A taper fade haircut is the one where the hair is trimmed so that it becomes gradually shorter and then "fades out". Although taper fade cuts look great with a clean shaven men's hairstyle, the latest trend is for people to try wearing their hair as a taper fade cut with beard combination. This helps to produce a rugged yet styled look to give you the best of both worlds!
Styling a Taper Fade with Beard
Most modern beard trimmer or hair trimmer devices come with settings which allow you to style your hair to variable lengths. Use the trimmer to gradually fade out your hair. Your barber may also use a template if you want to include line up elements. For a fade with a beard, you can either keep your facial hair at a consistent length or you can "fade" back in by gradually wearing your beard hair longer and longer.
#1: Classic Line Up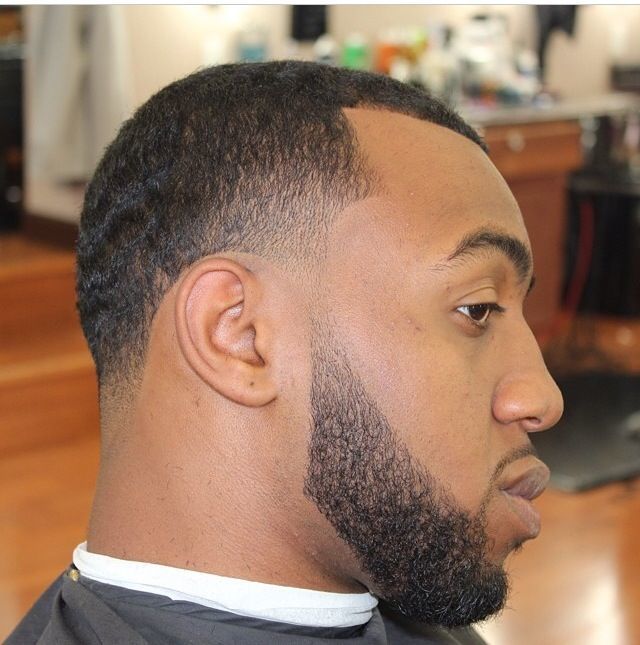 The Classic line up style is a simple yet effective version of the taper fade haircut with beard trend. Clean lines and sharp angles make this a great manly style.
Difference Between Taper and Fade
#2: In and Out
This taper fade arrangement gets gradually lighter and darker in a lot of different places. Fading in and out can help to highlight different areas of the style, such as the goatee beard.
#3: Mid-length Fade

The taper fade style can be really effective if the hair on your head is mid-length. Style it up into a spiked style. Grow your beard longer too for added effect.
#4: Forward Groomed Spikes with Mid-length Beard

Use a comb to groom your hair forwards into a stiff fringe. Taper fade the cut around the sides and the back, but allow your facial hair to lengthen into a medium beards.
#5: Man Bun and Taper Fade with Thick Beard

Long lush hair can be pulled up into a man bun. Taper your hair then move down to a thick full beard for a really effective men's hairstyle.
#6: Curly Hair with Taper Fade and Stubble

You can still choose a taper fade men's hairstyle even if you have naturally curly hair. If you do not want a full beard look, keep your facial hair trimmed to stubble length instead.
#7: Natural Textured Hair with Taper Fade
Natural African textured hair can be kept long and then shortened down at the base using taper fade techniques. A thin but intense beard style will help to complete this fabulous men hairstyle.
A taper fade haircut with beard is all the rage at the moment. Thankfully there are lots of different combinations that you can try so that you can assert your individuality on the look. Choose one of the styles from our list and then make it your own signature hairstyle!