With the influx of celebrities opting to change up their looks with wigs, 2020 is gearing up to see more wig wearing and we think you should get on board!
Wigs are now becoming as commonplace to add to your fashion arsenal as acrylic manicures and eyelash extensions – and why shouldn't they? They offer their very own set of benefits!
The Benefits of Wearing A Wig
Damage Control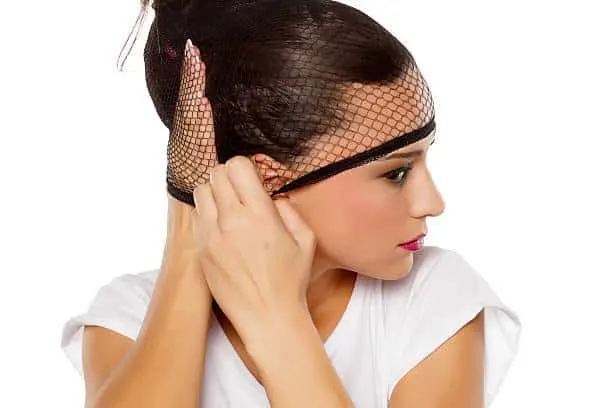 First and foremost, using a wig can give your hard-working locks a much-needed rest. If you are wanting to strengthen or grow your hair, protecting it from daily factors such as styling and harsh environments is the best thing to do.
Wigs are a particularly great option for performers and artists who often have to heavily style their hair every day.
They can also allow you to achieve hairstyles that could be very damaging on your natural hair. Not a great stylist? It doesn't matter. Wigs can offer speedy styling which can also save you time when getting ready to go out!
Switch Up Your Style
Wigs can offer an instantaneous change of look. So, if you get bored easily or just fancy trying something new, a wig can provide you with limitless options without the long-term commitment. It is also a great way of test running if something suits you without having to bite the bullet!
Helping Hand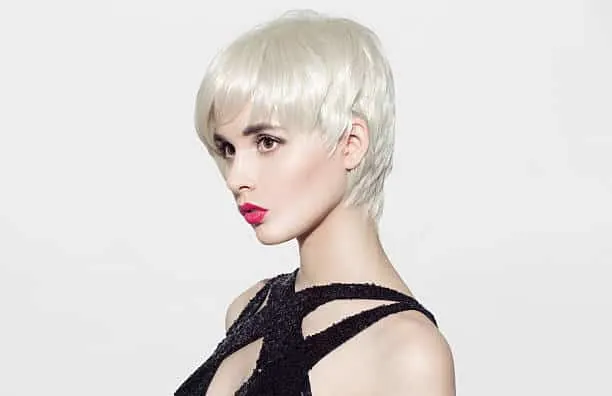 If you have different issues with your hair or scalp such as psoriasis or thinning of the locks, then a wig can provide you with much-needed relief. Wigs can offer great coverage for hair loss and can conceal any problems that may cause you discomfort or embarrassment – providing you and your locks with a new lease of life!
What Bad Hair Days?
Wigs have historically had a bad reputation for looking synthetic and conjuring up images of poorly constructed toupees. However, instead of wigs being used to 'cover up' like they used to, they are now being used to actually unearth hidden personalities. With endless styles, colors and cuts you now have the freedom and versatility to experiment. Therefore, if you are wanting to unleash fun and interesting facets of your persona then a wig can help you do that!
Best Blonde Hair Wigs
So, if you are wanting to try out a new you for a new year, why not consider having a look at the variations you can get from a wig – and maybe test out whether it's true that blondes have more fun!
Here are 7 of the best blonde wigs that are worth a try in 2023!
1. "Kim" Inspired Platinum Blonde Lace Front Wig from Hairvivi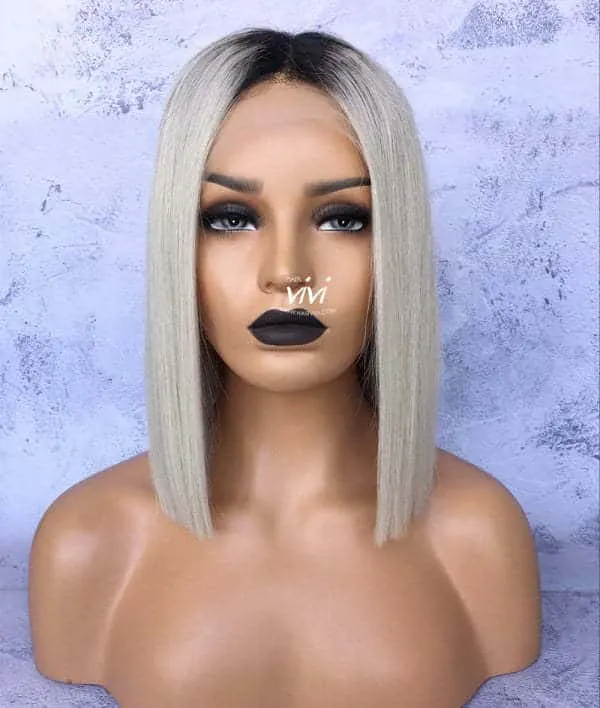 Kim Kardashian is a fashion chameleon and she achieves this by mixing-up her hairstyles frequently! The stark middle part and blunt cut bob is one of Kim's more dramatic styles and you too can recreate this striking look.
Ideal for: Long and round faces which benefit well from the framing that this cut brings.
Details: This luxury wig from Hairvivi is made from sumptuous quality ponytail hair in a striking platinum blonde with dark roots for a more natural look.
This wig is available in 3 capsizes and the hair is 14 inches in length from root to tip.
2. "Domenica" Dark Hair with Blonde Highlights Frontal Wig from Hairvivi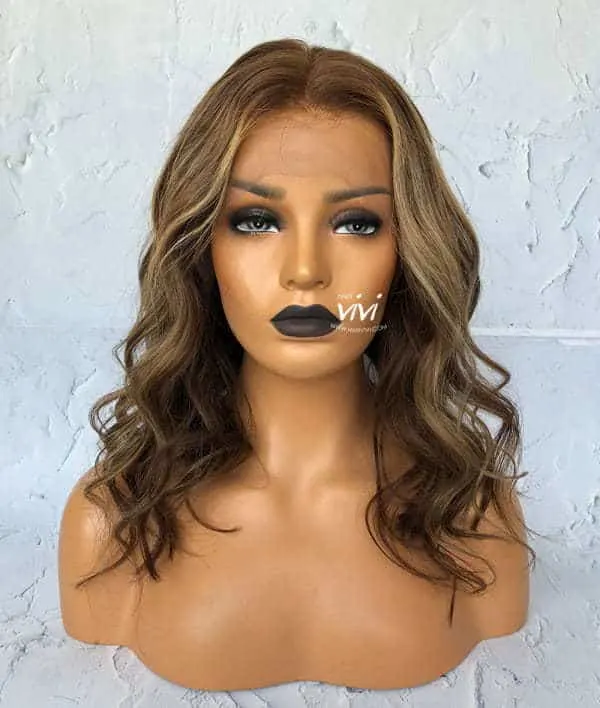 This is a stunning take on a blonde 'do for those who suit warmer colors. The dark hair is peppered with warm blonde highlights which soften the look.
The style can be worn in loose waves as shown or can be straightened or tonged to create tighter curls.
Ideal for: Warmer skin tones that suit softer shades of blonde. The stunning length would suit most face shapes.
Details: This beautiful shoulder-skimming 16-inch-long wig is made from luxury ponytail hair with caramel highlights. It is available from Hairvivi in 3 different cap sizes.
3. "Carrie Bradshaw" Beige Blonde Hair Lace Wig from Hairvivi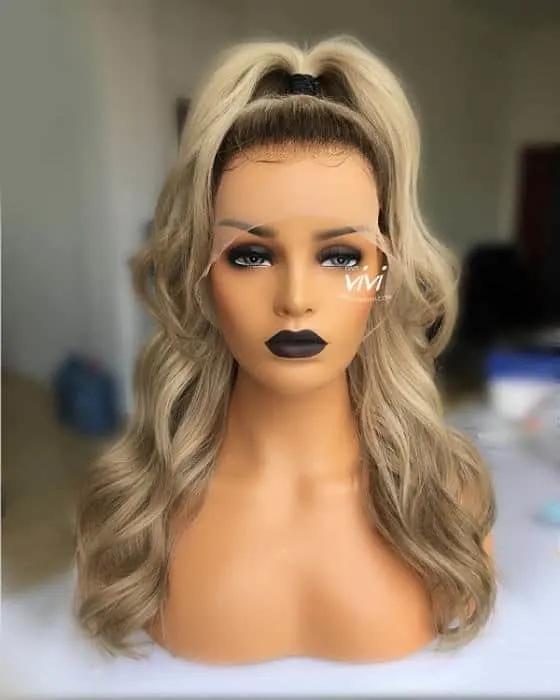 Made from luxury ponytail hair, which is the best quality available on the market – this Carrie Bradshaw inspired look is available from Hairvivi and it comes in a flattering beige blonde color with darker roots for a more natural look.
Ideal for: Those who suit warmer blonde tones. Cosmopolitan drinkers and high-fashion city-chic ladies!
Details: This style is available in lengths from 16 inches to 22 inches and 3 different cap sizes. This wig can be worn half up in a traditional Bradshaw style or fully loose to add to its versatility.
4. Dark Blonde Highlighted Women's Wig with Bangs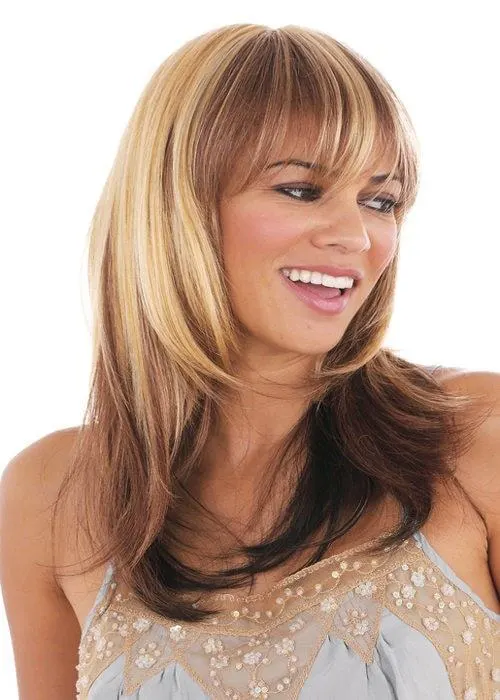 This is a very cute and natural-looking synthetic hair wig that offers that extra fashionable nod with the soft bangs.
Ideal for: Long or round faces that suit the framing that the layers and bangs provide.
Details: The hair measures 11 inches from the crown in this two-tone blonde and chocolate mix. The chunky highlights on this shoulder-length cut are modern.
5. Ombre Curls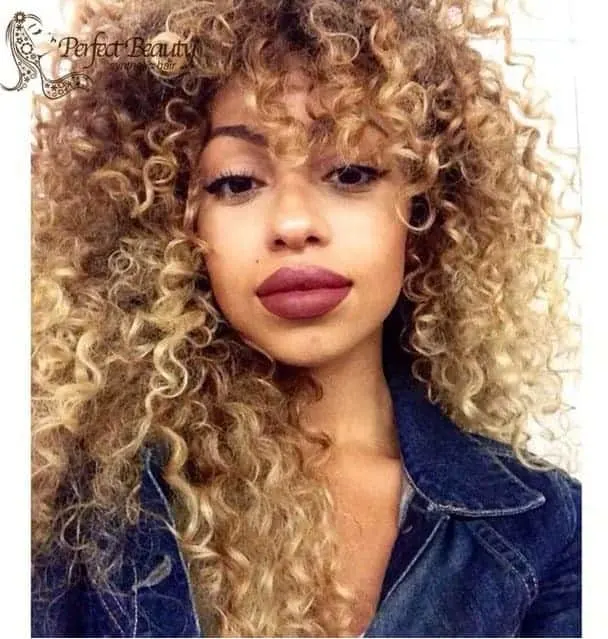 If you want beautiful bountiful curls, then why not try something like this in 2023? This lace front wig offers stunning tumbling ringlets from synthetic blonde toned hair.
Ideal for: If you have poker straight tresses that just won't keep their curl – or you just don't have the time to spend styling it then a striking spiral wig such as this is a must for the coming year!
Details: This wig measures 18 inches when stretched straight. It is half handmade and half weft and is available in a medium-sized cap but comes with adjustable elastic straps and securing combs.
6. Shoulder Length Sophistication
This is a very sophisticated style with layering and very contemporary color tones. The white-blonde hues are softened with warmer tones and darker roots making this a very natural-looking wig.
Ideal for: Round faces would really benefit from the layering here. The subtle side part also would suit those who want to detract from distinctive foreheads.
Details: This choppy crop varies in length throughout the wig from 7.5 inches at its shortest point to 10 inches at its longest length. The wig is constructed with a full lace front and is available with an average cap size.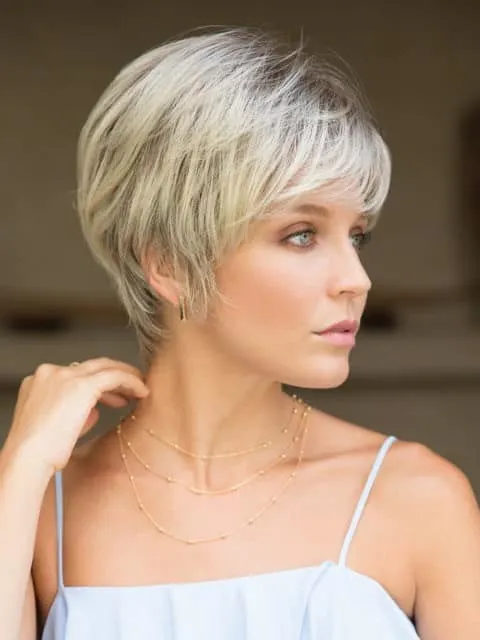 For those who think that having a wig means long hair – think again!
Ideal for: Anyone who wants to experiment with shorter hair but doesn't want the commitment of a full chop!
Details: This beautifully layered and choppy crop is made from synthetic hair with an adjustable capsize. The tapered back is very flattering and the choice of frosty blonde with a marginally darker root makes for a very natural look.