Crochet braids are probably the most versatile hairstyles. There are plenty of different hair extensions that you can choose from, you can get any length, color, texture, and so on, and your hair is going to be braided underneath the one you opt for, acting as a support base.
In this article, we'll discuss the advantages and disadvantages of crochet braids to make sure you make the right decision.
There are pre-braided, pre-twisted, dreadlocks, and lots of different types of curls, waves, and different textures, lengths or hair colors that you can use for your desired crochet style. If you are into protective hairstyles or hair extensions, it's hard not to be tempted to try crochet braids!
Maybe you've heard from a lot of people advising you to try crochet braids, and from another bunch of people that you shouldn't. And they can all be right, according to their own experience.
But let's see what are the pros and cons of crochet braids, and then you can decide by yourself what to choose.
Pros of Crochet Braids
#1. Unlimited Creativity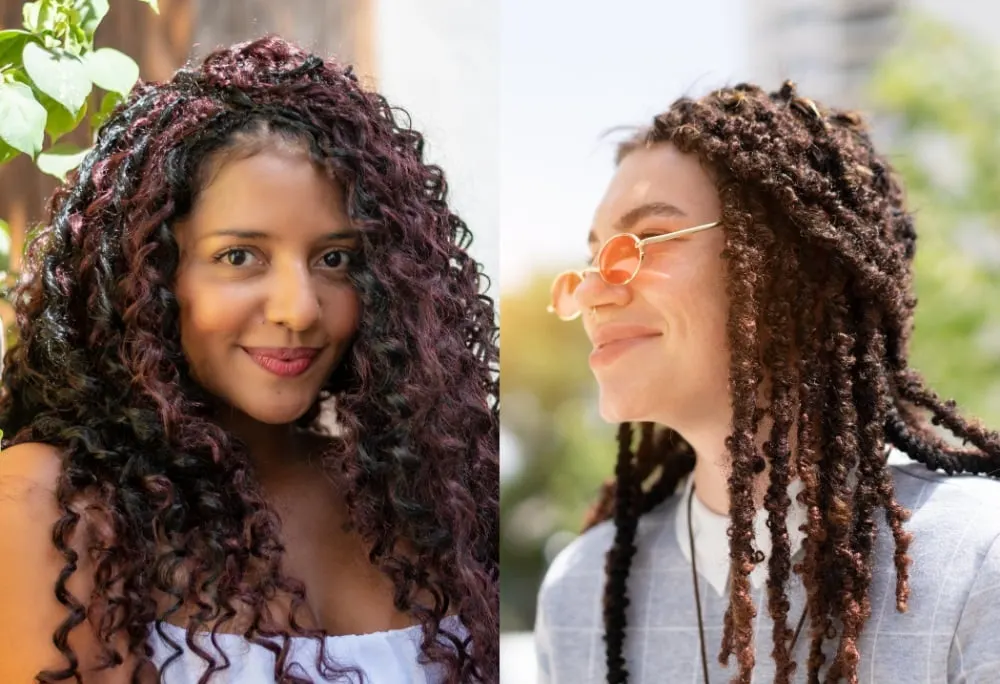 The most amazing thing about crochet braids, in my opinion, is the versatility of the hair chosen. You can opt for any hair type, any texture, or even mix several pre-braided, pre-twisted, and curly.
You can make different haircuts, so it allows you to be creative with the design of your new hair or get any desired look. You literally choose the hair you want to attach to your braided scalp.
#2. It Hides Your Natural Hair
Your own hair is hidden under the new one, so you can choose a totally different type and color of hair. As opposed to other types of hair extensions that must be very similar to your natural hair, crochet braids can be totally different and still look good.
If you opt for pre-braided crochet hair, the braids will look as they are, and they will not be mixed with your natural hair.
#3. Crochet Braids Look Natural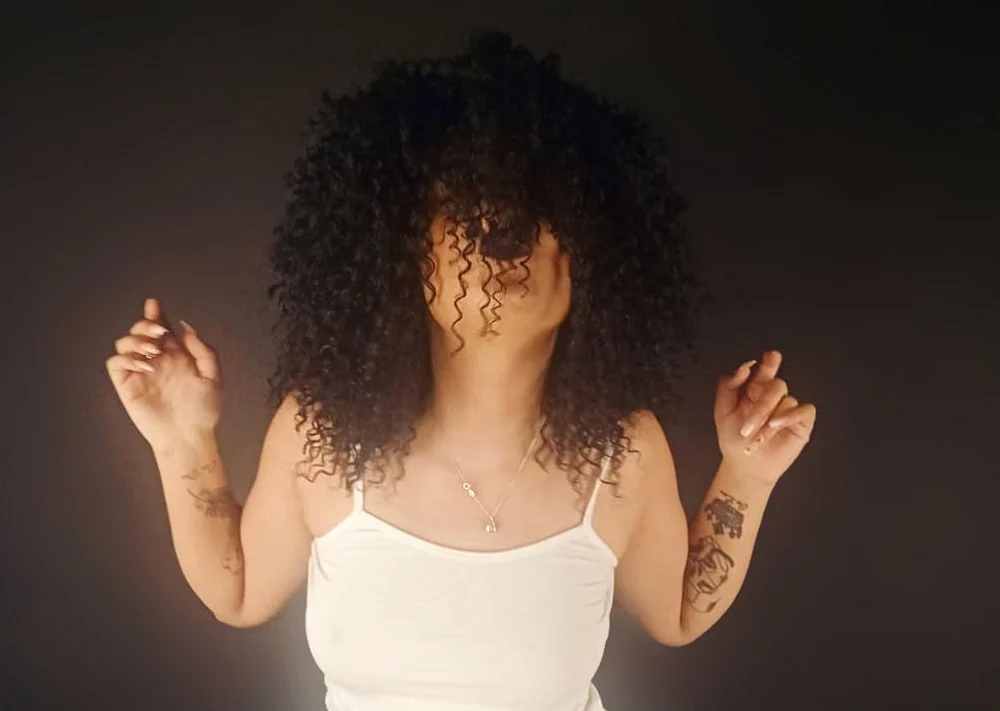 Crochet braids can look very natural, so they are suitable for any occasion. Unlike box braids, dreadlocks, or cornrows, crochet braids can look like natural hair, so they can be suitable for any circumstance.
#4.
Not Much Weight and Dry Fast
Crochet braids aren't heavy at all and they also dry fast (unless you opt for pre-braided or pre-twisted crochet hair, which may be different).
More than that, the water doesn't affect the curls, as it does with natural hair.
#5.
Easy to Install and Take Off
Depending on your option, crochet braids are quite easy to install, and also super easy to take off, no matter how long your natural hair is.
Cons of Crochet Braids
#1.
You Don't Have Much Access to The Scalp
Your hair is all braided underneath your crochet ones, so you have less access to your scalp when you need to wash and moisturize it.
You do need to wash and hydrate your scalp if you want to keep them for more than two weeks. It is possible, but you may have a hard time taking care of it while washing and doing the maintenance.
#2.
They Can Get Tangled and Nappy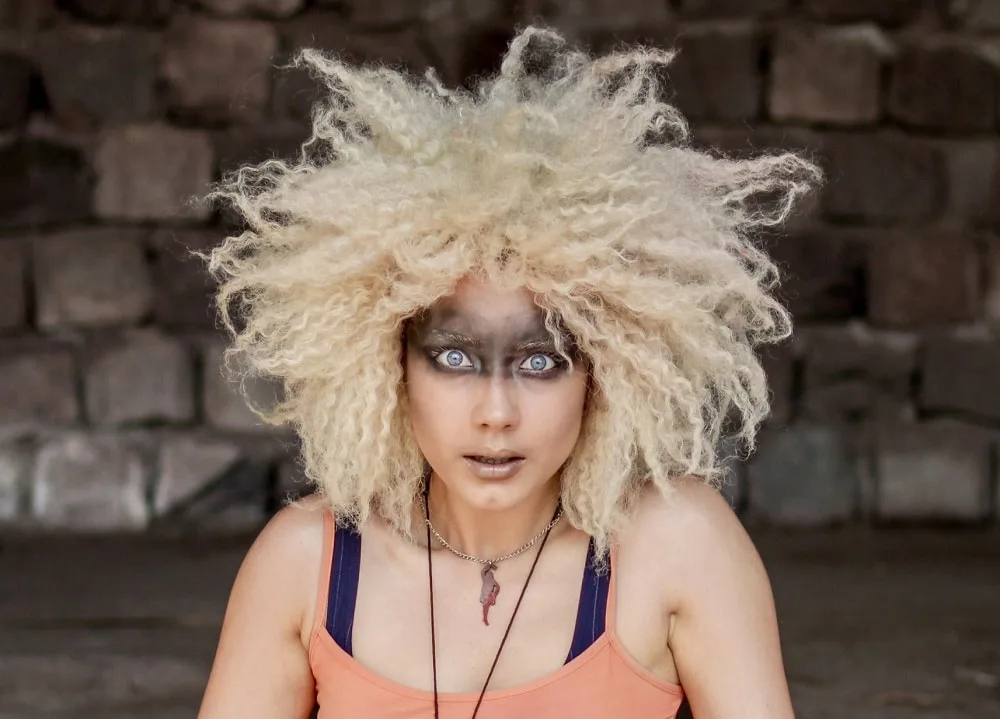 If you opt for bulk hair, curly, wavy, or even straight, it may get tangled and nappy, so you have to take some time to detangle it, trim the ends, and cut the knotted, stretched, and frizzy hair.
There are different qualities of hair on the market, some of them get tangled less but you can be unlucky to get some unreasonable ones.
Unless they are not pre-braided, pre-twisted, or dreadlocks, they all need to be trimmed in order to keep looking good. The hair will become shorter and shorter in time, but happily, you won't cut your natural hair.
#3.
They Can Be Installed in A Harmful or Unaesthetic Way
If you're unlucky, you can get a painful or unaesthetic installation of the crochet braids. If your cornrows are braided too tight when the crochet hair is added, it will tighten them even more. That can be very harmful to your natural hair.
It is highly recommended not to have this experience, or if you do have it, you have to take them off as soon as possible.
Another problem can occur if the cornrows are too large and you can see empty spaces in between or if the knots of the crochet hair are visible, which wouldn't look good.
They can also get unraveled if the pieces of the synthetic hair are too thick.
In conclusion, when it comes to crochet braids, I think you can have a great experience if you take care of them, and that's what I wish for you!