Despite what you might think, having frizzy hair does not have to be your downfall. There are many low-maintenance haircuts for frizzy hair so you can embrace your hair. However, hair care always begins with a great haircut.
You don't have to simply let your frizzy halo go wild (although you totally can; see number 2!). You can hold power and wield your frizzy magnificence like a pro in the hands of a hairdresser who knows what to do. Let's check out some hairstyle ideas.
Graceful Low Maintenance Haircuts for Frizzy Hair
Many haircuts will take you from hiding your hair to showing it off. But it's not just about the haircut–it's also about how you style it! Here are the top twenty low-maintenance haircuts and hairstyles for frizzy hair.
1. Side-Parted Lob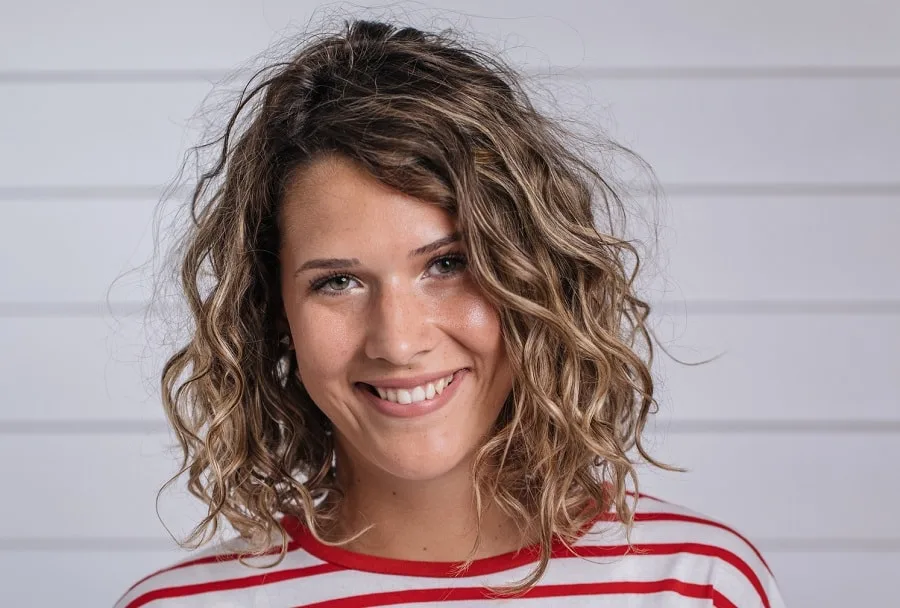 This is an excellent option for homebodies and social butterflies alike. A long bob (lob) accentuates your natural waves and makes it easier to condition and moisturize your locks, so they're no longer frizzy. Welcome to easy and breezy!
2. Face-Framing Curls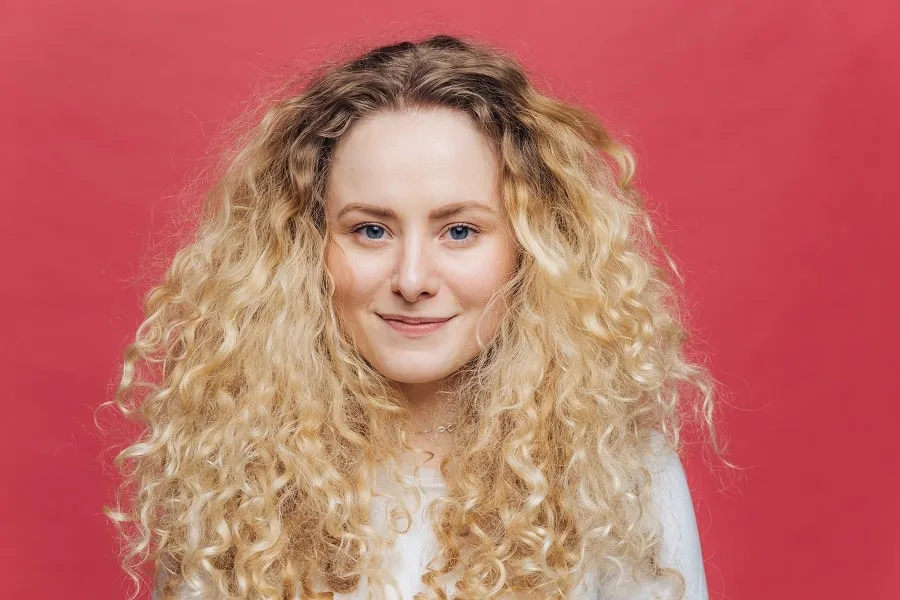 Let your hair work to your advantage by highlighting your gorgeous face with waves or curls grown over your chest. With a solid middle part, you can use your hair's volume to create a lovely halo of your textured hair.
3. Messy Mullet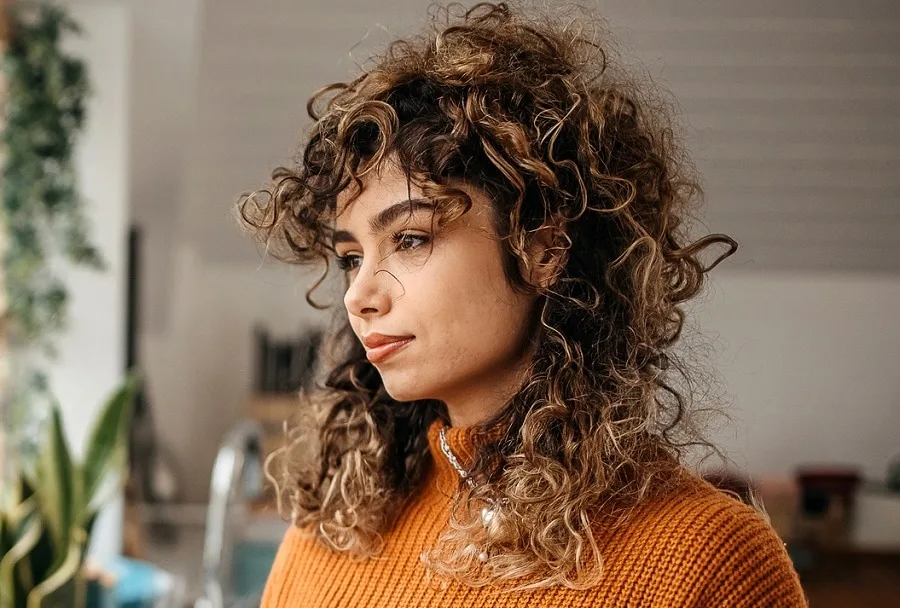 Yes, the mullet has returned! Mullets work great with frizzy hair because this low-maintenance hairstyle can thin your hair out or use your waves to get a great set of bangs. You won't lose length, so you can still whip your hair into an updo.
4. Long Wavy Pixie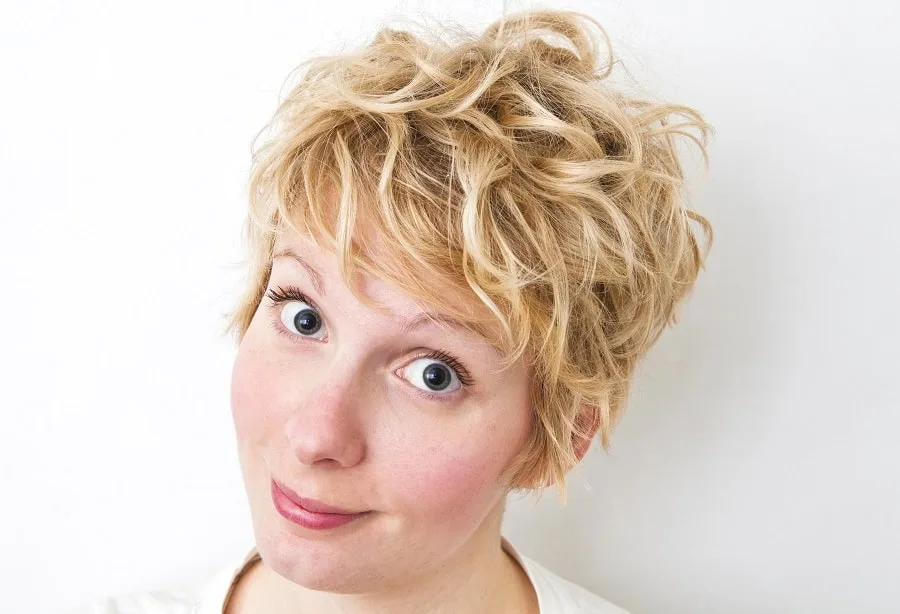 Pixie cuts leave your hair short in the back and around your ears, but it's left long on top so that you can show off your curls or waves, with or without the frizz. The length on top leaves you plenty of hair to experiment with different styling products.
5. Shoulder-Length Bliss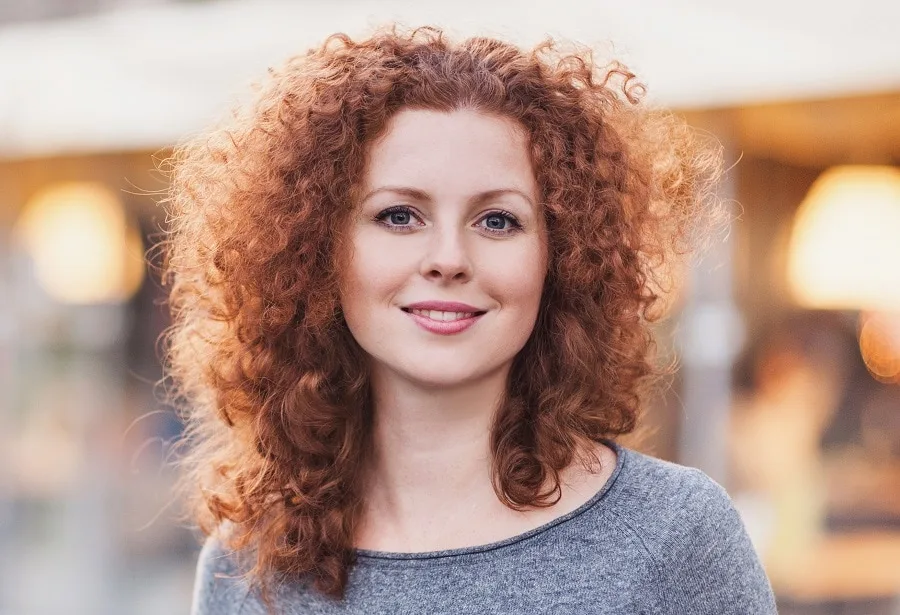 This easy to maintain hairstyle has a lot in common with our number two, except the length is more manageable. You can still achieve plenty of updos with shoulder-length hair, but the length makes it easier to care for your frizz. Its simplicity lets your natural beauty shine.
6. Cascading Waves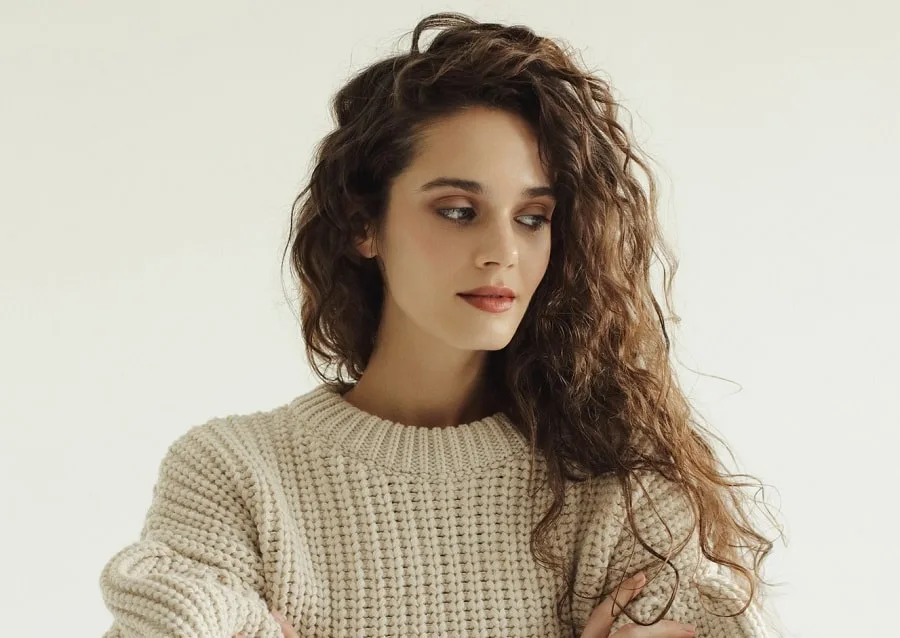 Accentuate your face while trying a surprisingly simple style. Rub styling gel between your hands while your frizz-prone hair is damp, push it over to your desired side, and run your hands through it while pushing it over to the side.
7. Past-the-Shoulder Beach Waves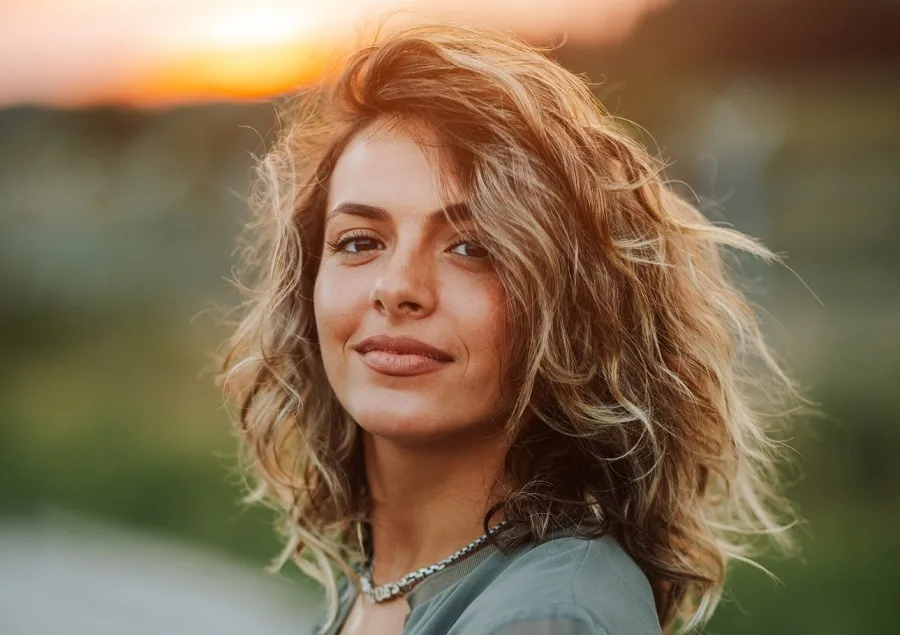 This low-maintenance hairstyle is the perfect frizzy haircut with a layered, windswept look. With a side or middle part, this hairstyle works any way you want. You can achieve a casual look with little effort or put as much thought into your style as you wish.
8. Glossy Smooth Waves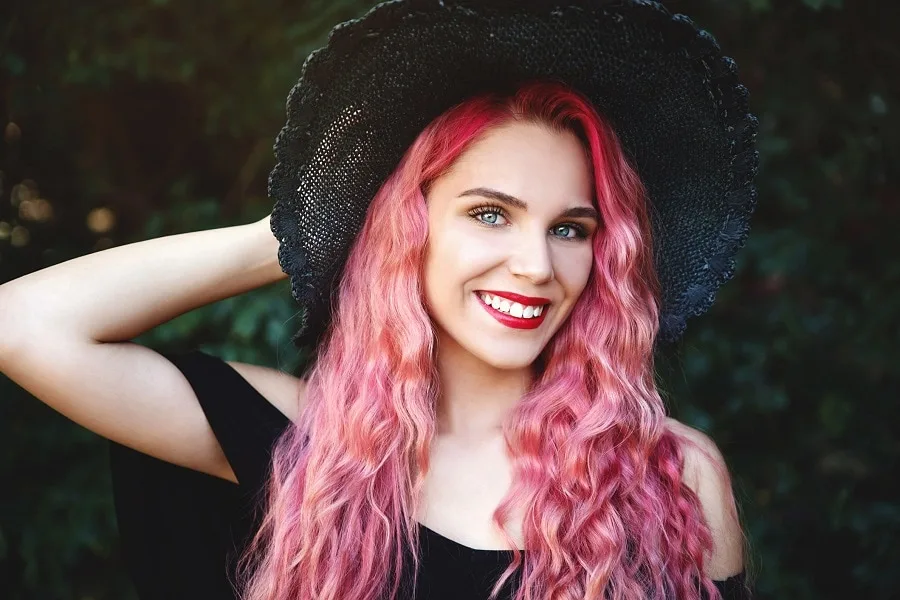 This haircut works exceptionally well for longer hair because the weight of the hair smooths out the waves and curls. Shampoo only once or twice a week, and use an occasional hair mask so your frizzy curls can keep their smooth gloss.
9. Natural Blonde Frizz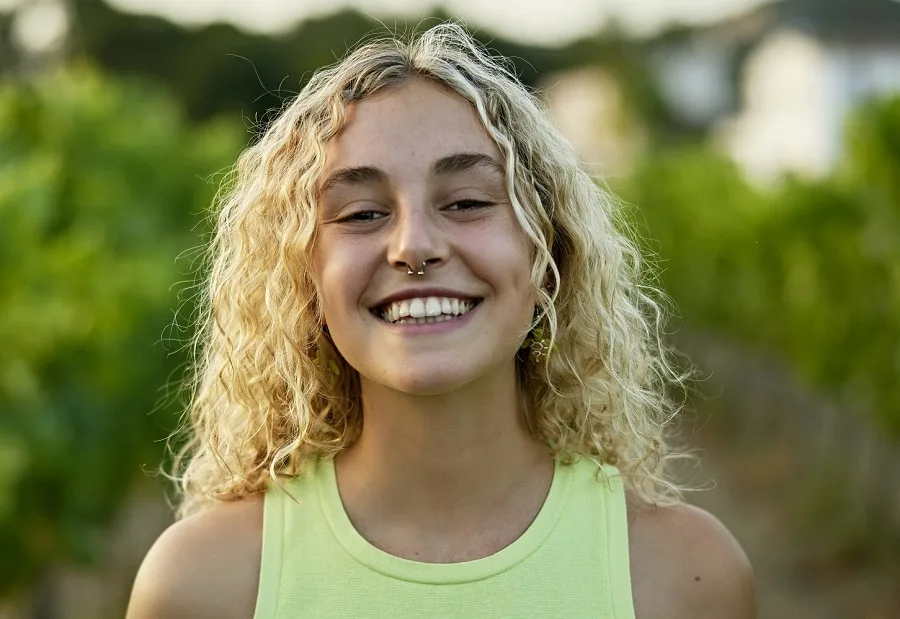 This style is perfect for small, tight curls. It works best with a middle part, but you could also opt for a slight side part if you'd like. This carefree style highlights your hair's gorgeous texture and lets your frizzy curls pop out.
10. Slight Side-Parted Halo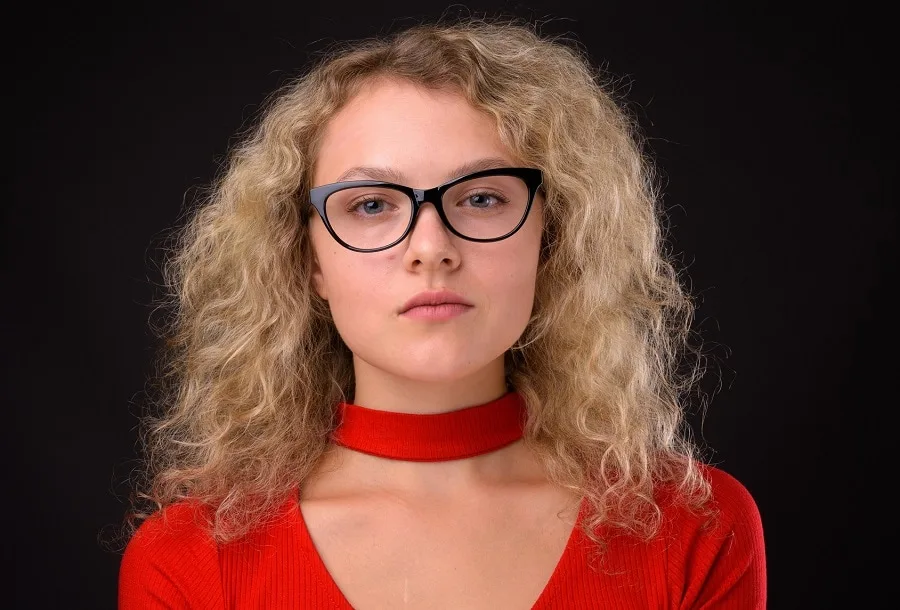 This shoulder-length cut works for those with thinner hair and glasses. It allows your waves or curls to have more body because their weight is higher than if you had long hair. You can work a deep side part and let your hair swirl around your face like a goddess.
11. Full-Bodied Curls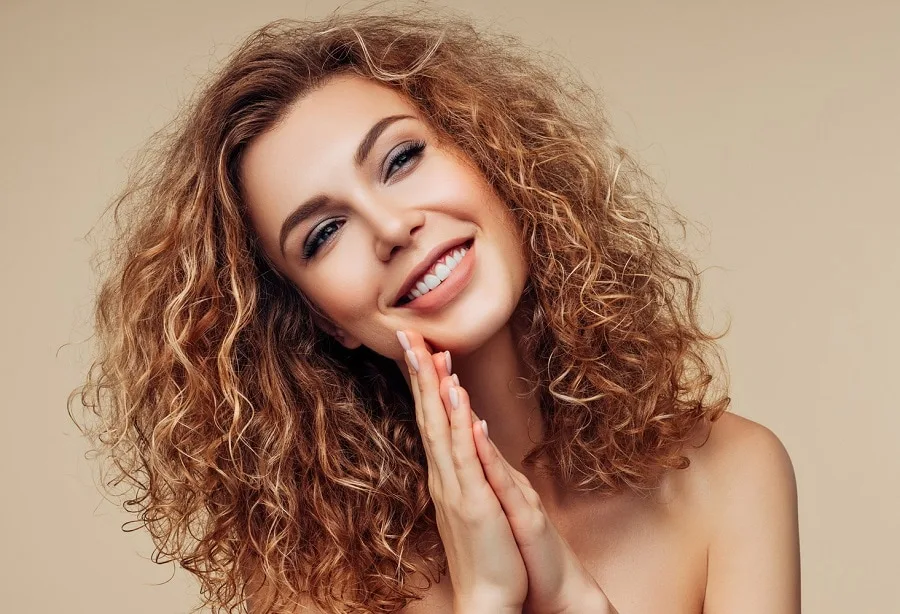 This minimal maintenance haircut is perfect for those who have bigger curls or deeper waves and want to show them off to their fullest potential. No one will notice even if you've got some frizz because of your glorious curls.
12. Long Natural Curls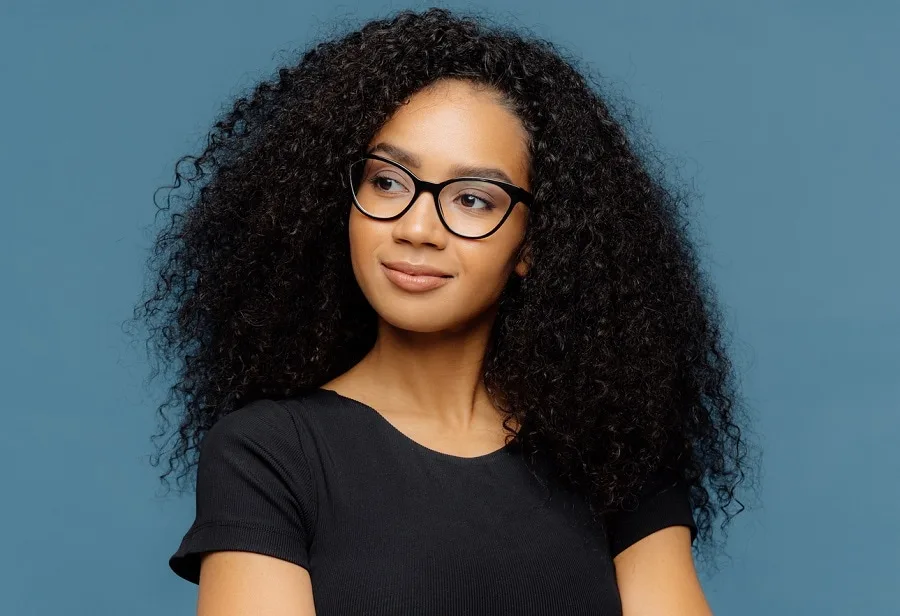 If you've got textured hair, don't be afraid to keep it natural. You can control frizz easily with this low-maintenance hairstyle; the long length weighs your curls down, and all you need to do is oil your hair every so often to make sure the frizz stays away.
13. Bob and Fun Bangs
This style is an excellent short haircut for those with frizzy hair. Its length makes it super easy to control your frizz, and having a bob is a fun rite of passage. Adding bangs adds an extra level of interest to your haircut.
14. Classic Braided Chignon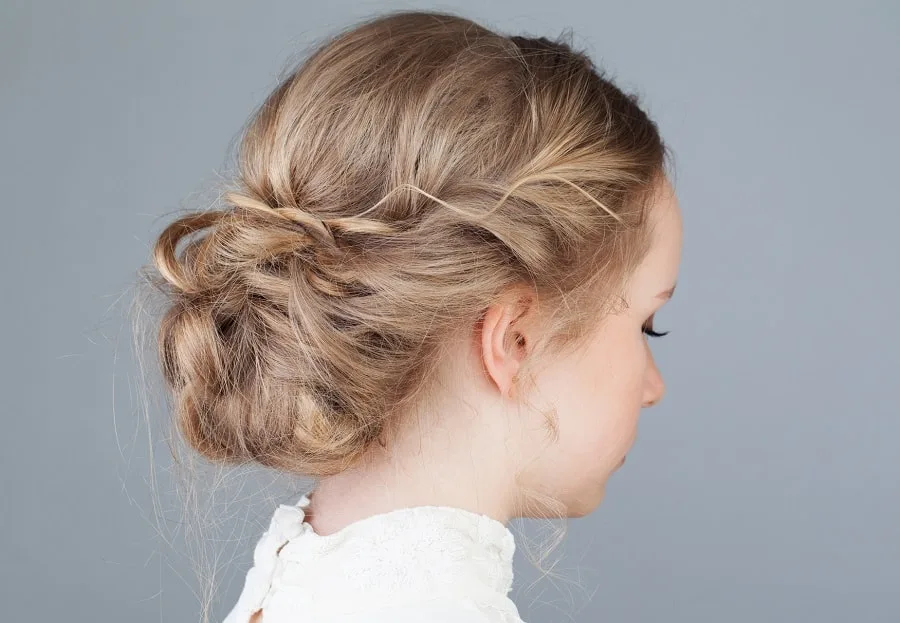 As for updos, this is one of the most practical for long, frizzy hair. Braiding or twisting the sides before gathering it all into a back-of-the-head chignon or bun helps keep stray hairs in place and adds interest to an otherwise simple hairstyle. Elegant and functional.
15. Asymmetrical Pixie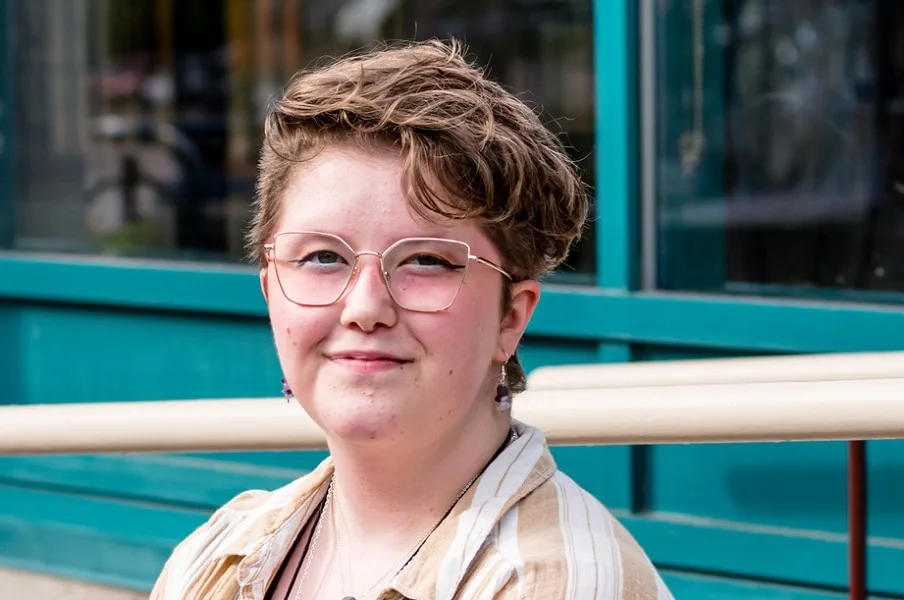 This style is one of the most low-maintenance frizzy haircuts on our list, as long as you get regular haircuts. You can choose to style or not to style, and it's a breeze to dry your hair. The focus is all on your face with this haircut.
16. High Ponytail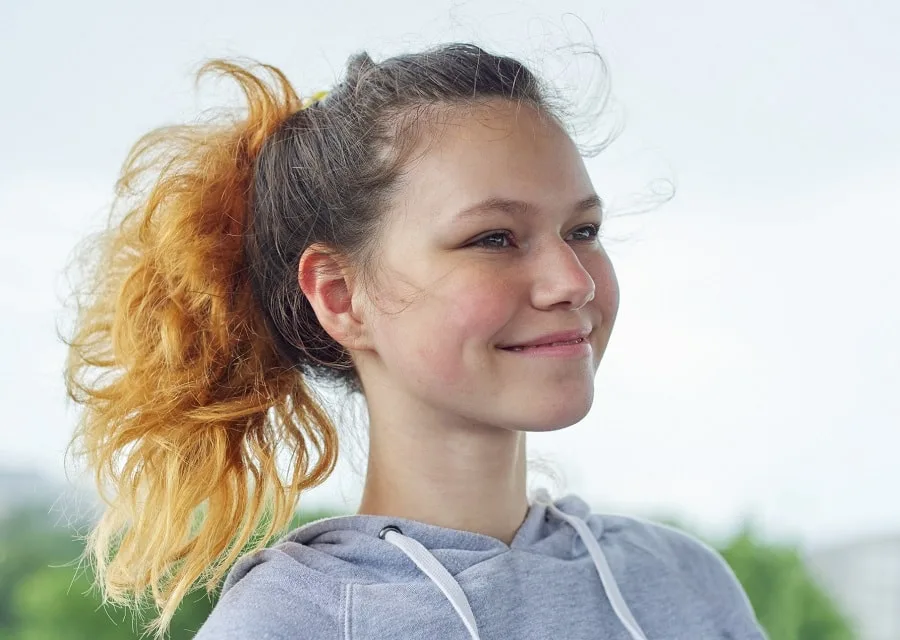 Wear your wavy frizz proudly! This simple hairstyle keeps your hair out of your face while still highlighting its gorgeousness. You can even do a pull-through pony—just put your fingers in front of the elastic, dig a little hole in your hair, and flip the elastic and ponytail through the opening.
17. Fluffy Mess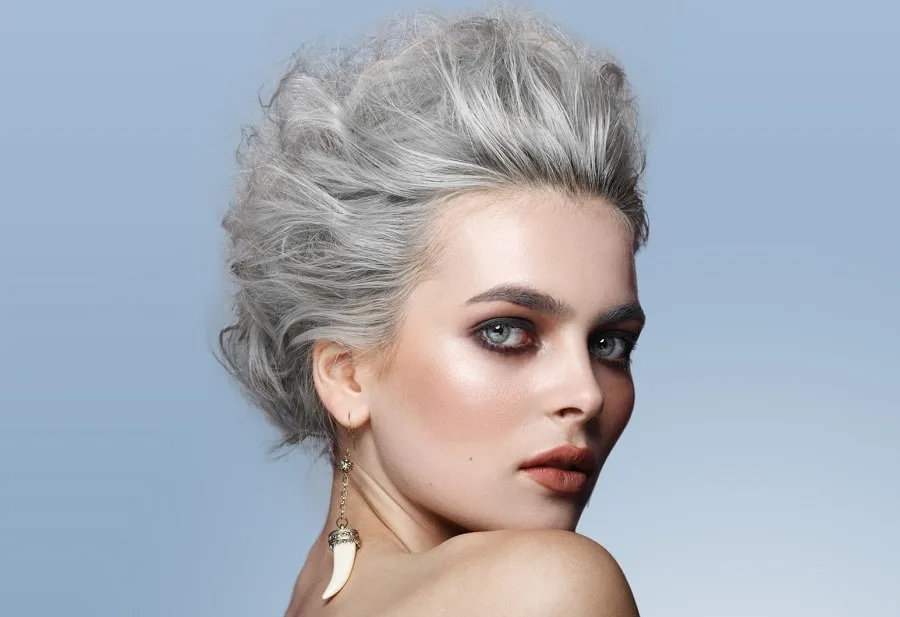 This fluffy and messy hairdo gives you the freedom to experiment with different styles. Do you want volumized and stacked? How about a sleek and smoothed back? You have all these options and more with this cut.
18. Frizzy Permed Hair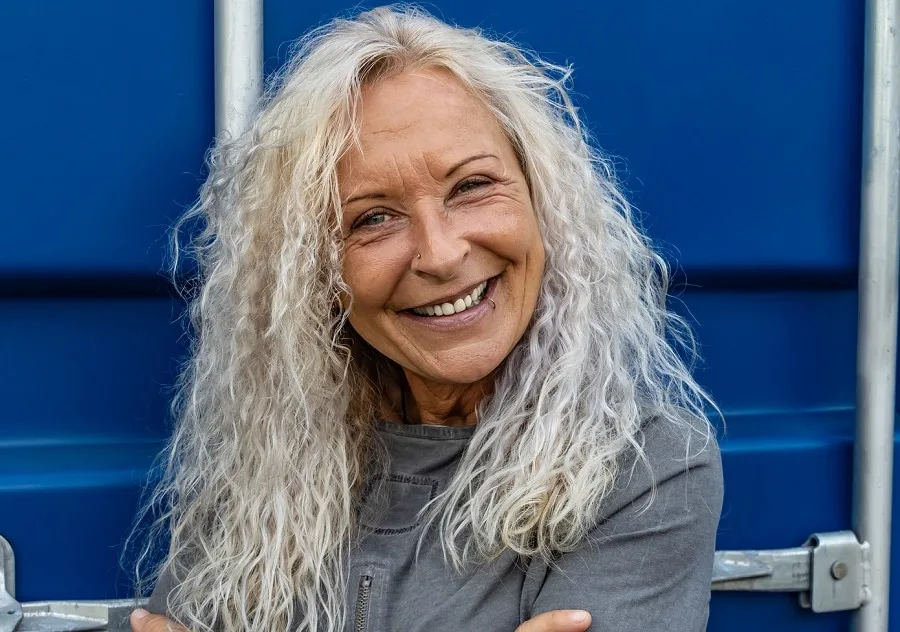 If you have permed hair with smaller, tighter curls and waves, this style allows the beauty of your hair's texture to shine through. No matter what your hair color is, this classic style will let your hair's beauty shine, making it easy to maintain.
19. Frizzy Mermaid Curls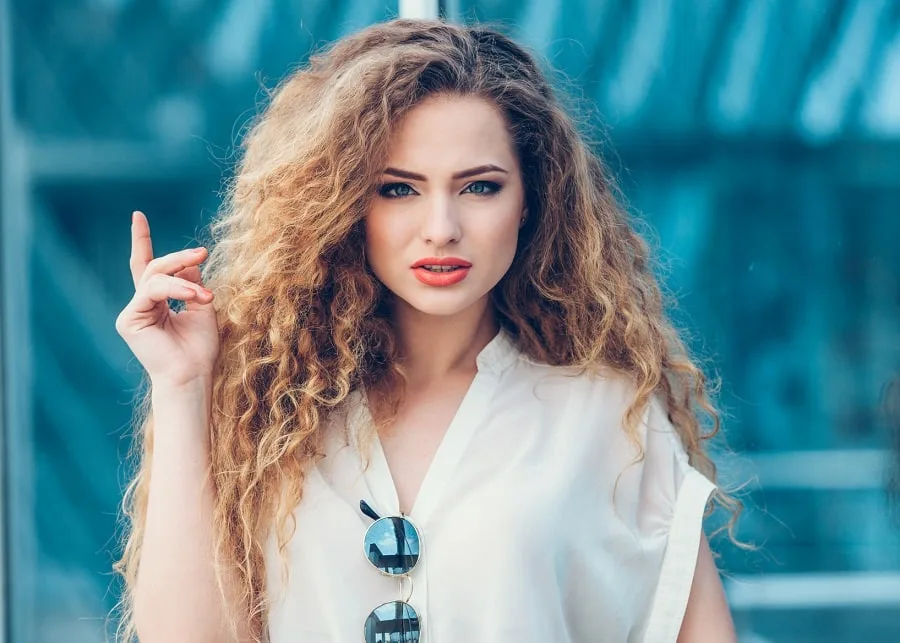 We call these mermaid curls thick, wild, long, and luxurious. Whether you have a balayage, highlights, or your hair's natural color, this dramatic look is wonderful for its simplicity and automatically arresting look.
20. Delicate Waves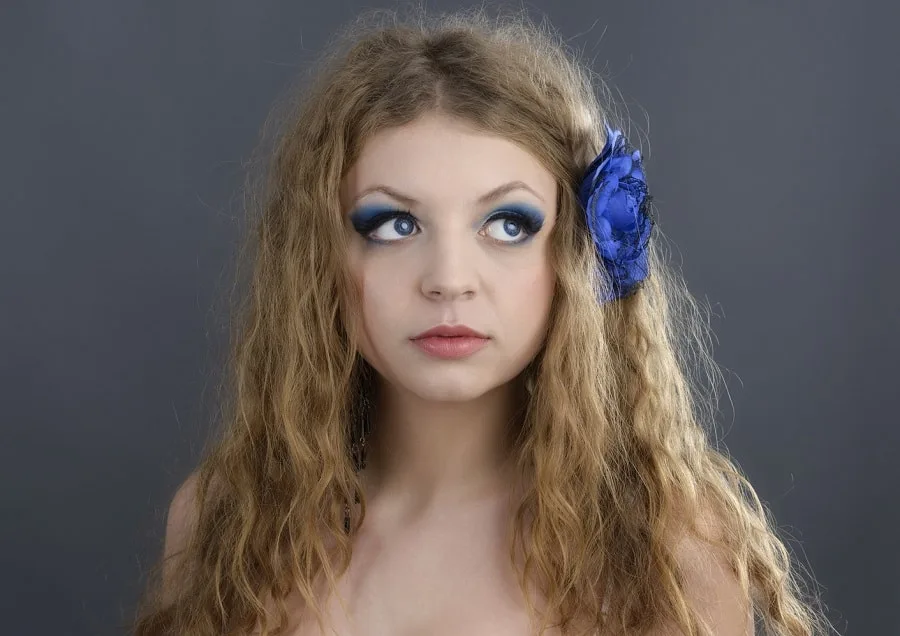 If your hair is frizzy but naturally soft and maybe not as dense, this long yet low-maintenance haircut could be perfect for you. The hair layers toward the end, but you can embrace its natural waviness throughout the length with either a side or middle part.
Remember to have fun with your frizzy hair. There are plenty of products to play around with so you can find the style that's right for you. Haircuts for frizzy hair can be very forgiving, so it's easy to change it up if you're having a bad hair day. Who knows, you might find a new style that you like even better!
No matter which haircut or style you choose for your naturally frizzy hair, you can take control of your natural beauty and work with your hair rather than against it. Always remember to go with what's comfortable for you, but also expect to put in at least a small amount of effort for these low-maintenance haircuts for frizzy hair.