Women's dutch boy haircuts need some real guts to try, to be honest. But if simple pixies and bobs seem out of style and boring, you can try to check out Dutch boy haircuts for women. They differ from other hairstyles by blunt bangs and sharp ends.
Boyish hairstyles have been popular for a long time. Their main advantage is making women look younger. The shorter the cut, the younger a girl can look.
Blunt bangs is a great addition to the short hairstyles since it covers up the forehead and hides fine lines while making the style seem visually longer. This haircut is not hard to take care of if you have straight locks. Making a Dutch boy hairstyle on curly hair can be a hassle.
Best Dutch Boy Haircuts
New styles are often the long-forgotten old ones. If someone would say that looking like a Dutch boy can be stylish a hundred years ago, people would look at that person with utter surprise.
However, times change and so do the tastes. Dutch boy hairstyles for women are gaining popularity fast. One of their advantages is the low maintenance. This haircut is a wonderful choice for girls with thin hair. It creates a special volume while making a great statement.
1. Eye-Reaching Dutch Boy Plus Bangs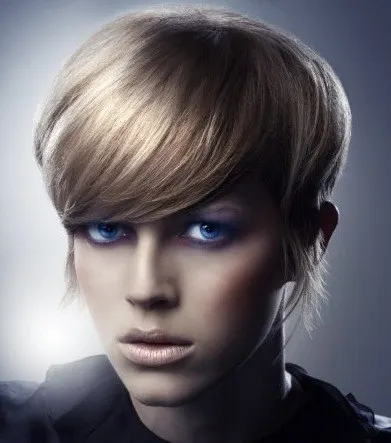 Dutch boy haircut requires blunt bangs. But who said that they should be short? Make the bangs a little longer to reach your eyes and a strict and angled haircut will turn into something sexy and even romantic.
2. Long back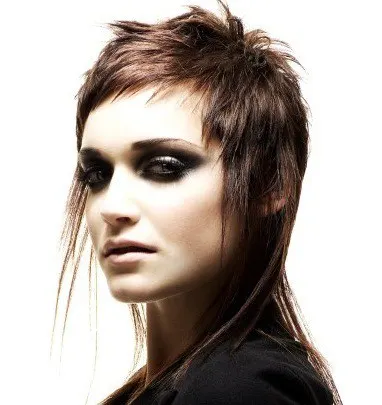 A Dutch boy haircut for women is usually short. But you can add it some zest by growing the back part of your mane long. This way the style will become more womanly and you can enjoy more complicated styling.
3. Asymmetry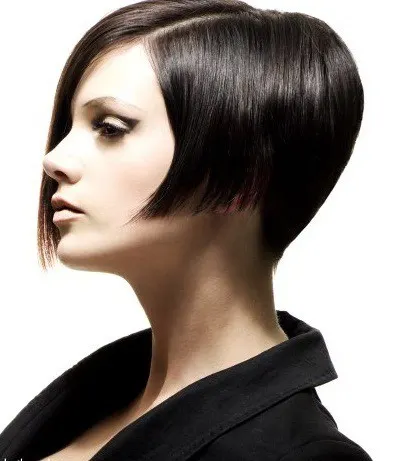 If you are not going for the blunt bangs in this hairstyle, consider some asymmetry. The frontal strands on one side can exceed the frontal strands on the other side in length. The front part can be shorter than the back.
4. Dutch girl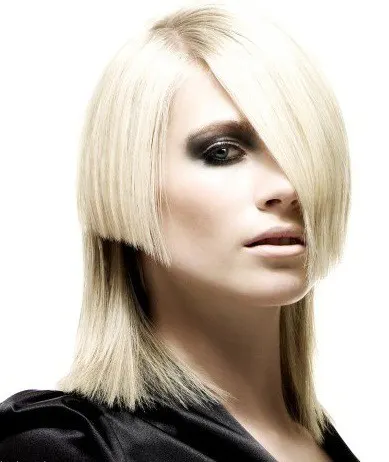 The Dutch boy haircut is easy to create on long hair. There is no need to make a bob. You can make the front part look like the Dutch boy style and leave the rest of the hair as long as you wish.
5. Long Bowl Cut
If your hair is straight or you'll willing to spend time getting it straight, a long bowl cut may be a good option for you. It covers the ears and just barely grazes the eyes, screaming both edgy and flirty.
6. Blunt Bob
A brassy combination of colors on a short bob with bluntly cut bangs is increasingly popular as a Dutch boy hairstyle. It especially suits women with small or petite faces. Whether you go with this bright color or something darker, the result will be gorgeous.
7. Choppy Layered Pixie
A straightened a-line bob becomes edgier with lots of choppy layers for movement and texture. Let your fringe cover your eyebrows and ask your stylist to cut them bluntly.
8. Blonde Pixie
With a dark colored undercut, a bright blonde pixie can easily pop. For a little more character, consider going with a choppy cut-up top. We love the blonde Dutch boy look for women with medium to light skin tones.
9. Baby Bangs on Bob
If your short hair is dark already, give it a dose of color in burgundy or dark purple. It'll make any short hairdo, like a bob, edgy and mod. Pair with baby bangs to help with face framing and drawing attention to your eyes.
10. Shaggy Dutch Boy
A mix of shaggy and choppy layers gives a Dutch boy hairstyle lots to work with. We know you'll appreciate the long sides and short back combination. Straightened bangs are cut at a curve to give soft framing to the face.
11. Women's Dutch Boy
The Dutch boy hairstyle requires special styling. If you want sharp edges and blunt bangs, you need to spend some time in front of the mirror making them look angled. But you can also do some brushing to soften up the edges.
More Dutch Boy Haircuts You'll Love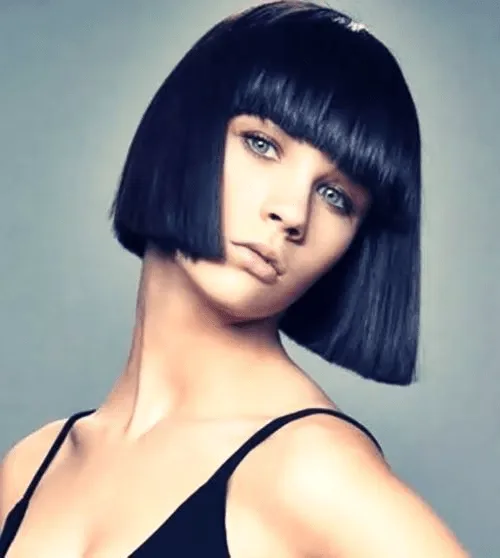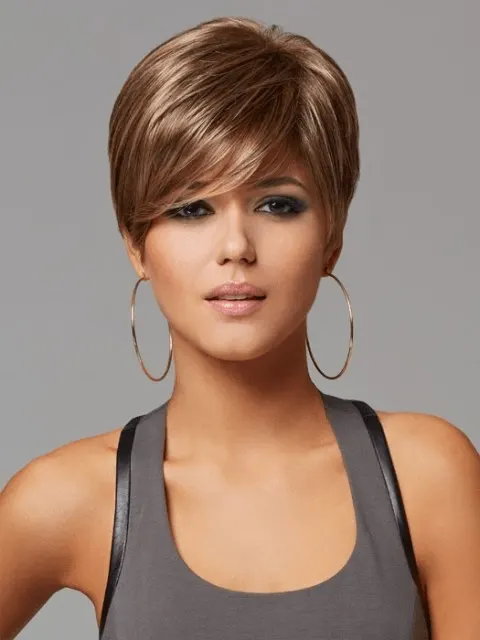 These Dutch boy hairstyles for women are a great way to make your image so special that all the heads will be turning your way. Remember, if you have curly hair, keeping such a hairstyle intact will require significant effort.