Wispy bangs, blunt bangs and other various bangs have always been an important part of many hairstyles for women. They have such a great variety of wonderful uses, that sometimes it seems as though going around without them is a crime against beauty.
Bangs do wonders for covering up the unwanted forehead wrinkles, draw attention to the eyes and can be styled in as many different ways as your imagination and time will allow.
There are several ways to have your bangs done and two of them are wispy bangs and blunt bangs. By looking at several options you can make a decision about which way you want to wear your bangs. Blunt bangs are very easy to restyle, while the wispy bangs are easier to maintain. Go ahead and make your choice.
How to Style Blunt Bangs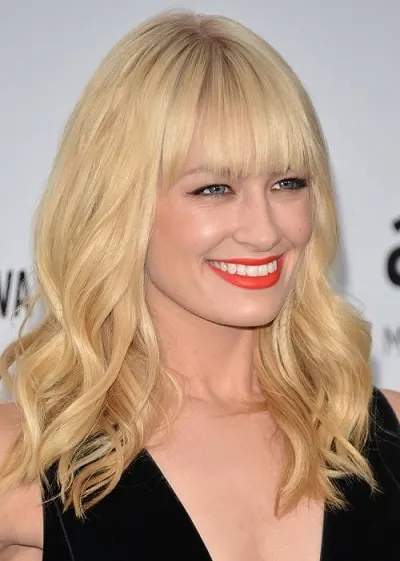 There are many different ways to style blunt bangs. Let's take a look at some of them. The most popular way to style such bangs is to keep them straight. This will take some blow dryer work.
Pull the bangs straight down with a brush and blow-dry them to create a blunt look. You can also side sweep your blunt bangs during blow drying. This will produce an attractive style, which won't require much brushing during the day.
If you want to outline your blunt bangs, go for braids. Make two braids on the side of the bangs, while leaving the fringe standing out. The braids should be pinned to the back of the head or incorporated into the rest of the locks. You can even braid your whole hair, just leave the bangs out.
How to Style Wispy Bangs
The secret to making wispy bangs is quite easy. If you are bold enough to cut your own bangs, take some time to read the instructions. At first, you have to push your bangs apart into sections and pin them up to the top of your head.
Leave one strand hanging right in the middle of your forehead. Cut it as short as you like. Then free up another strand and cut it to maintain the size of the first one. Once you are done with all of the strands, put your scissors into a vertical position and cut up into the hair. The higher up you go with the upward cutting, the wispier your bangs will be. Make sure not to overdo it or you will end up with sloppy and sparse fringe.
Best Hairstyles With Wispy Bangs and Blunt Bangs
We have prepared 60 different ways to wear your wispy or blunt bangs. If after going through our choices you are still not sure which bangs will fit you best, start with the blunt bangs. If you don't like the result, it will be very easy to make them wispy. There is no need to go to a beauty salon to change them. All you will need is a hairdryer and some imagination.
1. Hailey's Bieber Whispy Bangs
Hailey Beiber's blonde wispy bangs have a cool warm balayage and they are longer on the sides, creating a ravishing frame. The fringe has some long edgy layers that add length to her face.
2. Blunt Bangs with a Bun
Prep your hair by washing, blow-drying and straighten it before you use the scissors. Tilt your hair upfront and make sure you have great sectioning, creating a triangle shape when cutting the hair. That bun updo will fabulously suit the blunt bangs, creating a doll lookalike hairstyle.
3. Straight Blunt Bangs for Asians
Blunt bangs with some face-framing layering will make a great option for those who crave a severe change of their style. Pull your hair back in a ponytail to highlight the fringe.
4. Ashy Silver Blonde Bangs
Wispy bangs that are also see-through will fit any oval face. Layer the sides and pin the top and midsection hair with a scrunchie into a ponytail. The rest of the hair should be straightened and sprayed with a texturizing product to give your tresses that gorgeous glow.
5. Half Black Half Blonde
If you're bold as hell, you are certainly going to love this new half black, half white trend with very sort blunt bangs. After you pick your favorite contrasting colors, trim the bangs high, above the eyebrows.
6. Whispy Bangs with a Half Bun
When having an oblong-shaped face, you need longer bangs because it will trick the eye into thinking that your face isn't as long as before. Chop those bangs below the eyebrow kind of in your eyelashes.
7. Light Copper Balayage with Bangs
When you have curly or wavy hair, you need to decide how you'll be wearing your bangs. If you're planning on wearing them curly, the cutting procedure is more creative and less precise. But if you want to straighten the fringe each day, make sure that line is perfectly straight.
8. Heart Shaped Face Bangs
For this heart face shape you need to use the bangs to decrease the width of the forehead. Waves and curls will make you look feminine and appealing and smoothen up that pointy chin.
9. Strawberry Blonde Bangs
Work out with the length of your hair by cutting layers on the side. This procedure is definitely going to help soften that jaw. With a square face, you have a lot of width, so you need blunt bangs that are not too long and not too short.
10. Wispy Bangs for Older Women
As an older woman with a round face, we all know that one-sided bangs can totally transform the way your eyes see this face shape. Wispy bangs are perfect for round faces, because if you swoop them on one side, you will build angles, making it look skinnier.
11. Wavy wispy bangs
Wavy hair is a great start for the wispy bangs. Blunt just doesn't fit into the picture. These bangs don't really need much styling. Perhaps a little work with a flat iron would be required to help them have the same wave.
Check new & unique in style bangs
12. Side parted wispy bangs
Side parted wispy bangs are a great choice for women with thin hair. There is almost no maintenance needed to keep such bangs in place. Just brush the hair to one side and leave one or two strands hanging over the forehead.
13. Asymmetrical blunt bangs
Blunt bangs don't mean exact symmetry. Making heavy looking asymmetrical bangs is a great idea for women with curly hair. Yes, they will need some flat ironing, but the result will look amazing and will do wonders for outlining the eyes.
14. Long wispy bangs
If your hair is not thick enough for blunt bangs, go for the long wispy ones. Long bangs have a lot of advantages. Once you brush the long bangs to the side they will create an impression of volume over the top of your forehead.
15. Long and Straight wispy bangs for curly hair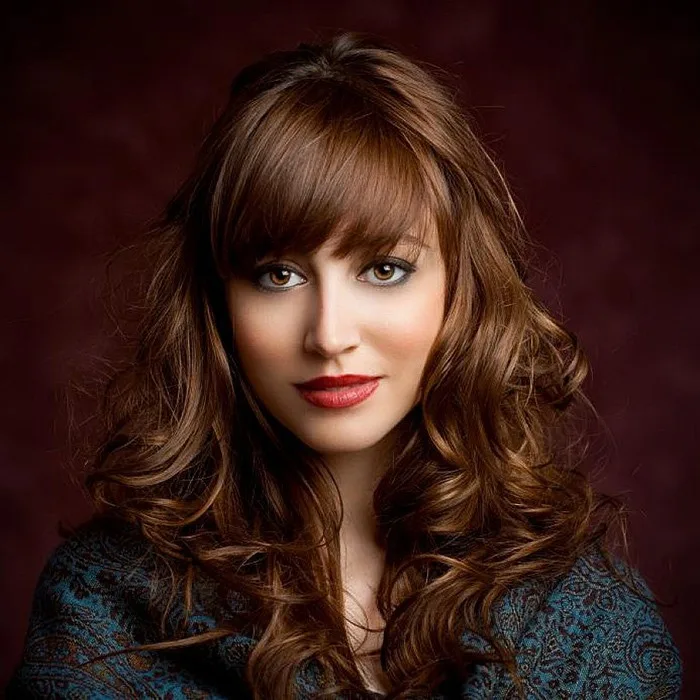 If your hair is curly it would be a great idea to make straight wispy bangs. Such bangs will balance out the thick look created by the heavy curls and give your face a feel of light freshness, which will make any girl look brighter.
16. Wispy bangs parted in the middle
The middle parting is a great idea for long wispy bangs. If your hair is thick and wavy, make sure to avoid the blunt bangs, since they will add an unnecessary weight to you look. Long wispy bangs will balance the thick hair out.
17. Wavy blunt bangs
Blunt bangs don't necessarily have to be straight. If you have wavy thick hair there is no crime to adding some waves to your blunt bangs. They will still look heavy enough to complete the blunt look, so give the waves a chance.
18. Short wispy bangs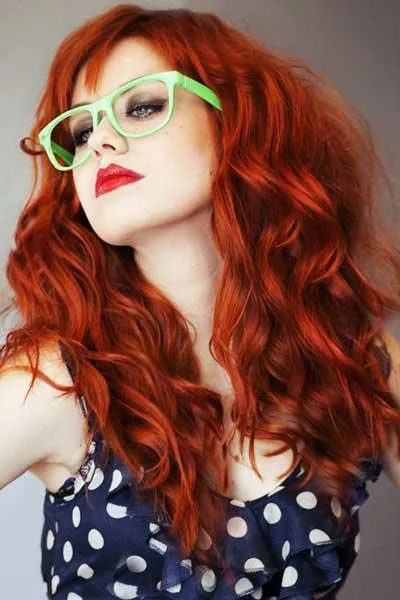 Keeping your bangs short is always a great idea for long curly hair. In fact, short wispy bangs add a certain zest to any hairstyle. Short bangs are a little easier to handle than long ones, however, it is important not to allow them to stick upwards as it might ruin the look.
19. Thin wispy bangs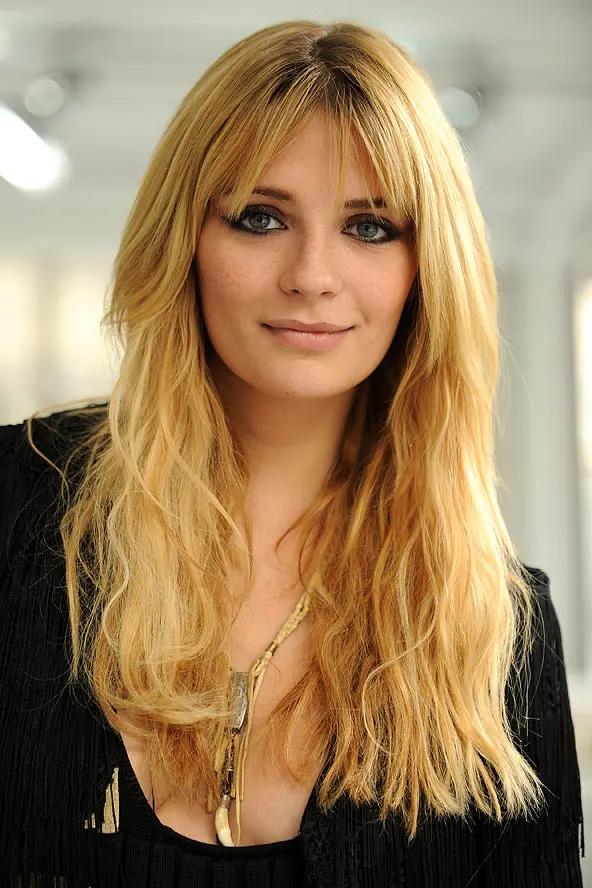 If your hair is thin, blunt bangs are not an option. There is no need to worry, wispy bangs will save the day. In fact, properly styled thin wispy bangs can actually add some much-needed volume to your hairstyle.
20. Blunt bangs for curly hair
Blunt bangs for curly hair is the classics. This mix is always a winner. So, if your hair is thick enough to produce the blunt bangs, go for it. This dreamy curly hairstyle will make any woman look sexy and self-confident.
21. Eye-covering blunt bangs
This is a creative way to style your blunt bangs. This style is perfect for special occasions but is not the best idea for everyday wear. It is complicated to make, however, the result is really amazing. The eye-covering blunt bangs are sure to turn some heads.
22. Wavy chin length wispy bangs
Such long bangs are a great addition to any hairstyle with long hair. There are many options to style chin length wispy bangs. One of them is a middle part with wavy tips. Another would be to brush them to one side and keep them straight.
23. Long wispy bangs with an undercut
Long wipsy bangs can be easily considered a must have for women with an undercut. If you are bold enough to show off the shaved side of your head, make sure to add a little volume on the opposite side. Long wispy bangs will do the job.
24. Highlighted wispy bangs
If you are adding bright highlights to your hair, don't forget about the bangs. Wispy bangs look great when they are colored in the same way as the rest of the hair. However, mixing the colors will also be a fabulous idea.
25. Add some volume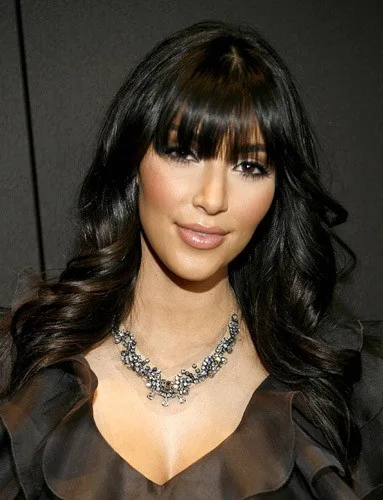 Blunt bangs are a great help for adding some volume to your hair. However, they are pretty hard to keep in place. You can try a mixed wispy and blunt style, which will add some volume while being easy to keep in place.
26. Romantic side brushed wispy bangs
Long wispy bangs have a romantic look to them. If your hair is a little wavy, brush your long wispy bangs to one side and keep it there by some hair gel. Your look will immediately become light and romantic.
27. One strand bangs
One strand bangs is another one of the classics for the wispy bangs. Keep most of your bangs long enough to get lost within the rest of your hair and leave one short strand to fall lightly over your forehead.
28. Dark wispy bangs for light colored hair
Add some spice to your hairstyle and color your bangs with a dye which is different from the rest of the hair. The color combination doesn't need to be too outrageous, so there is an impression of a soft transition from one color to another.
29. Blunt bangs with straight hair
Blunt bangs and straight hair is always a winning combination regardless of the hair texture. Keep your bangs neat and you are sure to look fabulous. This style requires some maintenance in order to keep the hair straight.
30. Bob with blunt bangs
Neat bobs look fantastic with blunt bangs, so if you are a bob-lover, you will definitely appreciate this style. Keeping it intact will require some work, but the result is truly amazing.
31. Old School Wispy Bangs
Wispy bangs are a beautiful way to frame your face. If you think you have a wider forehead and are tired of constantly finding ways to create an illusion to make it look smaller, resort to bangs. Mid-length hair and full bangs never go out of style.
32. Wavy Blunt Bangs
Not feathering your bangs out is extremely vogue. You could call this the Taylor Swift haircut. This haircut with mid-length hair looks as fierce as fire can be.
33. Voluminous Bangs
If you are someone who is blessed with thick hair, here's proof that even you could rock blunt bangs. Whoever said bangs with volume are not a thing. Having full bangs really fills out your face.
34. Swoop Wispy Bangs To The Side
Just because you have bangs doesn't mean you can play around with it, swoop your bangs to one side and tie the rest of your hair in a messy bun. And instantly you could look like an 80's chic goddess.
35. Your Two Favorite B's: Bangs & Bobs
Uma Thurman it up. The classic bob cut with bangs will not be iconic after Uma Thurman rocked it in Pulp Fiction. If you need drastic change that you know will look amazing, this hairstyle is it.
36. Half Black And Half Blonde Bangs
If emo is right up your alley, this is the hairstyle you should go for! This half black and half blonde hair color with bangs that aren't aligned are super bold and badass.
37. Asian Doll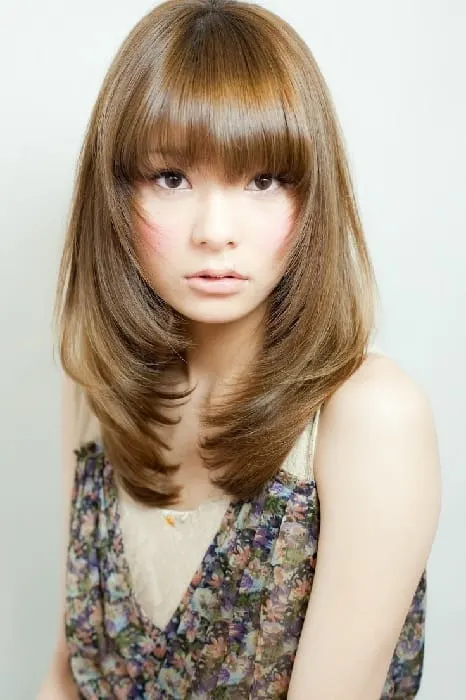 Asian women have rocked this hairstyle for years and hence made it iconic. This haircut with long feathered bangs and layers towards the front of your face is the perfect mix of fun and bold.
38. Super Short Bob Bangs
If you are a woman who loves super short hair, this haircut is going to be your new favorite. This super short bob with layers all around is just breathtaking. It is bold, it is different, and it is fun.
39. Feathered Bangs
If you are some who love the length of your hair, but still wants to mix it up this hairstyle is perfect. You have feathered bangs to frame your face, you have your long hair, which you could curl for more dimension. And there you have it, a perfectly put together hairstyle.
40. The Short Blunt Bob With Wispy Bangs
If you are always in a rush and don't have a lot of time to spend on your hair, this hairstyle is perfect. Because once you cut your wispy bangs and blunt bob all you have to do it wake and scrunch your hair.
41. Pink Blonde And Extravagant Blunts
This is a beautiful hairstyle if you don't mind being out there. Although achieving it could be a task which will be worth it. The straight cut with a short bob, which has curled ends, is extravagant and the right amount of loud.
42. Layers With Bangs
Having a lot of layers is fun, and it is perfect if you love some style and depth your haircut. Pairing a mid-length layered haircut with bang results in an effortless look.
43. Good Girl Tuck
Changing your parting can also make so much of a difference. Tuck them behind your ears after a side part and curl your hair in loose waves. This look is the definition of effortlessly chic.
44. Pin It Up Bangs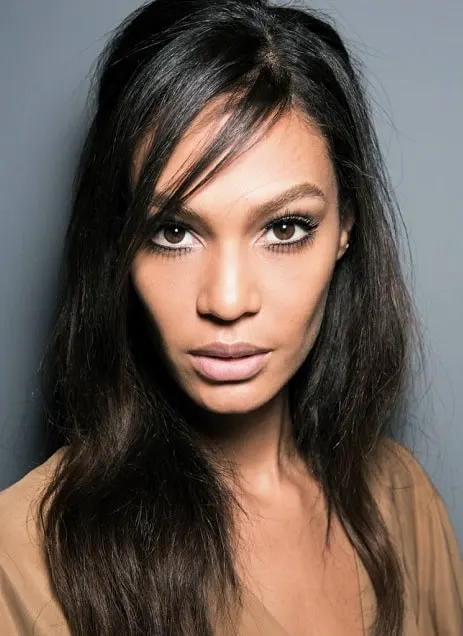 One of the best ways of adding volume to your hair is pinning the hair around the crown towards the back. Side part your bangs and tuck it behind you years, to make it look more natural keep spaces behind the strands. This hairstyle is super easy and is apt for any occasion.
45. The Lob with Blunt Bangs
The long bob has recently gained so much attention. Because it is easy, not too much work and it looks incredible. Pair your lob with some bangs to make it edgier.
46. Dip It in Blonde
We mean it when we say lobs are in. Here's another one. If you still feel experimental after the blunt bangs and lob, dip dye your hair blond. It's the right amount of change and spice.
47. Curl and Swirl
Curl hair can never get old and neither can your hair be too curly. Here a fun way to spice up the ordinary with ringlet curls and full bangs. Time-consuming but worth it.
48. Blunt Cut Bangs
Blunt cutting your hair is another vogue hairstyle. This blunt cut is perfect for an edgy look. The length of the bangs goes perfectly with the length of the hair, and this haircut is absolutely no maintenance.
49. Mess It Up With Wispy Bangs
Messy hairstyles are probably the best thing ever invented. One of the ways to achieve that is to cut long bangs with mid-length layered hair. Put some texture spray in and scrunch it up — effortless bed hair in 10 minutes.
50. Queen B Inspired
This hairstyle is one of queen b's most iconic throughout the years. And to achieve this all you need is feathered out wispy bangs parted in the middles and untidy beachy waves in your hair. This hairstyle is truly timeless.
51. Pointed Blunt Bangs
Have it short and have it layered, point cutting your long pixie cut with pointed blunt bangs is a bold and beautiful hairstyle to have.
52. Wispy Bangs and Buns
Messy but dressy buns are so much fun. They can be worn all day and are suited to every location. Pair this messy bun with bangs and a little hair to frame the face.
53. Side Bangs All the Way
Side bangs never go out of style. Curl your long hair into loose curls and part all your side bangs towards one side. If you aren't afraid of color, this grey blonde is fierce, trendy and worth its maintenance.
54. Layered Bangs – A Throwback to The '90s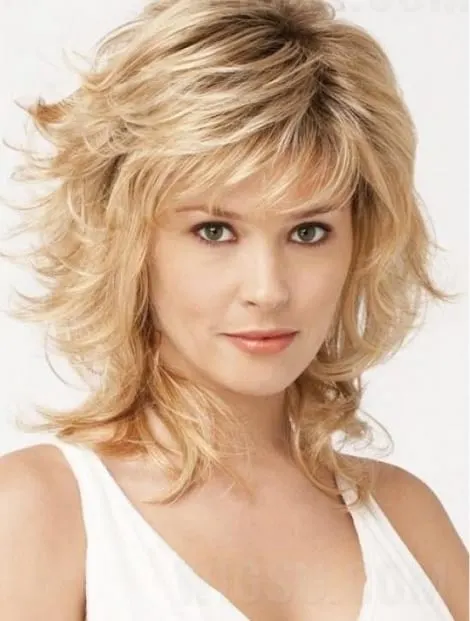 If you aren't someone who afraid of layers, here's a hairstyle that demands you to layer it up completely. Pair this haircut with some feathered bangs, and you are a 90's beauty.
55. The Mushroom Lob
Bangs that are feathered and a long bob with two layers towards the bottom. This is an effortless haircut that will suit any face shape.
56. Curly Pixie with Bangs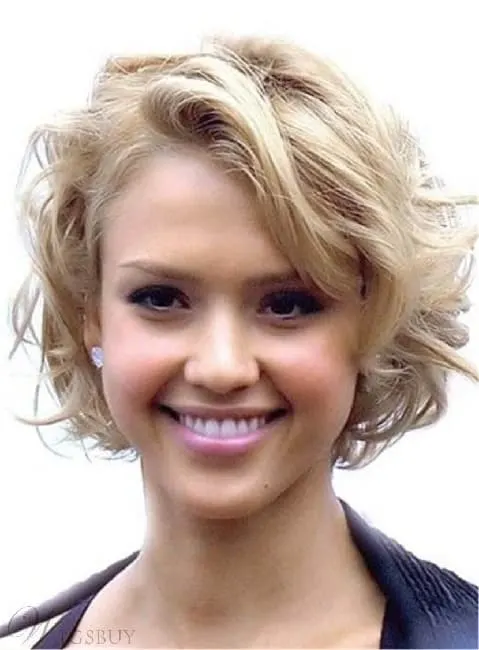 If you have a pixie haircut and you are looking for new ways to style it, curling it is a great idea. It gives the haircut dimension and volume.
57. The Classic Jenny from the Block
This hairstyle is another one that will always remain timeless. Feathered wispy bangs and long hair with a layer to frame your face and feathered ends. Its low maintenance and still magnificent.
58. Rock And Roll Emo Queen
If you are a rock and roll chick, this haircut is perfect. With layers from the crown right down towards the end, it gives a super edge vibe. This paired with band parted midway just adds to the look.
59. True Pixie with Wispy Bangs
This deep red hair with a pixie cut is just breathtaking. There are multiple layers in this haircut that give it some spire and the sparse bangs towards the front complete a look.
60. The Messy Bob
This haircut is perfect for you if you have been naturally blessed with straight hair. You could complete the look by adding bangs and side-parting it.
As you can see the wispy bangs are more popular since they can be made from any type of hair and are easier to maintain. However, the blunt bangs look much more interesting and are great for special occasions as well as for keeping some heads turning.