Whether you're a professional hairstylist or you like cutting your hair yourself, it's important to have hair tools that work. A good pair of hair clippers are key in shaping and styling hair. And part of their upkeep means using quality hair clipper oil. But, what if hair clipper oil isn't available for you? What are the alternatives to clipper oil that work?
Clipper oil is essential for the maintenance of the hair clipper. Clipper oil keeps the clipper's blades from pulling and snagging on the hair. It also prevents friction from the blades rubbing together (too much heat from the friction is bad) and prevents rust.
Many men say the vial of clipper oil that comes with the tool isn't enough, so you may run out sooner than you thought. If, for whatever reason, you don't have your regular hair clipper oil on hand or you're just looking for alternatives that might work better, you'll be happy to know there are several options!
Hair Clipper Oil Alternatives
Since you are looking for an alternative to the clipper oil that comes with the tool, there are some things to look for in the alternative:
Thin substance. Thicker ones are prone to clogging, which means less oil is being distributed on the actual blades.
It's able to stand high temperatures. It's normal for hair clippers to get hot because the two main parts are rubbing together, but you don't want them to overheat, so it's important to use an oil that can still keep the blades lubricated even if it's subjected to a high temperature.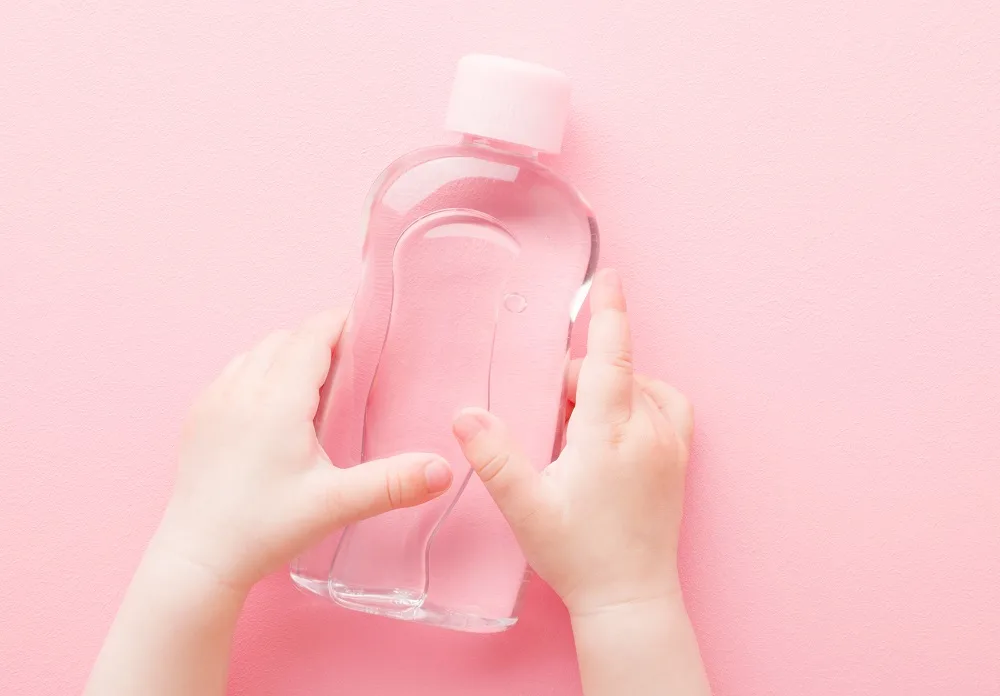 The key to a good clipper oil is choosing something that isn't thick. Baby oil is a good consistency and all you need to do is rub a bit on your fingers, then rub your fingers over the clipper's blade. If you don't want to use your fingers, you can also use a brush – a toothbrush or make-up brush will do the trick.
2. Olive Oil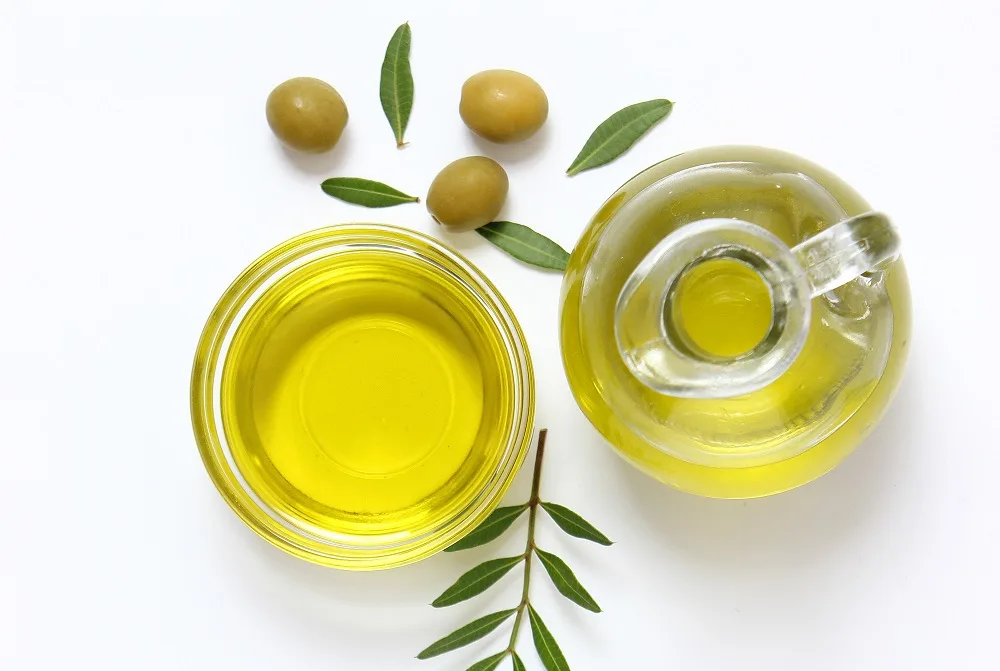 Another thin consistency is olive oil. It will easily rinse off the hair clipper when you're finished using it. Don't pay attention to a certain kind – none of this "extra virgin" stuff – a generic one will do.
3. PB B'laster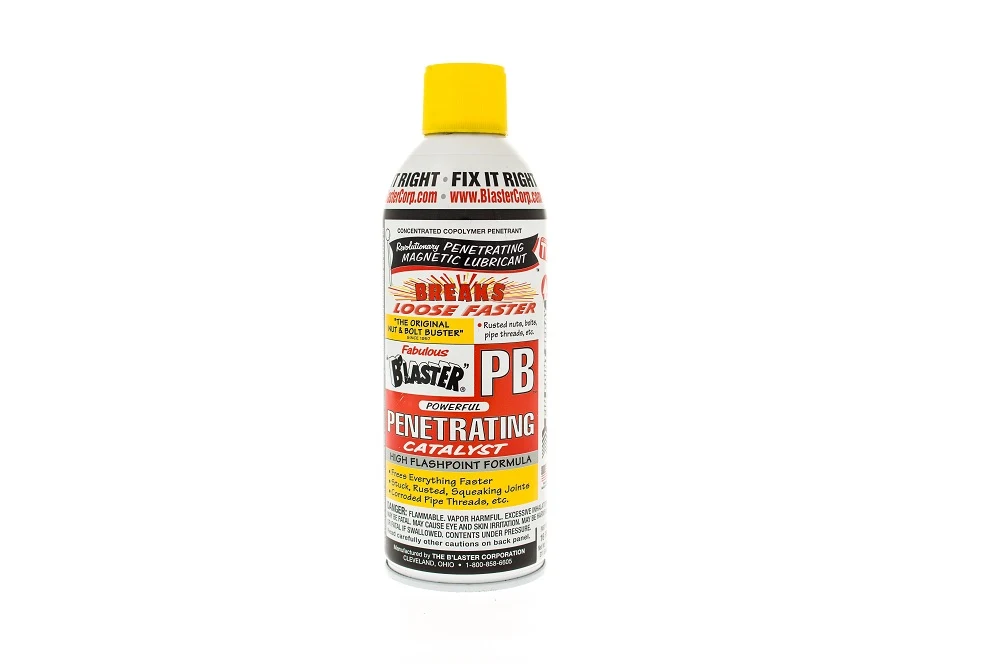 PB B'laster Penetrating Oil is considered "old reliable" when it comes to a lot of types of equipment, especially hair clippers. It is a high-quality non-evaporating lubricant that will last long on your clippers, so you won't have to apply it as frequently.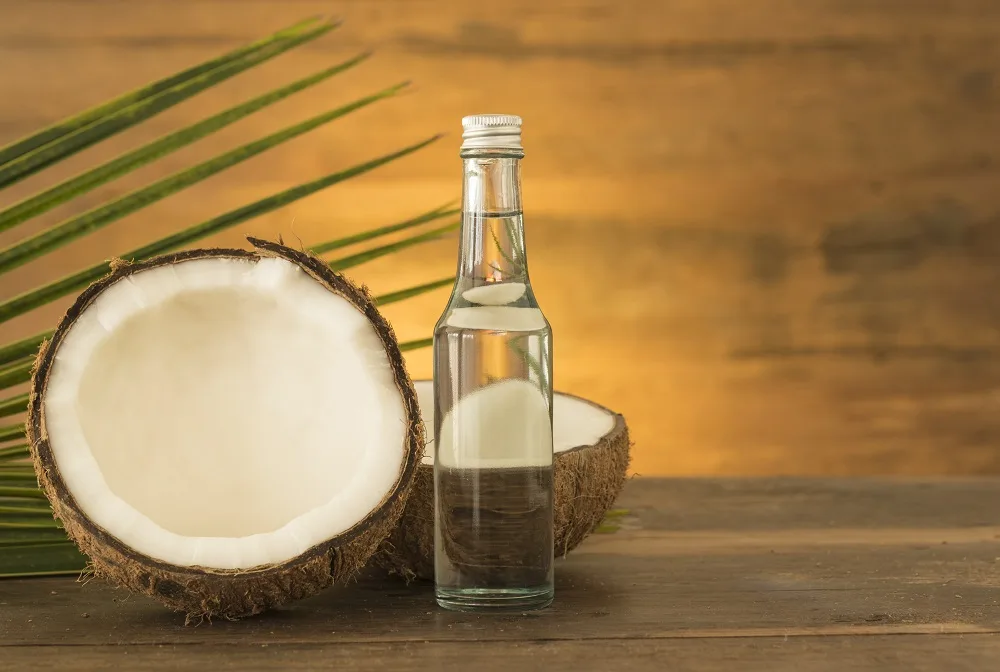 Coconut oil is a natural product and something many people have on hand. If you have it sitting in your pantry or fridge, don't hesitate to grab it and rub a bit on your hair clippers.
5. Singer Machine Oil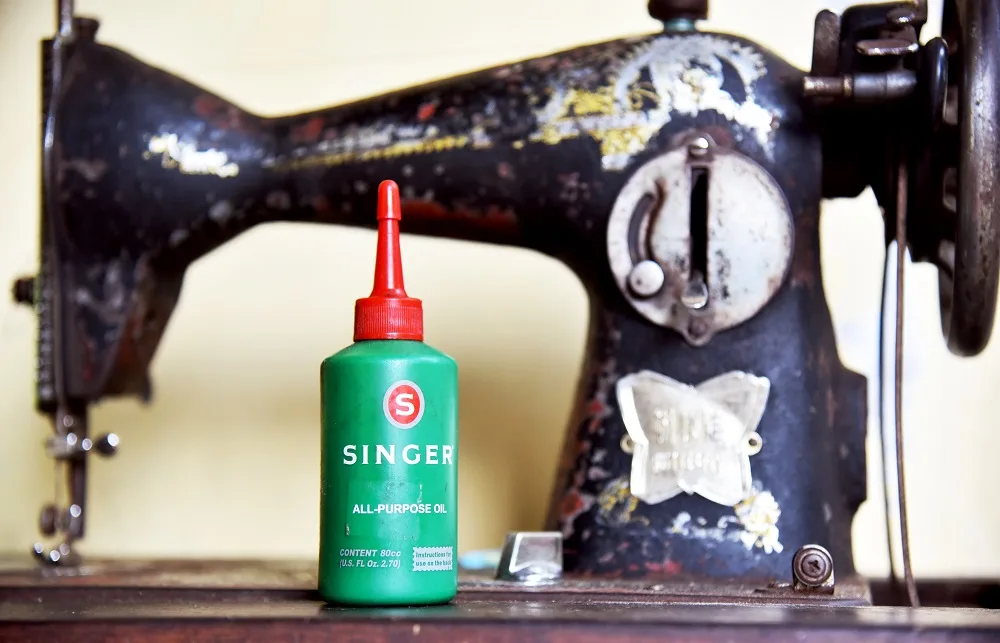 You probably recognize Singer from their sewing machines. Hairstylists commonly use singer oil as an alternative for hair clipper oil. It's lightweight like the oil your clippers originally come with, and because this oil is used to working with fast machinery like sewing machines, it's an excellent choice for your hair clippers.
Another commonly chosen alternative is Wahl's clipper oil. It's about $4 in any store, but the affordable price doesn't mean it will last as long as something like PB B'laster. You will have to apply it more often, but it's so cheap, it's still a worthy alternative.
All of the above alternatives will work smoothly with your hair clippers, maintain their effectiveness, and be safe for you should they touch your skin.
What Not to Use When It Comes to Your Hair Styling Tool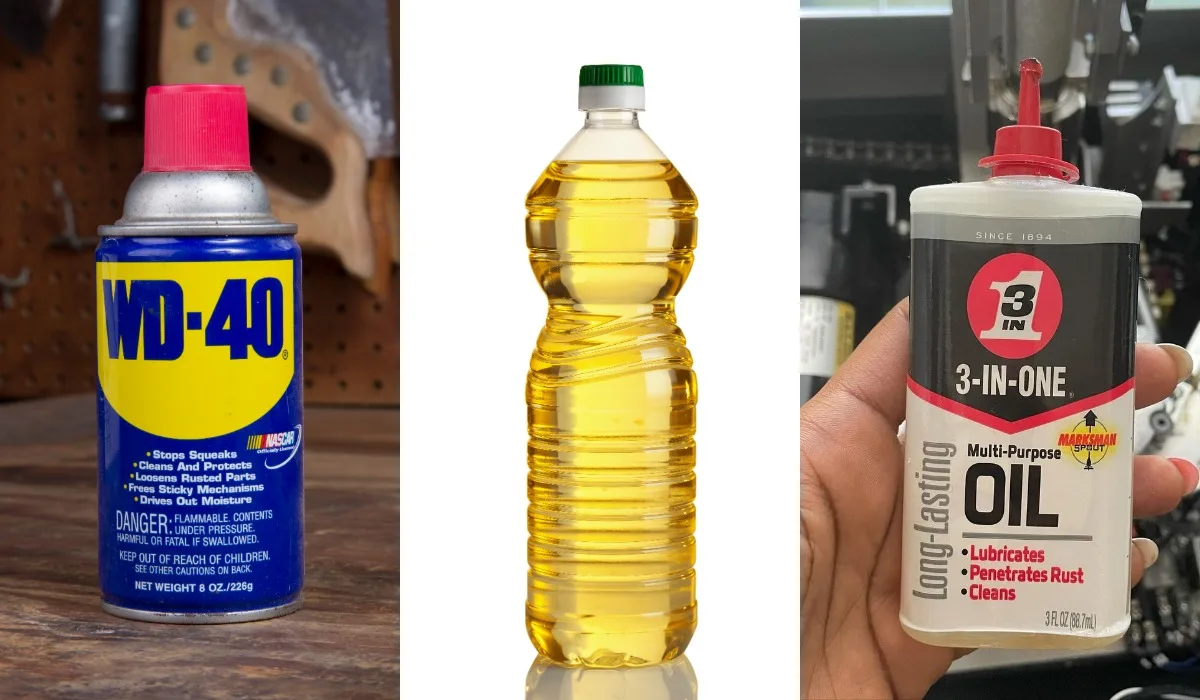 Just in case someone tries to steer you wrong or you read about another "hair clipper oil alternative" someone has had success with, It's important to know that there are some products you should definitely not use. This may be because they're damaging to the product, damaging to human skin, or they just generally aren't ideal. These include:
There are many conflicting opinions floating around on the internet. For example, some people say they have had success using WD40 on their hair clippers, but most people say not to use it because it's not a true oil since it has a water base. Plus, WD40 just smells terrible!
If you can avoid it, don't use it! It's too thick for your hair clippers, and some people have actually experienced the hair sticking to the blade, making it difficult to clean.
This type of oil is intended for use on household tools and equipment, not hair tools. It is just too thick to work effectively on your hair clippers and could damage them.
How to Oil Your Hair Clippers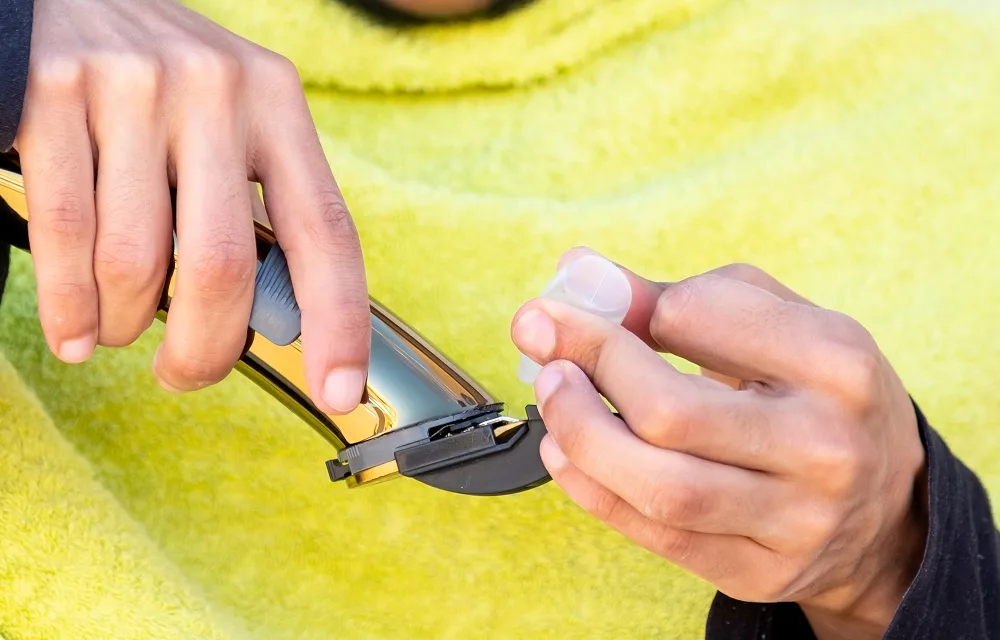 Now that you know what oil alternatives are safe and not safe for your hair clippers, you might need a brush-up on how to apply those to your tool. The general guidelines for oiling your hair clippers are as follows:
Before applying oil, use a dry cloth to gently wipe out any stray hairs between or around the blades. You can also use an air can to spray out any loose hairs.
Turn on the hair clipper and place one drop at the left, right, and middle of the blade. Then, tilt the clipper side to side to ensure the oil thinly coats the entire blade evenly. If you want to be thorough, you can even add a drop of the oil between the blades.
If the oil you're using isn't really liquidy – coconut oil, for example – you can start with the hair clipper off, then use your finger to coat the blades lightly. Then turn on the clippers and let them run for a few seconds.
Once you've let the clippers run for a few seconds, turn them off, then wipe dry with a paper towel. We recommend not using an actual towel since that will only collect the oil and whatever else was in the clippers.
Depending on how often you use your hair clippers, it's recommended you clean them after each use. If you don't use them often, you can clean them every two to three uses.
By using the above hair clipper oil alternatives, avoiding the ones that could damage the clippers, and by taking proper care of your clippers, your hair tool will last a good while and keep you looking fresh!
More Related Articles: