If you're like most people, the words 'hair tonic' bring up old-school images of your grandfather (or actors like James Dean) splashing a refreshing, aromatic serum on his hair and slicking it back with a comb.
That's exactly what a hair tonic was: an alcohol-based wetting agent found in many men's bathroom cabinets and medicine chests in the 1940s and 50s.
Hair tonic's popularity is on the rise again, and for good reason: it does a fantastic job of keeping the scalp healthy and adds gloss and sheen to drab, lifeless hair. And today's hair tonics aren't just for men anymore; an increasing number of women are also recognizing the benefits of using this grooming tool in their arsenal of beauty secrets.
What is Hair Tonic?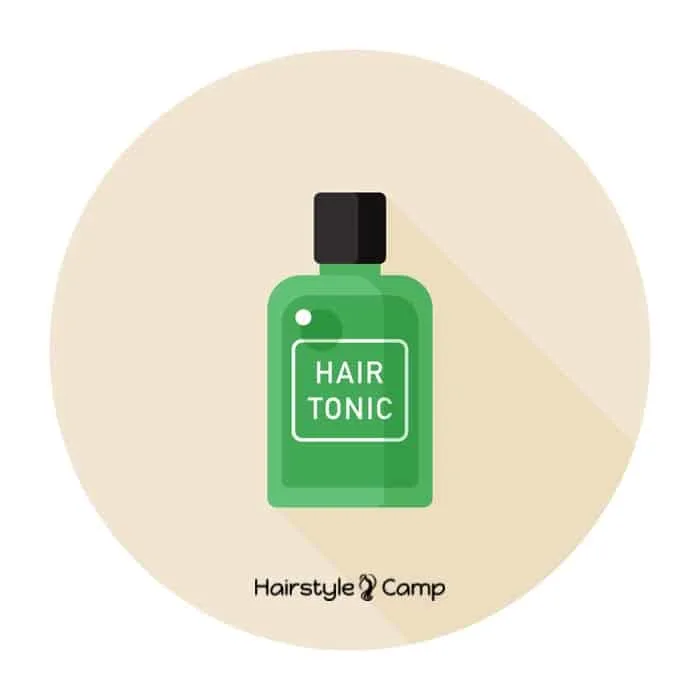 Hair tonics are liquid hair moisturizers that typically (not always) include light oils or liquid petroleum. Alcohol, witch hazel, or other astringents are usually added, which prevent oils from weighing down the hair the way other types of styling creams, waxes, and gels do.
Tonics often have light and refreshing scents; back in the "olden times," men didn't always wash their hair regularly, so tonics kept it smelling fresh and looking good all day long.
These days, tonics are often used by hairstylists and barbers because they keep the hair wet longer than plain water during the "snip, snip, snip" stages of a haircut.
They also help the scissors to glide more easily over the hair and give the finished cut a natural, healthy sheen and a well-groomed, neat appearance.
Does Styling with Hair Tonic Require Any Special Training?
Not at all! If you can open a plastic bottle and use a comb or brush and your fingers, consider yourself a summa cum laude graduate from "Hair Tonic University". Of course, the product you purchase will likely have specific usage directions on the label, but generally speaking, the steps are as follows:
How to Use Hair Tonic
Wash and dry your hair. Hair should be dry because water dilutes tonic and stops it from doing its job.
Apply a few drops of tonic to your hair, using your fingers to distribute it thoroughly. Start slow; you can add more as necessary.
Style your hair with a normal-toothed comb, and make sure that all the strands are coated with the tonic.
Do NOT dry your hair again. The alcohol or astringent in the tonic will evaporate quickly, leaving you with a dry glossy sheen.
Benefits of Using Hair Tonic
Hair tonics provide a wide range of benefits that help many people resolve their hair and scalp issues. Whether your hair is long, short, dry, oily, curly, straight, thick or thin (or even if you don't have any hair at all!), there is probably a hair tonic formula that will work correctly for you.
Moisturizes the hair and scalp
Improves the scalp's pH balance
Reduces dandruff and itchiness
Restores manageability
Breaks down build-up and residue of other hair products
Cleans clogged hair follicles
Protects hair against split ends and breakage, preventing hair loss
Boosts hair growth and hair thickness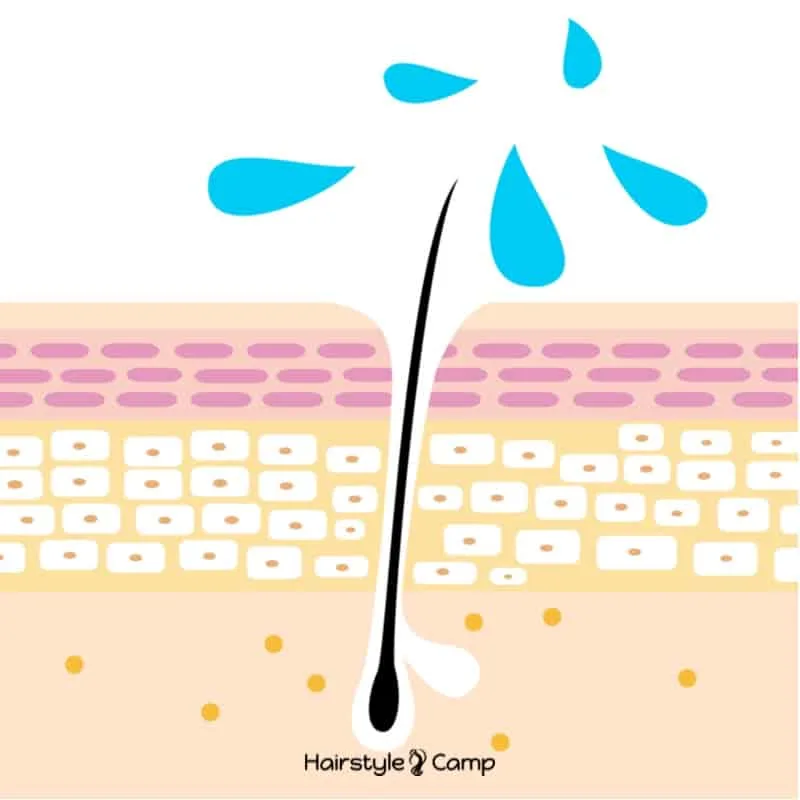 Secondary Benefits and Uses of Hair Tonic
Can be used for a stimulating scalp massage
Guards against static electricity
Provides a pleasant scent to the hair
Easy to use
Side Effects
You'd be hard-pressed to find too many adverse side effects from using an over-the-counter hair tonic, although some people may find that its scent conflicts with their perfumes, colognes, body lotions, or deodorants.
If you're using a prescription-strength, medicinal hair tonic (usually used to promote hair growth), then you should consult with your physician about potential side effects.
Is Vaseline a Hair Tonic?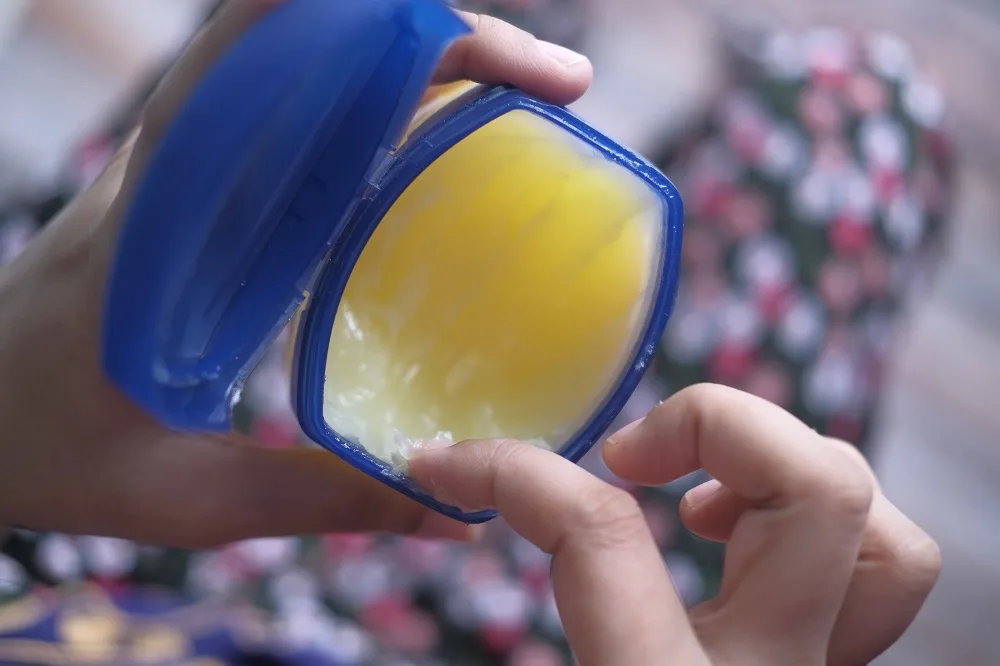 Vaseline, aka petroleum jelly, is a thick and viscous mixture of wax and mineral oil that locks in moisture and promotes the healing of superficial wounds.
In its purest form, Vaseline itself is too greasy and thick to be used as a tonic. But when the proportion of wax is reduced, and a pleasant scent is added to the mineral oils, it makes a fantastic hair tonic that does a great job of increasing shine and manageability.
Vaseline hair tonic is best for parched hair and scalps because it penetrates the dehydrated hair follicles and replaces your scalp's natural oils, which are washed away by shampoo and water.
Recommended Hair Tonics
Hair tonics are pretty much the same for men and women (last time we checked, hair was genderless, lol). The most significant differences between them are in their packaging styles, scents, and the benefits they promise to deliver.
If none of these three features is relevant to you, we suggest you simply pick the hair tonic product you like the most. And just like deodorants, soaps, and shampoos, it could take a couple of tries before you decide on your favorite brand. To get you started, here are our top choices for hair tonics for men and women:
Men
Jeris Hair Tonic by Clubman (oil-free version) is our top pick for men mostly because of its classic, manly, barbershop scent, (menthol/eucalyptus, which might be a bit too strong for women).
The green tonic is formulated with or without oil — the one without oil uses a base of glycerin, alcohol, and water.
Jeris Hair Tonic is fantastic as a hair moisturizer and scalp stimulator, and it's perfect for days when you don't wash your hair because it doesn't have an overly shiny or greasy appearance. Those with longer hair might find it can tame down the frizzies.
Women
Even though Vitalis hair tonic has traditionally been touted as a men's product, we are recommending it for women because it's alcohol-based (ethanol), and therefore not overly greasy.
The scent is potent, but not too over the top, and it's an excellent product for degreasing hair that already has some product build-up.
Like most hair tonics, Vitalis hair tonic won't help you with styling control, but it will make your hair feel natural and softer, and it adds a lot of shine.
Men or Women with Extra-Dry Hair
An article about hair tonics wouldn't be complete without including a recommendation for Vaseline Hair Tonic brand.
This stuff tends to work best on extremely dry hair because it adds a lot of oil and sheen, and it softens hair and makes it more malleable when styling.
It also conditions the scalp and helps reduce dandruff.
It has a strong lavender-like scent, but it's not overwhelming when you use just a few drops, which is why we recommend this product for both women and men.
Because it has no holding properties whatsoever, Vaseline hair tonic works well on hair that already has a bit of build-up from other products.
DIY Alternatives of Hair Tonic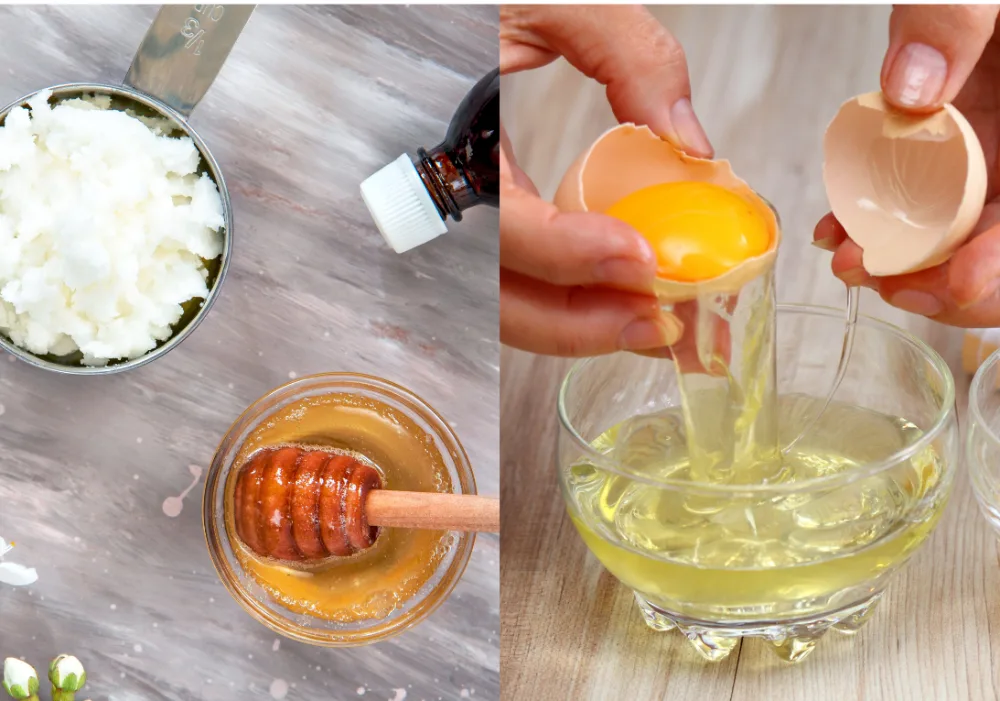 Coconut oil: Massage your scalp with about a quarter-sized amount of virgin coconut oil. Leave it on for an hour, then rinse it with shampoo. Do this 1-2 times per week.
Honey: Mix a small amount of water with two tablespoons of honey so that it's easy to distribute in the hair. Massage it into your scalp and let it sit for 1-2 minutes before rinsing and following up with shampoo.
Jojoba: Mix together one egg yolk, one teaspoon of jojoba oil, one teaspoon of honey and a few drops of lemon juice. Work into your scalp and (optional) throughout your hair. Let it sit for 45 minutes before rinsing and shampooing.
Peppermint: Add two or three drops of peppermint oil to one tablespoon of jojoba or coconut oil. Massage the mixture into your scalp for a good minute or two, then rinse with shampoo.
Egg mask: Mix together 4-5 tablespoons of almond oil, 3-4 tablespoons egg whites, and 1-2 tablespoons of coconut oil. Massage the mixture into your scalp, and follow up with shampoo.
FAQs
Is hair oil and hair tonic the same thing?
No, a hair tonic is meant to promote hair growth as well as help it look its best. Hair oil is solely used to give hair moisture.
Can I use hair tonic instead of conditioner?
Yes, in fact, many people use it as a leave-in conditioner.
Can hair tonic thicken my hair?
Yes, one of the main benefits of hair tonic is its ability to help thicken and volumize hair.
When to use hair tonic?
If your hair feels dry, consider using hair tonic. You can start out using it every day, but since hair tonic can make your hair feel oily or greasy, switch to every couple of days if you start to experience that.
Will hair tonic moisturize my hair?
Yes. Hair tonics are often made with moisturizing oils that are great for the hair and help to seal moisture in.
Does tonic aid hair growth?
Yes, because hair tonic increases blood circulation in the hair follicles.
If you've been using mousses, gels, or pomades to style your hair all your life, you might be in for a pleasant surprise the first time you use a hair tonic.
Hair tonics are a reasonably priced and easy-to-use way to keep your hair looking healthy, shiny, and well-groomed — and they work great on most hair types. Don't be afraid to try one out; you'll probably wonder what took you so long!
HairstyleCamp.com is a participant in the Amazon Services LLC Associates Program, an affiliate advertising program designed to provide a means for sites to earn advertising fees by advertising and linking to Amazon.com.