Half ponytails are cute and comfortable for everyday hair styling. Anyone who's ever worn their hair past their shoulders, grown out their bangs, or dealt with the heavy hang of thick hair knows the value of the half ponytail.
You don't always want to wear your hair up, at least not all the way. You're not into a full bun, braid, or pony. Why not just divide and conquer, then? Pull of easy elegance or funky edge, depending on the way you pull your ponytail.
Cute Half Ponytails for Women
The juggernaut of '90s nostalgia shows no signs of slowing, particularly since half ponytails are aboard the comeback train. Some of the throwback trends making their way back into fashion are questionable, at best.
At first glance, you might be skeptical of the half pony, as well. Don't be. This is one look you should be glad to see again. Wearing your hair half-up is convenient, cute, and if you start now, you'll still be ahead of the trend.
#1: Geometry and Fractions
The sharp part that creates this half ponytail could probably be measured with a compass since it's so concise. Two tight braids lead to a bun, although I believe we're looking at some filler hair, here—I don't know, something about that bun is off. Her hair isn't quite the right texture to pull of this style, but the right head of hair would slay it.
#2: Side Part
Half ponytails come in every conceivable configuration. Take sweet Selena Gomez here. She's parted her hair in the middle, pulled back two sections of hair, and secured them at the back of her head. Still, counts as a half pony.
#3: Top Knot
A top knot is a convenient, stylish way to keep long hair out of your face without wearing it up entirely. It will also lighten the load of a thick, heavy thatch of hair.
#4: A Casual Mess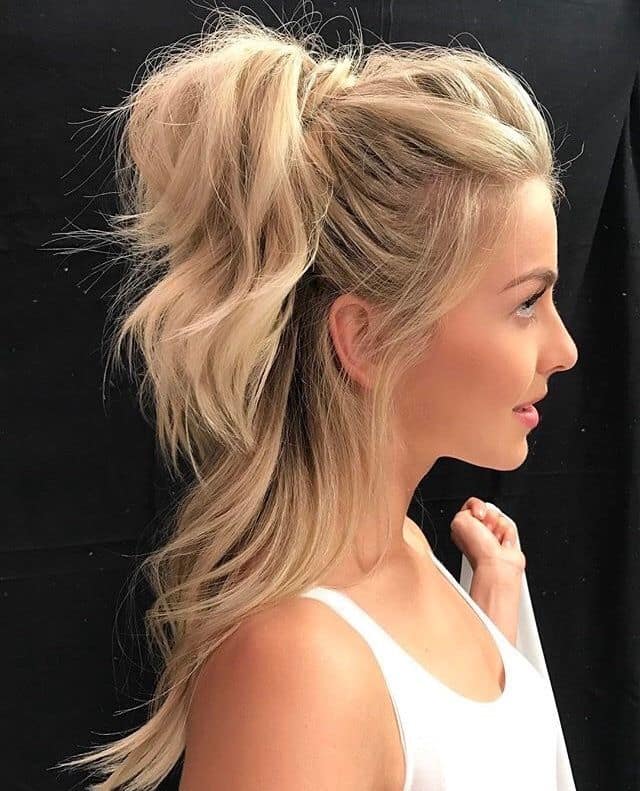 Throwing your hair up into a half ponytail is effortless. It's something you can do when you're running late in the morning or if you just don't feel like washing your hair.
Because any half-up coiffure tends to look elegant by default, you can twist half your hair into a casual, messy ponytail and still show off with your head held high as if you spend hours on your artful arrangement.
#5: Braided Back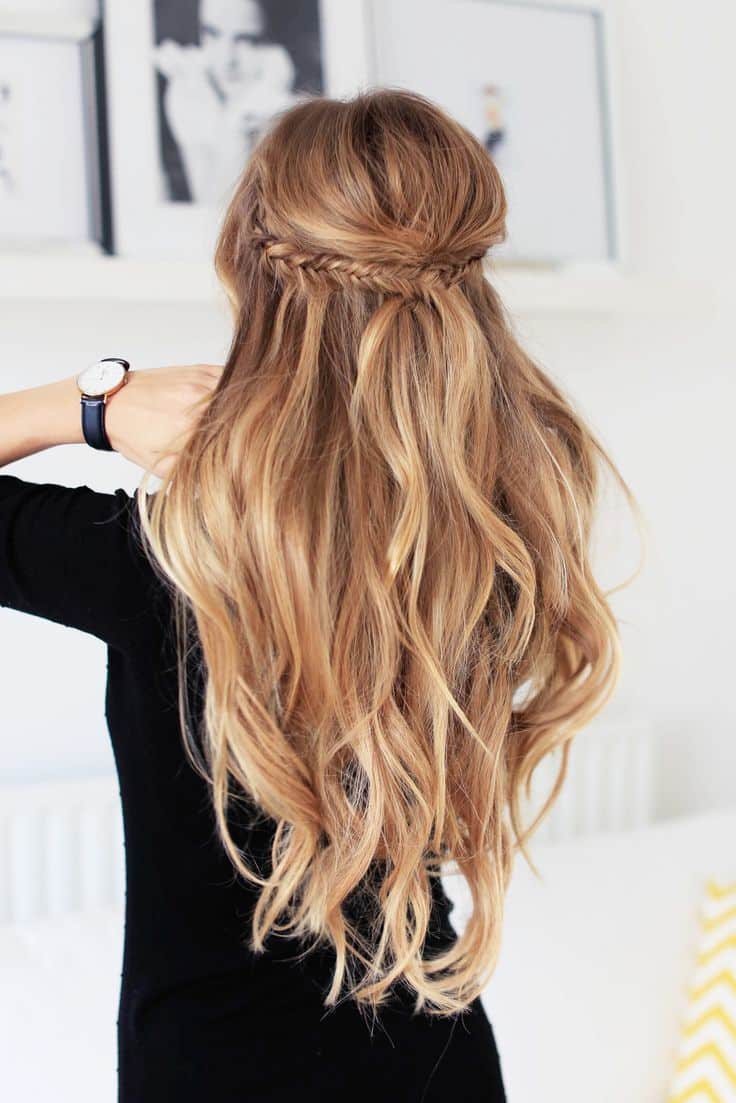 Instead of simply fastening two hanks of hair behind your head, try braiding them to form a half ponytail. Braid the pieces from your temple to the back of your skull, then fasten them together and brush out the tail.