There are more than 100 different types of headbands you can wear, and they're not all for women. Here's a little trivia for you: did you know that headbands have actually been around since the 1900s?
It just wasn't until the 1920s that our favorite flapper ladies made them popular among women. The sequined, feathered headpieces were a key piece of their low-waisted, beaded dresses.
Since then, there have been many types of headbands invented to help people express themselves. Unless you're Blair Waldorf, we're guessing you probably haven't worn any type of headband since before you hit your teens, right?
Well if you're feeling a little nostalgic for your favorite childhood fashion trends, you'll be happy to know there are plenty of 'adult' ways to rock headbands nowadays.
A flirty pink velvet headband with your favorite 'girly' dress or a thick patterned scarf headband worn with a loose, flowing kimono on the beach are just two of the many stylish ways to work the hair trend back into your wardrobe.
And for the men out there, you'll learn a thing or two about the types of headbands you can use to emphasize your own personal style, from hipster to gym jockey. Read on to learn more.
Different Types of Headbands
Give your hair (and wardrobe) an update by adding one of these types of fashionable headbands for men and women. Here are 35 different types of headbands to choose from for every occasion.
1. Alice Headband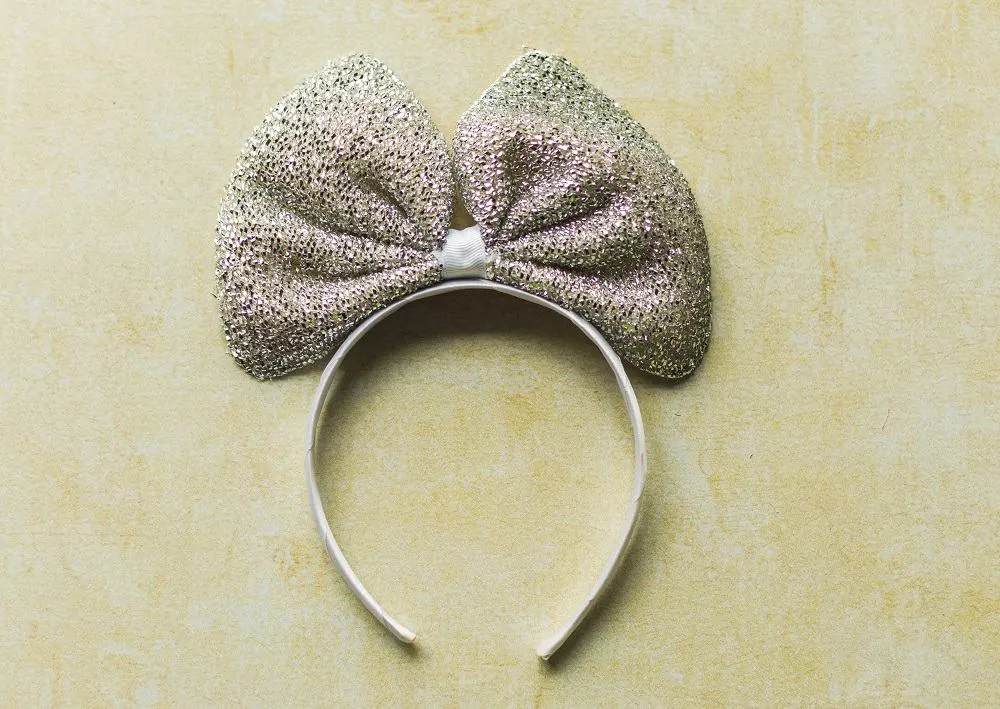 Remember how Alice, in Alice in Wonderland, wore a blue headband with a large bow on top? Well, she's having an influence on fashion trends because these types of headbands are quickly gaining popularity. Pick a shiny sequined one or choose one in a solid color. The emphasized bow on top means your look is sure to be noticed, so if you don't like attention, skip this one.
2. Bandana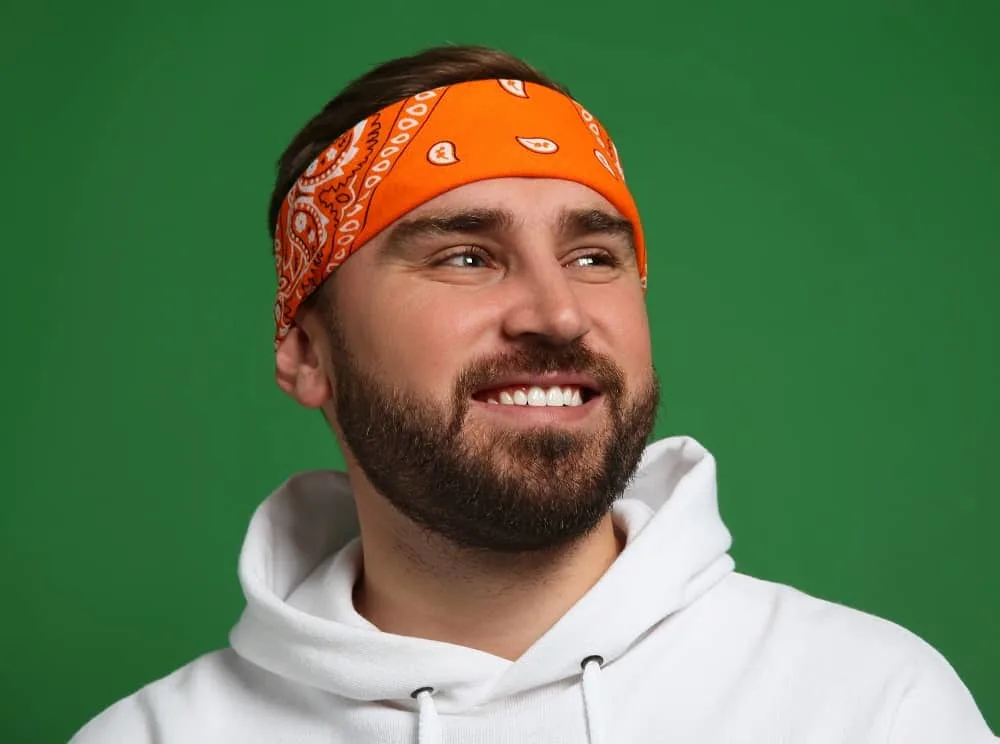 Whether you're heading to the gym and plan to work up a big sweat or you're feeling the Indie vibe, a bandana is an artistic headband type for men. A bright orange will give you an energetic vibe. There are plain colored ones to choose from, but prints and patterns always add to the style of any outfit, so don't be afraid to go bold!
3. Bowknot Headband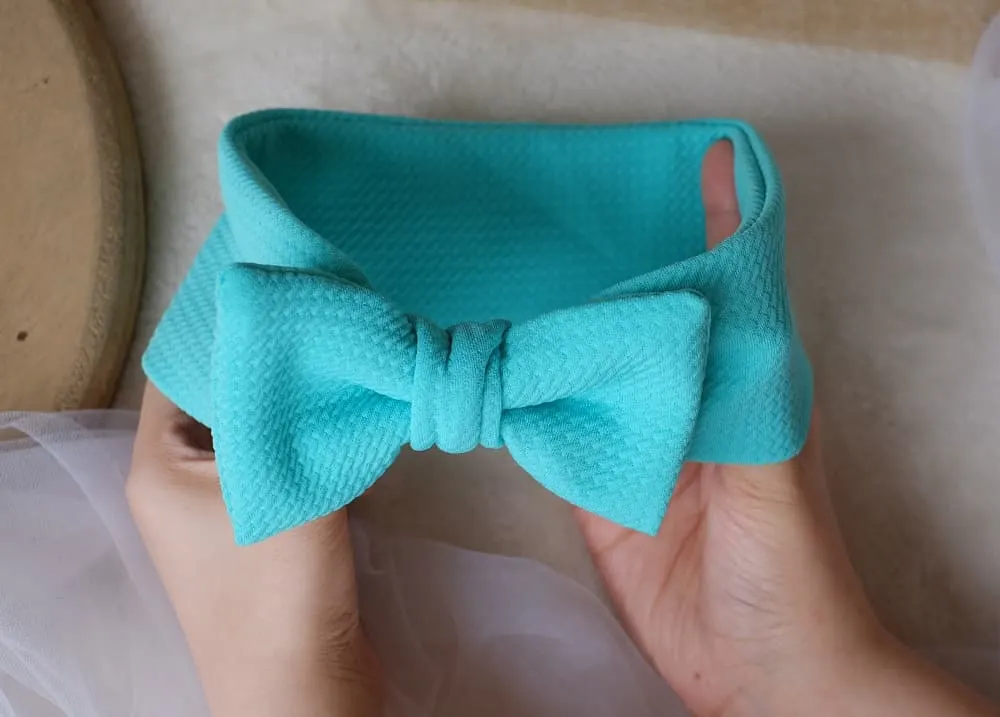 If you're looking for a headband with a little more give in its shape, you'll appreciate the bowknot. The elastic is relaxed and stretchy, so your head won't feel squeezed and your hair won't look dented if you need to take it off. This type of headband can be worn when your hair is up in a cute messy bun or when you're feeling low key with your hair and leave it down for the day. Definitely keep it covering your ears though, so they don't poke out.
4. Devil Headband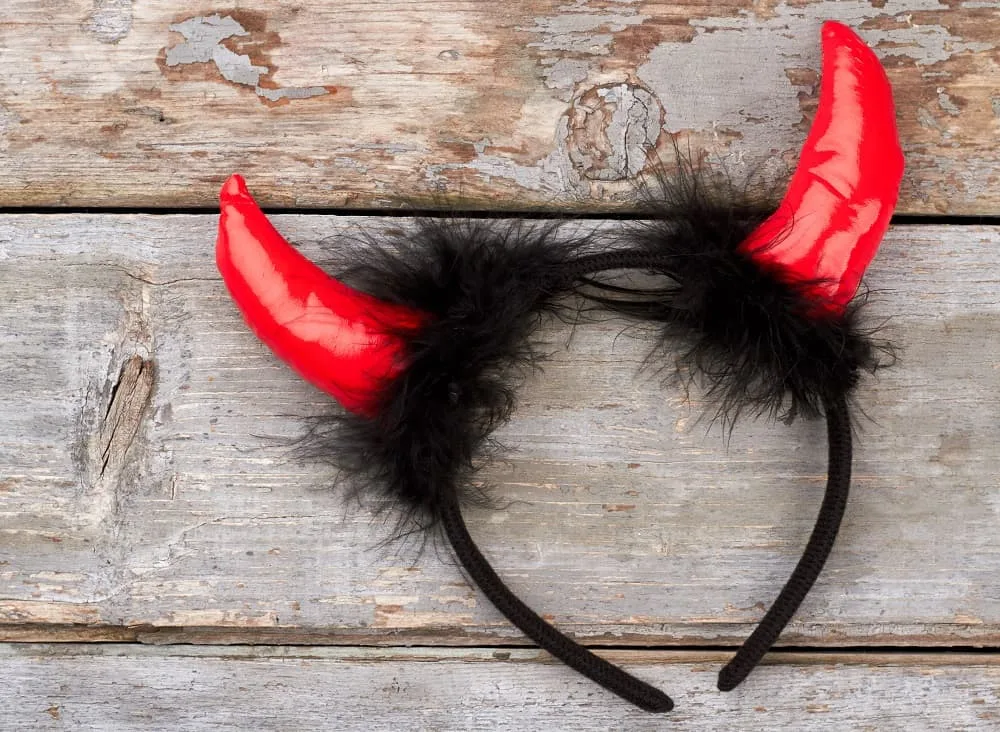 Having a costume party or dressing up for Halloween? Your costume might call for a head piece and, in that case, why not choose a headband to complete the look? This feathered deviled horns headband is guaranteed to add that naughty vibe to your outfit!
5. Embellished Headband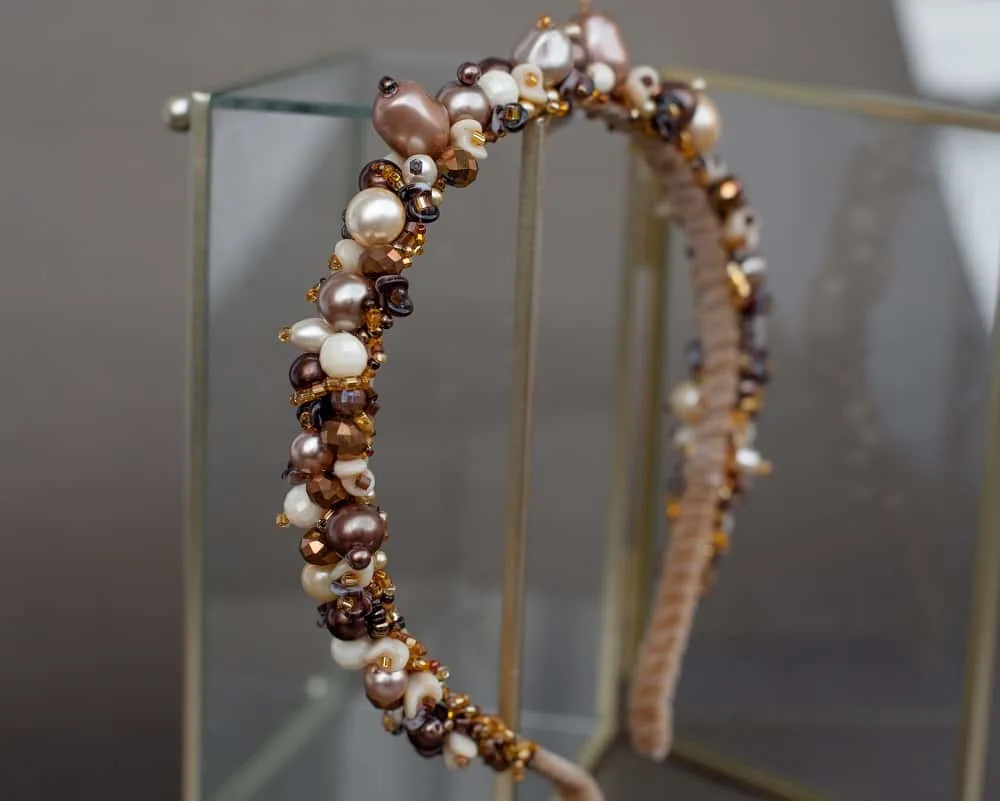 We have a feeling Gossip Girl's Blair Waldorf would approve of this jeweled type of headband. It's loaded with pearls and beads in different sizes; the perfect addition to any sophisticated, chic outfit. If you're feeling creative, consider making one of these yourself! Just pick up a plain headband at the craft store, and choose your favorite colors and sizes of beads to hot glue on.
6. Festive Headband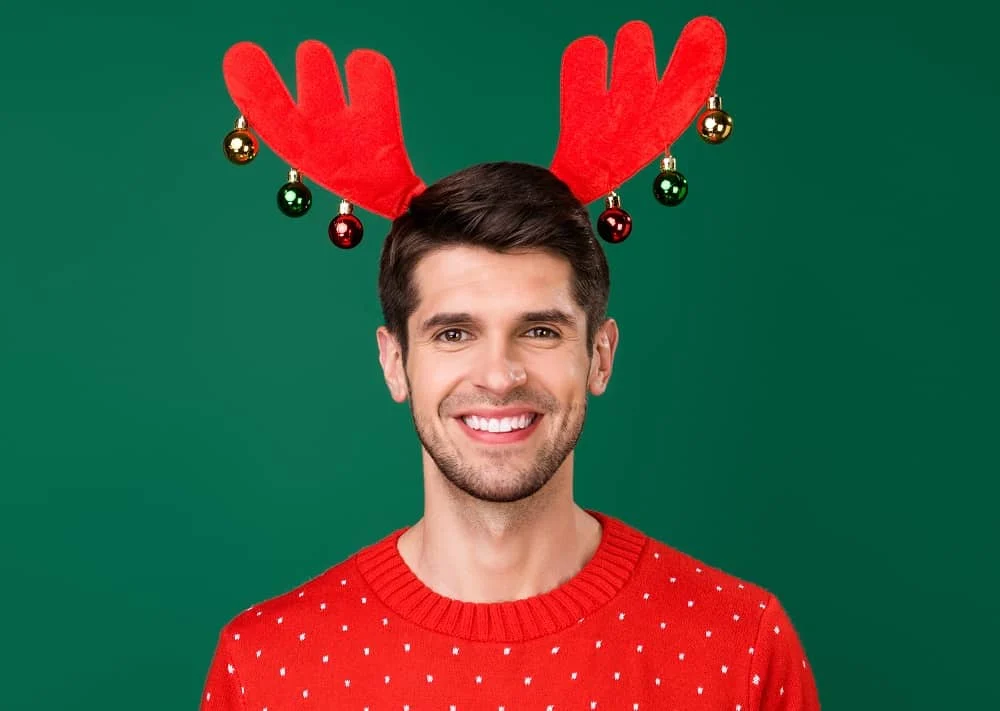 When the holidays roll around, make sure you fit in at all those parties by picking up a festive headband. Show your love of reindeer and all things Rudolph with these antlers and bells. Bonus points if you match the red antlers to a bright red holiday sweater. You can always rock it on ugly Christmas sweater day, too.
7. Fabric Headband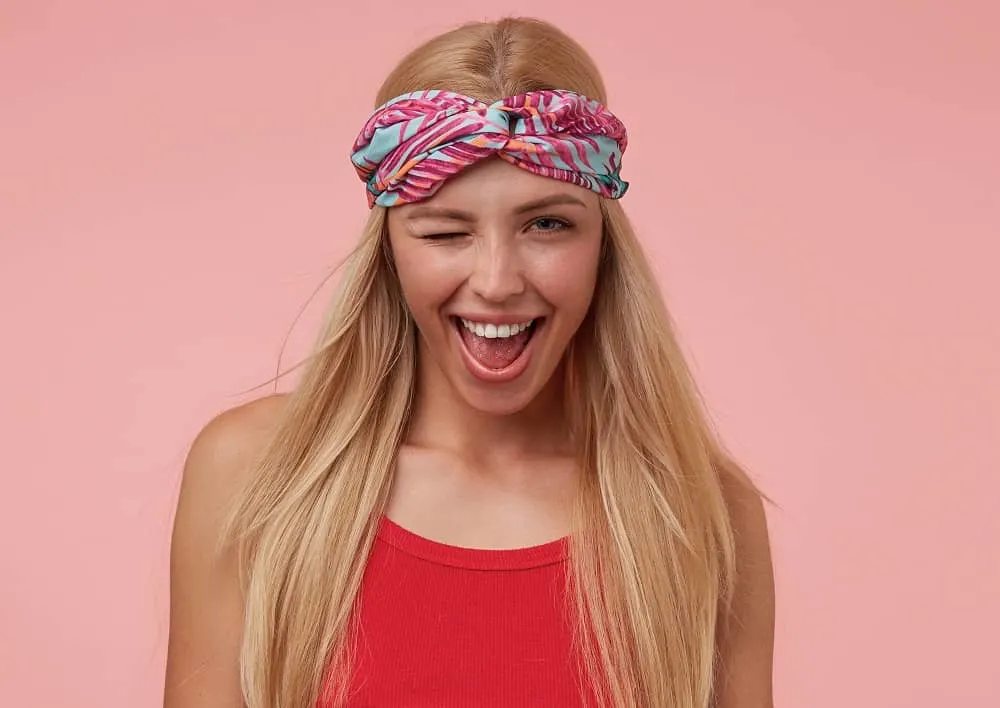 Fabric headbands are another type of 'band that is gentle on the head and hair. These often come in funky patterns and bright colors, so if you love expressing yourself through style, this headband is for you! While you can wear it directly across the head in traditional fashion, fabric headbands are typically worn closer to the forehead so they're front and center.
8. White Hachimaki
Unless you're of Japanese heritage, you shouldn't wear a hachimaki. The Japanese typically wear this headband type on special occasions, such as sporting matches and rallies. The hachimaki is a symbol of strength and courage.
9. Faux Braid Headband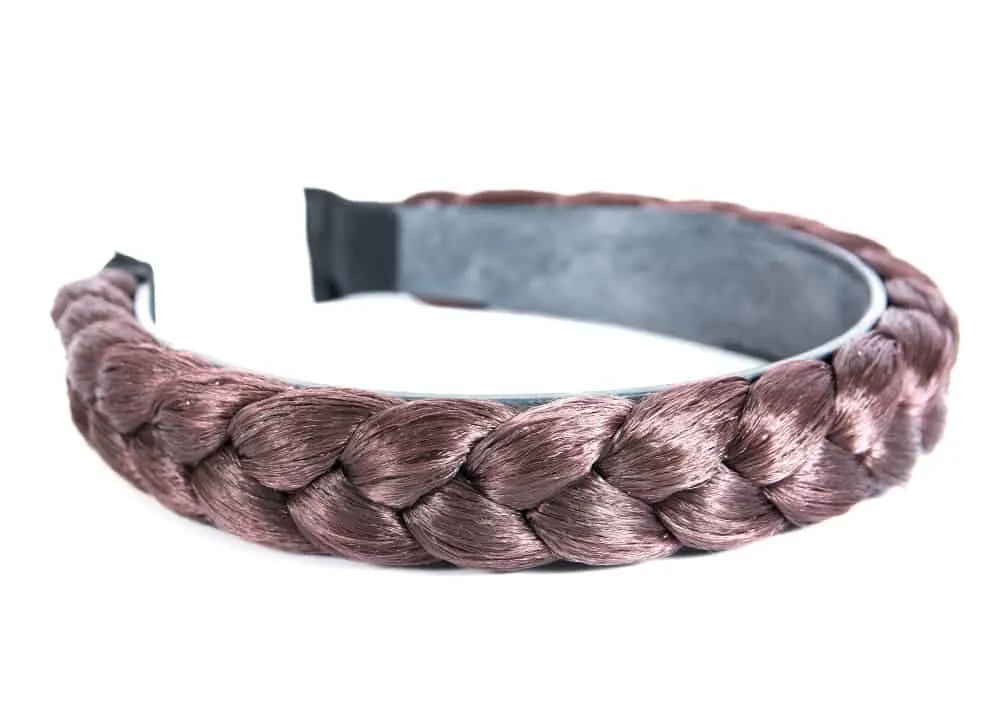 Not that coordinated when it comes to braids? Just pick up a faux braid headband! As long as the color matches your natural hair color, no one will know your braid isn't real. Be sure to "blend" the headband in with your real hair by choosing a loose hairstyle you can style with tendrils.
10. Black Hachimaki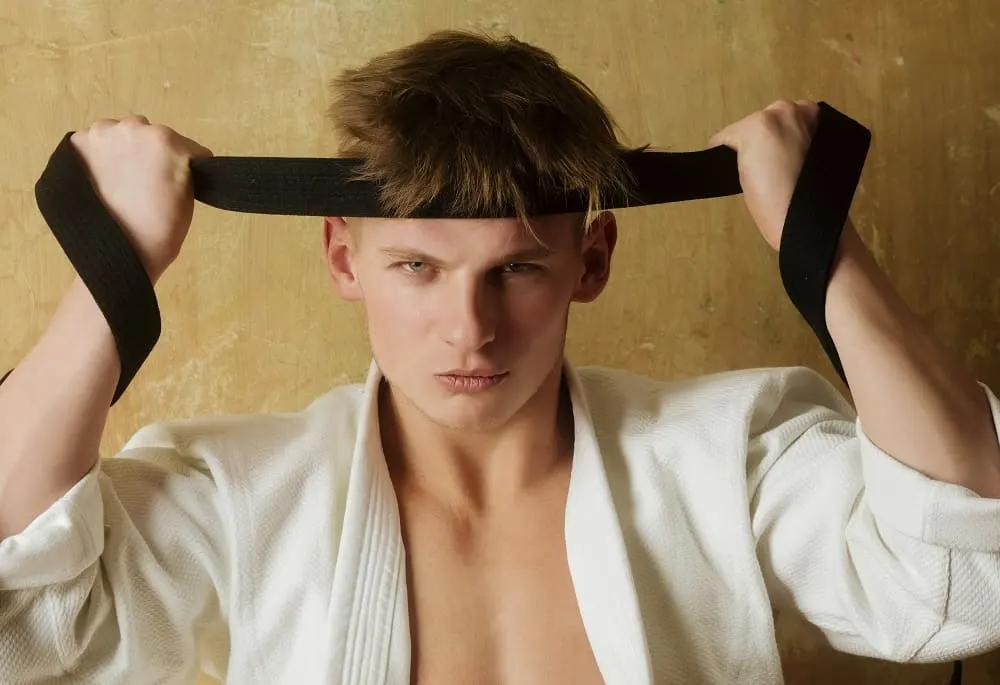 As we mentioned in number 8 above, a hachimaki shouldn't really be worn by anyone who isn't going to wear it in a respectful way. Black ones are most often seen in martial arts, unless they're being used in an homage to culture.
11. Flower Headband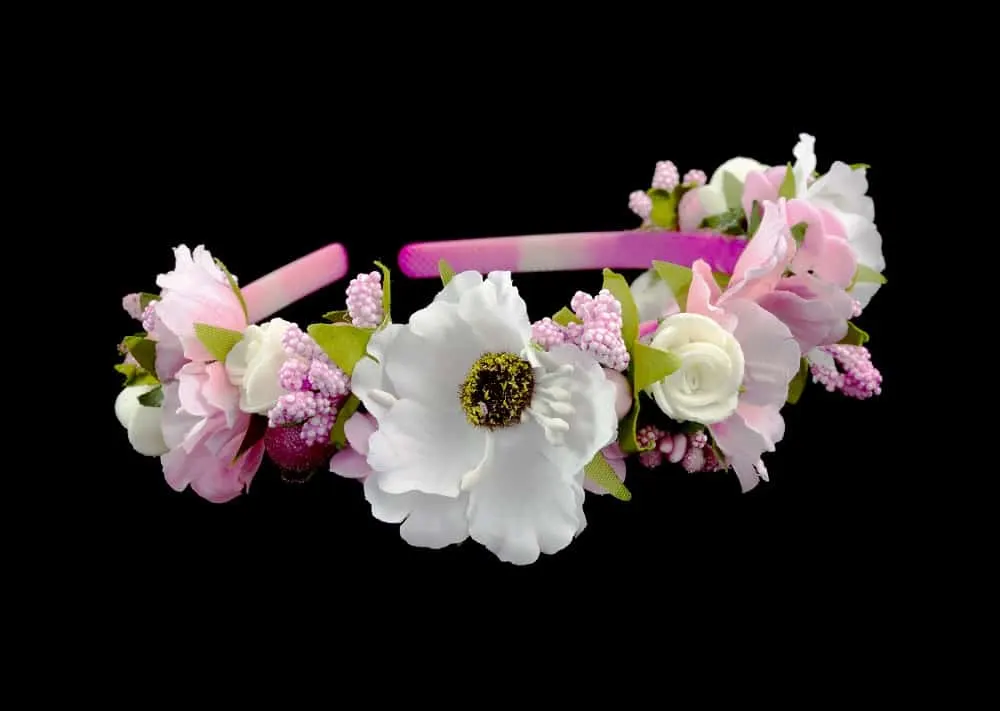 Does the flower girl or bridesmaid in your wedding need a floral hair accessory to complete her dress? Flowered types of headbands come in many colors and look great with any color or texture of hair. We love how this pink and white band matches the flowers attached.
12. Knitted Headband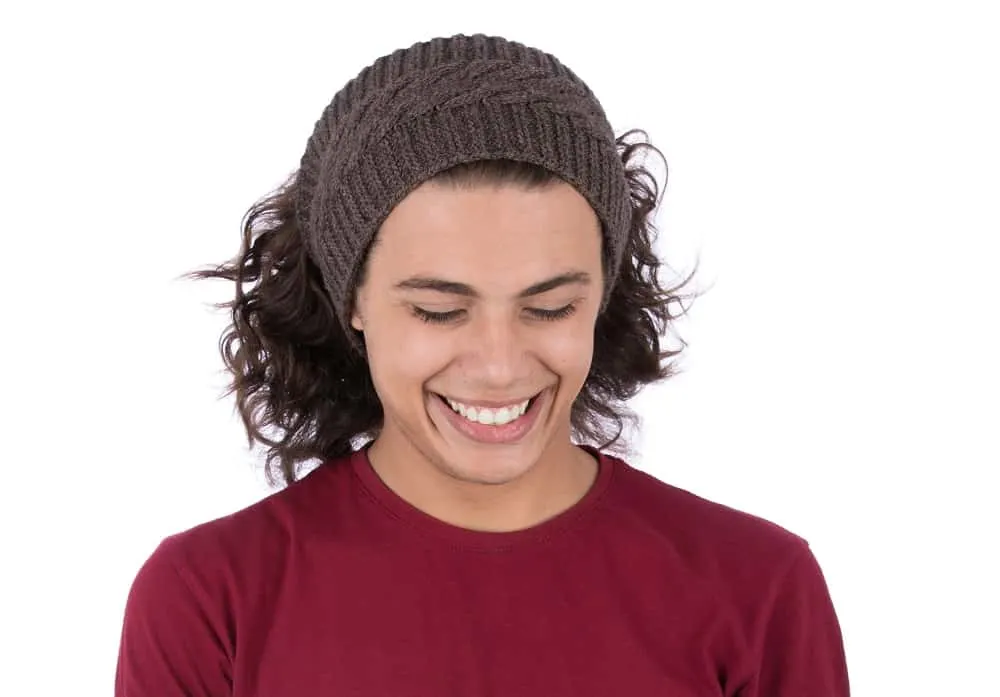 When the weather is getting cold and you want to keep your ears warm, pick up a knit headband. This headband type consists of a soft fabric that is gentle on hair and will protect your ears from those chilly temps in a warm yet fashionable way.
Related: Headbands Perfect for Curly-Haired Women
13. Gold Laurel Headband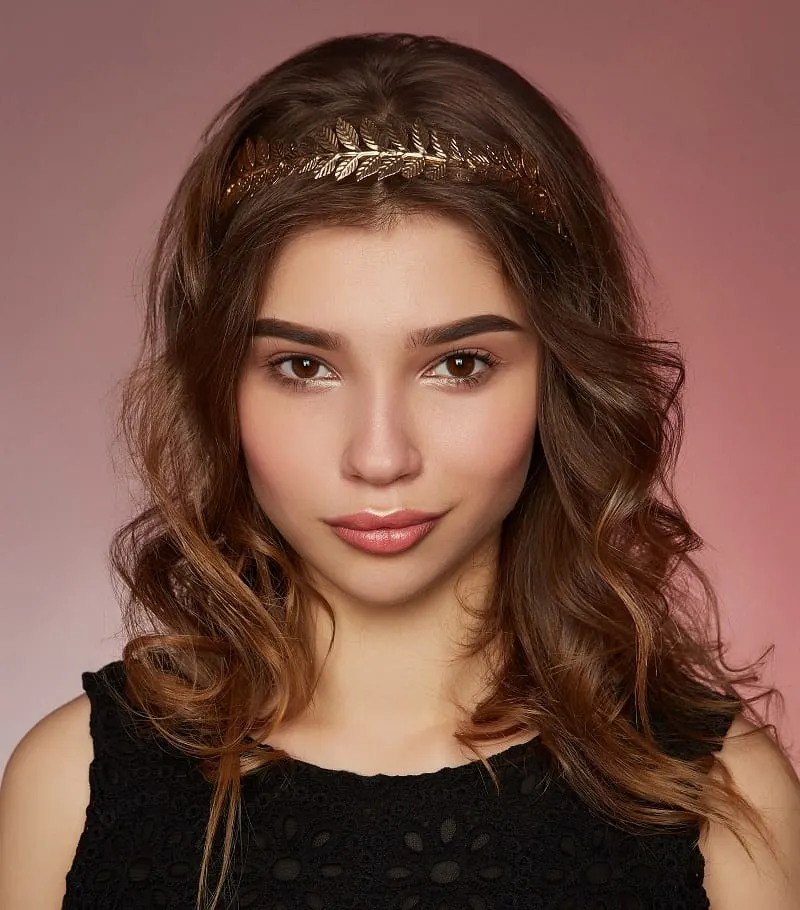 In Rome, it wasn't uncommon for men and women to be 'crowned with laurel,' meaning a headband or wreath in gold as a reward for victory. But if you want to wear one just because they make you feel regal, we won't tell. Be sure to wear it closer to the forehead, so everyone can catch a glimpse of the shimmery gold.
14. Wreath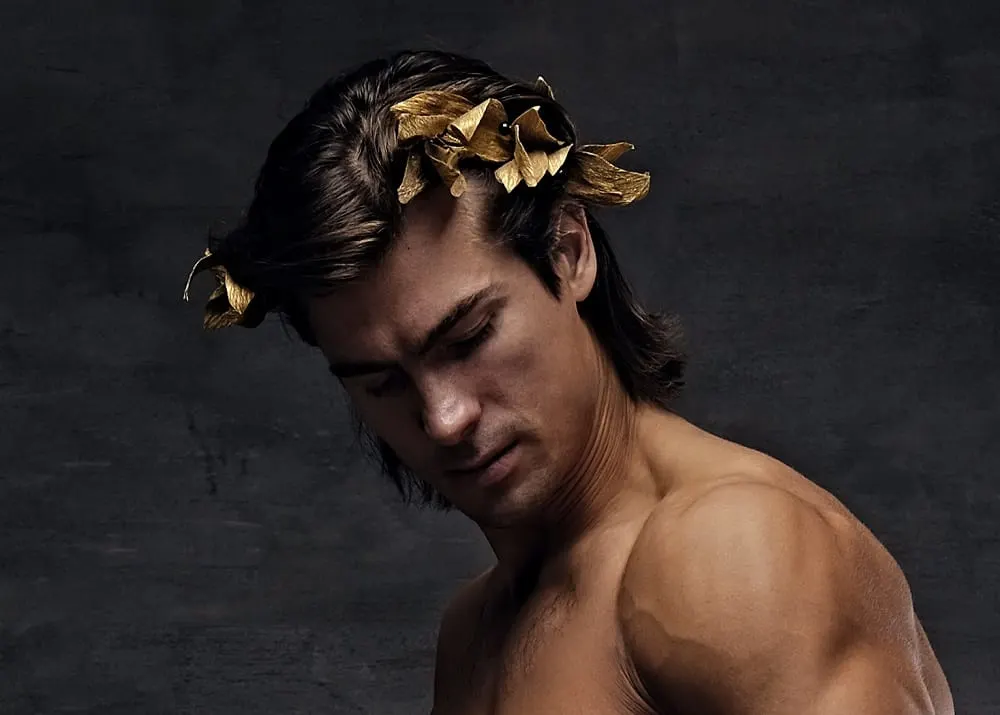 Similar to a laurel, the gold wreath is perfect for giving a historic nod to Greek or Roman men. Show off your thick hair around festive occasions by topping it with this golden goodness.
15. Plastic Headbands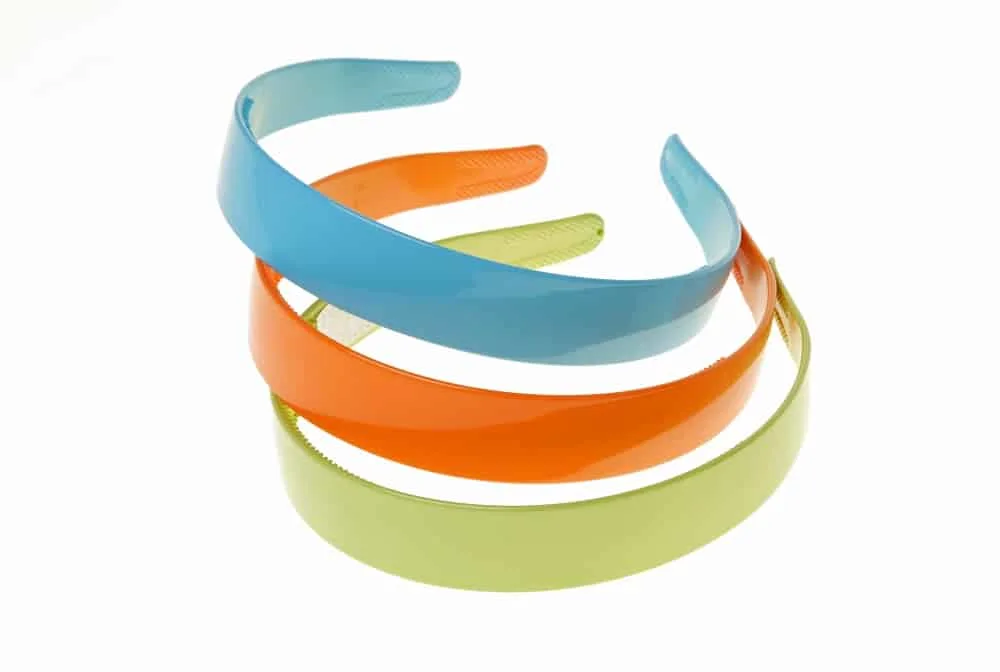 If you didn't wear the plastic types of headbands when you were 10 years old, you missed out on an important piece of your childhood! These babies are inexpensive, come in many colors, and have a built-in comb, so your hair will look kept from the moment you slide it on.
16. Pirate Headband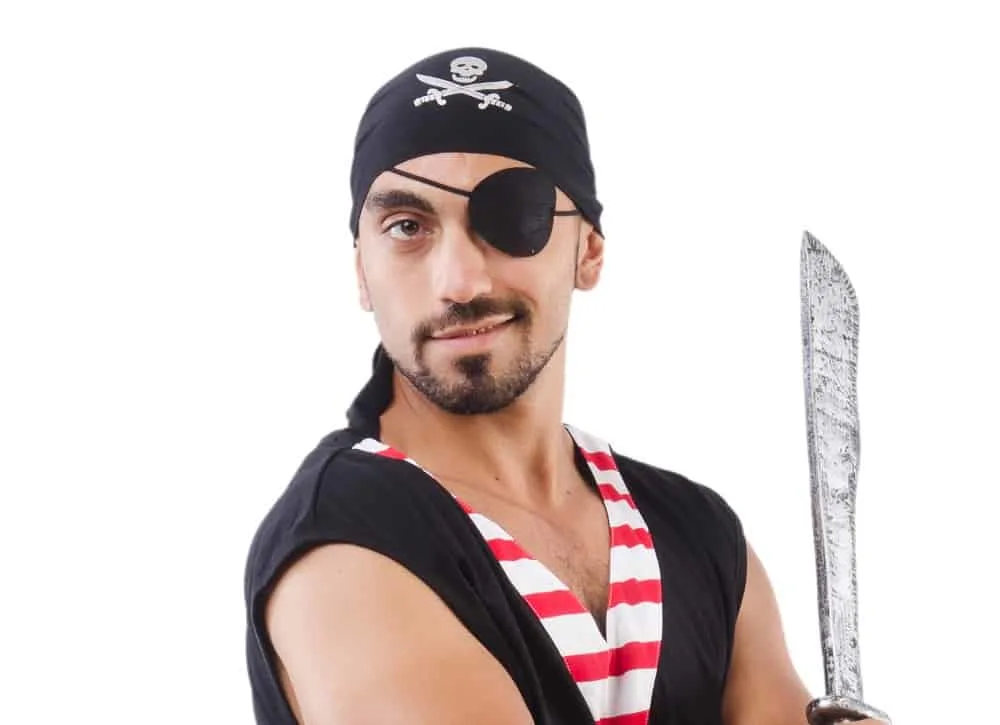 Unless your alter ego is a pirate, the only time you should be wearing a pirate bandana is when it's Halloween. Tie it on to match your swash-buckling costume and say 'argh!'
17. Polka Dot Headband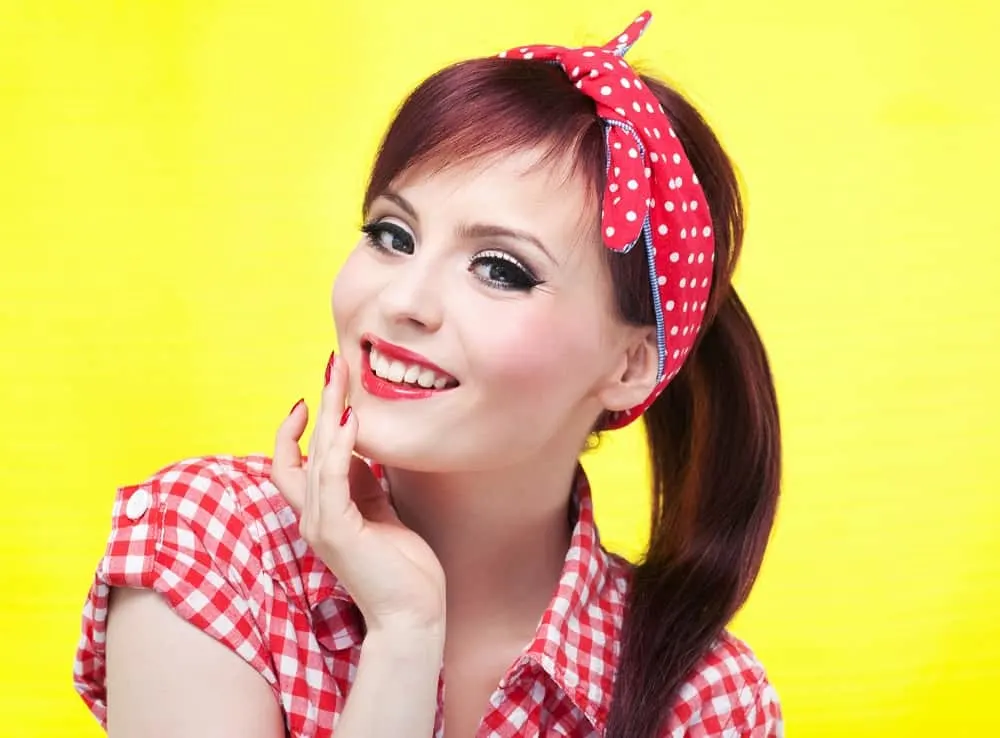 Ever feel like you grew up in the wrong decade? This polka dotted type of headband gives us a Rosie the Riveter vibe, and they'll give your outfit the sweetest old-fashioned detail it needs.
18. Ribbed Headband
A ribbed headband, otherwise known as a sweatband, is often seen on men at the gym. It'll keep those sweaty strands of hair off the forehead while simultaneously keeping you looking hot.
19. Ponytail Headband
When wintertime hits and you need to keep warm during those outdoor activities, grab a ponytail headband. The multiple color options for this type promise a stylish look while you're burning off those calories.
20. Running Headband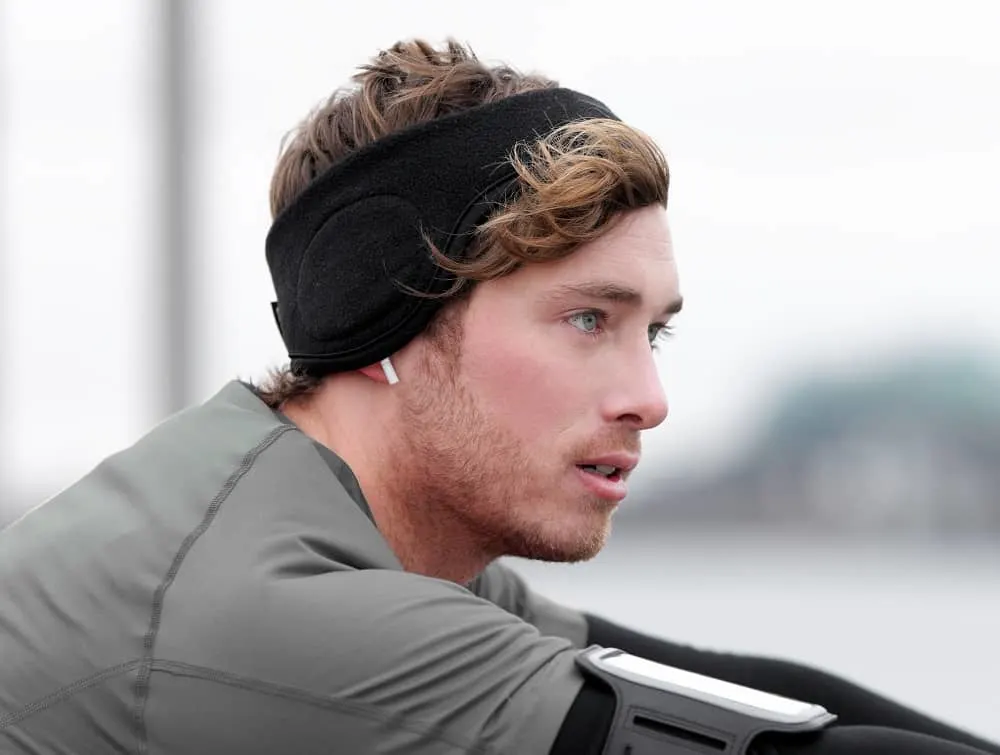 Both men and women can rock running headbands. Don't let the cold weather keep you from working up a sweat. Slide it on around the head to keep your ears warm.
21. Satin Band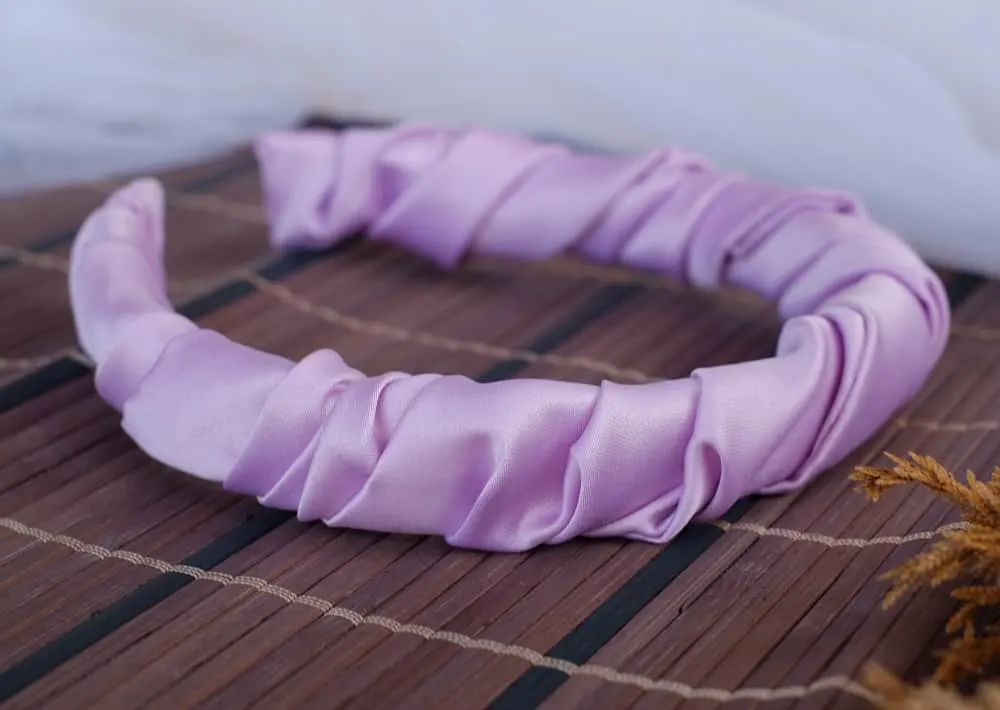 It's a well-known fact that satin is gentle on the hair, which means any hair accessory that comes in satin is a must! Pair a satin headband in a soft shade of purple with a low ponytail or long loose waves.
22. Stretchable Headband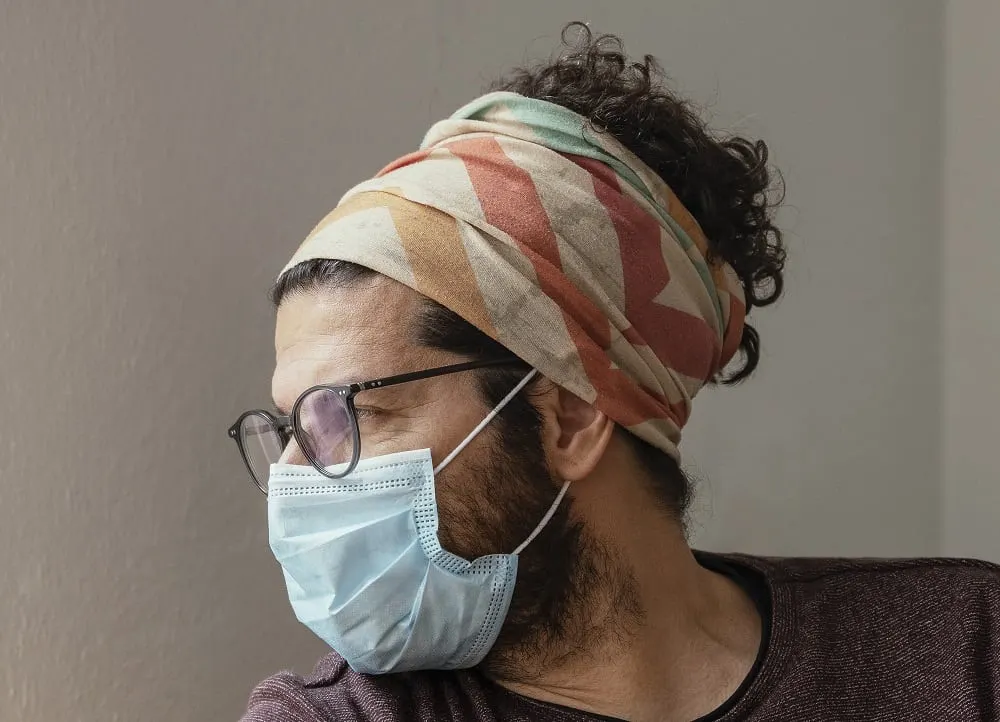 The name says it all: stretchable! If the only thing you can remember about headbands is how they hurt your head, then you need to give the stretchy type of headband a chance. These favorites are casual and won't leave you with a headache.
23. Scarf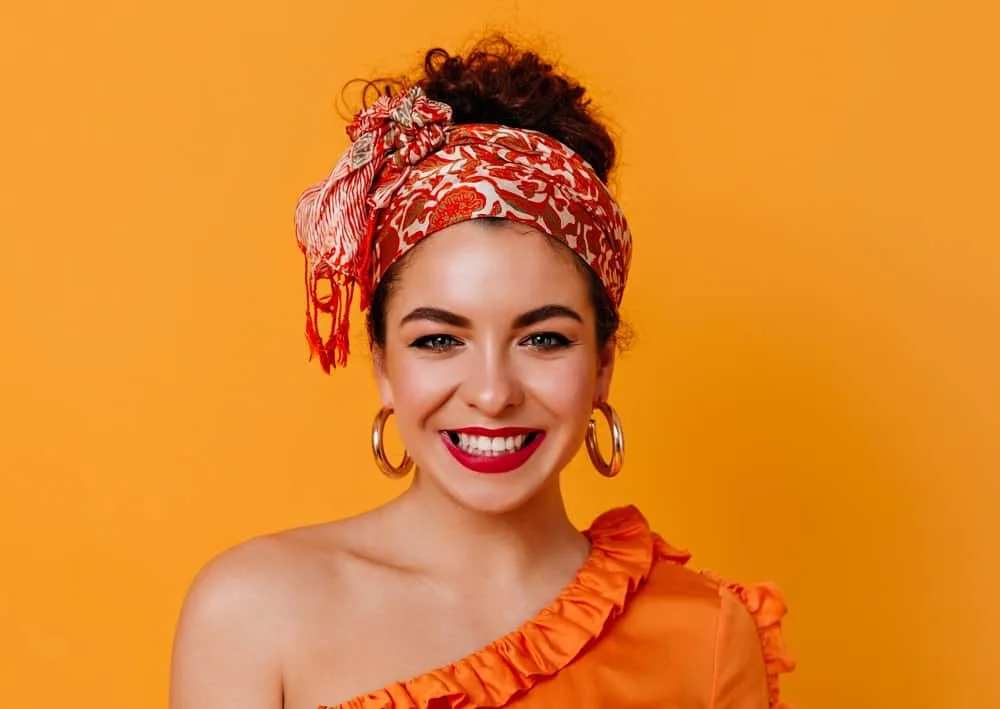 If your hairstyle goals include making a colorful statement, go with a thicker type of headband. A scarf will cover most of the head and show off your cute high ponytail or loose bun.
24. Sweatband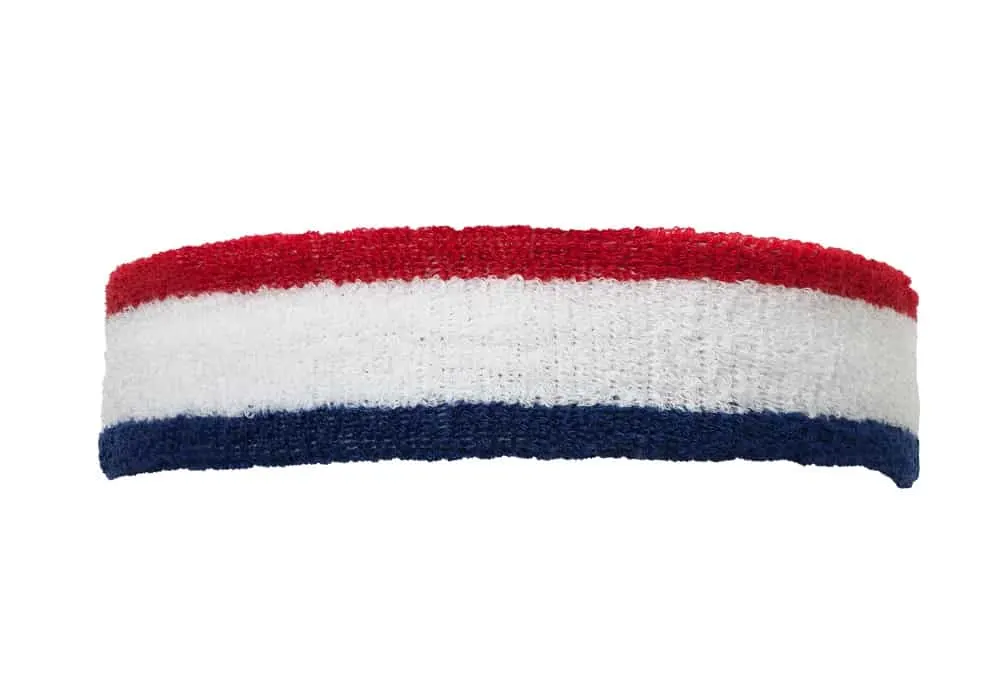 A sweat band is often used interchangeably with a ribbed headband. Because these headbands are made of cloth, it's a snug but comfortable fit, so it's no big deal if you have to wear it all day!
25. Sequin Headband
For instant sparkle and shine, opt for a sequined headband. Whether you wear a black one with your LBD or rock a light blue one light above with blue eyeshadow, you'll be a hit.
26. Tennis Headband
Are you an avid tennis player? Then a sporty type of headband should already be in your workout bag! No tennis outfit is complete without an equally crisp white tennis headband.
27. Toothed Headbands
Don't worry, headbands with teeth aren't as scary as they sound. Like plastic headbands, tooth headbands come with built-in combs, which makes them great for creating a more precise look.
28. Thin Headbands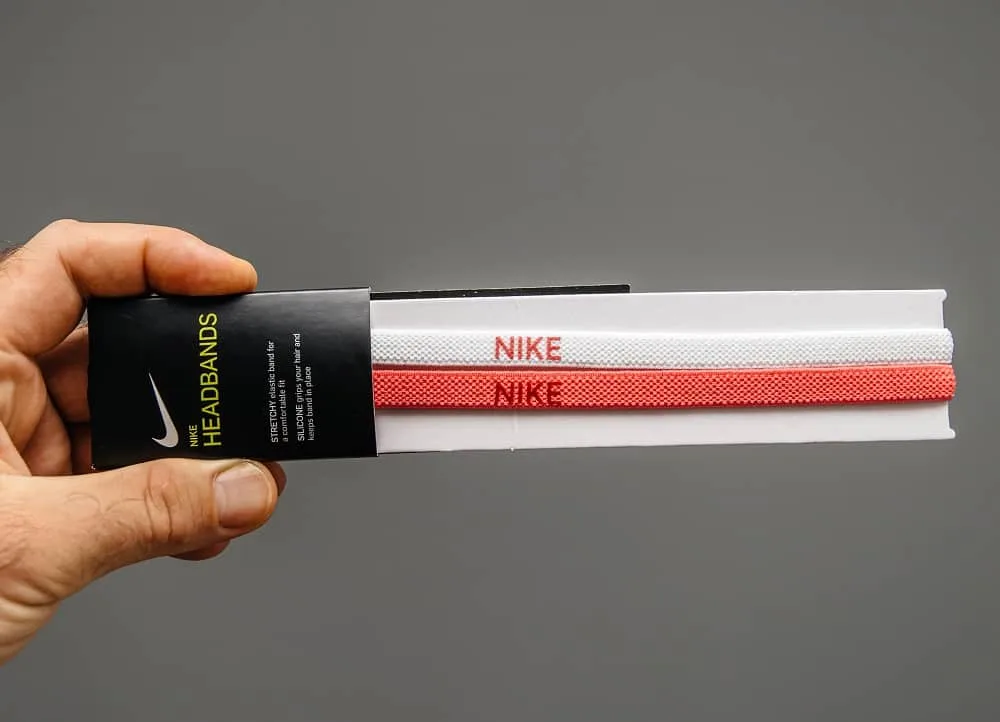 Nike's thin headbands are a popular type for both sporty men and women. A snug but comfortable fit means hair stays in place during even the most intense workouts.
29. Turban
You'll recognize a turban headband by the knot on the front. Turban headbands come in many colors and patterns, but we love them for their soft silk or satin feel and their wider style.
30. Invisible Headband
Many male celebrities, like Zac Efron and David Beckham, are sporting the invisible type of headband these days. They're slim, flexible and stretchy, and strong enough to tame even the thickest locks.
31. Velvet Headband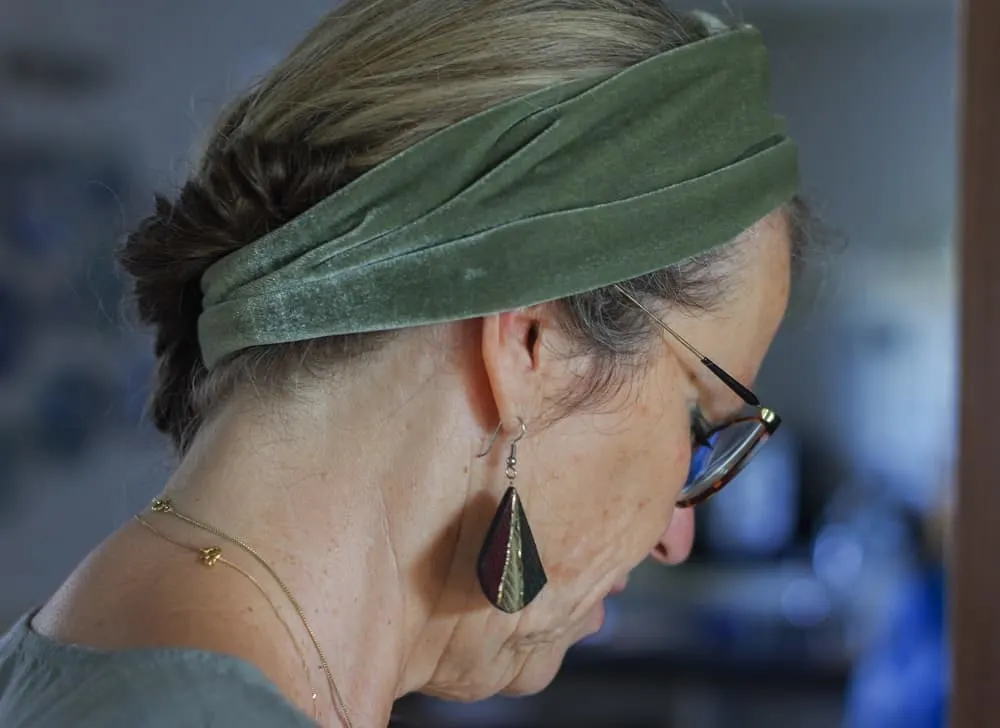 Velvet anything is never bad! The plush material gives any object a plush, luxurious feel and look. Choose a soft pink velvet headband for your Valentine's Day outfit or a sage green for the holidays.
32. Wide Band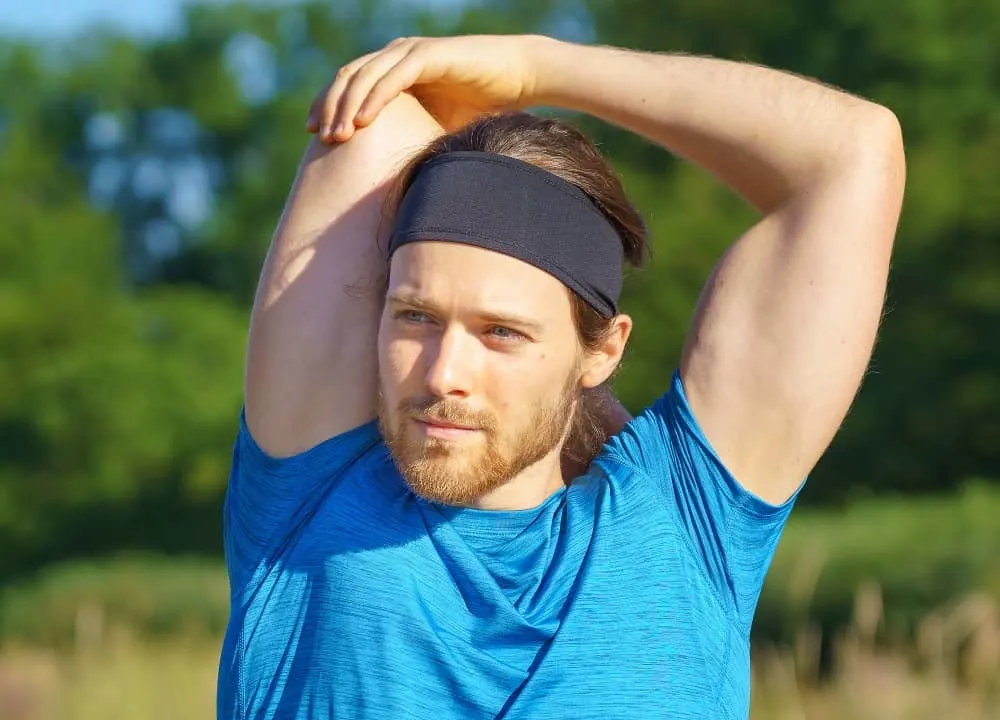 Whether you're trying to keep warm during your errands or just trying to ensure no hair takes on a life of its own, a wide headband type will get the job done. For the men, a sporty black is great for outdoor runs. Ladies, rock one in the colder months to keep warm.
33. Winter Headband
For a cozier look when you're going to be outside, choose a winter headband. A crochet or knit headband can be found in any online or local shop. You'll fall in love the minute you slide it over your long loose hair or side pony.
34. Yoga Band
From gentle to hot yoga and everything in between, sometimes there's no promising way to keep your hair out of the way. Instead of constantly brushing it back behind your ears, slide on a yoga headband.
35. Woven Headband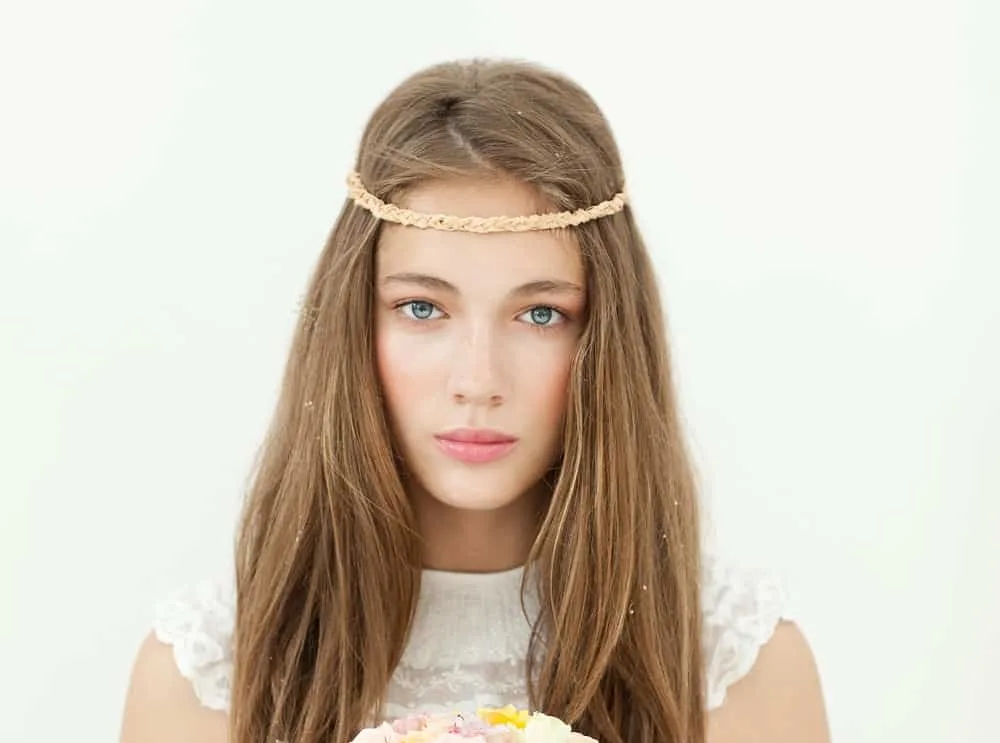 Whether it's a hippie or hipster style you're aiming for, a woven type of headband is a no-brainer. A neutral color looks great with any color hair. To get a true flower-child look, pair the headband with a few braids.
How do you choose from such a great list of headband types? The good thing is there's no rule that says you have to choose only one. So experiment! Pick up a few different ones while you're out shopping, then play with the various looks you can create.