When was the last time you wore a headband? Perhaps during the old school days when you tossed it on the head carelessly and went out. Well, this humble hair accessory is back this year and looks even better than before!
Thanks to the many celebrities who have brought back this classic headband style that looks effortlessly chic whether paired with straight hair, curls, pixie cuts, braids, or updos.
Need proof? Then keep scrolling as we have brought you the trendiest headband hairstyles to try in 2023 without looking like a 10-year-old girl.
1. Straight Locks with Pearly Headband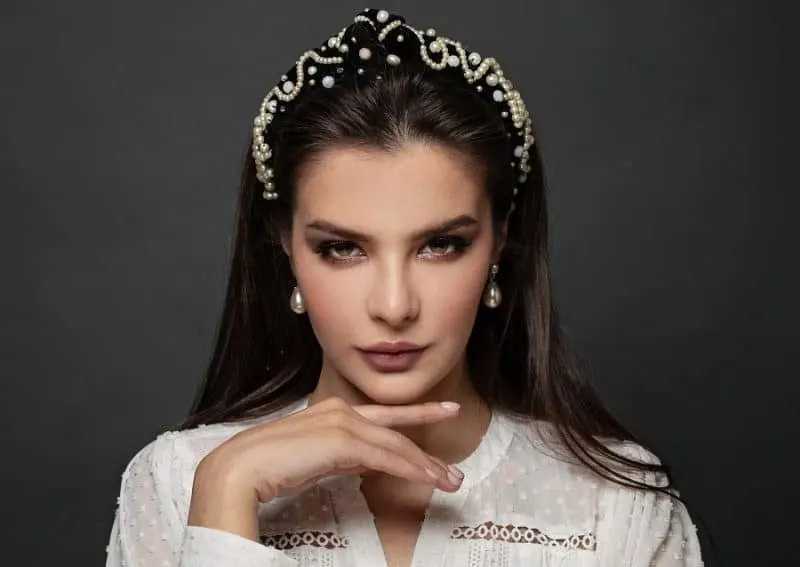 If you want to look regal, then adding pearls to your look will do just that. Keep your hair long and straight extending down your back. The accessory keeps it pushed behind your ears with a black headpiece covered in some delightful pearls.
2. Pixie Cut with Flower Crown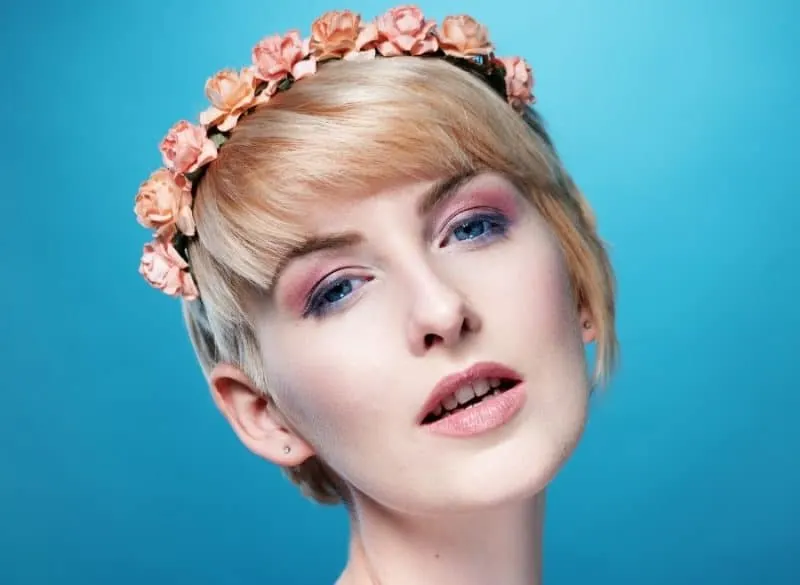 Flower crowns were very popular in the early 2010s. They still make for a very sweet look nowadays. This flower headband pair well with sweet pixie cuts like this. Pastel roses go well with blonde styles, and it's the perfect look for spring.
3. Studded Black Band with Bob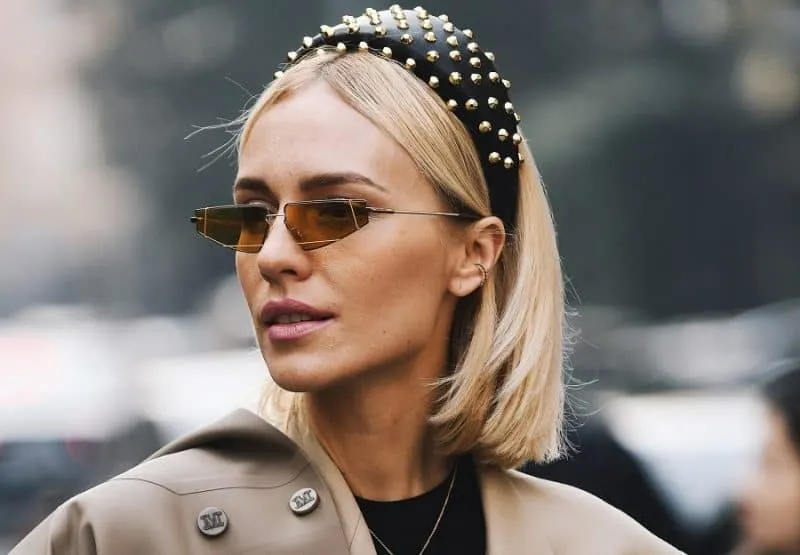 Short hair pairs very well with chunky bands. This one is thick, black, and covered in little gold studs. It creates a very edgy-chic look that can be worn every day.
Pair it with a blonde bob parted in the middle. This haircut can look plain without accessories, but adding the headpiece makes it a very dynamic and fun look.
4. 70s Retro Hairstyle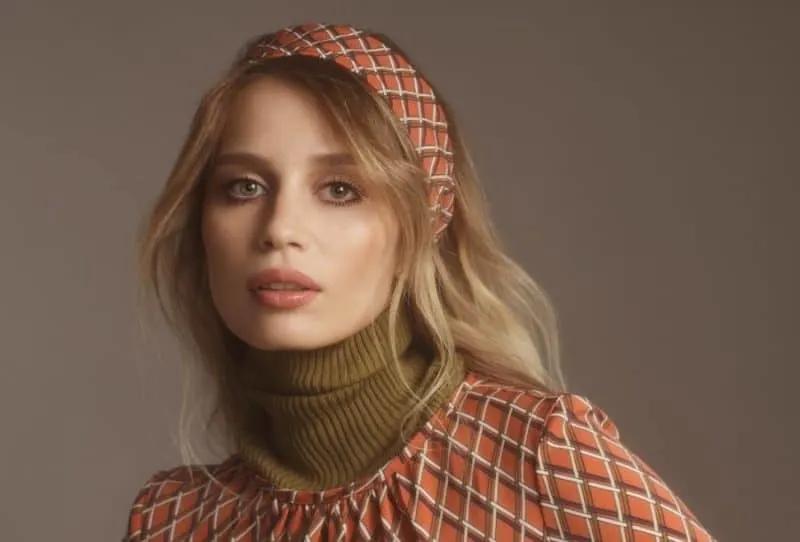 It's extremely fun to match your headband to your outfit. It's also amazing to explore retro styles like this 70s-inspired one.
The light shade of this tartan band goes well with these wavy blonde tresses. The accessory pushes most of the locks back. Some light sections frame the face.
5. Vivid Red Hair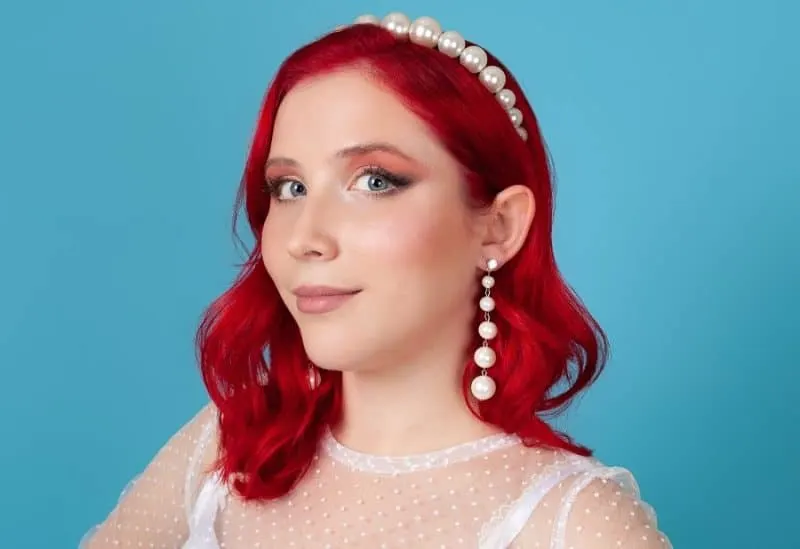 Vibrant red like this always stands out. A white pear headband popping against it makes it even more alluring. This would be a great wedding hairstyle for someone accessorizing with pearls.
The hair accessory matches a string of jewels hanging from each ear.
6. Curly Wedding Updo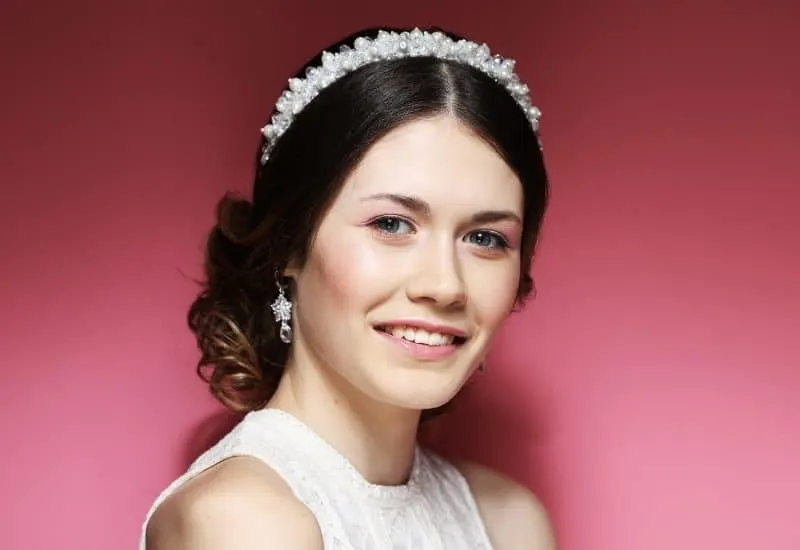 A lace band across the center of your head will make you look extraordinarily regal. Pairing it with an updo like this aids in that aesthetic.
It would make a wonderful headband hairstyle for your wedding. The center parting adds an air of elegance and innocence that will make you look utterly beautiful.
7. Colorful Straight Hair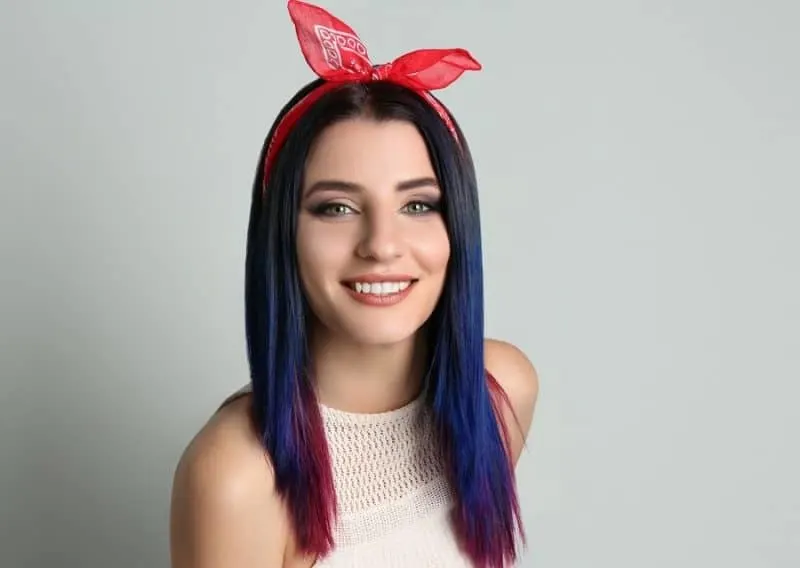 Are you looking for a style to help you show off your personality? This is a slightly choppy layered, straight hairstyle that has two unique tones to help you stand out. There's also some black in the hair.
All three tones go very well with the red accessory around the head.
8. Vintage Bob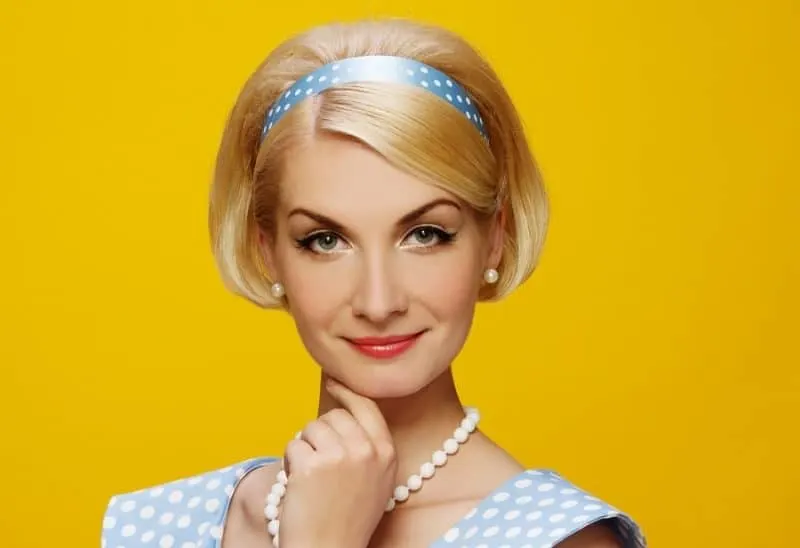 Headbands are very popular in vintage hairstyles that many fine ladies wore several decades ago. This band separates the sleek side bangs from the voluminous bob here.
The bob is perfectly sleek on top and the hair is curled in under the ears. It's the perfect style to wear to recapture the past.
9. Thick Curls with Bow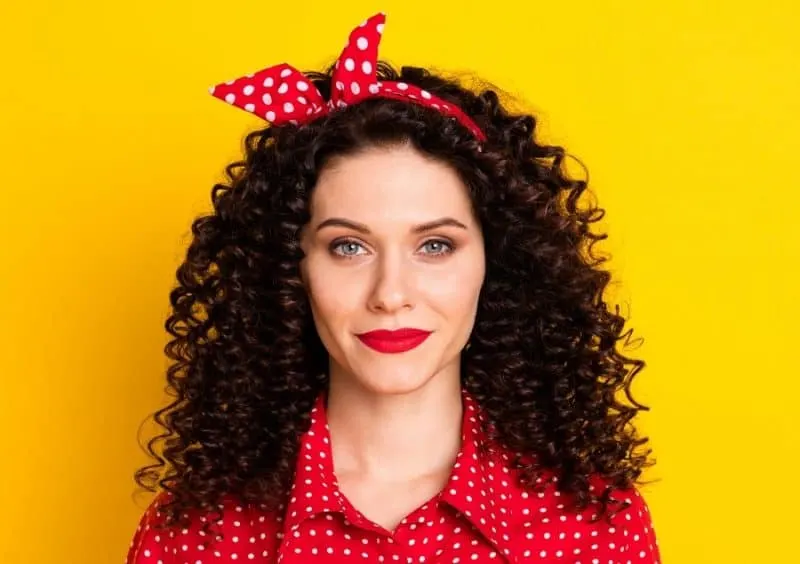 It can be great fun to style curly hair, but it has a habit of getting in your face. Keeping it held back with a hairpiece helps keep the sides of the hair back. A nice little bow stands up to help the hairband remain visible among these curls.
10. Curly Blonde With Short Hair
These perfectly teased curls are begging for an accessory to be worn on the crown of the head! Add a band with flowers to emphasize an ethereal look on short hair.
11. Long Hairstyle with Headband
This pearl-studded style is right on trend, as is the thick velvet band and knot on top. Choose a wider band if your hair is long. We love the way this one compliments soft curls.
12. Cozy Knit Headband
Let your accessory serve two purposes: giving you warmth plus style! Try a cozy knit style in your most complimentary color. Wear your hair down and simple underneath.
13. Headband with Bangs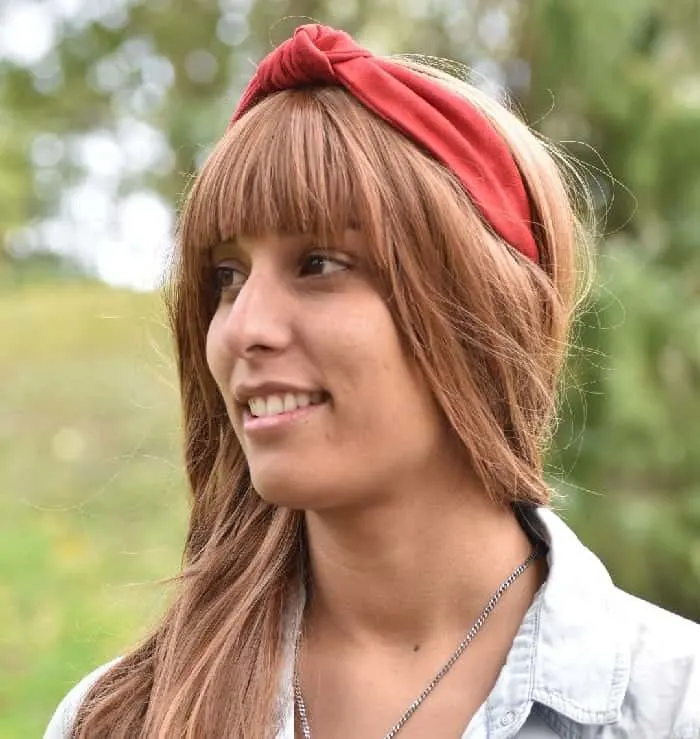 Bangs help frame beautiful eyes while headbands frame your face in general. Whether your fringe is straight or long, add a trendy knotted style to the crown of your head.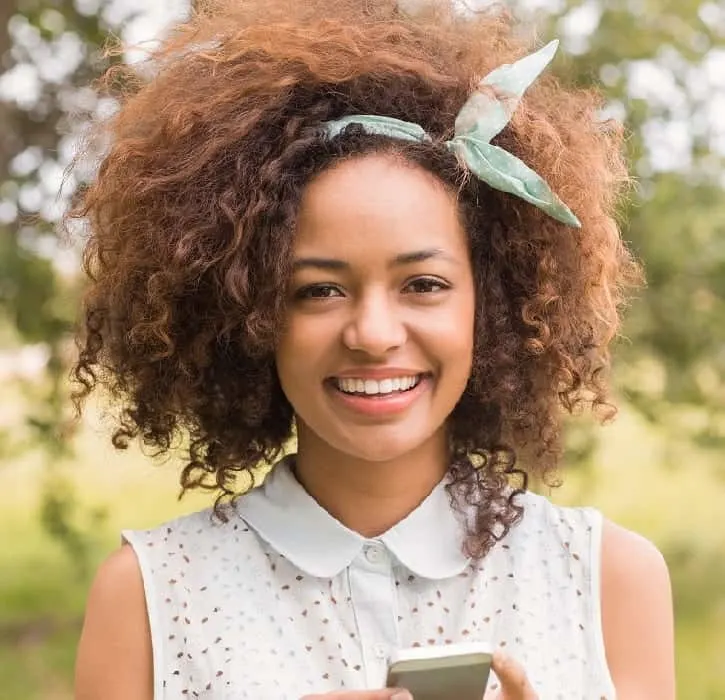 Curly styles can't help but look cute with this season's hottest trend. Short, curly hair with a round shape looks best with slimmer styles while longer curly locks can handle a little more variety.
15. Headband Hairstyle for Play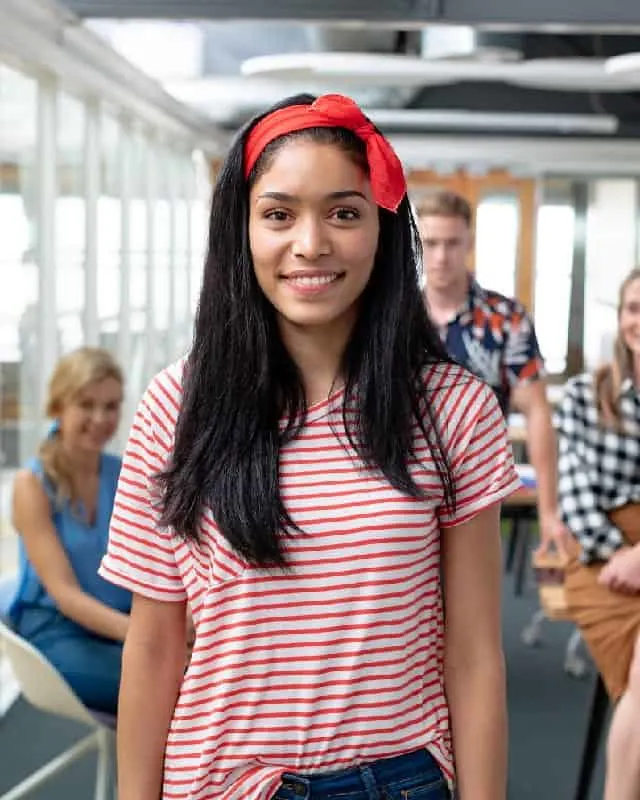 A bow tie style is sweet but probably not for the workplace. Match your favorite scarf tie to your outfit as the perfect causal accessory. We also love the style because it stretches out one more day in between shampoos.
16. Chainlink Headband
For a more glam approach, a gold metal or chainlink style has the right edge. This style works best at the crown of the head. When choosing a hard material, take care that it's not too tight to avoid tension headaches.
17. Headband Hairstyle with Braids
Long, thick braids are popular to wear with knotted velvet styles. The look is all over Instagram these days as well. Leave loose a piece of hair on each side of your face for a laidback, framing effect.
18. 20s Headband Style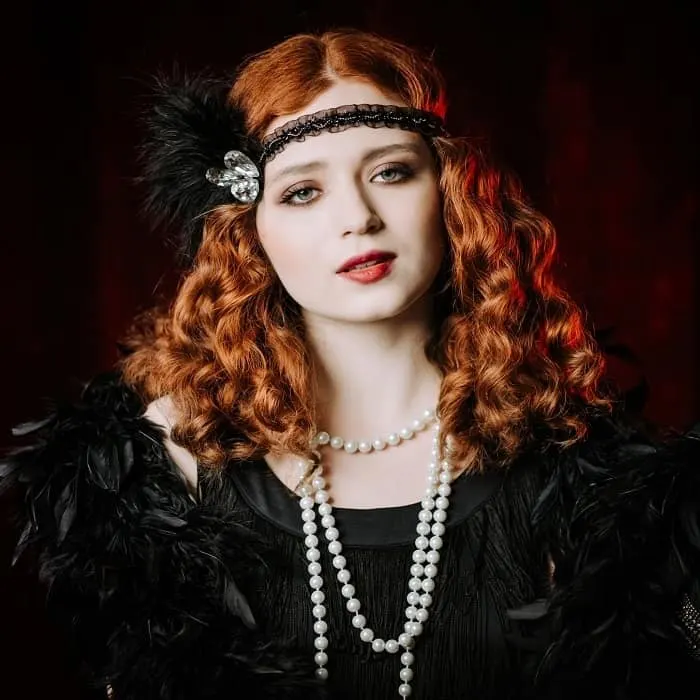 Evoke the roaring '20's and wear a beautiful strip of lace or beads across the center of your forehead. It's a specific, retro look, but a timeless one at that. Attach a feather clip to your temple and really go for it.
19. Wedding Hairstyle with Headband
The look is certainly different for wedding styles, but still you can play with variety. Headbands for the special day are usually delicate and beaded. For a romantic vibe, wear hair down with soft curls.
20. Thick Headband Hairstyle
It's true, thicker styles do a little more work, and they are what constitutes the trend these days. Tie back hair both curly or straight with your favorite wider color or pattern.
21. Headband Hairstyle for Nurses
Nurses know that headbands are functional, first and foremost. By covering the entirety of the front of the head, this style aims to secure and protect, but still can be done with style.
22. Afro Hairstyle with Headband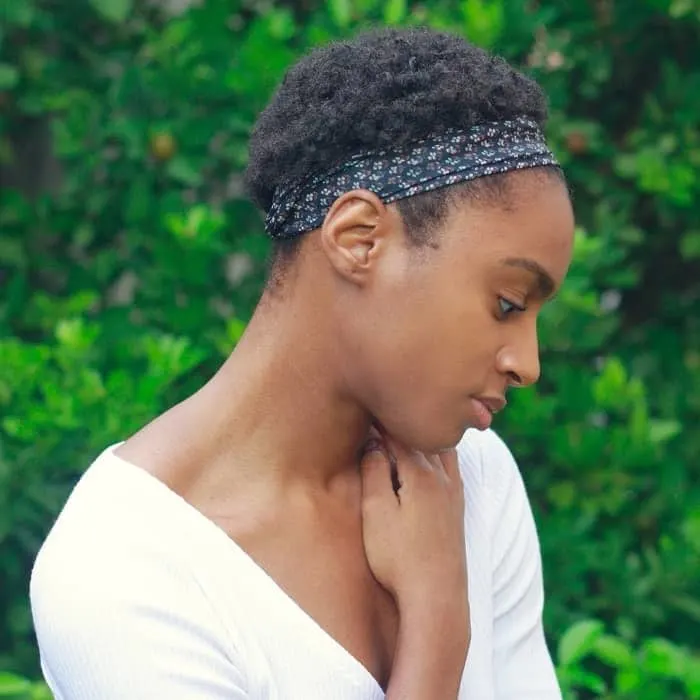 We love the contrast of naturally curly texture against a pretty headband or scarf. If your hair is pixie-short, sit it close to the forehead. If your Afro is longer, you can take it back farther, and even include long ties at the nape of the neck.
23. Flower Headband Hairstyle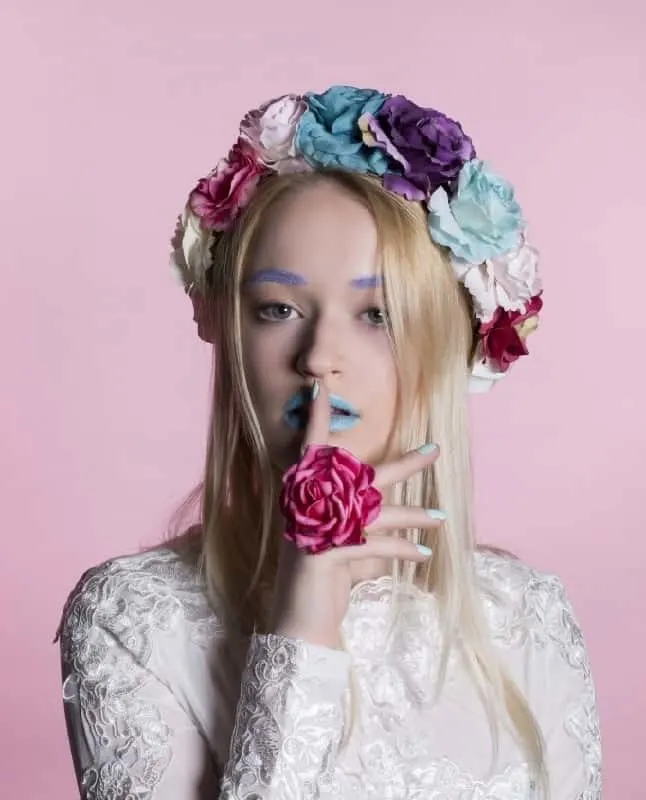 Big and beautiful floral crowns have been popular for a while now, but no longer are they meant for just weddings or festivals. Tilt your favorite wreath an inch or two off of the forehead for the perfect placement.
24. Headband Hairstyle for Little Girl
It goes without saying, little girls look absolutely precious in a bow style. It's easy to go too big when it comes to bows for our kiddos, so if you want a sweeter vibe, stick to a one that is no wider than the forehead.
25. Updo with Headband
This look leans towards sporty, outdoorsy, and maybe even a little hippie! An up-do is casual, yet draws extra attention a headband, so choose your favorite look wisely.
26. Bow Headband Hairstyle
If your personal style leans toward the feminine, tie your headscarf into a perky bow. It will pairs well with soft curls and look best when focused to one side of the head, rather than in the middle.
27. Bun with Headband
Compliment the neatness of a low bun hairstyle, like a chignon, with a muted floral band. A style is like this one is practical, simple, and always demure. If you desire a loose, flowy look, try bolder colors and leave down a few wispy pieces.
28. Bob with Handkerchief Headband
Loose, wavy bobs look amazing with soft, silky kerchief styles. To keep the whole look flowing, secure your favorite handkerchief under the head, yet slightly off to one side.
29. Hippie Hairstyle with Headband
Hair accessories are very common with hippie hairstyles like these gorgeous blonde dreadlocks. Secure a bulky hairstyle while adding a touch of personality along the way.
30. Pixie with Headband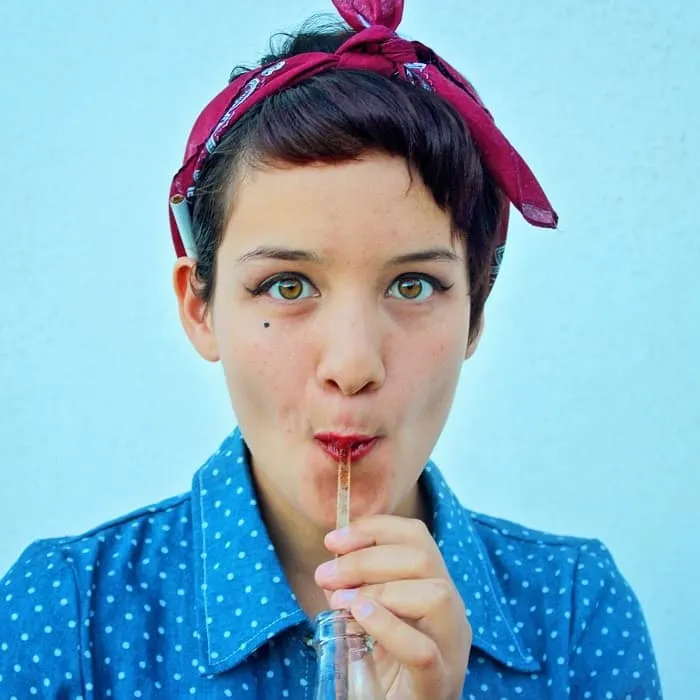 Take your pixie bob from cute to quirky by adding your favorite kerchief detail. Short and angled side bangs draw the eye perfectly off balance, so add the knot to the same side.
With so much variation within just one accessory, it's easy to see how the trend took off. Wear the ever-popular large, knotted or pearl-studded band, or try a floral scarf around your hair. No matter how you wear your headband, the look aims to please.