Do you know how to get beach waves with a straightener? Are you currently in a state of disbelief? The title isn't a misnomer. The idea of creating waves or curls with a flat iron seems unbelievable. After all, it's called a straightener for a reason, right? The truth is that you can wave your hair using any kind of heat styling tool. Don't buy it? That's all right. I have proof.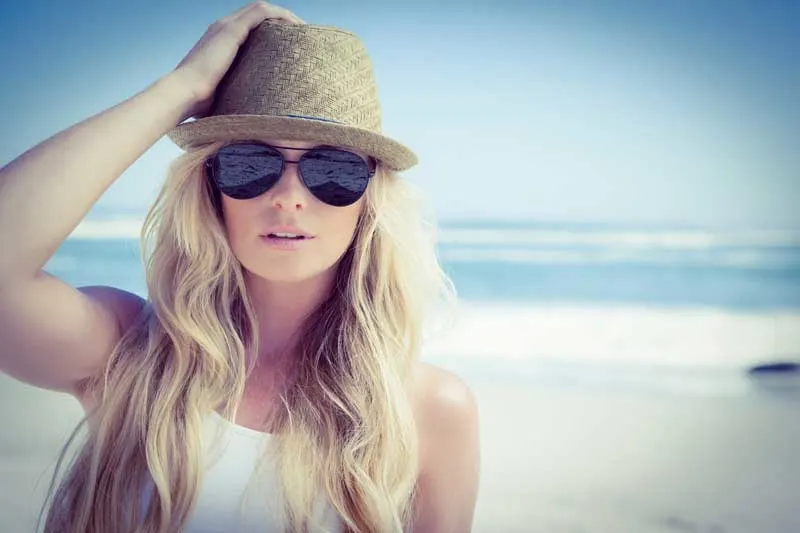 How to Prep Your Hair for Beach Waves with Straightener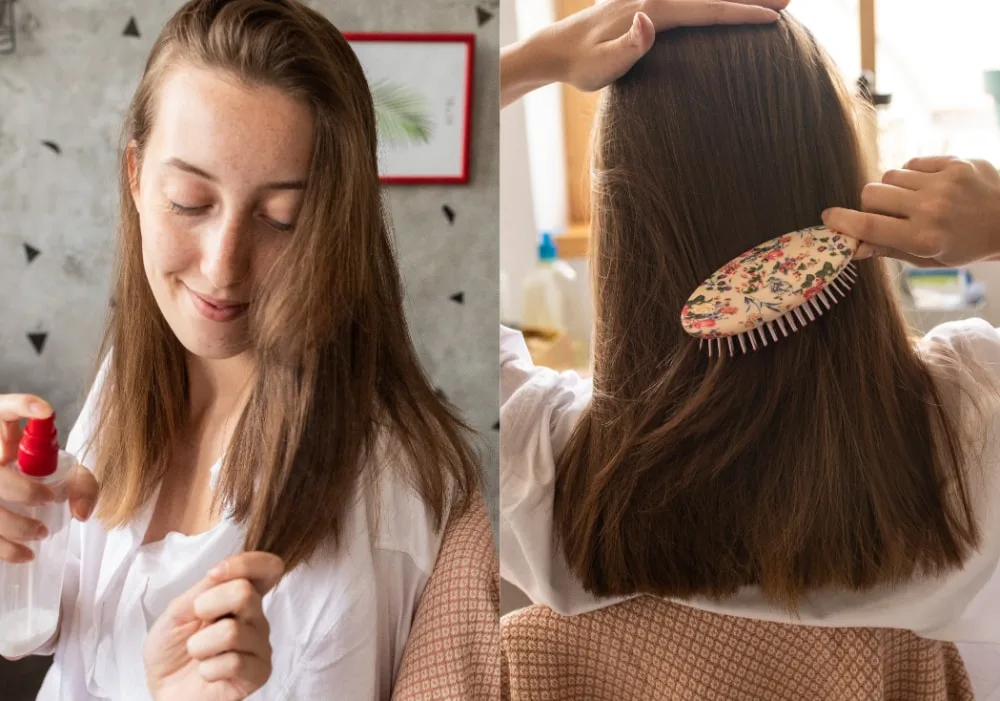 There are a few steps you should take to prep your hair if you want to use a straightener to style beach waves. The most crucial step is to let your hair completely air dry, then spray a heat protectant on your locks.
The heat protectant creates a barrier to protect your hair as much as possible when using hot tools. Using heat on your hair can be damaging, so do not skip this step! You should also consider using hair oil to keep it hydrated throughout the styling process.
The next step is to brush your hair and get any tangles out. Moving your hair through the straightener will be difficult if you have knots.
Lastly, wash your hair with shampoo and conditioner the day before or the day of styling. You want to be sure your hairstyle holds since it is best to use heat on your hair only once per week. Consider applying a hair mask throughout your washing routine for extra hydration and care.
How to Get Beach Waves with Flat Iron or Straightener?
There are several ways to achieve beach waves with a straightener. First and foremost, you have to start out with perfectly dry hair. Never apply a curling iron or a straightener to wet or damp hair because you'll just scorch it. It doesn't hurt to add some texturizing spray beforehand, either. For pliable style, you might even want to use a tiny bit of flexible pomade or wax while your hair is still dry, then turn on your hairdryer. Which technique fits your 'do?
#1: The Basics
First things first. HeyKayli has an excellent how-to tutorial detailing exactly how to get beach waves with a straightener. Consider this the basic method, the one you can turn to if you only have a little time or if none of the other methods appeal to you. It's straight-forward and, once you've mastered it, you'll have waves in five minutes flat.
#2: Mid-Length Waves
Looking to add texture to shoulder-length hair? You don't have to worry about tight, kinky curls or waves created by a curling iron or braids. As long as you're careful, your flat iron will do the job beautifully. Creating waves in semi-short hair will give your coiffure edge and on-trend appeal.
#3: Twisted Waves
Twisting sections of hair as tightly as possible, then running your hot straightener along each twist until it's dry creates stunning, spiraled waves that appear professionally done. While this style is perfect for formal or fun events, such as dances or office parties, it's fast enough to complete on the daily.
Medium Curly Haircuts & Hairstyles: Our Top Picks
#4: The Braid Trick
Once you figure out how to create beach wavy hair with a straightener, then you're ready to learn the braid trick. Angela Lanter's tutorial shows you how to get waves with the twisting technique, but she also shows you how to braid small sections of your hair, then run your flat iron back and forth over them. The method results in tight, wild waves with epic amounts of volume.
#5: Short Style
Give your short hair texture and volume for days with the help of your straightener. Even a short bob can benefit from this technique. Forget about your curling iron. Once you try this method, you'll throw it out for good.
#6: Long Beach Waves
If you have long hair, using some of the other techniques like braiding or twisting might take too long. With long hair, the best approach is to master the basic technique of using the straightener in a twisting and curling motion.
#7: S-Waves with Straightener
S-Waves are another style that works well with long hair and a straightener. The fundamental movement of this style is that you shape your hair in an S-shape, then press the hair in the flat iron and glide it through until it is hot and holds its "s-like" shape.
The S-Wave style is not a technique recommended for shorter hair since the curl appears after several s-shape presses.
Getting beach waves with a straightener is effortless once you learn how to curl your hair with a flat iron. Of course, you don't even need to go that far if you braid or twist your hair first. Do you use your straightener to add curls?