There are so many different gorgeous hairstyles that it can be difficult to choose just one perfect style. Many women like to change their hairstyles regularly because they love to try out new looks.
Women with straight hair often desire curls, whereas women with really curly hair might want to try waves for a change. We will explain the best way to make curly hair wavy using a few simple techniques.
How to Tell if Your Hair Is Wavy or Curly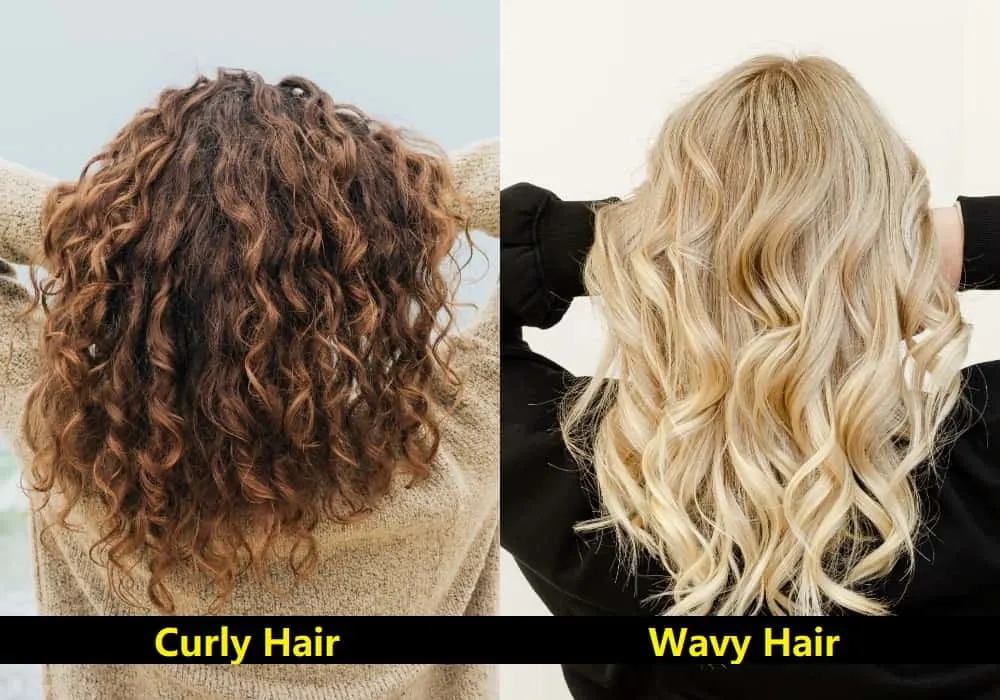 Curly hair is curly from root to tip, but wavy hair probably only has waves somewhere in the mid-length of the hair and sometimes all over. In wavy hair, the curls look like bends or resemble the letter "S" instead of spirals.
Wavy hair is considered Type 2, and curly hair is Type 3, so there is a difference in the structure of the hair and hair follicles for both.
The Best Techniques to Make Curly Hair Wavy
There are a few different strategies that can be used to make curls into waves. The strategy that you use will really depend on your hair type and the needs that you have.
We have collected some of the best techniques around for you to think about.
1. Brush-through Techniques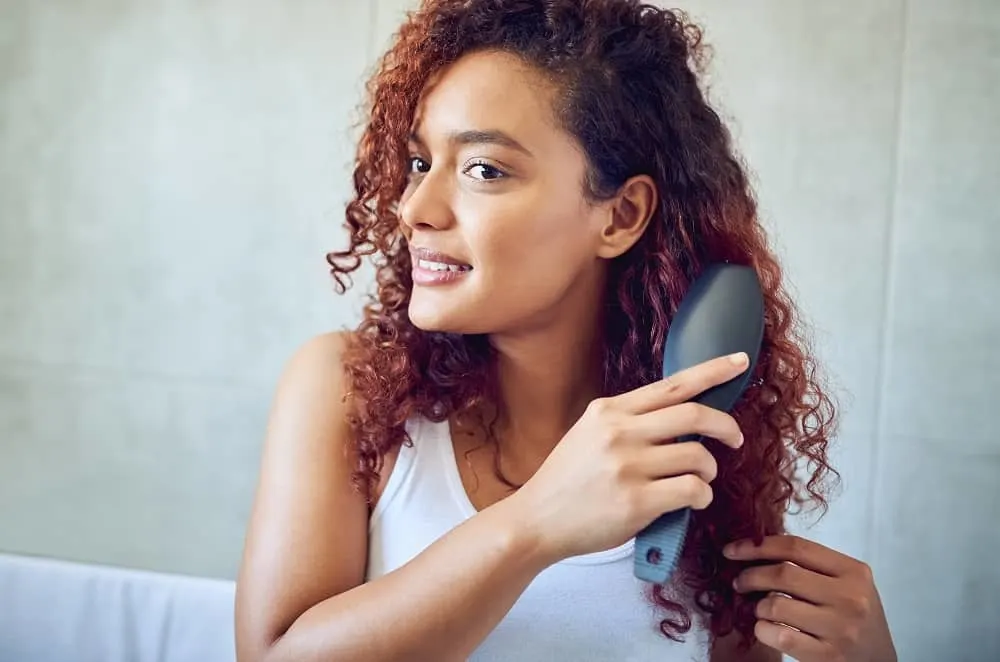 The easiest way to make curly hair wavy is to use a brush-through technique. The brush-through method is great if you want to change your hairstyle for a few days.
It will normally return to its naturally curly state after a few days. If you have naturally curly hair, it is best to use a wide-tooth comb to brush through it.
A wide-tooth comb is good for getting through knots and tangles. Simply start brushing your hair from tip to root until it starts to become wavy rather than curly.
You may need to spritz your hair with anti-frizz products to prevent it from becoming really frizzy, otherwise, overbrushing can make it very static. This method tends to produce a voluminous hairstyle.
Styling Hacks for Long Thick Curly Hair
2. Rollers

Rollers are great for people with curly or straight hair. You should wash your hair first with anti-frizz shampoo and conditioner.
Squeeze the excess moisture from over-moisturized hair and then brush through to remove all tangles. You can then put your hair into rollers. After your hair is set into the curlers, leave it to dry completely.
Although it is best to leave your hair to dry out naturally, you can also dry it with a hairdryer. If you are using a hairdryer, it is best to use a cool setting because of the rollers.
Once you take your hair out of the rollers, you might need to brush through it lightly a few times to give it a lovely wave effect.
3. Chemical Relaxation

Women with African-textured hair may find that the brush-through technique doesn't work for them. Some other women with curly hair might also want to make a more permanent change to their hairstyle. If this is the case, then they may need to use a chemical relaxation treatment.
These treatments soften the hair so that the natural curl relaxes out. Using the right relaxing treatment should turn your curly hair into wavy hair.
You should always get a professional stylist to do this treatment for you because the chemicals can be very harsh. They will damage your hair if you leave them on for too long.
How to Make Your Wavy Hair Curly Again
There are some ways that wavy hair can be made curly again, but it doesn't work for everyone:
If you use a chemical straightener like a relaxer, your hair will be permanently straightened. In this scenario, if you want curly hair again, you'll simply stop using the chemical straightener and allow your curls to grow naturally from the root. This is called "transitioning" from chemically processed hair to natural hair. Alternatively, you can cut the chemically processed hair off and start again with short and curly hair.
Keratin treatments eventually wear off. Your hair should return to a curly state within six months. But because so much heat is used during the process of a keratin treatment, curls are sometimes not quite the same when the hair reverts. You will have to just wait until the chemical leaves the hair.
Your hair will usually revert back to curly from wavy within a week if you've used rollers. Whether your hair goes exactly back to normal will depend on whether you used high heat to dry your hair with the rollers in it. Rollers will stretch the protein bonds in the hair, and the hair can revert easily to normal after rollers. But if you also used high heat, the protein bonds might break, leading to some curly sections and some wavy sections in your hair.
Brushing mildly curly hair can make it wavy. And the hair will revert fully after the anti-frizz solution wears off or if it gets too humid outside.
Things to Do When Naturally Curls Won't Curl Anymore
Best Curly to Wavy Hair Products
Start with soaking wet hair before applying any products. You don't want to use a curl definer when you're trying to go wavy because it will make your curls clump.
Mousse is a light curl definer and holds the product, so it won't work either. You're actually trying to get them to de-clump so that they can turn into waves. The key here is to avoid frizz:
1. For hair that doesn't have too much curl, a leave-in conditioner should be enough to weigh your curls down into waves. Apply it to wet hair and brush it through. Then air dry. Try anti-frizz conditioners that weigh down the hair slightly, like:
2. If you fear your hair will become straight and frizzy, apply a frizz serum on top of the leave-in conditioner. The theory behind these two methods is that if they weigh your hair down while it's wet and you leave it to dry without bothering it, your hair should be wavy once it dries.
3. Or you can try applying hairspray to your hair before blow-drying in order to lock in the waves and get rid of your curls completely.
FAQs
Can I make naturally curly hair wavy without heat?
Yes, by starting with soaking wet hair and applying products that weigh down your hair without defining the curl. These would be frizz serums and leave-in conditioners.
Can I make curly hair wavy permanently?
You can make curly hair wavy permanently with a chemical straightener or relaxer. This usually straightens the hair fully, so waves can be added back to the hair with rollers or heat.
Can I train my curly hair to be wavy?
Training is the process of using heat to break the protein bonds in the hair so that it retains a certain form. Yes, curly hair can be trained to be wavy in this manner by using heat on a consistent basis.

Using heat consistently can damage your hair and make it dry and frizzy, but wavy. Deep conditioning treatments will help protect your hair from some of the damage that training causes.
We hope that you like wearing your new wavy hairstyle. It can be fun to completely change your look using amazing hairstyling techniques.
You May Also Like