If you have medium-length hair, you must have thought about created medium curly hairstyles. Unless your own locks are naturally curly, there are many ways to achieve these styles. Even if you sport a naturally curly mane, you must have various troubles with keeping it neat.
There are many approaches to creating curls and even more to keep them perfect, but not all of them are suitable for everyday wear. Starting from plenty of hair gel and ending with a perm, you need to choose the right option for you.
Love Bangs? Try Medium Curly Hairstyles with Bangs
When you opt for a medium curly hairstyle, you might wonder what to do with the bangs. There are several options to go for in order to look fashionable. Let's take a look.
Blunt bangs– Straight blunt bangs are a perfect choice for women with medium curly hair. They create a special contrast, which makes the hairstyles look festive and ready for special occasions.
Wispy bangs – If your hair is not thick enough to create stunning blunt bangs, you can go for a wispy option. Just make sure to keep the bangs straight.
No bangs – If you don't feel up to styling your bangs daily, you can go for a no bangs hairstyle. While it's not as impressive as the above two options, it makes your mornings hassle-free.
Elegant Medium Curly Hairstyles for Women
Before starting out on your way to getting a medium curly hairstyle, ask yourself if you are ready to keep it maintained on a daily basis. Girls with straight hair wish for curls, and girls with curls wish for straight hair or at least for neat curls.
Long curly hair is harder to take care of than medium-length hairstyles. We collected 30 various curly hairstyles for medium hair to help you get a good idea of what you should strive for. If you are ready for the touchups, go ahead and give one a try!
1. Reverse Ombre curls
When you are creating a hairstyle for a special occasion, you might want to consider a reversed ombre. Use golden or platinum blonde dye on top and go for a darker shade of blonde on the bottom.
Updos for Women with Medium hair
2. Careless bangs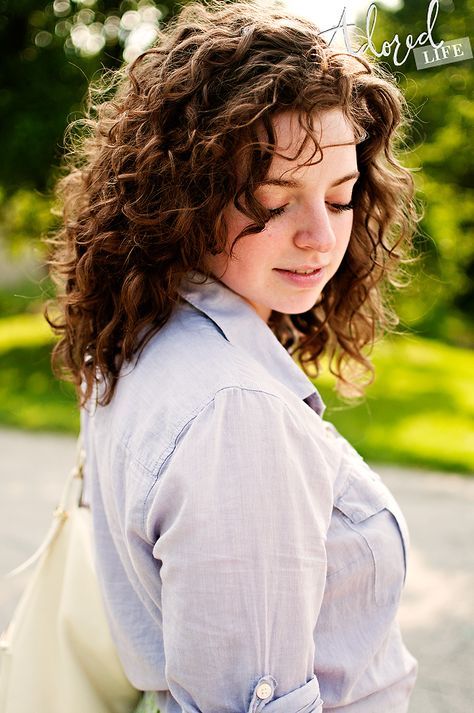 If you don't want to go through the hassle of styling your bangs, you can go for layers. The shortest layer on top can act as bangs when you need them. You can brush them back when you don't.
3. Low curls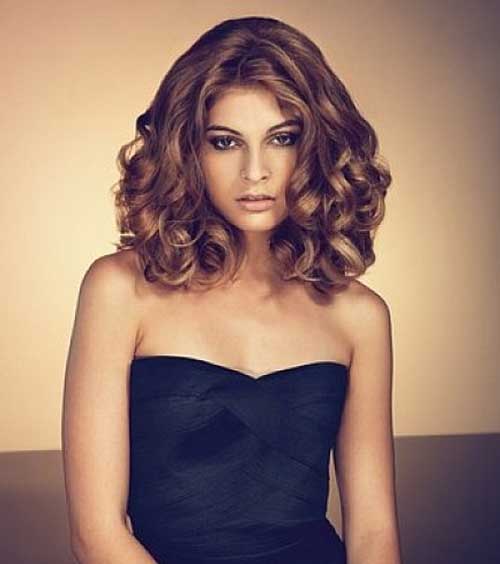 If you have a round face, you might want to consider this amazing medium curly hairstyle. The top of the hair is kept straight while the ends are curled into large spirals. This is a great choice for a special occasion.
Different Updos for Women With Curly Hair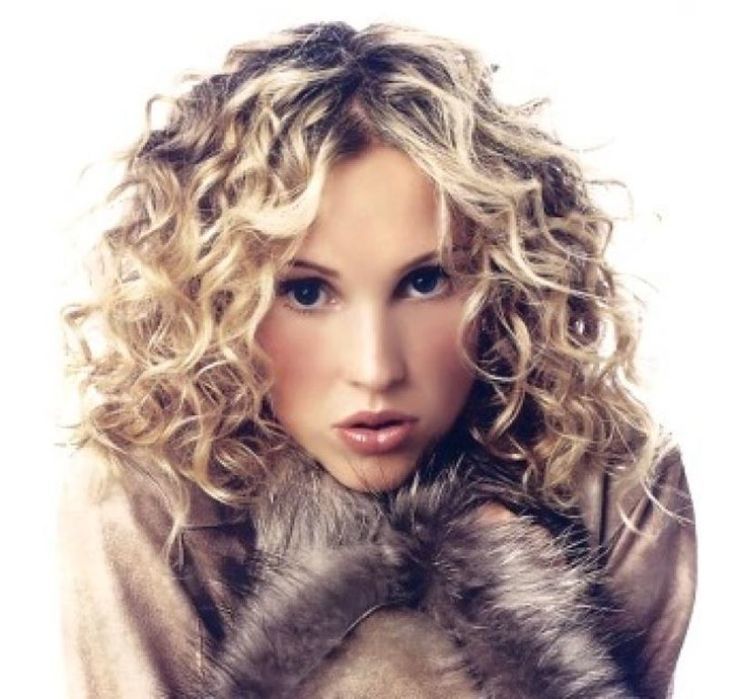 If you want to keep your hair curly without daily maintenance, consider getting a perm. This approach will allow you to find out how it feels to have naturally curly hair. However, it takes a toll on your locks.
5. Slight waves
Slight waves are the most natural choice for women with thin hair. Since the volume is hard to achieve, you can just lift the hair up a little bit by creating soft ways. The overall image is soft and inviting.