Short hairstyles for men have been popular for decades because they look great and they take very little effort to style. Most men with burr cut hairstyles can just get out of bed in the morning and head straight out without having to use styling gels or products on their hair.
A short hairstyle can only be called a burr cut if it is under a certain length. This is because these hairstyles were previously done with burr cut clippers. A longer cut is often called a butch cut.
Simple Military Burr Cuts for Men
The military uses burr cuts as a way to give male soldiers a uniform hairstyle. The cut is also a very practical one because it is low maintenance. Men outside of the military have started to choose burr cut hairstyles because they also have a very fashionable edge.
Burr cuts look really masculine so they are a very popular choice with men who want to look strong and handsome.
#1: Classic Induction Cut
A simple, stylish and chic induction cut was used by the US military for the majority of the twentieth century. This cut helps to give new recruits a uniform style which is highly practical.
#2: Rapper's Burr Cut
This burr hairstyle has been rounded off near the forehead to give the cut a really cool shape. It is a really popular hairstyle for rappers and urban artists.
#3: Long Burr with Line Up Style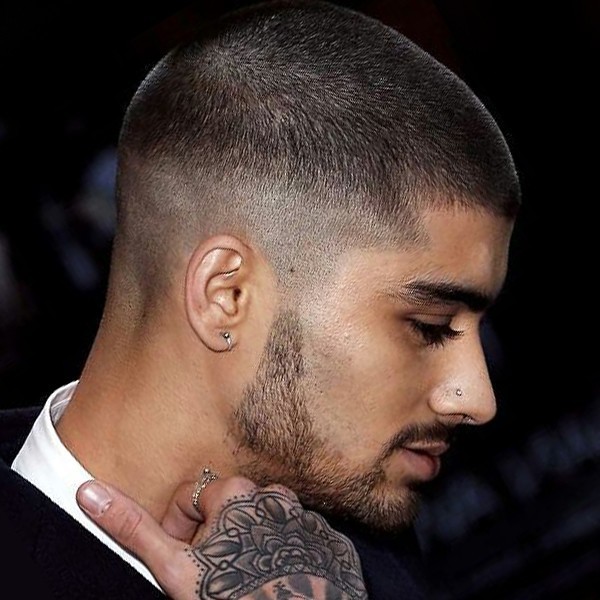 There are more opportunities to style longer burr haircuts because it is possible to play around with gradients and shading. You can use a razor to carefully shape your burr into a line-up shape.
#4: Subtle Widow's Peak
A widow's peak is the name given to a hairstyle which comes to a point over the forehead. A widow's peak tends to be a genetic phenomenon, but some styles are more pronounced than others.
Heroic Undercut Styles Worth Giving a Shot
#5: Red Carpet Burr Haircut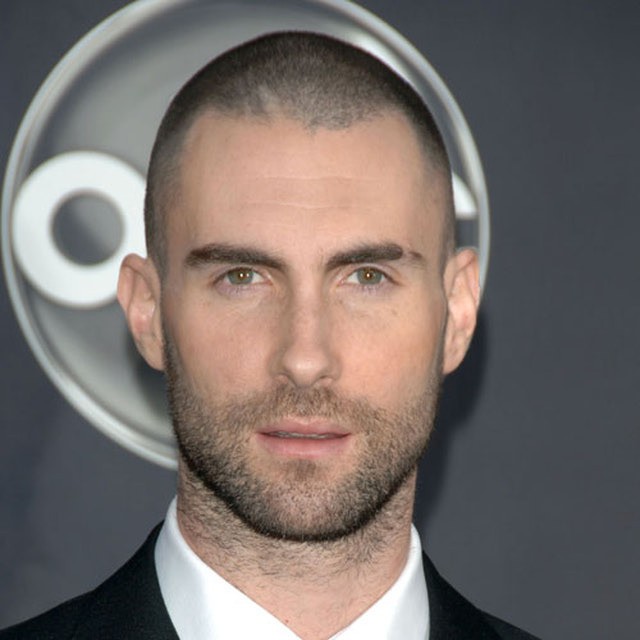 Burr cuts are ideal for occasions when you need to be perfectly groomed. A burr cut and short beard would be the perfect hairstyle for a man who needed to walk the red carpet or attend another black tie event.
#6: Long Burr Cut with Fluffy Fringe
Although a burr cut is normally too short to fluff up, you can leave your hair a little bit longer to allow you to do a bit of styling. Use your fingers to pinch the hair up into small spikes.
#7: Blonde Ambition

Light-colored hair looks cool when it is cut into a burr cut style. Blonde hair or sandy colored hair produces a far more subtle look than dark hair does when it is cut into a shorter style.
#8: Deep Widow's Peak

When the hairline recedes much further around the point, it is known as a pronounced widow's peak. If you feel sensitive about your peak hairline, a burr haircut is a great choice because it makes the hairline less obvious.
#9: Military Might

If you have a square-shaped face with a strong masculine jawline, then a burr cut will look perfect. Short hair and a clean-shaven face will give you a really cool military-inspired look.
#10: Growing Out

Once you decide to grow your hair out, your burr cut may begin to look a little bit fluffy. Keep the hairstyle groomed and wash it regularly to make sure that your hair stays in great condition.
#11: Close Shave

A minimal version of the burr cut can be very short. Choose a close shave cut if you have very strong facial features and a strong jaw that can enhance your style.
#12: Beckham Burr

David Beckham is one of the most fashionable men in the world. His style choices show the world that the burr haircut can be a fashionable choice as well as a functional choice for all men.
#13: Burr Cut with Thin Chinstrap Beard

A burr cut can be a minimalist look but you can add another dimension with a carefully styled beard. A very thin chinstrap beard looks great when it is teamed up with this men's haircut.
#14: Sexy Stubble

If you are looking for a smolderingly sexy look, then try trimming your hair into a burr cut. Use the same length trimmers on your beard to give a great stubble style.
#15: High Forehead

A burr cut really suits people who have a high forehead or a receding hairline. Any short haircut will help your hair to blend more seamlessly into your forehead. This ensures that your hairline is less noticeable than it would be with a longer cut.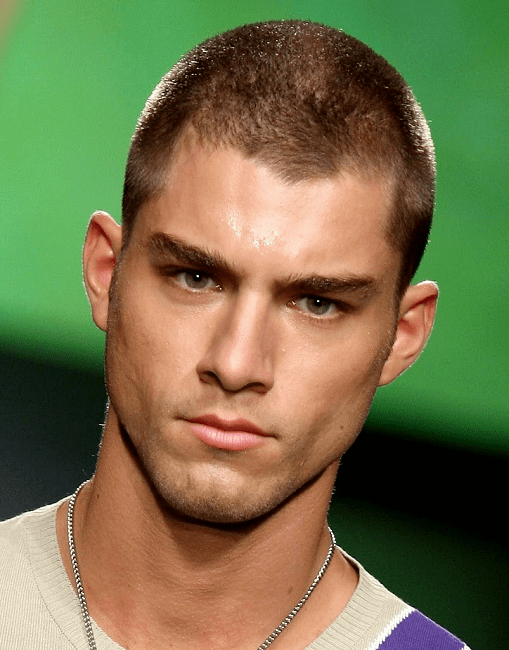 Burr cuts look truly timeless. They are a great choice for young men and older men. The hairstyle is also really easy for men to maintain. You will absolutely love this look if you want a haircut that allows you to just "get up and go" in the morning.