When you are considering getting the best short hairstyle out there, take some time to think about the shape of your face. Women with square faces have a wide choice of different short haircuts. However, it is very important to remember, that not all hairstyles suit them.
The main goal for square-faced women is to make their square face look as oval as possible. This means that the "corners" need to be softened. If you think this is possible by hiding the face with long hair, you are wrong. There are many different short hairstyles for women with square faces that open up their features and don't provide any hiding.
While "square" might not sound too alluring, in fact, it is a very pretty shape that is appreciated by many men and women. Don't strive for hiding your facial features. You can choose a great hairstyle that will make them look their best, while not giving you too much hassle with maintenance. All you need to do is browse some options to help you understand which haircut will fit your face best.
Wonderful Short Hairstyles for Women with Square Faces
Women with square faces look great with short hairstyles. If you are a lucky owner of such face shape, all you need to do is find your best haircut. There is no reason to think that girls with square face types will have trouble choosing the right image.
There is nothing shameful or ugly about a square face. Just the opposite, such a face is very attractive and short haircuts do wonders for outlining this advantage.
We have prepared a list of amazing short hairstyles for women with square faces to check out and try for themselves. These smart and easy to make options will definitely help you with your search. Don't rush your choice. Consider your hair type and your personal preferences. Good luck!
1. Neat and sleek bob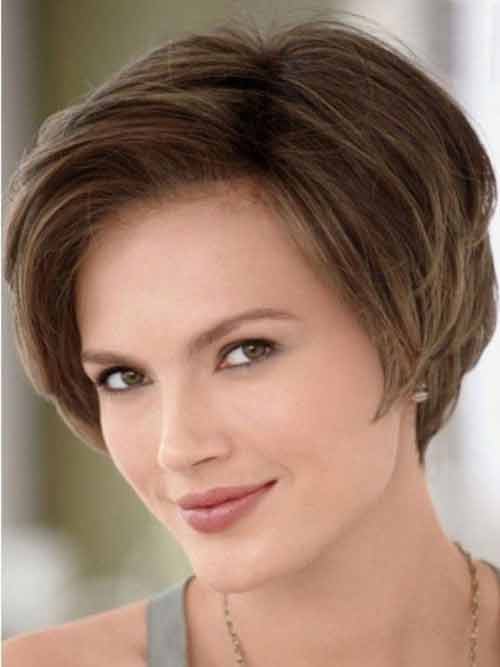 This neat and sleek bob will make even the owners of perfect oval faces jealous. It is great for girls with straight hair and requires almost no maintenance. All you will have to do is arrange the side swept long bangs to open up your forehead.
2. Long wispy bangs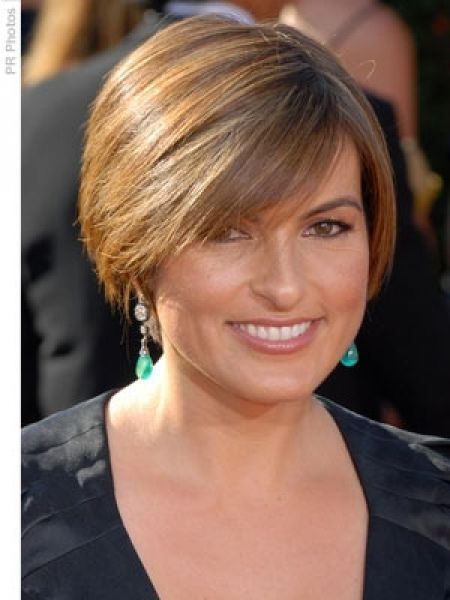 Long and wispy bangs are perfect for women with square faces. They do wonders for making the shape appear more oval, but only when coupled with a short bob. The round shape of this hairstyle suits almost all women with square face types. So give it a chance!
Oval Face? Try These Haircuts & Hairstyles
3. Layered pixie
Have a square face shape and fine hair? This layered pixie with long bangs is for you. The main advantage of this style is low maintenance. Without much hassle, you will get an amazing look every morning. All you'll need to do is keep it neat.
4. Shaggy bob
This shaggy bob looks very fashionable, but you need to be careful when styling it. The top is fluffy and layered, while the bottom is neat and thin. Make sure to give this hairstyle a round shape, otherwise, the top might look too square for your tastes.
5. Messy waves
A wonderful way to achieve a perfect face type appearance is to make a messy haircut. These messy waves are easily created with the help of a flat iron. You can also make them by braiding your strands overnight and unbraiding them in the morning.