When you are considering getting the best short hairstyle out there, take some time to think about the shape of your face. Women with square faces have a wide choice of different short haircuts. However, not every hairstyle will suit this face shape.
The main goal for most square-faced women is to make their square faces look as oval as possible. This means that the "corners" need to be softened.
If you think this is possible by hiding the face with long hair, you are wrong. There are many different short hairstyles for women with square faces that open up their features and don't provide any hiding.
While "square" might not sound too alluring, in fact, it is a pretty shape that is appreciated by many men and women.
Don't strive to hide your facial features. You can choose a great hairstyle that will make them look their best while not giving you too much hassle with maintenance. All you need to do is browse some options to help you understand which haircut will fit your face best.
Wonderful Short Hairstyles for Women with Square Faces
Women with square faces look great with short hairstyles. If you are a lucky owner of such a face shape, all you need to do is find your best haircut. There is no reason to think that girls with square face types will have trouble choosing the right image.
There is nothing shameful or ugly about a square face. Just the opposite, such a face is very attractive and short haircuts do wonders for outlining this advantage.
We have prepared a list of amazing short hairstyles for women with square faces to check out and try for themselves. These smart and easy-to-style options will definitely help you with your search. Don't rush your choice. Consider your hair type and your personal preferences. Good luck!
1. Short Platinum Pixie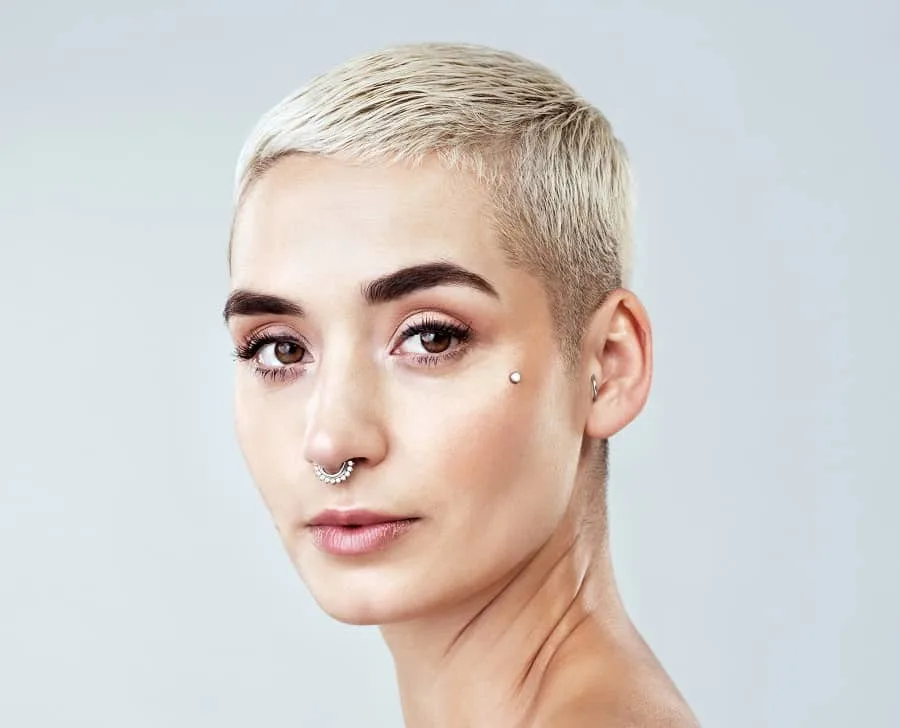 A platinum pixie is never a bad idea! This beauty is perfect for ladies with a square face. It also works best if you have fine or thin hair, since the key is minimal texture up top for a smooth comb.
2. Long Red Bob
Bright red is one way to bring life to a long bob on a square face. Just part hair in the center and straighten for a smooth, chic style.
3. Short Straight Bob with Bangs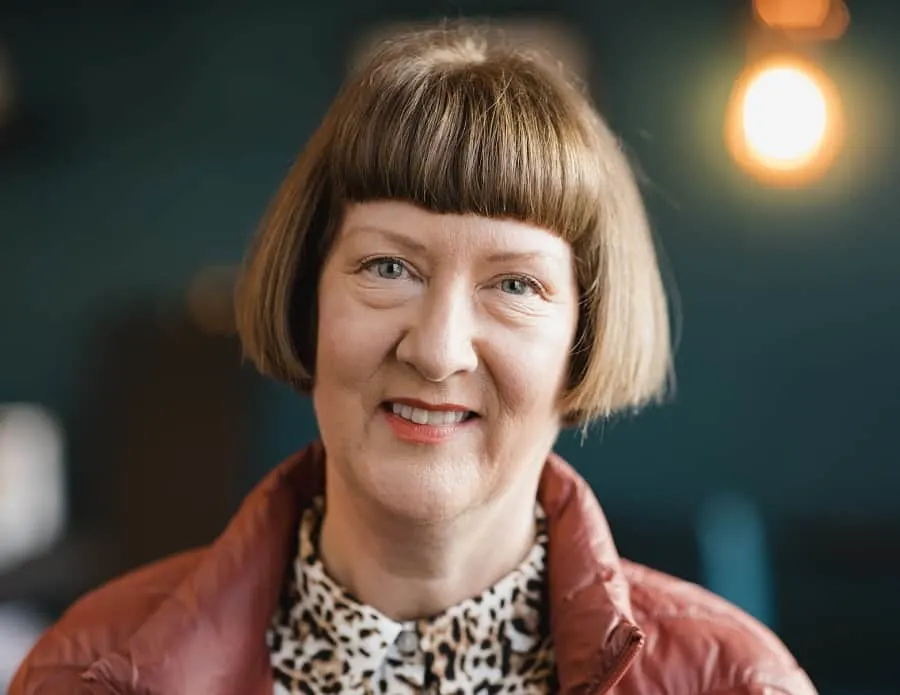 No one will think of calling you a Karen when you're flaunting this beautiful short bob! At chin length, it's manageable and quick to style. The straight bangs nicely frame a square-shaped face too!
4. Flowered Wedding Updo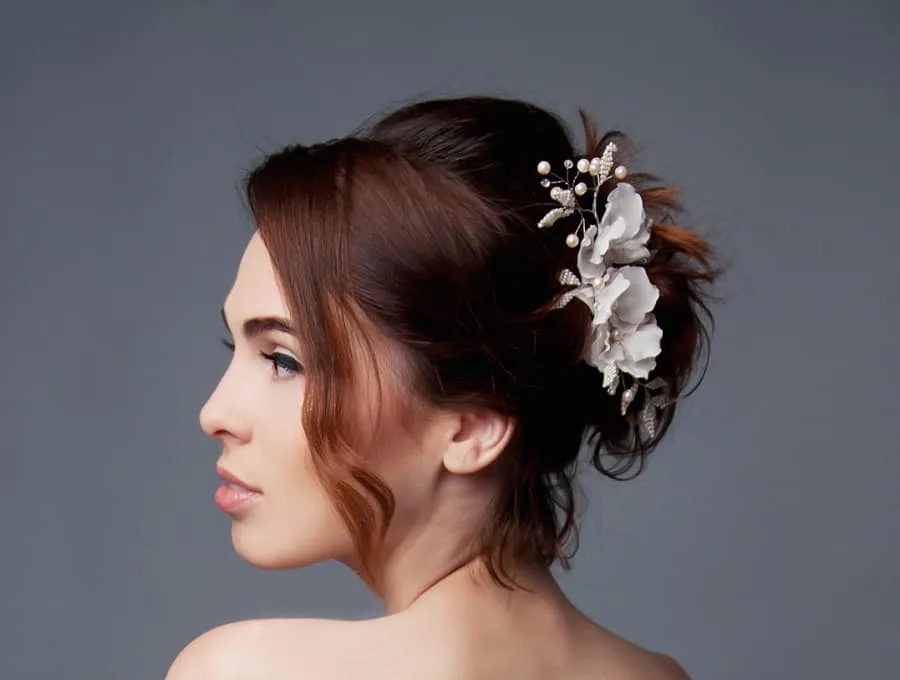 The way to work with your square face is always with a fringe of some short. The long wavy tendrils that softly hang along the face above are stunning on a romantic wedding updo accessorized with flowers.
5. Pig Tails with Side Bangs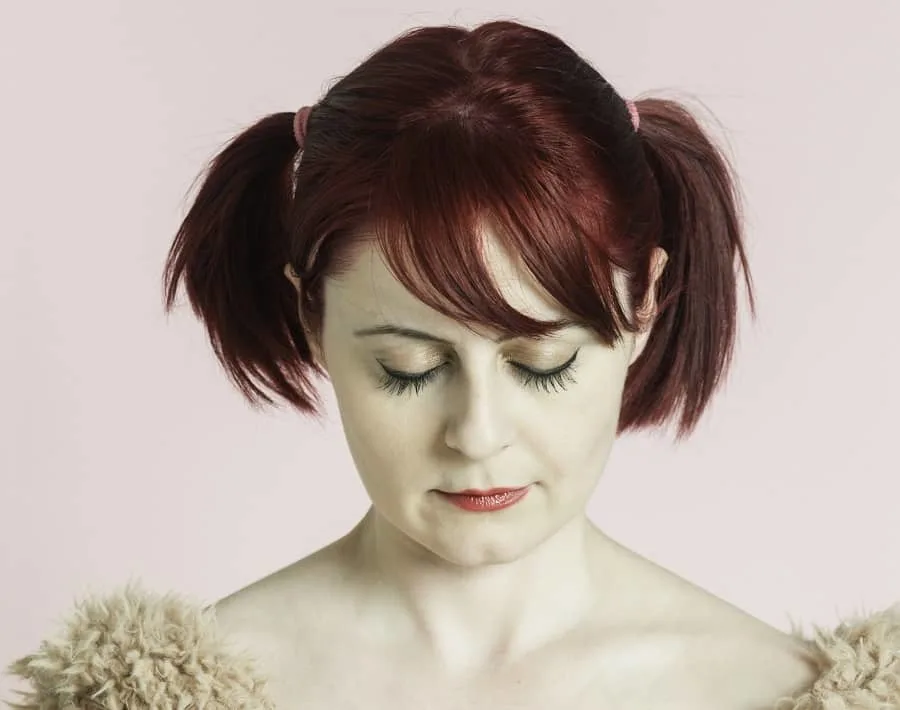 Side swept bangs are a soft framing detail for a youthful short pigtail hairstyle. If your skin tone is light or pale, consider a dark hair color like burgundy for a statement style.
6. Long Layered Pixie
Looking for a short haircut to make your square-shaped face look chic? A long straight pixie cuts off that face shape with its extra long straight side bangs. The layers are a great way to give your hairstyle movement and body.
7. Shaggy Short with Waves
Even you will forget that you have a square face after cutting your hair to shoulder length. Ask your hairstylist for long layers to thicken up the body. You can get choppy waves with a curling iron or by scrunching in product on your already wavy hair.
8. Long Thin Purple Bangs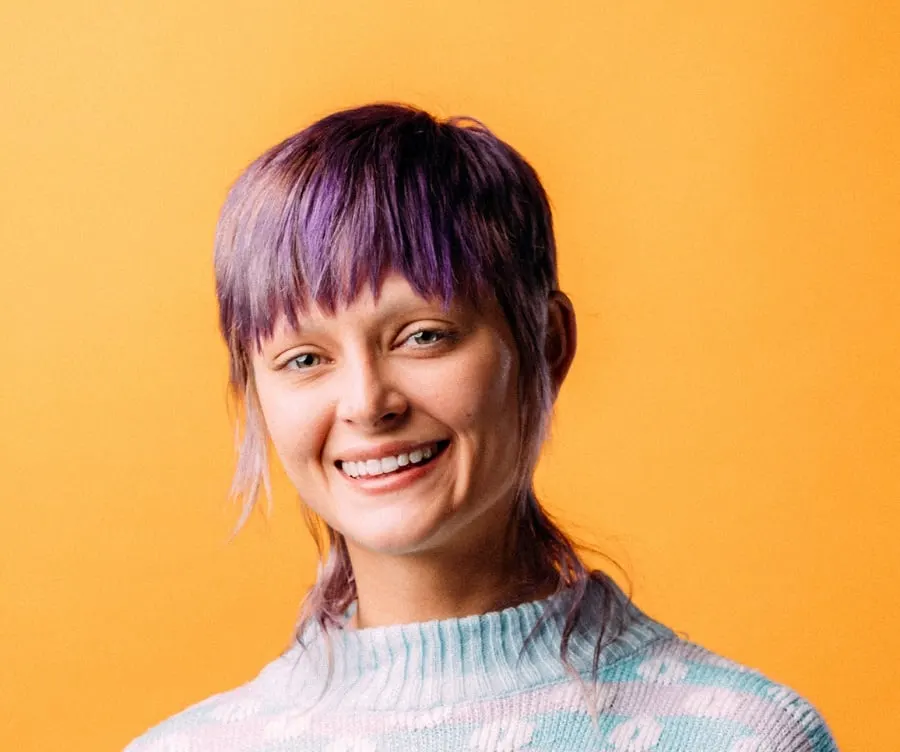 If you prefer a more edgy, colorful hairstyle, a cut that's heavy in body on top is ideal. Wear the long choppy-cut bangs straight to cover your forehead and break up face dimension.
9. Short Asymmetrical Hair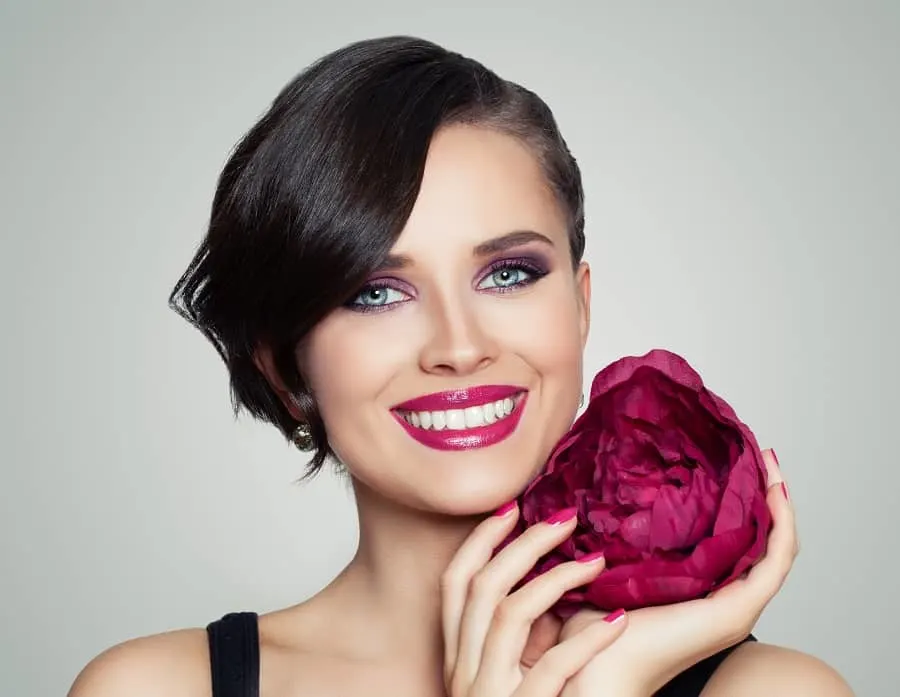 An asymmetrical bob or pixie encourages the hair on one side of the face to work with square face shapes. The smooth updo above features soft waves on one side while the other side is pinned back.
10. Thin Side Bangs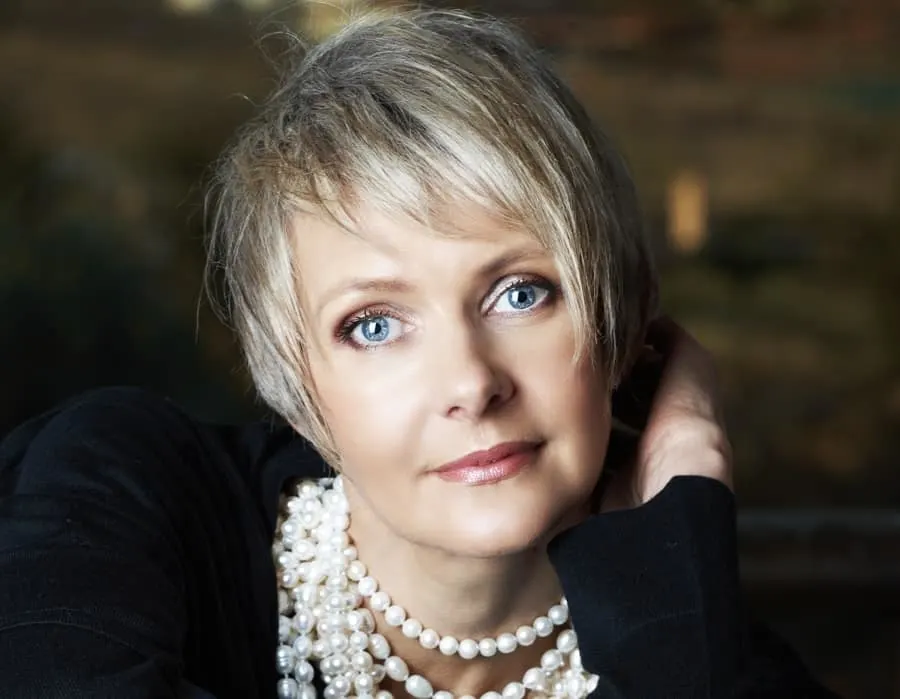 Is your hair thin and short on volume? Don't hate it, work with it! Have your hairstylist cut your bangs slightly choppy and at an angle to soften a square face shape.
11. Neat and sleek bob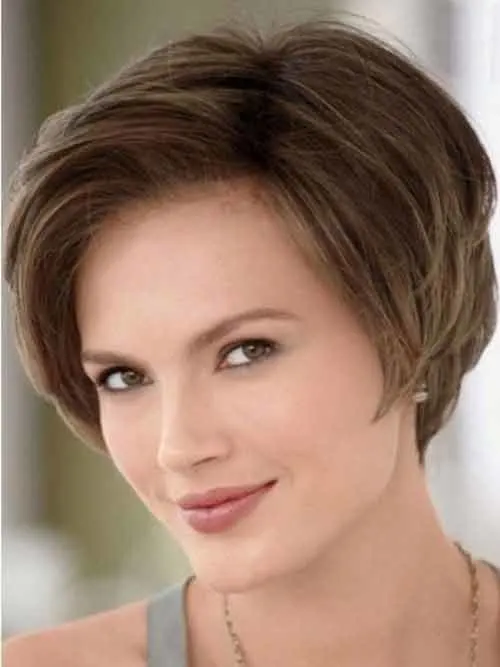 This neat and sleek bob will make even the owners of perfect oval faces jealous. It is great for girls with straight hair and requires almost no maintenance. All you will have to do is arrange the side swept long bangs to open up your forehead.
12. Long wispy bangs
Long and wispy bangs are perfect for women with square faces. They do wonders for making the shape appear more oval, but only when coupled with a short bob. The round shape of this hairstyle suits almost all women with square face types. So give it a chance!
Oval Face? Try These Haircuts & Hairstyles
13. Layered pixie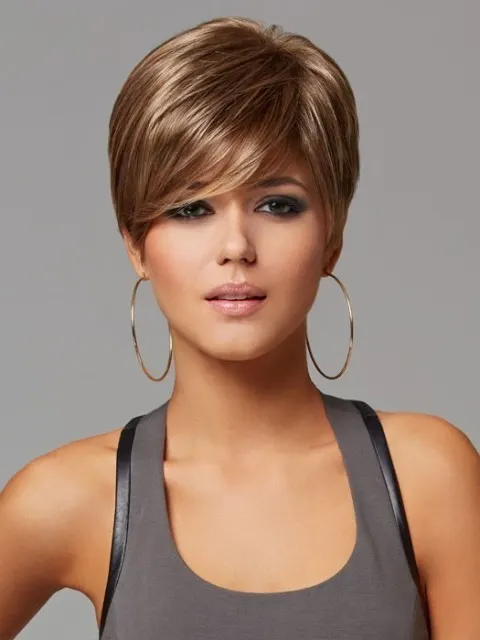 Have a square face shape and fine hair? This layered pixie with long bangs is for you. The main advantage of this style is low maintenance. Without much hassle, you will get an amazing look every morning. All you'll need to do is keep it neat.
14. Shaggy bob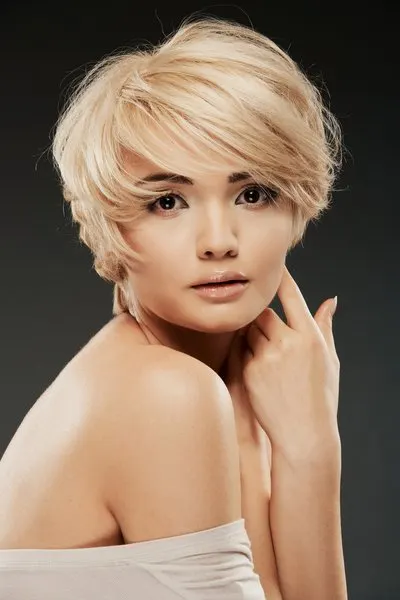 This shaggy bob looks very fashionable, but you need to be careful when styling it. The top is fluffy and layered, while the bottom is neat and thin. Make sure to give this hairstyle a round shape, otherwise, the top might look too square for your tastes.
15. Messy waves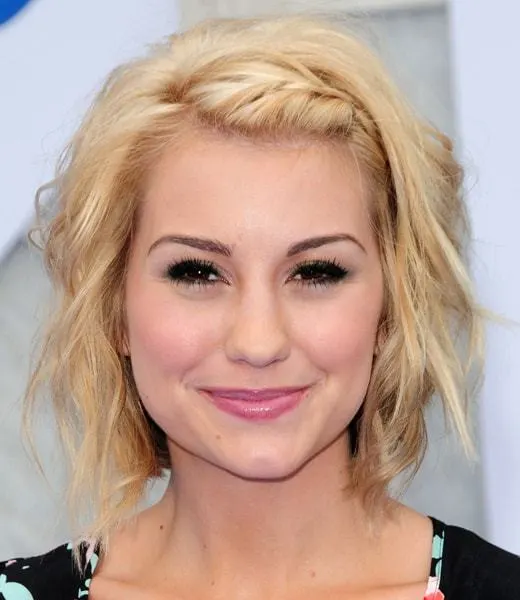 A wonderful way to achieve a perfect face type appearance is to make a messy haircut. These messy waves are easily created with the help of a flat iron. You can also make them by braiding your strands overnight and unbraiding them in the morning.
16. Curly pixie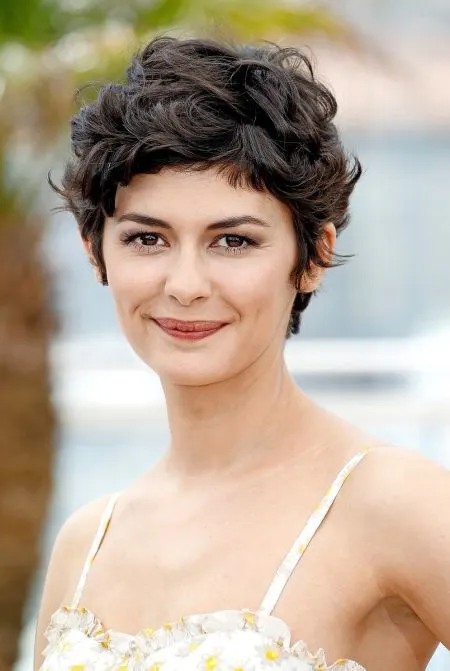 Have unruly curly hair and tired of taking care of it? Get an amazing pixie! The shorter your hair is, the easier it will be to take care of. Cut it short in the back and leave some volume on top to create a round look, which is very important for a square face.
17. Long asymmetrical bob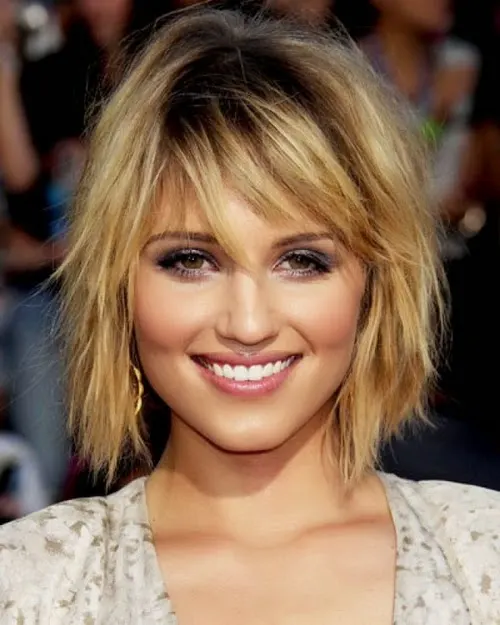 The long asymmetrical bob is in style now and is considered the perfect short hairstyle for women with square faces. The pointy ends achieved by asymmetrical cutting give the face a more oval impression. Add some long asymmetrical bangs as well.
Short Hairstyles With Thick Hair for Bold Appearance
18. High pixie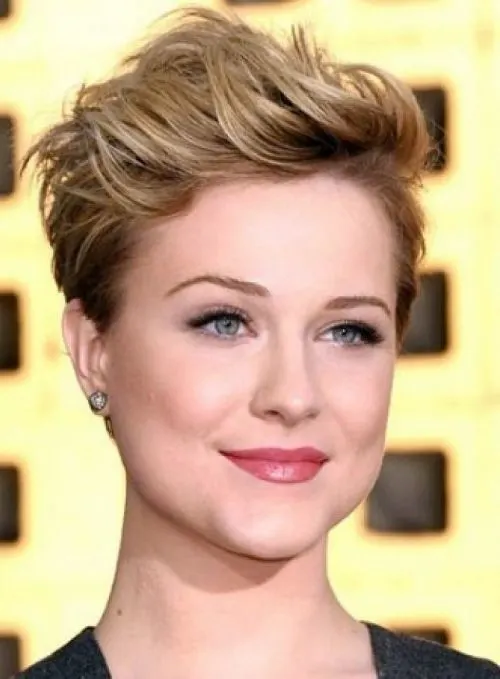 If you want to minimize hair care, get a pixie. If you want to make you square face appear more oval, make that pixie high. This amazing haircut is created by making short layers above the ear level and leaving the top long enough for high styling. You can start with about 5 inches.
19. Graduated bob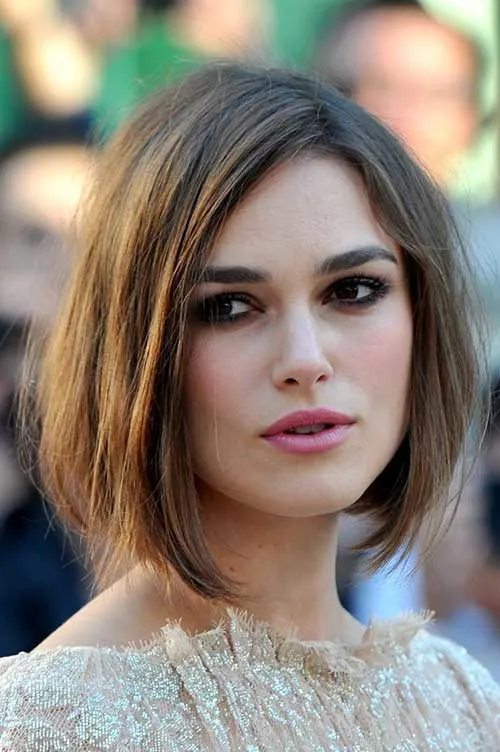 Girls with fine hair will appreciate this simple graduated bob. It is very easily created and needs almost no maintenance. All you will have to do is keep it brushed. However, a messy look will do as well. In any case the square features will be softened.
20. Outline the face
Such short hairstyles as this short a-line bob do wonders for outlining your facial features. This means you can play around with styling to make your face seem any shape you choose. Arrange the frontal strands to make an oval and your appearance will change immediately.
21. Elongated layered bob
Elongated layered bob looks especially well on women with square face types. This haircut is perfect for fine hair, but requires daily maintenance. If you are not sure you can style it daily, opt for some other choices. Otherwise, it might turn into a disaster.
22. Go round
Short bobs have a wonderful way of looking very round. This is a perfect choice for square face types. Forget about the layer and get that blow drier. Just several minutes of styling will make your fashionable bob look truly amazing.
23. Color experiments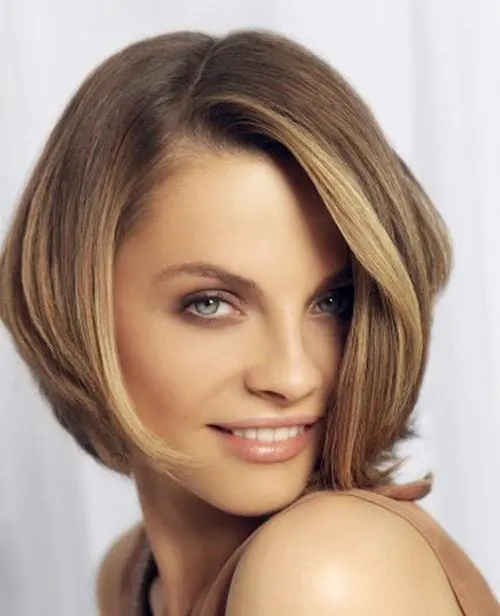 Some hair colors look fabulous with a square face. So, don't forget to do some color experiments.
If you are not afraid of change, choose a light shade for your locks. The lighter your hair is, the more voluminous it will look. That will make your short hairstyle even more perfect.
24. Red elongated pixie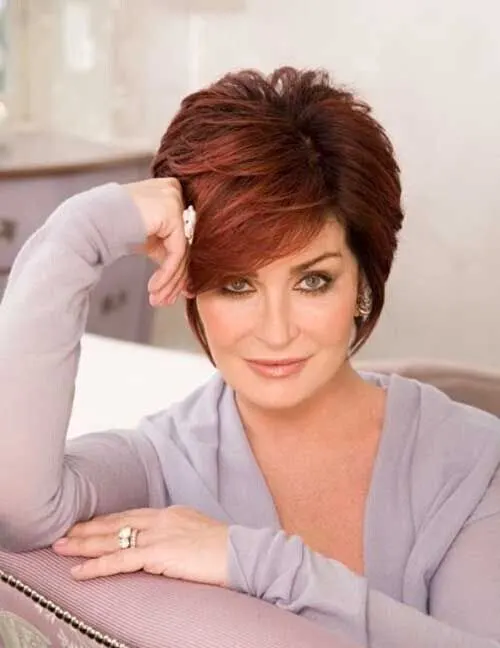 This is one of the perfect short hairstyles for women with square faces. The pixie is voluminous on top and thinned out on the bottom. The frontal strands give the face a more oval look, while the red shade makes the hairstyle quite impressive.
25. Neck length bob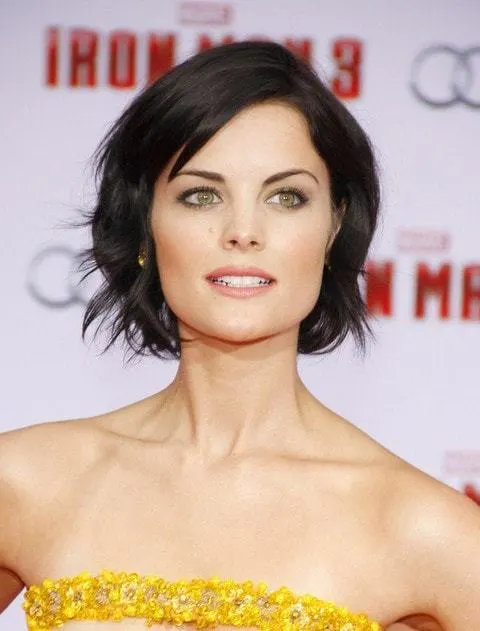 This haircut is one of the simplest options you can choose when you are looking for a short style. This simple bob requires almost no maintenance and will look great even with wavy hair. You can style it any way you wish. Just simple brushing will do.
26. A-line bob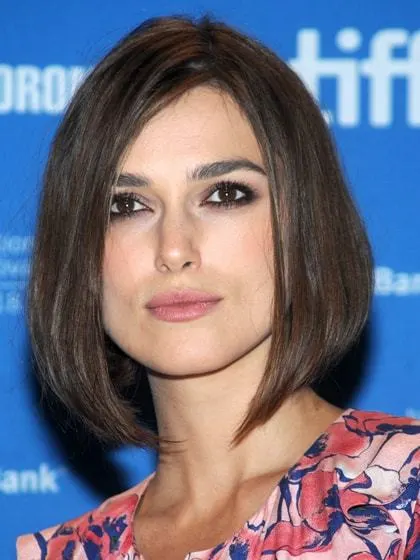 Elongated a-line bob is one of the most popular hairstyles out there. This will be a great choice for women with fine hair, who don't like too much styling. Daily brushing will do the trick. Give this haircut a chance!
27. Textured bob with long bangs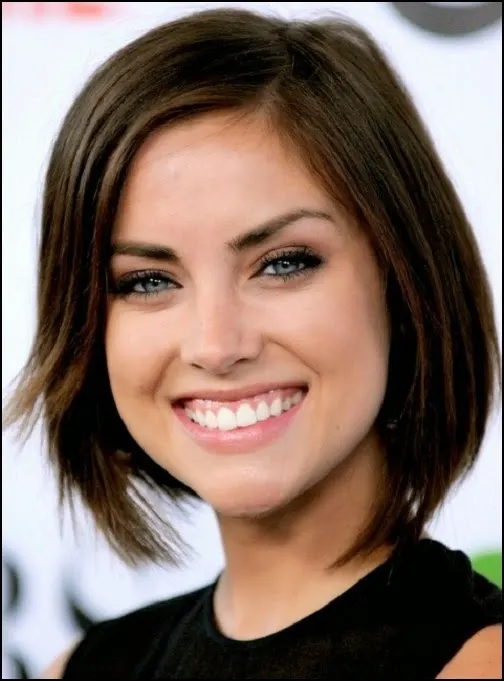 Want to look perfect without much hassle? Choose this textured bob with long bangs. You will forget about daily hair maintenance and will see an amazing image in the mirror every day. This is a great haircut for busy women.
28. Windblown waves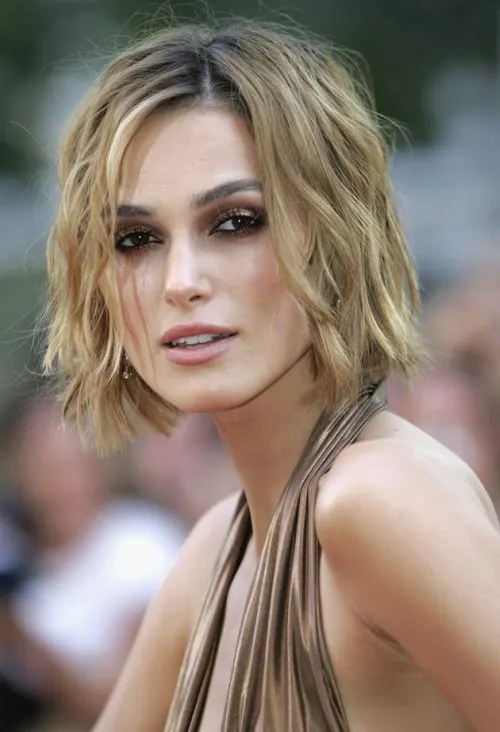 Tired of your fine straight hair? Make windblown waves! This hairstyle can be created in a matter of minutes and will last all day. Don't be afraid of the messy look. In fact, such hairstyles are usually considered to be the most alluring.
29. The wet look
If your hair is a little unruly and you are having trouble arranging it in a way to make your face seem more oval, go for the wet look. Such appearance is achieved by using a lot of hair products. Be careful not to overdo it or you might damage your hair.
30. Ear tucked asymmetrical bob
This bob is considered to be classical nowadays. It satisfies many different requirements women might have for their haircuts. Girls with square faces will also appreciate it for its quality which makes the face look rounder. The blond color will reinforce the effect.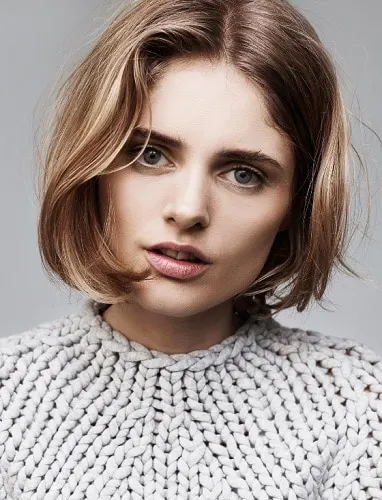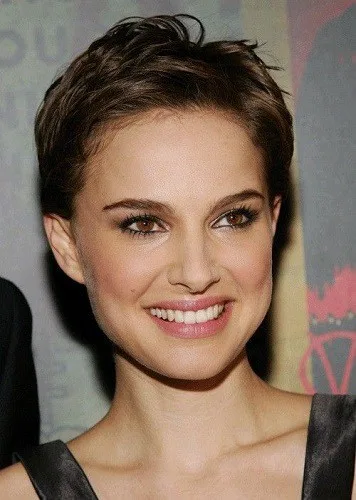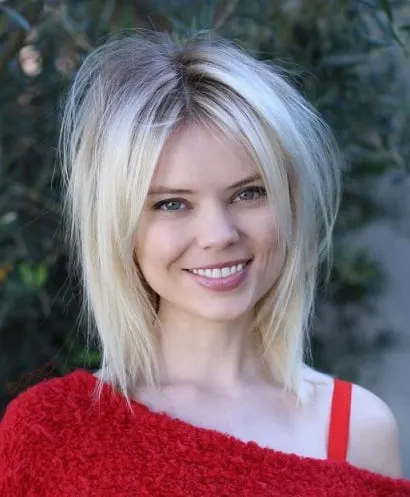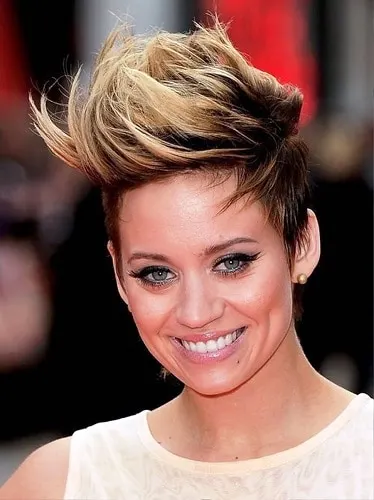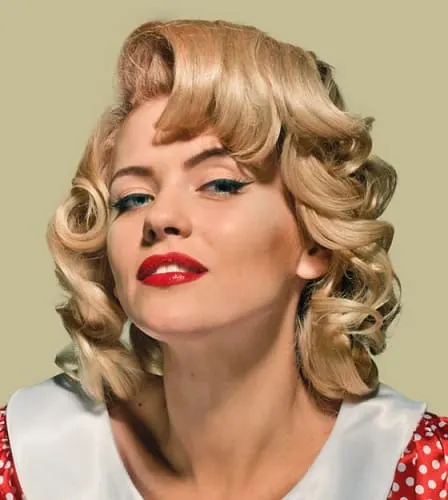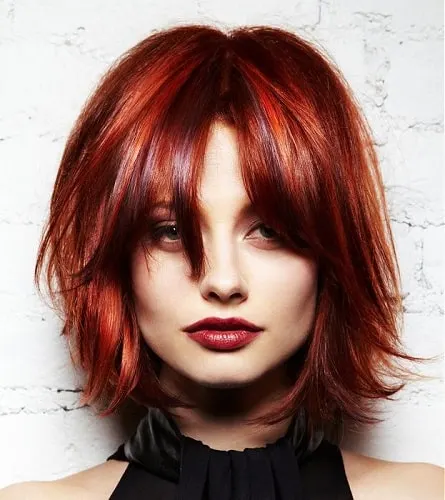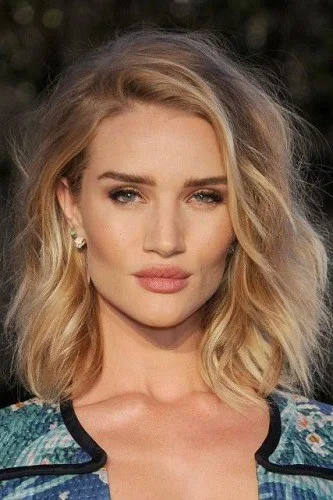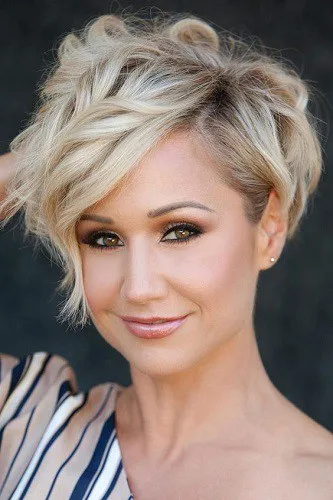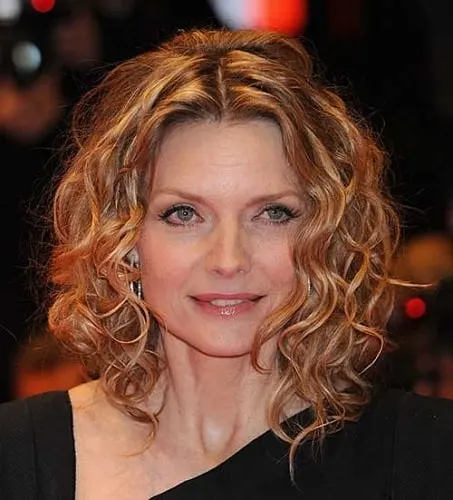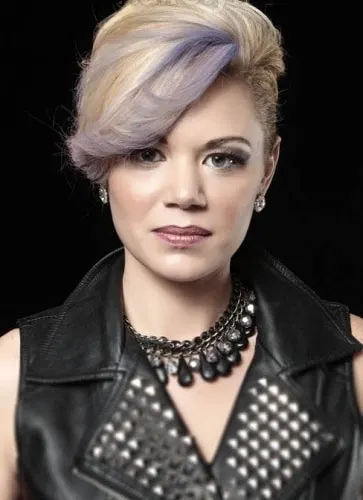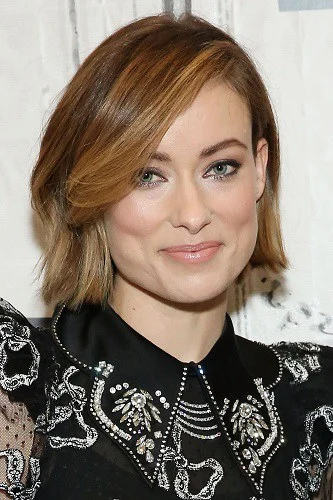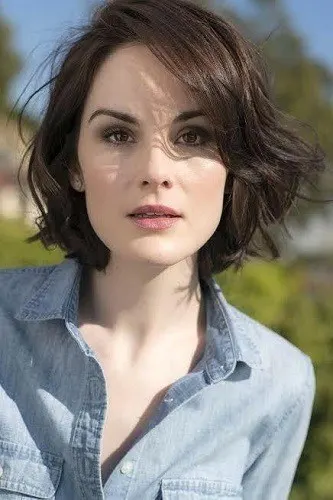 We hope now you realize how many short hairstyles for women with square faces you have to choose from. Take some time to think about the options you liked the best. Narrow them down to 3 or 4 and head for that hair salon. Your hairstylist will give you the final tips.