Rose gold iPhones, jewelry and … hair? Yes, rose gold is one of the hottest hair trends of the year featuring beautiful shades of pink, red and, of course, gold. There have been many variations of the hair color ranging from pale pinks to very deep brunette shades which allow a sense of versatility when it comes to women of all shades. With that being said, here are 7 of the most popular rose gold hair color trends popping up this year:
Cotton Candy Rose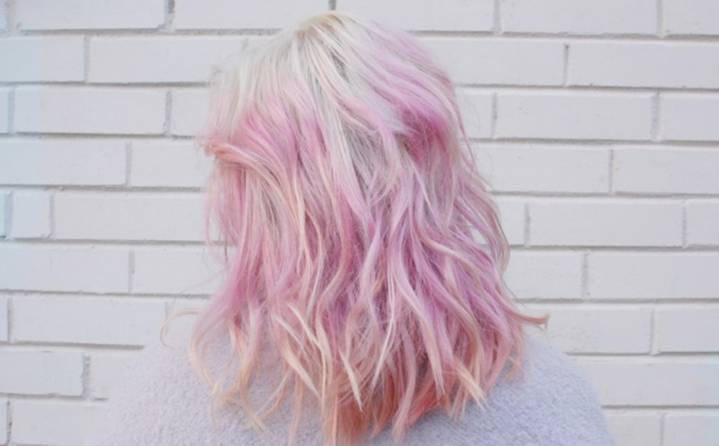 This rose gold color combo features a pale blonde that has rose gold low-lights applied. This fun variation of the rose gold trend shows a quirky alternative to the more conventional dye job. This coloring would work best on the pale-medium skin.
Brown Rose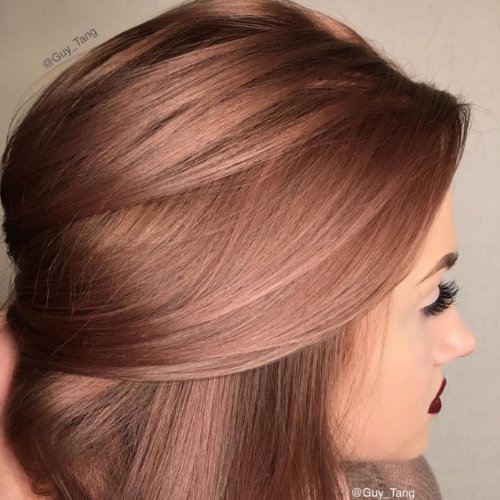 Brunette and rose gold shows us that you can stay on top of trends while still looking professional. This combination offers a subtle rose gold highlighting that gives the brunette color almost a graying type of effect, softening the depth of the brown without stripping the brunette completely. This color would work best with medium-dark skin.
Top Picks: Brown Hairstyles With Caramel Highlights
Pearlescent Rose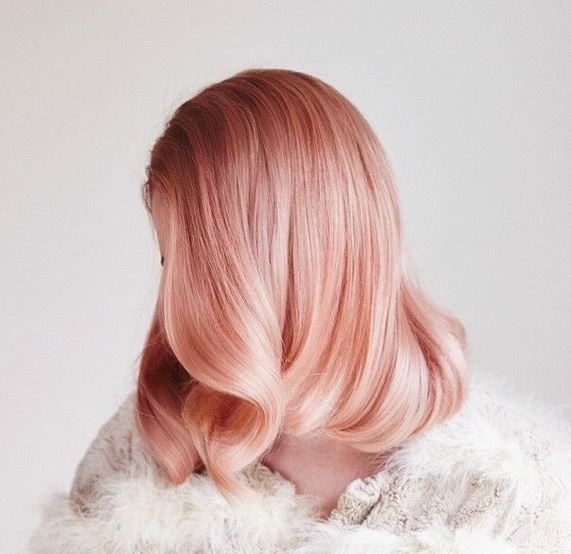 This soft rose gold look gives off an almost pearlescent pink appearance due to the white highlights and subtle pink lowlights. The combination of colors gives a majestic look to any woman daring enough to attempt it. This shade of coloring would work best with pale-medium skin.
Punk Rose
If you're looking for a bolder look, you can opt for a deeper shade of pink for your rose gold dye job. This coloring features white highlights with deep pink lowlights and exposed roots. The deep roots are actually what sets this rose gold combination apart from the typical rose gold look. This bold, edgy look would work great on pale-medium skin.
Peach Rose
This rose gold look offers a peach-y undertone which really allows the gold to shine through. While the hair isn't literally gold, you can actually see the way the gold compliments the pink and how they offset each other. This coloring looks best on pale-medium tones.
Dipped Rose
This fun look features locks that have been "dipped" in different shades of rose gold, giving the look a playful amount of dimension. The variation of color among the different curls is unique and whimsical, while the dark roots maintain a base color off of which the colors are allowed to pop. This look is perfect on medium-dark shades.
Ombre Rose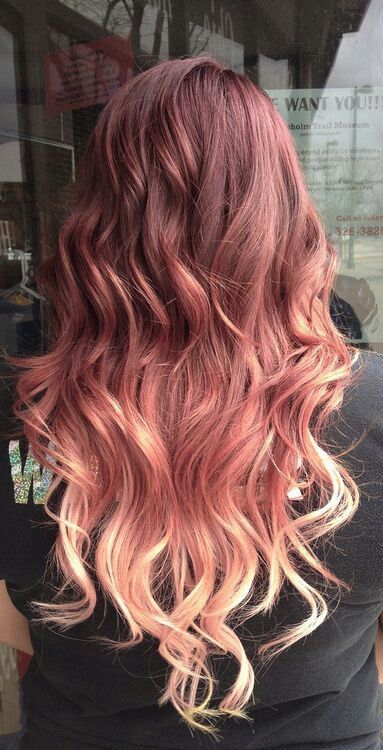 With ombre on the steady decline, we've almost let it fade into the past until rose gold showed up. The variation from brown to golden blonde makes this rose gold one of the most unique and sought after dye jobs during the rose gold era. Ombre is especially popular for those who want to try the color out without committing to dying all of their hair. This particular version of ombre rose would look best on medium-dark skin.
What are some of your favorite rose gold looks?