Rose gold is one of the hottest hair color trends of the year featuring beautiful shades of pink, red and gold. There have been many hair color variations ranging from pale pinks to very deep brunette shades which allow a sense of versatility when it comes to women of all shades.
Who Should Try Rose Gold Hair Colors?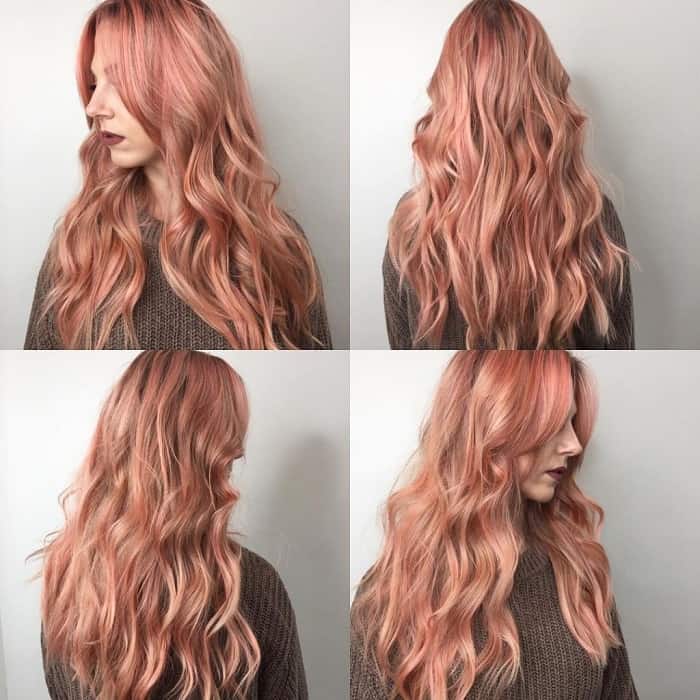 The hair rose gold can be picked by anyone! Therefore, it can look super good on all hair types and skin tones. To do this, simply pick between the two versions available to join the trend: either with pink metallic background or coral.
Both distinctions are worthy of a WAO look, but each blends with different tastes and personalities. While rose gold that mixes golden blondes and coppery reds look more natural, shades of pastel pink can look gorgeous with highlight to a metallic background.
So, just try anything you feel comfortable with! The golden rose is a light tint, but it can look good not only on light skin but also on brunettes and blacks.
Take Care of Your Hair After The Coloring Is Done
You should take care of your Rose gold hair like any other hair coloring days to keep them always healthy, gorgeous and to keep the color alive.
Maintain routine maintenance every month with touches in the regions near the scalp or repeating the whole procedure. The coloring normally lasts only between 5 to 15 washes.

To maintain the healthy look of your new rose gold hair, you should focus on weekly moisturizing with specific moisturizing masks for chemically treated yarns followed by a capillary schedule to supply all nutrients lost by the hair fiber during the discoloration and coloring process.
Just like the masks, it's always better to use special hair products for coloring your hair. Also, avoid the excessive use of high-temperature appliances, such as a dryer, flat iron or Babyliss, as the heat on the yarns accelerates color fading. If you have to use them, always apply a thermal protector to lessen the damages caused by them.
Rose Gold Hair Color Ideas
Here are 7 of the most popular rose gold hair color ideas popping up in 2020.
Cotton Candy Rose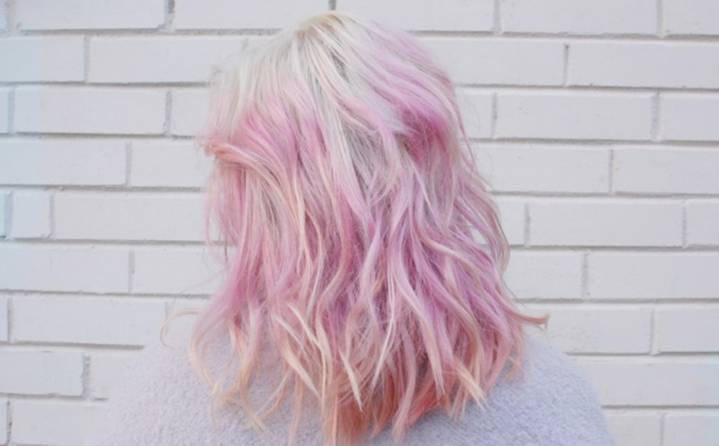 This rose gold color combo features a pale blonde that has rose gold low-lights applied. This fun variation of the rose gold trend shows a quirky alternative to the more conventional dye job. This coloring would work best on the pale-medium skin.
Brown Rose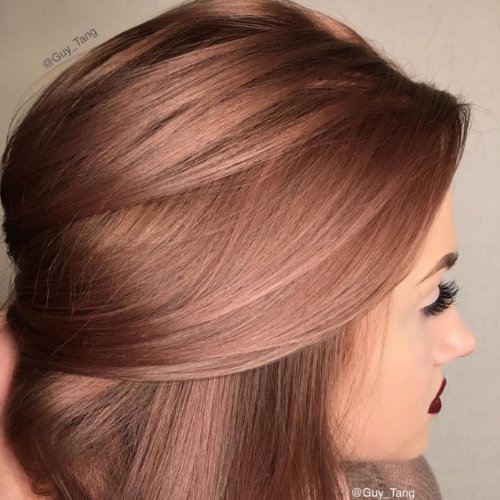 Brunette and rose gold show us that you can stay on top of trends while still looking professional. This combination offers a subtle rose gold highlighting that gives the brunette color almost a graying type of effect, softening the depth of the brown without stripping the brunette completely. This color would work best with medium-dark skin.
Top Picks: Brown Hairstyles With Caramel Highlights
Pearlescent Rose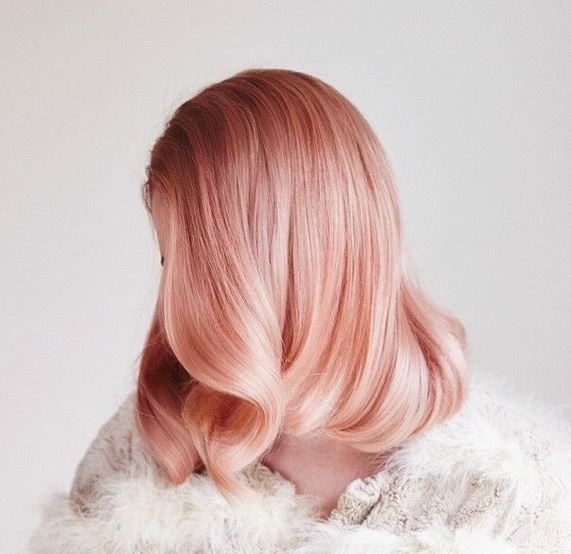 This soft rose gold look gives off an almost pearlescent pink appearance due to the white highlights and subtle pink lowlights. The combination of colors gives a majestic look to any woman daring enough to attempt it. This shade of coloring would work best with pale-medium skin.
Punk Rose
If you're looking for a bolder look, you can opt for a deeper shade of pink for your rose gold dye job. This coloring features white highlights with deep pink lowlights and exposed roots. The deep roots are actually what sets this rose gold combination apart from the typical rose gold look. This bold, edgy look would work great on pale-medium skin.
Peach Rose
This rose gold look offers a peachy undertone which really allows the gold to shine through. While the hair isn't literally gold, you can actually see the way the gold compliments the pink and how they offset each other. This coloring looks best on pale-medium tones.
Dipped Rose
This fun look features locks that have been "dipped" in different shades of rose gold, giving the look a playful amount of dimension.
The variation of color among the different curls is unique and whimsical, while the dark roots maintain a base color off of which the colors are allowed to pop. This look is perfect on medium-dark shades.
Ombre Rose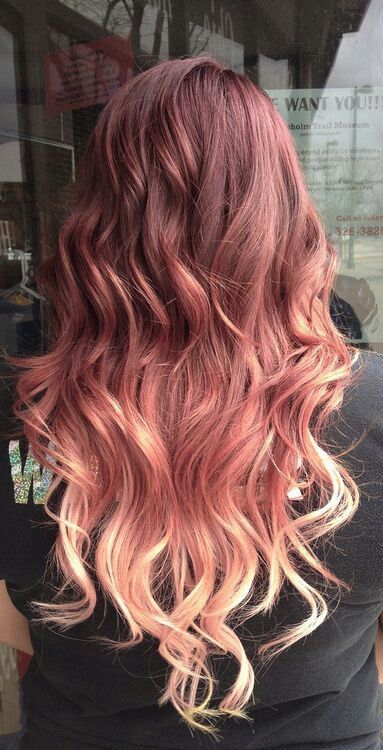 With ombre on the steady decline, we've almost let it fade into the past until rose gold showed up. The variation from brown to golden blonde makes this rose gold one of the most unique and sought after dye jobs during the rose gold era.
Ombre is especially popular for those who want to try the color out without committing to dying all of their hair. This particular version of ombre rose would look best on medium-dark skin.