If you're looking to change your look drastically without commitment, then a 27-piece hairstyle might be right up your alley.
A 27-piece hairstyle is simply just a quick weave that uses 27 tracks, or "pieces" in order to complete the hairstyle. Using this quick weave technique is especially easy to do and very stylish, as you are able to try shorter hairstyles without the permanence of cutting your own hair.
With that being said, here are 28 short and cute 27-piece hairstyles that we love:
1. Foxy and Feathered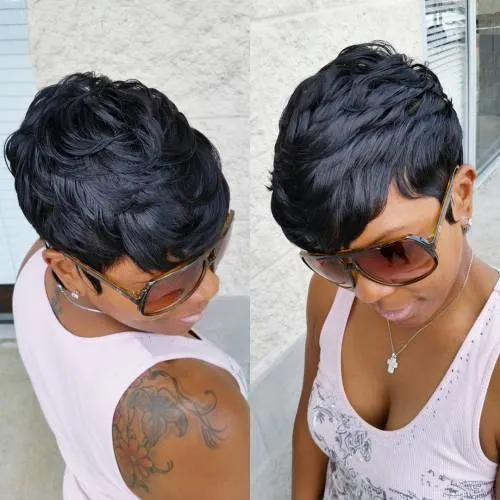 This short hair has been layered and curled so that it gives the hair a 'feathered' appearance. Cuts that are styled this way are great because it gives the hair more movement and personality. This foxy style is both professional and sexy, giving your 27-piece hairstyle the perfect balance.
2. The Tapered 27 Piece Hairstyle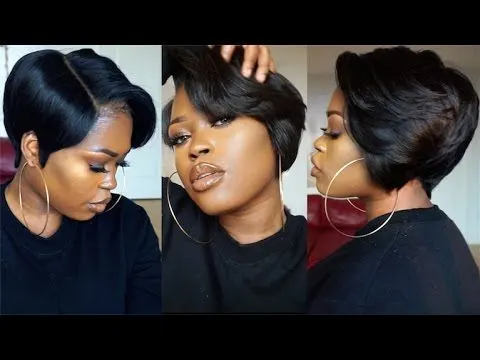 Popular Nigerian YouTuber, PeakMill, shows off this sexy tapered 27-piece wig. She created this wig with a deep side part and feathered bang. If you're feeling rather adventurous, she offers a complete tutorial on her Youtube channel. However, if you're not familiar with styling and cutting hair, I suggest having this piece done by a professional.
3. Fabulous Finger Curls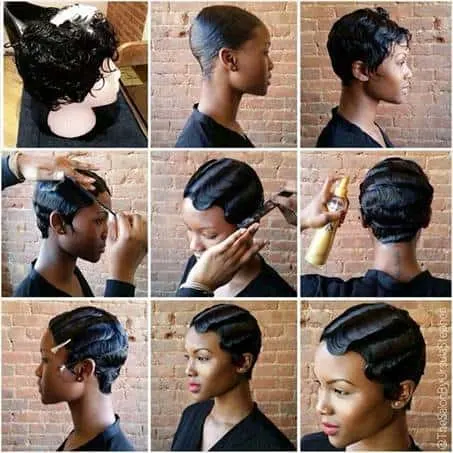 This is another 27-piece wig, however, this one features finger curls. If you're ready to channel your inner 1920s beauty, then this is the perfect style for you. Finger curls are a timeless style that screams class and sophistication, especially when paired with the perfect outfit. You may not need to search around for a flapper dress, but bust out your favorite red lipstick and you'll certainly be the belle of the ball.
4. The 27-Piece Bowl Cut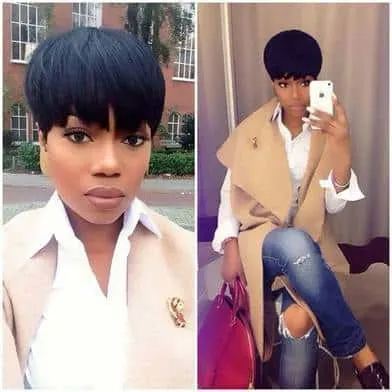 Here's a sexy new twist on the bowl-cut that is all-the-rage for the modern woman. This 27-piece hairstyle is a far cry from the traditional bowl cut, featuring layers and a side swept bang.
5. The 27-Piece Diva Cut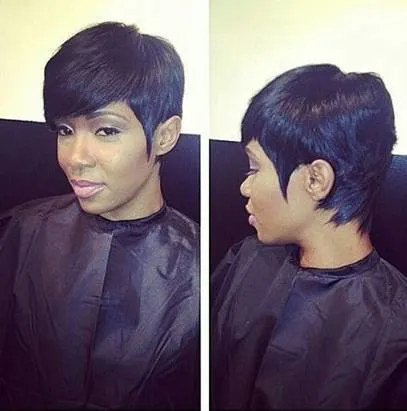 This short 27 piece haircut is a daring, sexy style that can either be dressed up or down. The characteristic styling of the nape and sideburns turns this pixie cut from dowdy to diva in an instant.
6. Peek-a-boo Blondie Cut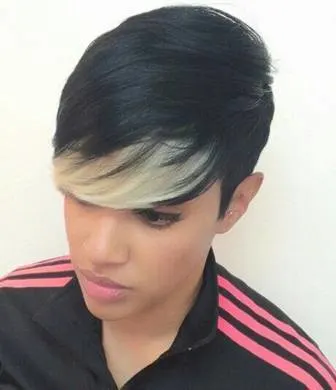 Here's a short tapered cut that features a side-swept bang with a peek-a-boo blonde dye job for a little bit of spunk. Not only does this style offer you the ability to experiment with a different length, but you can also dabble into a little bit of bleaching as well without having to worry about damaging your hair!
How to Do 27 Piece Quick Weave Tutorial:
7. Whimsical Pixie 27-piece haircut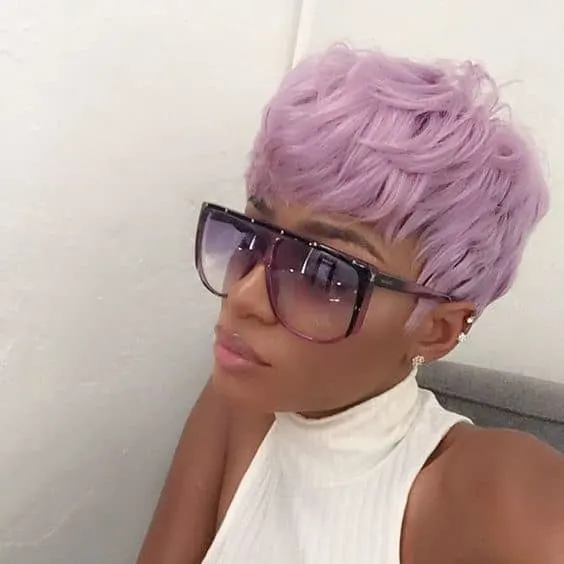 8. 27 Piece Bowl Hairstyle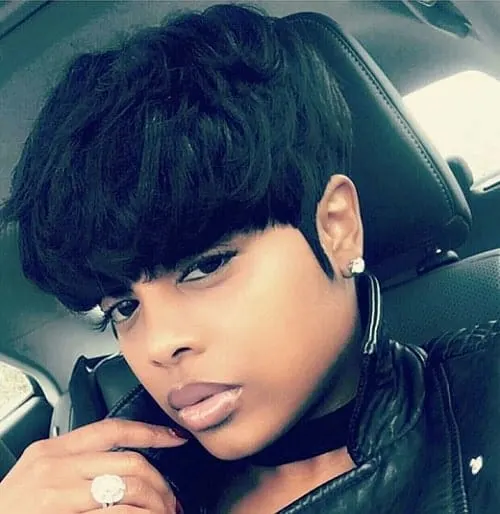 9. 27 Piece Hairstyle With Highlight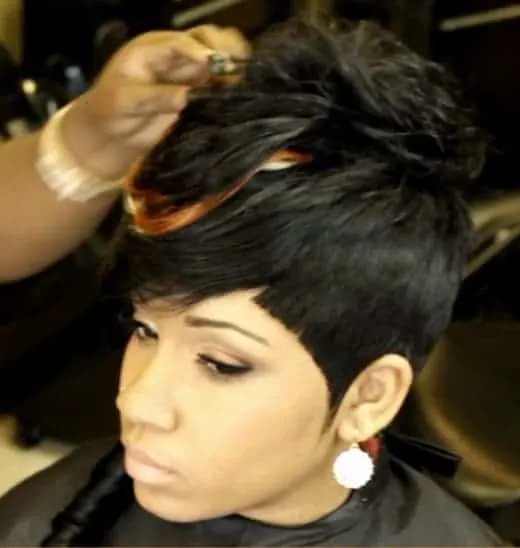 10. Side Swept Hairstyle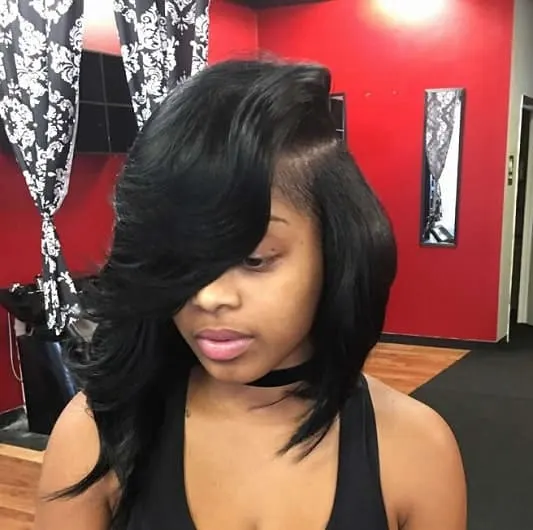 11. Curly 27 Piece Hairstyle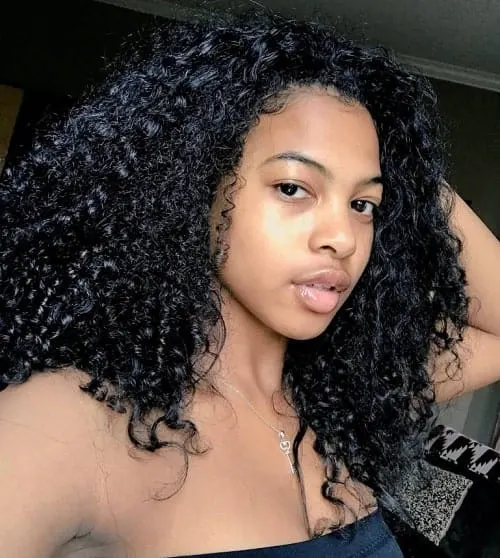 12. Long Straight 27 Piece Hair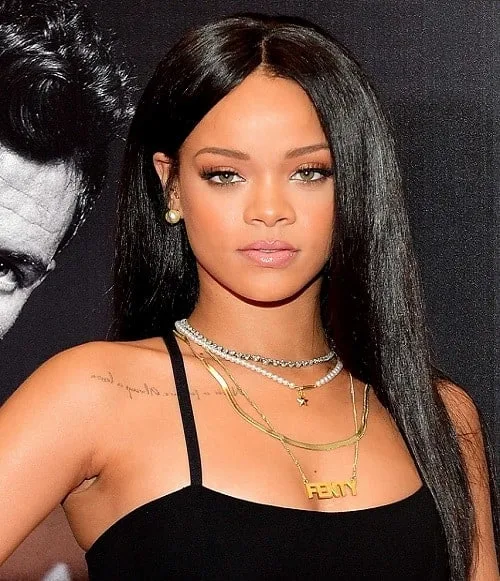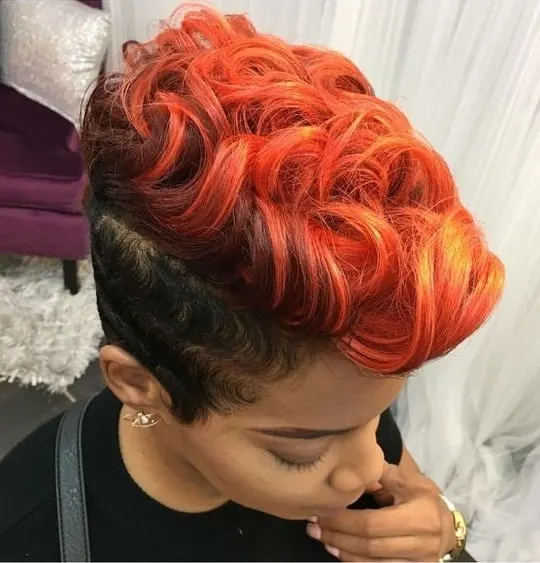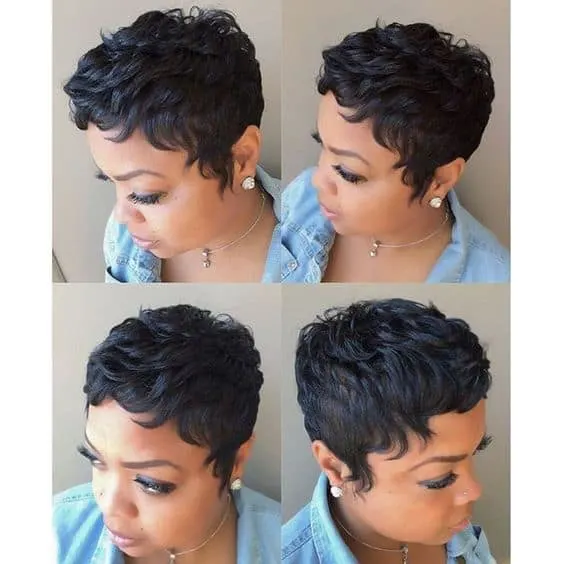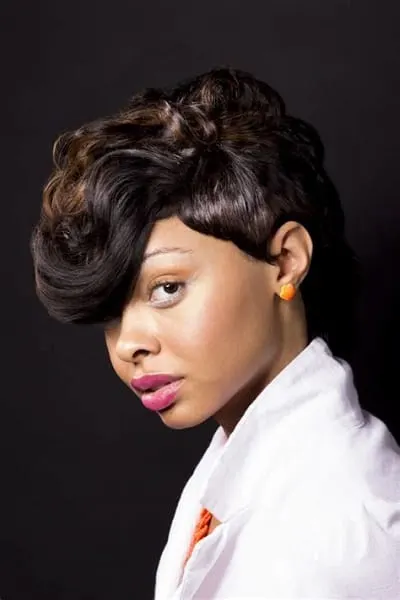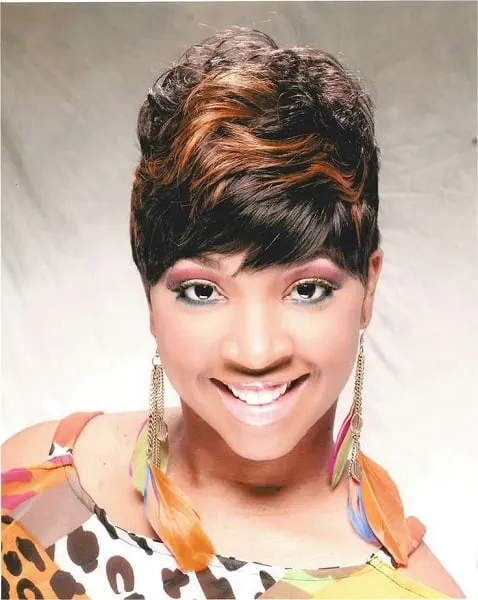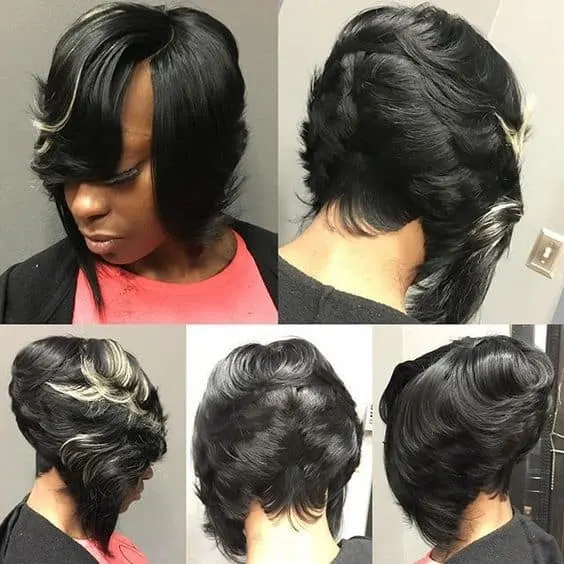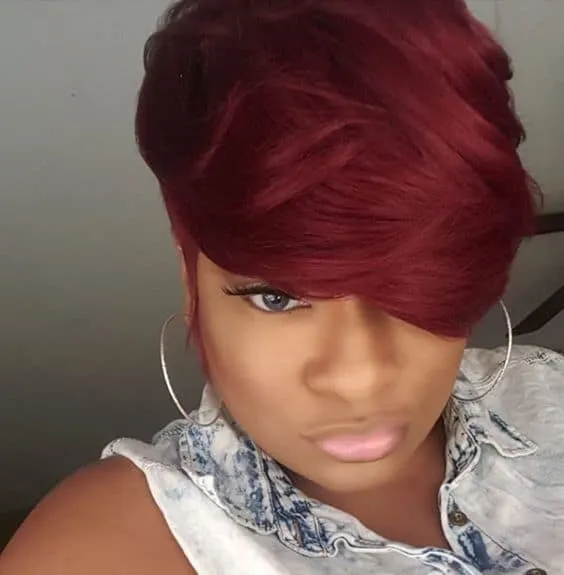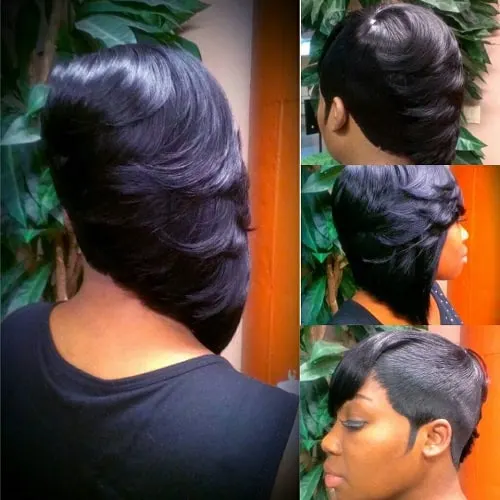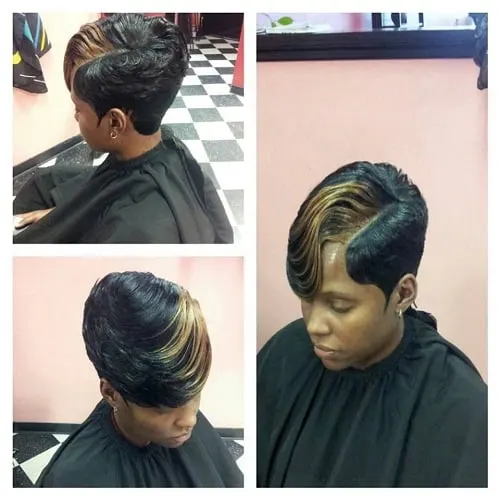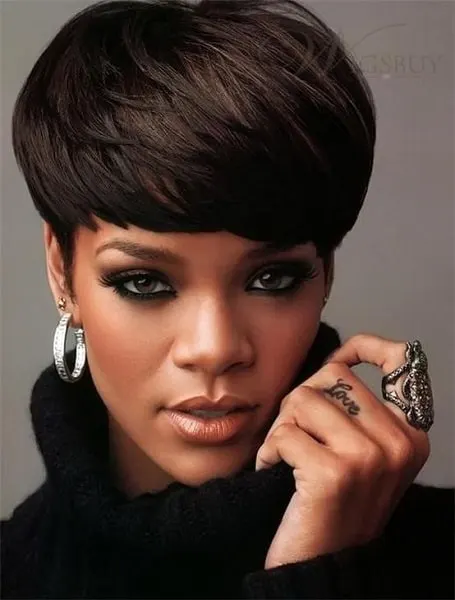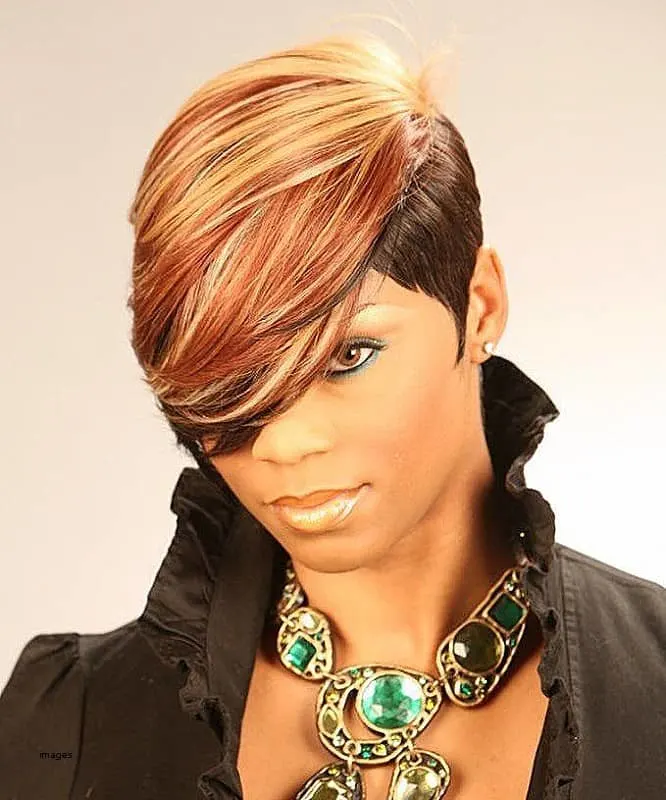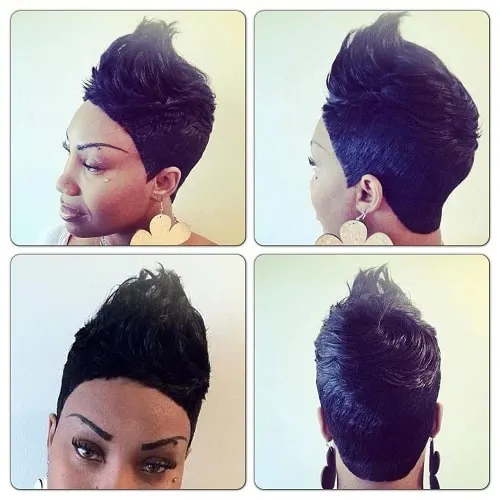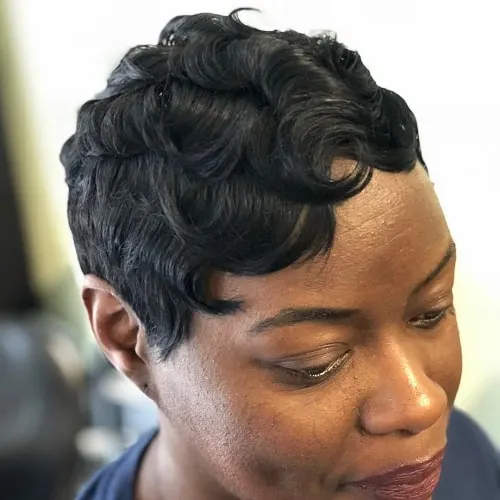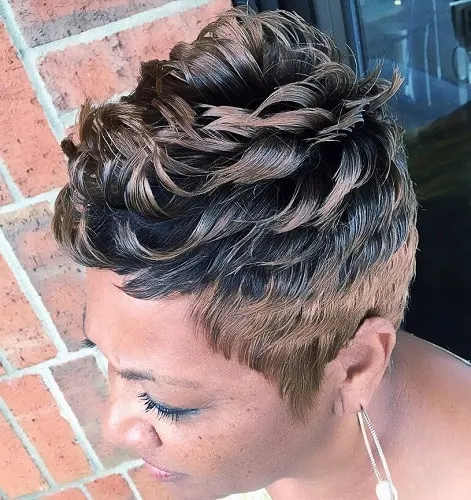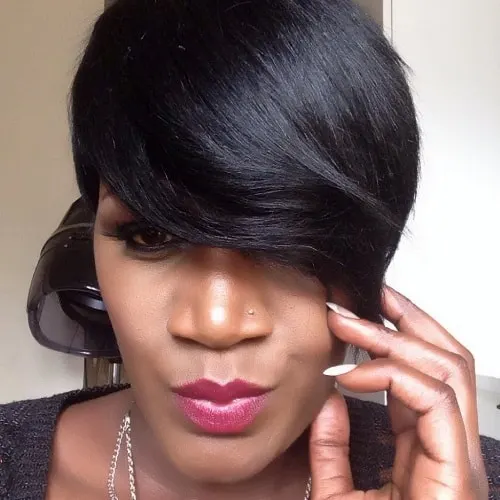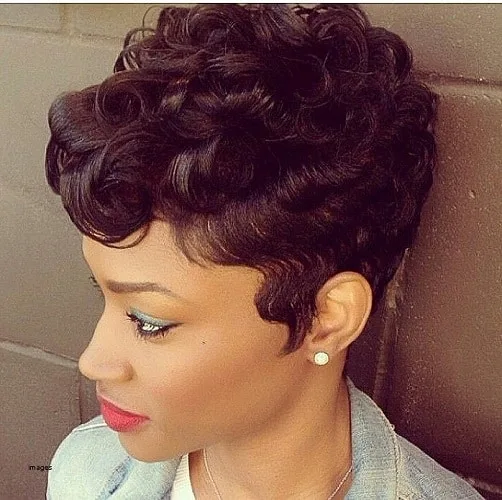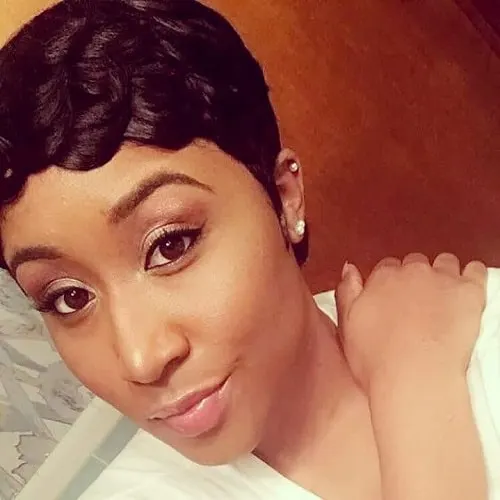 If you're not afraid of rocking a new haircut, why not pick a daring new color to sport it in as well? This cute, 27 piece lavender pixie cut gives off a sexy, whimsical vibe without being too loud. The layers are cut to give the style some movement, while the color offers some playful variety.