How to Style A Top Knot
Handsome Top Knots for Men
1.
2.
curly top knot for men
3.
top knot for asian men
4.
short top knot for men
5.
top knot for black men
6.
7.
8.
9.
10.
11. Standard Top Knot
This top knot is a very standard version of this style. Just gather all of the hair at the top of the head and place into a bun for this effortless look.
Hottest Long Hairstyles for Up-To-Date Boys
12. Tapered Top Knot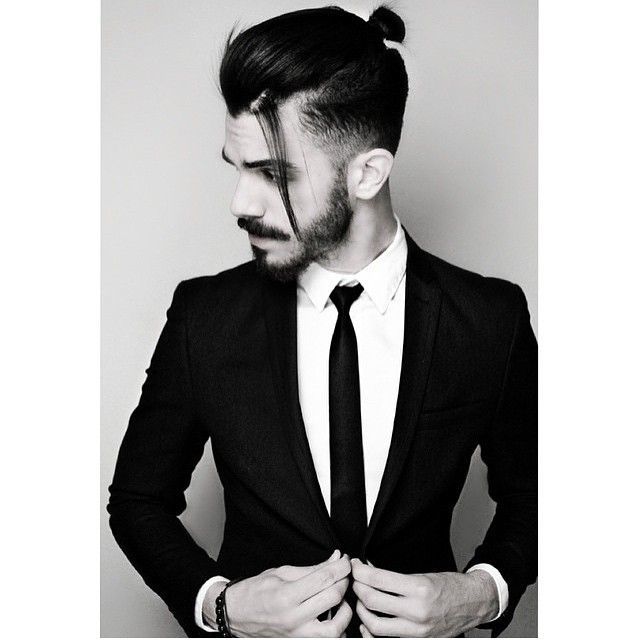 This faded tapered cut is styled up into a top knot and has been given a unique twist by leaving a small piece of hair out.
13. Side Braid Top Knot
Try snazzing up your top knot with a cornrow on the side. This is a unique variety of the top knot for men that is sure to make your look stand out.
14. Peculiar Top Knot
This unique top knot style features a tapered cut with a semi-box cut. If you're a man who isn't afraid to dabble in eccentric styles, then this top knot may be perfect for you.
15. Texture Top Knot
This textured top bun for men is perfect for those who have curly or wavy hair. Just gather all of the hair to the top of the head and secure with a ponytail holder.
16. Full-Fledged
This bun is another variation of the traditional top knot, but it's been set a little lower than standard. Perfect for a carefree look, but can be rocked in formal settings as well.
17. Side Parted Top Knots for Men
Here's another top knot for men that can be achieved with a tapered cut. The crown has been given a distinctive part, separating the shorter hair from the long hair.
18. Faded Top Knot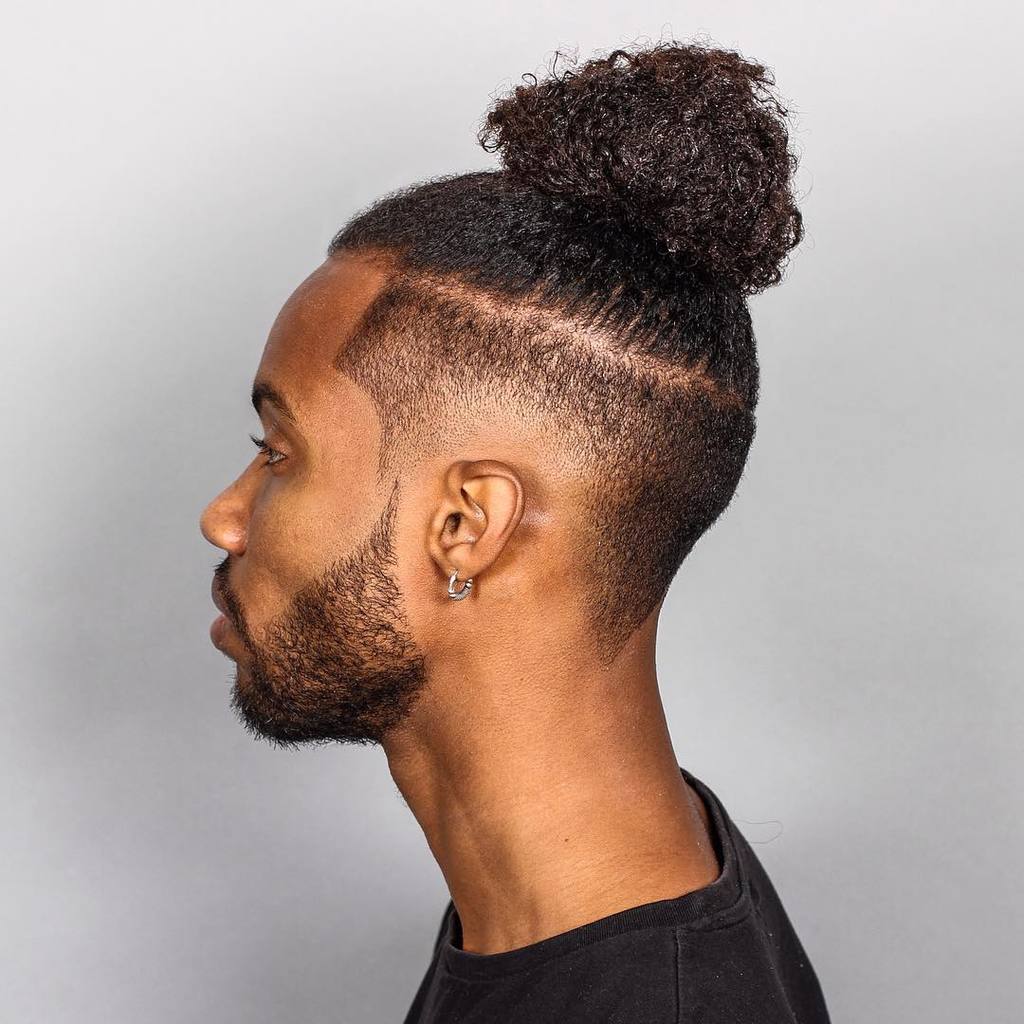 Here's a great top knot option for men, featuring a bun that has been given a distinctive part while the perimeter is cut very low and faded right above the ears.
19. Top KnotLocs
If you're a man who is sporting locs, you too can rock a top knot. Either go bold by gathering the hair into a tight bun and shaving the perimeter of the head, or get your edges lined up and pile it all on the top of your head for a messy bun.
20. Braided Bun
If you're looking for another alternative to the top bun for men, try cornrowing the crown for a sleek look. This particularly unique style features faded edges and deep side parts.
21. Messy Knot
Here's a top knot for men who aren't too interested in sleek buns. Put your hair into a loose bun in a half up half down style in order to achieve this carefree look.
22. Half Down Bun
Here's another half up half down top knot style that isn't as messy as the previous, but still achieves the same effortless look. To achieve this style, try leaving the nape down and brushing the rest of the hair up into a sleek bun.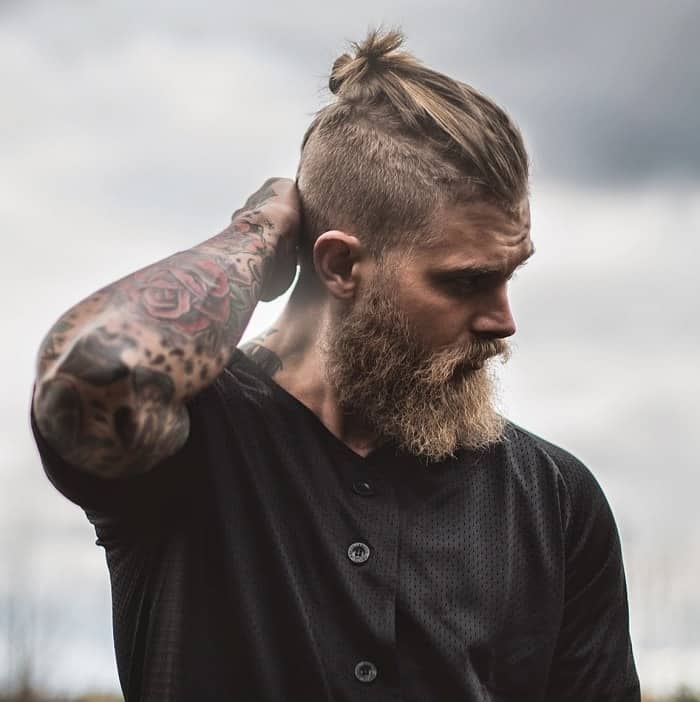 While top knots for men are on the steady incline, it's settling to know that they're very easy to achieve. If you're not used to doing men's top knot styles, try practicing a few styles to see what suits your style. Transforming your entire look can be as easy as brushing your hair up into a simple bun.