Good long hairstyles for boys are quite rare, that's why young men tend to choose something short and simple.
However, if you do enough research, it's easy to find amazing examples of easy-to-style and maintain long hairstyles. The longer the hair is, the more experiments you can make with it and the more different hairstyles you can come up with.
If you have long locks, there are no boundaries, you can go from shag to a bob or a striking mohawk. There is so much you can come up. Such is never the case with short hairstyles. If you are not scared of growing a long mane, get ready for a fun adventure!
Tips to Maintain Your Long Hair
Long hair enhances the beauty of your look, side by side, it demands something in return. That's is extra care and affection. One must follow some basic rules while growing and styling long hair. Read on the following list.
Long hair may lack moisturizer and tend to get frayed at the edges. Regular application of high-quality hair oil will help protect the hair from getting split.
One must not use low-quality products on sensitive things like hair. Once the hair gets damaged it requires heavy toils and time to regain beauty. So make sure you are applying good and branded products.
Use wide toothed comb or hairbrush. Don't comb the hair with a tight and thin comb. This damages the hair and sometimes it creates unexpected knots.
Be very careful while getting the service of a hairdryer. Never go for the extra heat. Keep the heat setting as low as possible. Continuous hot air should not be exposed to hair for a long time.
Don't wash your hair every day. Frequent exposure to water is bad for the health of hair.
Drink abundant pure water and eat a balanced diet. We will get what we eat.
Cool Long Hairstyles for Boys and Teenagers
Boys often don't want to spend too much time on their hair. However, these long hairstyles for boys can make you change your mind. Just take a look at how amazing a guy can look with a long mane. Perhaps one of these appealing hairstyles will become your next favorite.
Cutting the hair is easy, but growing it long is not. If you are up to the challenge, you can sport the most amazing hairstyle and become the king of the block.
Here are 130 modern long hairstyles that will look good on young boys and teenagers.
1. Long Curtain Bangs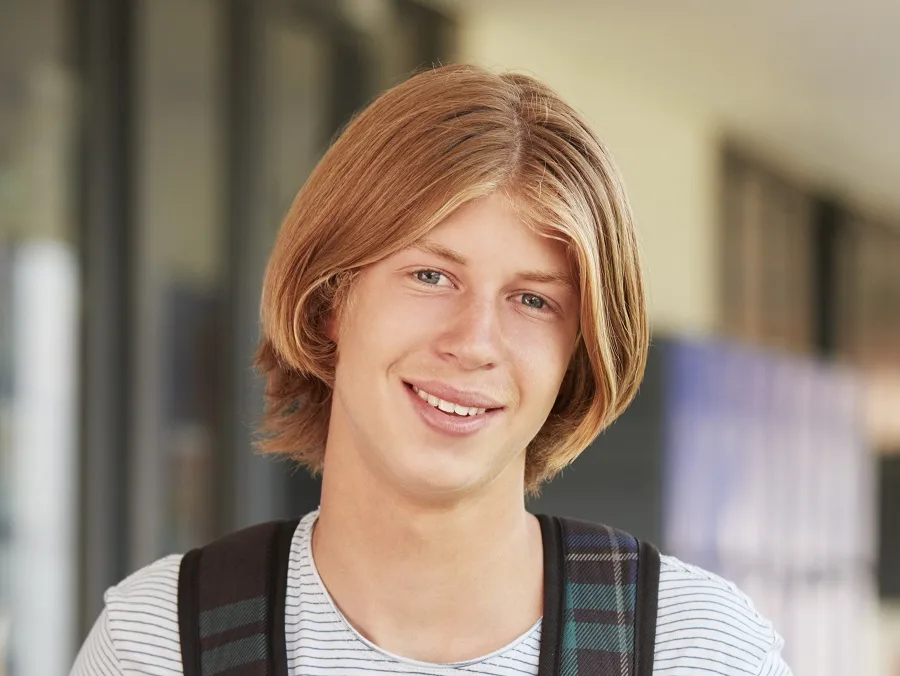 This long hairstyle for boys is a good choice for students, and it features long curtain bangs that frame the face. In the back, maintain the hair longer, covering the nape area.
2. Top Man Bun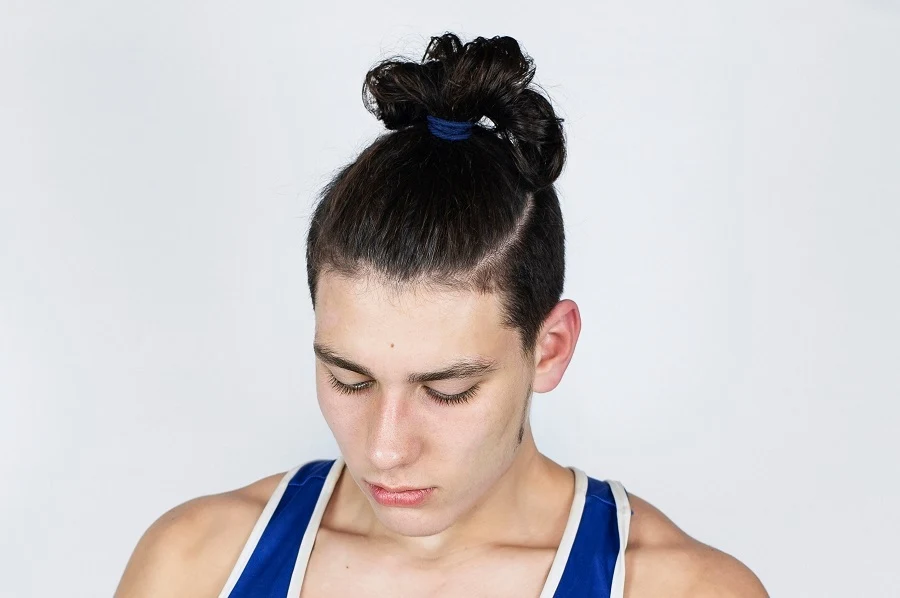 The man bun is still a trendy choice for boys and it doesn't seem to lose its popularity. Go for short sides and a long top that you can pin in a ponytail or a top bun. You can also extend the sideburns into a thin beard only for the sides.
3. Pastel Colors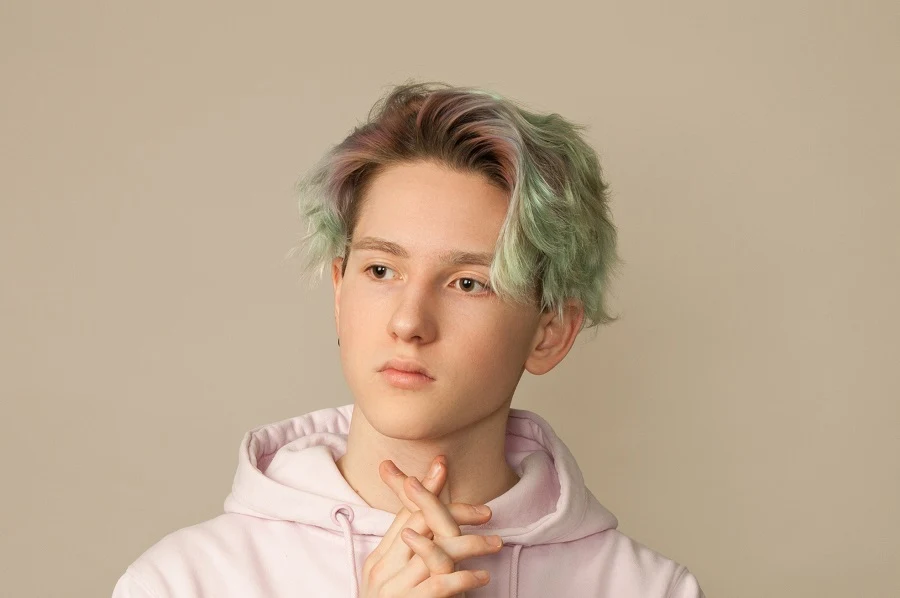 This block cut is very popular at the moment and most boys now want a longer hairstyle with curtain bangs. It transforms your hair into a canvas and you'll be able to play and add your favorite colors. Choose a combination between green and pink and maintain the roots in their natural color.
4. Twisted Braids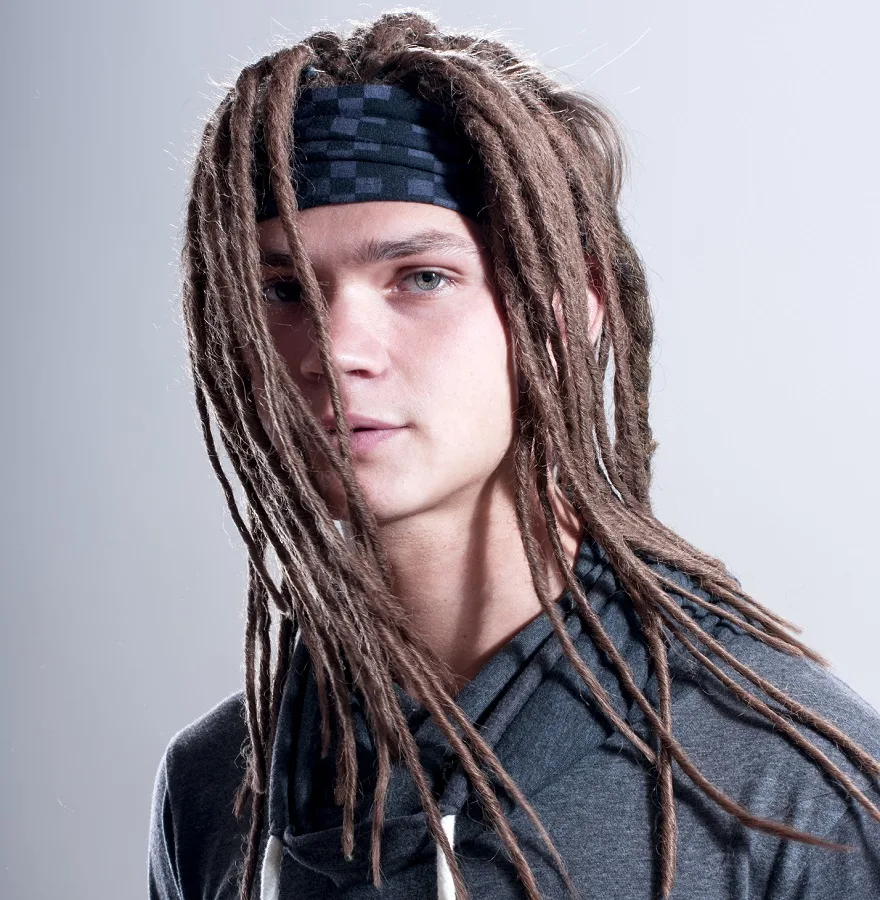 If you want a hairstyle that resembles dreadlocks without actually creating them, you have so many options available. You can buy already twisted hair extensions that are quite similar to dreads. Attach them close to the scalp but be careful because you don't want to create too much tension by making them too tight.
5. Messy Curly Hair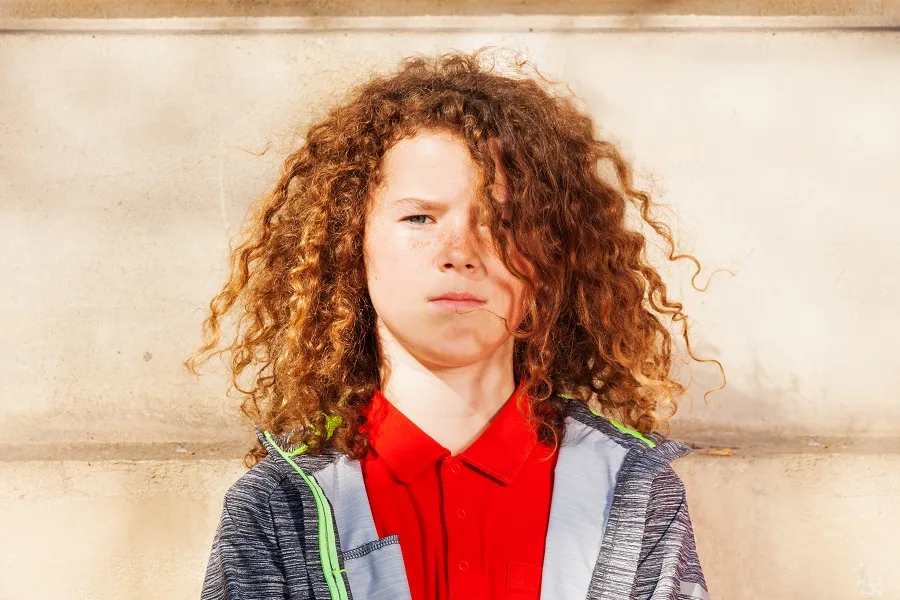 When your kid has gorgeous curls and he wants long hair that highlights them, you should consider a long hairstyle with layers. The mane will have volume and the coils will be able to form.
6. White Box Braids
Opt for these white box braids if you want a long hairstyle for boys that certainly gets all the attention. Use white jumbo hair and knit the small pieces with your natural top hair to add the length. You won't tie these pieces. Braid til the end and dip the hair in hot water.
7. Layered Wavy Hair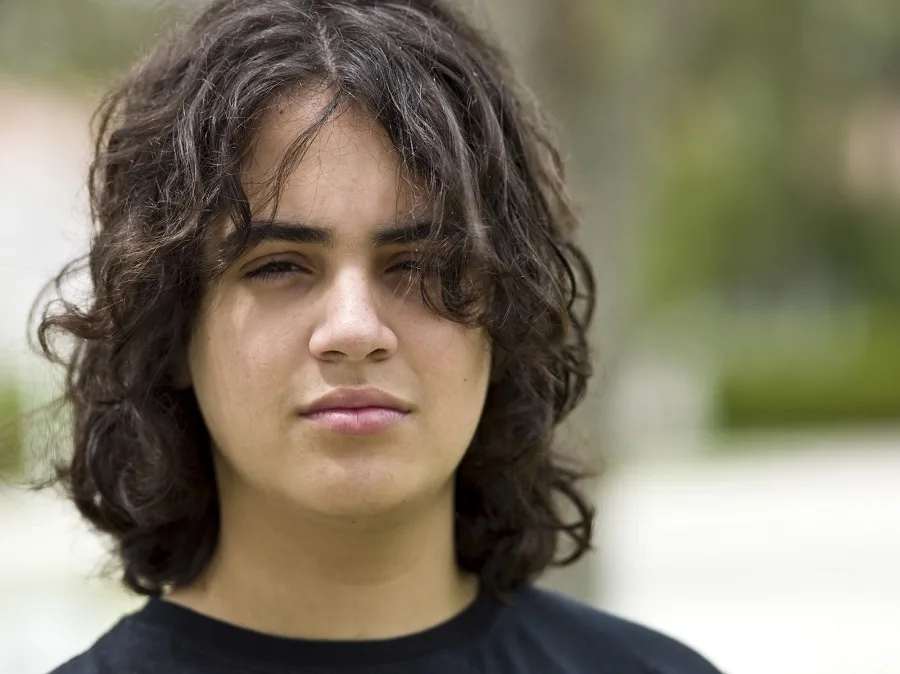 If you have curly hair, this long hairstyle for boys will suit you like a glove. Create a middle part and layer the hair. The bangs should be shorter, reaching the corners of the eyes. Give it a tousle and you are good to go.
8. Pastel Green Hair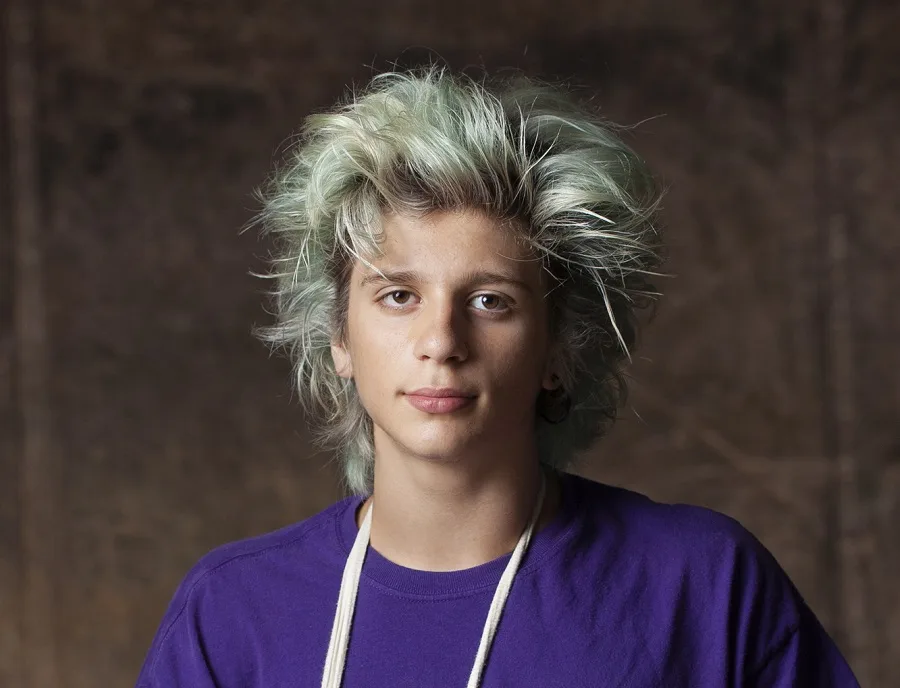 Such a long hairstyle for boys gives plenty of styling options. Bleach your hair, keeping the roots in their natural brown color, and opt for a pale green nuance. Tousle the hair and style a messy hairdo.
9. Cornrows with Side Fade
Cornrows are one of the most common and appreciated protective braids. Black men use them to keep the curly or coarse hair tamed but also to create great-looking hairstyles. To recreate this hairdo, go for zig-zag parting and a fade for the sides.
10. SkaterBoy Haircut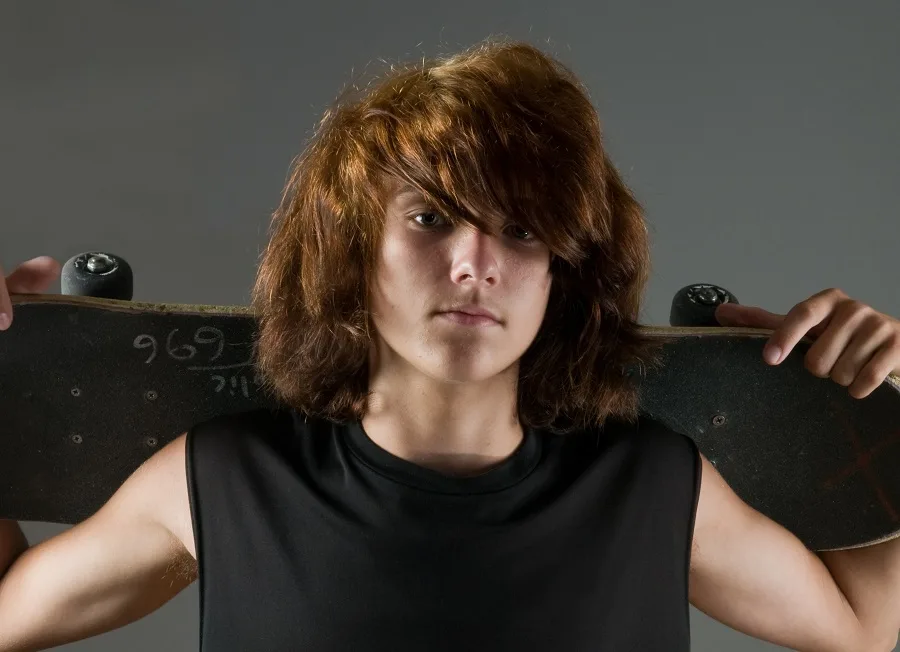 One of the cutest long hairstyles for boys is this skater haircut. It features long angled bangs that you will swipe on one side. They are also quite long, covering the eyes. The hair should be messy and wavy.
11. Brushed back shag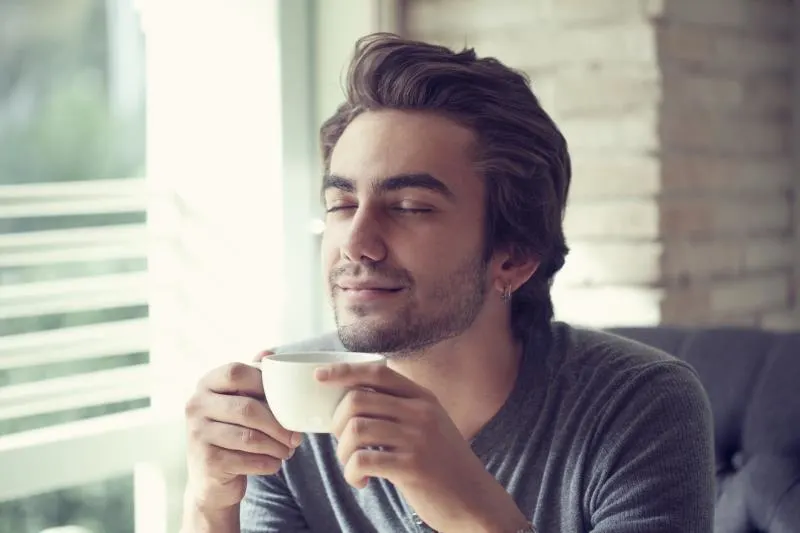 If you have soft and wavy hair, you can enjoy this amazing brushed back shag hairstyle. You'll need a few drops of gel to keep it in place. Play around with the top part and turn it into a pompadour.
12. Wild curls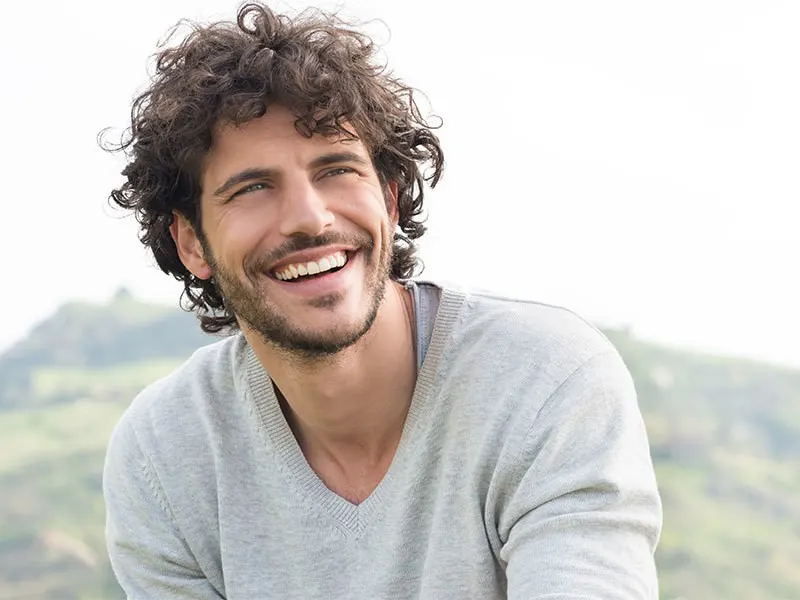 If you have curly locks, this hairstyle is a wonderful choice but only if you are not afraid of a little messiness. Allow the bangs to grow wild and keep the hair down your neck neat.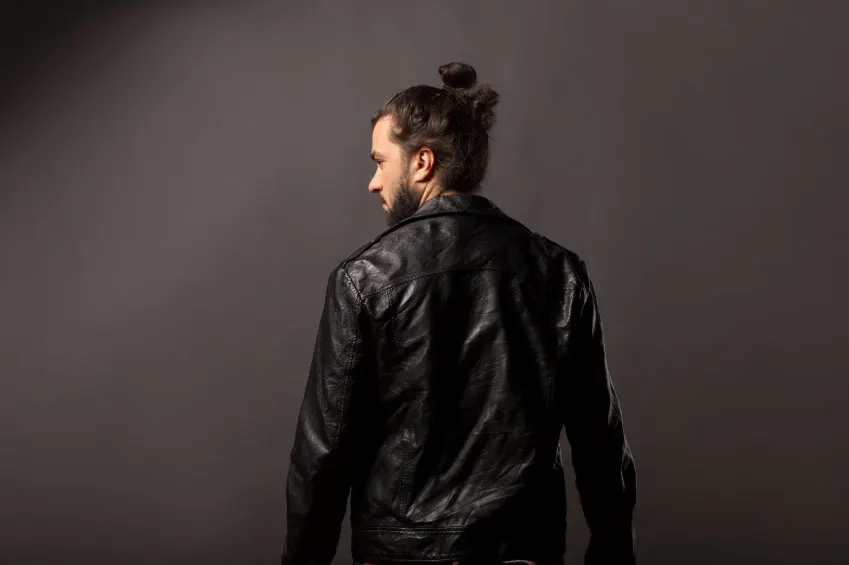 If the hair is truly long and you need a way to keep it out of your face, buns are the best way out. They win the battle with ponytails since they are easy to make and keep neat.
14. Clip it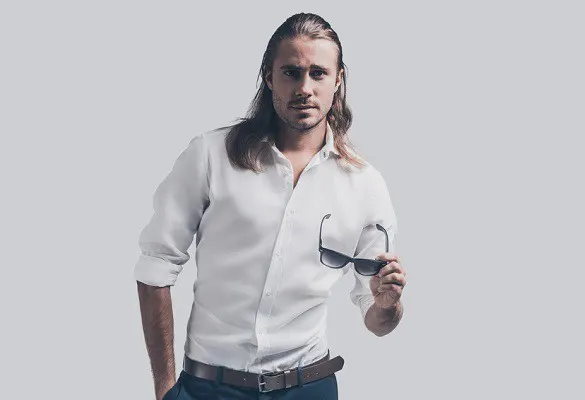 If you want to get your long mane out of the way but still want others to see it, you can use the clipping trip. Collect the side locks and clip them together in the back. You'll get the best of both worlds.
Teenager? Browse 70 Trendy Hairstyles for Teen Guys
15. Sleek look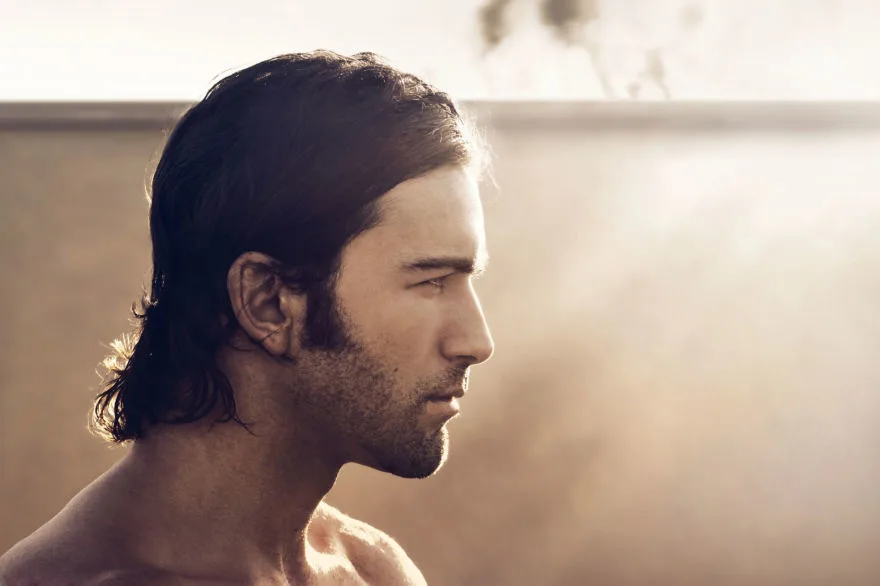 If you have a shag and want to keep it neat, the hair gel should become your best friend. By sleeking the hair on top you get a neat hairstyle without any hassle and can make a great impression.
16. Layered shag with asymmetrical bangs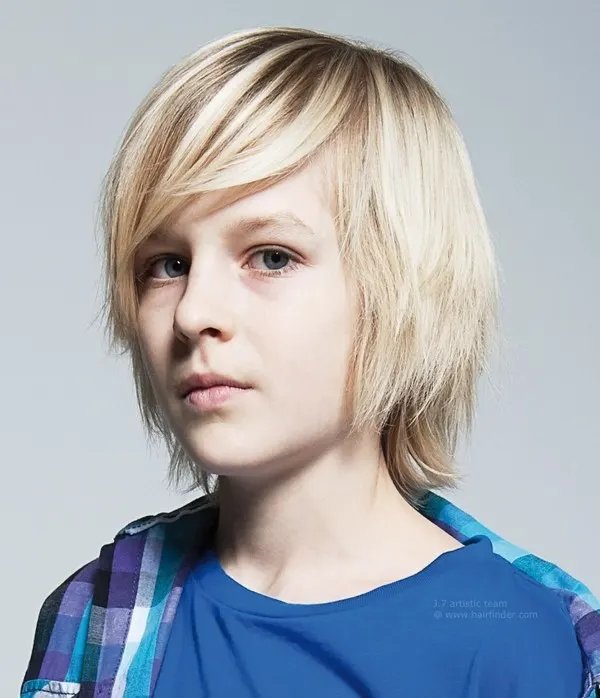 This layered shag with asymmetrical bangs is exactly what a boy needs if he has thin straight hair. Such hairstyle will stay neat without any hair gel. The asymmetrical bangs add it an extra modern oomph.
17. Long layered bob with bangs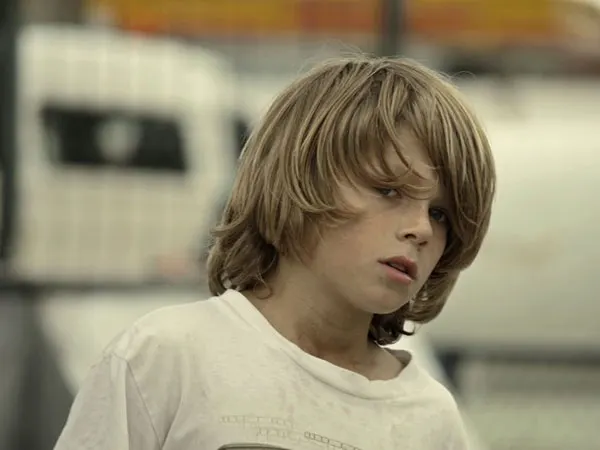 This very attractive long haircut for boys is usually not a big favorite among youngsters since the hair tends to get into their eyes. However, teenagers will appreciate the appealing and romantic look such a bob gives them.
18. Highlights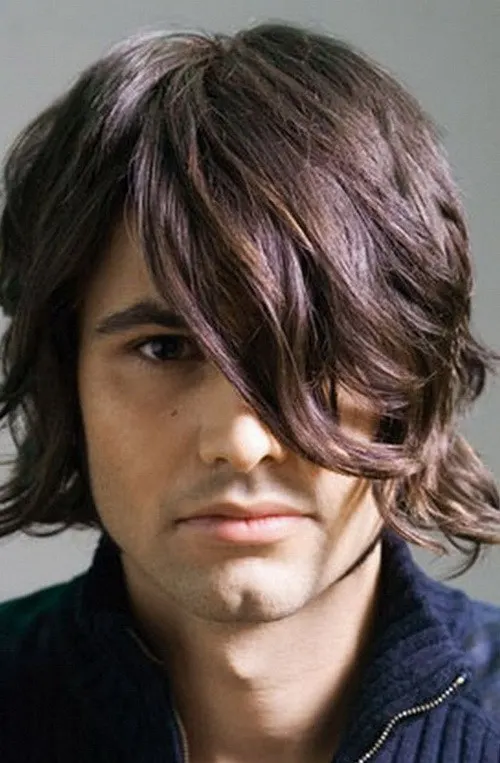 While young boys don't know how to take advantage of the highlights, teenagers can completely change their appearance with a touch of a new color. Dye your long locks with new shades and get an attractive look.
19. Long pixie with wispy bangs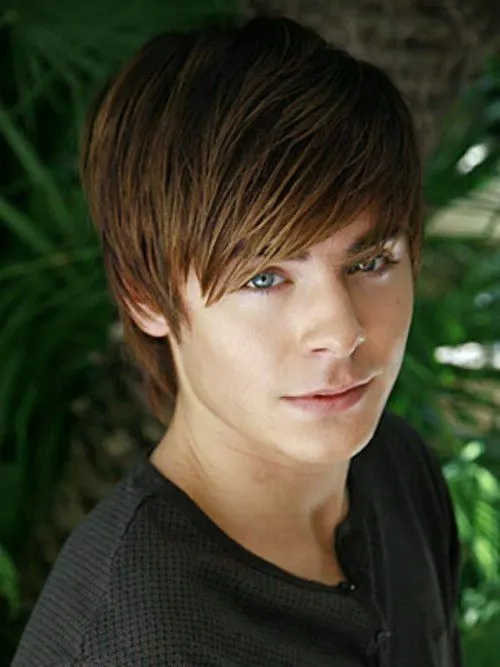 This hairstyle with eye-covering bangs is exactly what you need for a dreamy look. The main advantage of this hairstyle is that the hair is kept out of the way. The overall maintenance is minimal.
20. Voluminous shag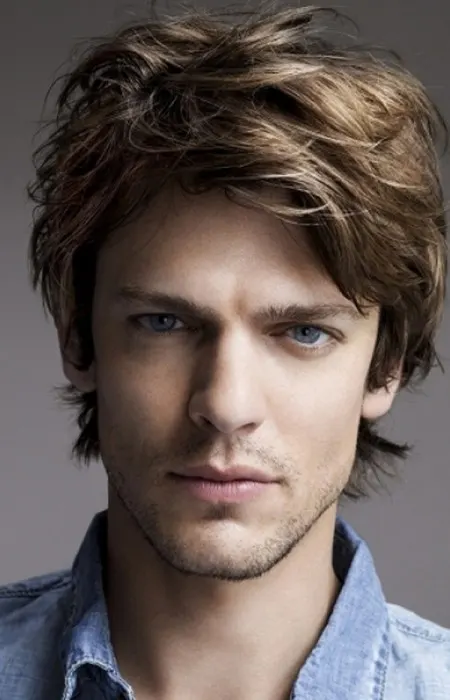 This is a tricky hairstyle that borders on being short. Only the hair down the neck makes it a wonderful long hairstyle for boys. The hair is kept out of your face while seeming voluminous and long.
21. Highlighted ends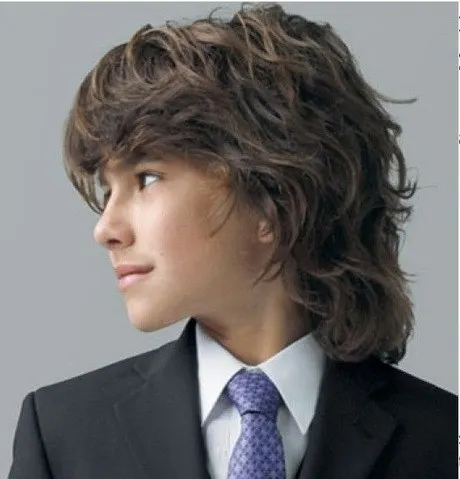 Turn a simple shag into something truly fantastic by highlighting the ends. Only a professional hairstylist can turn your hair into a fiery mane. Consider blonde or red shades for this look.
22. Short bob with bangs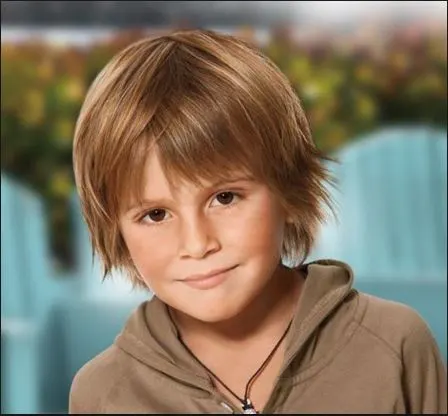 This hairstyle is perfect for young boys with fine hair. The locks are mostly the same length and the bangs are long but not eye-reaching. All you need to do to keep this hairstyle neat is to brush it on a regular basis.
23. Pixie with alluring bangs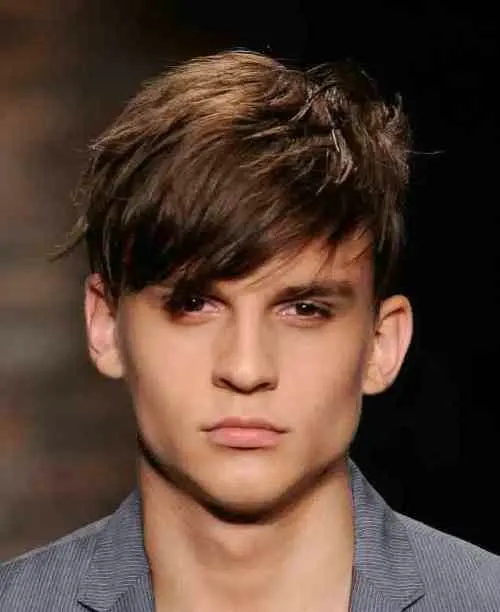 This long hairstyle for boys is suitable for teenagers. Young boys won't appreciate it because of the long bangs that get into the eyes while on a teenager such bangs look appealing. Some styling is in order.
24. Cropped shag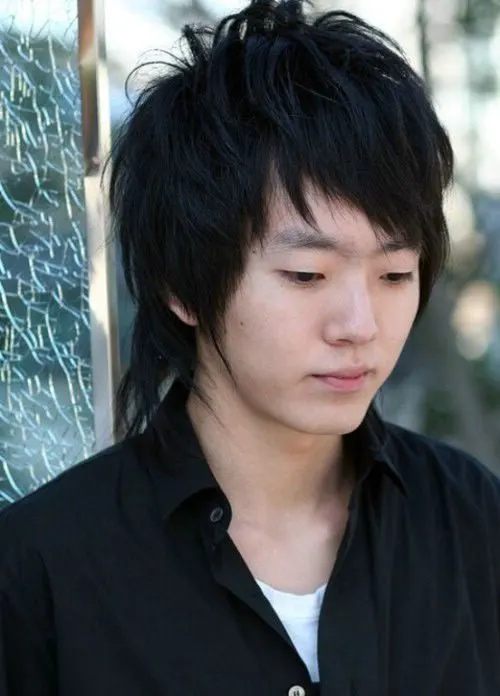 This cropped shag is a good choice for guys with thick and straight hair. Take a close look at how the sides and the back are styled here. The bangs are asymmetrical and long. The overall look is very stylish.
25. Neat and red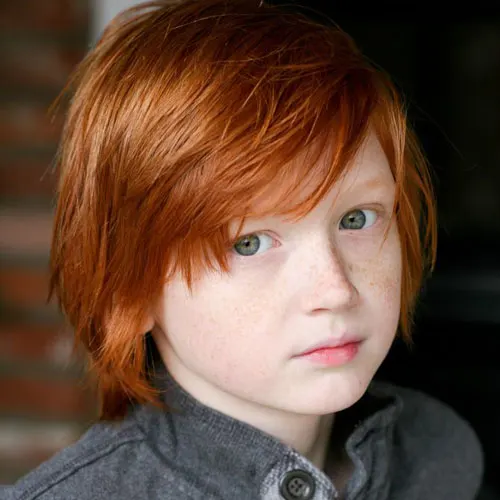 Making the hair, all the same, the length can create a nice neat bob for boys who hair is too think to be styled into anything more complicated. Such long hairstyles for boys are gaining more and more popularity.
26. Spiky undercut
While an undercut is done mostly on short hair, this long variation is a wonderful choice for a boy. The top part can be spiked up to create a stylish appearance suitable for special occasions.
27. Striking curls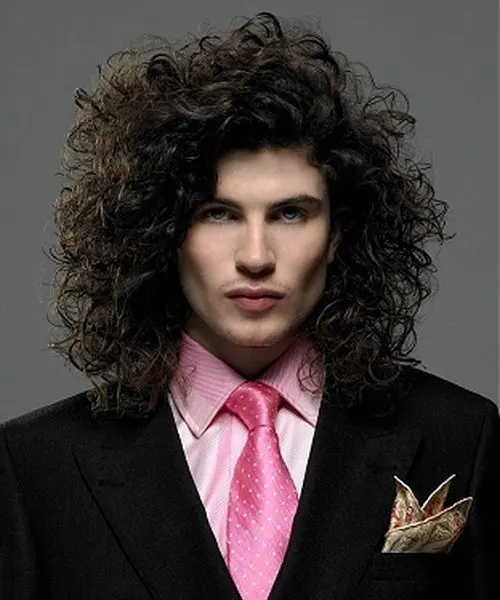 If you have thick and curly hair and are not afraid of maintenance, this hairstyle is for you. The more curls you have, the more voluminous it will look. You can choose to add bangs or leave it all the same length.
28. Fun and sporty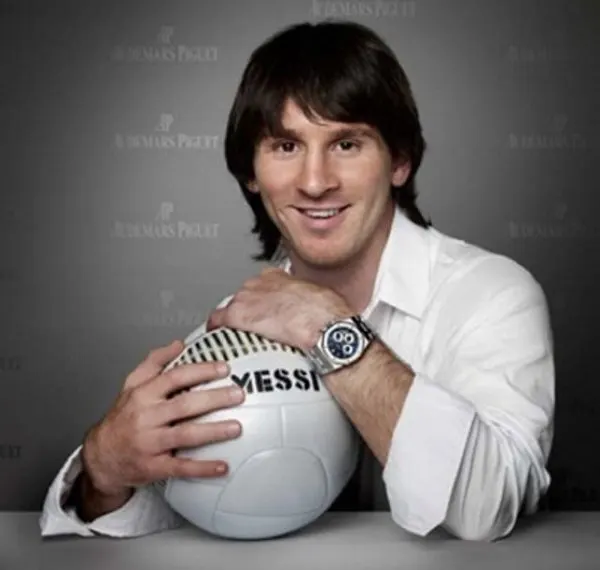 This simple shag was made popular by Lionel Messi and it's not going out of style. It's easy to make and keep neat even if you are into sports. The thinner your hair is, the easier this hairstyle is to maintain.
29. Shorty and shaggy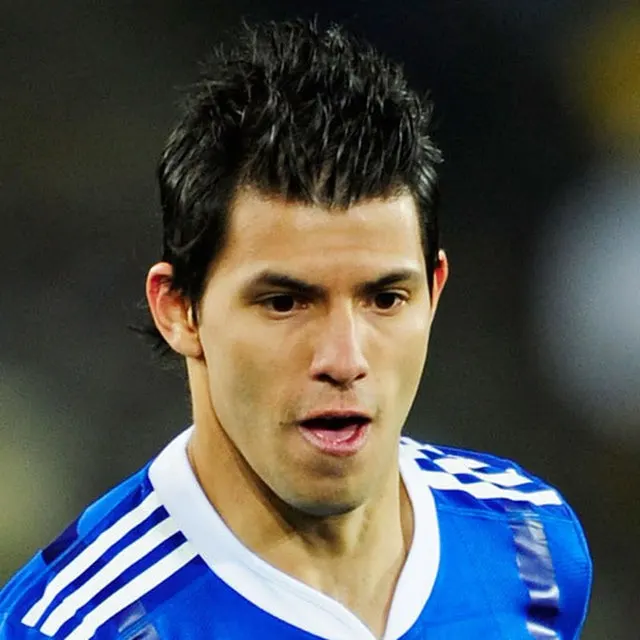 This short shag with a long top is a good choice for guys who like spiky hairstyles. Any boy with thick enough hair can create various styles using the hair on top, while the bottom part adds more zest.
30. Down the neck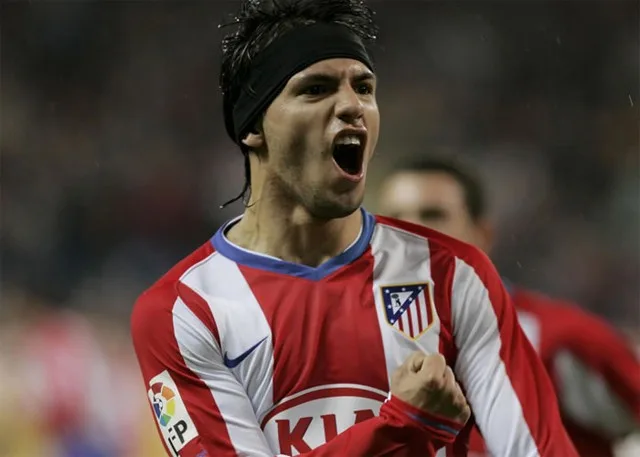 Leaving the hair on top short and allowing it to grow down your neck is an ideal way to combine a short and boy's long hairstyles. The top part is styled in a way you always wanted to and the back part doesn't need any maintenance while looking fashionable.
31. Elongated pixie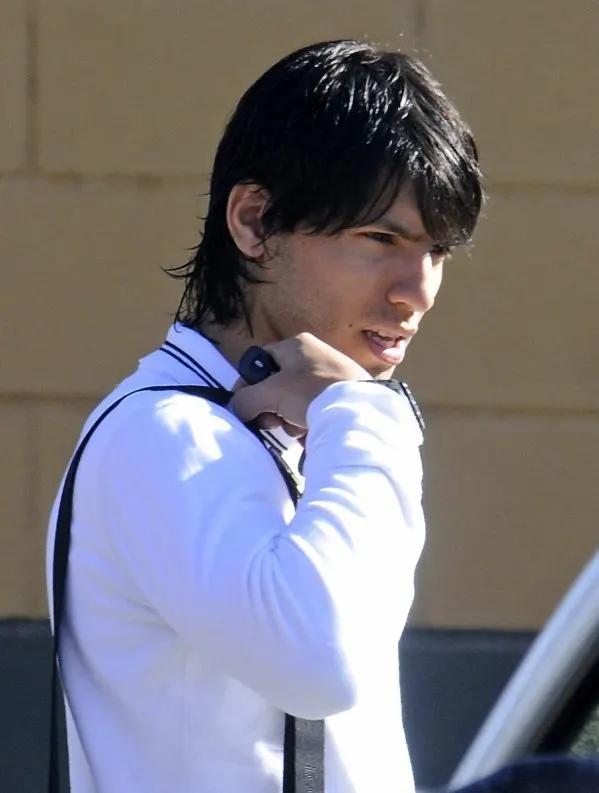 This is a variation of the elongated pixie. The hair on the top is styled into an elegant pixie with long bangs, while the hair down the neck is left as long as you wish it to be. Some guys choose to make braids or ponytails.
32. Elongated undercut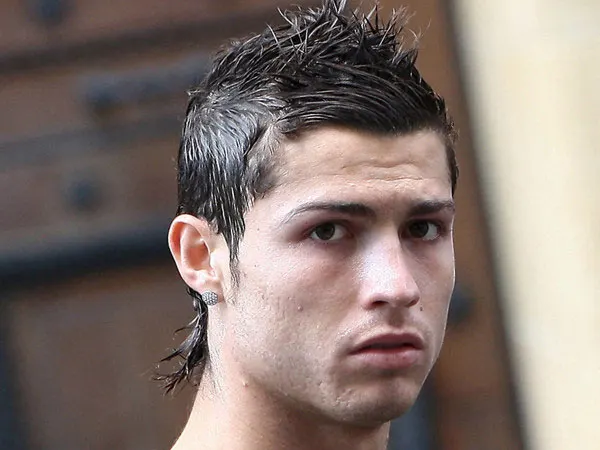 This hairstyle requires the same approach as the elongated pixie. The top part is styled as an undercut. The hair is left long enough to make pixies and comb-overs on top while the part down the neck stays ready for a ponytail.
33. Sleek shag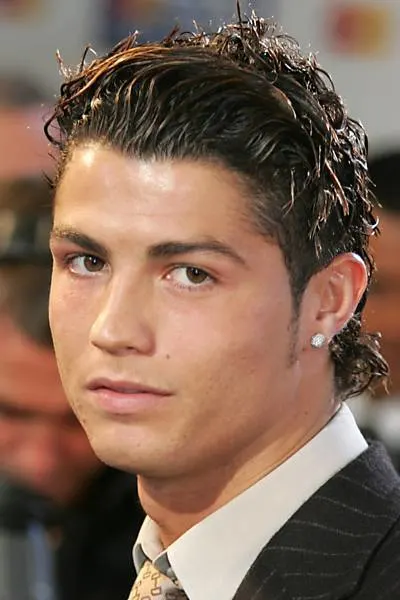 There are many ways you can go about making a shag. This one is the simplest. Most of the hair is cut short to avoid extra styling and the hair behind is left just about 5 inches long. This long haicut for boys is styled with plenty of hair gel.
34. How low can you go?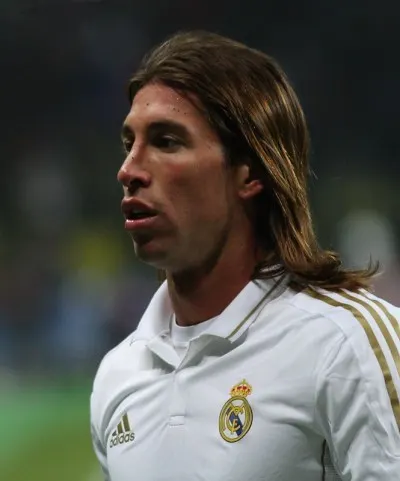 This hairstyle is simply long. The hair is brushed backward to be kept out of the face. Such hairstyle is rarely worn down. Most of the boys prefer it to make stylish ponytails or appealing braids.
35. No tricks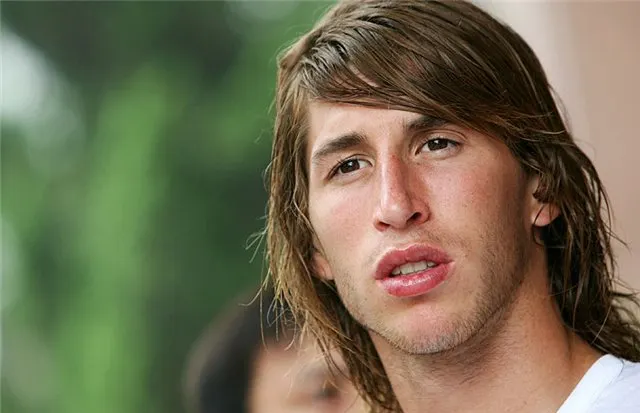 This simple long hairstyle involves layers and wispy bangs. There is nothing tricky about this cut. It's easy to make and easy to wear. All you have to remember is to make regular touch ups to keep the layers looking neat.
36. High comb over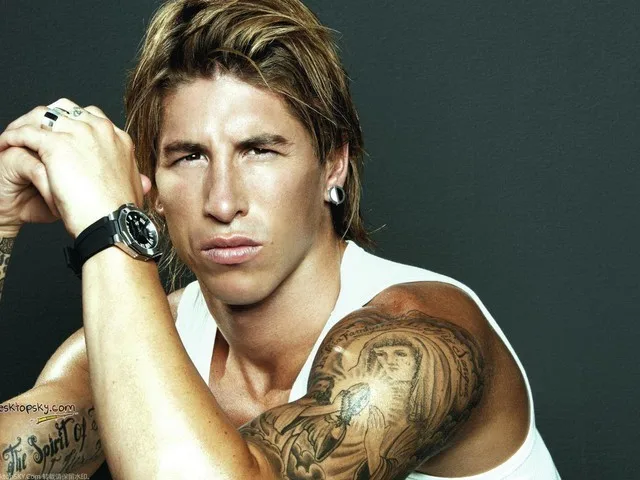 High comb overs look great as part of an undercut or a taper fade but coupled with a long hairstyle the look becomes even more magnificent. Consider spiking your hair up and combing it backward.
37. Accessories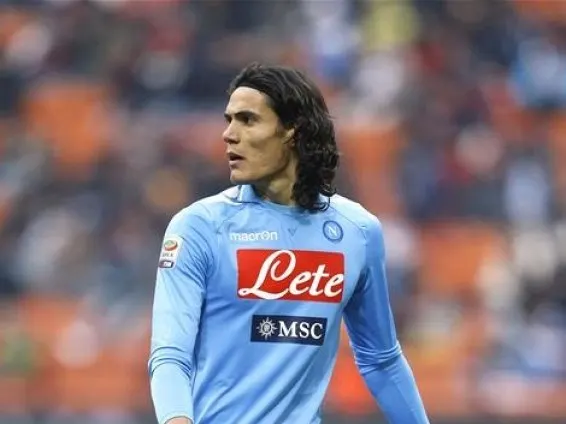 Some boy's long hairstyle look especially appealing when the right accessories are chosen. Headbands for men are a great way to keep your hair down without worrying about it looking messy.
38. Pump up the volume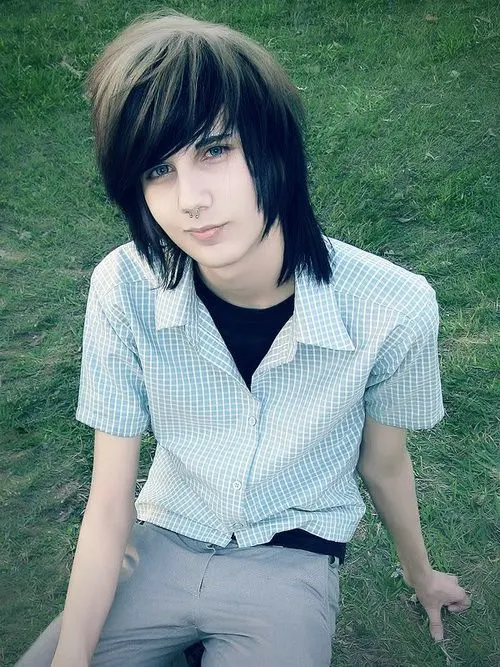 You can turn your long asymmetrical shag into a voluminous do with the help of a curling iron. Pump up the volume by lifting up the roots of your strands. This is not a daily style but can be useful for a special occasion.
39. Middle part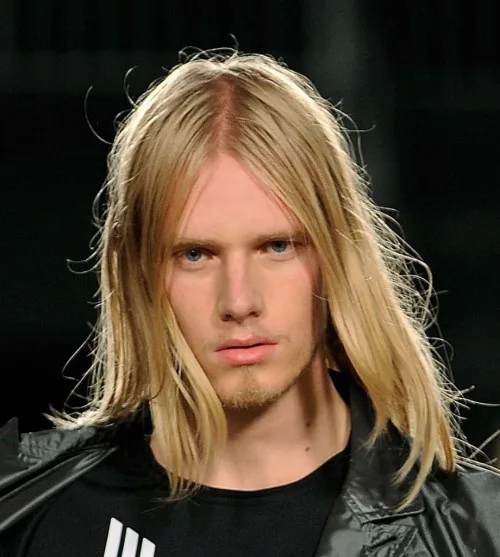 Simply wearing your hair down is fun. By arranging a middle part you can create a simple yet romantic look. However, such approach requires regular brushing and some hair products.
40. Wavy choice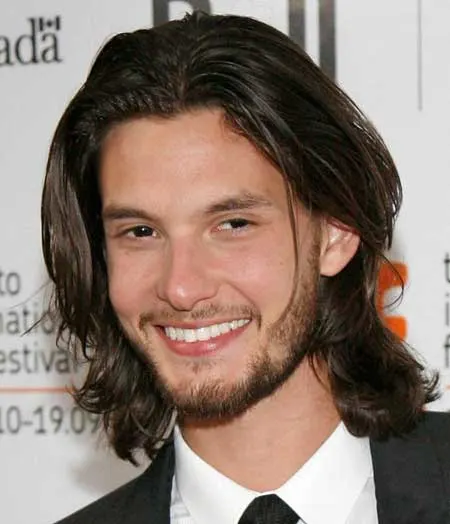 If your hair is wavy, you can create a great hairstyle and keep it intact easily. The waves give this layered shag some effective extra volume. The middle part adds this hairstyle some charm.
41. Short bob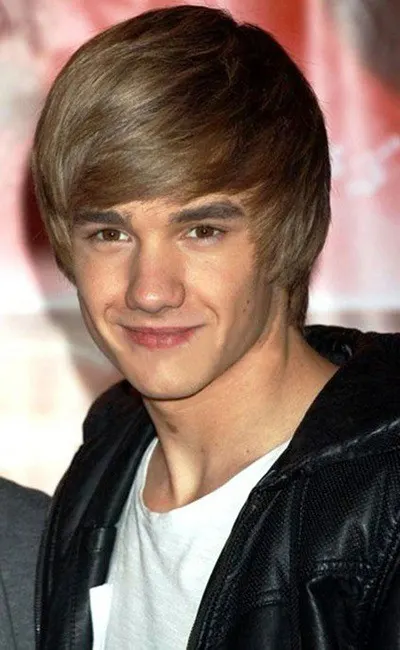 Such bobs are usually women's choice, but there are boys that can take advantage of them and look fantastic doing it. The top part is styled to be voluminous and round. The bangs are long and blunt.
42. Windblown mane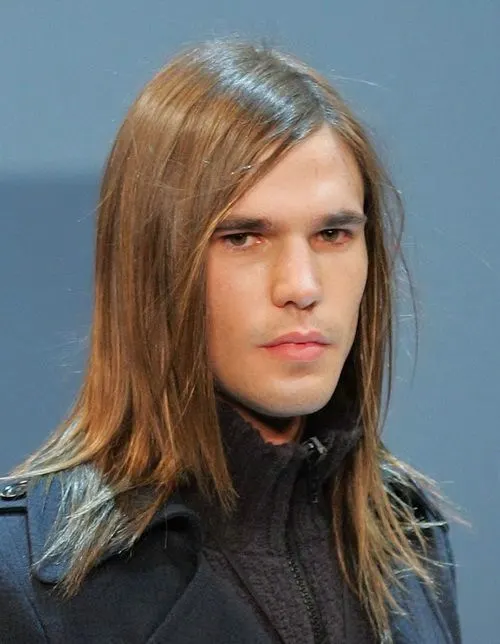 Some guys don't like to bother with keeping their manes straight, and there is some charm to this. Wearing your hair simply down without coming up with anything special is a good choice for some occasions.
43. Simple bob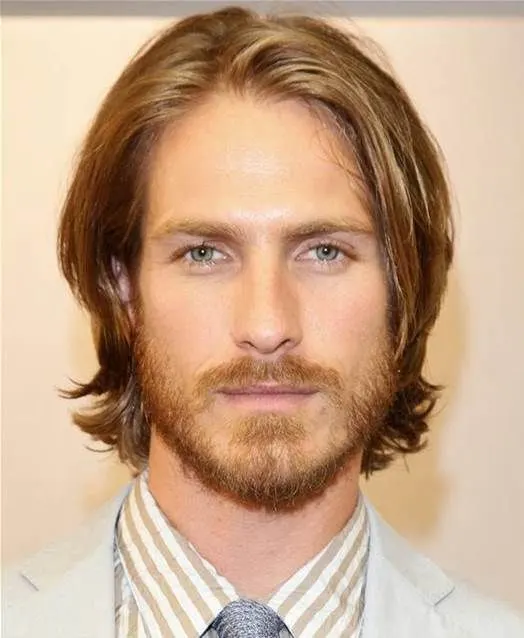 This simple layered bob with the front strands shorter than the back can be a wonderful choice for any occasion. Any boy can easily wear this cut to school without being afraid of reprimands.
44. Long fringe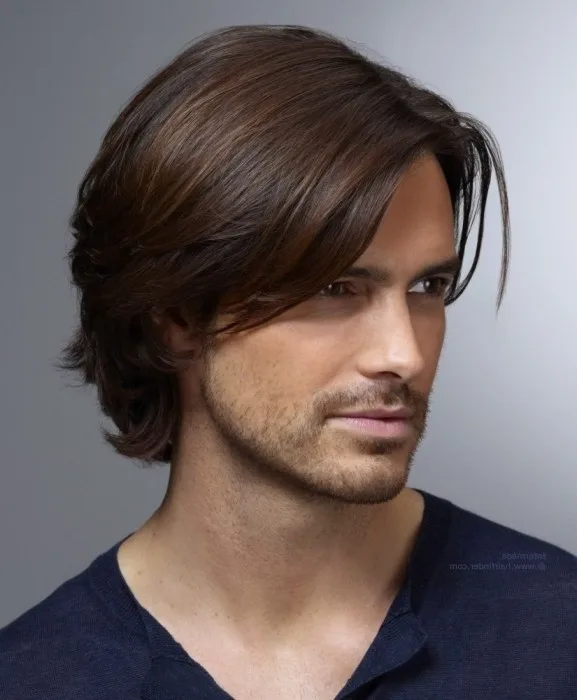 A long fringe coupled with a short shag can create a wonderfully romantic and soft look many boys would love to sport. Such hairstyles for boys with long hair are popular among teenagers.
45. Striking curls
If you have wavy or curly hair, you can enjoy this complicated yet magnificent approach. The shag is carefully styled with the help of some hair gel. The bangs are side swept. Each wave is arranged separately.
46. A-line bob with side swept bangs
If you are brave enough to grow long hair, no one can stop you from playing around with it. Consider something interesting, such as an a-line bob and arrange the bangs in order to make a real statement.
47. Shabby shag
Despite its name, this shag looks quite neat and can be a great choice for guys with thin and straight hair. In order to compensate the lack of volume in the back, add some by creating blunt bangs.
48. Oh, those bangs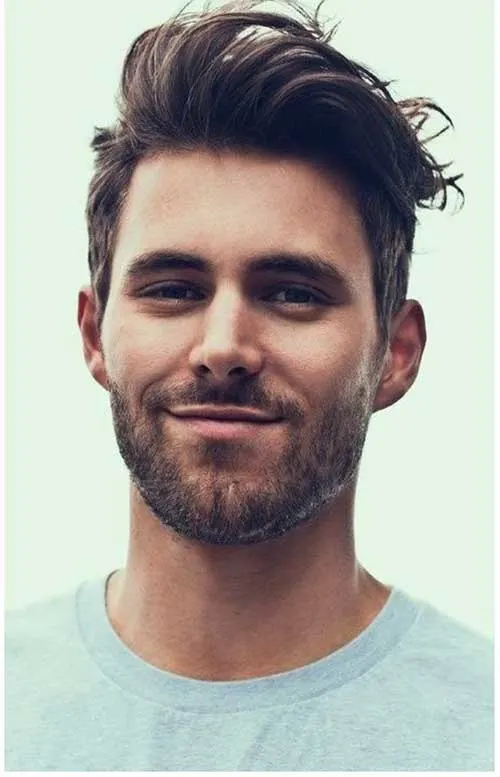 If you are not ready to create a full-blown long hairstyle for boys, you can start with growing long bangs. There are so many ways you can play around with them, starting from spikes and ending with a cowlick.
49. Fun and simple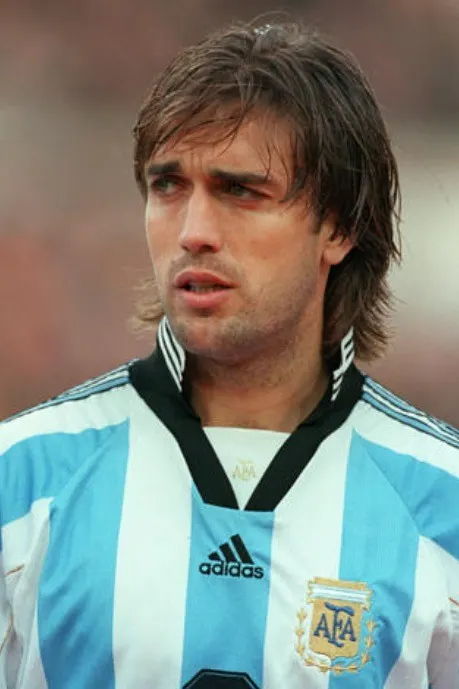 Guys who like to lead an active way of life like simple hairstyles. If you want long hair while keeping the maintenance to a minimum, go for the simplest shag, short in front and long in the back.
50. Sport the waves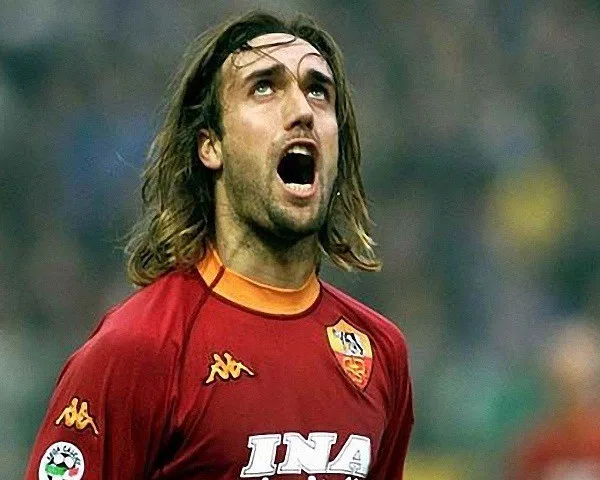 If your hair is wavy, it might be hard to manage. But most of the time, it will look good on its own. Let your waves down and add a bit of hairspray to keep them from looking too wild.
51. Ponytails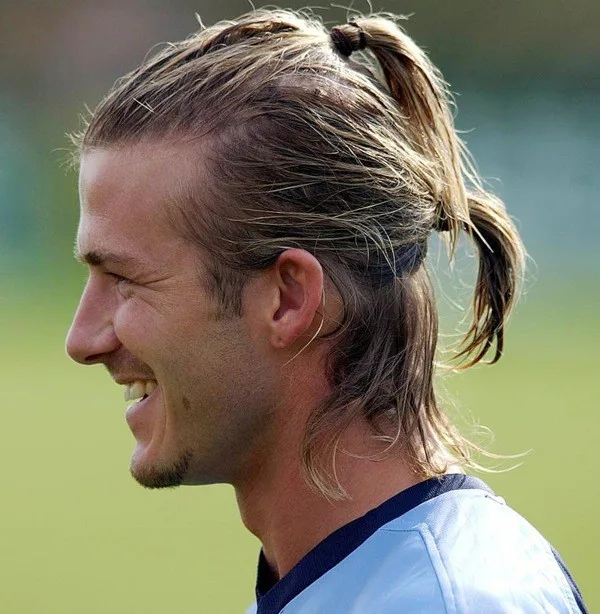 No matter how amazing your hairstyle is, sometimes the long locks get annoying. Instead of cutting them off, turn to fun hairstyles, such as various ponytails. Make one, two, three or ten.
52. Brighten up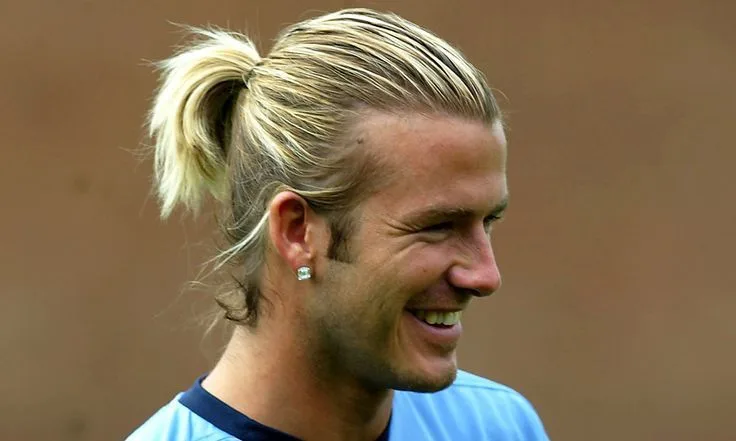 Brighten up your long mane by going blonde. Changing the hair color is just as fun as creating a new hairstyle. Long dyed hair looks especially impressive if you choose the right shades.
53. Cornrows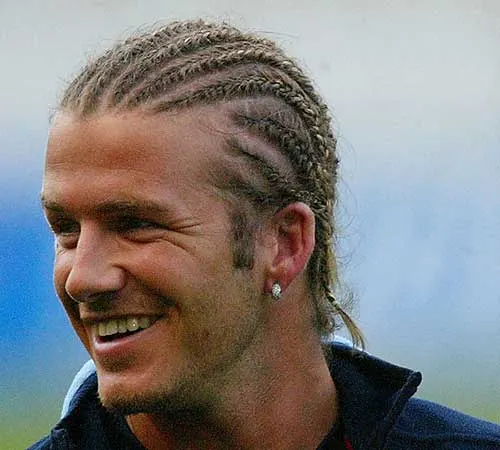 Long hair gives you a chance to experiment as much as your heart desires. One of the most effective ways to make your long hair manageable is to create cornrows. Give them a try!
54. Low ponytail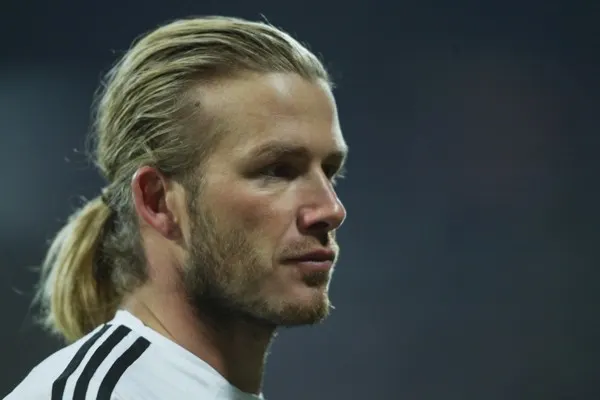 A low ponytail is the most popular hairstyle among men with long hair. However, it is rather boring. If you must collect your hair to keep it away from your face, come up with several ponytails or braids.
55. Windblown bangs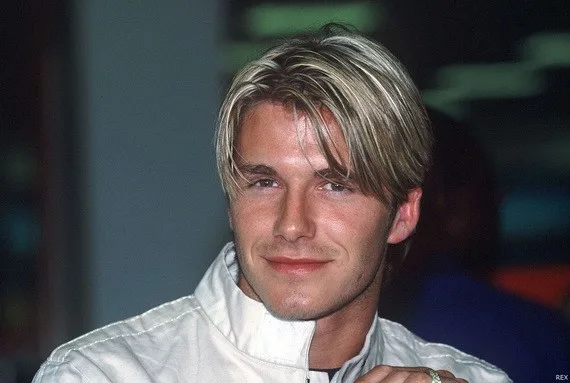 Bangs are not a compulsory part of long hairstyles for boys but they make the haircut look more stylish. The longer you fringe, the better impression you can make with your appearance.
56. Classic highlights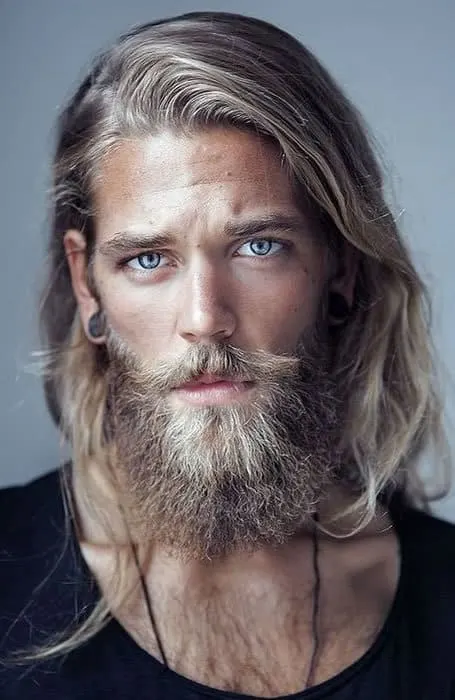 Knowing the right highlighting approach to your hair allows you to create the most striking long hairstyle for boys. The longer the bangs are, the better the highlights look from the front.
57. Messy tresses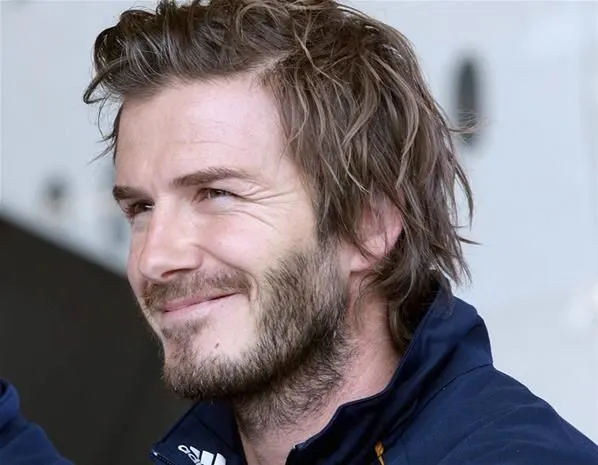 Sometimes the easiest way to sport a haircut is to leave your hair alone. While it might look wild and messy to some, others will like the freedom such wonderful long hairstyle can make you feel.
Most Popular David Beckham Hairstyles
58. Add a beard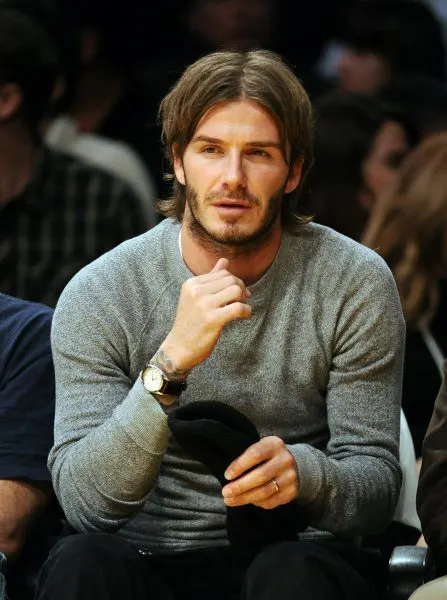 If you are old enough to style a beard, it can be a great addition to any of the long hairstyles for boys. The contrast of long hair and a short and neat beard can be truly impressive. Give it a shot!
59. Keep it short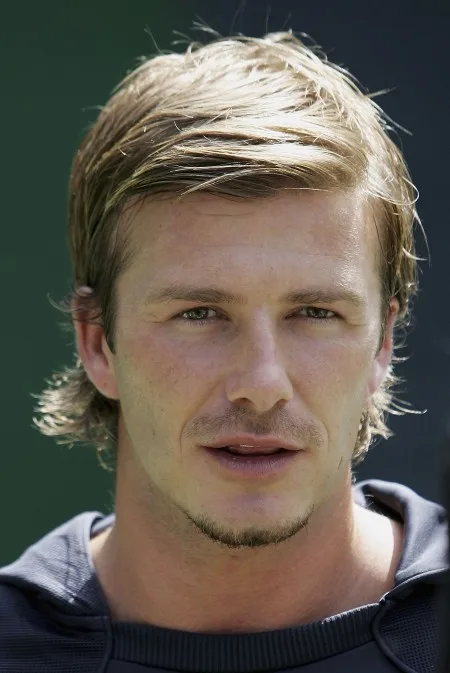 Short hair in front is a wonderful way to direct the attention to the long hair in the back. By keeping the hair all the same length beside the back part, you are creating a neat and appealing hairstyle.
60. Partial highlights

Make your bob really shine by adding partial highlights. You can create a fiery hairstyle by adding a few red strands to your brown or black mane.
61. Shag with long bangs
This simple shag with long bangs is a good choice for guys with elongated face shape. While not requiring too much maintenance this long hairstyle looks impressive. It will look the best on straight hair.
62. Simple yet striking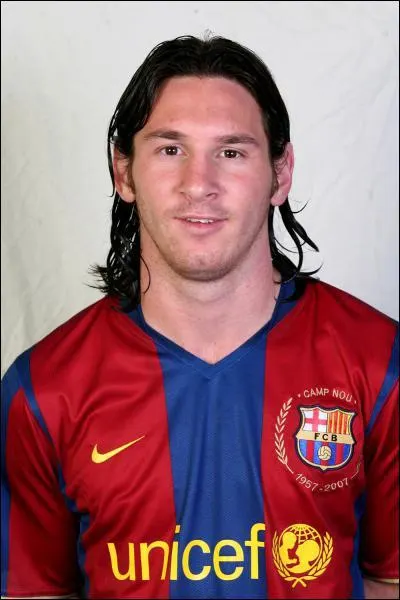 This simple long hairstyle is often the perfect choice for boys. The hair is long and straight without any bangs to deal with. Such hairstyle is perfect for making ponytails or keeping your hair down.
63. Layered bob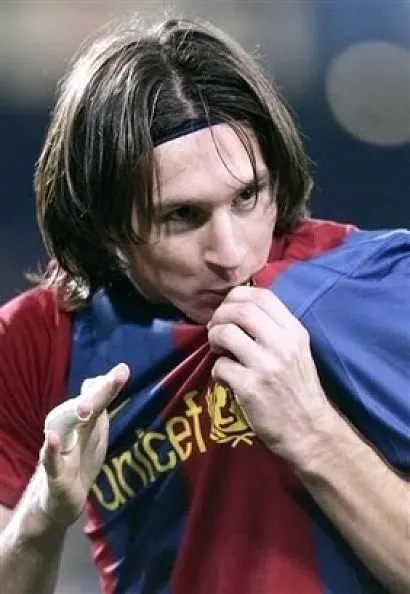 A layered bob is a great hairstyle for boys who having long hair but still want to be stylish. The layers create the much-needed volume while making the haircut look neat all day long.
64. Faux bangs
This hairstyle is created by brushing the long mane forward. There is absolutely nothing hard about it but the results are very impressive. This kind of style is great for a special occasion and requires some maintenance.
65. Short shag with long bangs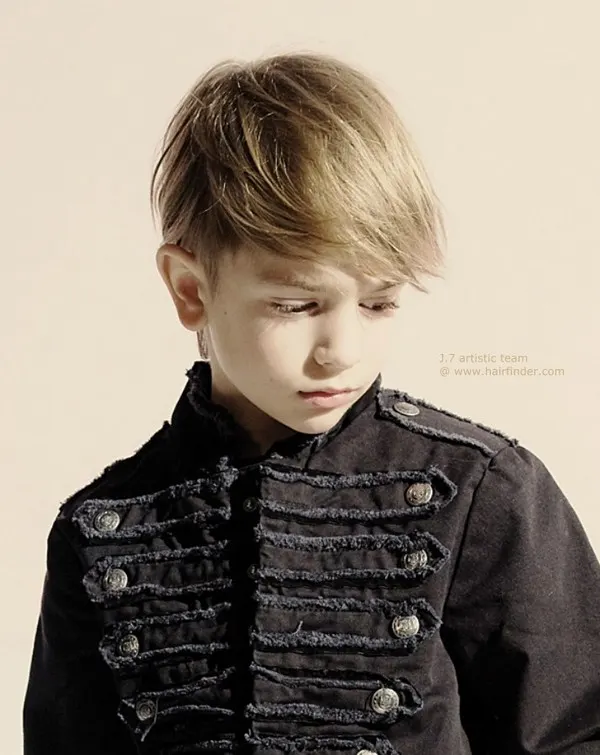 Contrary to the popular belief that long bangs are a hassle, such fringe can be very attractive and require little care. This hairstyle is designed to look a little windblown and long bangs add it a romantic look.
66. Spread Happiness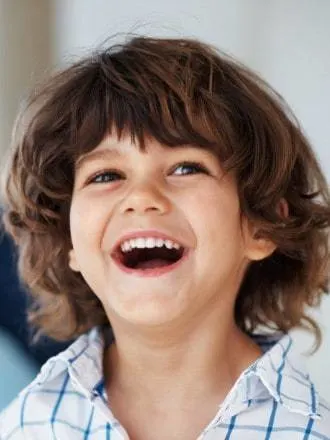 This is a happy haircut. The cut suits this little boy perfectly. Round face is the perfect canvas for this sort of hair art.
67. Vague Parting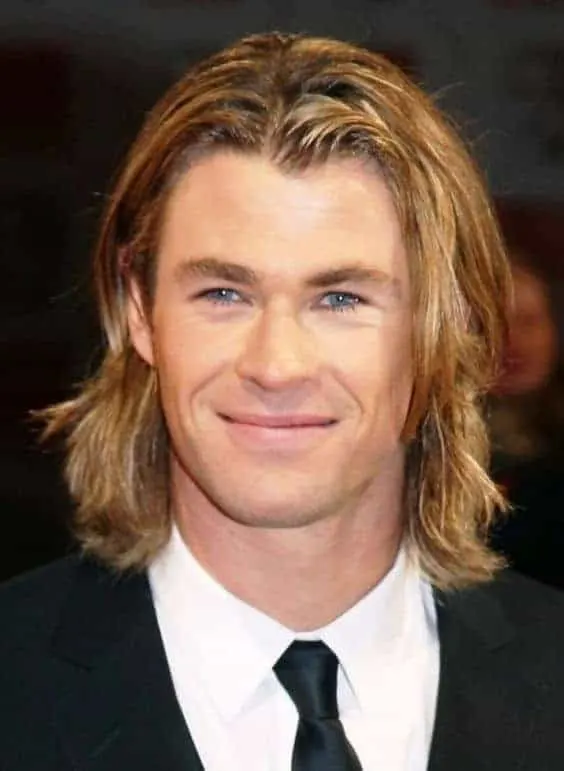 If you are in the phase of growing up to be a man, try this mature hairstyle. Part the hair right in the middle of the hair. The parting doesn't need to be sharp. A vague partying is also wearable.
68. Sideway Surfer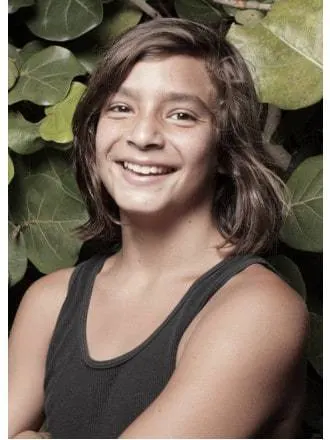 Let the hair grow long. Choose a pivotal point and part the hair to the sideways. Let your hair be a sideway surfer.
69. Long & Sleek
If your hair naturally sleek and has a decent growth rate, try this hairstyle. The hair is long, black and sleek here.
70. Toddler Boys
Bangs hairstyle can be a great way to enhance the beauty of the innocent toddlers. This is a commonly donned hairstyle by the toddler boys.
71. Prolonged in the Back
Let the hair grow long on the back side. The hair is layered from smaller to longer hair towards the back.
72. Young Brad
Young Brad Pitt used to have a bunch of long hair on the back of the neck. This could be included in the hairstyle list of boys with long hair.
73. Cool Boy's Hair
A suitable attire can do the half of the beautification one needs. The hairstyle only complements the dress up. The long hair can be combed nicely to look like this cool boy.
74. Just Above the Eyes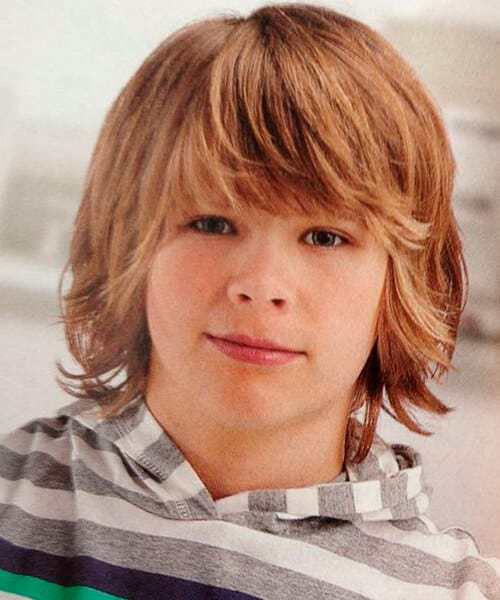 Cut the hair which is just above your eyes. Keep the rest to cover the head and neck and shoulder length hair will look the best in this regard.
75. Back Wave
Apply a bang haircut on the front side and keep a wavy vibe on the back side. The wave starts right from the corner of the ears.
76. Asian Boy with Long Hair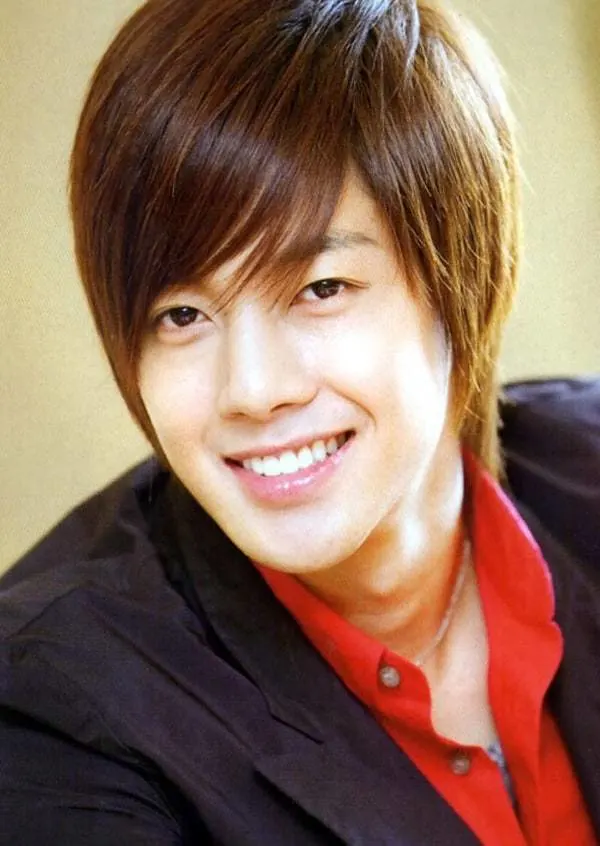 Asian boys, especially, Chinese, Korean and Japanese boys have naturally silky and straight hair. They tend to grow a long hair automatically. This picture depicts the most common hairstyle of that region.
77. Equipped with Attitude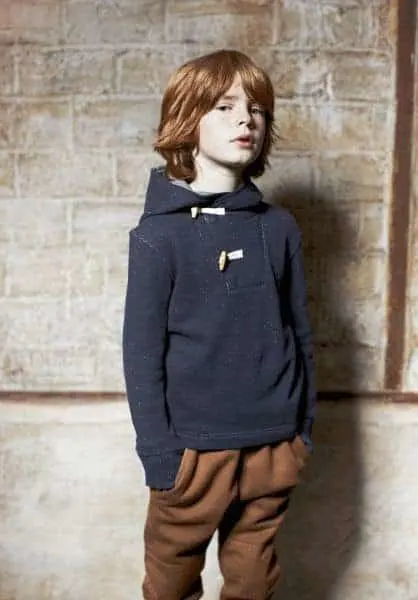 Don't underestimate the teens or boys. You may get amazed at the styling sense they possess nowadays. They carry a style with manly attitude just like this boy is doing here.
78. Moderate Dreadlocks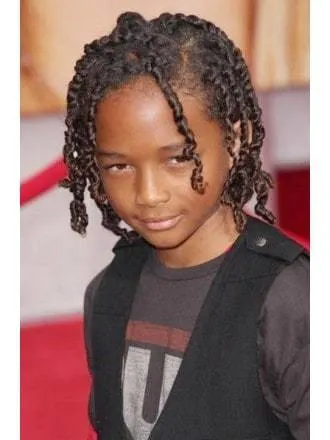 This is actually an Afro hairstyle which is popular among the black people. Here the dreadlocks are not strong and tight as this will not suit the little boys. But one can try some moderate dreadlocks.
79. Expose the Face
Let the hair grow to a length that will cover the face too. Then place the hair sideways exposing the face.
80. Long Emo Hair
The emo community has a distinct hairstyle different from others. But all these styles somehow represents long hair. Color some hair strands with a bright and shiny color and comb it to resemble an emo style.
81. Fron Facing Hair
The natural growth of hair tends to guide the hair to grow backward. One can defy the natural law by training the hair to hang on the front side. This needs special attention and regular combing and application of styling gel to get this long hairstyle.
82. Beautiful Mess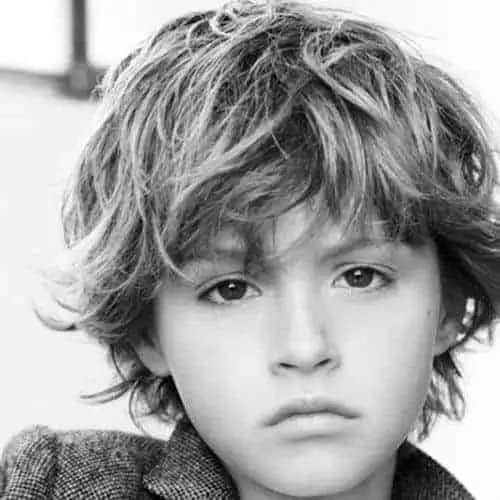 A messy hairstyle may look gorgeous if that suits one's personality and outlook. Don't comb your hair before the styling to get this hairstyle.
83. Cute Blonde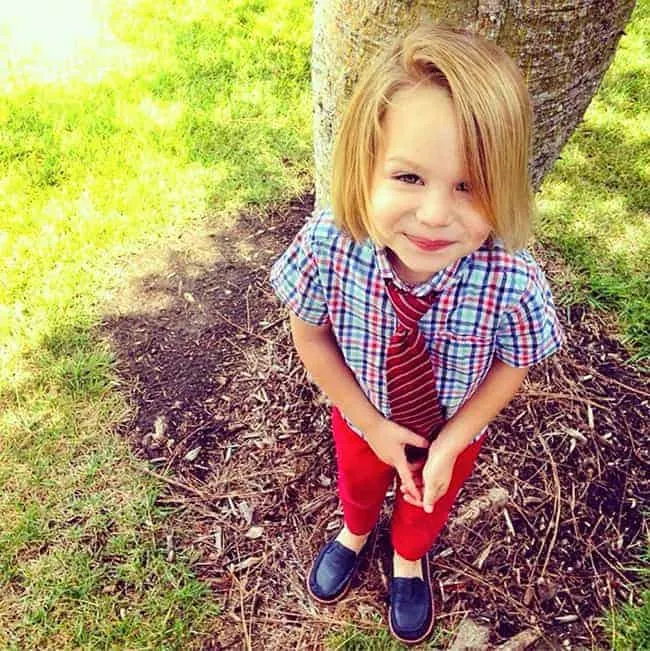 This is an amazing long hairstyle for the kids and boys. The high voluminous and long blonde hair is parted on the corner of the forehead to look like a well-managed hairstyle.
84. Unkempt Long Hair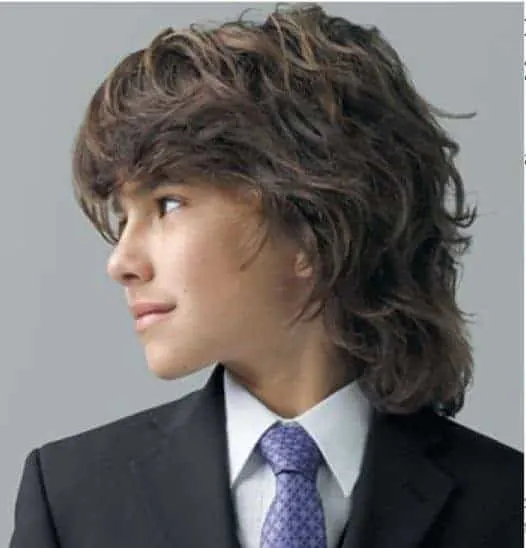 Let the hair grow long both on the front and back sides. You can deliberately get an unkempt look to add diversity to the variety of hairstyles.
85. Like a Boss
Some kids tend to stay classy whenever they get a chance to wear new clothes. They carry an impressive style just like a boss. The hairstyle is a handy component of their bossy look.
86. Silky Long Hair
If your hair is as smooth as silky and long enough, you shouldn't do any fancy thing to make it more beautiful. Just part the hair anywhere from the head and look chic.
87. Side Parted Swept
Part the hair from a side and sweep both portions of hair to opposite sides. This will allow you to look beautiful in the blink of the eyes.
88. Layered Bang
Layer haircut has appealing value to the hairstyle enthusiasts. If layered hair is associated with bang hairstyle, it will turn everyone's head for sure. One can try both layers and bang together to get a stunning long hairstyle.
89. One-Sided Bang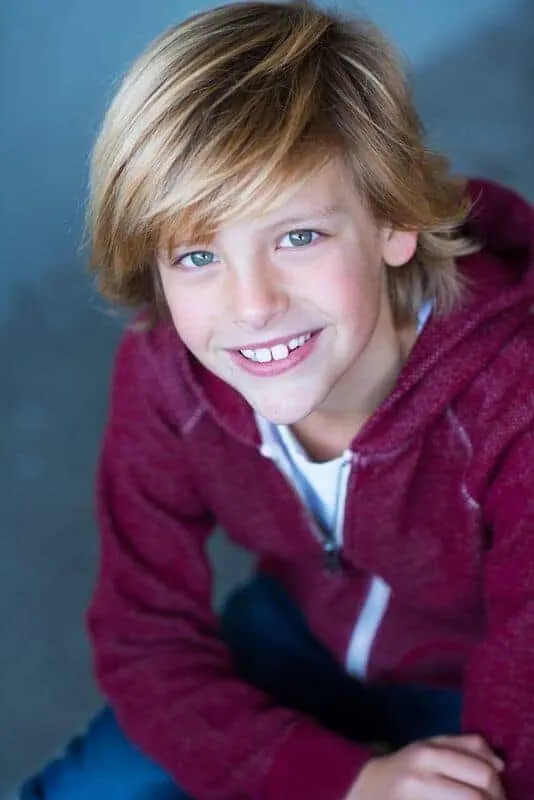 Long hair has a tendency to cover the face when they fall on the front side. You can guide the hair in such way so that it only covers the marginal line of the forehead and make the face visible to the front side.
90. Decentralized Hair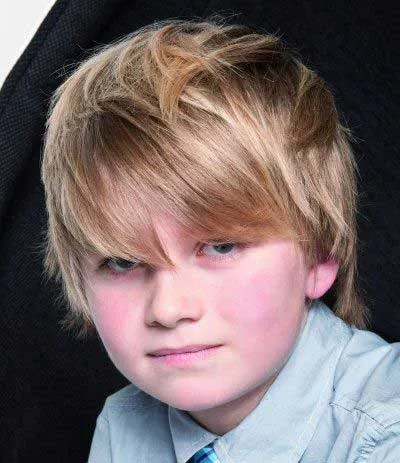 Don't think that only the slicked and combed hair represents good hairstyle. Sometimes untidy and chaotic things create a notion of beauty to the mind of the beholders. So a bit decentralization of hair is fun.
91. Wavy Long Hair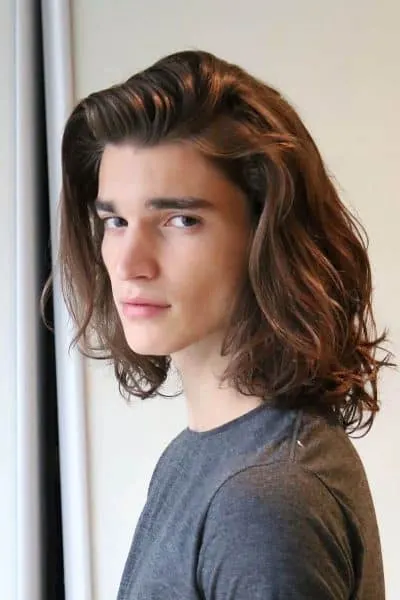 Most of the people don't get the privilege of straight hair when it is long. Long hair experiences the presence of wave in the middle. This natural wavy style can be a good hairstyling element.
92. Combed Back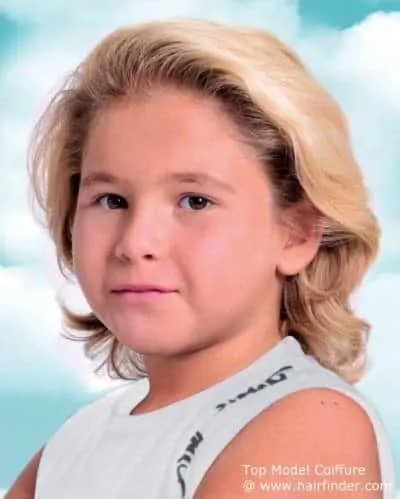 Combed the whole bunch of hair toward the back. This is an intensely looking long hair design for the boys.
93. Shaved Sides
This is basically for the parents of the toddlers. Enhance the cuteness of your baby boy by applying this sort of unique hairstyle to the soft and sleek hair of your sweetheart.
94. Long & Curly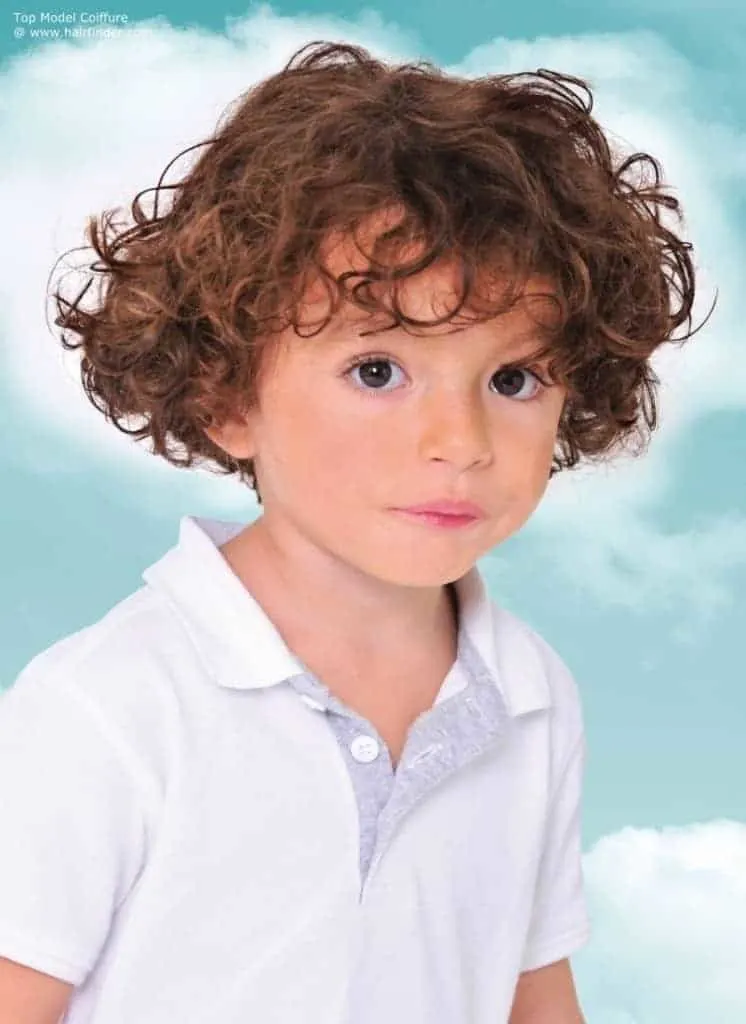 Curly hair looks great if the styling goes right. But intentional curls may get knotty if the hairstyle is applied to the hair for a long time. One can try this long and curly hair for his/her little boy.
95. The Famous Bang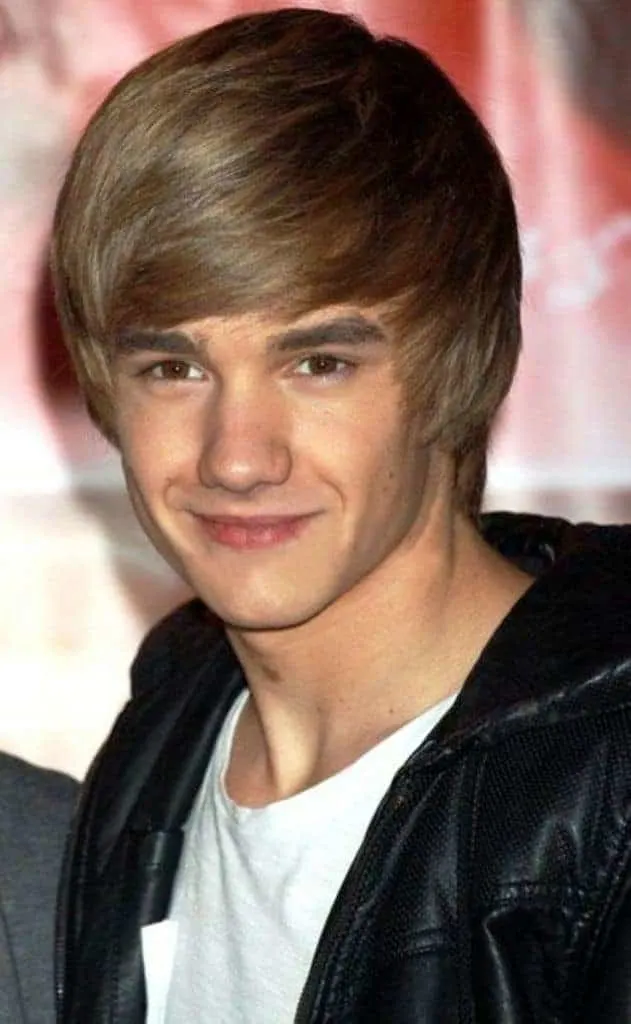 This is the trendiest hairstyle for long hair in recent times. The hair is swept toward any side and there is a sharp bang covering only the forehead. Celebrity like Justin Bieber has contributed to the promotion of this hairstyle.
96. Long And Shiny

Shiny hair will be your first choice if you want to stand out from the crowd from other hairstyle patrons around you. Apply a shiny color to get such hairstyle and keep it long to get a noticeable look.
97. Messy Bang

Bang hairstyle is the most dominant haircut in recent days. One can easily get an adorable and stylish look by getting a bang haircut. And the messiness of this style will help you get a glamorous long haircut.
98. Layered to Long

This is a cool haircut. The hair is layered from short to long size starting from the front side. So the hair around the forehead is the shortest and the hair around the neck or shoulder are the longest.
99. Little Rockstar
If your little boy is a rock star by choice, go for this long hairstyle which is donned by several rock stars around the world. This type of long hair goes with the rockstar thing without any doubt.
100. Front Puff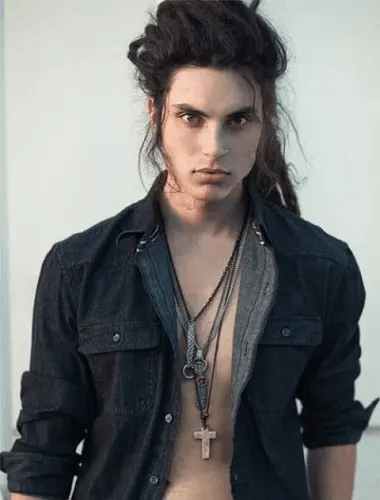 This is an extreme looking long hairstyle for the boys. The hair is long enough at the back. The hair from the front side is tied on the back making a puff right at the top. One must have a good amount of hair to get this long hairstyle.
101. Long Emo Hair
One can never deny the existence of the emo community. These people have a distinct hairstyle which can differentiate them from other people. You can try their style to add a new dimension to the hairstyle.
102. Right on the Spot

This could be one of the most beautiful long hairstyles for the boys. The shoulder length hair looks gorgeous here because of the compatibility of the style and the boy's look. Both these thongs are so right on the spot here that it looks amazing.
103. Messy Curls

Curly hair looks voluminous because they seem a bit messy if not cared on daily basis. Some guys long for a messy look. A messy and curly look is the solution for them.
104. Asian Charm
Asian guys follow a distinct pattern while styling hair. These hairstyles have a magical charm that makes them look beautiful and cute. You can get this haircut if you want to get overloaded with cuteness.
105. Lite Jheri Curl

Jheri Curl is a prominent hairstyle from the '80s hairstyles. Though a Jheri curl is more curly, this can be considered a lite Jheri curl. One can get this done on his hair in order to get a beautiful long hairstyle.
106. The Parted Hair

If your little boy has a long hair and searching for a better idea to make it look adorable, try this traditional haircut. The hair is parted sideways to make an impact on the look of the little boy.
107. Modern Mullet

Go back to the old versions of hairstyles. Mullet refers to the haircut when the frontal hair is of normal size and the hair is long enough on the back side. You can apply this style to the babies of modern days.
108. Simply Long

One can keep it simple by growing only a long hair. No fancy haircut is required. Let the hair grow long and take care of it by applying hair oil, shampoo etc hair products to get a good output and outlook.
109. Thin & Blonde
Don't worry if you don't have a voluminous hair. There is always a hairstyle for each type of hair. Let it grow and cut it to the length of the ear at the front and keep it long at the back.
110. Combed to One Side
This is a common hairstyle that is applied to the little boys by their moms. The hair is supplied with enough moisturizers and then combed to any of the sides to make the boys look well-adorned.
Boy's long hairstyles can really make you look new and improved. Don't be afraid of the hassle that comes with such hair. After all, you can always make it short again. Each one of these hairstyles is definitely worth your while. Think about it the next time you want to cut the locks short again.