Fast hair growth can quickly get annoying and can start to get uncomfortable and inconvenient. For many people, shaving is the go-to for getting rid of unwanted hair. But, it's not the ideal method.
Shaving only removes hair from the top. As such, the hair will grow back faster. Shaving also comes with side effects like razor bumps and accidental cuts.
Hair waxing is the most efficient way to remove unwanted hair. Waxing pulls hair from the roots, effectively delaying further hair growth. With waxing, you can remove hair from every part of your body without worrying about nicks and cuts.
Traditionally, there used to be only two major types of wax for hair removal. Thanks to innovations in the hair removal niche, there are now different wax types for hair removal.
Most Popular Types of Wax for Hair Removal
The major types of wax for hair removal are hard wax and soft wax. Hard wax works on smaller and sensitive areas like your private parts. In contrast, soft wax is best for large areas like your hands and legs.
#1. Hard Wax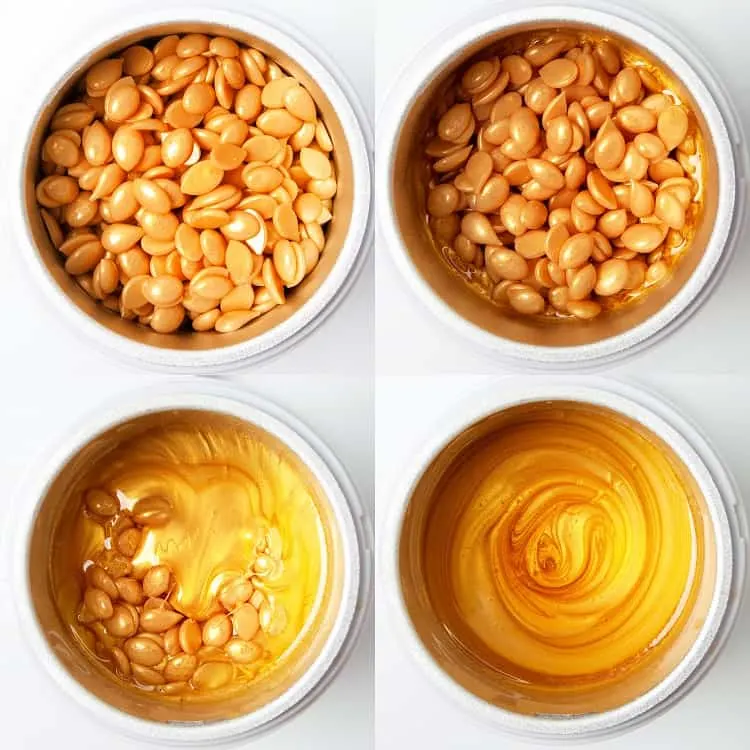 Hard wax is the go-to for hair removal in sensitive parts of your body as it sticks to the hairs rather than your skin. Therefore, you can remove unwanted hair without any pain. With hard wax, you can treat the same area multiple times without worrying about damage to your skin.
In comparison with soft wax, hard wax is far thicker. It works by becoming hard while it's on your skin. After the wax hardens, you can easily remove it using your hands.
#2. Soft Wax
Soft waxing, also known as strip waxing, is a standard method for your legs, hands, and other large body parts. The name "strip waxing" comes because you'll need a strip to remove the hair during this method.
Soft waxing may sound nice, but it does come with some pain. While you're pulling the hair away with soft wax, you'll also pull at the outer layer of your skin. This experience won't cause injury but is painful.
Soft wax removes your hair follicle and the top layer of your skin at the same time. Therefore, it's unsafe for you to reapply soft wax if you still see hair strands.
To use soft wax, you may need to warm it to a certain temperature. The temperature levels usually vary per product. You should only start to apply soft wax to unwanted hair at the required temperature.
A common mistake people make is believing waxing is as simple as shaving. While it's not exactly hard, you do need a little bit of technical knowledge to remove unwanted hair with waxing. If you want optimal results, make sure you follow the instructions on the packaging.
The affordability of soft wax is one of its significant advantages over other wax types. Furthermore, you can easily cover large areas of your body with it.
Soft wax comes in different forms, namely:
Heated Soft Wax
In most cases, a heated soft wax will come in a pot for warming before application. This heated temperature will soften the wax and make it easy to use on your body.
The heating feature of this type makes it the preferred choice for people who choose soft wax. Asides from being easy to apply, heated soft wax is easy to remove thanks to the heat. It hardly sits on your skin and, therefore, is easier to remove. While you may feel some pain while removing it, heated soft wax is far less intense than cold.
While using, make sure to heat it at the required temperature. If you make the mistake of overheating the wax, you won't get the desired results. It's best to use use a controlled heating device.
Cold Soft Wax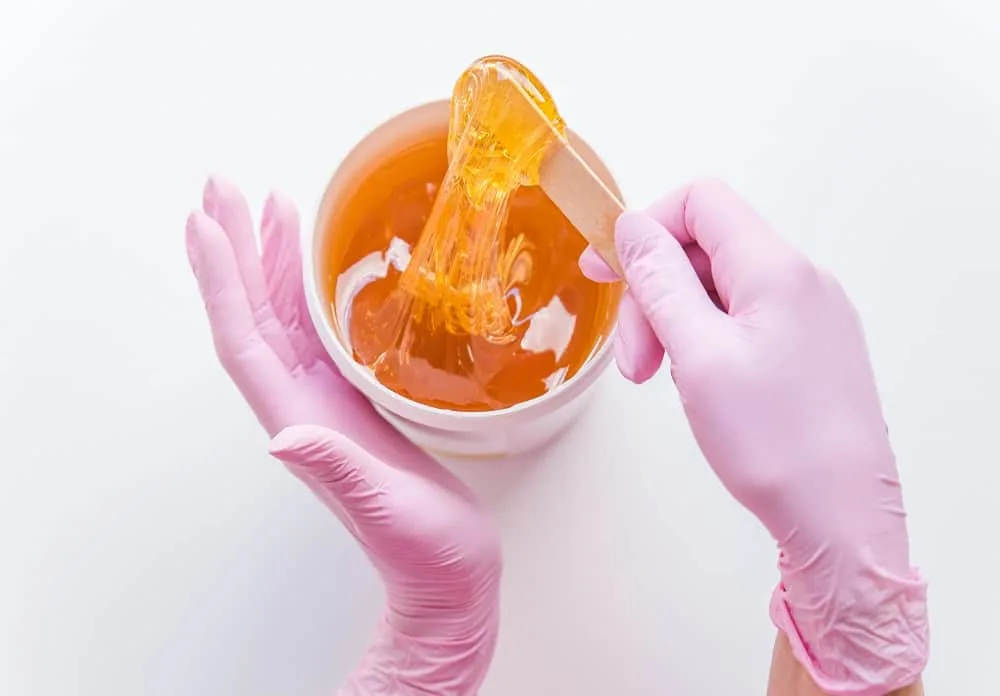 For this type of wax, you'll apply directly to the target area straight from the container without heat.
Removing this wax from your body will come with a measure of pain. But the advantage is that cold soft wax saves time.
Since you don't have to heat the wax, you can go straight to the application step. Cold soft wax helps you avoid the stress of heating to a precise stage.
Other Waxing Options You Can Use
Although soft wax and hard wax are the most common forms, they aren't the only types of wax for hair removal.
#3. Sugar Wax
Sugar wax is the first type of wax that existed. Also known as sugaring, sugar wax comprises sugar, water, and hot water. You can make it in your home with the right equipment.
All you need is:
A Heater
One Pot
One Lemon
Sugar
The materials used to make sugar wax are natural products. If you have adverse reactions to chemical waxes, sugar wax is an ideal option.
#4. Fruit Wax
Fruit wax is a product of fruit extracts with loads of vitamins within them. The main fruit extracts commonly used to make this type of wax are berries and plum.
Due to the nutritional benefits that fruit wax offers your skin, you may spend more money buying it. But, it's well worth it. Fruit wax will protect your skin from irritation, skin issues, and other allergies.
#5. Chocolate Wax
Chocolate may not be great for your teeth, but it has many benefits for your skin. Cocoa has a lot of antioxidants and vitamins. It can also protect your skin from UV rays. This type of wax is a popular option, thanks to the benefits of cocoa to your skin.
Chocolate has many oils and glycerin, which can help you smoothen your skin. Likewise, if you suffer from skin redness, you may want to try out chocolate wax. It has anti-inflammatory properties that can reduce skin redness.
#6. Pre-Made Wax Strips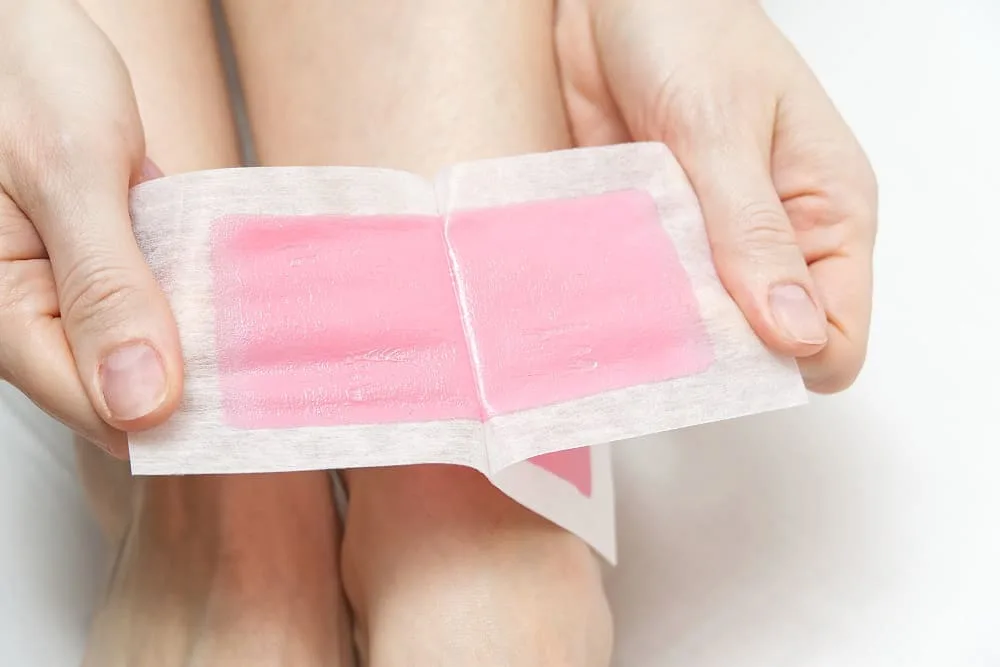 Pre-made wax strips are a fast and quick way of removing unwanted hair. If you're unsure what amount of wax to use for hair removal, premade wax strips are a more straightforward option. With strips, there's no way you can overuse the wax on a single spot.
You only need one pre-made wax strip per application. In most cases, you may need to heat pre-made strips before using them on your skin. If you don't heat the wax strip, there's a chance that it won't stick to your skin.
So, which type of waxing should you use?
Depending on the kind of skin you have, you can use different types of wax for hair removal. If you have sensitive skin, you'll want to choose hard wax over soft wax. You may also decide to use one of the natural options discussed above.
The critical detail is for you to understand your skin type before choosing a wax. You can also speak to an expert to help you select the suitable wax types for your hair removal sessions.
More Related Articles:
How Long Does Hair Need to Be To Wax?