Wedge hairstyles have become quite popular among modern working women. The women hairstyles are often dependent upon face shape, size and structure. This hairstyle looks amazing if it blends to your face. Below we have listed 40 amazing wedge hairstyles to give you ideas to get your own. With these wedge haircuts and hairstyles, it's easy to make it your own and make sure that it flatters you.
1. Short n' Voluminous
Just because your hair is short doesn't mean it has to be flat! Layer it just right and keep it framed around your face for a great wedge hairstyle.The more volume in the back, and the straighter the front, the better.
2. Party in the Back
Keep your layers long in the front, making the appearance of a bob hairstyle. Then, chop the back and make it spiky or voluminous! Style the layers forward and create an angled look that increases the edginess.
3. Straight n' Simple
If your hair doesn't do volume, keep it straight down and nearly the same length all around for a great, clean look. The more clean the cut, the more simple it is to maintain, and the more striking the appearance.
4. Not-So-Straight Lob
The asymmetrical look is all the rage, so make sure to rock it! Keep an angle to your cut so one side falls to your ear or chin, and the other side down to your shoulder. This look works well whether you have a thick, blunt cut or a more fine-trimmed, razored edge.
5. Two-Toned Trim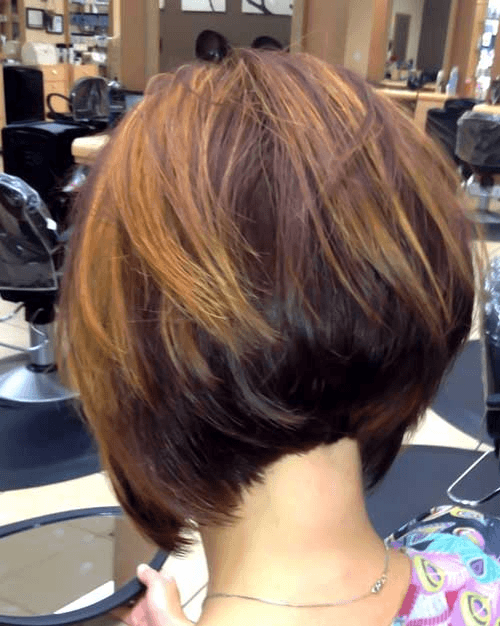 Keep the underside of your hair a darker shade, like brown, and use your wedge hairstyle to add other colors on top! The lighter the top layers, the bolder the statement. Use highlights or full coloring, whichever you prefer.