Wedge hairstyles have become quite popular among modern working women. The women hairstyles are often dependent upon face shape, size and structure. This hairstyle looks amazing if it blends to your face. Below we have listed 40 amazing wedge hairstyles to give you ideas to get your own. With these wedge haircuts and hairstyles, it's easy to make it your own and make sure that it flatters you.
1. Short n' Voluminous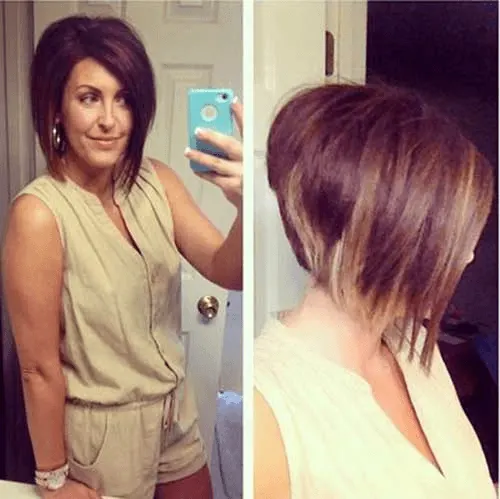 Just because your hair is short doesn't mean it has to be flat! Layer it just right and keep it framed around your face for a great wedge hairstyle.The more volume in the back, and the straighter the front, the better.
2. Party in the Back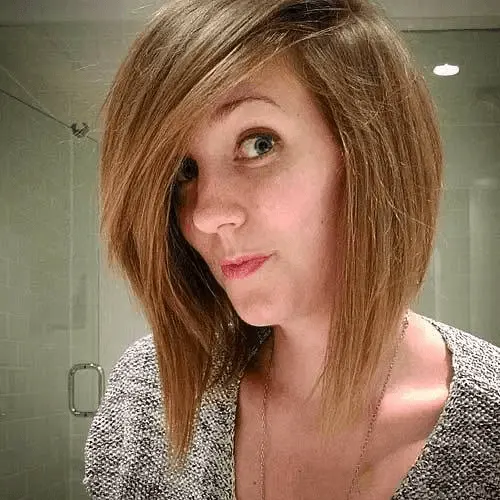 Keep your layers long in the front, making the appearance of a bob hairstyle. Then, chop the back and make it spiky or voluminous! Style the layers forward and create an angled look that increases the edginess.
3. Straight n' Simple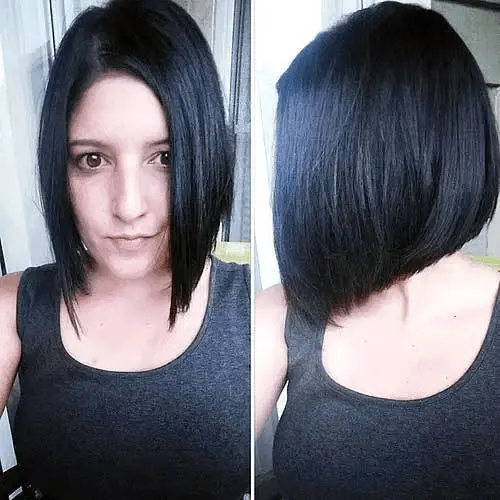 If your hair doesn't do volume, keep it straight down and nearly the same length all around for a great, clean look. The more clean the cut, the more simple it is to maintain, and the more striking the appearance.
4. Not-So-Straight Lob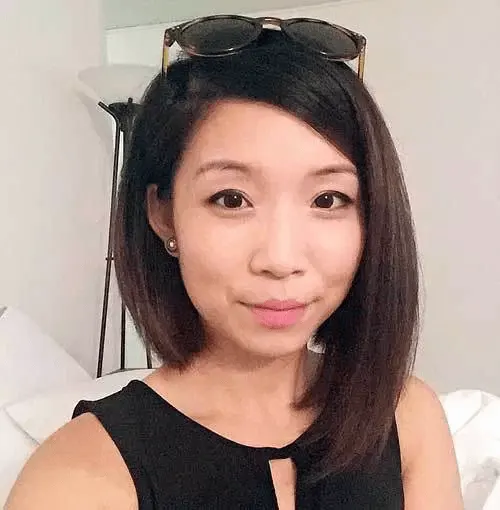 The asymmetrical look is all the rage, so make sure to rock it! Keep an angle to your cut so one side falls to your ear or chin, and the other side down to your shoulder. This look works well whether you have a thick, blunt cut or a more fine-trimmed, razored edge.
5. Two-Toned Trim
Keep the underside of your hair a darker shade, like brown, and use your wedge hairstyle to add other colors on top! The lighter the top layers, the bolder the statement. Use highlights or full coloring, whichever you prefer.
6. Thick n' Stacked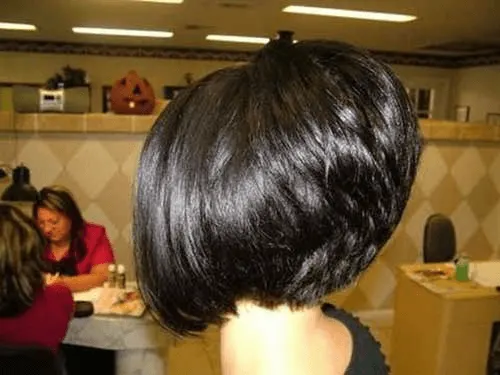 Have thick hair and think a wedge hairstyle won't work? Keep the edges blunt and add an edgy, voluminous spunk to your look. Use a rolling brush when drying your thick hair to add additional curve and volume, giving you quite the beehive!
7. Shorter Underneath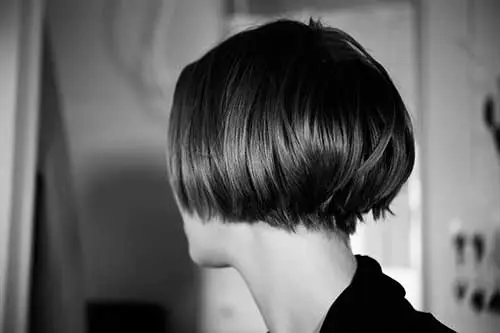 Add some natural volume and bend to your cut by trimming the bottom layer slightly shorter than the top layer. It will fall over and lend some extra oomph to your look and is also quite retro.
Most Popular Sew In hairstyles Among Black Women
8. Comb over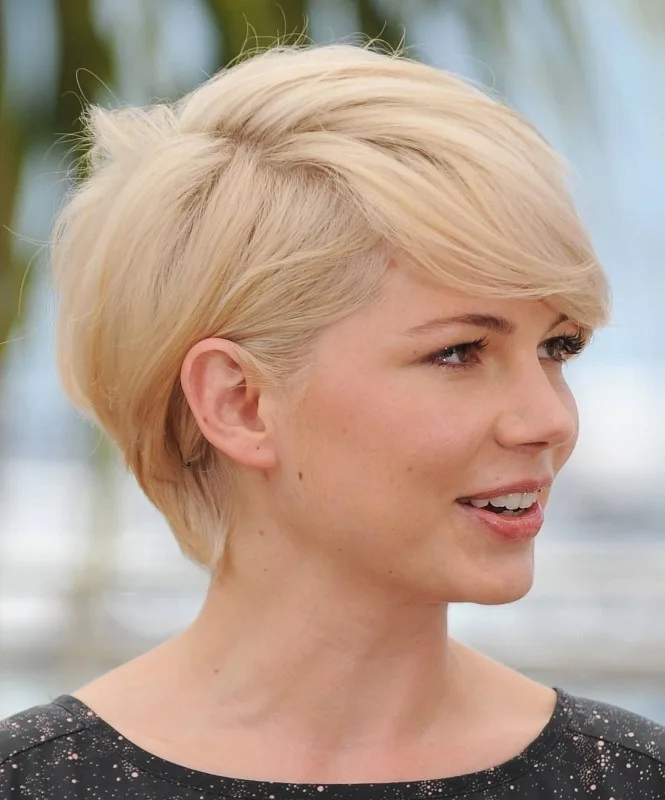 Like your style slightly longer, but have trouble with parts? Comb over the front part of your hair and style it with volume. This is especially useful for people who want low-maintenance care, but want something trendy.
9. Thinly Veiled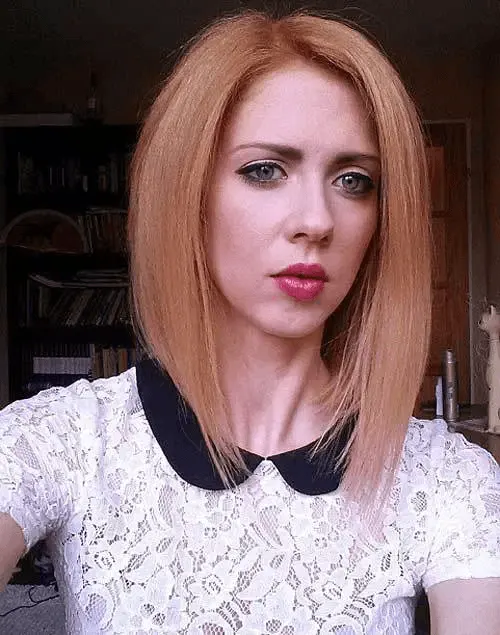 Make sure to go with the texture of your hair. If you want a longer look, thin the ends to ensure a smooth, thin look to your edges. This is an especially great way to deal with fine hair, as it lets you create a look that works with your hair's texture.
10. Wavy Wedge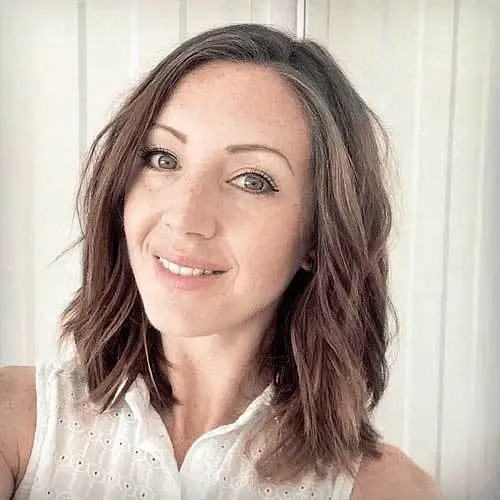 Keep your length slightly longer, but add texture or layers dispersed throughout. Curl with an iron or wave iron, and make waves! Keep your layers shorter in the back if you like, but make sure to have longer layers up front to get the full effect.
11. Bangs and Bob
Don't be afraid to add bangs to your wedge hairstyle; if you have thick hair, consider thinner, less blunt edges. Thinner hair, go with a bolder cut.This is striking with layered cuts, but also with straight, one-length cuts for a Cleopatra look.
12. Smoothed Back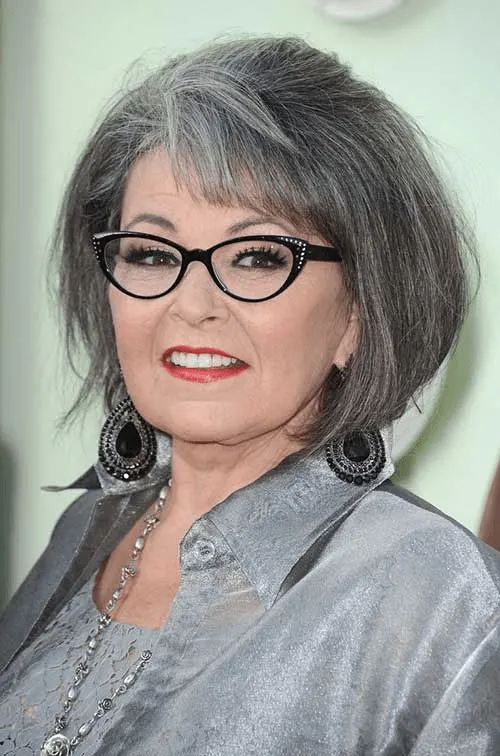 One of the best parts of the wedge hairstyle is its versatility. You can smooth it back for a more sophisticated look, and flatten it based on your style needs. You can also use clips for a bouffant type "bump," or just slick it back for an edgy, professional look.
13. Messy Mass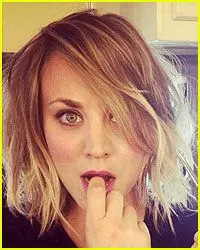 If calm hair isn't your thing, curl it, spray it, and let it go! Long layers in front and short layers in back work best for having a slightly electrified look. You can also just wet your hair, spray, and go! This is the epitome of lazy lovely hair.
14. Long Strand Layers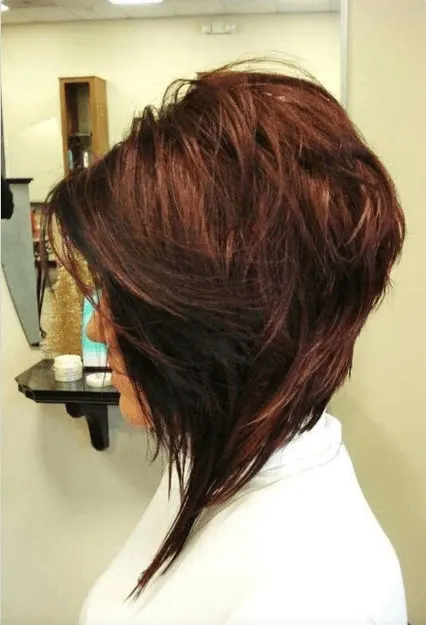 Add an extra zing to your look, with short layers in the back, long straight layers in the front, and leave a small chunk of strands up front longer than all the rest. This streamlined look will look even edgier if you dye the strands a lighter or darker color than the rest of your hair.
15. Short All Around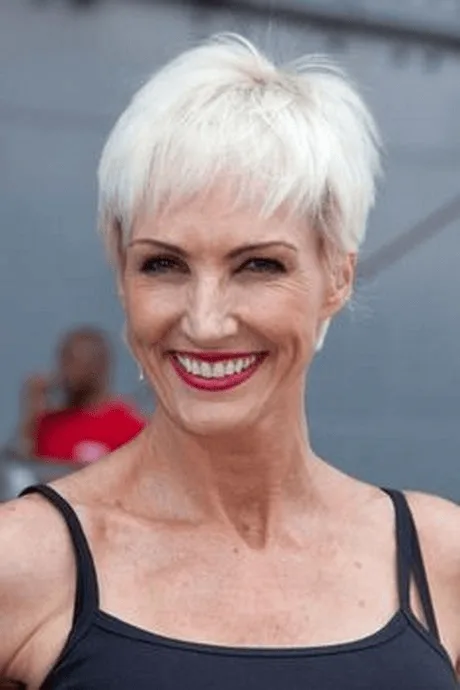 Chopping your bangs to match your shortest layer in the back, and leaving just enough layers around the style your crown is the best way to get your friends to say, "Wow!" This style is incredibly cute and would go well with a new, lighter color.
16. Play with Purple
Or pink, or blue, or black. Add any dark tone to your wedge hairstyle, and immediately add extra Va-Va-Voom to your 'do. You can also do highlights or low lights using your color of choice.
17. Sidebang Salute
Side bangs go with wedge haircuts like fries and hamburgers. To add extra volume to your look, layered side bangs that sweep onto your face. Style using a round brush or flatiron and get the right angle.
18. Asymmetrical Layer
Trim the majority of your hair to one short length, but keep one area, preferably in the middle or to the side of your part longer. Then use that to style over your hair in a halo-like effect! Shave one underside of your hair to make your 'do stand out even more!
19. Curly Q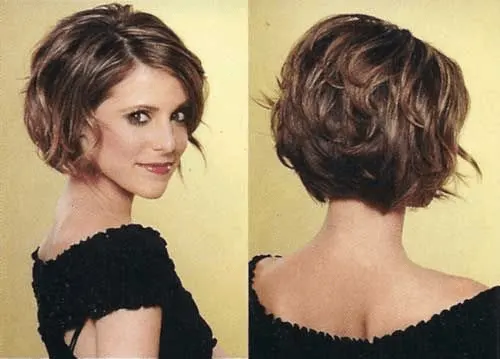 If you have naturally curly hair, embrace the layers and the face-framing bangs. Just make sure the bangs stay long enough to tuck behind your ear, and the layers work with your natural part. This is a lovely, traditional look that works well if you're blessed with natural curls.
20 . Spiky and Spicy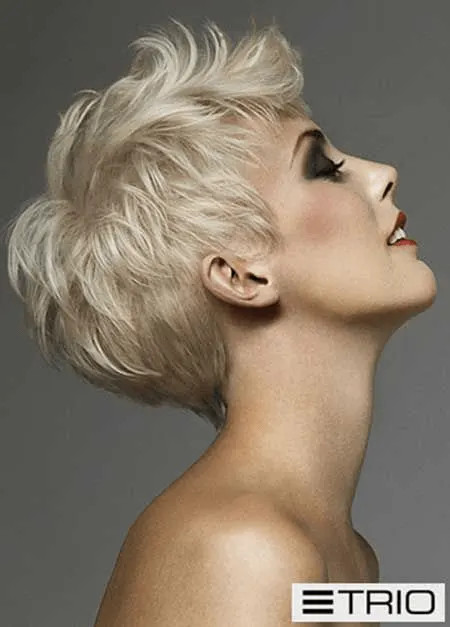 When you're going for an edgier look, it's best to work with thinner cuts and more layers in order to make the look stand out (literally). Use your length and style in spikes, mohawks, or "bedhead." This style is fun to play with and easy to maintain.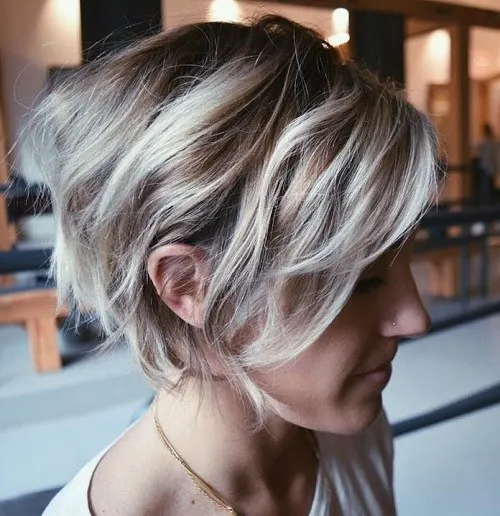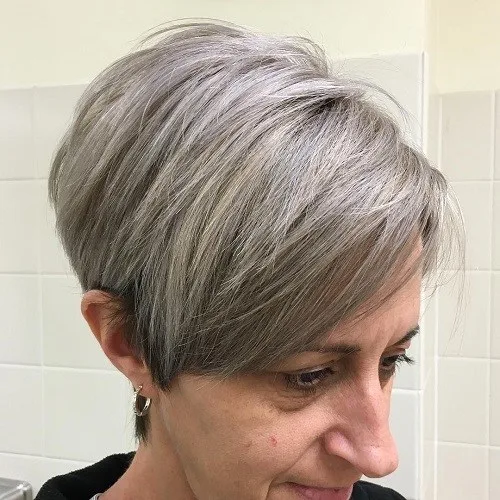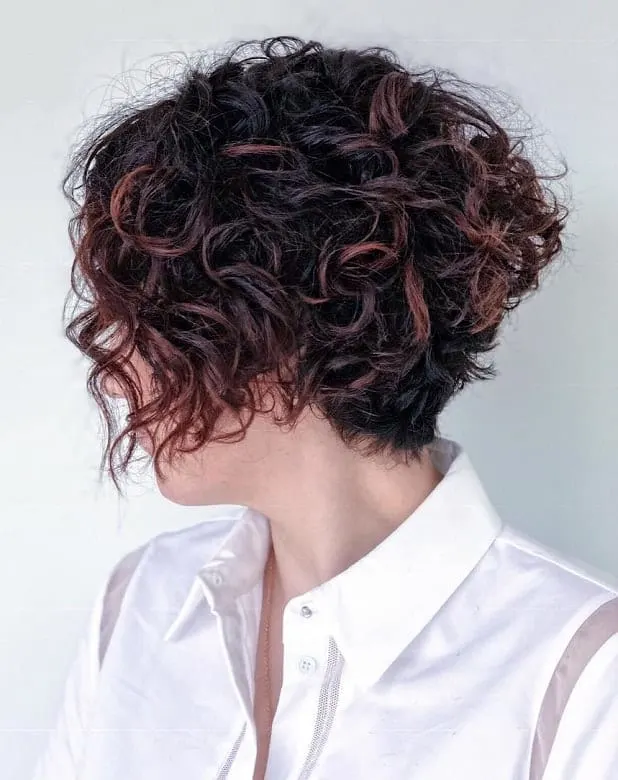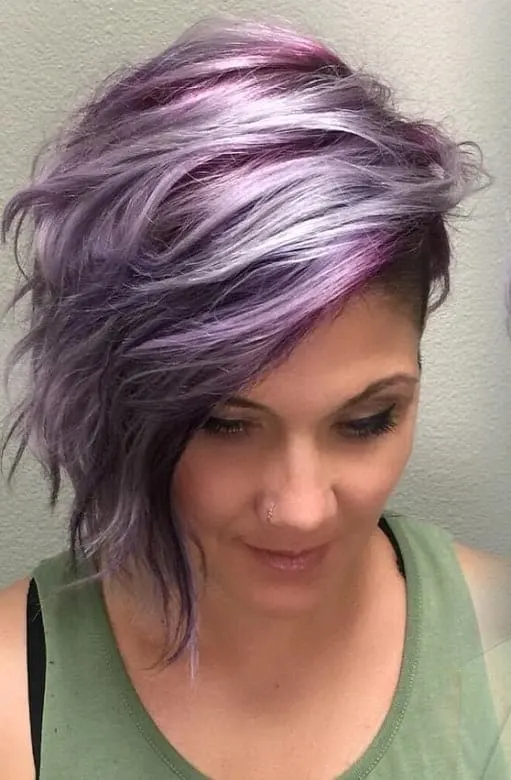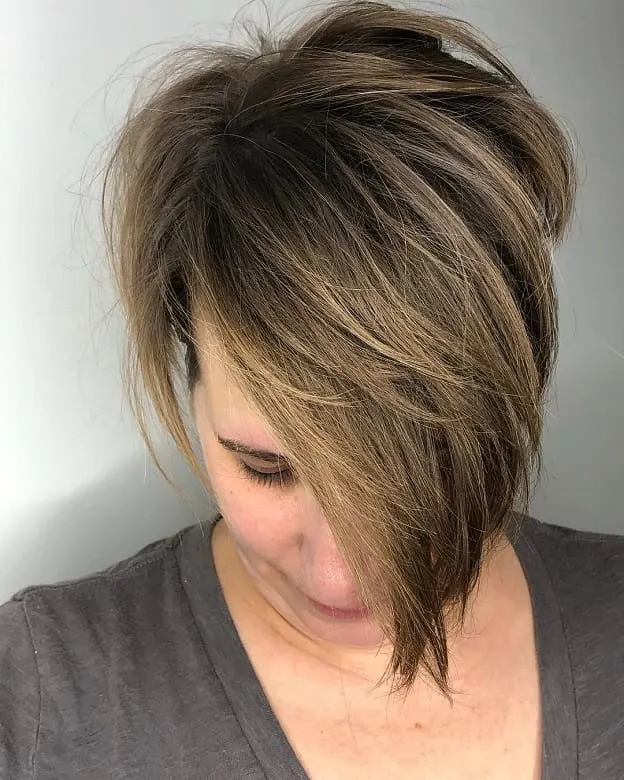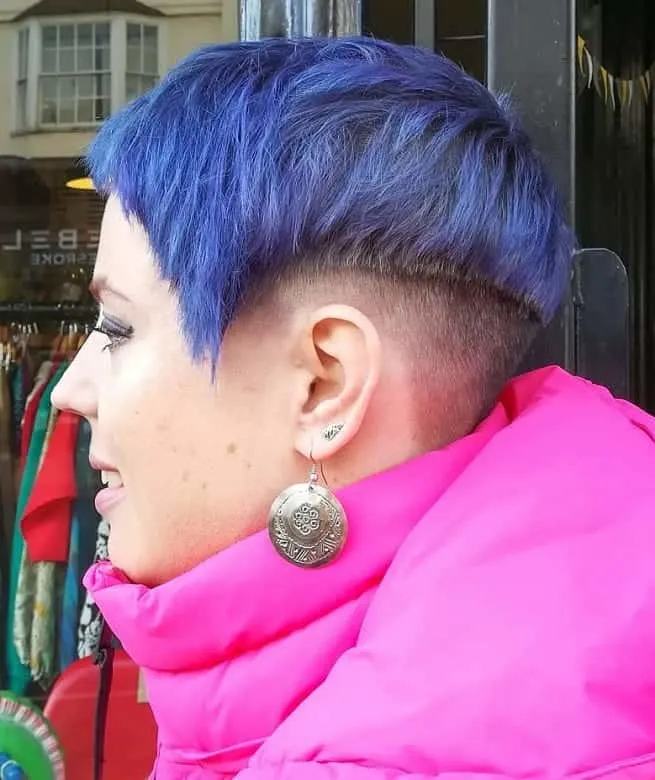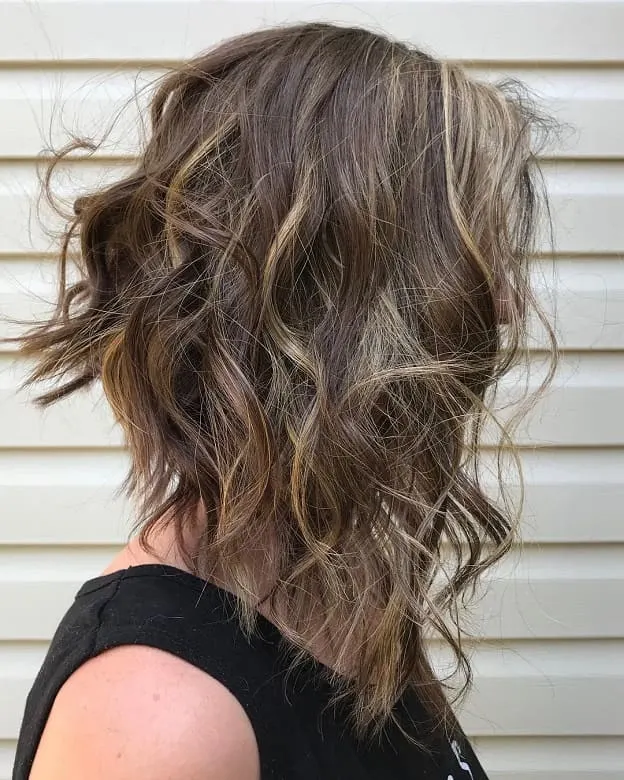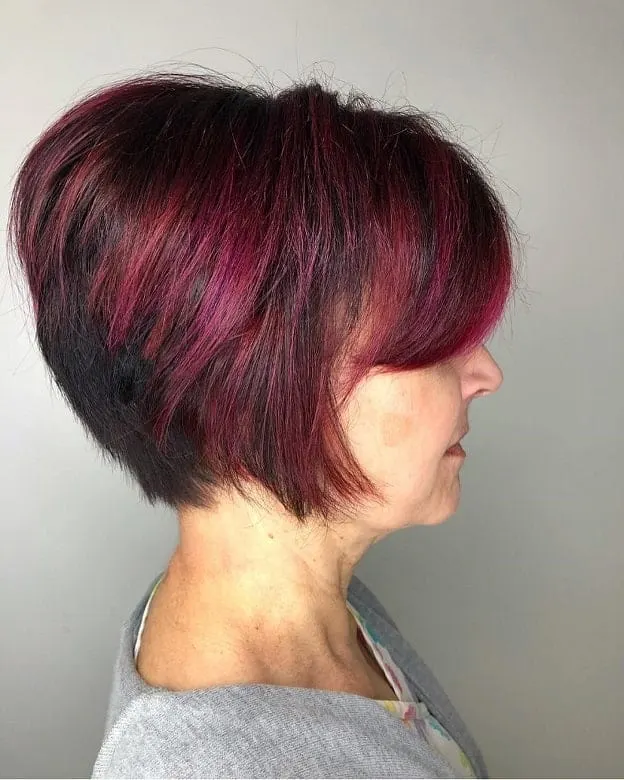 The best part about wedge hairstyles is that they are incredibly versatile, and can be adjusted to fit any facial size and shape. If you're concerned that you can't pull off the look, your hairstylist can find a way to adapt it. Don't be afraid to make a statement with your hair; let your new cut show off your confidence!