Throughout the years, 80s black hairstyles have evolved a lot. Now some women like to wear an open style while some still love to adopt 80's style.
The era of the '80s was classic and back then ladies used to know what is going to complement their personality. Today we are telling you about the best 80's hairstyles you can still adopt for different occasions and parties.
Most Popular Black Hairstyles from the '80s for Women
Check out below 5 most stylish and popular 80's black hairstyles for women which can be adopted in this season.
The braided style was one of the popular fashion statement in the '80s. Women loved to wear braids when they are going to the event and especially in concerts or parties. People like Patrice Rushen encouraged people to adopt this hairstyle. With the time few changes were made like adding extensions and colors in the braids. Even till now women love to get this traditional 80's black hairstyle on different occasions.
2. Finger Waves
In the 1980's finger braided was kind of a must adopted style for the African American women. This hairstyle is popular in white women as well but the popularity of this hairstyle started from black women. Till now people who are party freak or DJ, wear this style to define their funky and loving personality. Finger waves style is perfect for the women who have short wavy hair and who like to experiment with the look.
So who still remember the song 'I Wanna Dance With Somebody'. The song was all about the curly perms and after that song, girls admire that hairstyle to show their innocence. Those spirals with the bang are something to die for. Whitney was the girl due to whom this style got popular. In 80's this hairstyle was known as the innocent 80's hairstyle for women. Black women still like to get this look when they are trying to adopt the 80's look.
4. Jheri Curls
Jheri curls were something popular in men and women. The major example of Jheri Curls was Michael Jackson among the men who always flaunt his style to the audience openly. This hairstyle still needs a lot of time to complete and usually, you can have this look from the salon. By extensive perming and number of chemicals, your hair can be styled like that. Jheri Curls is a look of the '80s adopted by huge black celebrities.
5. Asymmetrical Style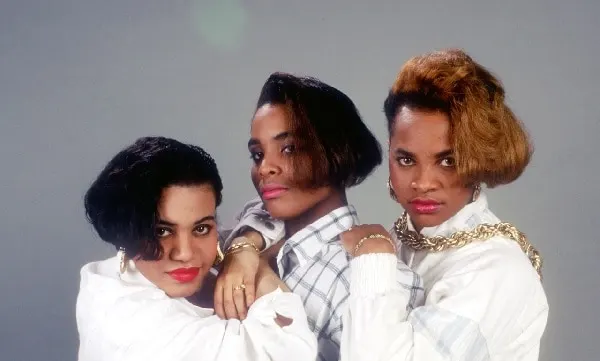 This style was very popular in the 80s among black women. In this style usually, one side is short than the other. The other side of the hair is long and the short side could be close to the ear. This style was adopted by rap groups, celebrities, and CEOs. African-American women adopted this look widely and it used to be one of the stylish looks.
1980s fashion was classy and necessary adoption to flaunt your fashion statement. Women used to try different hairstyles to experiment with the look. The above-mentioned 80s black women hairstyles can make you stand out. Black hairstyles were always amazing and classy back in the 1980s and till now.