If you have always dreamed about a curly mane but were forced to deal with straight hair, there is one absolutely worry-free way to make your dream come true, that's perm hairstyles.
You can get a perm hairstyle that will make your beautiful curly locks last for a very long time. Many women are afraid of getting perms since they might be damaging to their hair. However, nowadays there are so many different hair care products to keep your permed locks nourished, that being afraid of damage shouldn't prevent you from looking beautiful.
There are many different ways to go about perming your hair. You can make tight curls or soft waves. You can start with perming just the bottom part of your mane and leaving the top one straight. This will allow you not to go for a touch up for quite some time.
A perm will look great regardless of the length of your hair. So, girls with shoulder-length locks can also get it. Perming hairstyles for women vary greatly. Take a look at some options and make your choice.
Perm Hairstyles for Women Who Dream about Curls
Jealous of those girls with amazing curls? Don't be. You can be just as beautiful after one salon visit. Take some time to consider perm hairstyles for women with straight hair. You'll be surprised to find out that even the finest locks can look amazing in a perm. Don't spend time wishing for curls, go and make them!
The best part about a perm is that it is very long-lasting. This is not a one-time deal. You will be enjoying the curls as long as you wish. Since there are many ways to go about a perm, we have collected 70 most popular ones to make your choice easier. Check out the below hairstyle ideas to make up your own style.
#1: Permed Hair with Heavy Part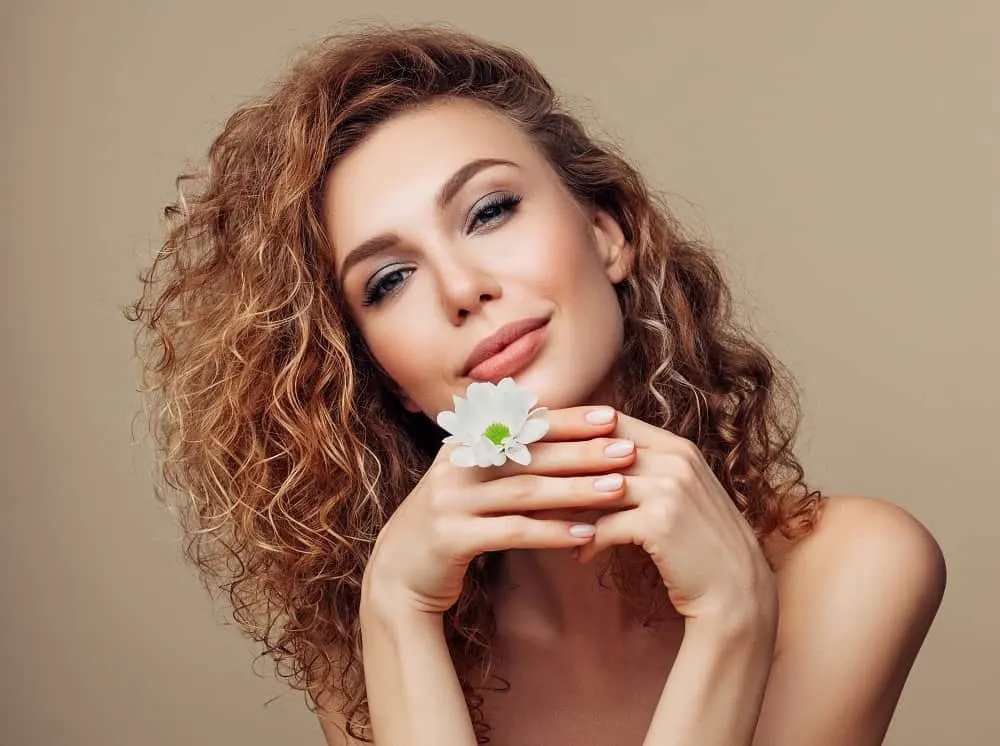 If a permed hairstyle that adds tons of curls to your locks isn't enough volume for you, just finger comb in a heavy side part. This will add extra lift and body to one side, meaning your face gets help from the switched up dimension!
#2: Blonde Highlighted Perm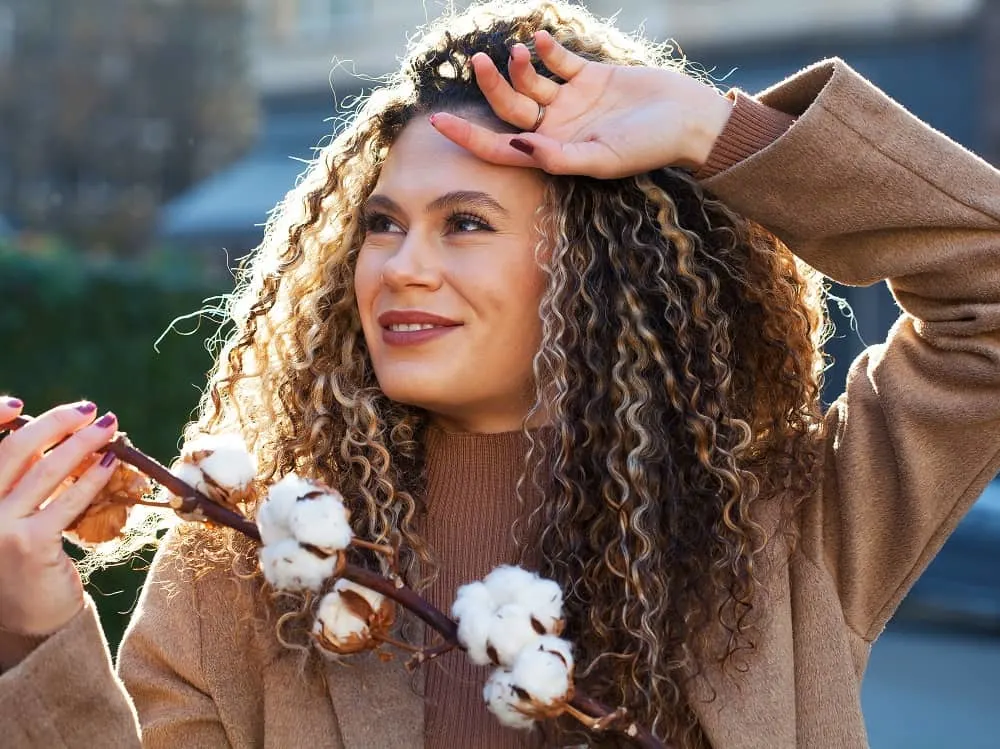 Long permed hair is no longer plain when you add luscious blonde highlights! For ladies with medium or dark skin tones, light blonde highlights are a beautiful complement.
#3: Permed Updo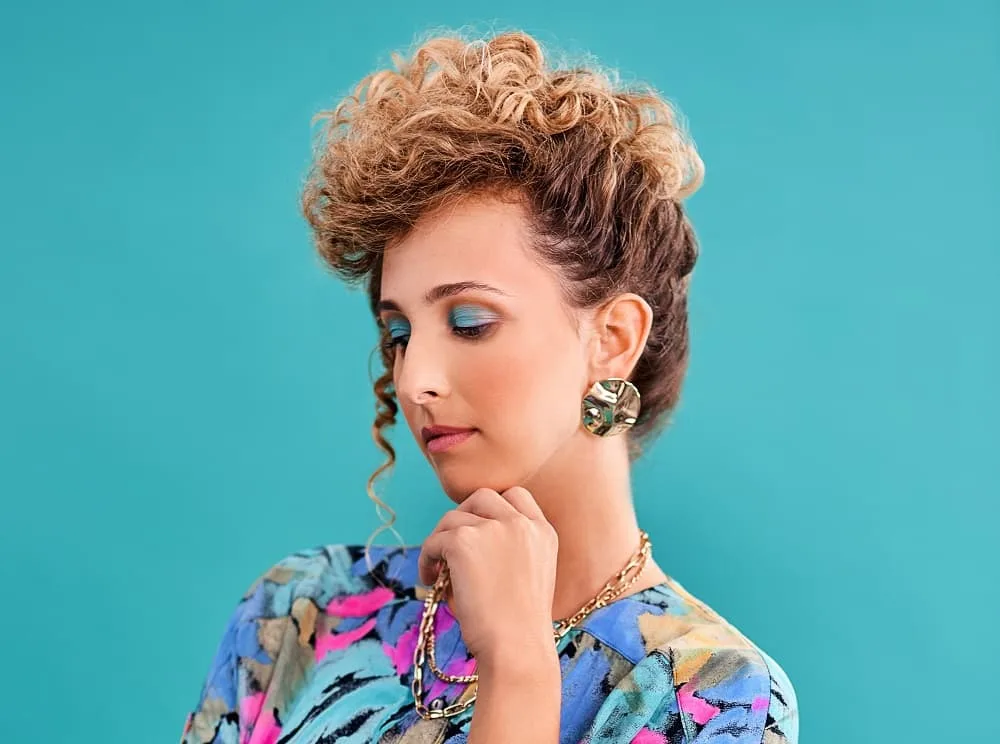 Looking for a fancier style for your curly locks on a special night out? Gather them up in a high updo that brings all the body forward, leaving a few tendrils loose if desired. The waves and curls will give your new look plenty of texture.
#4: Asymmetrical Permed Pixie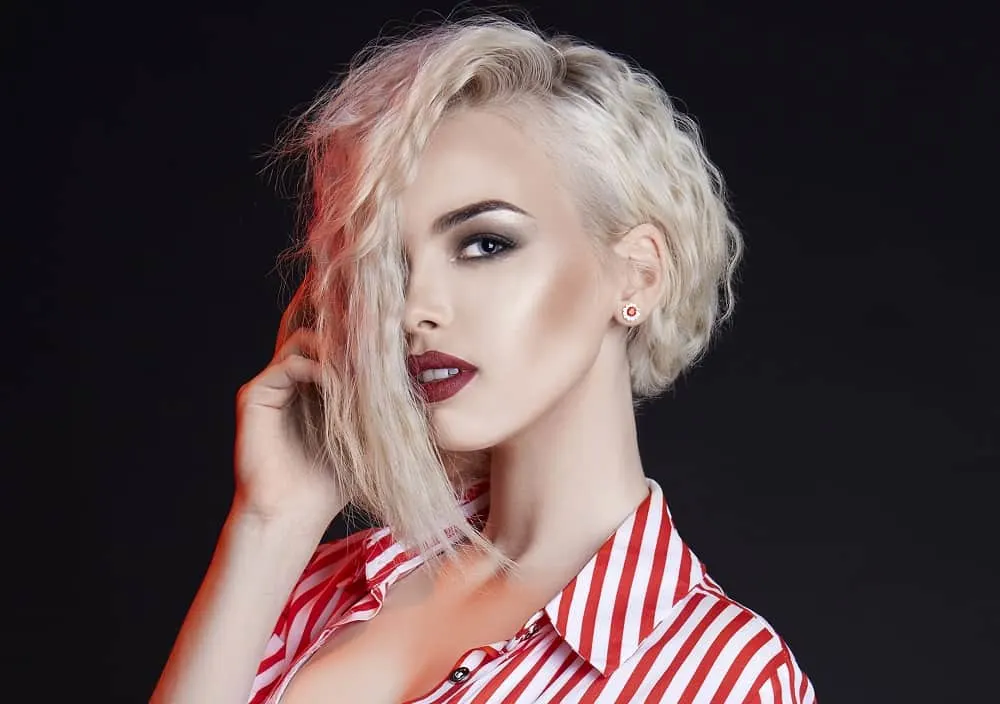 Short haircuts don't have to be boring! We love this platinum pixie's asymmetrical cut. When given a perm, the soft waves make the look feminine but don't take away from the bold style.
#5: Short Perm with Bangs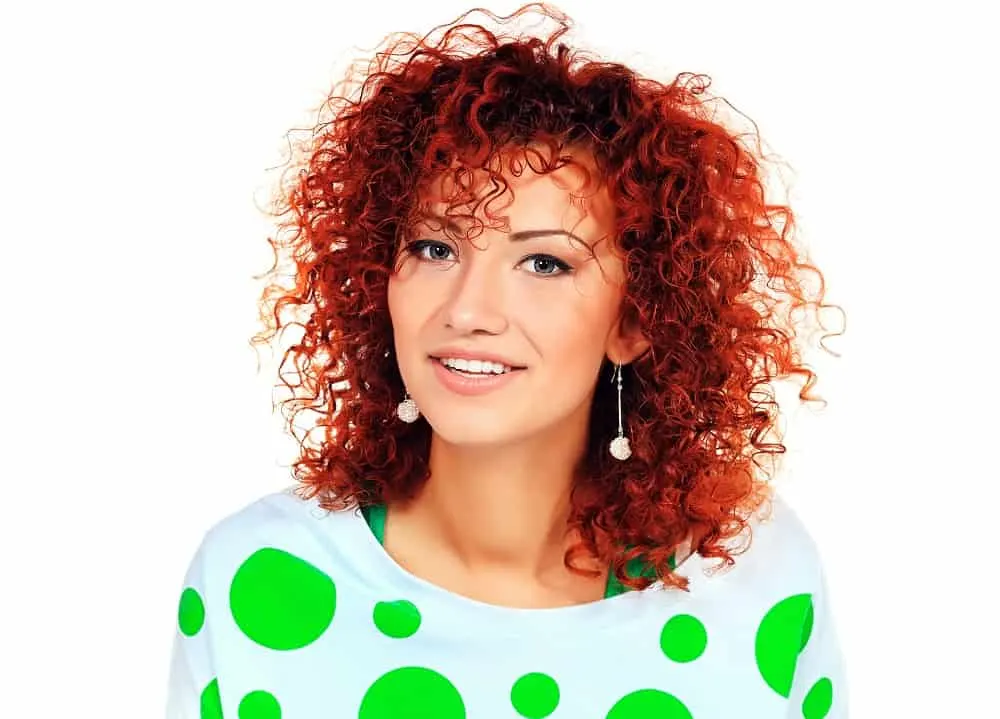 Another option for ladies who have a darker skin tone is ginger red hair color! This spicy shade works beautifully with permed curls to give your haircut the fierce kick it needs! If you're not against bangs, keep them short and wispy to round out the style.
#6: Long Curls with Headband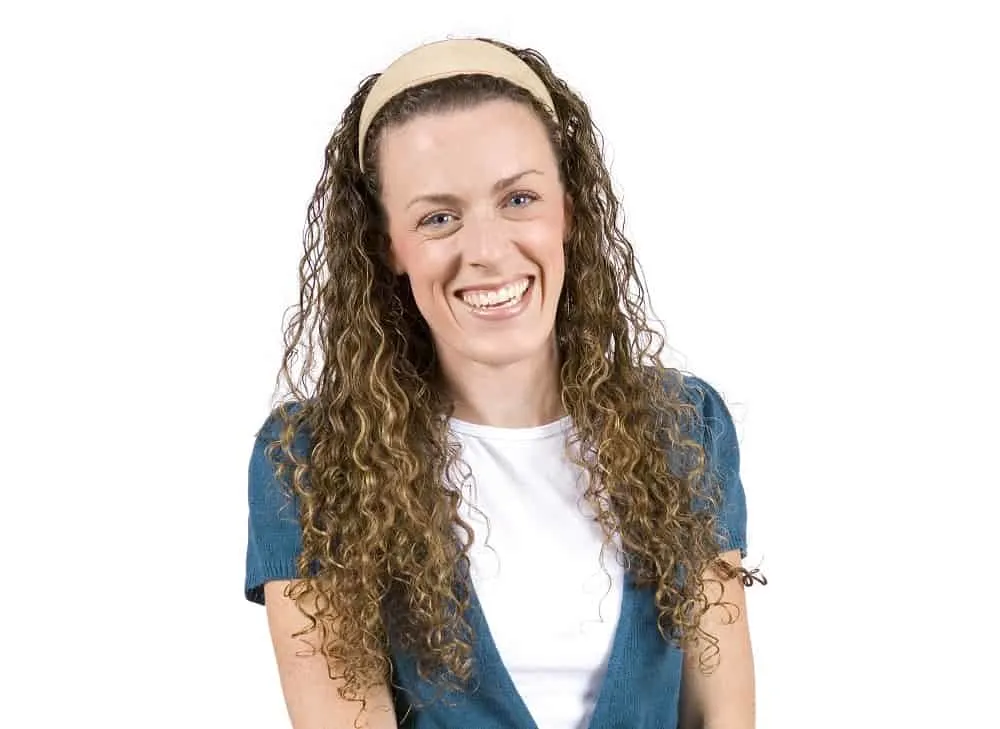 Looking for a way to wear your long curly or wavy hair down but still keep it off your face? Grab a headband! Choose a neutral colored headband or a peppier color to stylishly sweep hair away from the face.
#7: White or Grey Perm for Older Women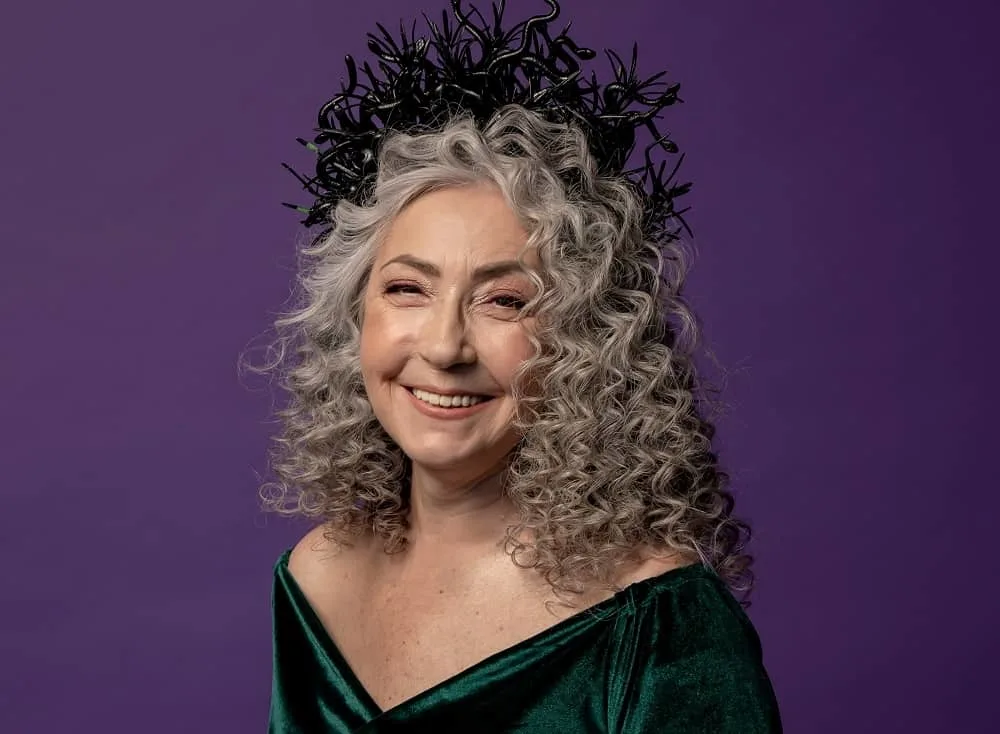 There's no rule that says just because you're aging, you have to go short! Your white or grey hair will look gorgeous and you'll feel like a goddess if you keep it long and add a perm for gorgeous spiraled waves or curls.
#8: Layered Short Perm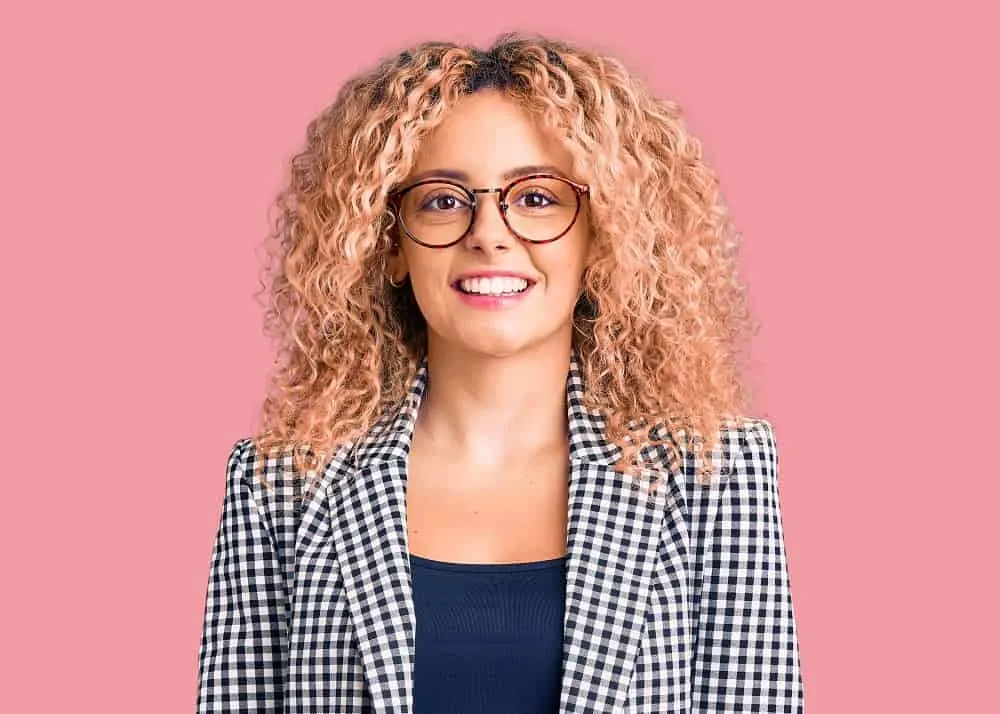 Get the best of both thick hair and manageability by layering your short permed hair. This style features a center part on blonde shoulder-length curls and clear, sexy definition of layers.
#9: Permed Natural Black Hair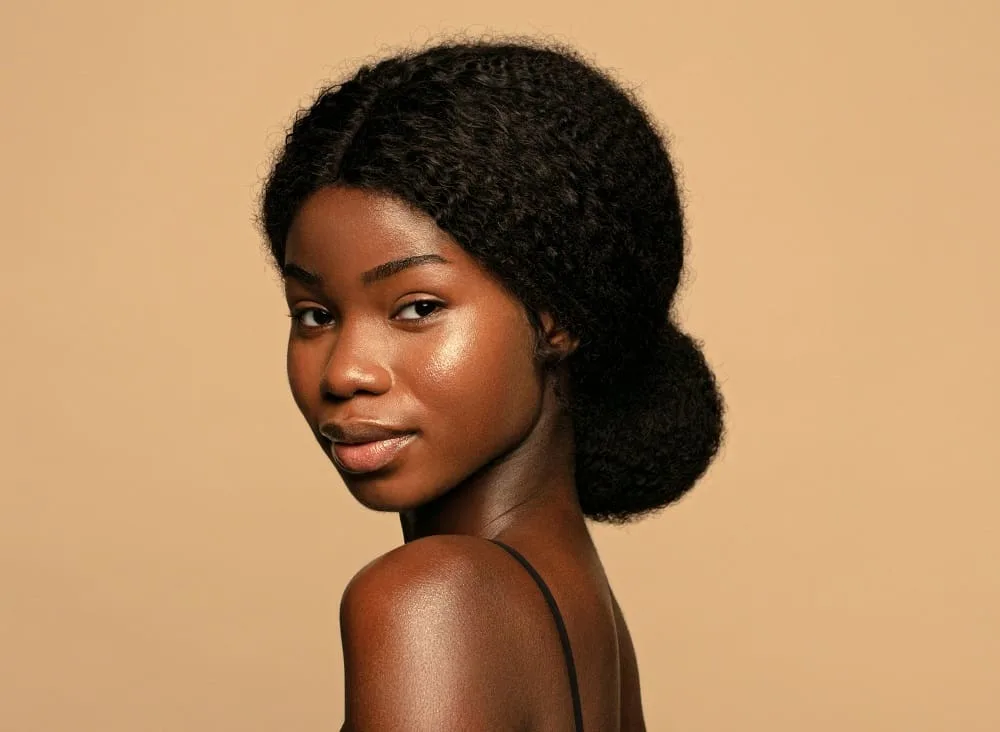 A low bun or loose ponytail at the nape of the neck is an elegant way to wear long natural hair that has been permed. A simple center part is all you need for pre-styling!
#10: Thin Permed Long Hair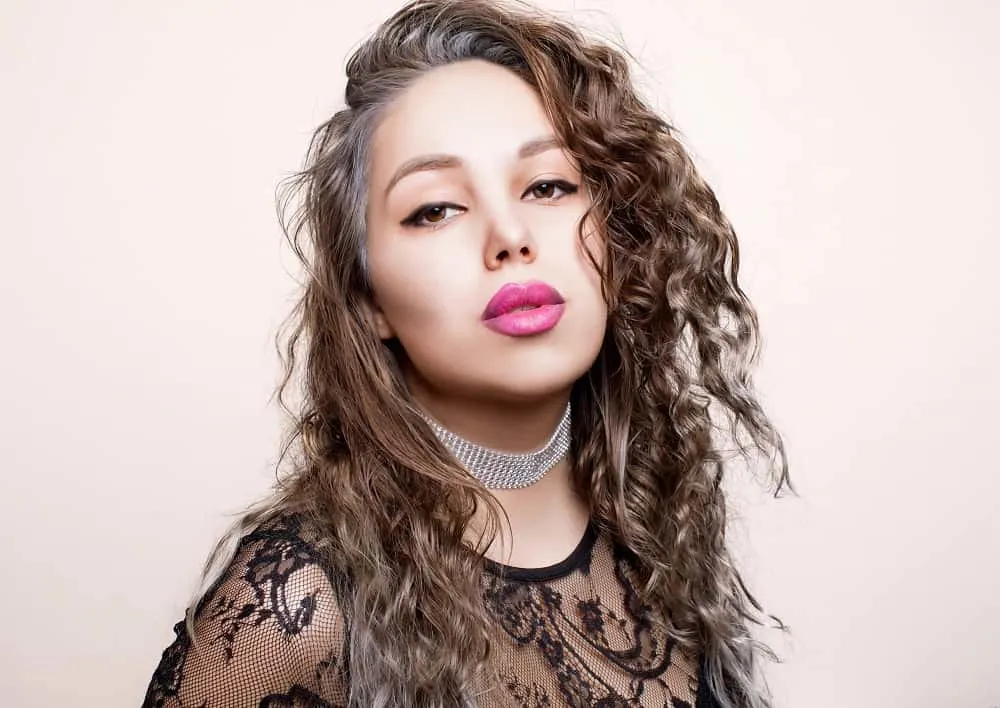 Trying to give your hair a little life and body? Perms are one of the easiest ways to add built-in curls or waves, distracting from thin hair! Style it down with a heavy side part, or gather it in a cute low messy bun!
#11: Free hair with beautiful curls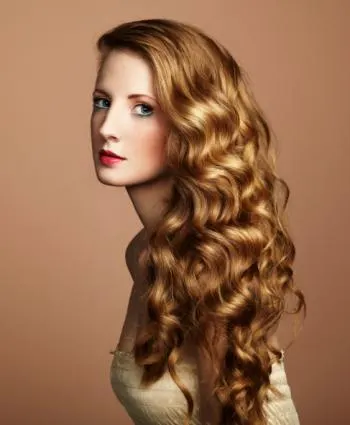 This is an amazing hairstyle which suits all the faces. The beautiful flowing curls left free look gorgeous.
#12: Full perm with medium length hair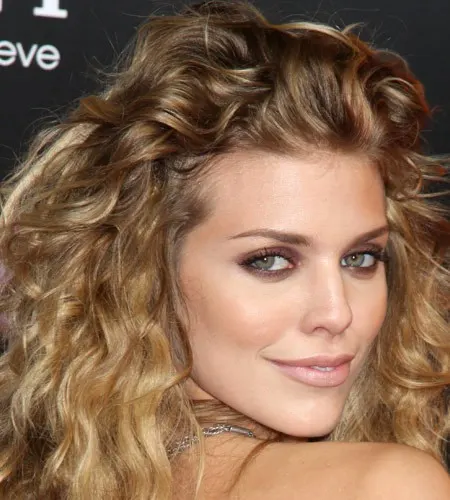 If you have a flat and small forehead then you can choose it. This medium length permed hairstyle looks elegant equally on black hair or brown hair.
#13: Long curly hairstyle parting idea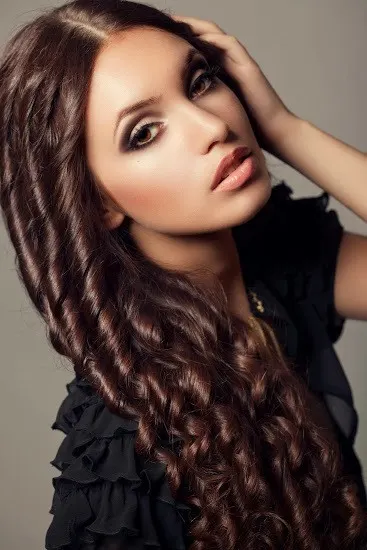 This is really a gorgeous hairstyle for long hair. You can wear this hairstyle on a party or any evening function which gives you a stylish look.
#14: Beautiful curly perm for your thin and long hair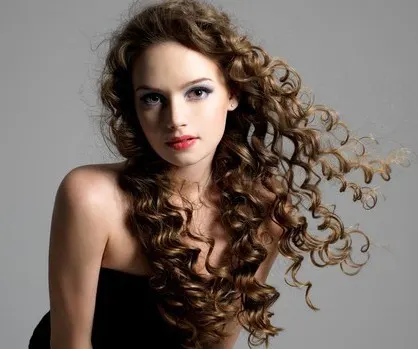 If you have long or medium length hair then you can try this one. The freely flowing curls look very beautiful.
#15: Curly layered hairstyle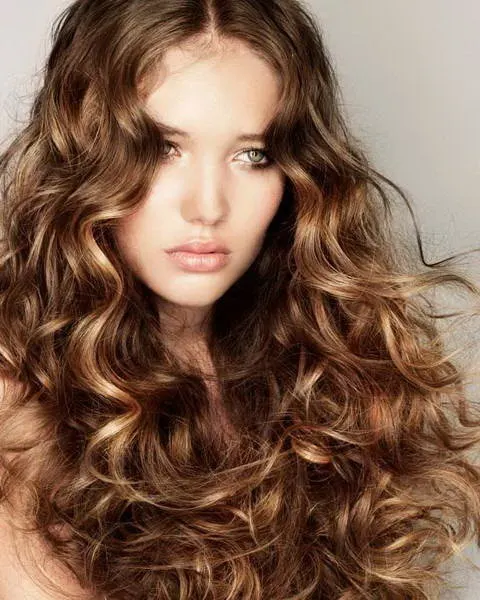 If your hair is thin try this permed hairstyle. If you want to add volume to your hair then this is one is highly recommended if you like it.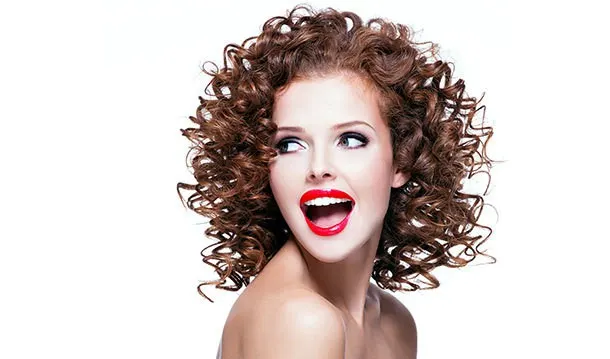 Most of the girls love to wear curls. You can try different short permed styles which add curls to enhance the beauty of the hairstyle. For short length hair, this shoulder-length perm is one of the best.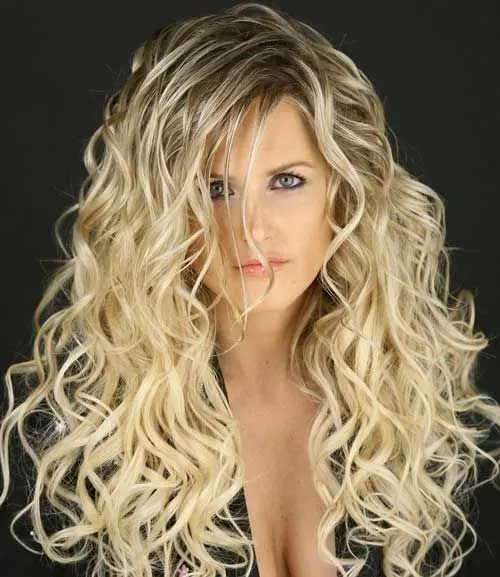 The girls with an oval shaped or long shaped face should opt this hairstyle which adds volume and gives you a fashionable look. Free curls in this picture are looking really amazing.
#18: Simple and cute hairstyle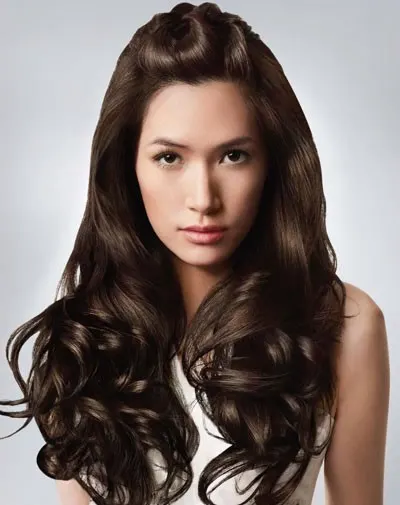 If your hair is thick, try this perm hairstyle. It gives a decent as well as an attractive look. Beautiful curls at the end of the hair adds the beauty.
#19: Beautiful long hair with curly perm: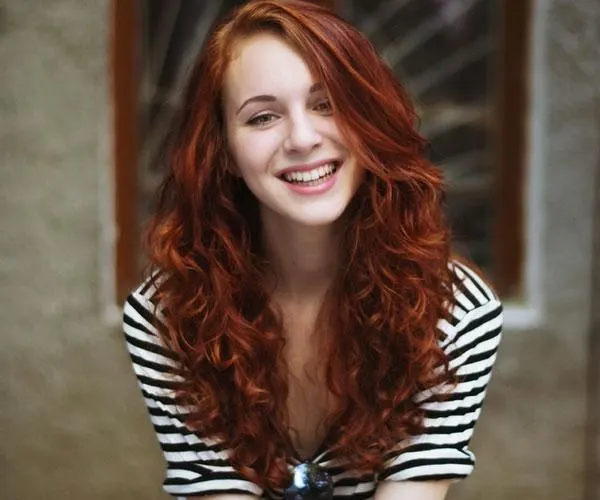 If you want to change your hairstyle and looking for the factor that'll make you look different from others then you can dye your hair & opt this beautiful hairstyle. A crowd of little curls at the end looks gorgeous.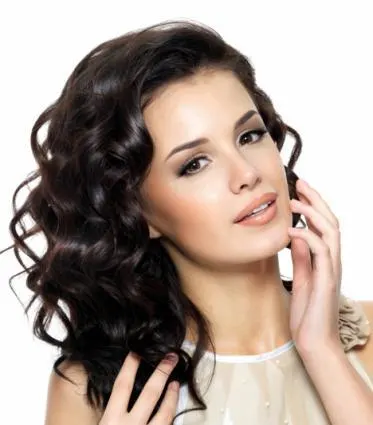 This is a simple curly permed hairstyle for short length hair. If you have naturally curly hair, you can push your hair back from the forehead and let the remaining hair fall freely.
#21: Volume curly hairstyle for thin hair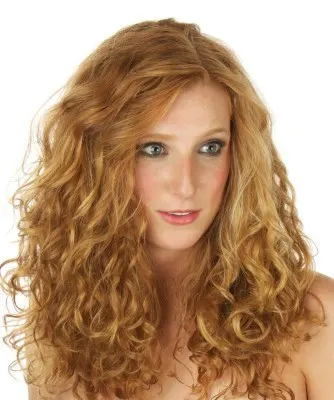 This hairstyle is a beautiful version of curly hairstyles. For thin hair, this hairstyle is the best idea.
#22: Twists with long hair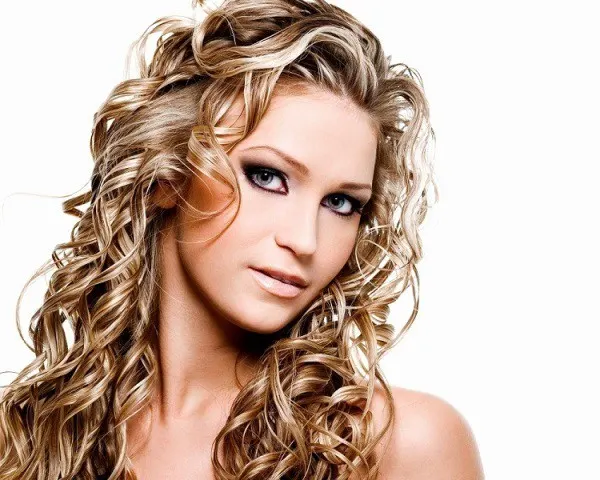 A fabulous hairstyle which looks more amazing when you dye your hair. Beautiful curls spreading all around your face and shoulders look fantastic.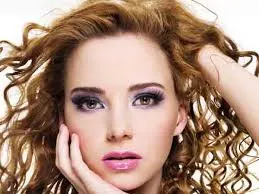 If you have short or thin hair, you can try this perm style. This hairstyle will make your features prominent and add style.
#24: Voluminous curly hairstyle

This is completely curly hairstyle which looks amazing on all the faces whether you have an oval face or you have a round face.
#25: Fabulous curly hairstyle for long black hair

Setting a larger ratio of your hair on one side and then adding curls to all the hair is a great idea. Particularly if you have thick black hair then the beauty of this hairstyle enhances.
#26: Beautiful
twists for long hair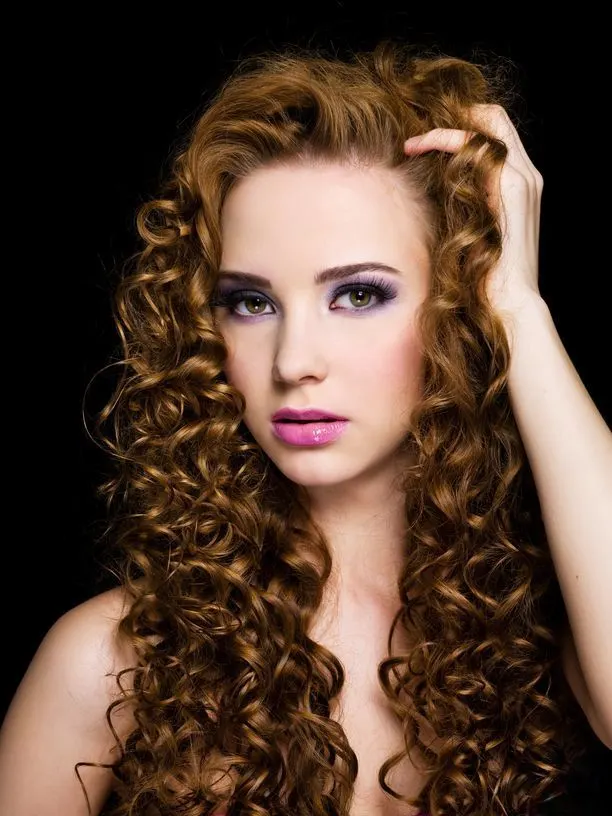 Curls are very common among young girls in party or wedding. This is another version of the beautiful curly perm style which is suitable for parties and functions. If you have long hair you can wear this hairstyle on all the joyful events.
#27: Curly perm style with

side bangs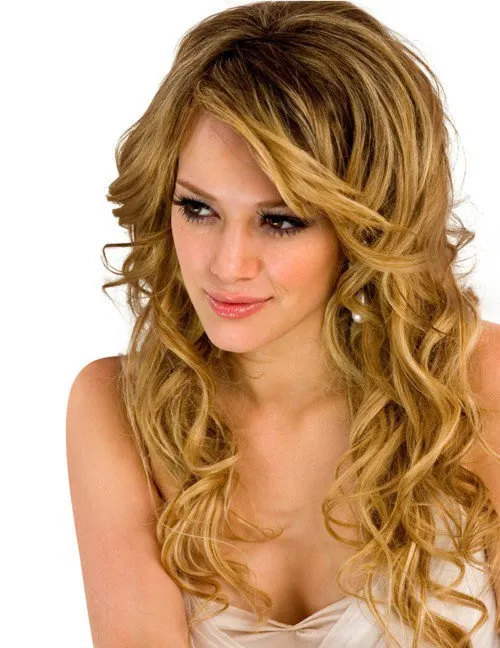 This hairstyle will look amazing on oval and long faces. If you have a big forehead and you want to cover it with a curly hairstyle then pick this one in the picture.
#28: Medium length hair with amazing curls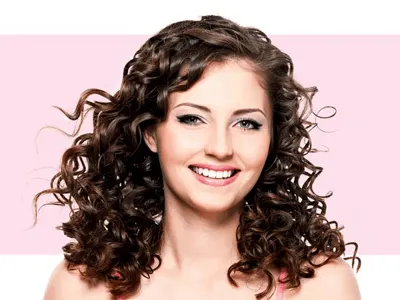 Beautiful curly hairstyle with shoulder-length hair. Curly hairstyles are always beautiful if you can wear it suitably with your facial size and shape.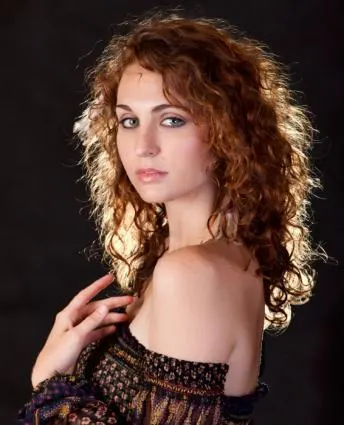 For the girls with thin and medium hair this is an ideal choice which adds volume to your hair and makes you look fabulous.
#30: Stylish short permed hairstyle for naturally curly hair
If you are going to attend a night function or a party with red lipstick then this hairstyle will add drama and style to your personality. If you want a stylish and fashionable hairstyle for your short hair then this is the best hairstyle.
#31: Layers of different length with curls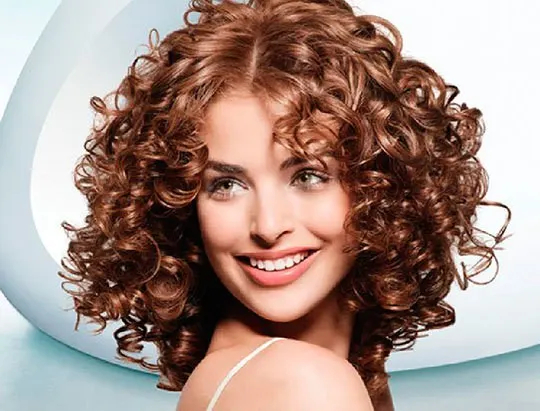 It's another cute curly hairstyle which you can opt for your short hair. Beautiful flowing curls look amazing.
#32: Cute medium length perm hair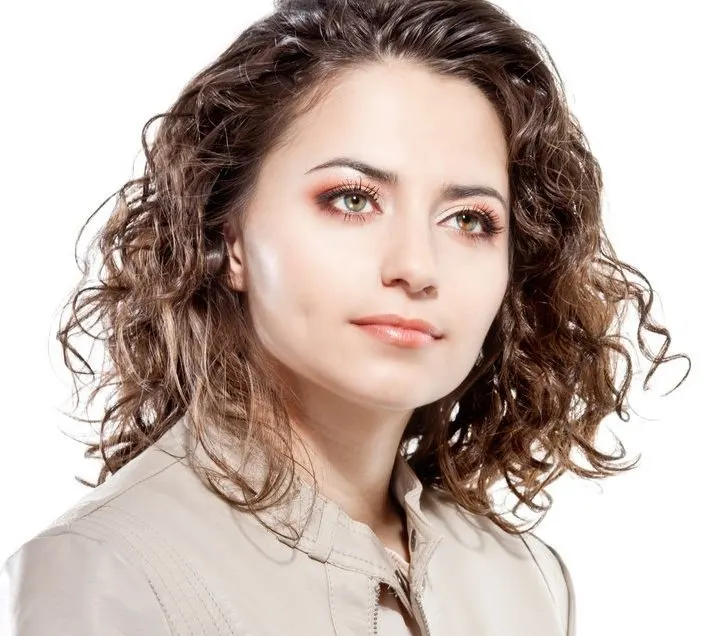 A very simple but cute hairstyle which is suitable for you if you have short and thin hair. With this hairstyle, your face becomes prominent and you look really cute.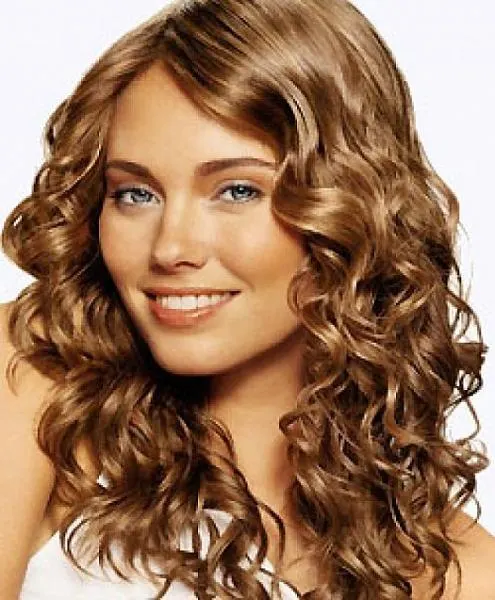 Another amazing hairstyle for medium to long hair. The hair is divided into two sides of your head and the long curly hair flowing freely looks elegant.
#34: Beautiful curls with thin medium length hair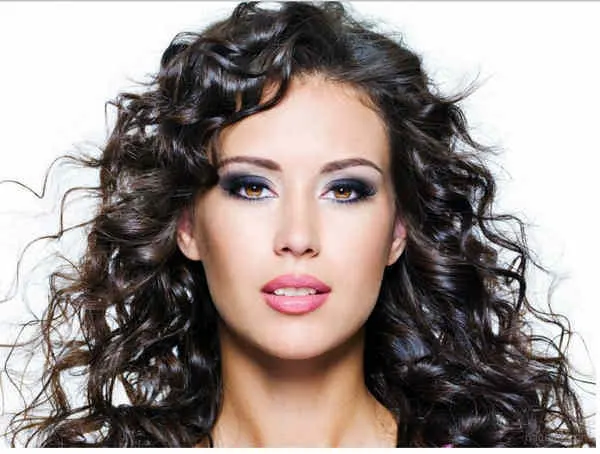 If you have black medium length hair then just try this hairstyle shown in the image for a gorgeous look.
#35: Wavy hairstyle with beautiful side bangs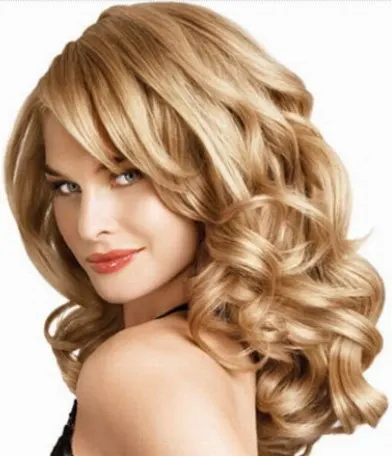 This curly hairstyle covers your forehead. If you are looking for a unique and ultimate gorgeous hairstyle then just opt this one.
#36: Volume perm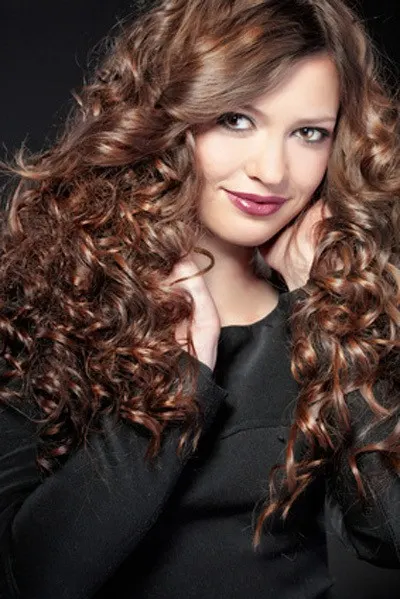 This hairstyle adds volume and the little rings of hair enhance your personality. This is just an awesome long perm hairstyle.
#37: Thick permed curly hairstyle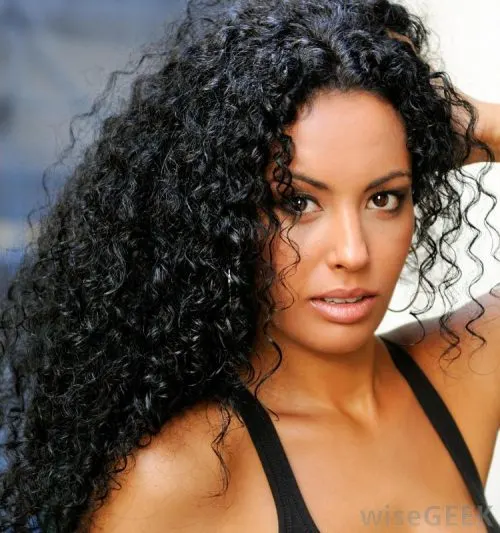 Another awesome perm hairstyle for the girls who have thick and strong black hair. A big volume of curls will give you a unique look.
#38: Simple hairstyle with braids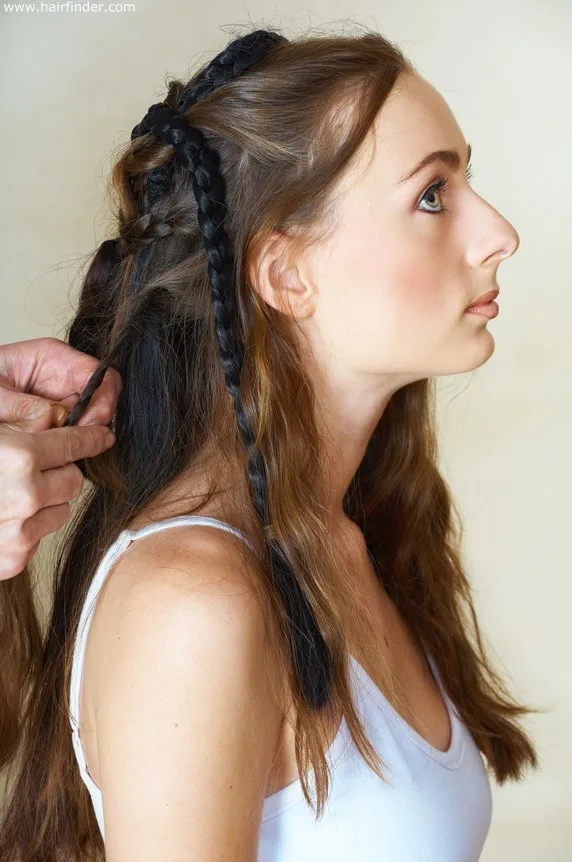 This is a cute perm style which also includes braids. If you like full open hair then this hairstyle is the best which gives you style and a cute personality at the same time.
#39: perm for short curly hair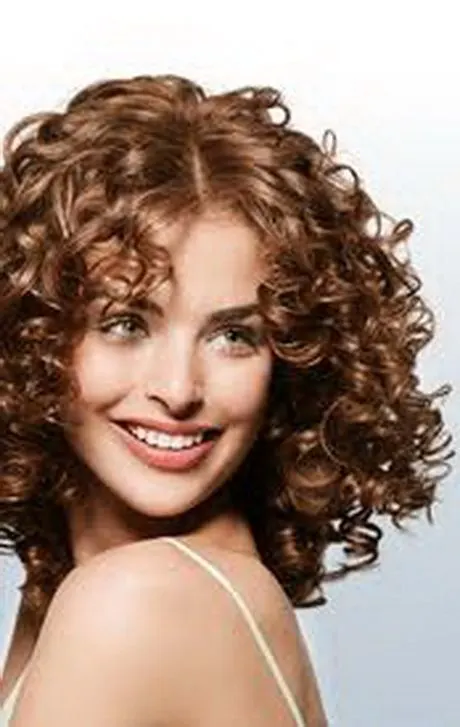 This type of curly hairstyle suits when you have short hair. With this short perm hairstyle, you can spread the curls equally on both sides of the head.
#40: Beautiful curly hairstyle with thin hair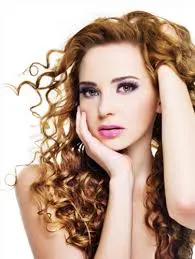 With medium hair, you can wear this hairstyle. Whether you have black hair or brown whether you have a round face or an oval you can freely wear this hairstyle.
#41: Best hairstyle for evening functions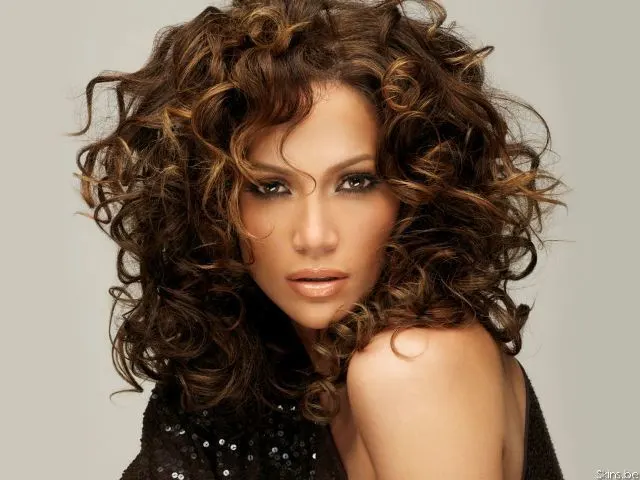 When you want to look totally new and romantic you should wear this hairstyle. The free curls flowing on the face and the sides of the face look amazingly gorgeous.
#42: High volume curly hairstyle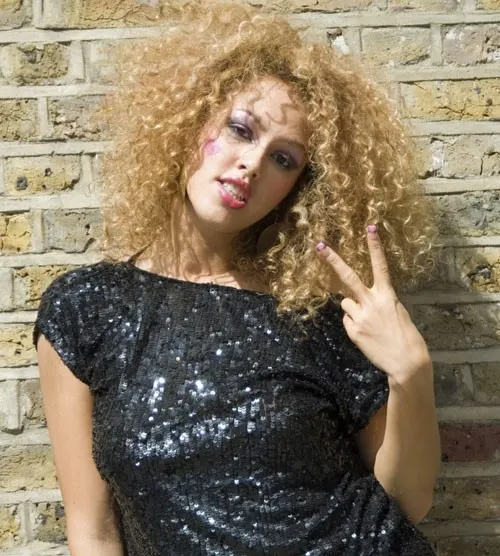 This is a cute version of curly hairstyle in which the complete hair is converted into curls. This is a really beautiful hairstyle which you can try on parties.
#43: Curly hair parting for medium length hair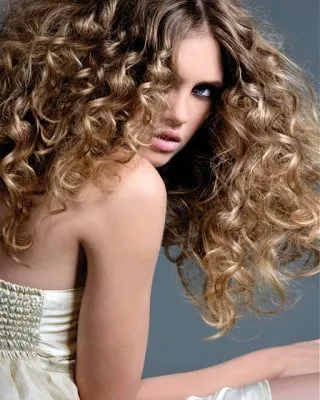 You can try curly hairstyle on different colors of hair. This hairstyle has many types and you can find the best one for you. The hairstyle in the picture is very attractive and elegant.
#44: Stunning wavy hairstyle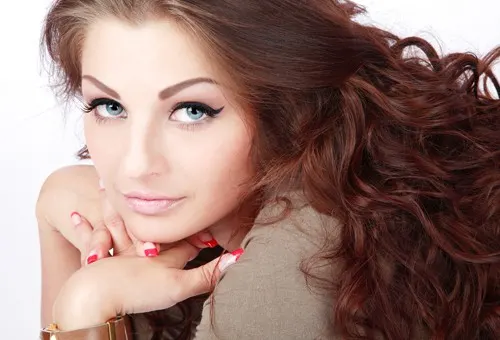 The front hair is straight while the left hair is given long curls. A perfect hairstyle when you want to look very different from the rest of the people on any event.
#45: Kinky hairstyle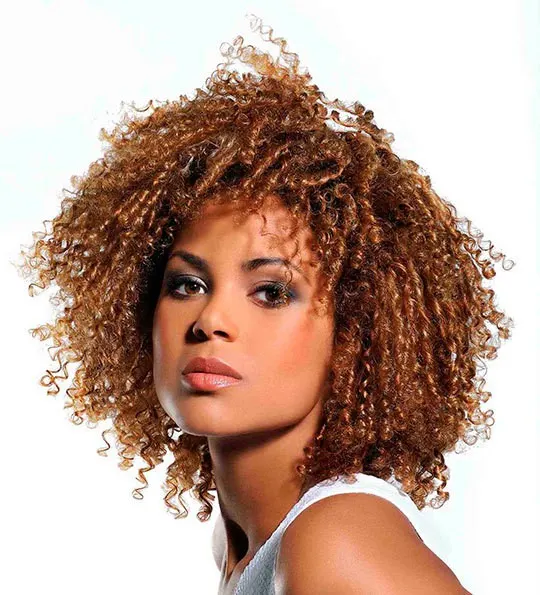 This is an elegant perm hairstyle. Your short hair is converted into curls totally. The curls cover your forehead and increase the beauty of your face.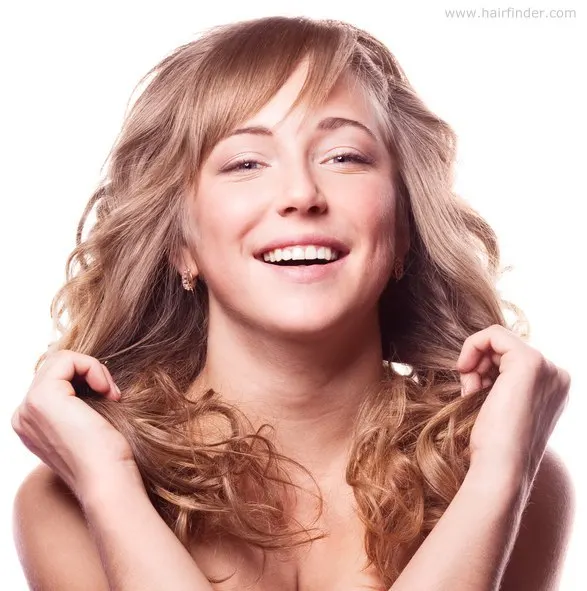 For the girls who want open hair covering their forehead and also want all this in curly hairstyle then this is one of the best selections for them.
#47: Best curly hairstyle with bangs for thick black hair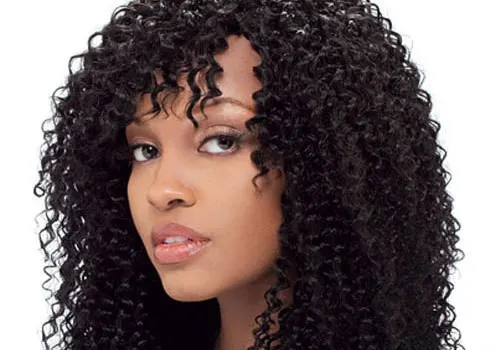 Don't think that you go with this amazing hairstyle in the party or an occasion and come back without praises. This is really an attention-grabbing hairstyle which looks even more elegant with black thick hair.
#48: Beautiful hairstyle with waves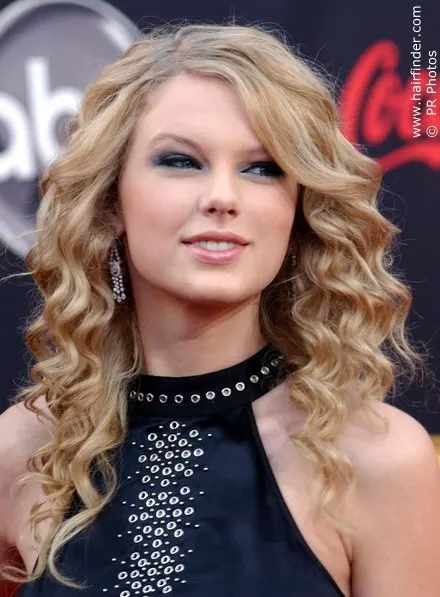 This hairstyle with the free flow curls on both the sides and the forehead covered by the front straight hair is a perfect idea to deal with your medium length hair.
#49: Curly hair parting ideas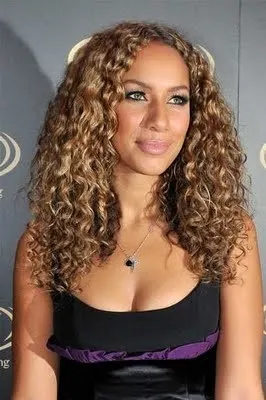 This hairstyle contains totally curly hair with no straight front hair. Hair with curls is equally divided into both sides.
#50: Beautiful layers hairstyle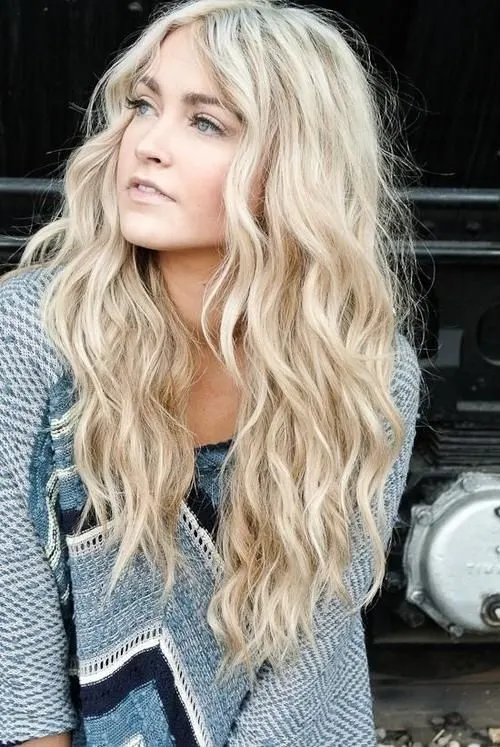 For the girls who want to add a style in their simple long hair and want to left them free, this hairstyle is the right choice.
#51: Freely flowing curls and bangs with some creativity on bangs
An amazing hairstyle in which a beautiful creative work is done on the front hair covering the forehead. And on both sides of the face beautiful curly medium length hair is left.
#52: Simple curly hairstyle
Just try this hairstyle for a college function with your shoulder length hair.
#53: Awesome party perm hairstyle
This hairstyle is the perfect choice when you are going to attend an important event. Believe that with this elegant hairstyle you will remain the center of attraction throughout the event.
#54: Simple hairstyle with some curls and waves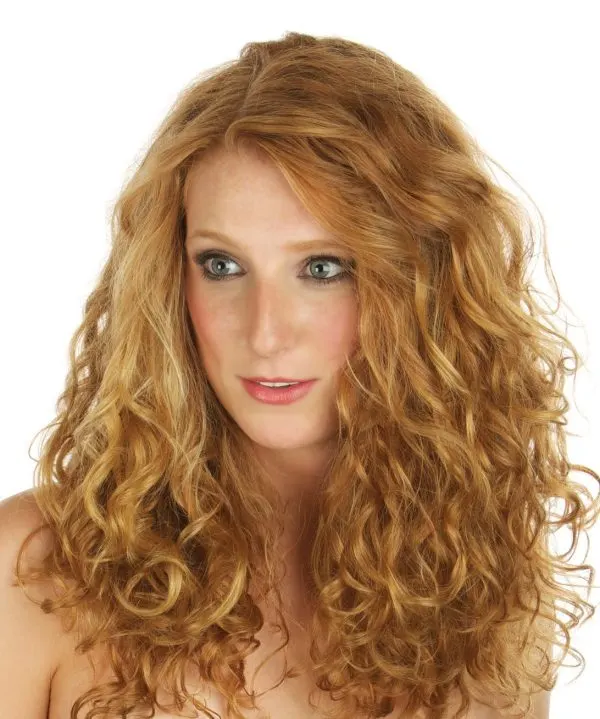 A simple hairstyle which suits greatly on the long face. A simple yet elegant hairstyle.
One of the best hairstyle for short curly hair. You look really cute and innocent girl with this fabulous hairstyle.
#56: Curly hair parting for short hair
This is another curly hairstyle type with no hair on the forehead. The curls reaching your shoulders which look very nice.
#57:

Loose curls

hairstyle for long hair

You can dye your hair into different colors and then apply any of the curly hairstyles depending on the length of your hair. It gives you a new and fresh look.
The hair is divided into two sides. The front hair is cut into small lengths reaching your cheeks. And the hair below your chin is given beautiful curls.
#59: Curly hairstyle with volume
A gorgeous hairstyle which you can opt with all the shape of faces. This is one of the most elegant types of full curly hairstyle which gives you a sophisticated and a beautiful look.
#60: Long Messy Curls
Long messy curls have always been a favorite choice of hairdressers when it comes to hair perming. The length adds style, whereas the big waves give volume. Such perm hairstyles provide a fresh and vibrant look while taking minimal effort to maintain.
People belonging to African and Asian origin are blessed with dark pigmented hair. Some alterations can make them more attractive such as red and auburn tints. The bushy perm hairstyle is showcased best when colored vibrantly. It adds in a fresh vibe to your personality.
#62: Short Permed Hairstyle in Chestnut
Brown hues are in trend these days, especially when combined with loose perm hairstyles. If you have short hair and a long neck, then this hairstyle is just for you. Loose curls are sure to add style to your persona and bring an instant transformation.
#63: Ashy Spiral Locks
To carry Ashy tones with spiral permed hair is not everyone's cup of tea. It needs a lot of skill to achieve a neat spiral look. The perm hairstyle gives a bouncy look, which is absolute fun. It blends well with the modern casual look and also goes well sophisticated formal wear.
#64: Big Waves with Face Framing Side
Perm hairstyles look best with a suitable haircut. A good haircut always compliments the face shape. Long loose curls with face-framing thick bangs is definitely a head-turner. This hairstyle is best for heart-shaped and oblong faces.
#65: Curls for Volume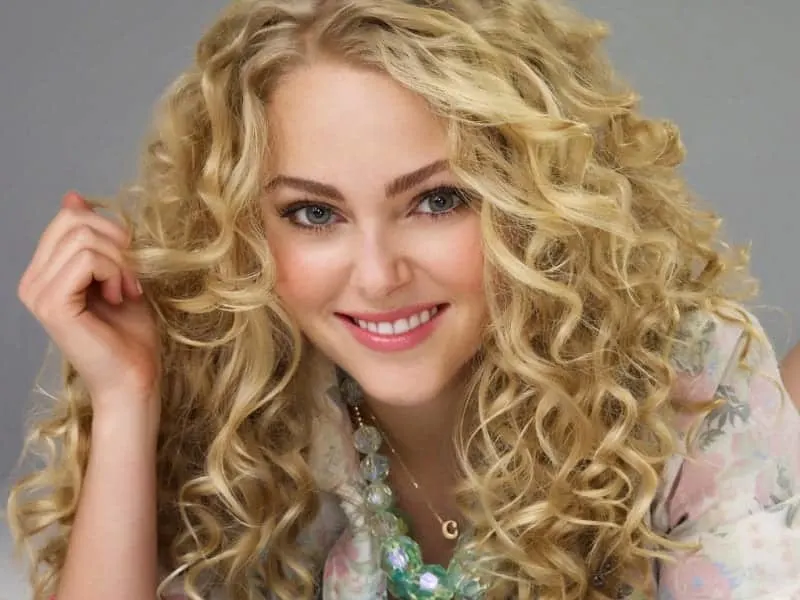 Fine and thin can be rescued by curling either tight or loose. Permed hairdos are most suited for fine and limp hair. It adds body and volume to the existing hair. This helps to boost the confidence and vitality in one's personality.
Dyeing hair in funky colors is really in the trend these days. But combining it with perm looks fierce. A head full of neon-colored curly hair looks really cool. People who dye their hair differently always stand out in the crowd. So go for it and rock your nightlife.
It is a fact that most permed hairstyles involve loose hair but it is not always possible to let your curly hair loose. Some gorgeous updos can be created by using the beautifully textured curly hair. The curly locks add elegance and softness to the whole look.
Dark-colored textured long hair is one of the strongest characters in physical appearance. Though perms make them look a little shorter. The lovely locks look absolutely stunning when accessorized with flowers. It gives a fresh and festive sensation.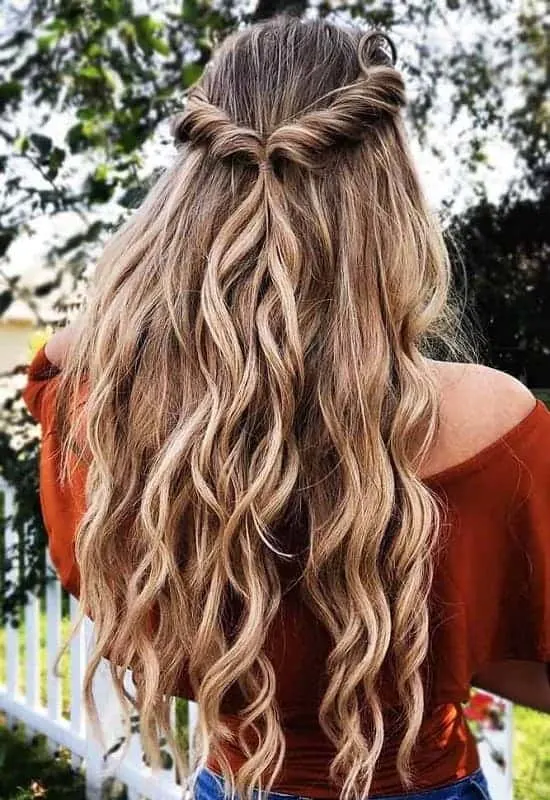 Curly hair looks fabulous even when styled casually. The flow and loose texture give a soft look to everyday styling. A messy braid or a half-Updo instantly glamorize your existing perm hairstyle.
#70: Mohawk Permed Hairstyles
Sometimes actions speak more than words and so do mohawk hairstyles. The curly mohawk has been a favorite pick for those who dare. Those who carry the mohawk curled hair express their independence and attitude towards life. It looks edgy and sharp. Such perm hairstyles convey a silent message; do not mess with me.
If you are bored with your present straight-hair look, then it's time for you to switch to a perm hairstyle. Whether messy or neat, loose or tight, long or short, perm hairstyles can give you a magical transformation. To make your transformation journey more interesting, here are some of the best picks.
These are some of the best perm hairstyles for you to choose from. Pick one that suits you the most. Or perhaps, just step out of your comfort zone and try something new! Perm hairstyles will certainly bring a captivating change to your appearance.