The 90s hairstyles are getting popular day by day, especially the braids. 90s braids used to be a big thing for the Black community but now people of every race and color are trying these braids that look so cool and stylish.
If you have come to this article to get the '90s braided hairstyle inspiration, you are at the right place.
90s Braids Hairstyles
90s era didn't just give us braids; it gave us braids with attitude. The intricate designs with beads, metallics, headbands, you name it. Let's explore those beautiful 90s braids.
1. Micro Braids
Micro braids made women so obsessed that they weren't even afraid to sit for hours in a salon to get them in the 90s. These braids were done by grabbing the smallest portions of the hair to braid. It used to take a lot of time to get the whole hair done.
But many women prefer these braids because they can make any other hairstyles all while keeping micro braids. Micro braids were first introduced by an R&B singer called Brandy and many teens started getting these braids inspired by her.
2. Bantu Knots with Braids
Bantu knots in braided hair were quite popular in the 90s among Black women. This hairstyle was fun, playful, and creative. There are several ways to get bantu knots in braided hair.
You can do Bantu knots in full or half hair up and can divide them into multiple sections– whatever seems good to you.
It was a common braided hairstyle for summers back in the 90s that is coming back in the 2020s.
3. Beaded Braids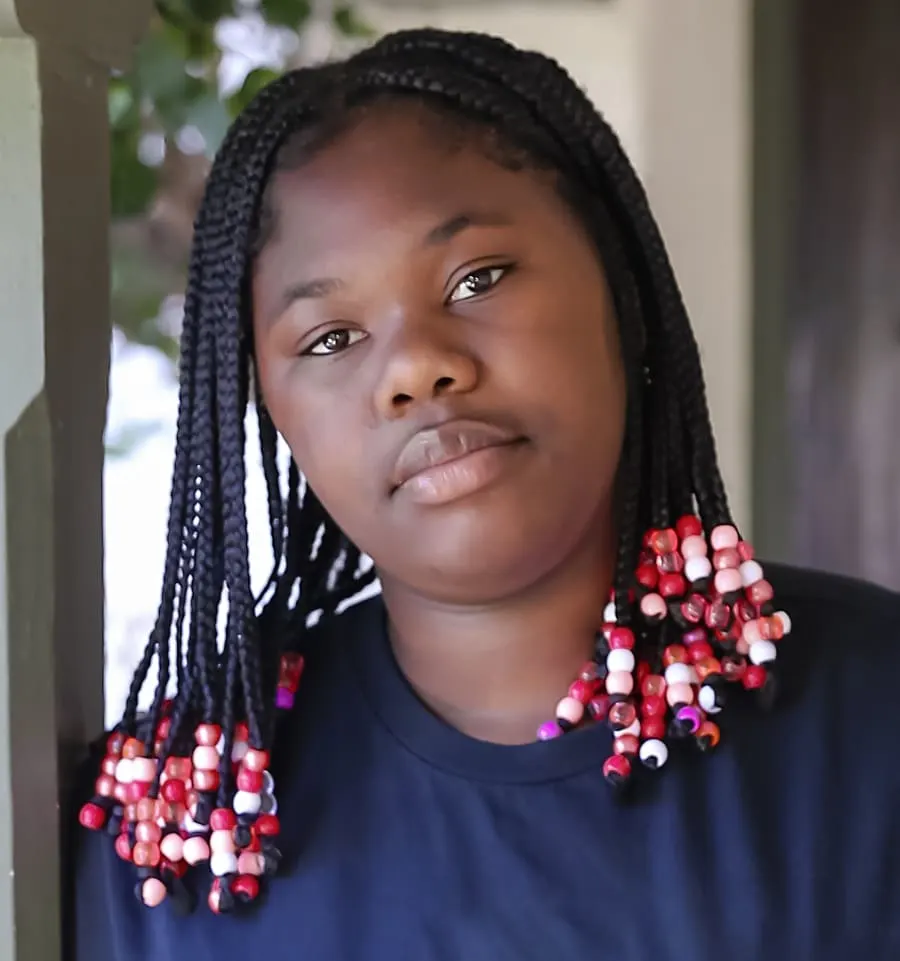 If you want to have some fun with your hair, try putting beads in the braid just like women who did it in the 90s. Women wore different types of colorful and pretty beads in their braids, either in a ponytail or classic braids.
This made their monotonous braids unique and different. Right now, many types of beads are available in the market that you can put in your braids.
4. Chunky Braids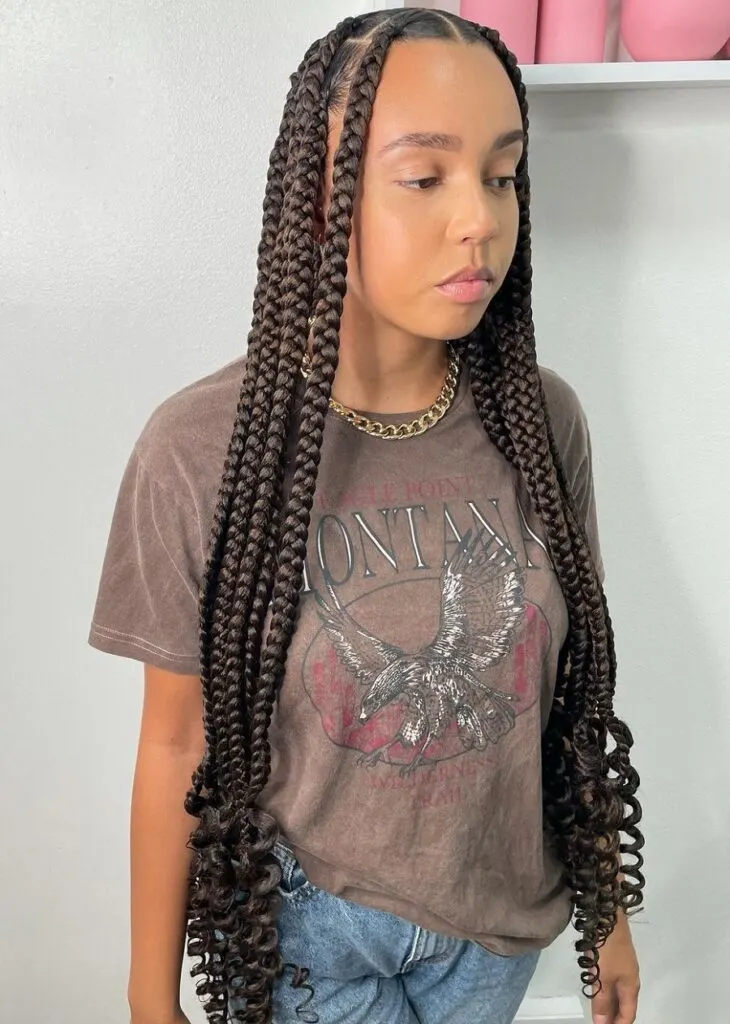 Chunky Braids are perfect for voluminous and thick hair. They can be worn in different ways like in updos, buns and undercut hair.
Chunky braids started gaining popularity in the 90s when an actress called Janet Jackson had these braids in the movie Poetic Justice. You can also wear a bandana around your head to give your hair a more 90s look.
5. Box Braids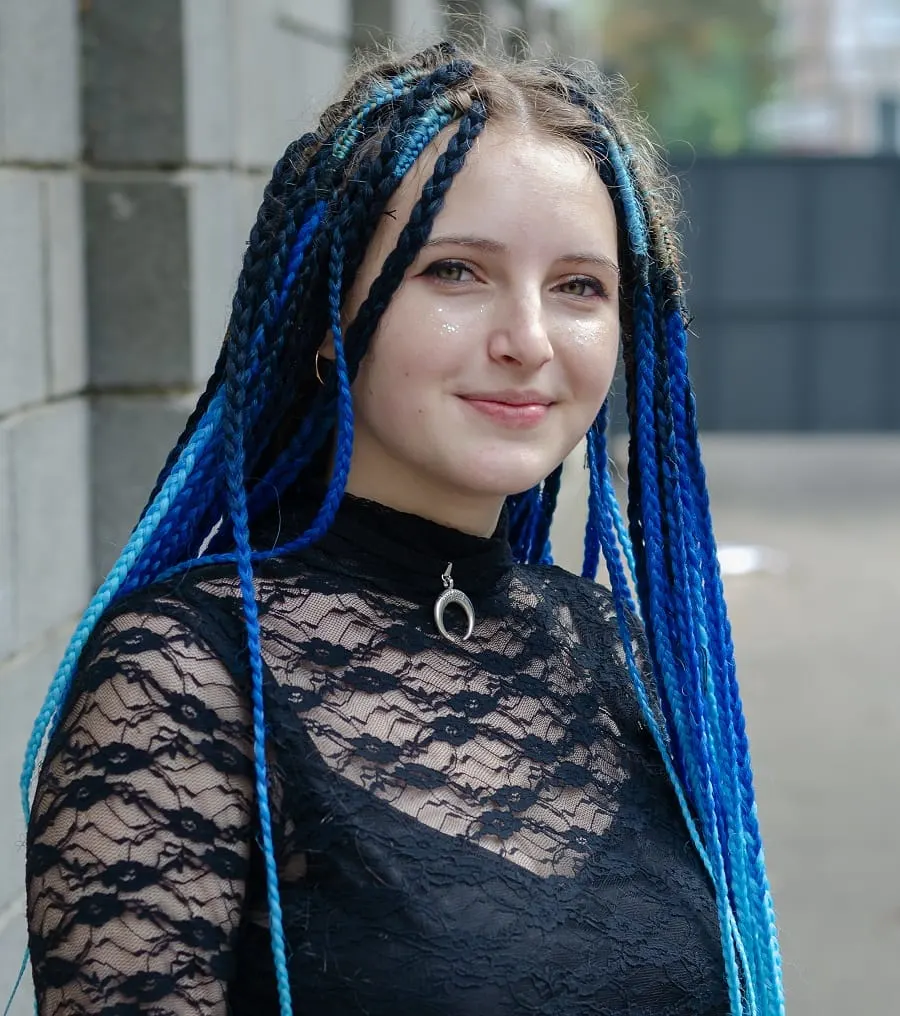 Box braids get their name because the sections made to braid the hair are square-shaped.
Box braids are becoming a favorite 90s braids hairstyle among many celebrities and influencers nowadays. They are stylish and perfect to give your hair some break from other hairstyles.
6. Braided Bun
Braided Box Buns are an extension of box braids. After getting box braids, you can pull your hair into a bun.
The box buns make you look stunning and graceful. The best way to get braided box buns is from a hair stylist who can easily understand your hair type and use products that will keep your braids in place for some days.
7. Accent Braids
Accent braids are chic and everything you need if you are looking for an easy 90s braids hairstyle. You can do these braids yourself or get help from someone in your home.
You can add a single braid at the side of your head or add as many as you want. It gives your hair an added flair.
8. Halo Braids
Halo Braid is made just by making one thick braid of your hair and then covering your head with the braid that it looks like a halo.
Halo Braids were popular among Greek women but now women from all around the world love this braid hairstyle. It is easy and doesn't take much time.
We have presented you with some of the most famous 90s braid hairstyles perfect for every kind of woman. Some 90s braids can only be done by a professional, while you can do some of them at home.
Braids are the best way to give your hair a break from harsh chemicals and the environment. They make your hair stronger and healthier. 90s braids are great in this regard as your hair is divided into small sections so your hair can breathe.