Are you planning to get your baby boy his first haircut? Choose from the below list the most suited first haircut for your baby boy that our experts have carefully picked for you to make your boy cuter and stylish.
1. Cute Side Swept Look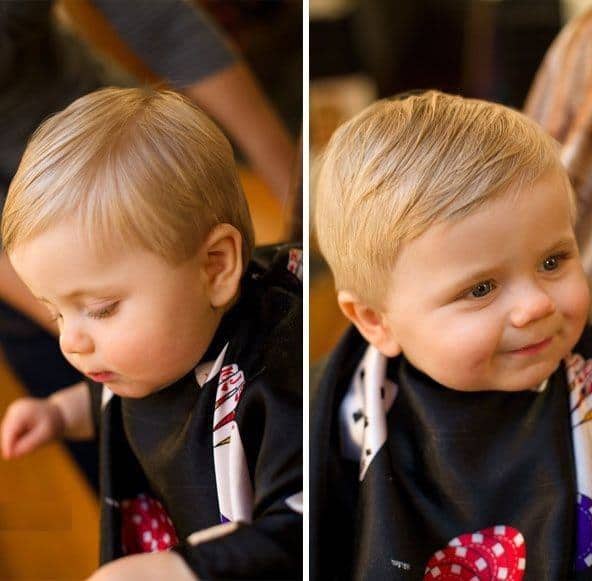 One of the most adorable ways to style a baby boy's hair is to sweep it to the side. A soft, side-swept look will make your baby look even cuter.
2. Side Part for Baby Boys
Part your boy's hair to the side and just trust us, he would look like the finest gentleman there is. So give this baby boy's first haircut a go!
3. Fringe for Baby Boys
Fringes are one of the most popular hairstyles when it comes to choosing one for boy baby's first haircut. It draws special attention to the innocence of youth in any baby's face.
4. Baby Boy's First Quiff Hairstyle
Who says that a quiff is for grown men only? Try styling your baby boy's hair in a quiff, it will definitely serve as a squeal-worthy baby boy first haircut for your babies.
5. Black Baby Boy First Haircut
An afro in itself is a cool hairstyle and looks especially cooler and much cuter when a baby is working it. So if you're looking for such effects, an afro would be a great baby's first haircut option for your little boy.
6. Baby With Spikes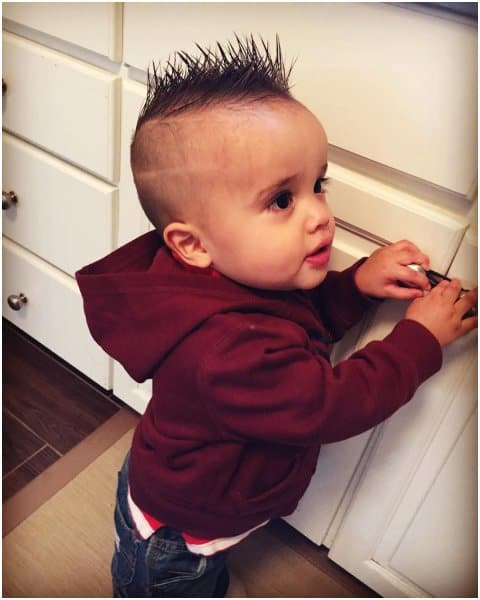 We are sure that this one has been tried on almost every baby all over the world, especially for fun. So why not choose this hairstyle for your little punk?
Try These Little Boy Haircut Trends in 2020
7. Baby Boy with Slicked Back Hair
The slick back hair would make your baby boy look the perfect, young gentleman.
Time has passed really quickly and before you can even think about it, the time has already come for you to take your baby boy to get his first-ever haircut. For this purpose, you must be wishing that the style you choose for your little man is nothing less than absolutely adorable with a hint of dashing hairstyle in it.