Julian Edelman is definitely one to look up to when it comes to looking like a badass on the field. But we're not just talking about his athletic abilities – the guy knows how to rock a killer haircut. From his signature buzz cut to his more recent experiments with longer styles, Edelman always looks sharp.
So, if you're looking to switch up your style, why not take a cue from the New England Patriots' former wide receiver? From short and textured to long and beachy, we've got the best Julian Edelman haircuts to copy.
Best Julian Edelman Haircuts
Here are 10 of Julian Edelman's best haircuts.
Combed Back
An increasing number of men are sporting the combed back hairstyle, made popular by Julian Edelman. This hairstyle is achieved by combing the hair back with a small amount of hair gel, resulting in a sleek and polished look. It is a great option for men who want to look professional and well-groomed.
Side Swept+ Bald Fade
This hairstyle is perfect for those who want a low-maintenance yet stylish look. It is a variation of the classic fade, with the sides and back being closely cropped while the top is left longer.
Medium Undercut
Julian Edelman sported a medium undercut during NFL 2017 season, and he's been rocking the look ever since. The hairstyle consists of Edelman keeping the top of his hair relatively long while fading the sides and back. Anyone can pull off this style. If you're thinking about giving an undercut a try, go for it.
French Crop
This haircut can switch up your style in the summer. Additionally, it is a versatile style that can be worn casually or formally. To style the French crop, start by cutting the hair short on the sides and back. Then, cut the hair on the top of the head slightly longer.
Slicked Back
Edelman's slicked back hairstyle is a classic look that can be achieved with any length of hair. To get the look, start by applying a small amount of gel or pomade to your hair and combing it back. If you have shorter hair, you may need to use a brush to help smooth it back. You can fade the sides and use a comb to create a side part for a more polished look.
The Edelman Coif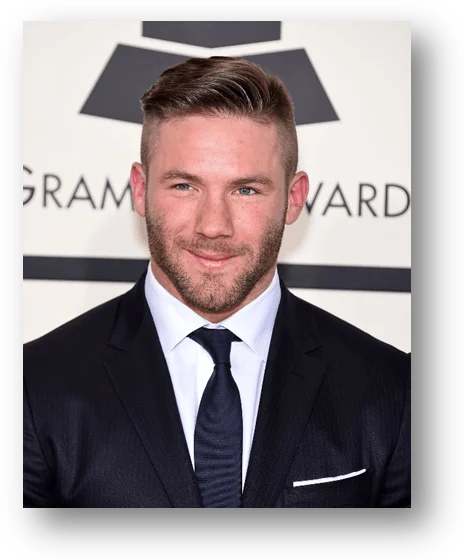 The Edelman Coif is quite striking and complementary to the style of this athlete. While the top is fashioned in a slightly raised and combed back style, the sides are cut closely with a razor and unlike some cuts that are tapered this style is very like a military buzz cut.
Hair is long on top with nothing on the sides. Edelman is known for flipping this hair straight back at times. The options for that extra length, however, are endless!
7 Most Popular Justin Bieber Hairstyles
The Edelman Fade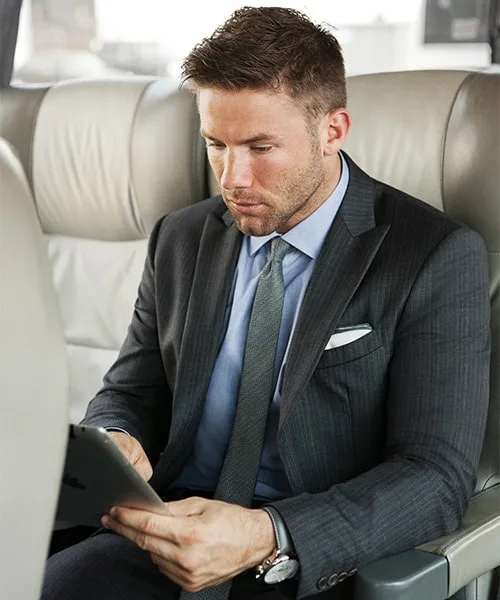 The Edelman Fade aligns to a traditional male cut with the bulk of the length residing up top with sides and back that taper off into small layers.
Note that this look is quite compatible with the workplace setting, casual activities or formal events. Hair may be managed using gel products to sustain a wet look. It looks great with or without the beard but should you decide to wear one, keep it clean and equally manicured. A beard with this cut adds a bit of mystique to the character of the individual who dares to don this look.
The Edelman Short Haircut Style
The Edelman Short Haircut Style is neat and simple. Hair has a bit of length up top and is evenly cut on the sides. This style is perfect for those not looking to taper or buzz cut the sides of their head. It might require a bit more maintenance to sustain, but the look is still flawless no matter the setting.
The Edelman Business Man Hairstyle
Once again, Julian Edelman demonstrates that there is more than one way to wear a haircut and that with a bit of mouse, gel and a comb, this style is sleek.
Brad Pitt Hairstyles (Top Picks)
The Edelman Faux Hawk
This Edelman Faux Hawk Style is another twist on the actual haircut. With a bit of holding spray and gel, this faux hawk is an excellent way to create a bit of edge. It's a trendsetting style for those who enjoy diversifying their hairstyle portfolio looking to change things up from time to time.
These are just 10 fantastic Julian Edelman hairstyles. Edelman demonstrates that your hairstyle can be your brand and even with a little deviation, there is still the ability to keep a well-manicured look. Hairstyles should always compliment the person, and Julian Edelman is definitely wearing these ten looks well.