Justin Bieber is one of the hottest pop stars with creative hairstyles. With songs like "Baby," "Sorry," "What Do You Mean," and "Love Yourself," among the most popular radio hits, it's clear how influential his music has been to this generation. The Canadian native has changed his look drastically over the years, from bowl cuts to locs and tapered hairstyles.
Justin Bieber Hairstyles
While Justin Bieber's haircuts have varied, it's safe to say that now that he's getting older, he's sporting more mature, sexy haircuts. Here are 12 of our favorite Justin Bieber haircuts and hairstyles you need to see:
1.
2.
3.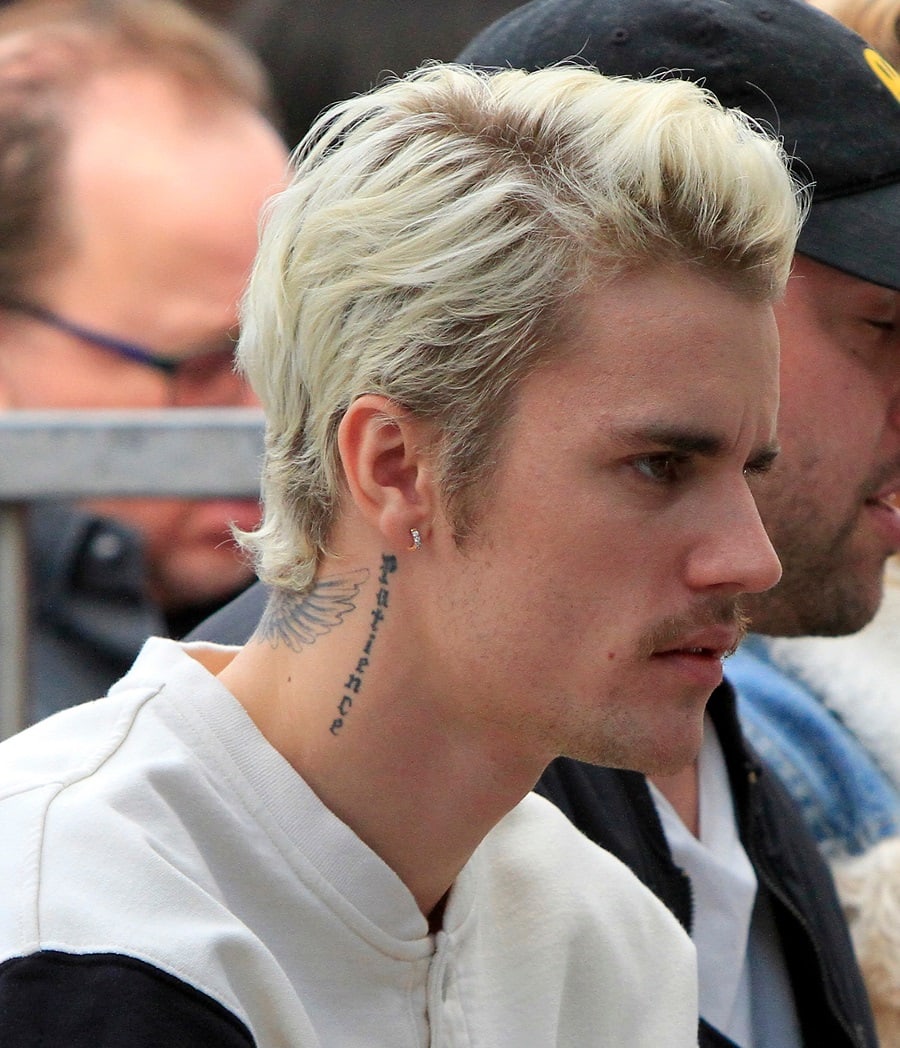 4.
5.
6. Justin Bieber's Baby Bowl Haircut
Of course, we had to start with Bieber's bowl cut from back in his "Baby" debut. Hilariously enough, he's one of the only ones who has pulled off a bowl cut successfully without looking absolutely ridiculous. I'd count that as an achievement all by itself.
Zayn Malik's Coolest Hairstyles
7. The Dapper
This Justin Bieber haircut gave Bieber an innocent, "ready for my dad's wedding"-type feel. While this isn't a style that he has rocked on occasion, we love how well he pulled it off and dapper he looked.
8. Teenage Taper Cut
As Biebs got older, he decided to ditch the bowl cut and try a more sophisticated tapered style. This tapered cut is one of our favorites, featuring wonderful layers and highlights that really set the look apart.
9. Edgy Taper
This man looks good in tapered cuts because he is slowly finding styles that show off his unique features. This tapered cut is shorter than his last, and features a buzz cut around the perimeter of the head, giving Beiber's new haircut a more edgy look.
10. Tapered Blonde Hairstyle
Bieber goes blonde in this next tapered style, featuring a unique coif and side part. This tapered style fits the description of "classic," but it still has a lot of swag.
Lionel Messi's Mostly Copied Hairstyles
11. The name's Bond. Biebs Bond
This Justin Bieber hairstyle is a short taper that really highlights his chiseled jawline. Although this isn't the first, and most likely won't be the last, this is definitely our favorite Justin Bieber haircut of all time.
12. Bieber's New Sexy Long Taper Hairstyle
Justin Bieber's new haircut features a tapered cut with a lengthy crown. This gives him a plethora of styling options for this cut as opposed to all of his others. He's been seen with the crown slicked back, locked, and even cornrowed.
Since there is no end in sight to Bieber's career so far, there's a chance we'll see more cool hairstyles from Justin Bieber in the years to come.