The beauty and versatility of brown hair can never be questioned! From glossy golden hues to dark mahogany and chocolate nuances, there are so many ways to rock brunette tresses. If you are under 30 years old and looking for hairstyle ideas, get inspired by the popular brunette actresses under 30.
And when it comes to trying a new hairdo, actresses are always the best ones to look up to for inspiration. Although Hollywood is ruled by blonde beauties, brunette television personalities have made a place of their own.
So if you are thinking of switching up your brown mane or trying coffee hair for the first time these 27 brunette actresses under 30 are here to provide you with the best options.
Brunette Actresses Under 30
The following list not only includes the hottest actresses under 30 with brown locks but also some super trendy hairstyle ideas to level up your look. Keep scrolling!
1. Miranda Cosgrove
The child star from Nickelodeon's Drake and Josh is all grown up and wears her natural dark mocha tresses better than ever before.
In one of her red carpet appearances, Miranda went for a subtle tousled pouf with a medium ponytail and pulled-out chunks along the sideburns for a messy yet sexy appeal.
2. Camila Mendes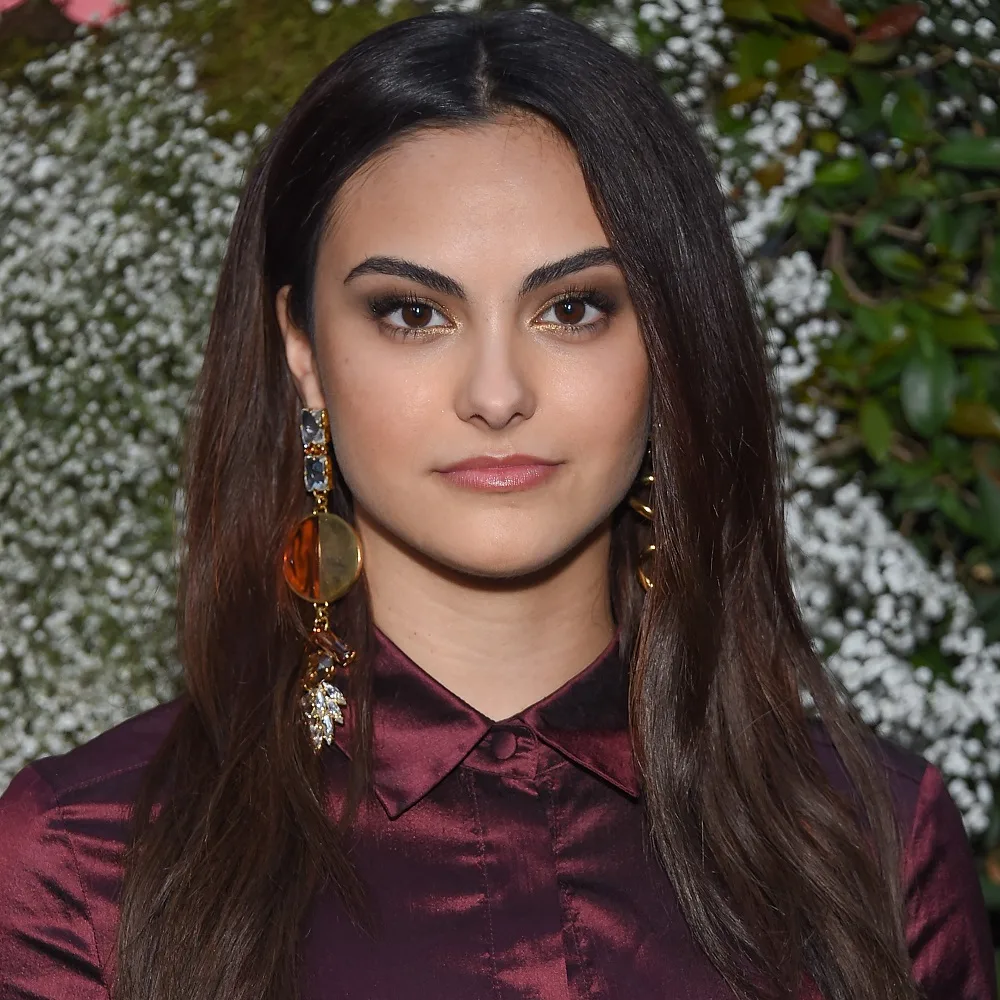 This American sweetheart has almost deep blue-black tresses but often switches them with darker brunette tones.
The natural roots add up to that mocha all-over hair color creating a natural ombre effect while the middle-parted layers are ideal to soften a square face.
3. Danielle Campbell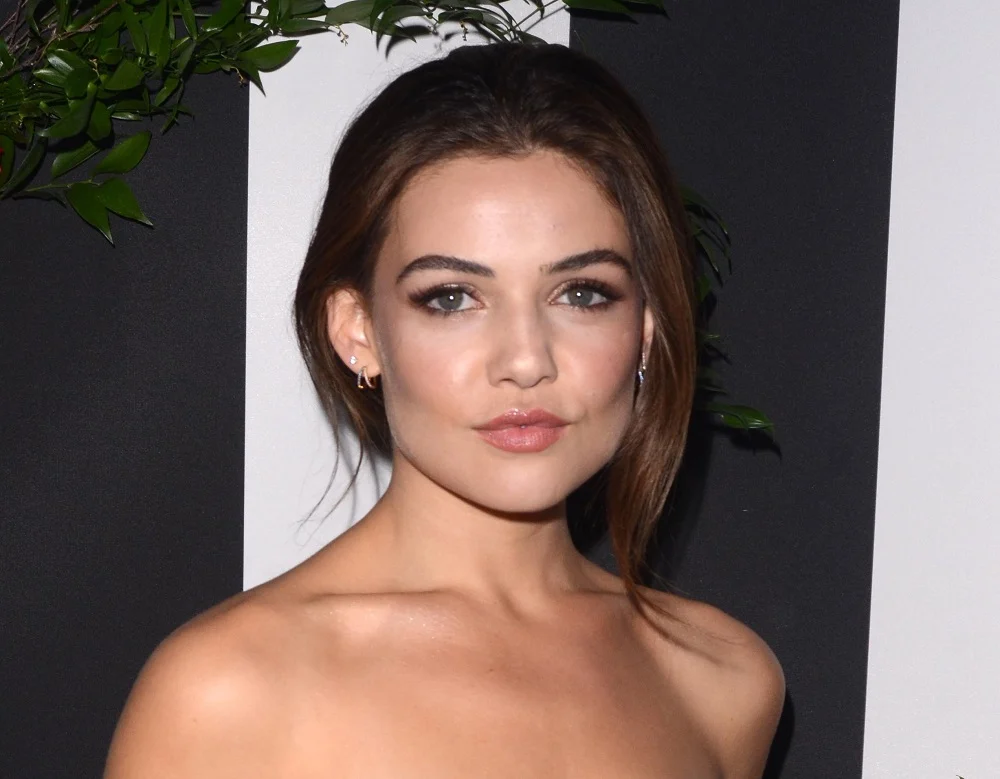 The much-beloved vampire girl accentuated her beautiful green eyes with a medium brown hair shade.
Danielle stunned everyone during an event in LA with a laid-back no-part low pony and face-framing chunks making it a must-try for all the lazy ones out there.
4. Natalia Dyer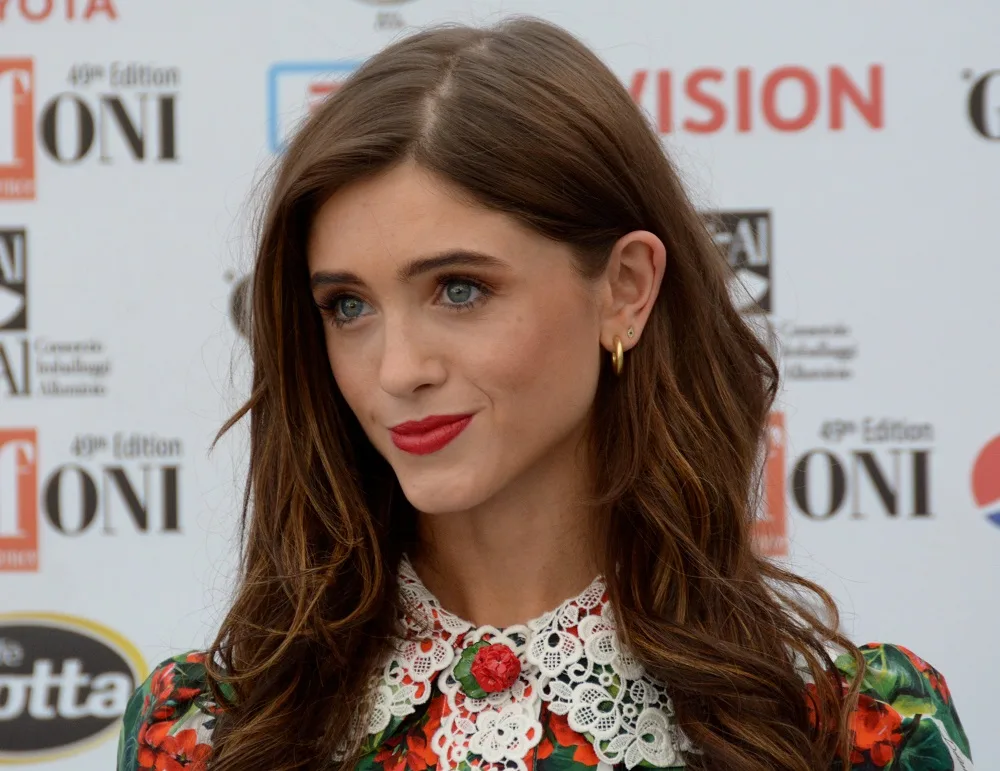 It is impossible to skip Natalie Dyer from the list of young brunette actresses under 30.
Recreate the look by opting for a golden brown base with a sprinkle of warm blonde highlights for a sun-kissed glow. Don't forget the loose curls and off-centered parting.
5. Samantha Boscarino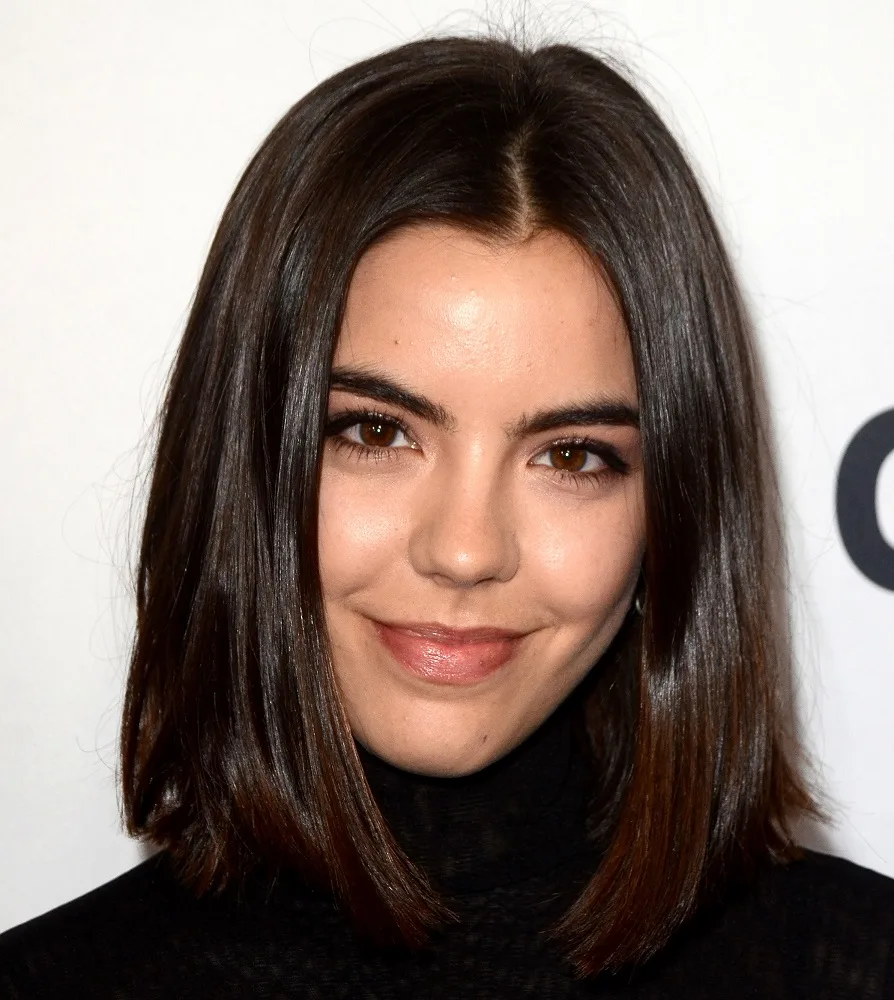 Keep it effortless yet stylish just as this brunette beauty from California did.
Samantha Boscarino chopped off her long dark chocolate tresses into a sleek straight lob with hints of deep auburn near the tips making her face appear slimmer than before. And so can you!
6. Laura Marano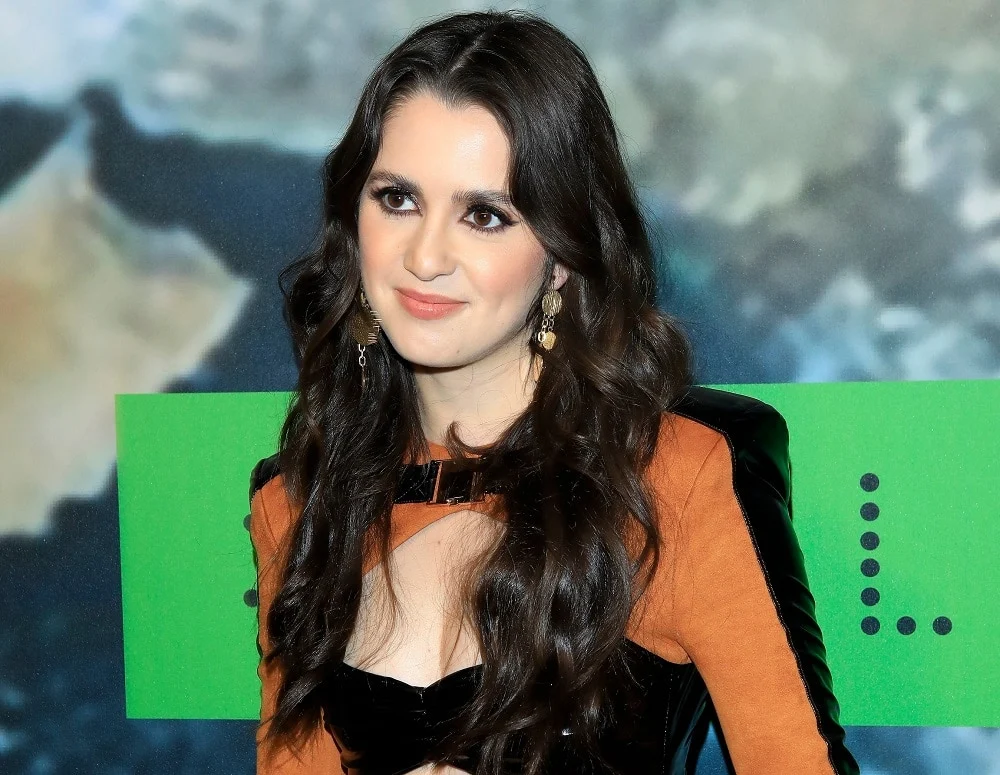 Laura Marano rocks brown hair like no one else. The American actress has medium brown hair that she often dyes in deeper tones.
Copy her look with a blackish brown hair nuance that turns chestnut midway to the ends with some bouncy bombshell curls.
7. Alisha Boe
The biracial brunette actress over 20 from 13 Reasons Why makes her chocolaty skin glow by sporting just the right tone of brunette hair.
Dark roots melting into a warm cinnamon shade with a hint of caramel in between are all you need to ask for your naturally textured mane!
8. Hailee Steinfeld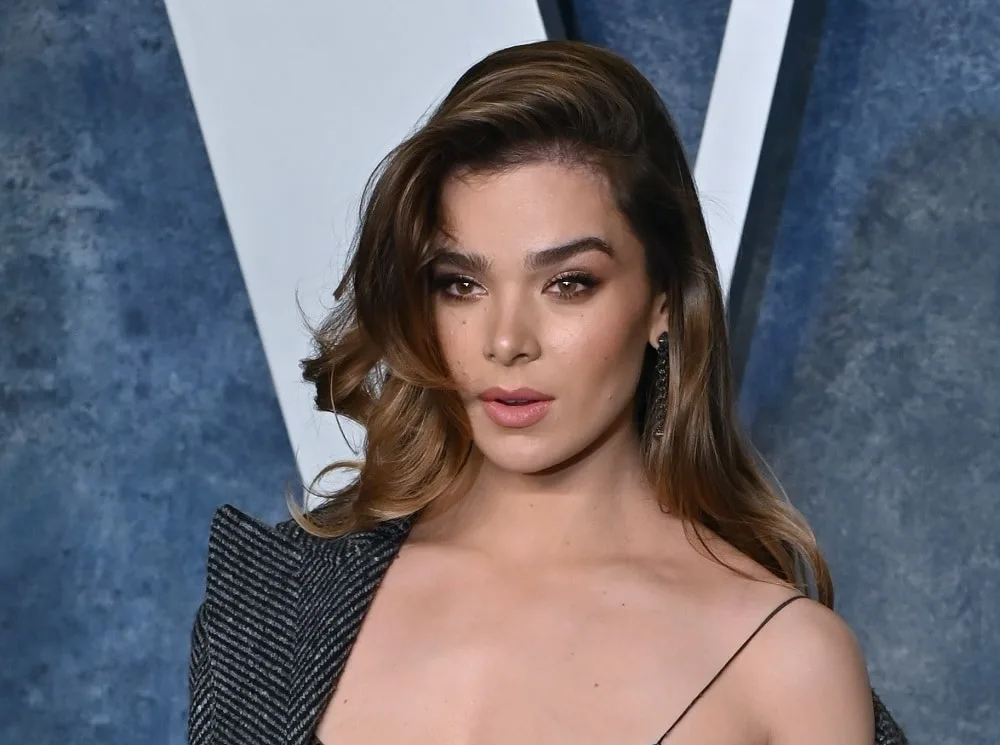 The True Grit actress went caramel brown to look like a goddess in one of her red carpet appearances.
Hailee opted for natural dark roots that lighten towards the ends resulting in a seamless balayage. A deep center part is ideal to add a little asymmetry to the face.
9. Katherine Langford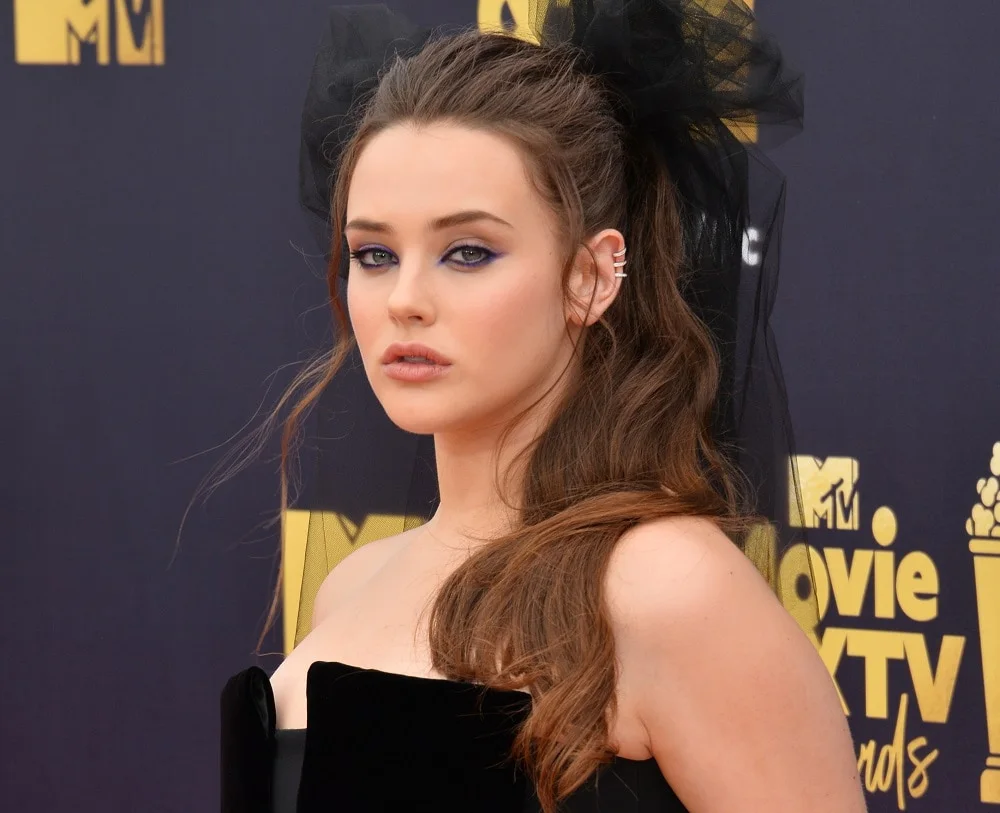 Katherine Langford is an Australian brunette actress under 30 loved for her acting skills in the American movie industry. And the way she sports her chocolate locks is an inspiration for many.
A high ponytail with an oversized bow and loose waves won't disappoint at any formal event.
10. Leah Lewis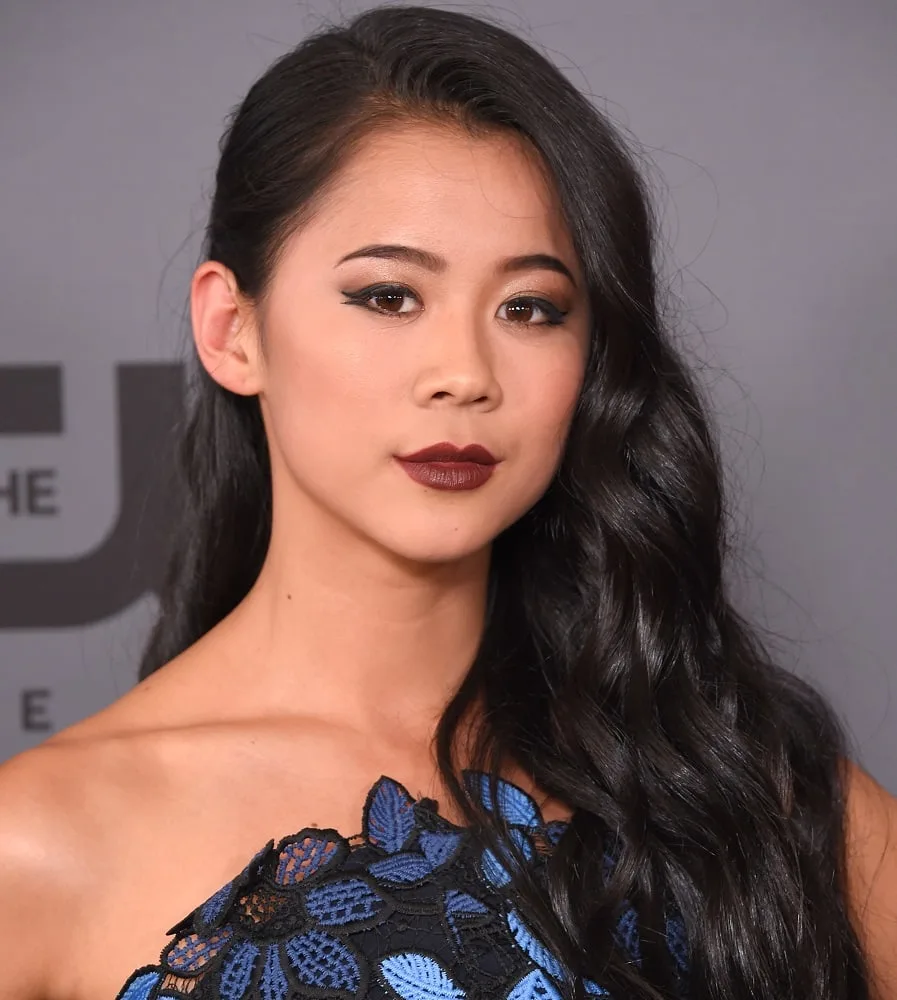 Those who wish to go super dark but still not black can ask their hairdresser for the deepest espresso tone available just as this 26-year-old beauty did here.
Side-swept soft curls pinned back above the ear will go with any outfit for sure.
11. Maisie Williams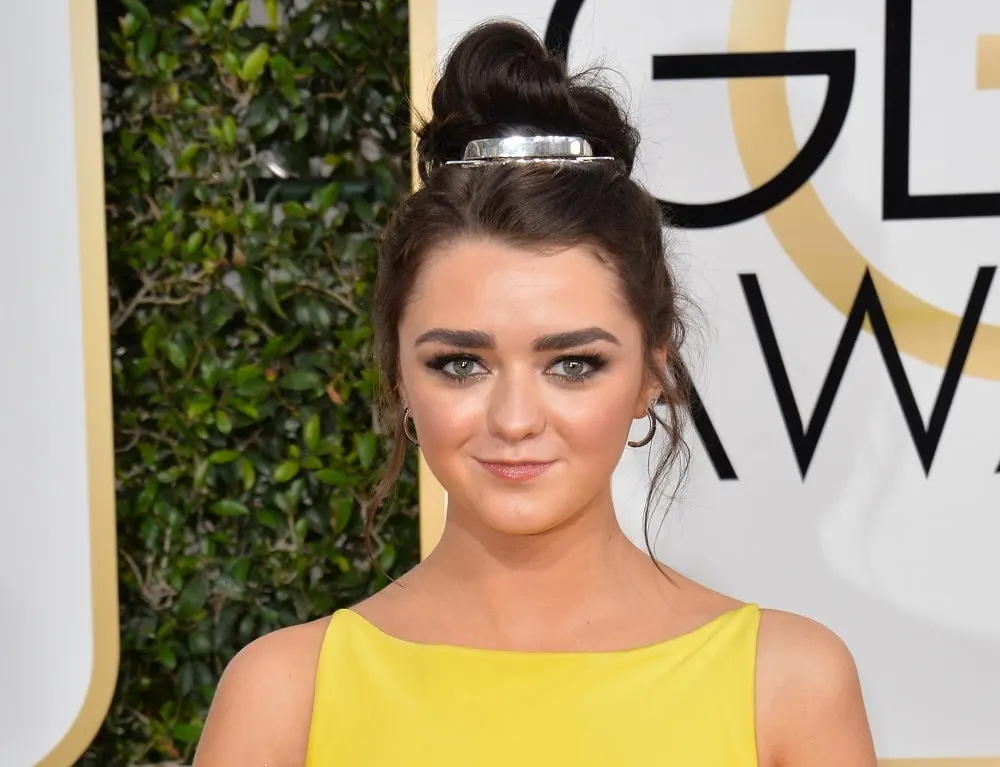 A casual messy bun can become a show-stopper when done right regardless of the hair color.
The Game of Thrones actress, Maisie Williams, looked all dolled up by wrapping her cool brown tresses in a top knot with a shiny metallic accessory at the front.
12. Rebbeca Marie Gomez
Rebecca, better known as Becky G, enjoyed a pretty-in-pink moment during her recent public appearance. For her hair, the Mexican-American songstress went for chopped-up deep chestnut layers with a slight wave in them.
Don't forget a sparkling beret hat to copy this look.
13. Zendaya Coleman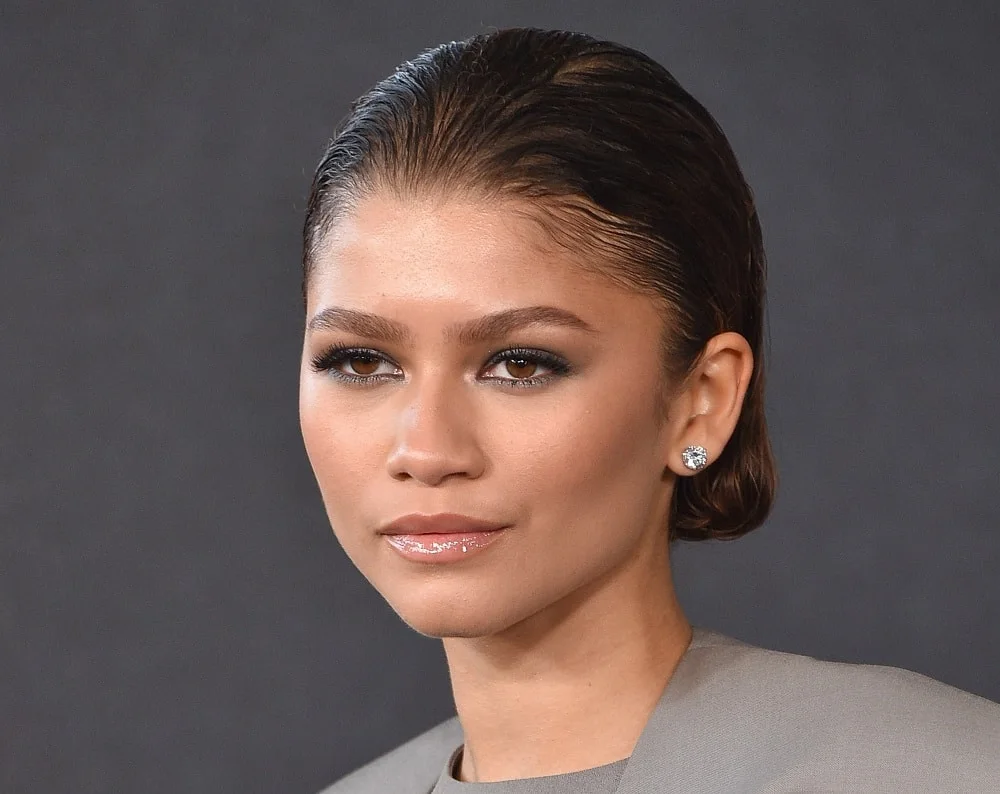 Who doesn't love Zendaya, her flawless skin tone and beautiful brunette tresses?
She stole the show at the Vanity Fair after-party with a wet hairstyle featuring a voluminous brushed-back faux bob and a drooping gray pantsuit. Unique without a doubt!
14. Camila Morrone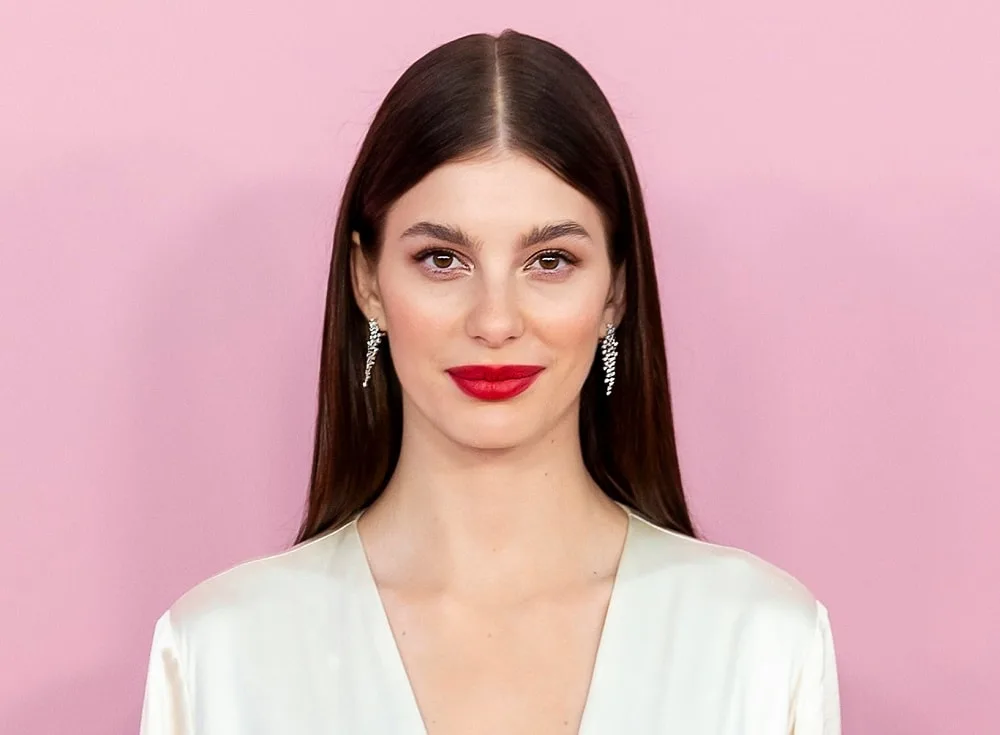 Keep it simple yet elegant when changing your hair color to brown and here is an idea to take inspiration from.
Camila Morrone went for a straight coppery chocolate mane with a sleek middle parting. She set her look on fire with bold red lips and so can you!
15. Daniela Nieves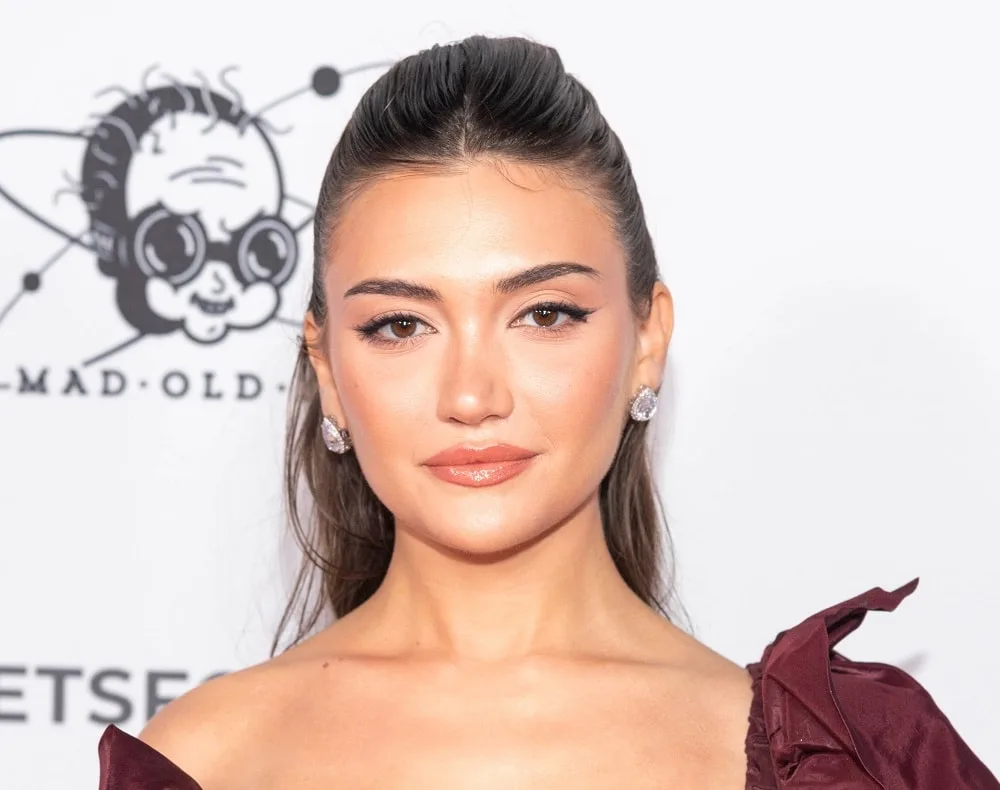 Slicked-back hairdos are still going strong and here is another brunette actress under 30 rocking one with utmost perfection.
Apply plenty of hair gel before brushing back all the hair into a nice half updo with a barely-there middle part to sharpen your facial features.
16. Maude Apatow
Make sure you stand out from the rest by opting for a warmer rather lighter shade of brown.
Try something like copper to auburn brown like Maude Apatow and enjoy being a redhead for a while. Her decent updo is a must-try too.
17. Madison Pettis
This young American television personality is a true fashion diva and her head full of curls is what makes her looks unique in their own way.
Rock your god-gifted coils with utmost pride for a change. Dye them dark brown and remember to take care of them to retain that bounce.
18. Maya Hawke
Light-skinned women reluctant to go dark can make a stepwise transition by opting for a lighter shade of brown like cool toffee bronde at first.
Recreate Maya Hawke's bun with bangs hairstyle to end up with a classy appeal no matter the event.
19. Halle Bailey
The beloved Little Mermaid is yet another inspo for all the mixed-race beauties out there wishing to go brown on their hair.
Try caramel brown faux dreads with curls in between and enjoy styling them in countless ways while protecting your natural locks all along.
20. Joey King
This brown-haired Hollywood actress under 30 is a true hair chameleon. Joey King went for a choppy bob slicked down with a deep side parting.
For her hair color, the young diva chose a warm cinnamon nuance with a sprinkle of golden blonde in between for a glossy finish. You can also try some of these hairstyles donned by brunette actresses over 30.
21. Milly Alcock
Brown and blonde make a timeless and ageless hair color combination and that is exactly what Milly Alcock experimented with during the House of Dragon World Premiere.
Leave the top untouched while adding stripes of golden blonde midway to the ends to achieve a seamless ombre effect.
22. Addison Rae
Addison Rae is a famous social media personality who likes to switch between light and dark hair quite often.
Here the 22-year-old went for a deep cocoa base shade to match her eyes. A pinned-back half-up hairdo is sure to drop some jaws.
23. Lilimar Hernandez
Sophie from Bella and the Bulldogs have been rocking her dark black-to-brown tresses with utmost grace since the very start of her acting career.
A messy side-swept braid with some shiny embellishments is a smart choice for all the lazy ones out there.
24. Mackenzie Foy
Mackenzie Foy has stunned everyone with her exceptional acting skills since her debut in the Twilight Saga.
Her medium brown locks accent her skin tone and green eyes perfectly well and are a low-risk option for those with similar features.
25. Kaia Gerber
The American supermodel, Kaia Gerber's glamorous hairdo coupled with soft sultry makeup is a look worth remembering when going to the salon.
Side-parted Hollywood-style curls with a golden brown base and delicate streaks of golden blonde are all you need to ask for!
26. Luna Blaise Boyd
Luna from Manifest always gives her fans some flawless brown hair goals.
The actress has natural dark brunette tresses which she often lightens down several tones to refresh her looks. You can't say no to a seamless brown-to-caramel transition!
27. Jenna Ortega
Last but not the least, Jenna Ortega is a gorgeous brunette actress under 30 years old, nowadays known as Wednesday and is the epitome of beauty when it comes to brown hair.
A natural dark-to-light brown gradient with some wispy curtain bangs is sure to give you a well-deserved style shake-up.
From Zendaya to Jenna Ortega all the gorgeous brunette actresses under 30 mentioned above carry brown hair with their unique sense of style. Go for a warm or cool shade of brown and experiment with highlights, an ombre, or balayage along with a fresh haircut to achieve the look of your dreams!