Bob haircuts hold hints of sophistication and versatility, which is why many celebrities are often seen with their hair cut into bobs. A little tweak can stand out any bob haircut and celebrities use that perfectly!
Ever wondered how some celebrities have turned bobs into a fashion statement that makes heads turn and jaws drop? We are here to introduce you to 30 celebrities who look gorgeous in bob cuts.
Celebrities Who Rocked Bob Haircuts
Bobs are one of the most commonly seen short haircuts donned by celebs. If you want to style a bob haircut, you can get plenty of inspiration from celebrities. There are tons of popular actresses, singers, musicians, athletes, etc. who have sported a bob cut at some point in their careers. We've selected 30 famous celebrities who look classy and cool in their bob haircuts.
1. Amandla Stenberg
Amandla Stenberg has proved that having afro hair should never stop anyone from getting a bob haircut.
Being one of the most influential American teen actresses in 2015 and 2016, she was mostly seen with her bob afro haircut. At times, she was also seen with braids that tamed her hair to some extent.
2. Carrie-Anne Moss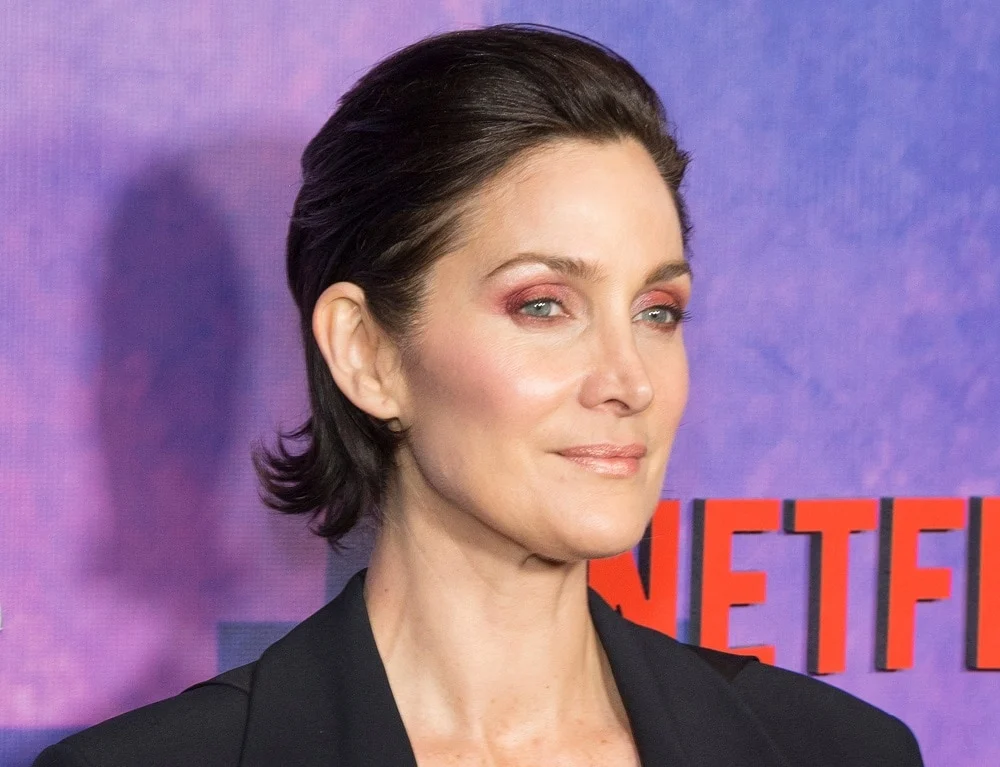 If you have straight and thin hair, this Carrie Anne-Moss's bob haircut will suit you the best. She mostly keeps her bob sleeked back and behind her ears. This makes her look well-kept and classy.
3. Cate Blanchett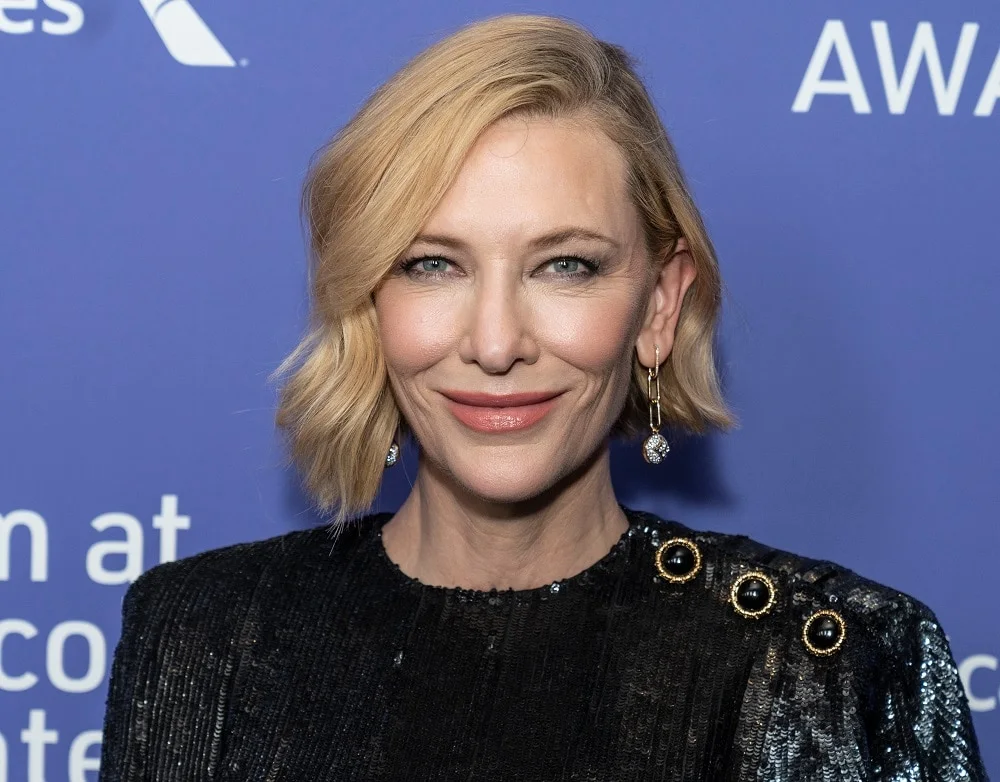 Cate Blanchett is an American actress who is mostly seen with a bob cut on her gorgeous blonde hair. Her bob cut is always styled perfectly, mostly with a side part. She usually curls her bob haircut to make it look elegant.
4. Charlize Theron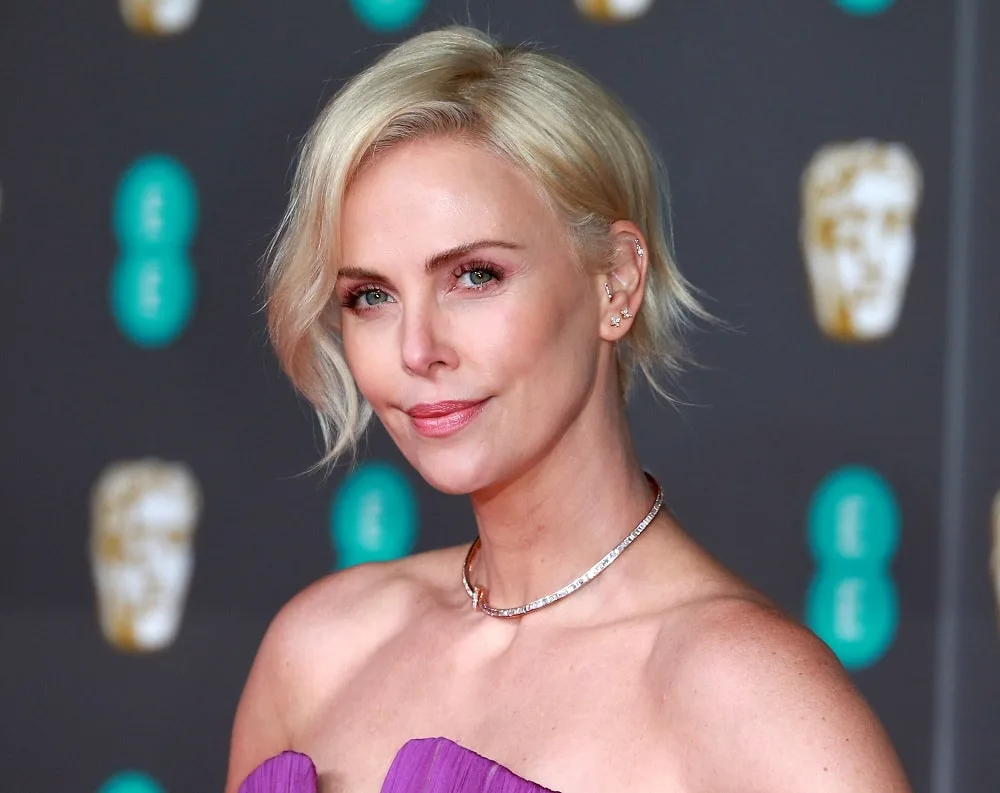 It's a pixie bob haircut where the front hair is longer, almost to the ear, while the hair in the back is cut into a pixie.
It's best for women who want to keep their hair short but still need it styled. Curl the hair from the front and you will get the exact same hair as Charlie Theron.
5. Dayna Isom Johnson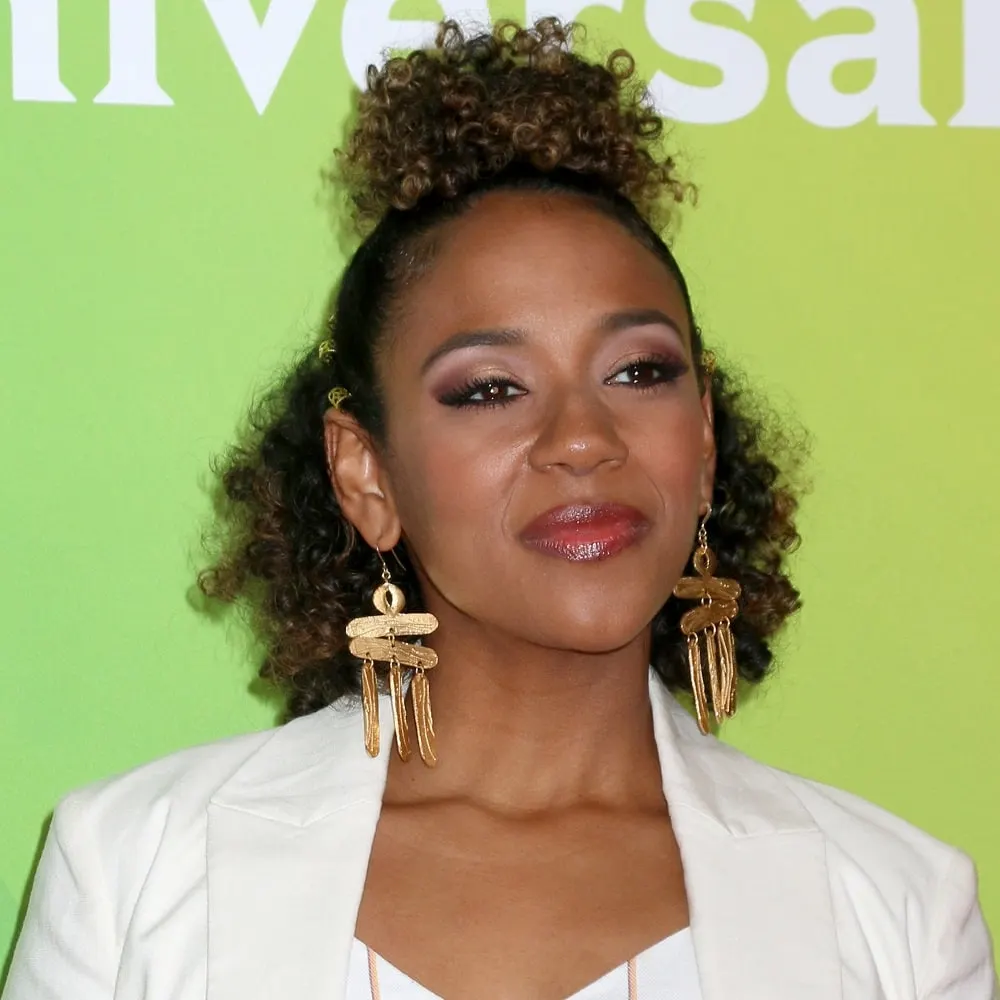 Dayna Isom Johnson has curly and voluminous hair that she styles elegantly with her bob cut. If you think that a bob cut won't look good on you because of your curly hair, take some bob cut styling tips from Dayna, who rocks her bob confidently.
6. Dua Lipa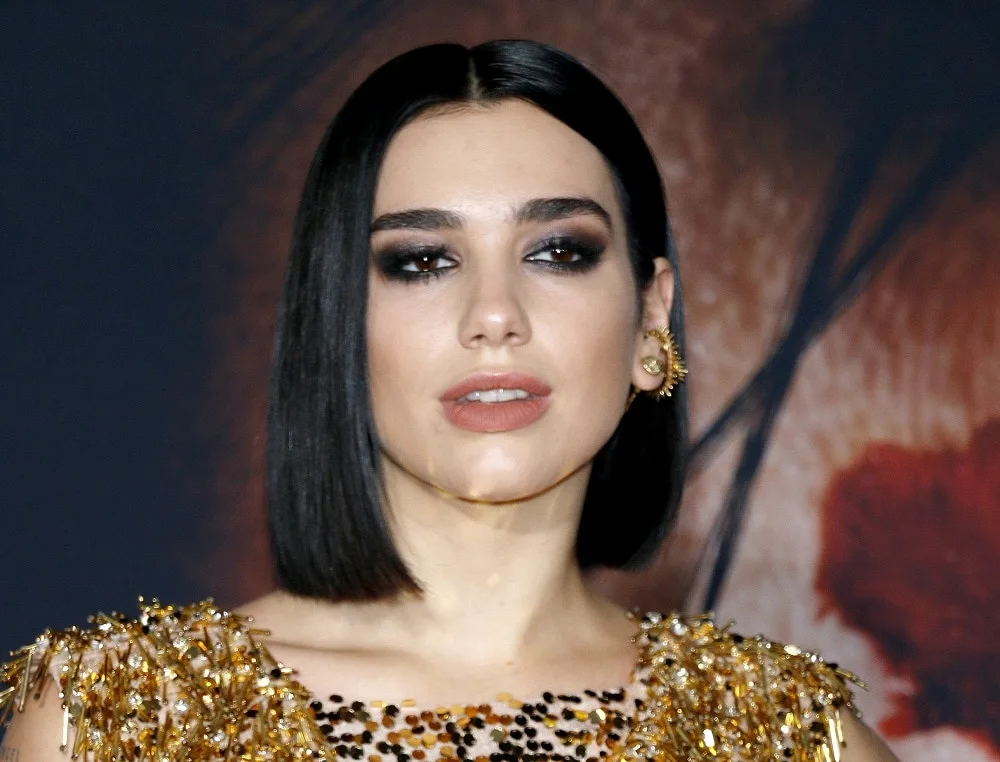 Dua Lipa is a well-known singer with straight and shiny black hair. Her bob haircut is simple but still manages to make Dua Lipa look classy and chic. She doesn't try different styles on her bob because keeping it simple is a great hairstyle.
7. Demi Lovato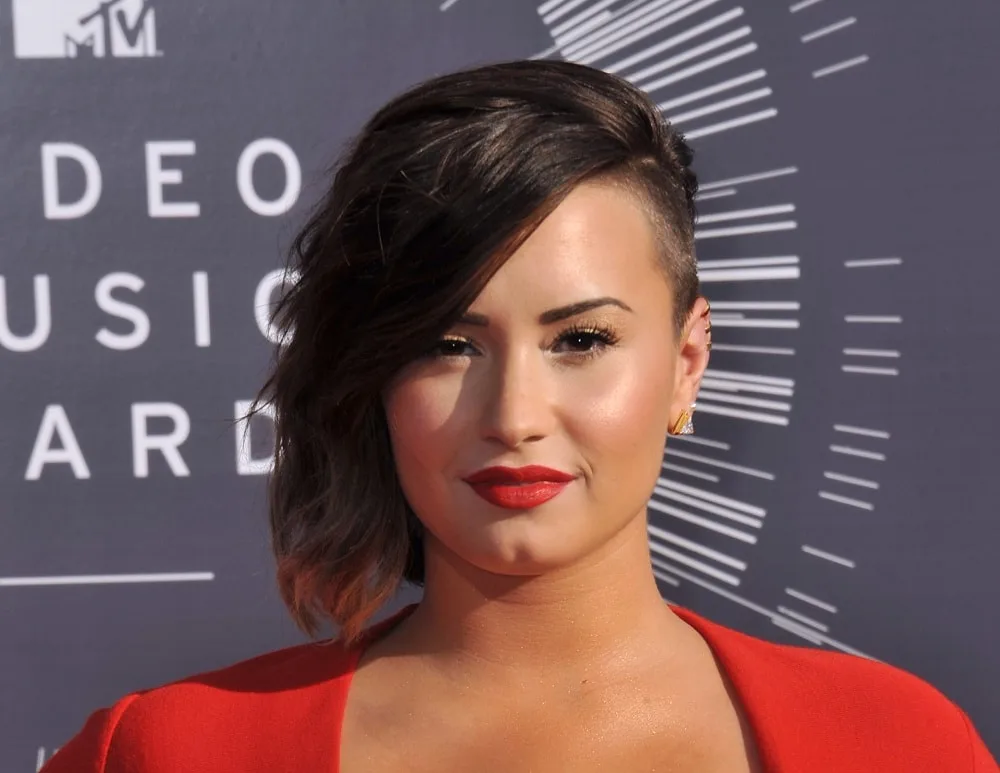 If you are looking for a unique bob cut, try this one-sided fade bob cut by Demi Lovato. For this, you will need to cut your hair into a fade on one side while cutting the other side into a bob. The bob will only drape on your head from one side, while the other will have faded hair.
8. Ginnifer Goodwin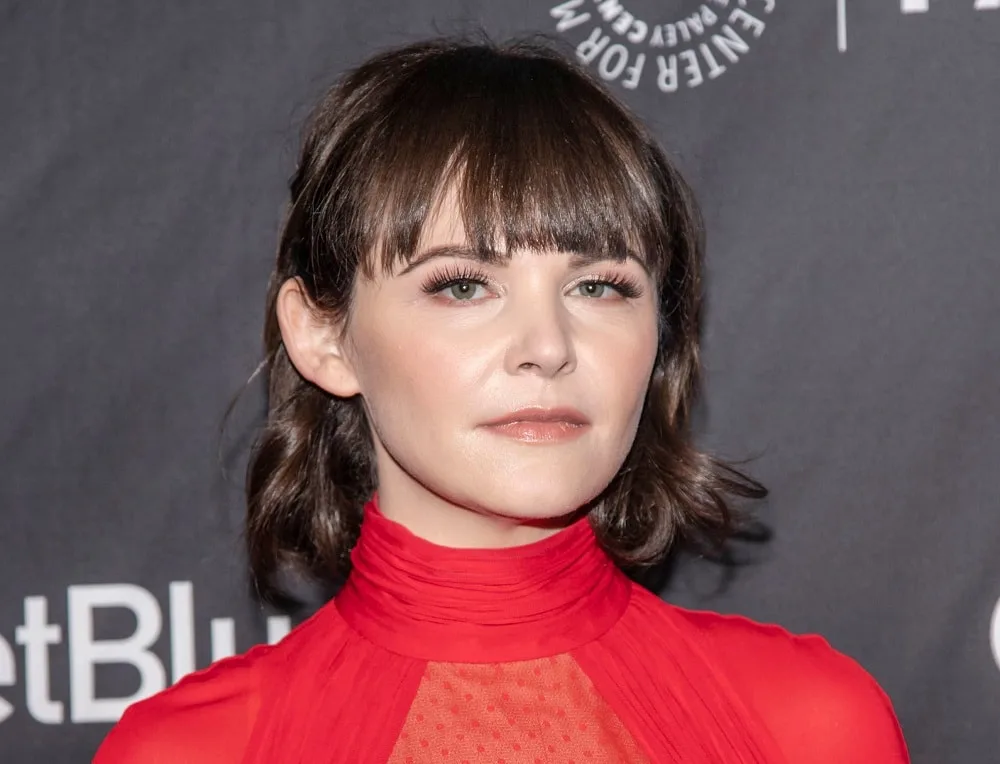 As bangs are in fashion nowadays, how about getting a bob haircut with bangs like Ginnifer Goodwin? The bob haircut with bangs suits younger girls and people with round faces. If you have straight hair, go for this bob haircut.
9. Hailey Bieber
Hailey Bieber is a supermodel known for her style and fashion sense. Her bob haircut motivated many of her fans to get one because it fits her face shape really well. It is a simple bob cut with a middle part. Hailey styled it by curling her hair which made the bob cut look enchanting.
10. Iris Apatow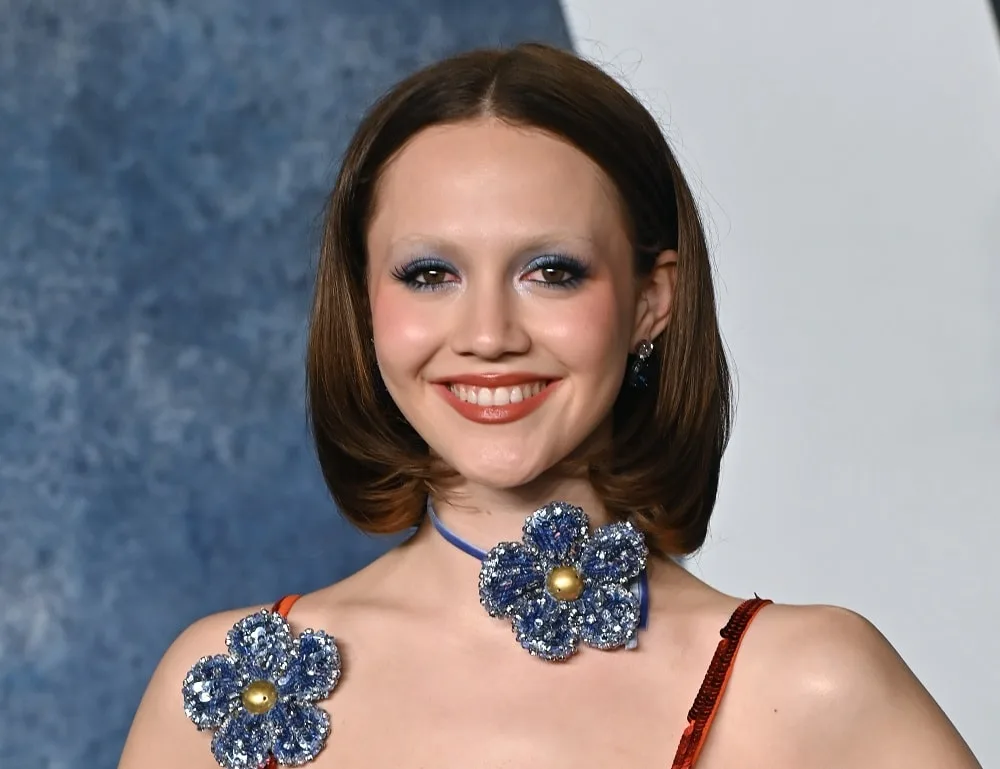 Iris Apatow has been seen with various bob haircuts over the years but the one in the picture is different from her other ones. It's a step bob cut where the front hair is slightly shorter than the ones in the back.
Curl the edges of the hair inwards and you will get a bob like Iris Apatow.
11. Jenna Dewan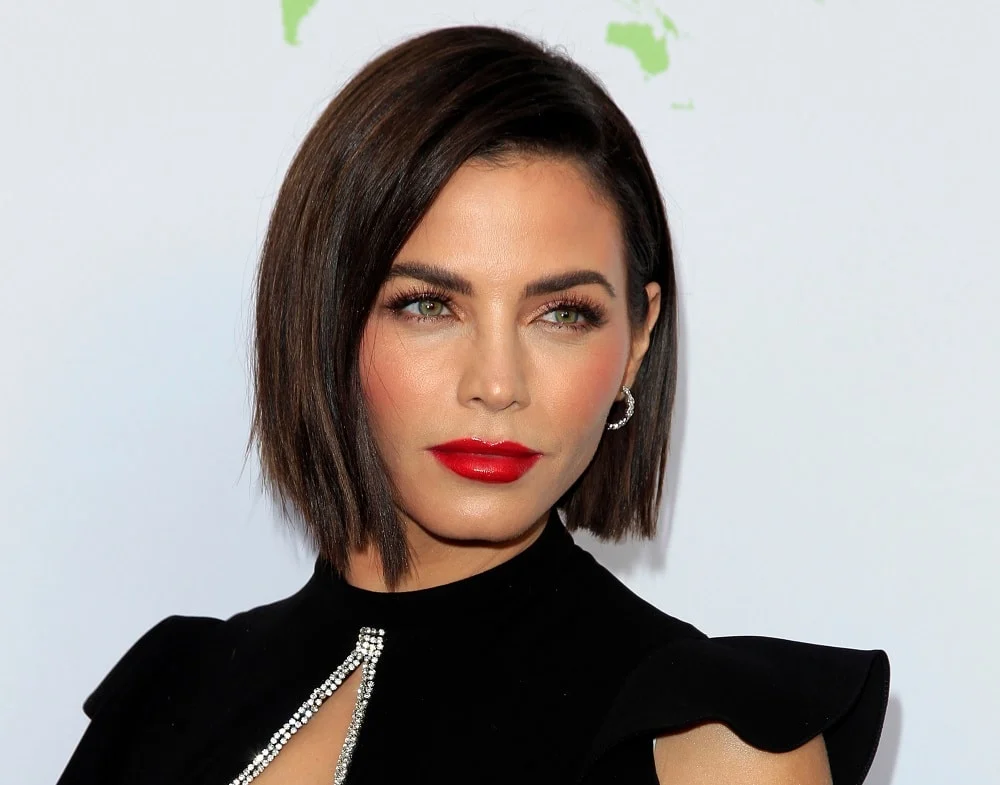 Jenna Dewan's bob cut on her brunette hair makes her look breathtaking. The bob haircut with straight hair that she is seen with perfectly outlines her face and contrasts with her green eyes.
12. Jenna Johnson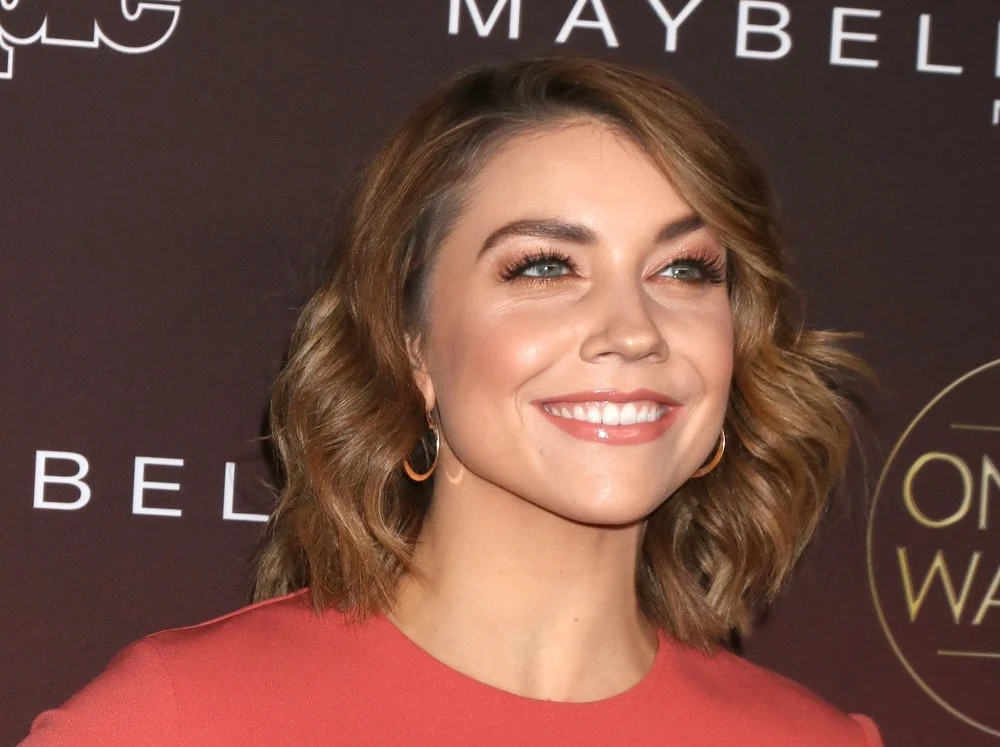 If you do not have straight hair but still need a bob haircut idea, look at this Jenna Johnson haircut. She has slightly wavy hair styled in a way that makes her hair look voluminous from the edges.
13. Julianne Hough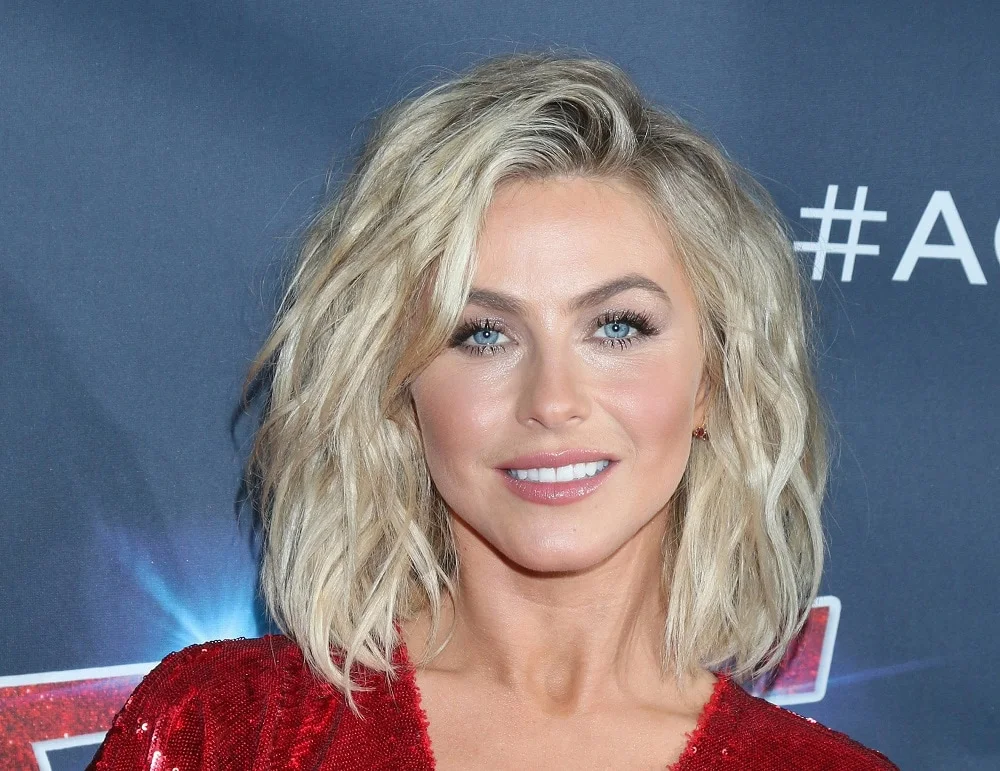 How about curling your bob haircut with rollers which will make your bob hairstyle a bit different? You should definitely try this Julianne Hough bob haircut, which is enough to make heads turn because of its uniqueness and beauty.
14. Karlie Kloss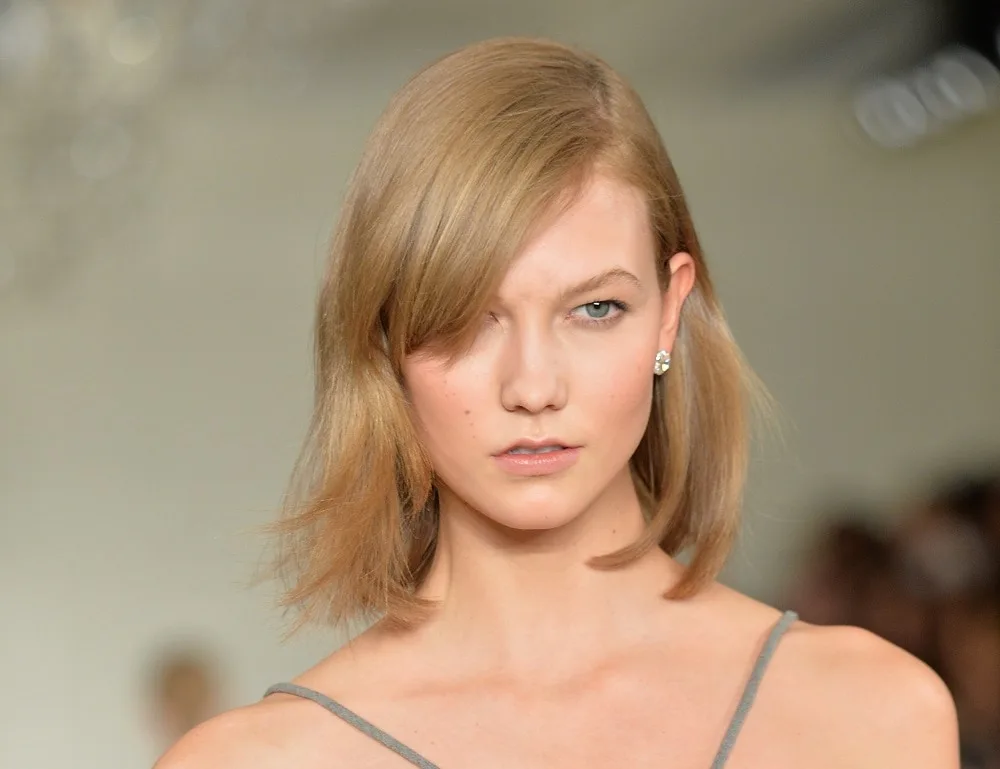 Try this Karlie Kloss bob haircut with side swept bangs on one side. It is perfect for people with thin hair as it doesn't need much styling and won't make your hair look rough. The advantage of side-swept bangs is that you can part your bob haircut from the middle and sides.
15. Kim Kardashian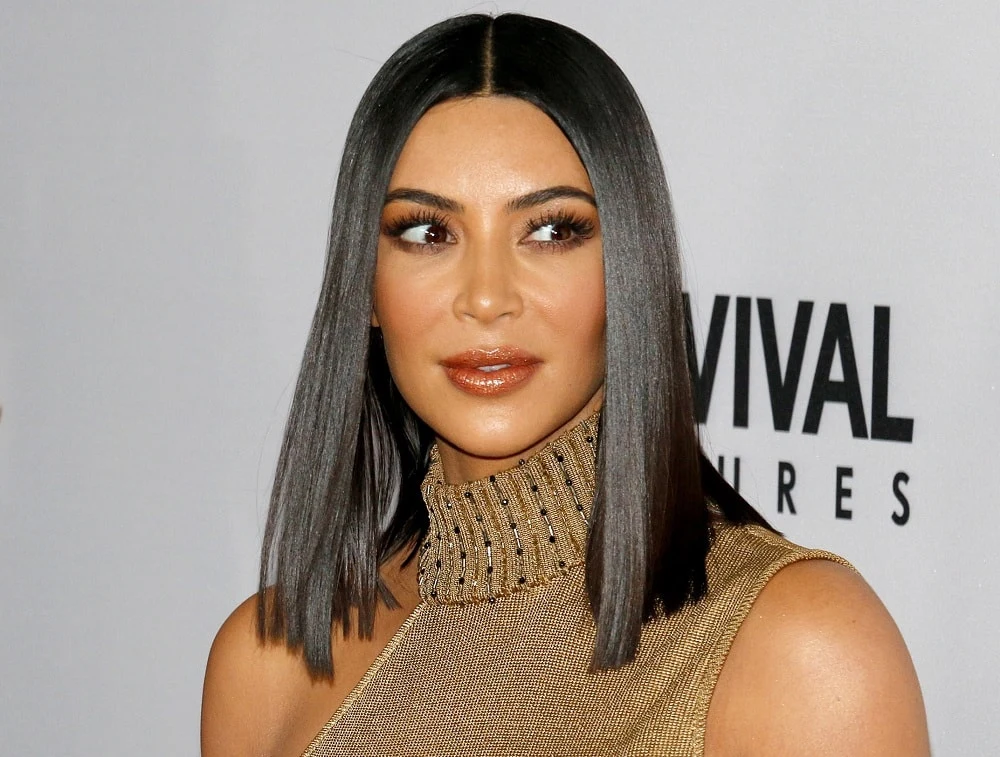 Kim Kardashian has been seen with many bob haircuts but this simple bob haircut stands out because of its simplicity and elegance. The secret of this haircut is that the hair appears longer from the front while they are shorter from the back.
16. Kristen Stewart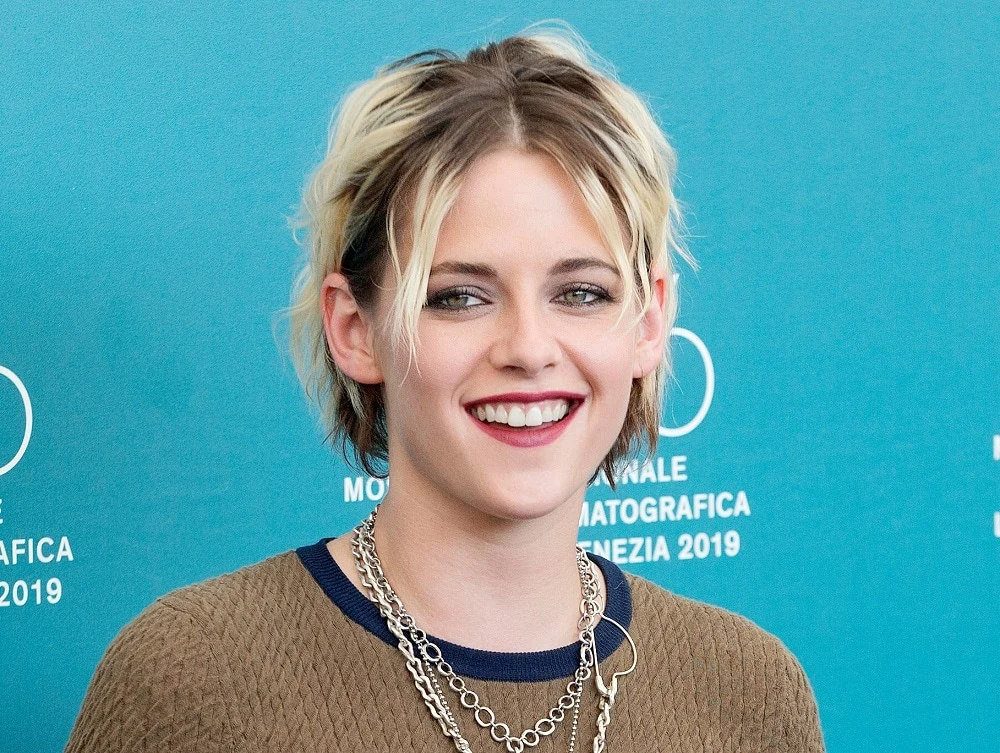 When we talk about bobs, we can never miss out on Kristen Stewart as she is the queen of bob haircuts.
Kristen's bob haircut features a layered look where the front and top of her hair are shorter than the rest of the hair. You can also add fun to your haircut by highlighting it with a darker or lighter shade than your hair.
17. Lucy Boynton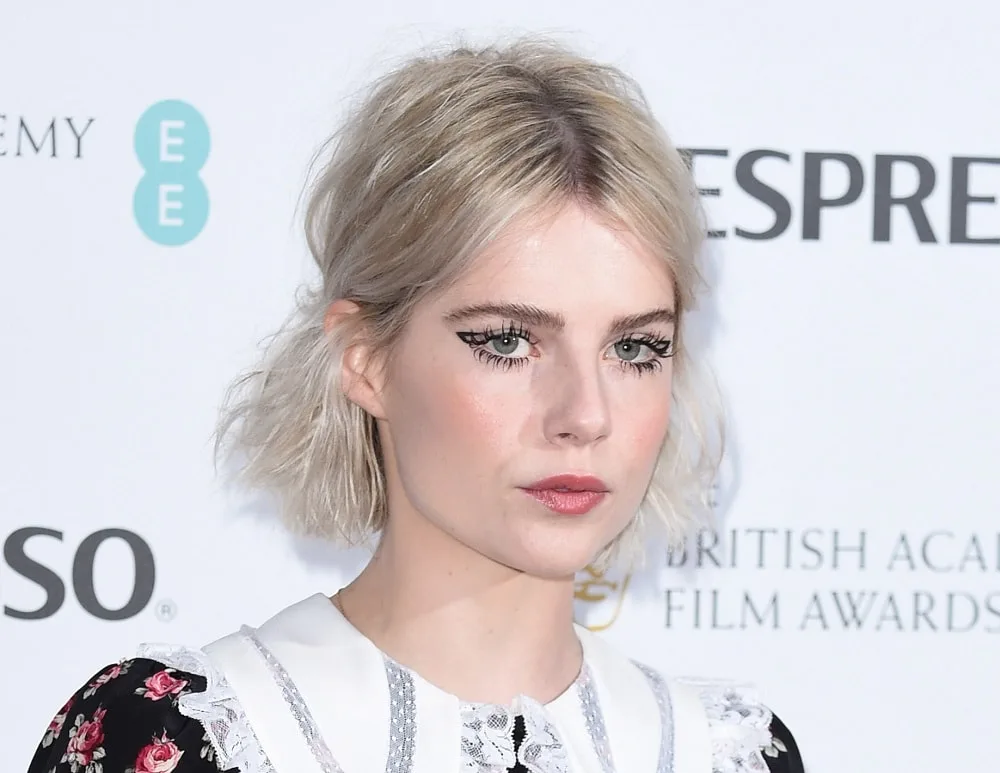 Lucy Boynton is a British-American actress well known for her stunning blonde bobs. The picture above indicates a simple bob haircut on her platinum hair. She has pinned the front of her hair to the back but the back hair is down and looks elegant.
18. Laura Marano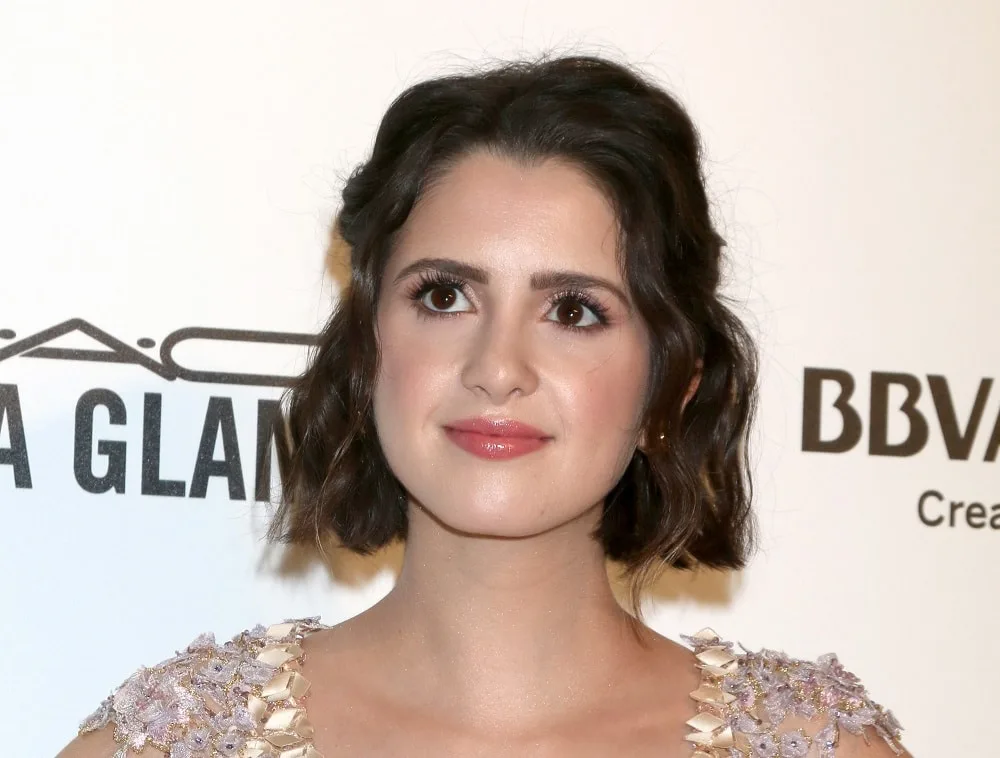 This Laura Marano's bob features only the front strands of her hair longer than the rest of her bob. She has curled them perfectly and pinned some strands to the back, while keeping the longer front strands loose.
19. Maisie Williams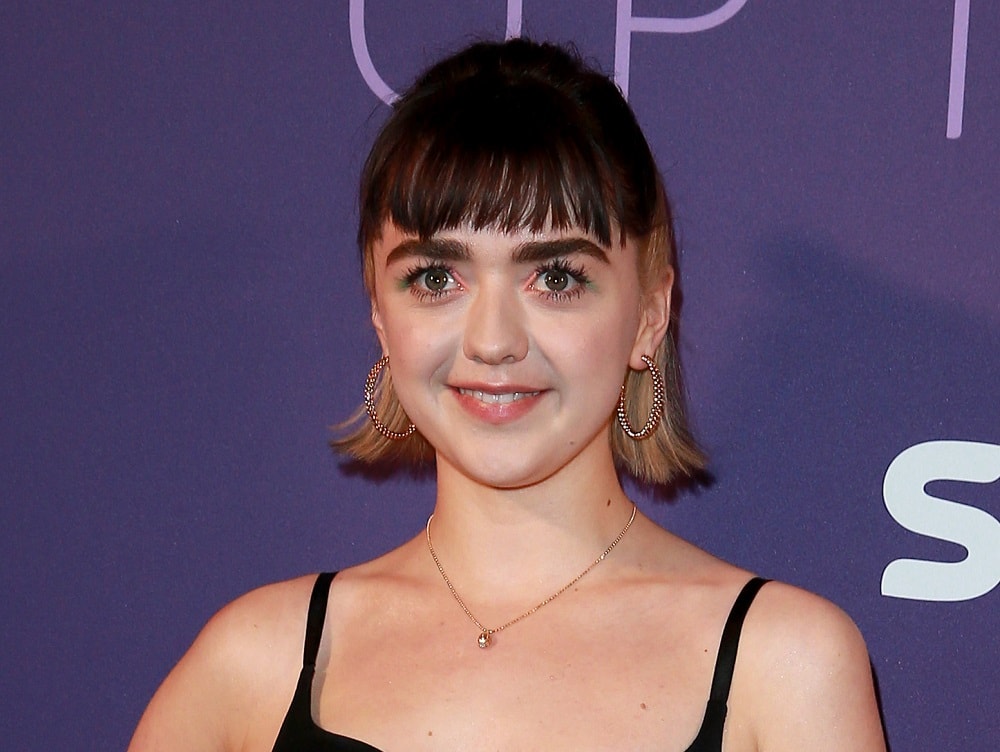 Maisie Williams is an English actress who has tried various bob haircuts including colored bobs. Here, she is seen with a bob haircut with baby bangs. The top of her hair is dyed brown, while the rest is lighter. This makes her bob haircut and bangs stand out.
20. Margot Robbie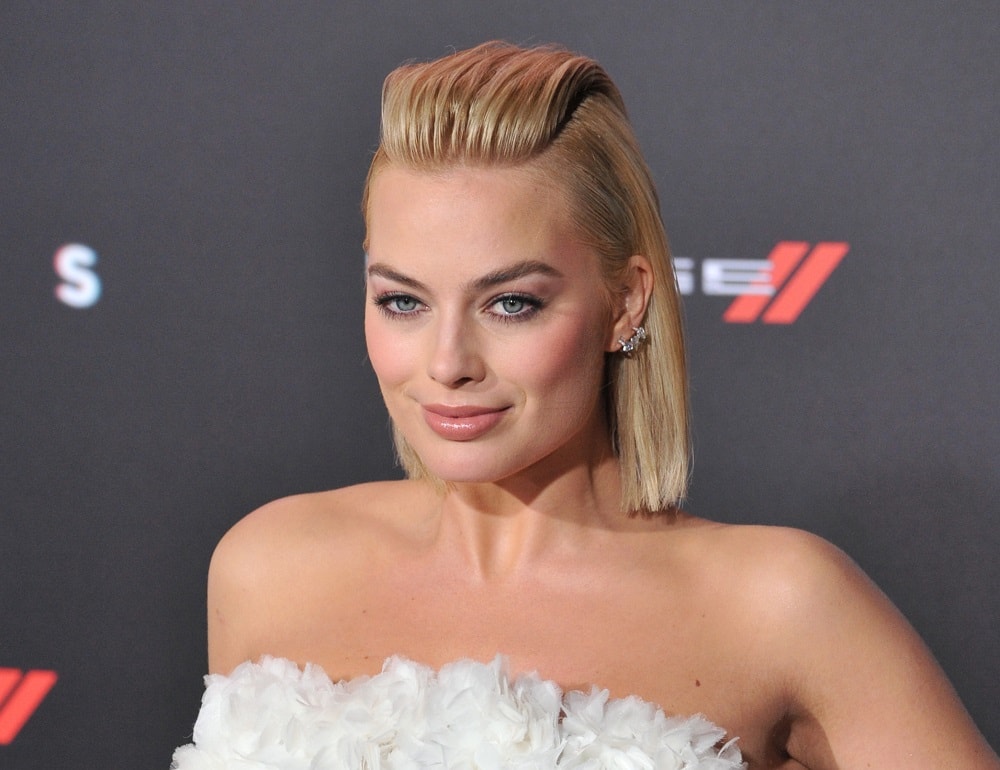 If you are considering trying a bold bob cut, Margot Robbie's bob cut will suit you the best. In this haircut, the middle of her bob hair is swept backwards while the hair on the sides of her head is behind her ear.
21. Maude Apatow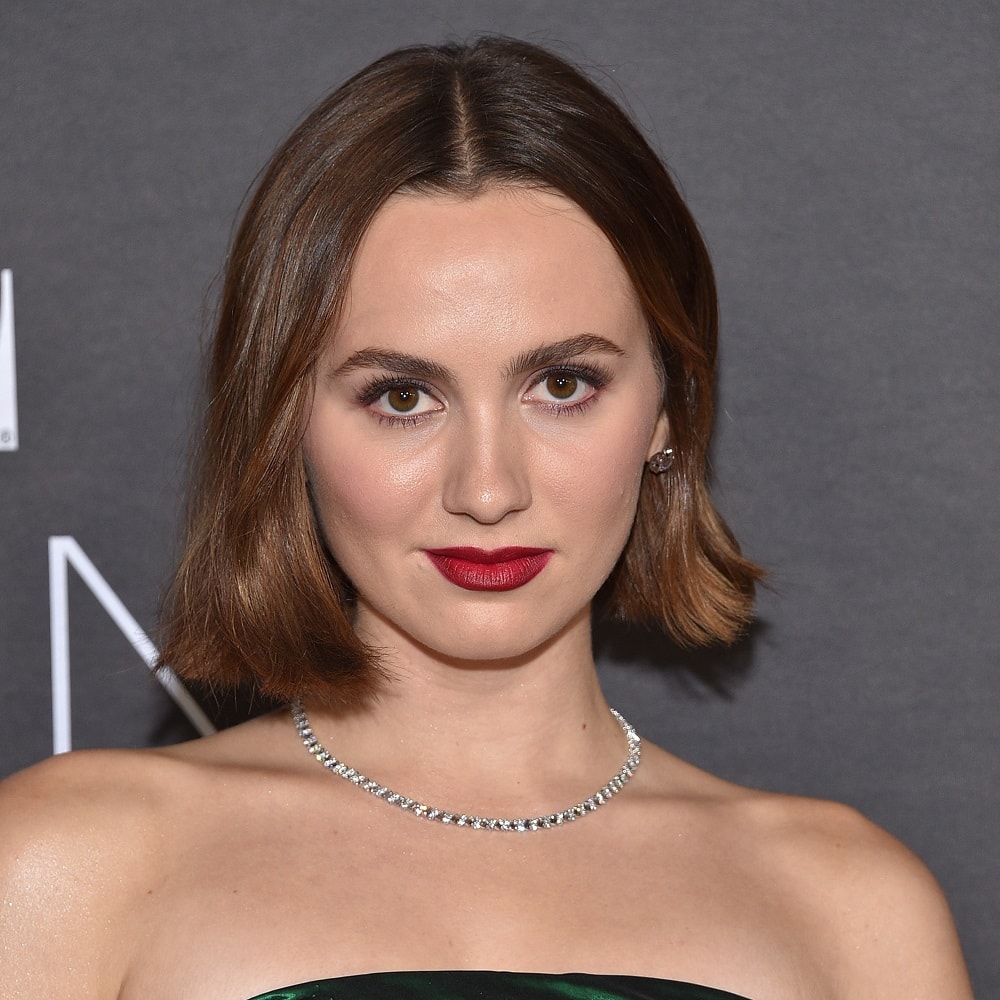 Maude Apatow gained fame when she starred in a role as Lexi in the HBO TV series "Euphoria". On her red carpet appearances for the show, she can be seen with a bob cut on wavy hair. The ends of her hair is dyed a lighter shade of brown, while the top of her head is dark brown.
22. Michelle Williams
You can also try this Michelle Williams bob haircut with curtain bangs. The curtain bangs cover a large part of your forehead. Style the hair by doing beach waves.
23. Millie Bobby Brown
Millie Bobby Brown is a British actress who has also tried a bob haircut that looks perfect.
For this bob hairstyle, you need the front of your hair to be cut into layers while the remaining hair is equal. Bob haircut with front layers is perfect for people with straight hair.
24. Rachel McAdams
Rachel McAdams old school bob haircut will make you look like a Hollywood star in the 90s. For this haircut, you need a medium-length bob with a side part. Make sure to tuck one side of the bob behind your ear and curl the top your of hair outwards.
25. Rihanna
Rihanna's simple but stylish bob cut is a timeless haircut in which only a few people can look good. You need to cut the bob up until your chin. A chin-length bob haircut is perfect for people with lustrous straight hair.
26. Sarah Hyland
Get Sarah Hyland's layered bob haircut if you have thin and straight hair. The front of the hair is longer than the back of hair and that's the beauty behind this bob haircut. You can try parting your hair from different sides if you want it to look voluminous.
27. Selena Gomez
Do you have your hair bleached but want a bob cut that you will look good in? Try this Selena Gomez bob haircut. It is a medium-length bob haircut that you can style in different ways. The best way is to curl your hair with a curling round and be confident in yourself.
28. Taraji P. Henson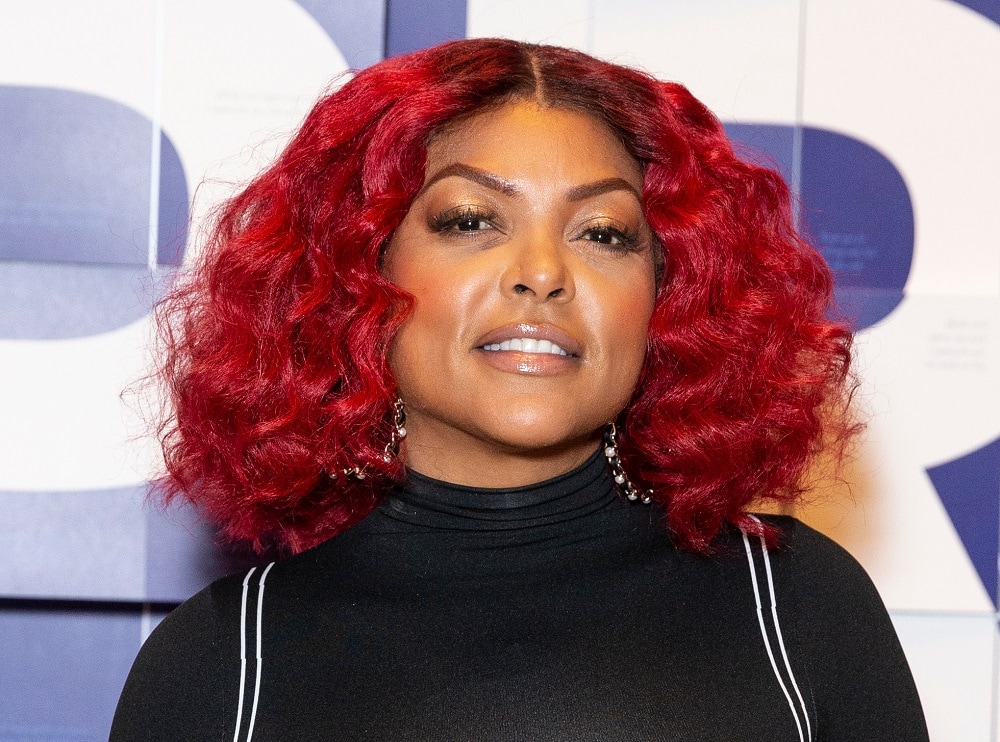 Go bold with your bob haircut by dyeing your hair with a bold hair color. Here, Taraji P. Henson can be seen with her gorgeous curls cut into a bob cut with dyed hair. You need some confidence and hair maintenance to look good in this afro bob haircut.
29. Taylor Swift
No one can beat Taylor Swift in a nice bob haircut competition. With side swept bangs and hair tucked behind her ear, she looks like a royalty. This bob cut is best for people with thin hair. If you have really thick and voluminous hair, this Taylor Swift bob haircut may not look good.
30. Yara Shahidi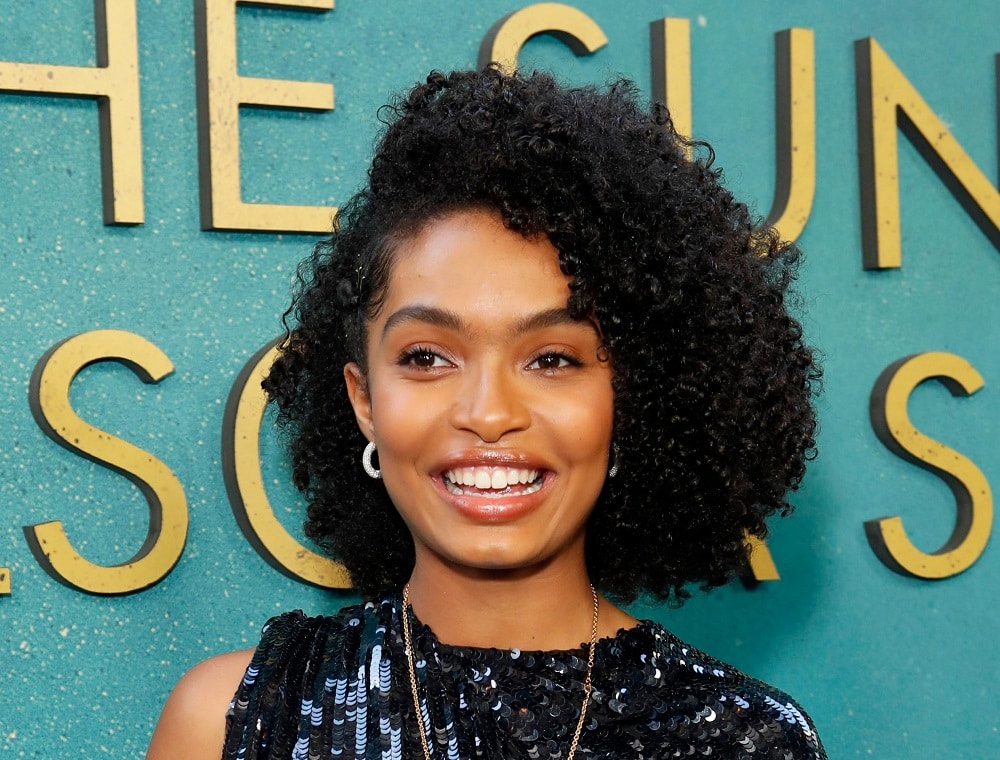 Most people think a lot before getting a bob haircut if they have afro hair. All things aside, getting a bob cut might be the best thing you can do to your afro hair. With most of her hair draped to one side, Yara Shahidi looks breathtaking with her gorgeous curls and bob cut hair.
Some people may be afraid of getting a bob but the above celebrities rocked bob haircuts and you can too. As long as celebrities keep on getting bob haircuts, the trends of this iconic hairstyle will never die down.