Football star David Beckham is known for his awesome hairstyles and beard. In fact, he's become a trendsetter in the beard community. To copy Beckham's beard, choose a shortly trimmed beard with a natural mustache. It's an easy look that almost any man can wear. Read on to find 15 amazing variations on Beckham's beard style.
Best Beard Styles by David Beckham
Let football icon David Beckham inspire your look with these 15 handsome beard styles.
#1:
#2:
#3:
#4:
#5:
#6: The Scruffy Beckham
If you let your Beckham grow out just a bit, you have this still handsome scruffy look. This is the ultimate in low maintenance in that you just let your trimmed classic Beckham beard grow out for a day or two, giving you a style that is rugged and handsome but still stylish.
#7: The Sleek and Trimmed Beckham with a Shaped Mustache
Trim your Beckham beard neatly and pair it with a full, shaped mustache to get this masculine look. It's a way to make your classic Beckham beard a bit more polished for the board room or a date with your special lady.
#8: The Classic Beckham Beard
One great thing about the Beckham beard is that just a day of outgrowth takes you from polished to this casual look, perfect for the weekends. You still have style, but you won't come across as obsessed with your looks.
#9: The Professional Beckham
Here we see a more polished, professional take on Beckham's beard. Choose an even length all around and a cleaned up neck to take your Beckham to the office.
#10: The Quiet Beckham
This take on David Beckham's look incorporates a thin, barely-there mustache. The rest of the facial hair is trimmed to an even length but isn't too neat. It's a way to rock the Beckham beard with an I-don't-care attitude.
Trendiest Beard Styles – BeardStyle.net
#11: The Minimal Beckham
To creates this pared-down version of Beckham's style, trim back your Beckham beard to the minimum, giving you a look that is slightly scruffy but still stylish. This requires minimal upkeep, but you still get the maximum style.
#12: The Refined Beckham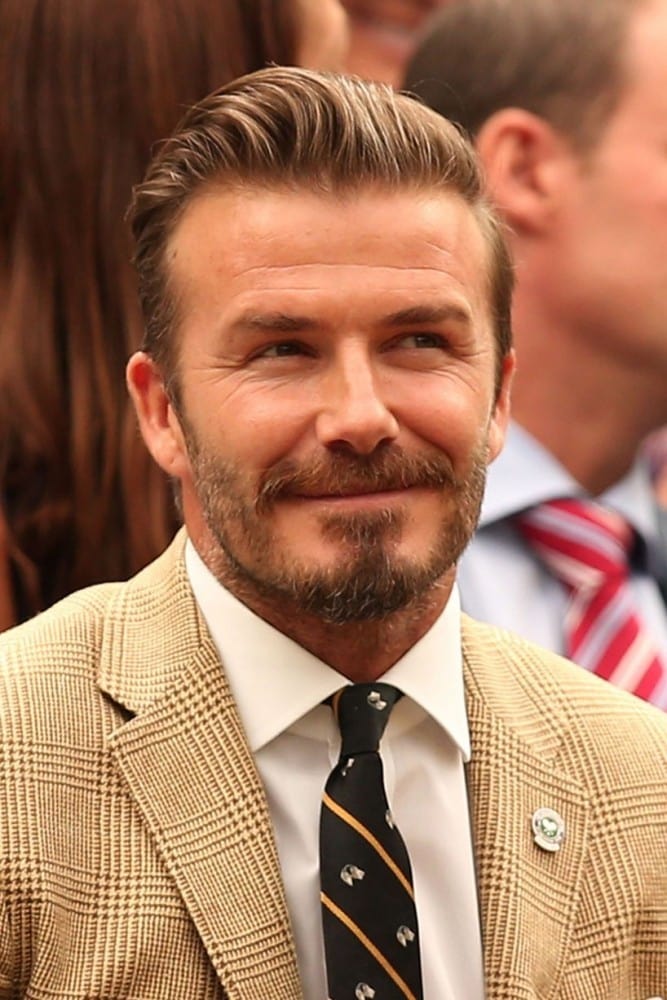 If you have grey, Beckham still works. Get a refined look by letting your natural grey show through in your Beckham beard.
#13: More on Top, Less on Bottom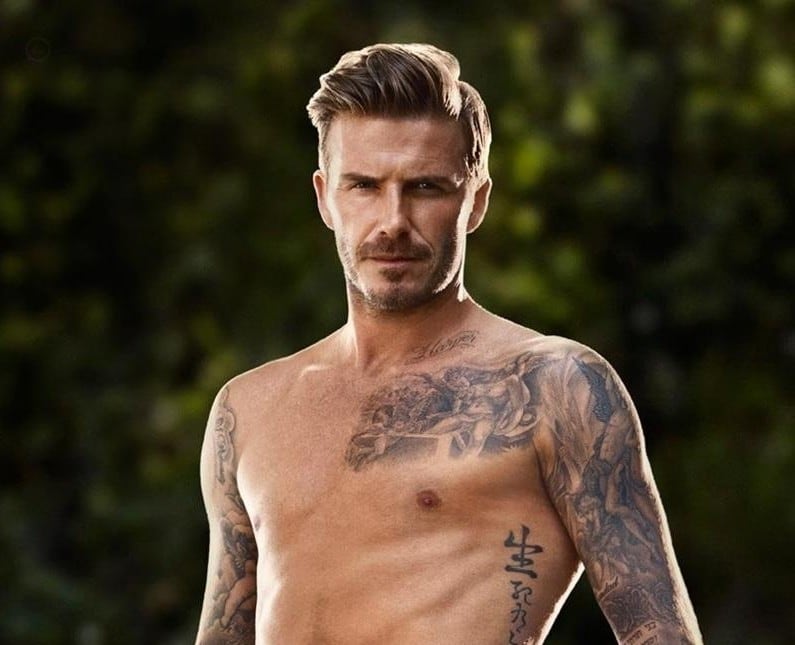 Keep your mustache full but your beard minimal in this look. This beard style is especially flattering on men with a strong jawline, as it allows your rugged features to show.
#14: The Suave Beckham
Make sure your Beckham beard is well trimmed and evenly styled for this sleek and sexy look. Don't hesitate to use a little beard pomade to add shape and shine to create a look that is suave yet still manly.
#15: The Classic Beckham
Here we see David Beckham's classic look. His beard is shortly trimmed and not overly full and is complemented by his mustache trimmed to the same length. If you are unsure of which of Beckham's many looks best suits you, this classic beard and mustache is a good place to start.
If you are considering upgrading your beard style, consider David Beckham. His style is synonymous with good taste, rugged masculinity, and updated style. You can't go wrong with a David Beckham beard style.