At first glance, the monkey tail beard is not a style most men would choose for their facial hair. It's odd, inappropriate for most workplaces, and involves a lot of maintenance.
However, these qualities are what make this unusual beard perfect for men who consider themselves artistic, creative, and appreciative of detail. If you like having the ability to personalize your beard to make it reflective of your personality and tastes, the styles below will quickly show you whether you should or shouldn't try!
What is a Monkey Tail Beard?
As the name suggests, a monkey tail beard is when your beard is shaved and shaped into a monkey tail. It comes down one side of the face, curls at the chin, and winds around to the other side of the face into a mustache. Some styles are thicker 'tails,' while others are thin and wind around under the chin multiple times.
Monkey Tail Beard Styles
If you're looking for a special facial hairstyle but don't know what to choose, consider a monkey tail beard. Its rareness in the real world is part of its allure.
Such beards look magnificent, make a great impression, and allow you to stand out in the crowd. They're not easy to make and maintain, but you'll appreciate its impact. We collected 20 unique monkey tail beards for you to peruse and consider.
1. Black and White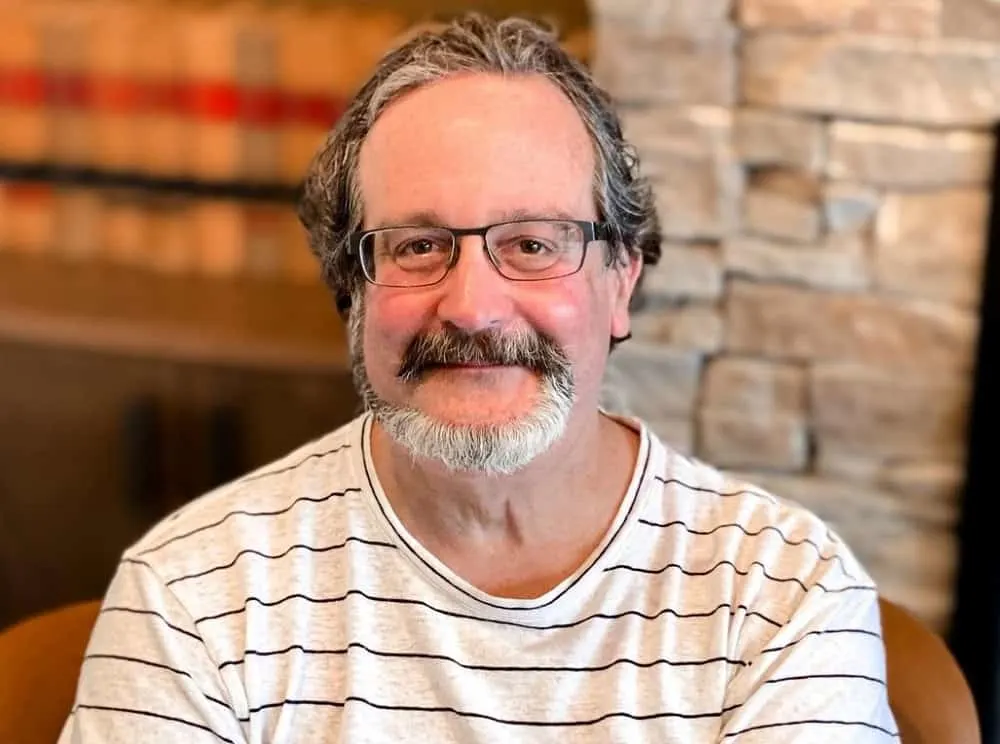 If you're an older man with grey or white hairs peeking through, use them to your advantage in a monkey tail beard. This style shows how you can use the colors to make distinct and creative 'blocks' or sections.
2. Long Ginger Monkey Tail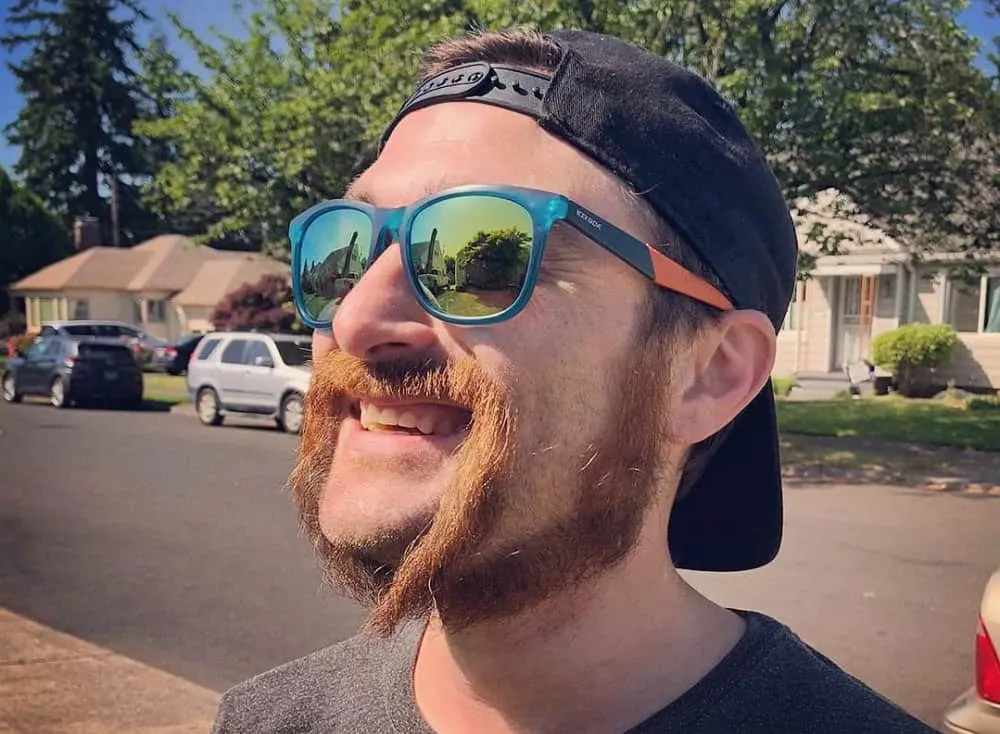 Red is a noticeable color, whether you have it in your hairstyle or facial hair. If you don't mind a beard with a little length, leave the very tip of your tail beard long to accentuate the color.
3. Team Spirit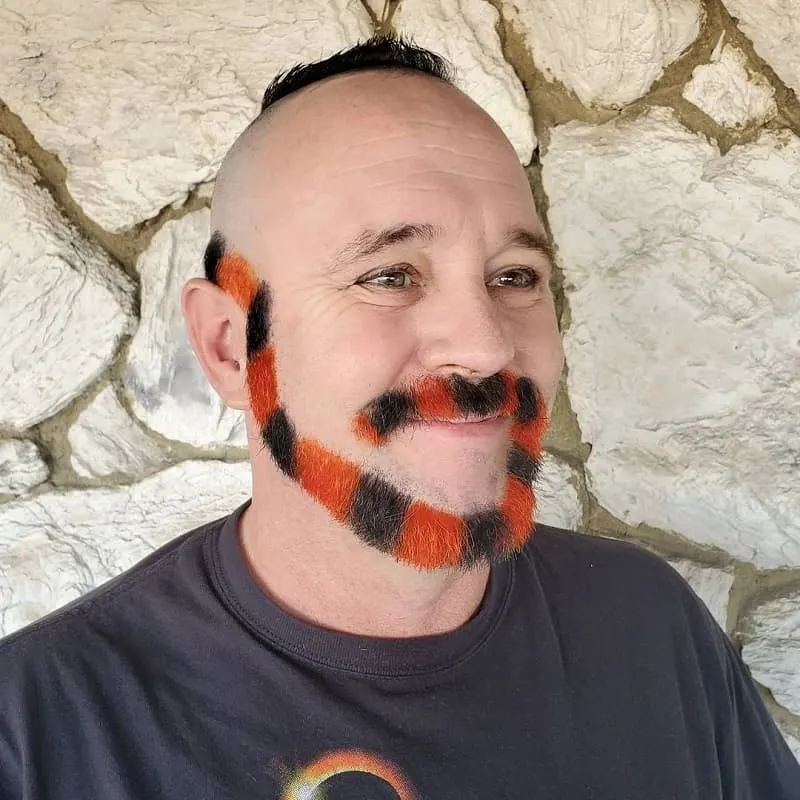 Do you have a favorite team in sports? This beard style is great for celebrating the wins! Not only is the style fun and exotic, you can rock your team's colors in a cool pattern.
4. Long Chin Hair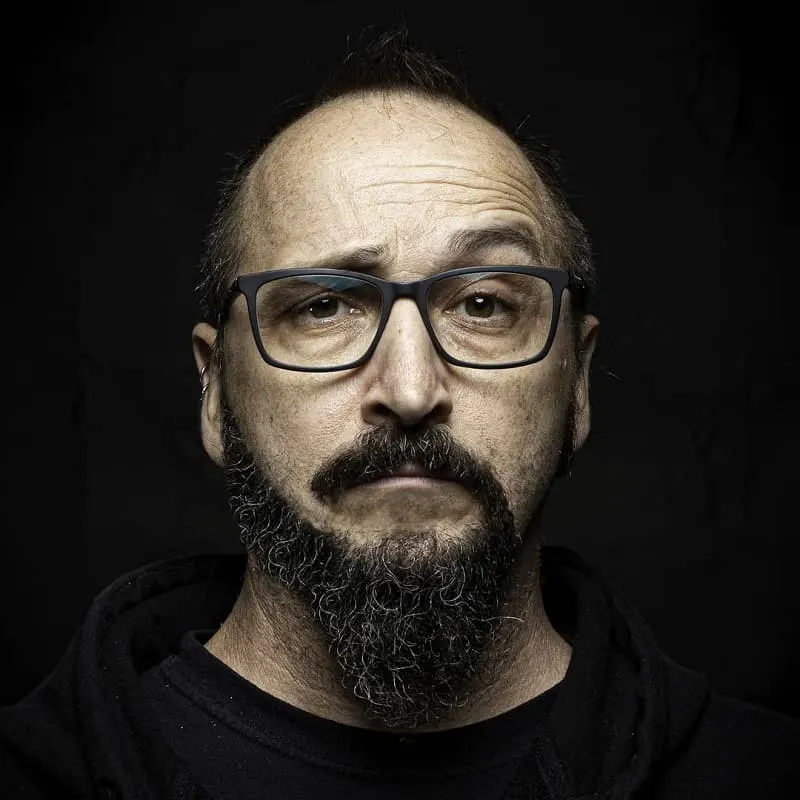 To get both creative and eclectic in your beard style, leave the hair on your chin noticeably longer than the rest of the tail shape. If you have thick or textured facial hair, you may appreciate how this style allows you to flaunt it.
5. Thick to Thin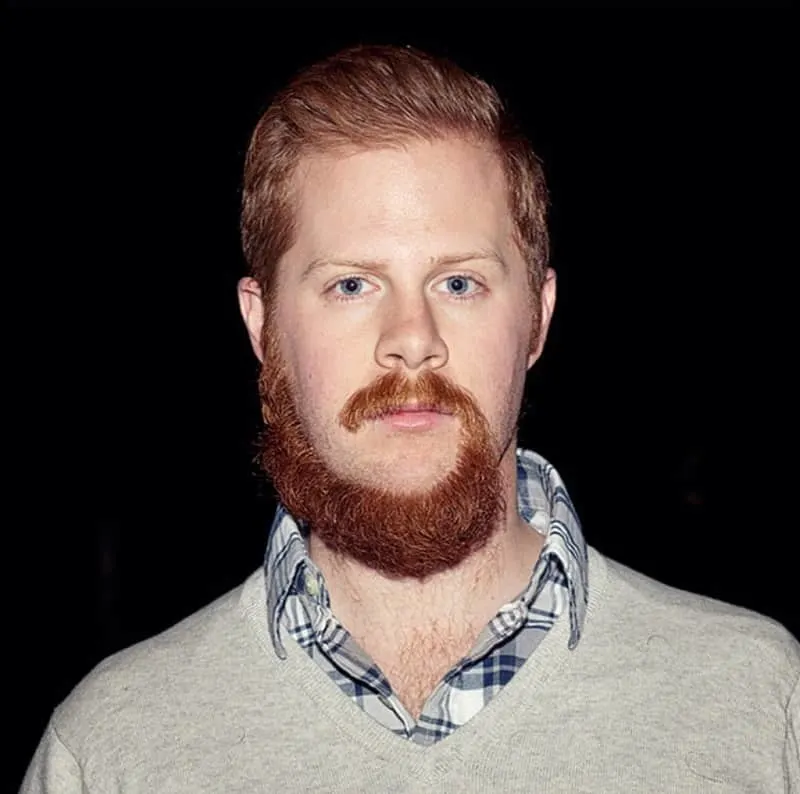 Starting with a long beard? It'll be easy to transition to this style of monkey tail beard. The side is long and thick, but the tail shortens when it reaches the corner of the mouth at the opposite side.
6. Bald Head with Medium Beard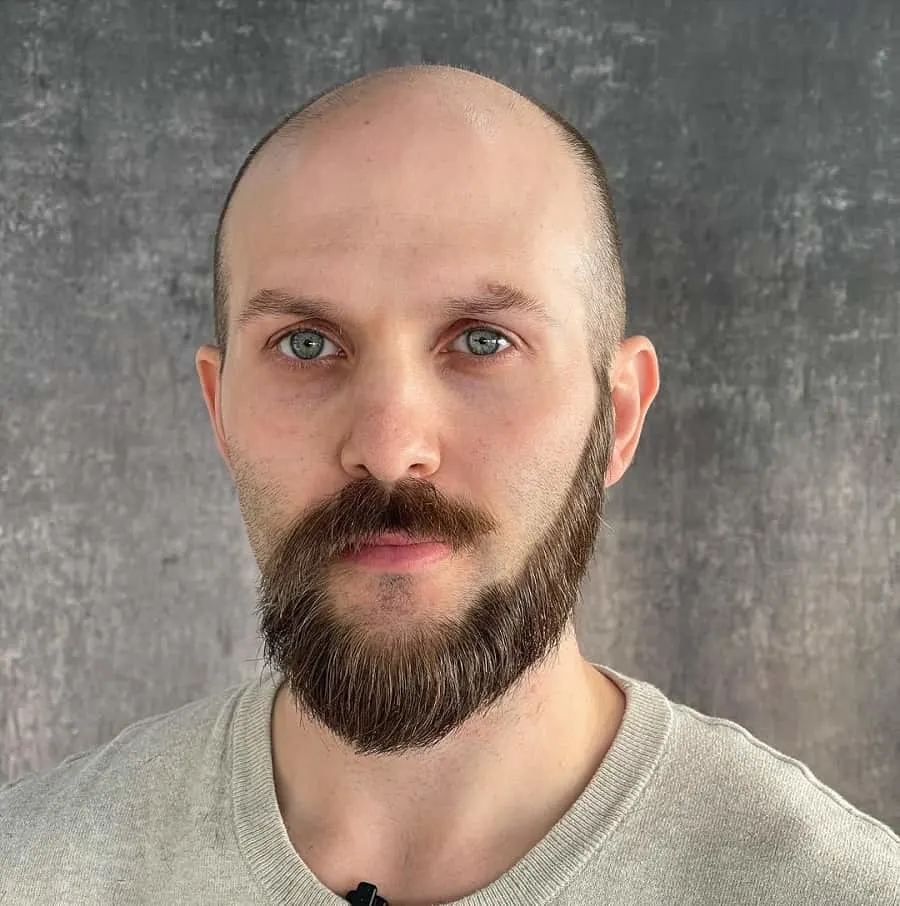 Do you have a bald head or hair that is shaved quite short? Contrast comes easy when you choose a medium length of monkey tail beard. Comb it neatly straight down for the best look.
7. Highlights and Handlebar Mustache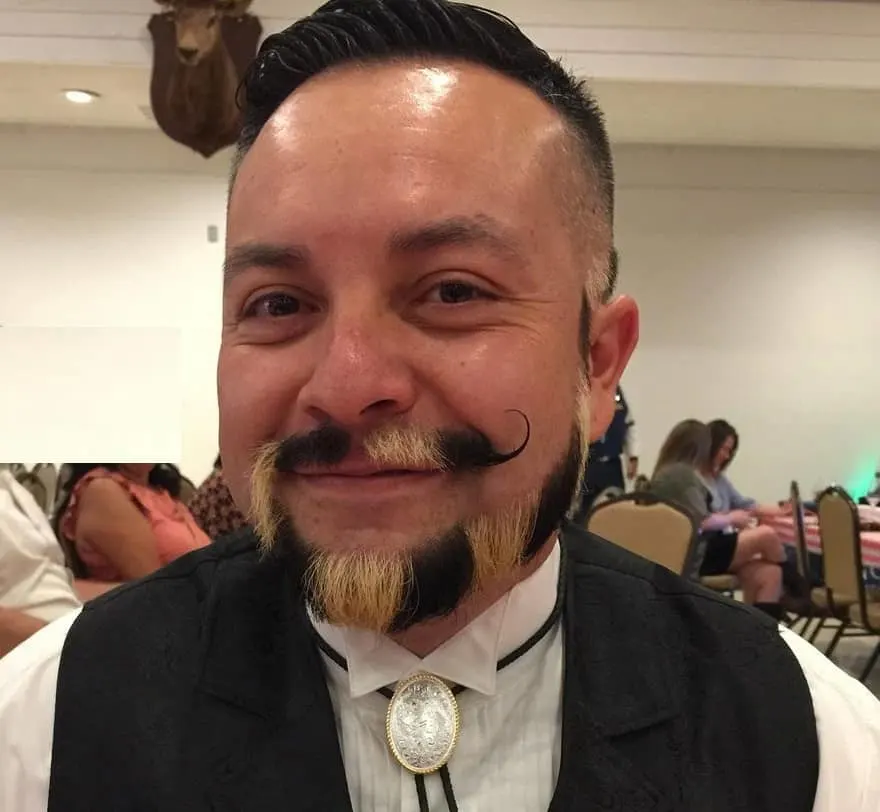 If you're considering this look, that means you're not afraid of bold style. Blonde highlights are an unusual addition to a black beard and thin handlebar mustache.
8. Buzzed Monkey Tail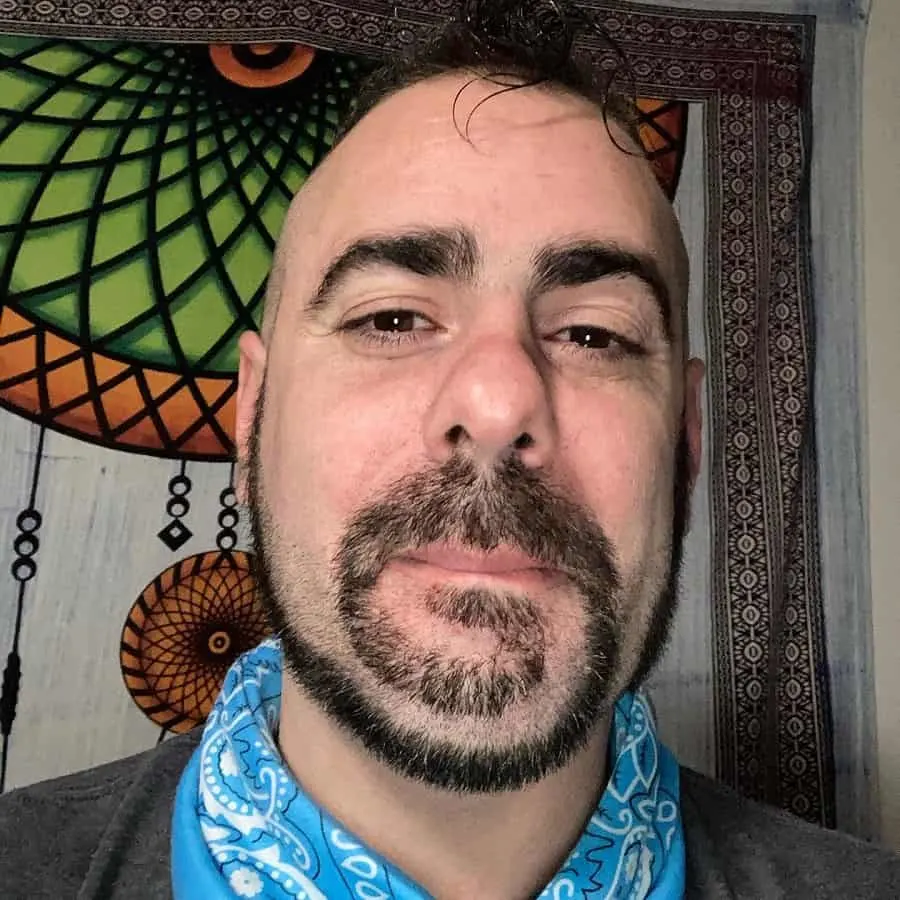 When you're already used to buzzed facial hair, the transition to a slightly longer buzzed monkey tail shaped beard will be easy. Its shortness makes it easy to touch up at home.
9. The Minimalist
Not into the idea of spending a lot of time maintaining your facial hair? Minimalism comes in many forms, including in a thin and short tail beard. As long as you can hold a pair of facial hair scissors, you can commit to this look!
10. Curly and Thin
A pronounced end is a bit more noticeable here. The overall style is thin and short, but right below the center of the bottom lip is where its curly shape differentiates it from others.
11. Monkey Chin Curtain
If you already have at least a half an inch of a beard, then you can make a realistically looking monkey tail without too much hassle. Your main goal is to grow the hair between the mustache and the beard. Then you just shave off the extra hairs and voila!
Popular Beard Styles for Black African American Guys
12. Chinstrap Monkey
Chinstrap monkey tail beard is the fastest one to make. You don't have to wait for the hair to grow too long. As soon as a chinstrap is ready, shave anything extra off and you can sport a unique beard immediately.
13. High mustache
Essentially, any mustache is good for a monkey tail beard. In reality, it looks better when the mustache is grown toward the chin on one side and falls at least a tiny bit down from the lip on the other.
14. Patchy tail
If you are into experimenting, you can have fun with your monkey tail by making patches. As a result, the beard can look like a striped raccoon or lemur tail.
15. Blonde tail
Depending on your natural hair shade, the monkey tail can come in all shapes in colors. You can go further by adding some dye to create masterpiece tails.
16. Wide Mustache
If the area between your nose and upper lip is wider than other people's, you can comfortably rock a wide mustache with your monkey tail beard. From there to the opposite end, the hair narrows for a soft detail.
17. Dark and Light Patterned
Using both light and dark colors is a great way to separate your beard from other styles. If your natural hair is already brown or black, just add blonde to make this funky pattern.
18. Mustache Gap
Some men experience a gap in the middle of their mustache. It's not an unattractive feature, so enhance it with dark color in a monkey tail beard. This one is ideal for older men who have salt and pepper hair coloring.
19. Petite Handlebar Mustache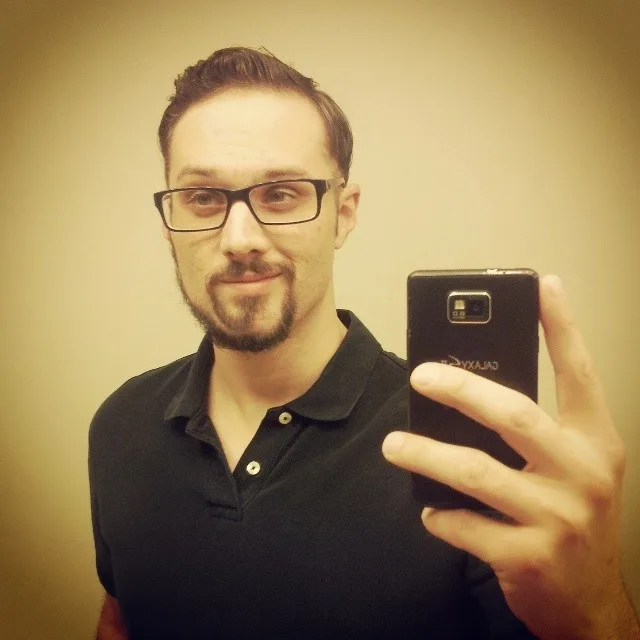 For mustaches on the thinner side, give it shape with a flattering style. The petite handlebar mustache seen here has nice subtle shape, and the end of the monkey tail beard features an upside down triangle under the bottom lip.
20. Short Buzz
For seamless style with a buzz haircut, go with a short buzzed monkey tail beard. It stops just under the corner of one side of the mouth.
Monkey tails beards are fun and exciting. If you're game for an interesting hairstyle, such beards should be on your "to try" list.