David Beckham's hairstyles continue to evolve as easily as the sun rises. He undoubtedly exudes style from his head to toe. However, it is David Beckham's hair that garners the most attention. David Beckham's hairstyles are a conversation piece as he apparently can wear any style well.
David Beckham Hairstyles
Which hairstyle do you think he wore best? Here are 15 of David Beckham's most popular hairstyles.
1. David Beckham's

Long Hair
If you want to copy a long hairstyle, this David Beckham hairstyle will be the best choice. There's clearly still a little bit of maintenance in with this style, but not so much that it crashes the happy vibe. For those looking to project a carefree image or contemplating ways to transition between short and long hair, this hairstyle may work in their favor.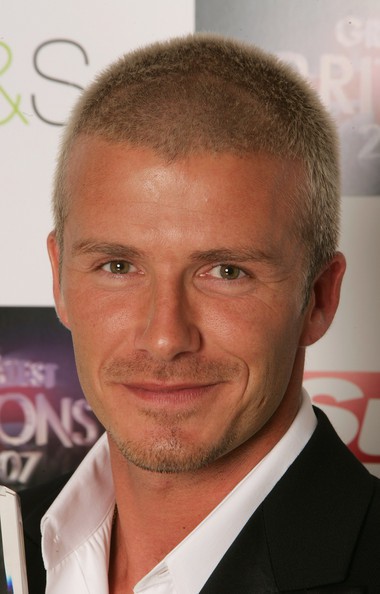 During 2007, David Beckham's Buzz Cut hairstyle turned a few heads as this style added another complimentary element to David Beckham's style on and off the field. This buzz cut style is timeless and effortless maintenance, though it may require frequent visits to the barber.
Neymar's Most Popular Hairstyles
David Beckham's short-style hair cut is a formal or casual look that is wearable in just about any setting.
4. Classy
Mohawk Pompadour
A popular hairstyle by David Beckham. In 2015, David Beckham styled his hair with this edgy but classy mohawk pompadour. This hairstyle was rugged enough to be worn on the field but versatile enough to be fashionable for a night on the town. For those seeking stylish versatility, this style just might be for you.
David Beckham's faux hawk demonstrates that a transition between a shaven or buzz cut hairstyle and a new style doesn't have to be a traumatic experience, but rather is a demonstration of how to make a hairstyle transition look and feel seamless.
David Beckham's comb over hairstyle is perhaps the easiest to replicate for the everyday businessman. For those who seek a professional image, David Beckham's comb over hairstyle is a plausible style to complete the look.
The Best Creative Haircuts by Football Stars
7. Short-Medium Straight Casual Haircut
David Beckham's Short-medium hairstyle is tame in this photo and perhaps sports-friendly for those seeking a basic look.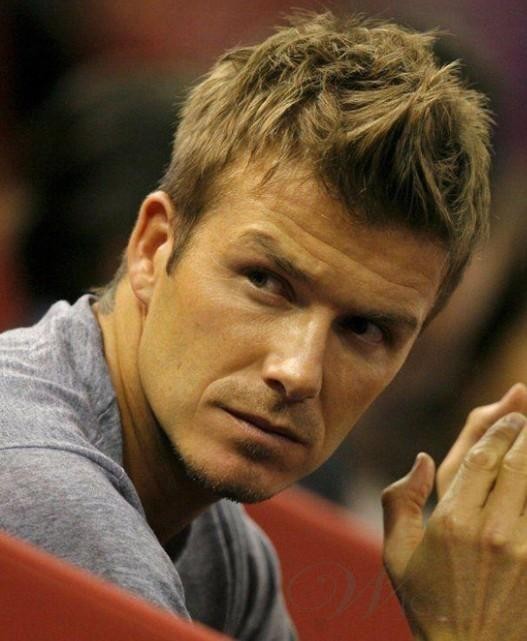 Sometimes a good hairstyle has nothing to do with the cut but instead, has everything to do with the color. David Beckham's blonde hairstyle in this photo is eye-catching. If you are looking to change your looks drastically, do not be afraid to dabble with hair color.
9. Popular Beckham Spike
Spiky hair seems to come and go as a style of choice for men, and it sports they are often useful as a daredevil statement of sorts. David Beckham's spiky hair is not a simple look. Look carefully, and you will note a few layers within these platinum locks.
10. Beckham's Mohawk
David Beckham wore this sporty Mohawk crew cut style well. Best known as the Beckham Mohawk, it offers an excellent edge and distinct depth in appearance.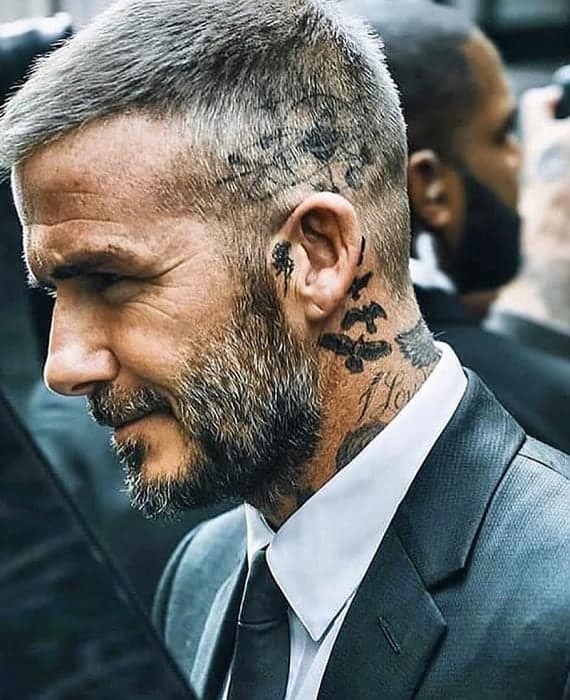 David Beckham has a great taste of styling hair and that's why most of Beckham's hairstyles create a buzz among youngsters. They are attractive and will definitely look if you can choose the one according to your face shape. best of luck!