Many people assume they don't need to do any prep work if they're using a dark hair dye, such as brown. Unfortunately, this can lead to an orange hair nightmare.
Fixing hair that turned orange after you dyed it brown can be a complex process and it's important to know all your options. While some women may feel more comfortable visiting a salon for a professional hair fix, others feel fine about a DIY job. Whatever your feelings are, rest assured there are several ways to fix your orange hair. We strongly suggest you visit a professional colorist to fix it.
Why Your Hair Turned Orange?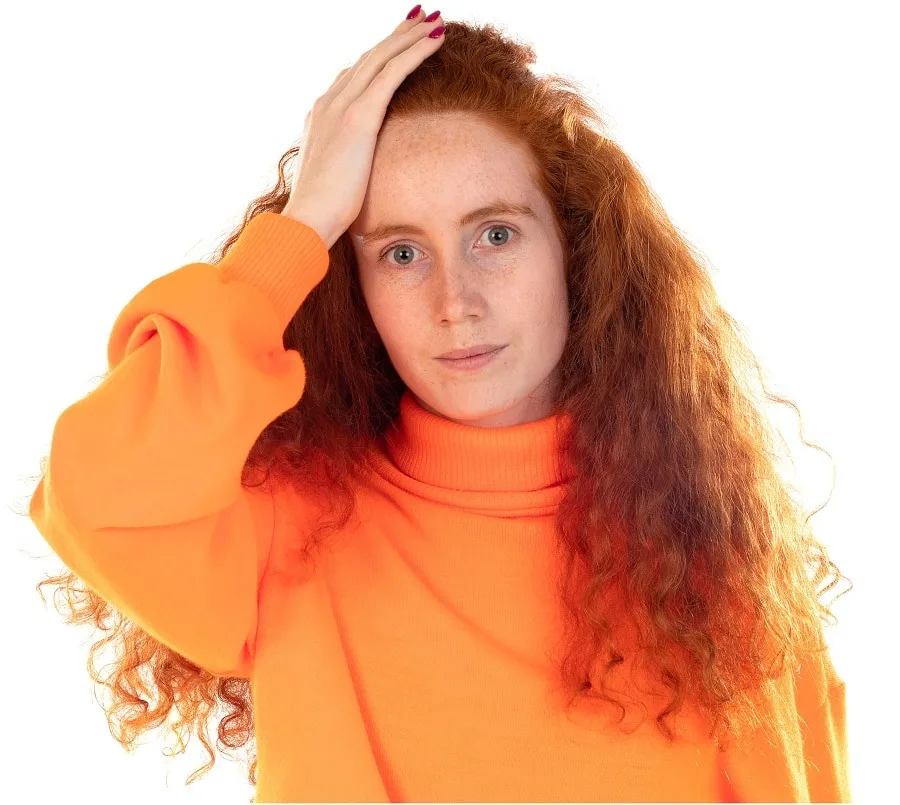 Many women end up with orange hair as a result of trying to lighten their hair with bleach, but brown hair can turn orange naturally or show orange tones as a result of too much iron in water or too much time in the sun.
There are a couple of reasons you might've ended up with orange hair:
Not using enough bleach to lighten dark hair

Not using bleach at all to lighten your hair first

Spending too much time in the sun without a hat or shade to protect your head

There is a high amount of iron in the water you use to wash your naturally brown hair
When it comes to getting rid of orange hair, if you don't dye it again, then the goal is to at least neutralize the warm orange-red tones.
How to Fix Your Orange Hair
Don't worry, you aren't stuck with your orange hair. Here's how to get your hair back to a normal color so you can be the brown-haired beauty you intended:
Dye It Again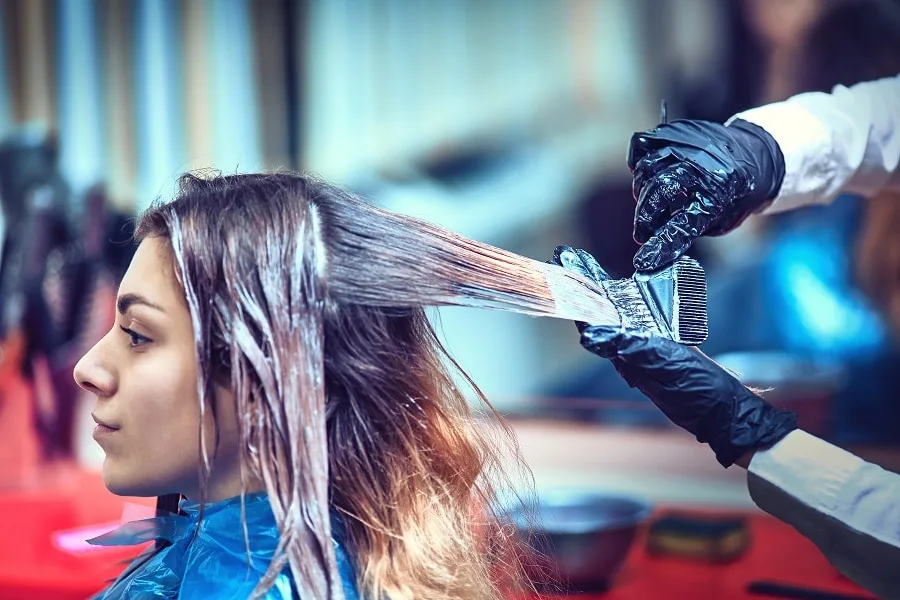 One of the quickest solutions for fixing orange hair is to dye it brown again. To make sure the brown completely covers the orange, be sure the brown hair dye you choose is much darker than the orange you're seeing in your hair.

Anti-Brass Treatment
An anti-brass treatment is available to purchase in stores (about $10) and is a quick at-home method you can use to fix hair that turned orange after dying it brown.
Just work the product into clean, dry hair and leave it on for 3-5 minutes before rinsing it out. Use it 2-3 times a week until you have the results you want.

Touch Up Patches
If your hair only turned orange in parts of your mane, you can do a touch-up by coloring only those areas with brown. Be sure to pick a darker shade of brown than what you first chose to be sure everything is covered up.

Blue or Purple Shampoos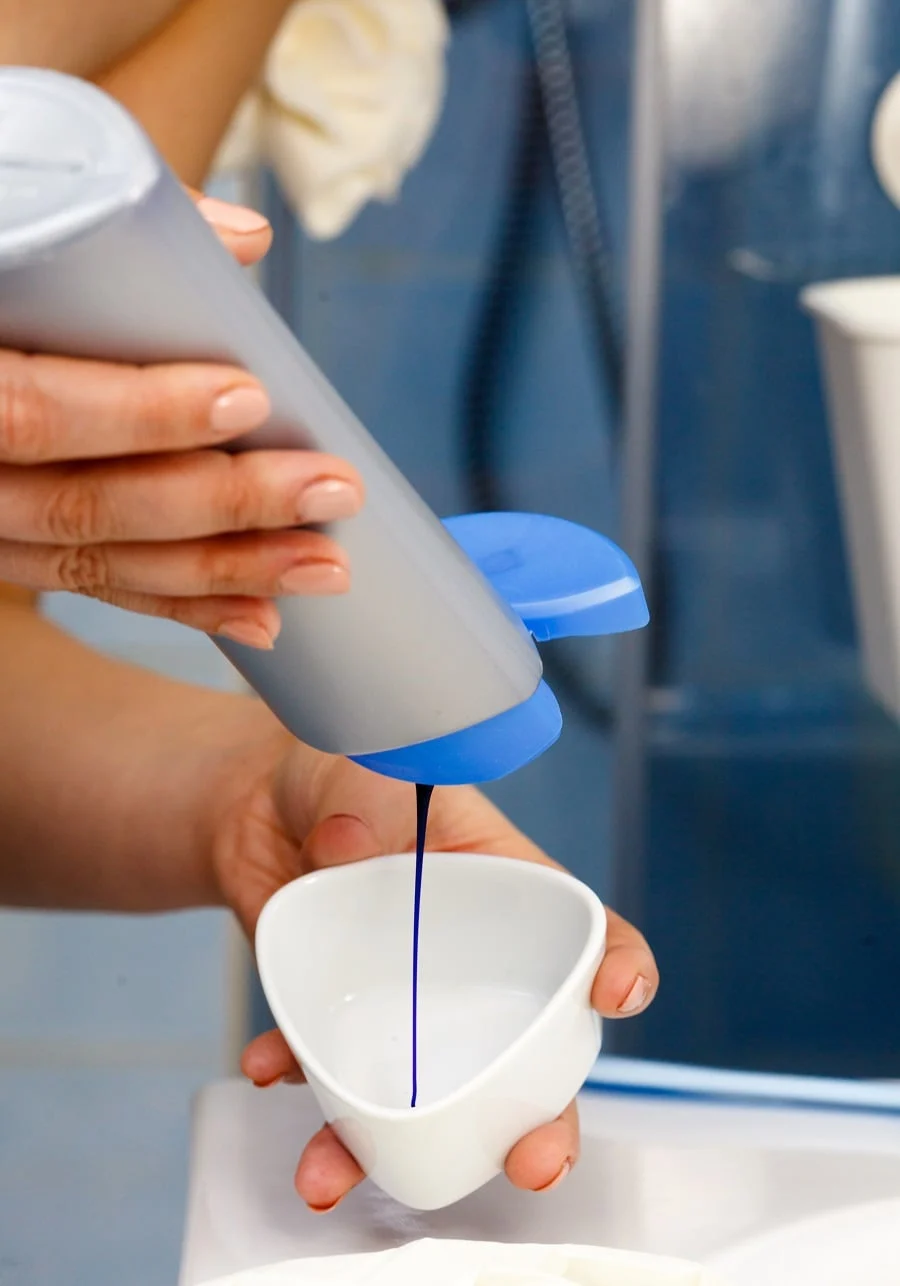 If you look at a color wheel, you'll see that blue is across from orange. This means a blue shampoo can be used to get rid of orange tones.
While purple shampoo is primarily used on light-colored hair to get rid of yellow tones, it's fine for color-treated hair in general. Use either purple or blue shampoo a couple of times a week to watch the unwanted color disappear.

Toner
You can also purchase a toner in the form of a powder and mix it with hydrogen peroxide. Then you'll apply it to your hair with an applicator brush, let it sit for up to 45 minutes, and rinse your hair.
Follow up with a toning shampoo (like blue or purple shampoo) or one free of sulfates. Also, be sure to use a conditioner before attempting to color your hair again.
If you have any doubts, it's best to see a professional hair colorist to fix your orange hair and transition it to brown. If you don't follow the above methods closely, you might end up with a bigger hair mess than you started with.
FAQs
Can I use bleach on orange hair?
You can, but only if you're trying to go lighter in color. If you want brown hair, steer clear of bleach on orange hair.
Will ash blonde hair dye cover orange hair?
Yes, this color will work, but only if you were trying to lighten your already bleached hair when it turned orange.
How do I prevent orange hair?
Using a blue shampoo on brown hair a couple of times a week will prevent brassiness. Blue shampoo can be drying to hair, so always follow up with a conditioner.
Trending Topics