Lionel Andres 'Leo' Messi ranks highly in the world of football. The Argentine football player is famous among his fans; but, Lionel Messi hairstyles are just as popular.
While Lionel Messi's hairstyles evolve at a slow pace, he is known to make a drastic shift of shock value to the look of a standard haircut and there are fans who appreciate the purpose of his appearances.
The Most Popular Lionel Messi Haircuts
No matter what hairstyle Messi tries, it becomes a trend immediately. Here are 30 most popular Lionel Messi haircuts and hairstyles copied by his fans.
1.
2.
3.
4.
5.
6. The Platinum Blonde Haircut by Lionel Messi
Platinum, blonde hair is eye-catching. This statement applies in particular when we see a brunette like Lionel Messi dye his high fade blonde. The football player claims to have made the change as an opportunity to "start from ground zero."
It is not uncommon for people to change their hairstyle or in this case, hair color for a fresh start. The next time you decide to change your looks, consider taking the dive into a new hair color.
Hairstyle Guru David Beckham Haircuts & Styles
7. Blonde Faux Hawk
Speaking of blonde hair, Lionel Messi's blonde faux hawk demonstrates that there is more than one way to color hair. Hair color does not have to be a full hair event but instead can be a focal point of a faux hawk style.
Also, this Lionel Messi hairstyle demonstrates an excellent way to take advantage of hair color that is slowing growing out.
8. Lionel Messi Combover Hairstyle
The Lionel Messi combover is a natural style for fans to replicate. Messi's casual short haircut is a simple style that is easy to manage using a brush and a small amount of hair product for low volume.
With a part on the side, this Messi style is wearable in just about any setting. Hair is cut low on the sides and in the back.
9. Messi's Casual Short Haircut
This Lionel Messi haircut demonstrates that there can be variation in the norm of a healthy style. With this look, hair is not shaven as close but still lying neatly in place on the sides and the back with an edgy spike up top.
10. Messi Signature Cut
Lionel Messi's signature shortcut involves a standard part on the side of the head with close shaven hair on the sides and back. Hair up top is swept backward and over to the side and held in place with a mild amount of hair product.
11. Lionel Messi Long Hairstyle
For those who appreciate long hair, this Lionel Messi hairstyle is a masculine oldie but goodie. It also works well for those trying to grow long hair.
12. The Leo Short Spiky Cut
This Lionel Messi short haircut with spike is a simple cut that is wearable for anyone seeking a versatile cut. This style has a bit of hidden versatility in that it may be combed to the side or straightforward over the forehead.
13.
14.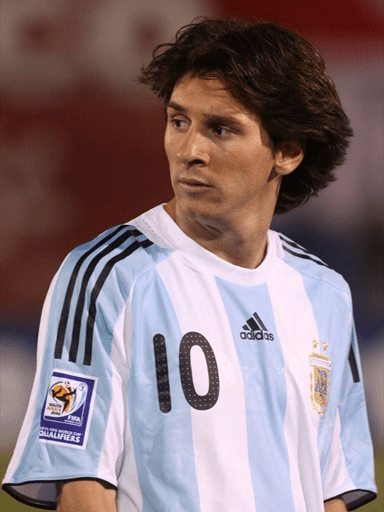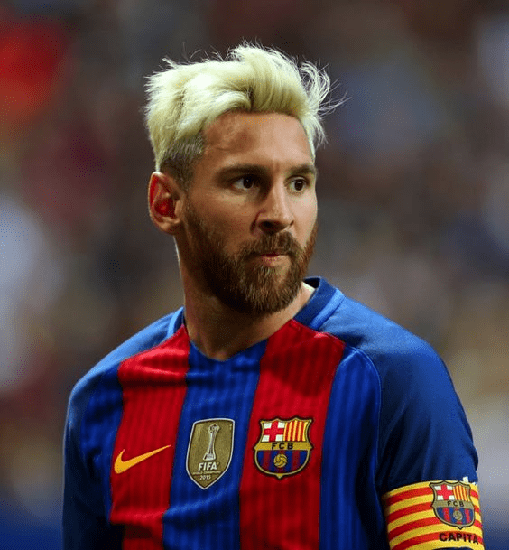 Hope you have enjoyed these cool Lionel Messi hairstyles. You may not be the best footballer in the world like Messi, but you can definitely copy his hairstyle!