Lionel Andres Messi, commonly known as "Lionel Messi," is arguably the greatest footballer in the world. He led Argentina to win their third FIFA World Cup trophy in 2022. Lionel Messi's hairstyles are just as popular and get attention as his dribbling skills.
While Lionel Messi's hairstyles evolve slowly, he is known for making drastic hairstyle changes that shock his fans, such as when he dyed his hair blond.
Most Popular Lionel Messi Haircuts
No matter what hairstyle Messi tries, it immediately becomes a trend. Here are the 35 haircuts and styles that Lionel Messi fans like to copy the most.
1. Taper Haircut – His 2023 January Hairstyle
Guys who like hair they can run their fingers through should consider this Lionel Messi haircut. The stylish taper has a fluffy texture on top with the hair tilting to the side. It features a side part low on his left. It's an easy everyday style to create with styling cream.
2. Skin Fade – His 2022 December Hairstyle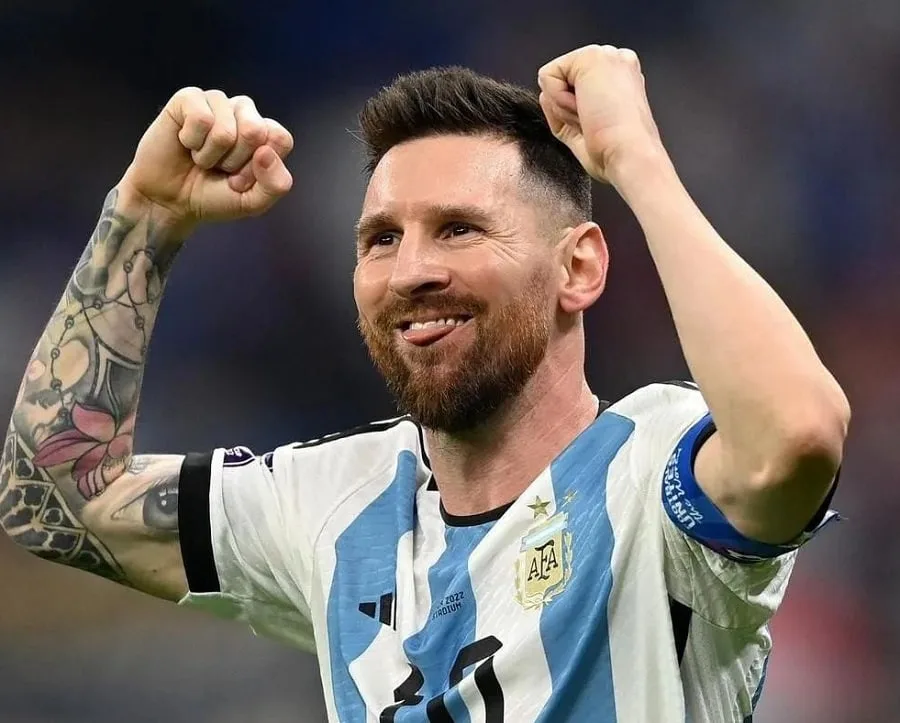 Men who want something stylish and don't like lots of hair on the sides should consider Messi's December 2022 style. The sides have an even skin fade with lots of contrast, but the top has length you can style upwards when desired. It's paired with a nice full beared.
3. Messi's Short Layered Cut
Consider this look one of the most classic of men's hairstyles- and Messi's too. Perfect for adding movement, reducing bulk, and creating shape with ease, longer lengths up top suit this layered cut. Hair should be shorter at the temples and the back of the head.
4. Mid Bald Fade
It's no surprise that a football player would desire a cut that not only keeps them cool but looks cool as well. Fades are popular right now and this medium style gradually fades to bald as you move down the lower half of the head.
5. Short Pomp Comb over
Pomp comb overs are ideal for making hair look professional and elevated in a matter of minutes. Buzz hair along the temples and gel the hair up and over to one side for a polished feel with added height.
6. High and Tight Faux Hawk
To create a faux hawk like Messi, you'll need a dab of pomade to work the hair up to a point over the forehead. Keep it all fresh with a high and tight cut that trims hair closely to the sides of the head.
7. Tall and Spiky
Also worn in a high and tight fashion, this Messi hairstyle should be a go-to for men with very short hair. In a matter of minutes, hair can be spiked upwards to add some life to your look and create balance on a full face shape.
8. Faded Sweep Over
It is one of the most popular hairstyles among fans. It is a simple yet stylish look that can be copied easily. Start by fading your hair on the sides and back to get the look. Then, sweep your hair back and secure it with a gel or pomade.
9. Side Swept Fringe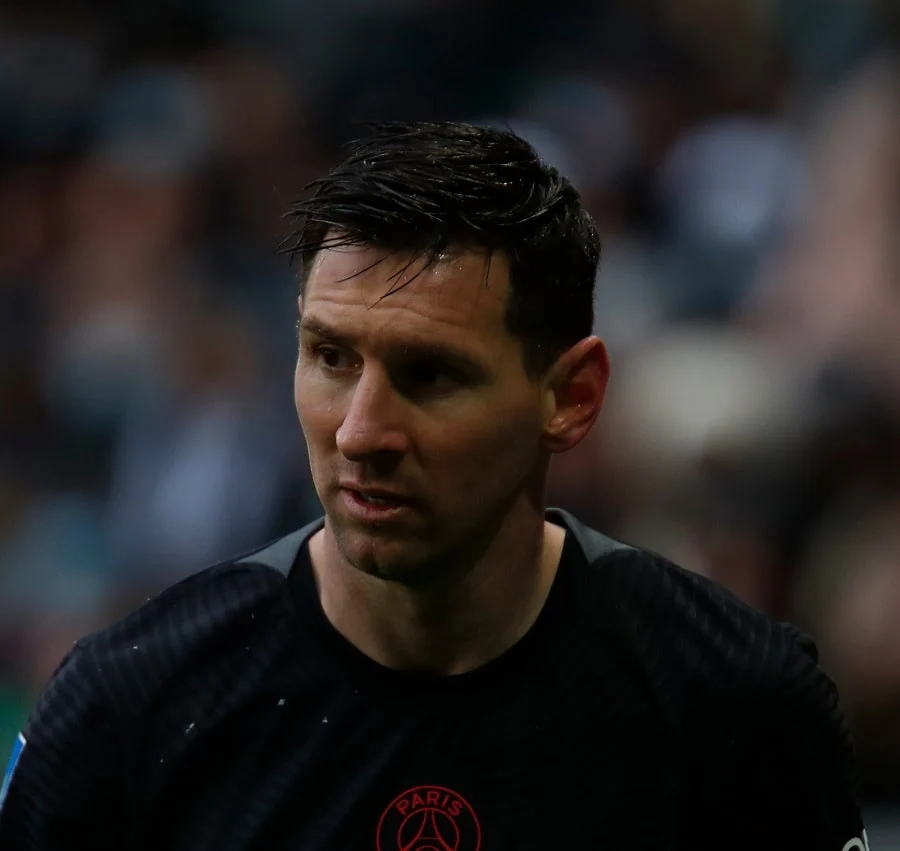 To style Lionel Messi's swept fringe, start by parting the hair on the side. Then, use some gel and sweep the hair on the side using your hand. Additionally, you may also use a brush to smooth the hair.
10. Short Side Part
This hairdo requires applying a small amount of product to damp hair. Then, use a comb to create a deep side part. Next, use a blow dryer to dry the hair from the side to the top part. Once the hair is completely dry, use a cushion brush to sweep the side and set the hair.
11. The Platinum Blonde Haircut by Lionel Messi
Platinum, blonde hair is eye-catching. This statement applies in particular when we see a brunette like Lionel Messi dye his high fade blonde. The football player claims to have made the change as an opportunity to "start from ground zero."
It is not uncommon for people to change their hairstyle or in this case, hair color for a fresh start. The next time you decide to change your looks, consider taking the dive into a new hair color.
Hairstyle Guru David Beckham Haircuts & Styles
12. Blonde Faux Hawk
Speaking of blonde hair, Lionel Messi's blonde faux hawk demonstrates that there is more than one way to color hair. Hair color does not have to be a full hair event but instead can be a focal point of a faux hawk style.
Also, this Lionel Messi hairstyle demonstrates an excellent way to take advantage of hair color that is slowing growing out.
13. Lionel Messi Comb over Hairstyle
The Lionel Messi comb over is a natural style for fans to replicate. Messi's casual short haircut is a simple style that is easy to manage using a brush and a small amount of hair product for low volume.
With a part on the side, this Messi style is wearable in just about any setting. Hair is cut low on the sides and in the back.
14. Messi's Casual Short Haircut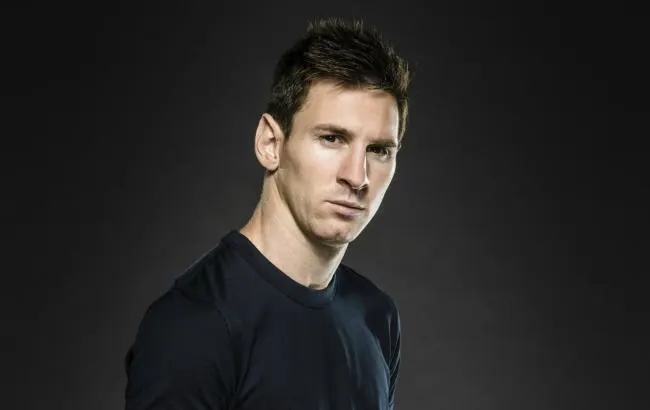 This Lionel Messi haircut demonstrates that there can be variation in the norm of a healthy style. With this look, hair is not shaven as close but still lying neatly in place on the sides and the back with an edgy spike up top.
15. Messi Signature Cut
Lionel Messi's signature shortcut involves a standard part on the side of the head with close shaven hair on the sides and back. Hair up top is swept backward and over to the side and held in place with a mild amount of hair product.
16. Lionel Messi Long Hairstyle
For those who appreciate long hair, this Lionel Messi hairstyle is a masculine oldie but goodie. It also works well for those trying to grow long hair.
17. The Leo Short Spiky Cut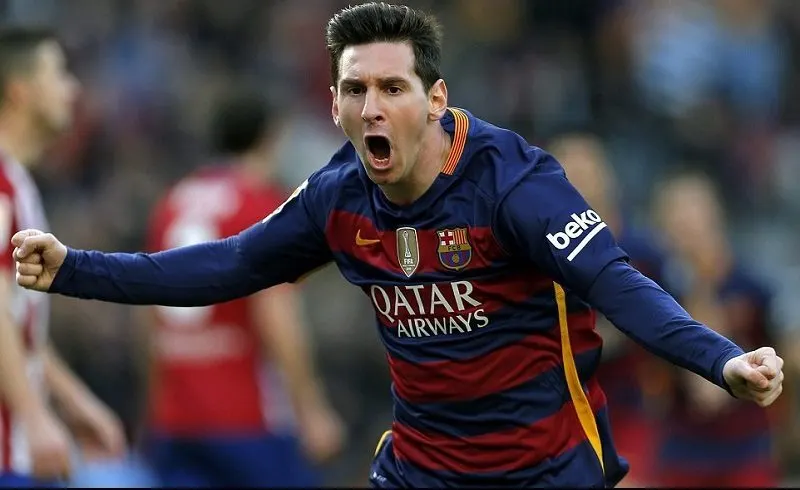 This Lionel Messi short haircut with spike is a simple cut that is wearable for anyone seeking a versatile cut. This style has a bit of hidden versatility in that it may be combed to the side or straightforward over the forehead.
18. Medium Cut with Layers
Lionel Messi's medium to long layered hairstyle from his teenage days is a great option for those who want a stylish and easy-to-manage look. Wash your hair with a volumizing shampoo and conditioner to style this look.
Next, blow dry the hair using a round brush, lifting the hair at the roots to add volume. Finally, run your fingers through the hair to create a messy, textured look.
19. Lionel Messi's Flipped Up Bangs
To copy Leo's flipped up bangs hairstyle, start by cutting your hair medium on the sides and back. Then, use a comb to sweep your hair up and back and flip the ends up. Finish by applying some gel or pomade to hold the style in place.
20. Faux Hawk with Medium Fade
If you want to look alike your favorite soccer hero, start by cutting the top of your hair short and spiking it up with a gel or pomade. Then, use a clipper to fade the sides of your hair down to a shorter length. To finish the look, taper the back of your hair, so it's shorter than the top.
21. Medium Hair with Thick Fringe
To achieve the same hairstyle as Leo, you will need to have medium-length bob hair with a thick fringe. Start by applying a small amount of gel to your damp hair.
Then, use a comb or your fingers to sweep the gel evenly through your hair, making sure to pay extra attention to the fringe. Next, blow dry your hair using a diffuser attachment to help add volume.
22. Temple Fade
This style gave Messi gentlemanly looks when he was in his mid 20s. To copy this style, ask your barber to fade your hair down from the temples, keeping it longer on top.
You can just sweep the top with a comb or your fingers. But make sure the hair remains dry, and you don't put on any gel or hair cream.
23. Messi's 90s Style
This one is a simple yet classic style for the GOAT. To copy this Lionel Messi haircut, part your medium length hair in the middle and use a comb to sweep it forward and the side. You can use a small amount of gel or pomade to hold your hair in place for a more polished look.
24. Layered Bangs
To copy this Lionel Messi's hairstyle, start by cutting your hair into the medium on the sides while keeping a layered bang. Then, use a strong hold hairspray while sweeping your hair to the side using your fingers. This will smooth out your hair and create a sleek look.
25. Frosted Blonde Tips
This style requires a layered haircut. To achieve this look, sweep your hair to one side and let the flyaways stay as it is. You may also apply some hairspray to keep your hair in place.
26. Spiky Texture with Undercut
This style is great for fans who want to blend an elegant look with a full beard. The undercut will help to create the illusion of a spiky texture, even if your hair is naturally straight.
Use a strong hold gel or pomade and work it through your hair from root to tip. Use your fingers to style your hair into spikes and then finish with hairspray to help hold the style in place.
27. Medium Length with Layers
It is an iconic style from his early 20s. You can copy this by parting your hair down the middle. Then, use a layered haircut to create volume and texture. Use a brush to style it into place. Finish by using a strong hold hairspray to keep everything in place.
28. Blonde Hair with Dark Roots
Try this messy sweep over if you want to replicate a matured Lionel Messi look. Start with damp hair and use a wide-tooth comb; sweep the hair to one side and allow it to air dry. Once dry, use your fingers to tousle the hair.
29. Wet Look with Long Bangs
Although Leo got this look due to rain, you can copy this using wet gel. Apply a small amount of wet hair gel to your hair, working it through from the roots to the tips.
Next, sweep your hair to the side and use a comb to create a long, sweeping bang. Finally, mist your hair with hairspray to keep everything in place.
30. Short Hair + Textured Fringe
Start by cutting your hair short on the sides and back and leaving it longer on top. Then, sweep your front hair to the side and create a textured fringe by side combing.
31. Yellow Blonde Hair
This style requires a scissor cut that keeps short hair on the sides and back while the top remains a bit longer. Then, use a blow dryer to style your hair in a sweeping motion over your forehead. And keep the flyaways natural without using any ger or spray.
32. Medium Length with Center Part
To copy Messi's middle parted bangs with a long back, start by parting your hair in the middle. Then, use a comb to smooth your hair back behind your ears. Next, use a blow dryer to dry your hair straight back. Finally, use a flat iron to straighten your hair and create a long, sleek look.
33. Platinum Blonde
The look has caught on with many Messi fans. You can do it at home by brushing the front hair up while sweep side the top. It works great on fluffy dry hair.
34. Short Fringe
This hairstyle from Leo's early 20s has a bit longer on the sides while the front is cut shorter. You can forward sweep the fringe, which will give you a lot of freedom to move your head and make you look more confident.
35. Medium with Side Part
This style can make you look nerdy. To get the look, use a high-quality pomade, or else your hair might get oily and greasy towards the end of the day. Just make a side part and comb your hair.
Hope you have enjoyed these cool Lionel Messi hairstyles. You may not be the best footballer in the world like Messi, but you can definitely copy his hairstyle!