Mexican men have such wonderful hair it's no wonder they style in so beautifully. There are many Mexican heroes who have become idols in hairstyles. Here are 15 of the best Mexican mullet hairstyles for men.
Mexican Mullet Hairstyles
The Mexican mullet haircut is not just about a particular type of haircut, but how differently you can style it. Check out these other Mexican hairstyles for men, too!
1. Spiked Mexican Mullet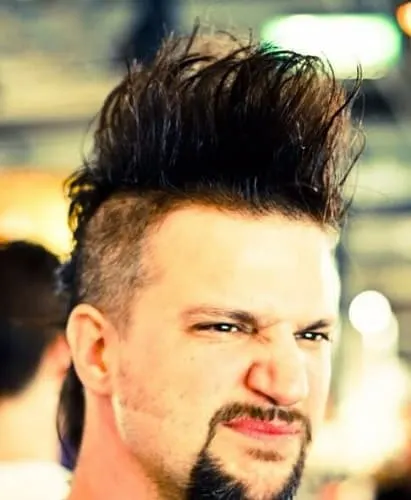 You can emulate Miguel Herrera with this spiked Mexican mullet hairstyle which became quite a style statement. The hair is cropped on the sides to accentuate the length of the hair at the back and the front part of the hair is spiked for some special effect.
2. Curly Mullet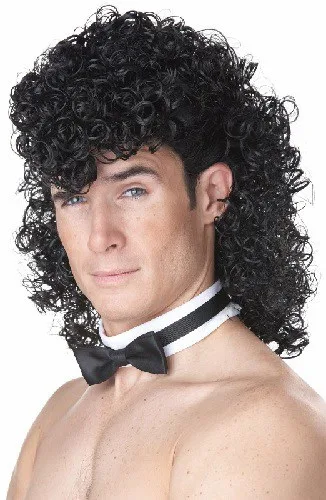 Look at this awesomeness in the form of blonde curls creating a surprisingly unique kind of Mullet. Let your natural curls do the talking by trimming the sides to create a curly canopy on top. If you have curly hair, check out these curly hair ideas for men too.
3. Classic Mexican Mullet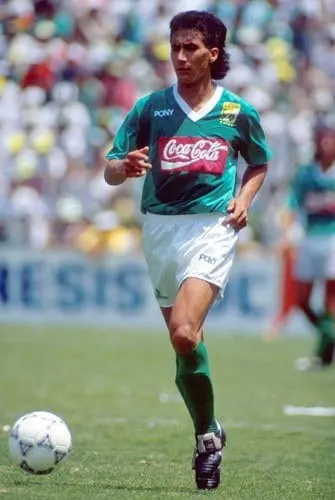 The classic Mexican mullet is the most basic one that you get to see. The front and sides are kept medium length while the tuft of hair near the neck is kept long and flowing for the typical Mexican mullet look. Doesn't it look great on Mexican men who are born with beautiful hair naturally?
4. Bald or shaven on top mullet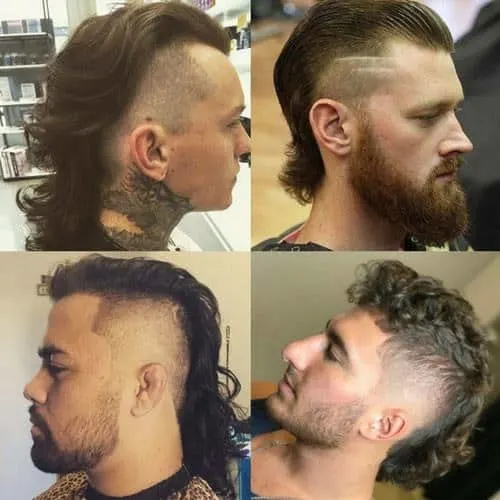 If you would love to sport a shaven look and a mullet together, this is it. This style is suitable for those with a bald front and mid-section or those who would love to shave the front of the head and yet like to keep it long and flowing at the back. The hair at the back of the head is kept long in the style of a Mexican mullet.
5. Square mullet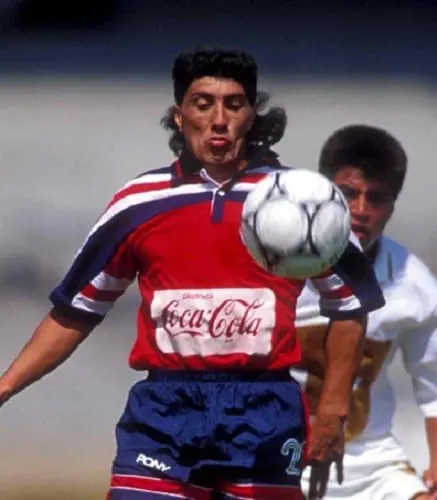 This is a very symmetrical kind of mullet design almost resembling a square box on the top of the head. The front section of the hair is kept voluminous but is not left long and flowing. Instead it is shaped into a square box like structure to stand up from the rest of the section at the back which is naturally long and dense.
6. Long and flowing natural mullet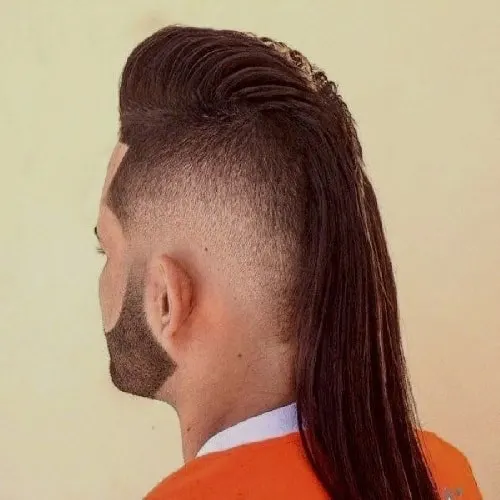 Do you want your hair to wave long and naturally like a horse's mane? A natural and careless mullet is the best one you can have if you are blessed with such amazing hair texture and growth. Leave it all flowing long with very slight trimmings in the front to shape the mullet and then let nature take its course. This one surely looks romantic on Mexican handsome hunks.
7. Mexican mullet with men's bangs in front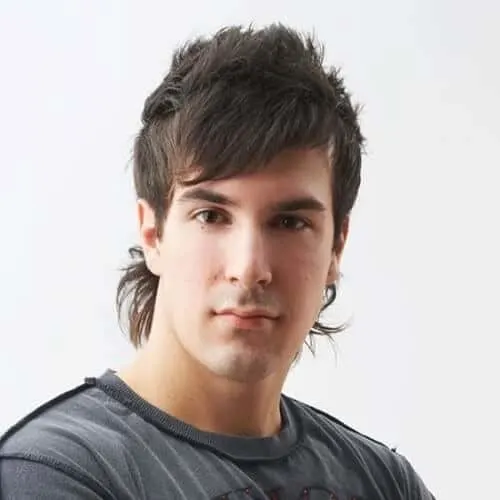 Getting bangs or fringes isn't only a woman's business. It is as much as a man's as a woman's. While you let the mane flow long and densely near the neck, the length of hair in the front is cut into front bangs for vintage and classy Mexican mullet look. This really utilizes the entire section of hair and is a great choice for the bold Mexican hunks.
8. Buzzed Mexican Mullet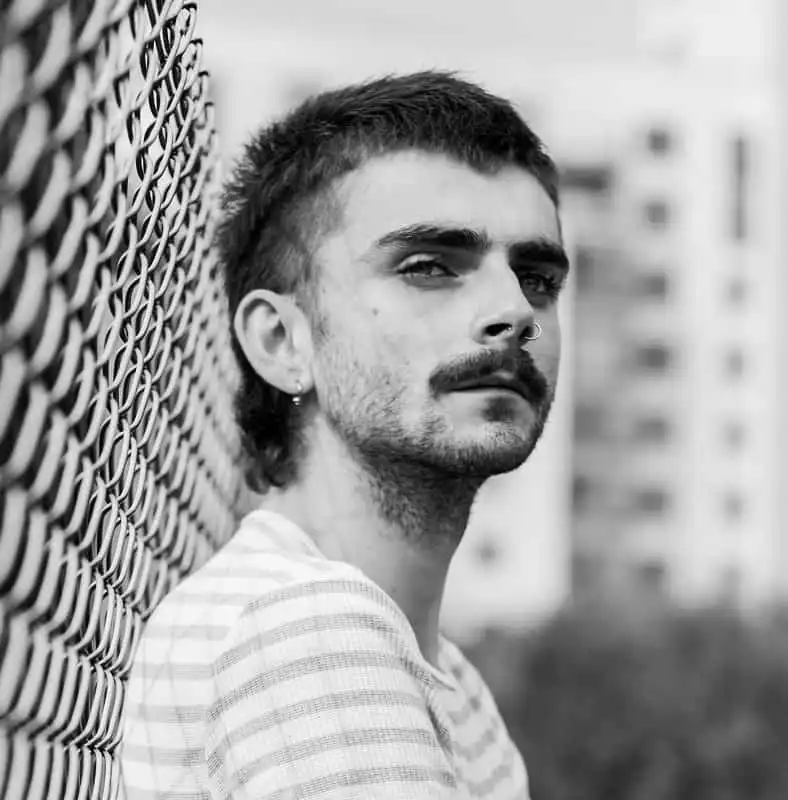 This buzzed version of the popular style is more of a punk-rock take. The sides are only slightly shorter than the top, but it maintains the mullet shape. This look is fairly easy to maintain on your own at home.
9. Thick and Textured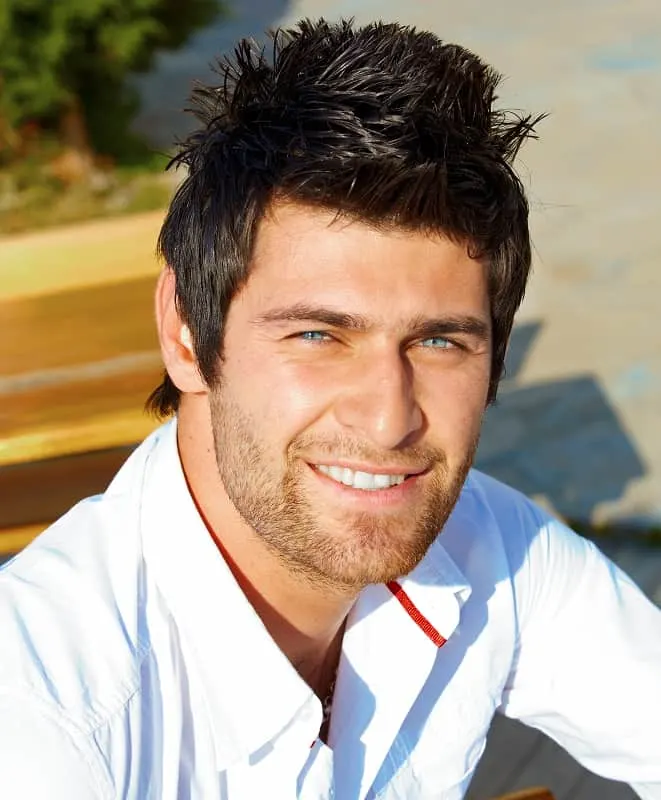 If you have thick hair, accentuate it by rocking a textured Mexican mullet. Just put a little mousse on your hands and work it in an upward, spiked direction in the top part of your hair. Leave the sides flat and combed down to better define the top.
10. Side Parted Mullet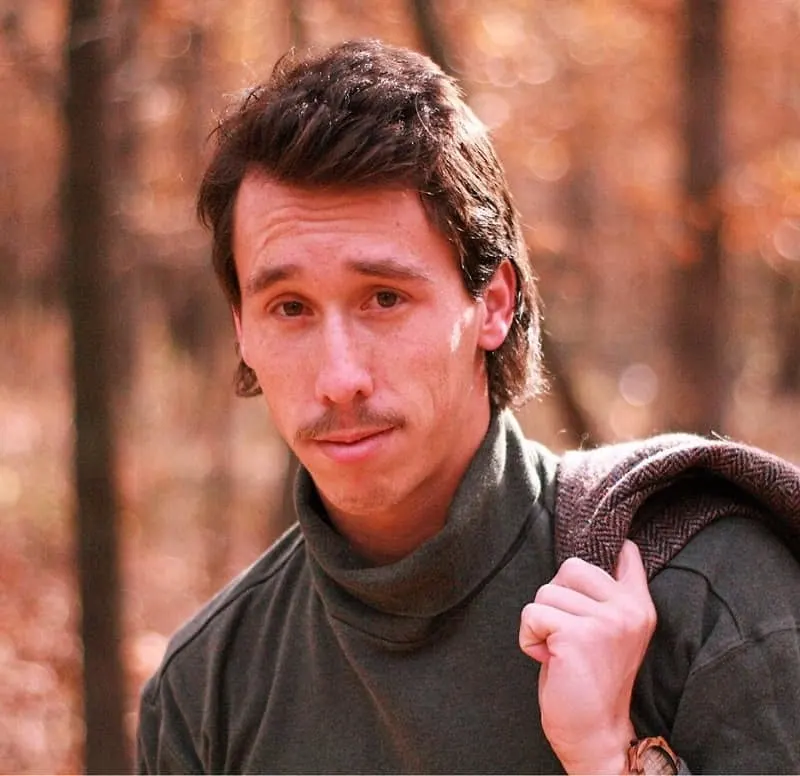 To put a professional spin on your mullet, keep it at a shorter length and brush it to one side. The easiest way to do this is by combing in an off-center part. Keeping your hair's longest length just to the neck will also help any natural curl or wave in your hair stand out.
11. Buzzed and Brushed Up
There are three different lengths to this blonde Mexican mullet, making it the ideal choice for men who like a haircut with a lot of detail. A buzzed middle separates a slightly longer fringe from a longer back.
12. Curly with Bald Fade
For men whose hair is extra curly and long, cut down on the shag by shaping it into a Mexican mullet. The tight curls seen above look even better with a bald fade. A bald fade will especially flatter chiseled face shapes.
13. Layered Mexican Mullet
Layers can do a lot for a men's haircut, including the mullet. This Mexican version features a bluntly cut front, while the top is slightly longer, and the back is all one length.
14. Wavy Thick Haircut
If both your hair and facial hair are thick, pair a full beard with the mullet. The shaggy layers up top nicely show off waves. Style by working mousse in and giving hair a blowout.
15. Edgy Mullet
Make your Mexican mullet edgy by making the strip of hair up top wider and the back longer than the shoulders. Using hair product, finger comb the hair away from the face.