Spikes are in style! The reason for their popularity is very simple. It doesn't take long to make them. Men appreciate hairstyles, which are easy to create and don't require too much hassle in the morning. The hair can be left short, while the spikes can be as long as the man wants.
Short spiky hairstyles have been considered fashionable for a long time. All they take is some hair gel and creativity. While some might think that there is not much variety to this haircut, they are very wrong.
Attractive & Classy Short Spiky Hairstyles for Men
Some men might not have a flair for creativity, but still want a simple, yet fashionable hairstyle. Short spiky haircuts are the best way to go when you don't know what to do with your hair. They combine a standard short hairstyle with an original twist. Since all men are different, each haircut will be absolutely special. All it takes is a little imagination.
If nothing comes to mind, we are offering you a little help. We have prepared a very interesting list of the best short and spiky cuts out there. Choose the one you like best and go for it!
1. Thick spikes
If your hair is thick, then you can easily go for short spikes. They will look great with the help of some hair gel. Ask your stylist to leave enough hair on top to create medium sized bangs and use them to make nice thick spikes.
2. Very short spiky hairstyle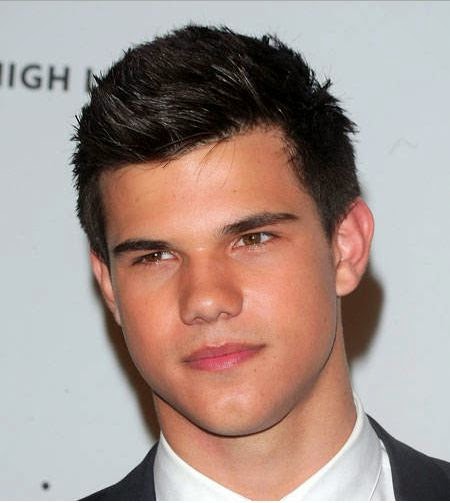 This haircut is perfect for men, who want spikes, but don't want them to stand out too much. Your classy hairstyle can easily be turned into very short fashionable spikes, if you add some hair gel on top and run your fingers through your hair upward.
3. Spikes in the middle
If you don't like the classical frontal spikes, you can go for another stylish look. This hairstyle is created by sweeping the hair to the middle and then upwards. It can easily be done with minimal amount of hair gel.
4. Spiky comb over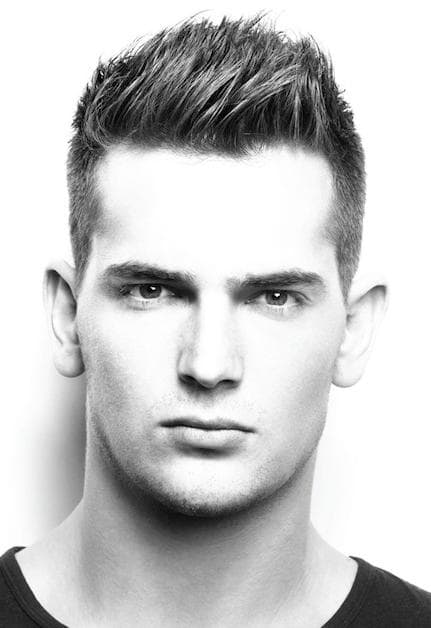 This is actually a mix of short spiky cut and a comb over. The hair is swept backwards while styled to have spikes in front. Apply some hair gel to your fingers and start combing your hair backward. While doing that, make some upward spikes as well.
5. No shaving allowed
While some men like to have their sides shaved or trimmed very shortly before making the spikes, there no reason not to leave some hair intact. Spikes look great even when there is hair left on the sides. In fact, the overall look is very special.