Spikes are in style! The reason for their popularity is very simple. It doesn't take long to make them. Men appreciate hairstyles that are easy to create and don't require too much hassle in the morning. The hair can be left short, while the spikes can be as long as the man wants.
Short spiky hairstyles have been considered fashionable for a long time. All they take is some hair gel and creativity. While some might think there is not much variety to this haircut, they are very wrong.
Attractive & Classy Short Spiky Hairstyles for Men
Some men might not have a flair for creativity but still want a simple yet fashionable hairstyle. Short spiky haircuts are the best way to go when you don't know what to do with your hair.
They combine a standard short hairstyle with an original twist. Since all men are different, each haircut will be absolutely special. All it takes is a little imagination.
If nothing comes to mind, we are offering you a little help. We have prepared a very interesting list of the best short and spiky cuts out there. Choose the one you like best and go for it!
1. Thick spikes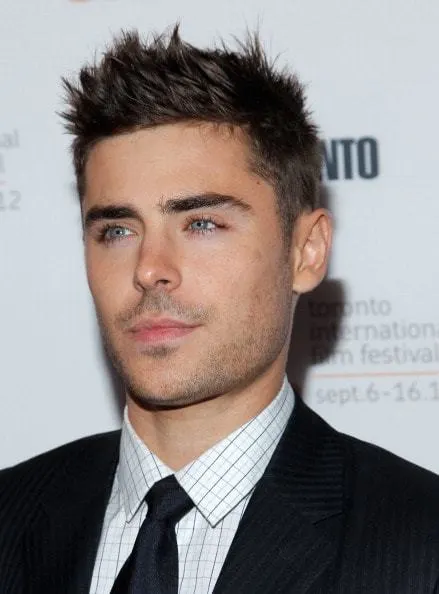 You can easily go for short spikes if your hair is thick. They will look great with the help of some hair gel. Ask your stylist to leave enough hair on top to create medium-sized bangs and use them to make nice thick spikes.
2. Very short spiky hairstyle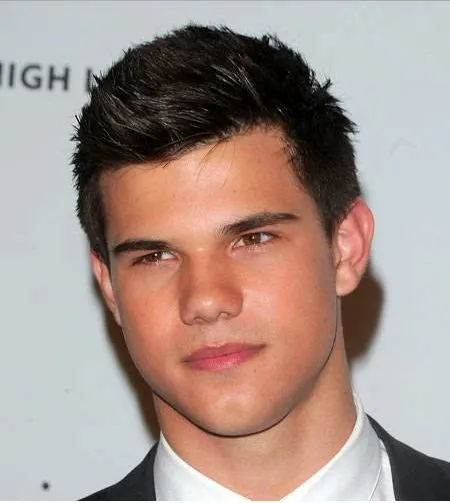 This haircut is perfect for men who want spikes but don't want them to stand out too much. Your classy hairstyle can easily be turned into very short fashionable spikes if you add some hair gel on top and run your fingers through your hair upward.
3. Spikes in the middle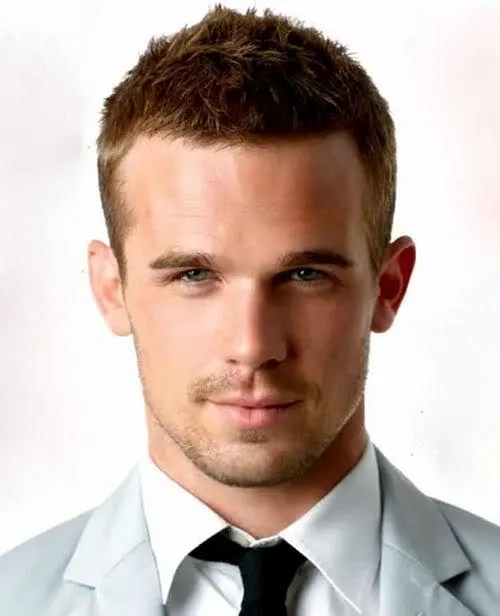 If you don't like the classical frontal spikes, you can go for another stylish look. This hairstyle is created by sweeping the hair to the middle and upwards. It can quickly be done with a minimal amount of hair gel.
4. Spiky comb over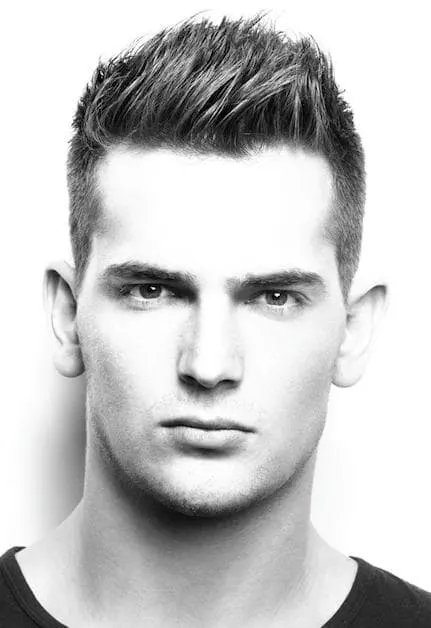 This is a mix of a short spiky cut and a comb over. The hair is swept backwards while styled to have spikes in front. Apply some hair gel to your fingers and start combing your hair backward. While doing that, make some upward spikes as well.
5. No shaving allowed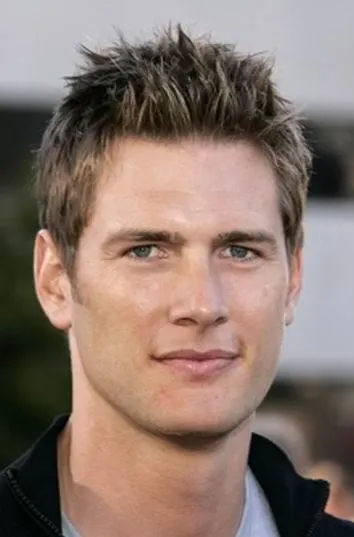 While some men like to have their sides shaved or trimmed shortly before making the spikes, there is no reason not to leave some hair intact. Spikes look great even when there is hair left on the sides. In fact, the overall look is very special.
6. The classics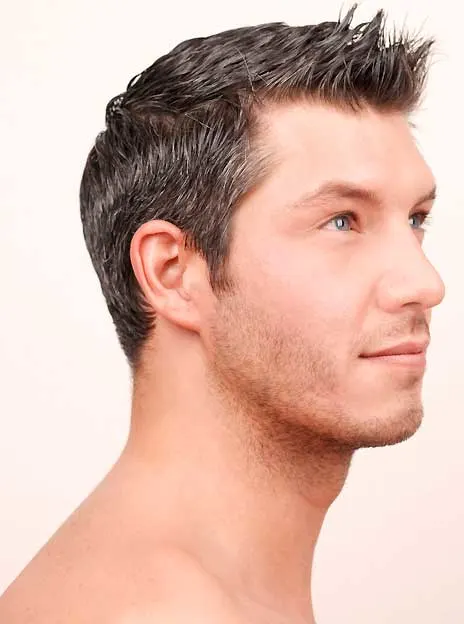 This classical haircut is known to many guys. However, the bangs are usually neatly brushed. Diversify your look by adding some spikes! All you need to do is let your fingers do the job. Messiness is not just allowed; it is encouraged.
7. Messy and stylish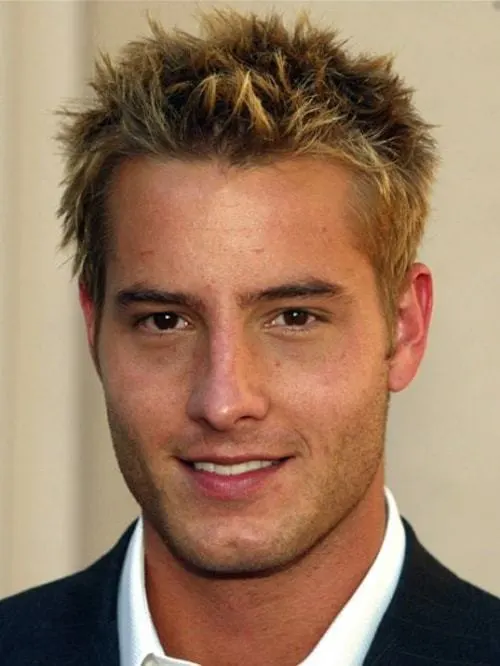 Another reason why guys like spiky hairstyles are that they can legally make a real mess on their head and call it stylish. Forget about neat brushing. Work your fingers through your hair to make it as messy as you always wanted.
8. Devilish look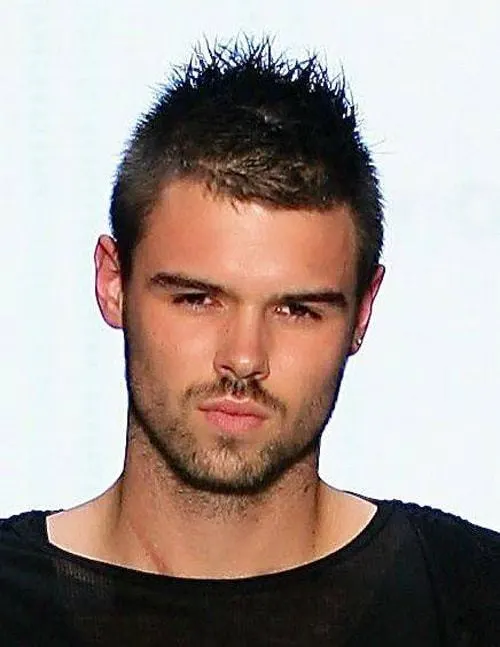 If you want to get creative, there is no reason to wait. Try the devil horns! They are made by sweeping the hair to the top and middle. The front part is left short and neat. The overall devilish appearance will surely be turning some pretty heads your way.
9. Spikes for widow's peak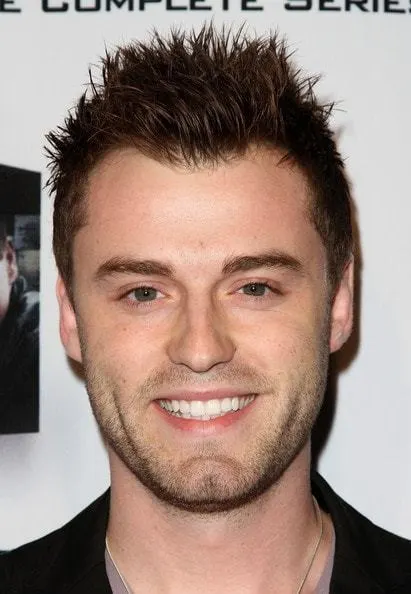 If you have a widow's peak and your hairline is receding, the spikes can be your saviors. Make the sides short and create the spikes on the front of your widow's peak. It will create an appearance of volume and hide the receding hairline.
10. Soft and spiky
Guys with straight and thick hair can go for a soft and spiky look by using just a little bit of gel or wax to create their spikes.
This haircut doesn't look as outrageous as some of the spiky styles do. It can easily be worn to school or the office.
11. Casual Mohawk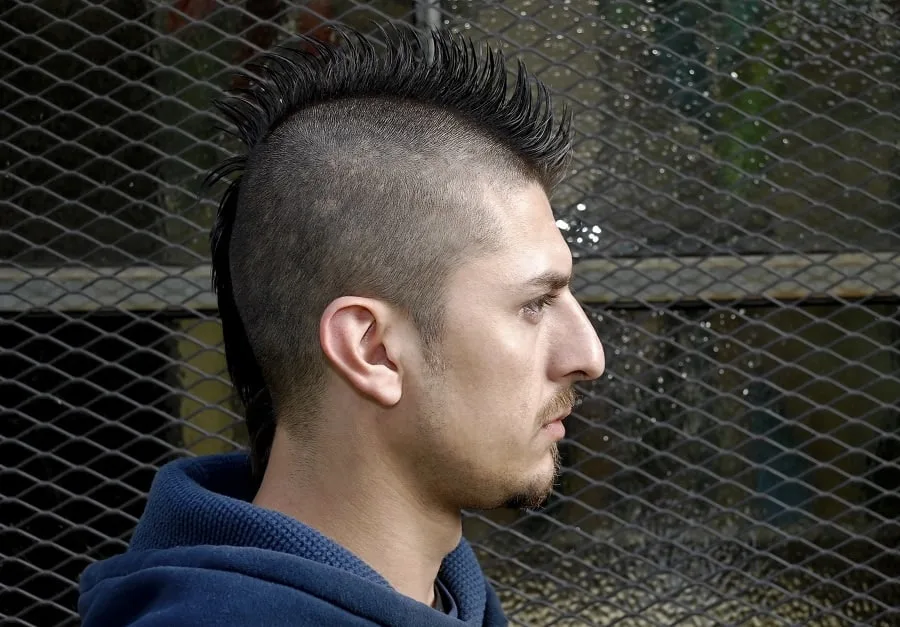 Some associate mohawks with super punk hairstyles. However, you can also have a mohawk if you want to look more casual. This one is a natural black shade.
The line of pointy strands starts at the forehead and curls back slightly as it reaches the crown of the head. At the back, the style is smoothed down.
12. Natural Ruffled Look
Not every man with spiky hair has to have a dramatic and cool style. You can totally have a clean and more natural look, too.
Ruffle your short hair with your fingers and styling cream so it all stands on end. Make sure to arrange it so the center stands out the most.
13. Asymmetrical Hairstyle with Bangs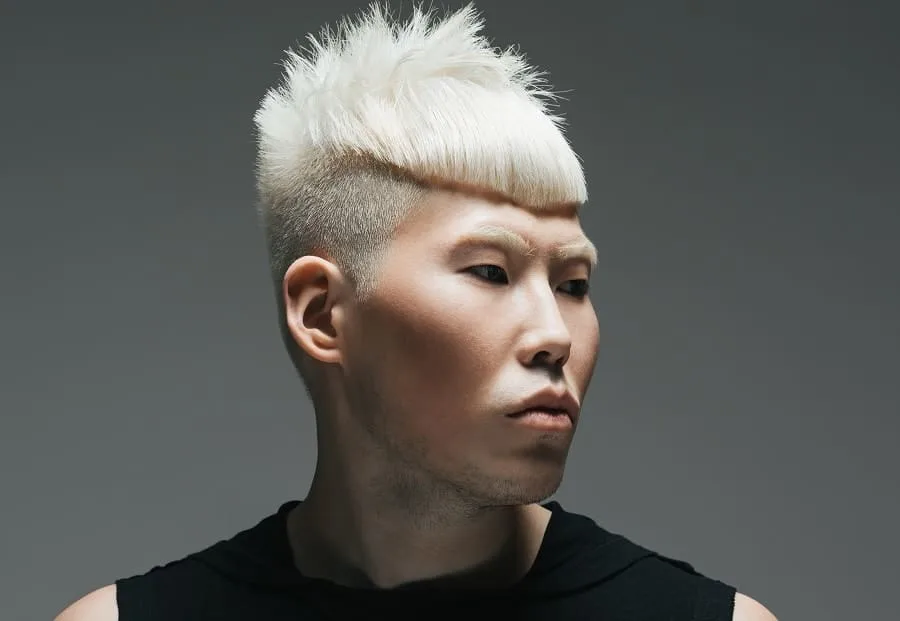 An asymmetrical hairstyle is wonderful for catching the eye and being very modern. There's also an undercut element to this one.
The hairdo at the front creates bangs that fall lightly on the forehead. At the back, it's ruffled with a fluffy texture.
14. Long Hairdo with Blonde Frosted Tips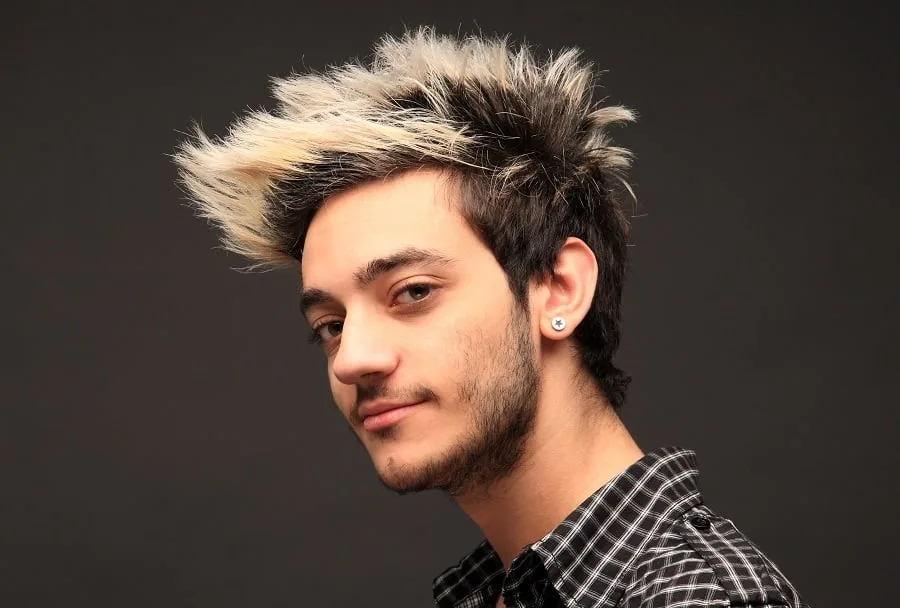 Blonde highlights, frosted tips and longer locks are becoming more and more common for men. The frosted tips in this picture create a great contrast and make the spikes stand out more. It's another hairdo with a very fluffy texture that would be great for your everyday look.
15. Thick Green and Orange Mohawk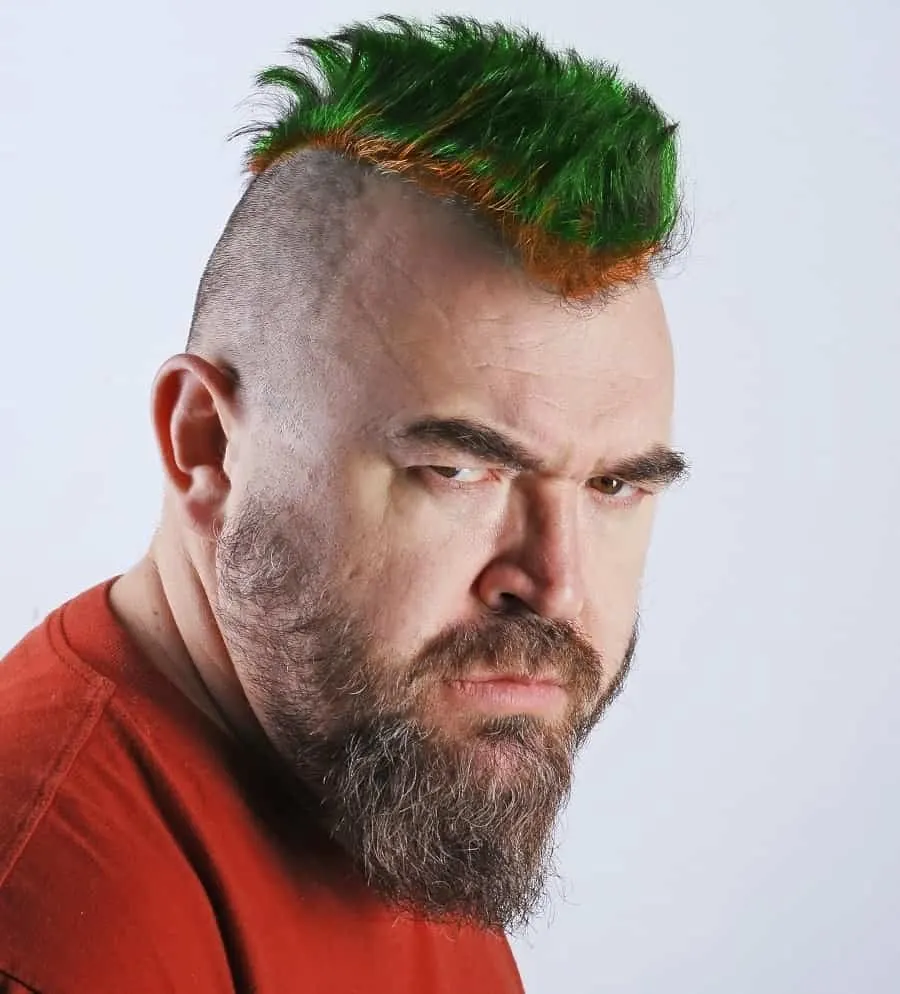 If you're Irish or just love green and orange, we've found the perfect haircut. This is a mohawk-inspired look with orange at the base and green on top. The sides are totally shaved, contrasting the beard. It's highly suitable for burly men.
16. A circle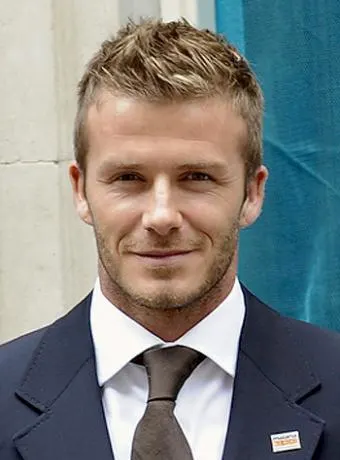 A popular way to deal with middle spikes is to make an appearance of a circle with hair inside it. Such hairstyle is very neat and suits modern businessmen. However, you must ensure that the circle is perfect and there are no stray strands.
Popular Hairstyles by Soccer Superstars
17. Windblown spikes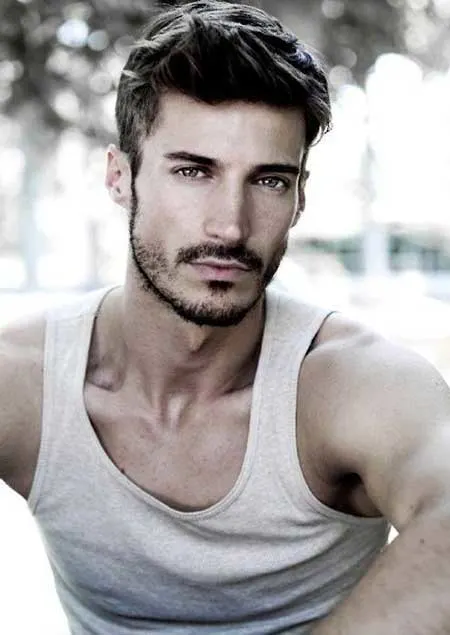 This hairstyle looks truly unique but requires a little maintenance. The spikes are created in front as usual and then swept to one side to create one thick wave. This amazingly sexy look will surely help you stand out from the crowd.
18. Textured and short spiky hairstyle
The younger generation often chooses this popular hairstyle. So, if you want to be in style, shave the sides and leave the top long enough for a textured look.
The spikes are created by dipping your fingers into wax or a styling product that leaves the hair looking natural and running them through your hair.
19. Medium-high
When you go for a spiky cut, you must choose the length of the hair you leave on top. The longer it is, the more time and hair products you will have to spend. So, if you are unsure what you need, start with a medium-high hairstyle and go from there.
20. Side swept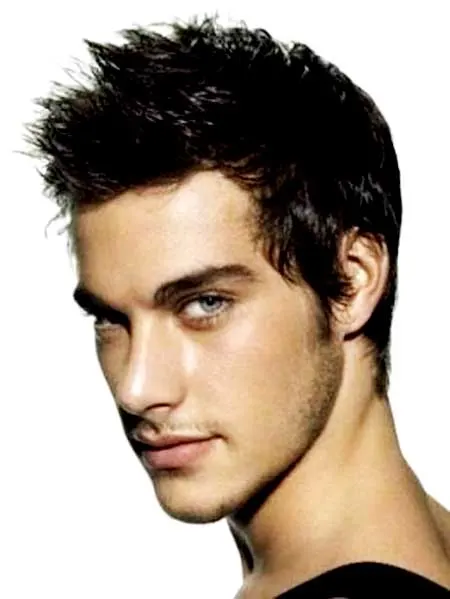 If you are ready to deal with long hair, you will immediately have a myriad of options to work with. One of them is long bangs, which are spiky and side swept. Ensure the rest of your long hair is neat and no stray hair sticks out to ruin the look.
21. Thick and neat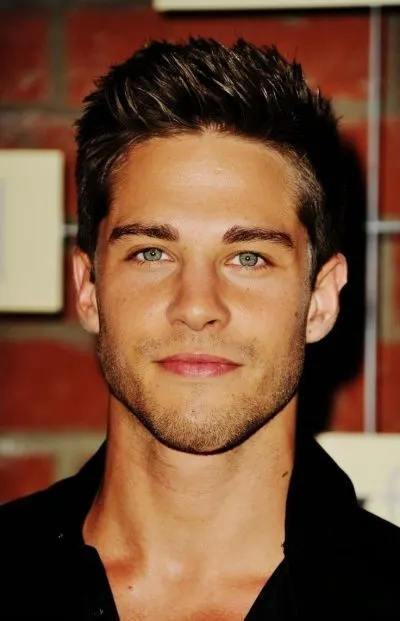 You can mix the two if you are into neat haircuts but still want some spikes. Make your spikes as neat as possible and keep them close to each other to create a homogeneous hairstyle. You can easily wear it to work.
22. Sharp and fashionable
If you like obvious spikes, go for sharp and fashionable. This will require a lot of hair gel and work in front of the mirror. Try not to overdo the messiness. Stick with just the front part. Use some hairspray for a better fix.
23. A fohawk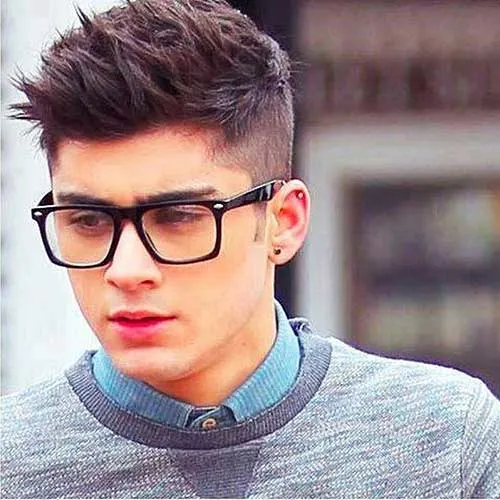 Men, who go for fohawks, often appreciate spikes. So, mixing these two hairstyles together is a great idea. If your sides are shaved, leave the rest of the hair long enough to play around with all types of spikes.
24. All around spikes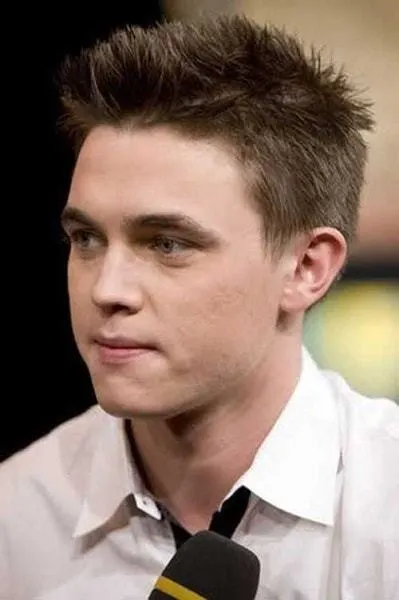 If you have a classical medium-length haircut and want something different, you can make the spikes all over your head. Depending on your mood, they can either be sharp or soft. In any case, it will be a fresh change.
25. Amazingly disheveled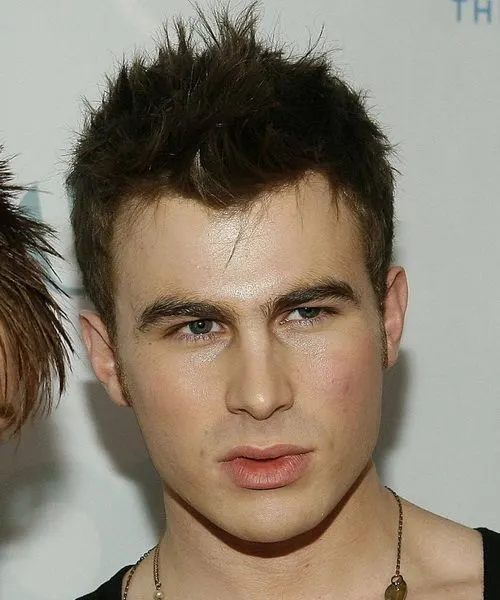 Guys, who like bold styles, will appreciate this disheveled look. But don't be fooled; it is not easy to make. You will need to shape this disheveled hair to make it look stylish. The result will surely exceed all your expectations.
26. Long and angled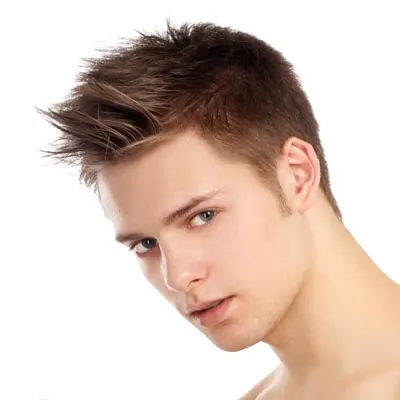 Spikes look great when they are just made in front. The rest of the hair can be cut very short to outline the long strands on top. Many fashionable spiky hairstyles for men start with growing bangs and keeping the rest rather short.
27. Highlights
If the colors for highlights are well chosen, the spikes will look unique. If you don't know where to start, go for a brown and blond combination. You will surely appreciate the result if you are bold enough to try it.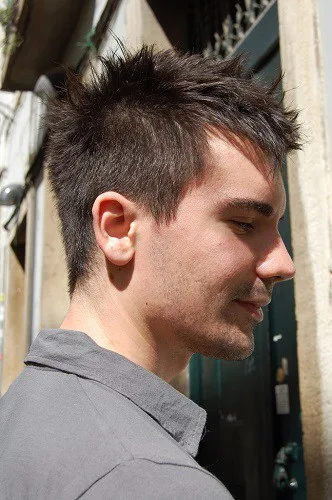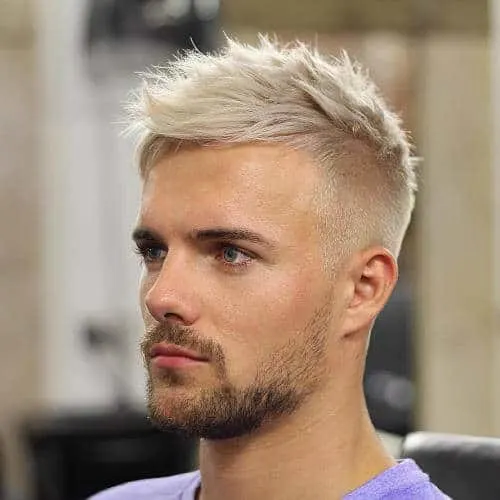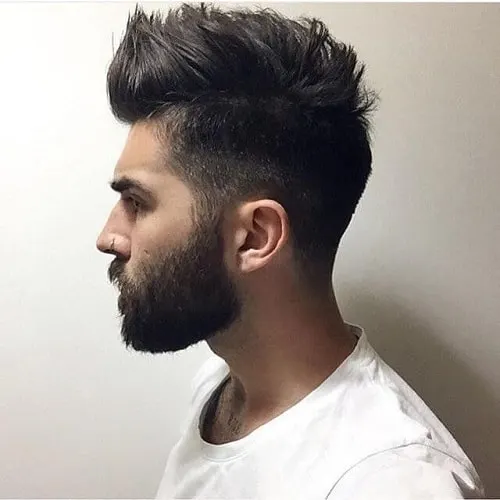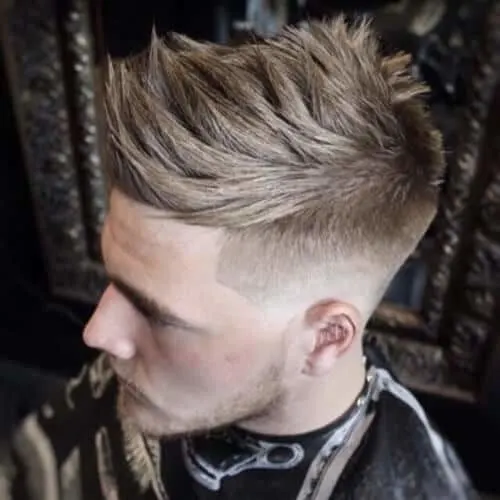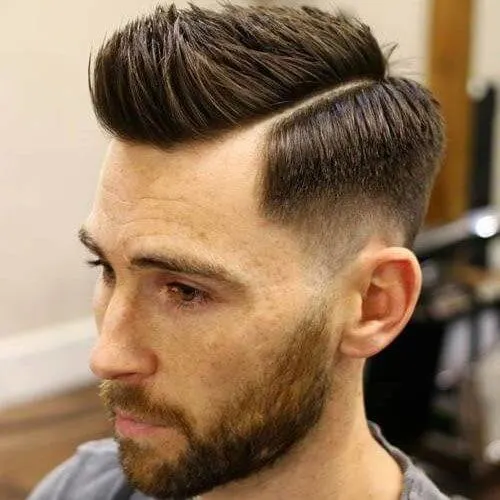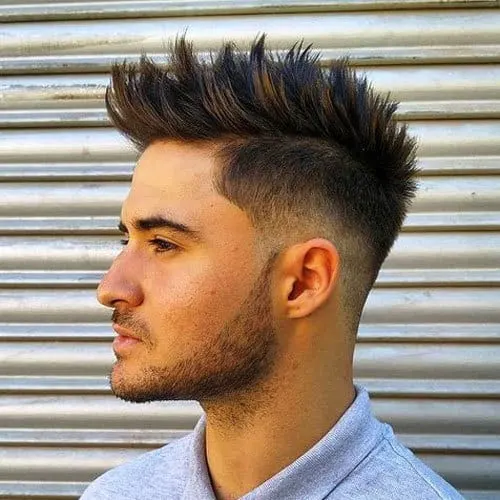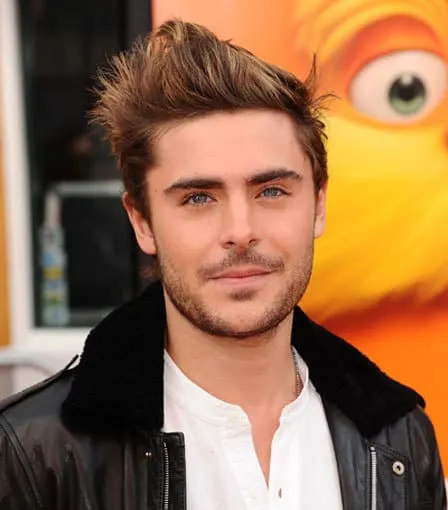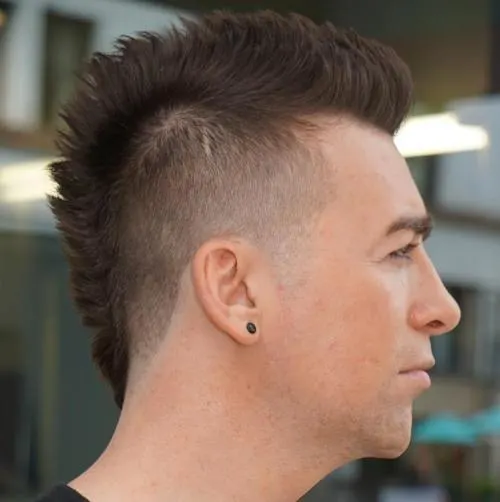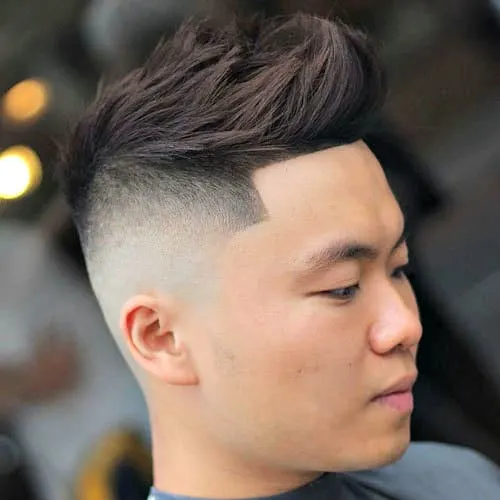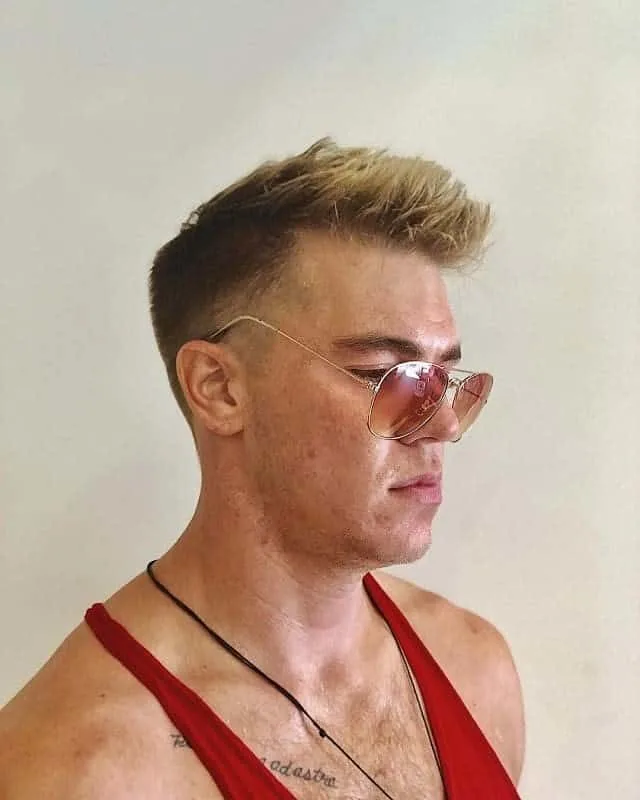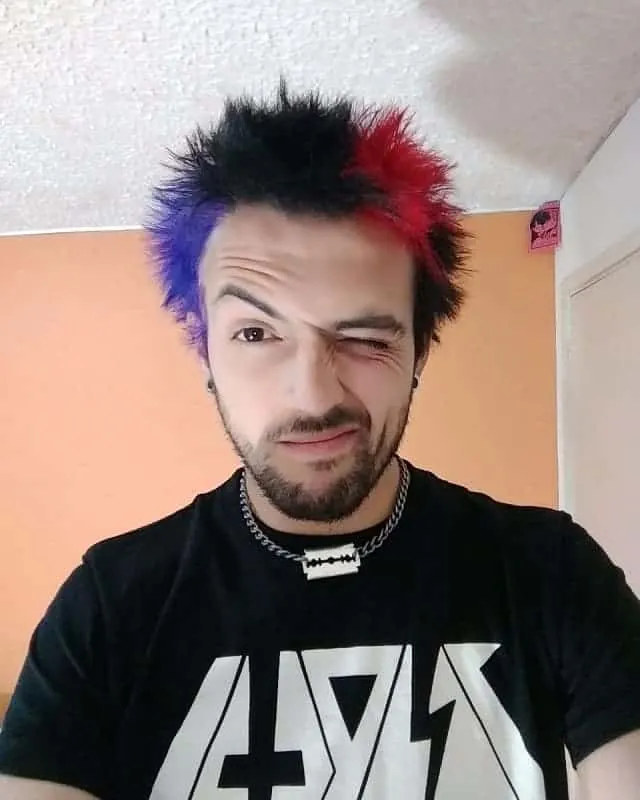 Choosing the right spikes for your hair is easy. Just take another look at these 101 options, find the hairstyle you like best and give it a try. If you are not ready for bold changes, start with shorter and softer options. Once you acquire the taste for the spiky haircuts, you'll be unstoppable!