Black hair with blonde or caramel highlights might look strange at first. But when you take a closer look, you'll realize what a stunning image they can help create. Most people use highlights to slightly brighten up their hair. But classic black and brown mixes are a thing of the past. The prominent zebra-like highlighted manes are coming to conquer the world. Be one of the first girls to take advantage of the contrast between black and white. Both blonde and caramel look perfect when matched with the black strands in the right way.
Blonde Highlights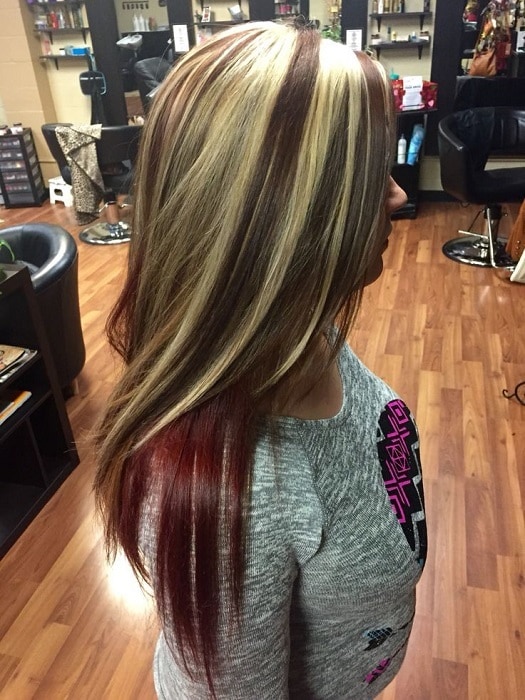 You might be surprised to learn that changing your image doesn't require creating full blown highlights. You might want to consider using the partial highlighting technique at first. It's very easy to achieve. You just need to highlight the side strands of your hair and your bangs (if you have them). When you look in the mirror you'll immediately see the effect and can make a decision whether you should go on with full highlighting. Many girls stop at this stage and are very happy with the results.
Different Shades of Blonde Hair
Short Black Hair With Caramel Highlights
For some reason, many women believe that if they have short hair, highlighting is out of the question. If you have short locks, don't hesitate to try caramel highlights. You'll be amazed at how wonderful your hair will look. If you have bangs, you may choose to dye it completely caramel or to make partial highlights there as well.
Best Caramel and Blonde Highlights on Black Hair
Did you know that black hair with caramel and blonde highlights are becoming more and more popular each month? If you always hated your dark mane but bleaching the locks seemed too much for you, the time has come to check on the contrast highlighting. The striped zebra appearance can definitely help you make a statement, change your image, and get plenty of compliments. Allow yourself to look and feel beautiful just by dyeing a few strands of your hair. Even if your locks are brown, you can still achieve similar results. Below are some awesome caramel and blonde highlights on black hair. Check out this popular blonde hair color ideas too.
1. Blonde highlights on top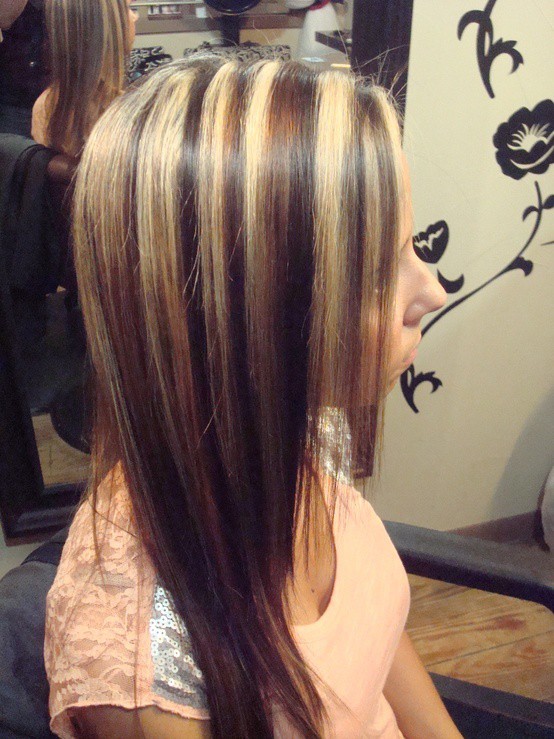 This original zebra appearance is achieved by highlighting just the top part of your hair. You can think of this style as some kind of a special ombre. The top black strands are highlighted blonde, while the bottom stays natural.