Movie star Ben Affleck is known for his rugged good looks, including his beard. He knows how to use a beard style to emphasize these looks while still conveying his sense of who he is. This is exactly what anyone's style choices should do: flatter the face and play up one's best features while conveying one's personal sense of style and personality. Affleck does this well, and you can certainly use his sophisticated style to inspire your look.
Best Ben Affleck Beard Styles
Ben Affleck is one of the most famous actors with a classy beard. You don't need to be a movie star to be inspired by these handsome looks. Choose a style to inspire you and make it your own.
#1: Trimmed Grey Beard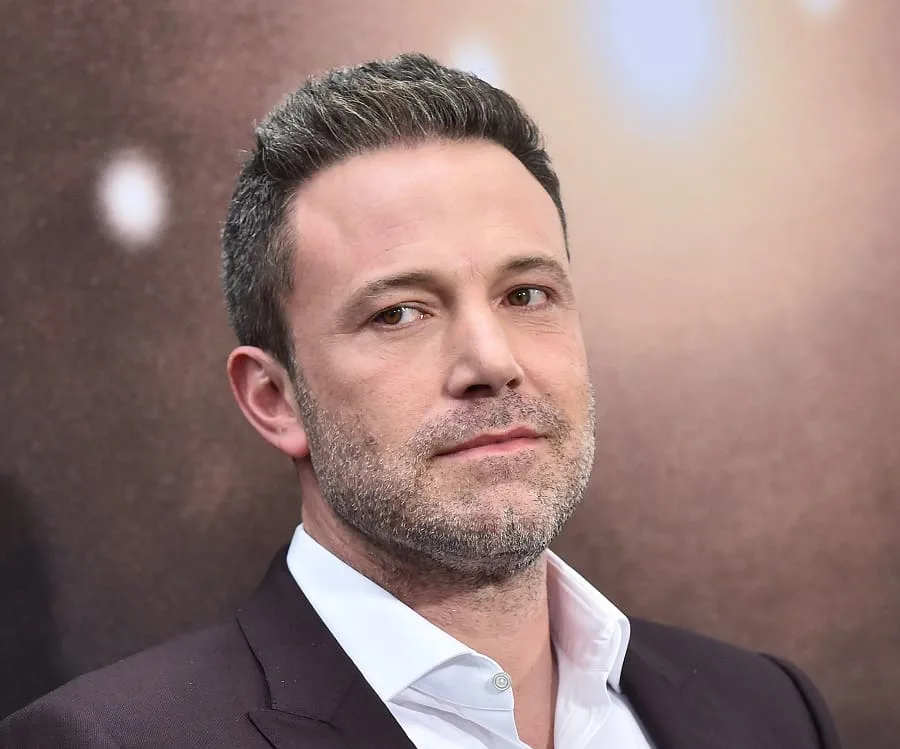 Ben Affleck's trimmed grey beard look is a drastic change from the days when he was sporting a full, bushy beard. The actor has gone for a more clean-cut look that focuses on his eyes and lips. Anyone can try this style by trimming the beard short using the #1 clipper.
#2: Short Boxed Beard
If you are looking for a stylish, low-maintenance well-groomed beard, the Hollywood actor's box beard may be the perfect option for you. It is easy to maintain and looks great without a lot of work. It's a great choice for the guy who wants to make a strong impression.
#3: Salt and Pepper Style
Some people find the American actor's salt and pepper beard fashionable, while others say it looks like he hasn't shaved in weeks. However, many people love this style because of its uniqueness. Moreover, it's the perfect mix of rugged and sophisticated, and it really makes his eyes pop.
#4: Stubble Beard
Ben Affleck is one of those guys who can make anything look good – even a beard that's not quite a full beard. If you're looking to add a bit of ruggedness to your look, consider growing out your stubble beard. Just remember to keep it well-groomed and shaped, to channel your inner Batman.
#5: Hollywoodian Style
It is perfect facial hair for a rugged leading man with a thick, full, and manly beard. If you're looking to get Affleck's Hollywoodian look, you'll need to grow out your facial hair for a few weeks. Once you have a full beard, you can trim it to the desired length and shape.
#6: The Slightly Pointed Affleck Beard
Ben Affleck wore a short; natural beard trimmed to a slight point. The shaping is subtle but is enough to give him a definite beard style. His naturally grey strands add an elegant touch, perfect for the red carpet or everyday wear.
The Best Hipster Beard Plus Hairstyle Ideas to Rock
#7: The Neatly Trimmed Full Beard With Mustache
Ben Affleck appears to have relatively full facial hair. Here, he's allowed it to grow a full beard with a mustache. However, it looks clean and classy because it's all neatly trimmed to a uniform length. Affleck proves that a full beard is still on-trend and appropriate for formal occasions. This look can work for any man with relatively full facial hair and is convenient in that it requires little upkeep.
#8: The Natural, Outgrown Affleck Beard Style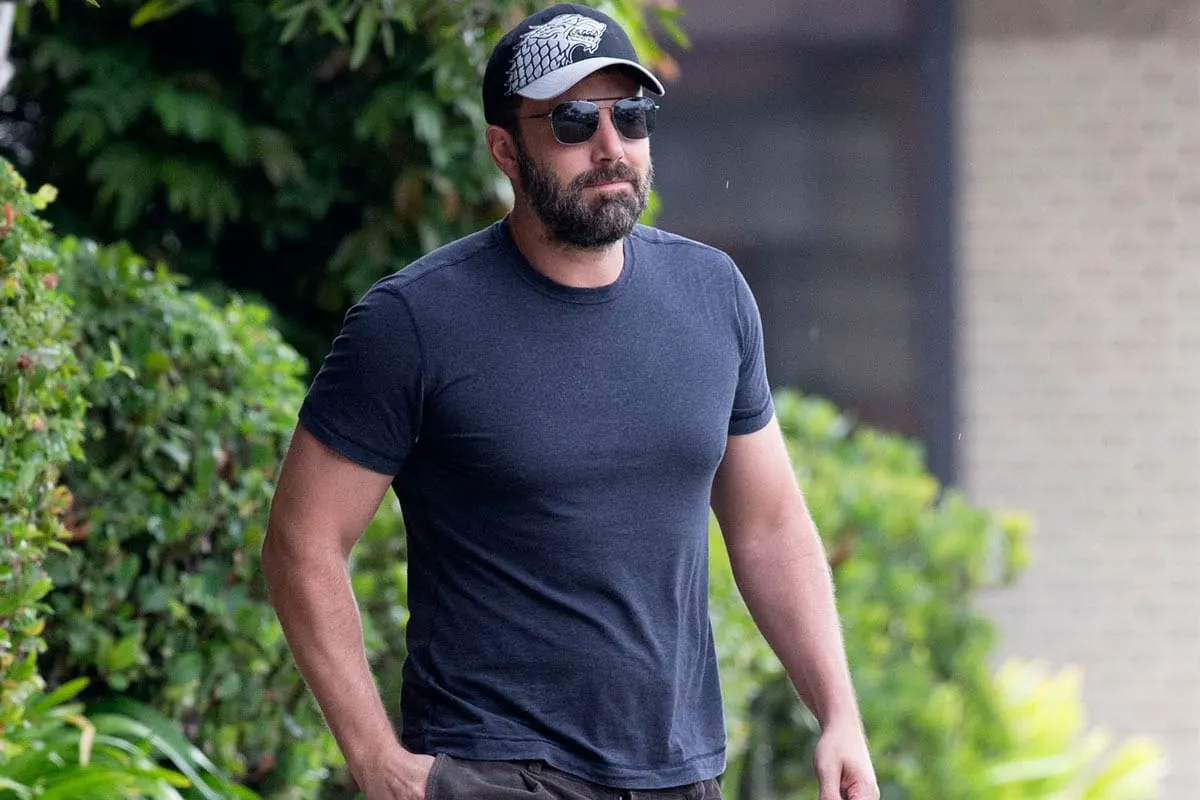 Ben Affleck looks great even when he's sporting a more casual beard style. His trimmed red carpet look has been allowed to grow out, creating a casual style. This beard is especially easy and wearable because it requires almost no maintenance or daily grooming. As you can see, Affleck has even allowed the facial hair on his neck to grow in, creating an easy, casual look, perfect for weekends or relaxing vacations.
Must-Try Goatee Styles for Every Guy
#9: The Very Short Affleck Beard, Paired with Slightly Longer Hair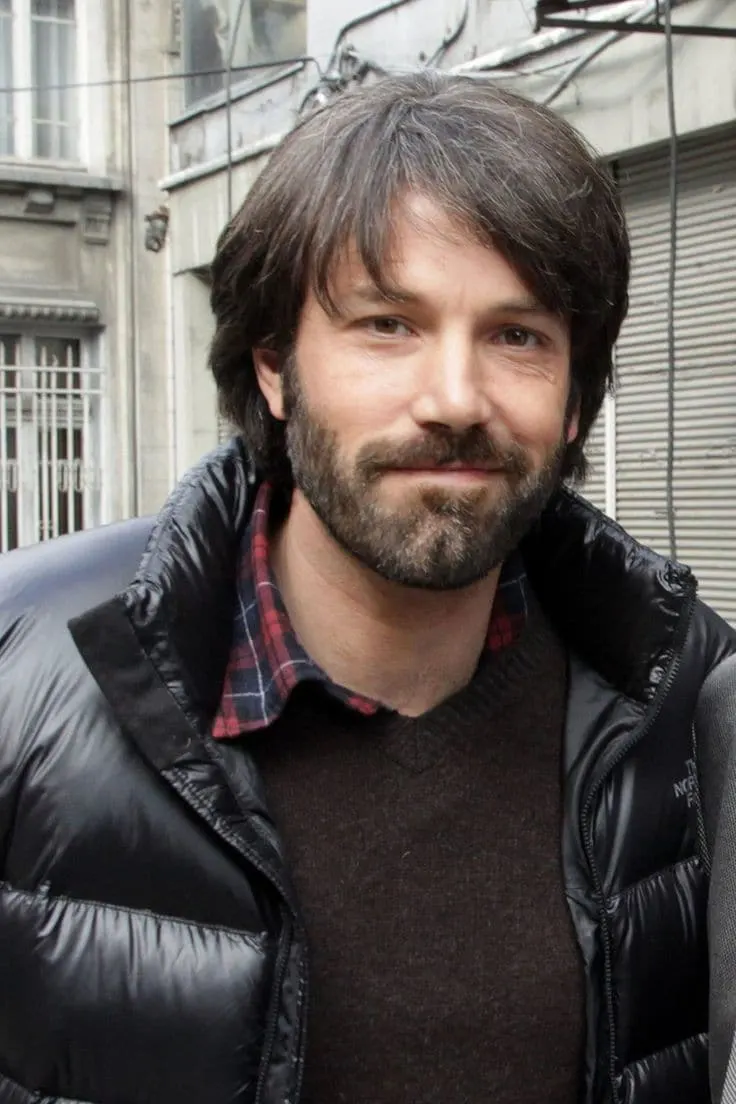 Affleck has trimmed his full beard slightly shorter than usual and pairs the beard style with longer hair that we generally see from him. This is a complementary pairing in that the longer hair balances out the very short beard, creating an everyday look that is handsome but not overly styled or too "corporate."
#10: The Edgy Affleck Style
Ben Affleck's classic style can read as edgy with a few minor tweaks, proving that his typical full beard with a mustache is incredibly versatile. The leather jacket on its ups the "edge factor" here, but the sleek style of his neatly trimmed full beard and his hair creates a look that is edgy but still wearable. Many men can rock this style, regardless of face shape. So if edgy is your vibe, consider this beard style popularized by Affleck.
Ultimate Beard Styles for Black Men
Ben Affleck is increasingly becoming known for his style. The beauty of his beard style is that it's actually relatively simple but can be easily modified with a few simple adjustments to create various looks.