Beards are back in fashion and some bearded actors look absolutely gorgeous. Their machismo, the understated classy appeal is emphasized by the beard. Hollywood actors wear beards of varying length and style depending on their facial structure.
Sometimes, they also adopt the look of the character of their next movie. The beard often becomes symbolic of the movie brand that they set out to create. Think Revenant, can you imagine thinking about it without remembering Dicaprio's full-length beard or Pirates of the Caribbean and Johnny Depp's crazy and cool beard and hairdo.
Renowned Actors with Beards
Here is a quick look at some of the most striking Hollywood actors with the beard, and how they rocked that look.
1. Alex Pettyfer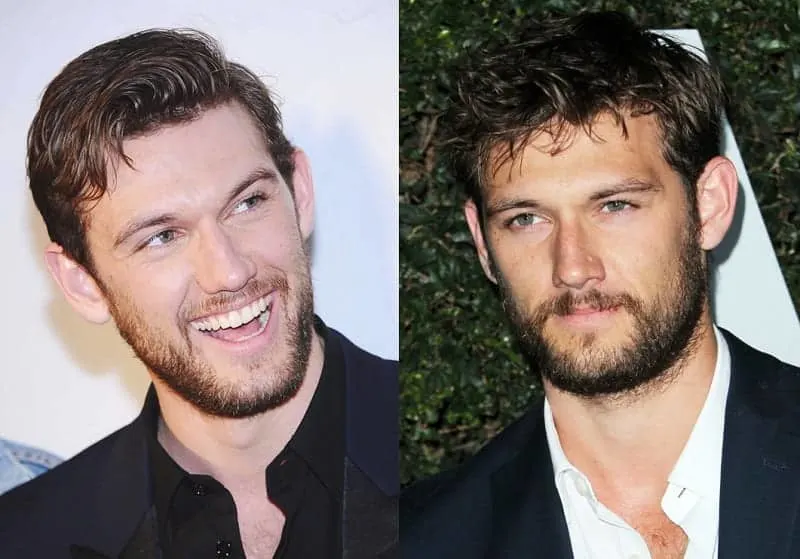 Alex Pettyfer's grey eyes and disarming smile get accentuated with this full beard and the connected mustache. The hair is trimmed in a shapely fashion highlighting his cheekbones and manliness. This adds an oomph factor to his look and appeal, and one of the reasons for his huge fan following.
2. Ben Affleck's Salt n Pepper Beard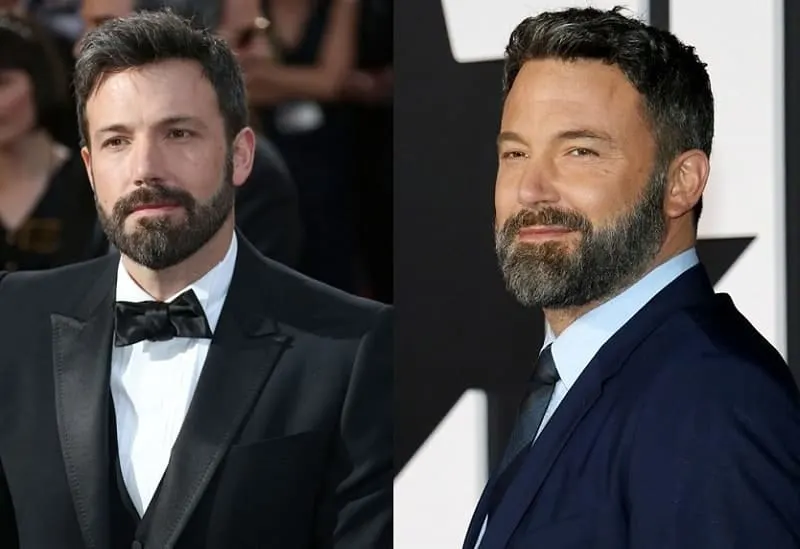 This Golden Globe and Academy Awards winner wears many hats. Named as the 'Sexiest Man of the Year' by People's magazine in 2002, Affleck can carry off the beard of any length. His strong jawline gets a definitive lift in this medium length salt and pepper beard.
The connected mustache and the hair joining his sideburns rounds off the edges and brings out a uniform look. It also brings out fullness to his jawline accentuating the classic features.
3. Brad Pitt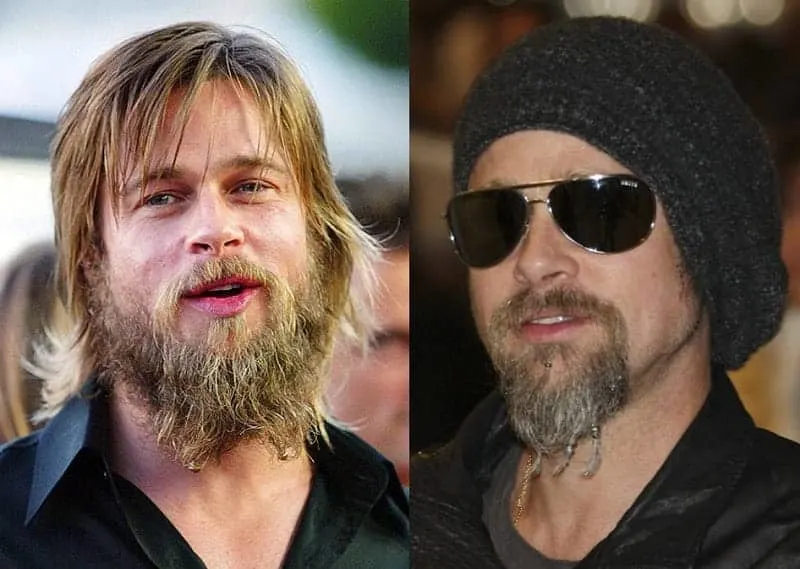 One of Hollywood's most handsome actors, Brad Pitt can carry off most beard styles with panache. Here you can see him rocking both the lumberjack and goatee beard styles. He appropriately accessorizes them to enhance the impact of his complete look.
The ginger beard gets a brand new dimension in the way that Brad Pitt wears it encouraging many of his fans from the world over to copy this style. You can see here the Brad Pitt haircuts too.
4. Bradley Cooper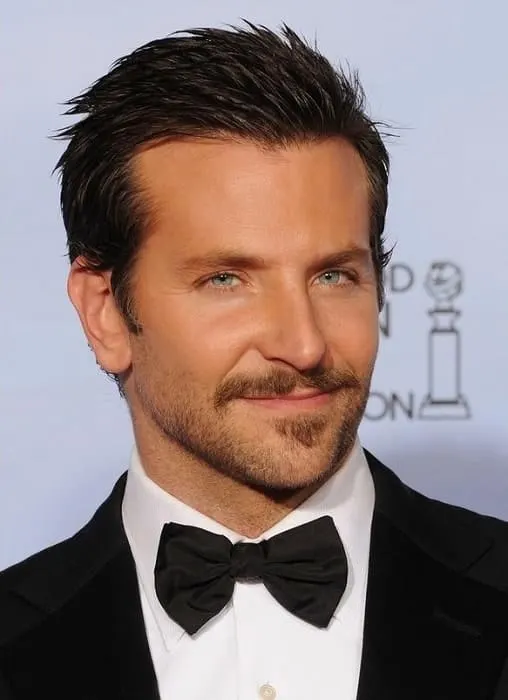 If you think of actors who look good with a beard, it is difficult to create that list without mentioning Bradley Cooper. Whether it is a full beard or a hard stubble, he can rock every kind of bearded look with élan. Proper trimming and appropriate care make his beard shiny and lustrous.
5. Chris Hemsworth's Scruffy Beard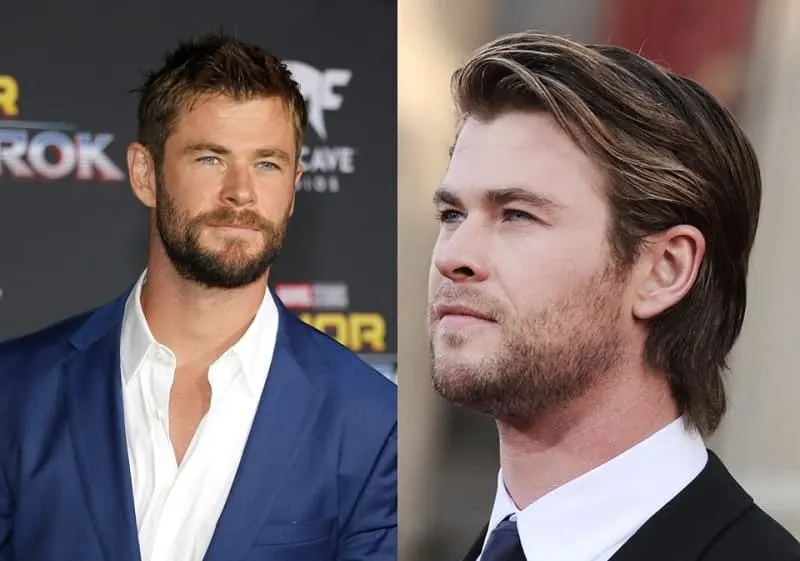 The beard and the hair are styled in perfect unison and bring out a striking look. The personality, the understated masculinity, and the rugged appeal get emphasized with this carefully structured careless beard style. This is one of the best versions of the casual messy look.
6. Tom Hardy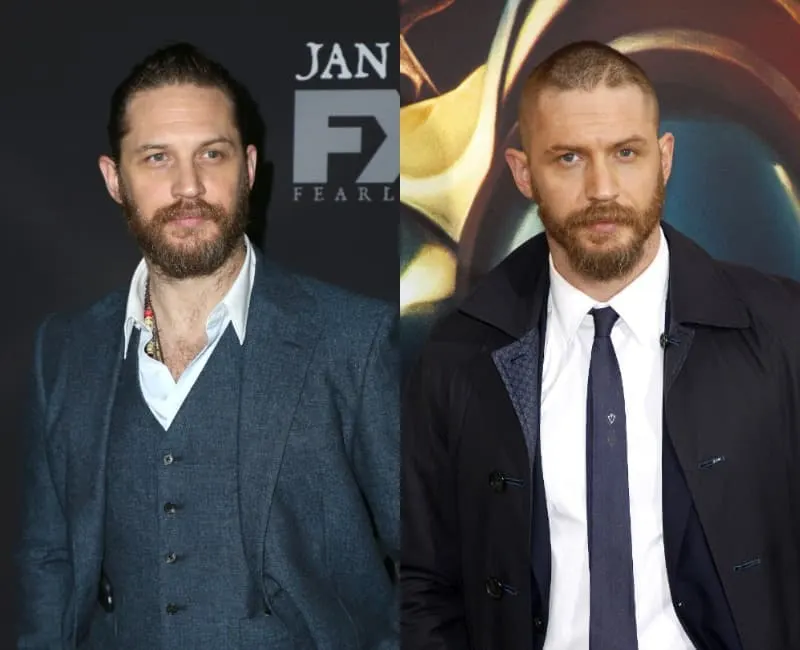 Tom Hardy is a real sex symbol that rocked Hollywood not only thanks to his acting skills but also his impressive attitude and looks. He loves sporting masculine looks and frequently appears with comb-overs or buzz cuts and a full beard.
7. Steve Carell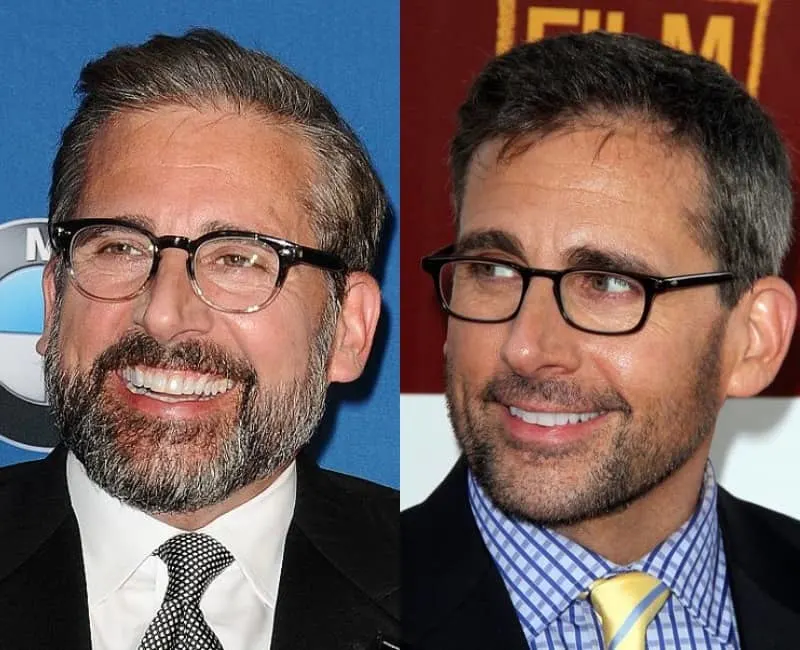 Steve Carell is one of those sexy actors with beards and glasses that pulls off an elegant but nerdish look. He gets short cuts with one-sided bangs and wears stubble or medium beards.
8. Kit Harrington
Mega start Kit Harrington became a true icon after appearing in the TV series Game of Thrones. His curls were well defined, and he sported a short or medium jawline beard and mustache.
9. Jamie Dornan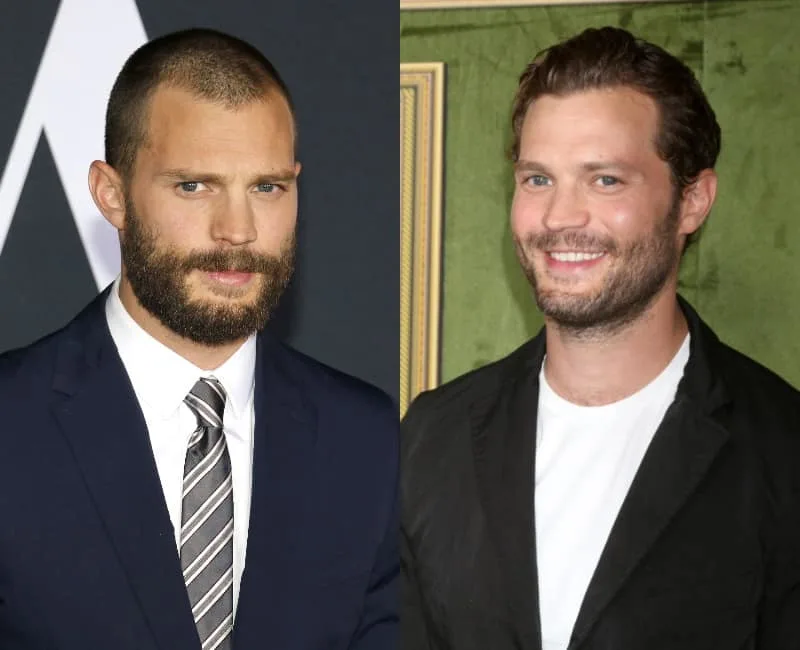 Jamie Dornan became one of the most wanted actors in Hollywood after he appeared in Fifty Shades Of Grey. When he is not on the set, he loves to wear a long beard with a buzz cut or a comb-over with a three days stubble beard.
10. Ranveer Singh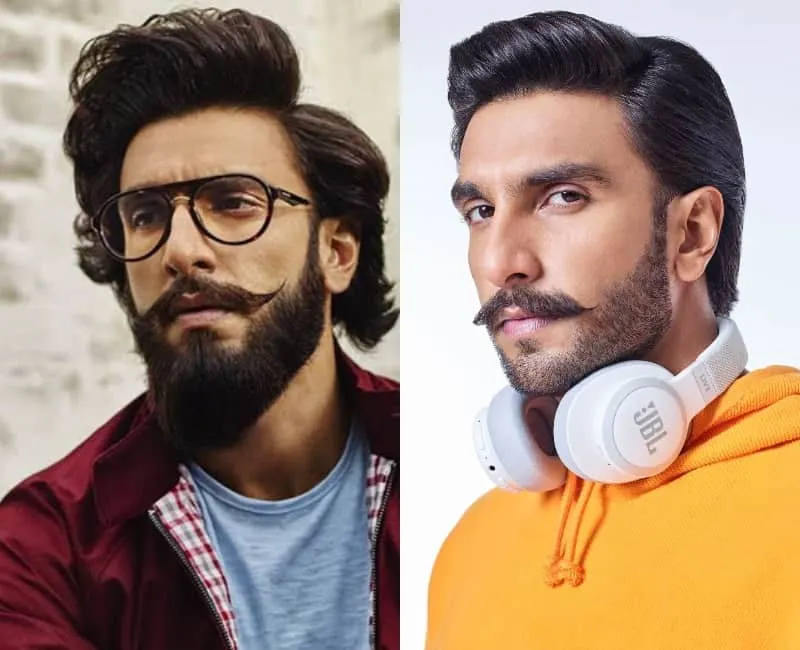 Ranveer Singh is a brilliant Indian actor with a stunning beard, gorgeous hairstyles, and great acting talent. He always takes advantage of his thick hair and styles Pompadours or gorgeous comb-overs and ducktail beard with long mustaches.
11. Chris Evans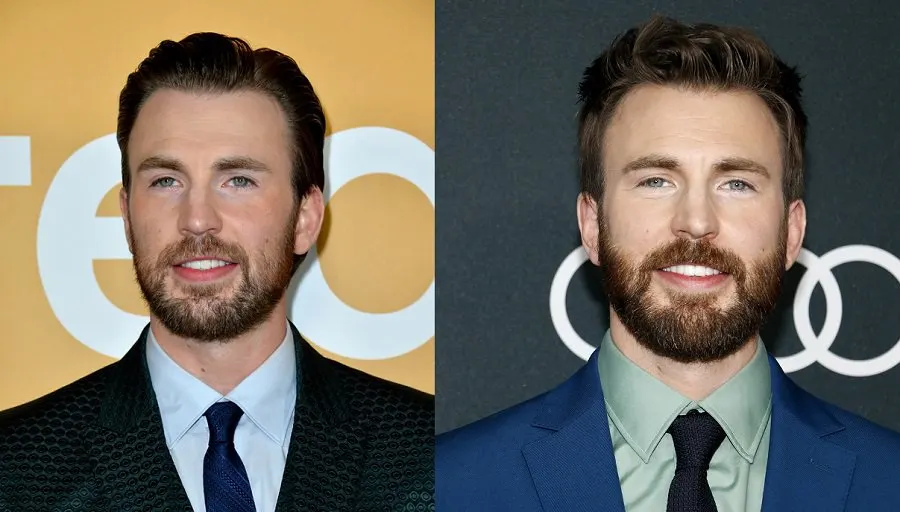 Chris Evans has always sported a gentleman's look. Here he combines a neat or ruffled comb-over with a thick beard and full mustaches that take a few weeks to grow. Captain America makes his narrow chin appear broader with a square-shaped beard without giving any shape to his cheek lines.
12. Daniel Radcliffe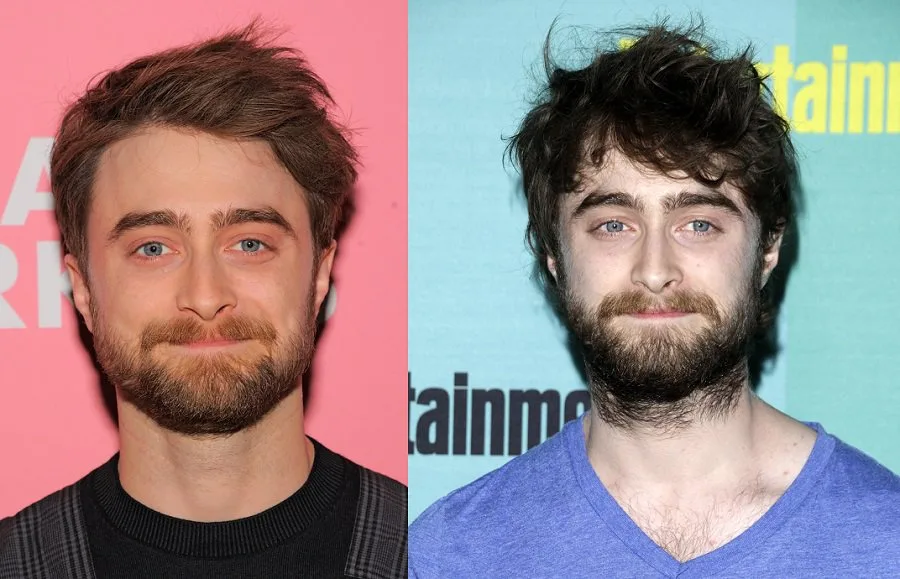 The Harry Potter boy is now a dashing man with a full-grown facial stubble. The English actor looks hot when he combines a classic side-parted hairdo with a neatly trimmed beard and mustaches while sometimes he likes to keep it messy with hair grown all over his face.
13. Joe Manganiello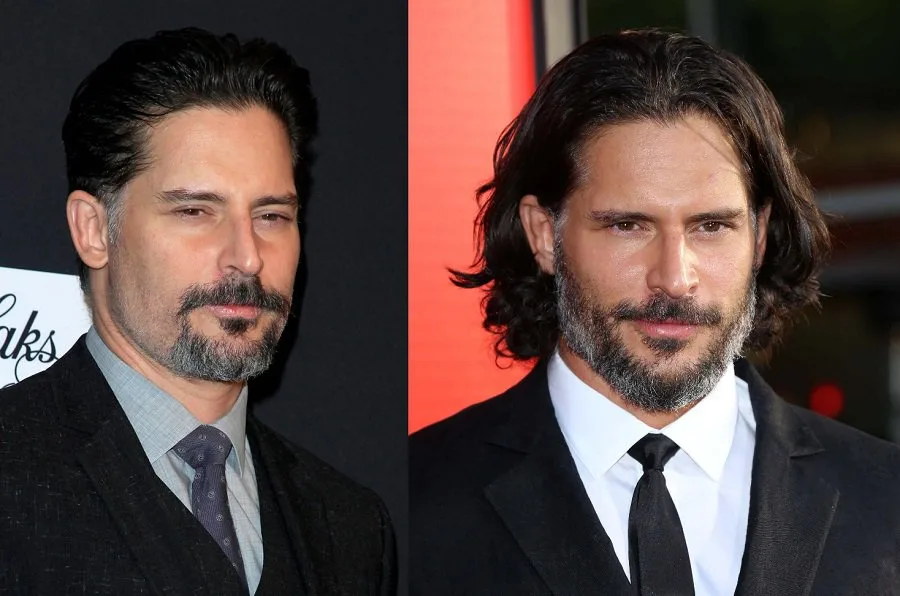 Known as the "Wolf" Joe Manganiello is famous for his full salt and pepper beard growing all over the face from one ear to the other paired with a layered curtain haircut. On one occasion the True Blood actor went for a slicked-back hairstyle and a chic circle beard.
14. Johnny Depp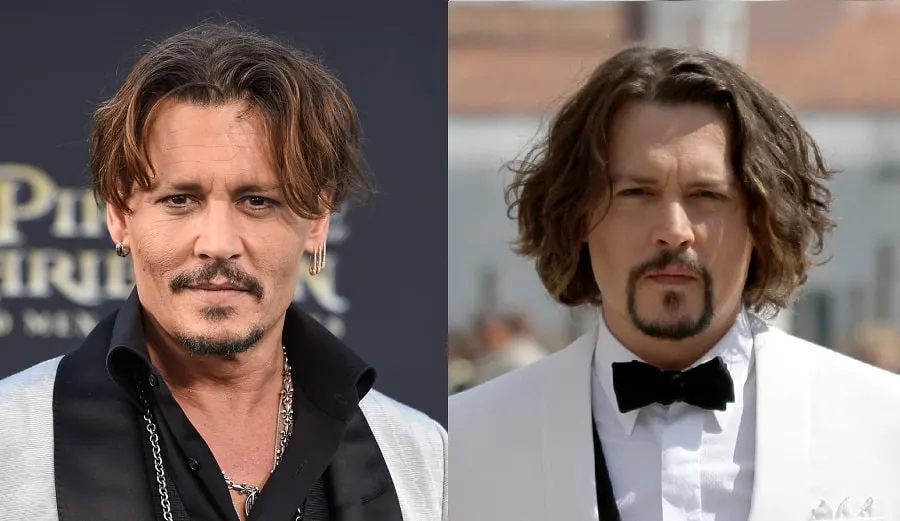 No one sports the Van Dyke beard style better than this actor. The goatee accentuates his face shape perfectly with a disconnected Zorro mustache and soul patch. Johnny Depp also flaunts a thin circle beard with utmost magnificence coupled with a long or short curtain hairstyle.
15. Keanu Reeves
The Canadian actor is a true inspiration for men with patchy beards. Whether flaunting a full beard or a short one Keanu Reeves seldom trims his hair even on special events. The man looks equally sexy when he combines his facial stubble with a long mane or short spiky hair.
16. Leonardo DiCaprio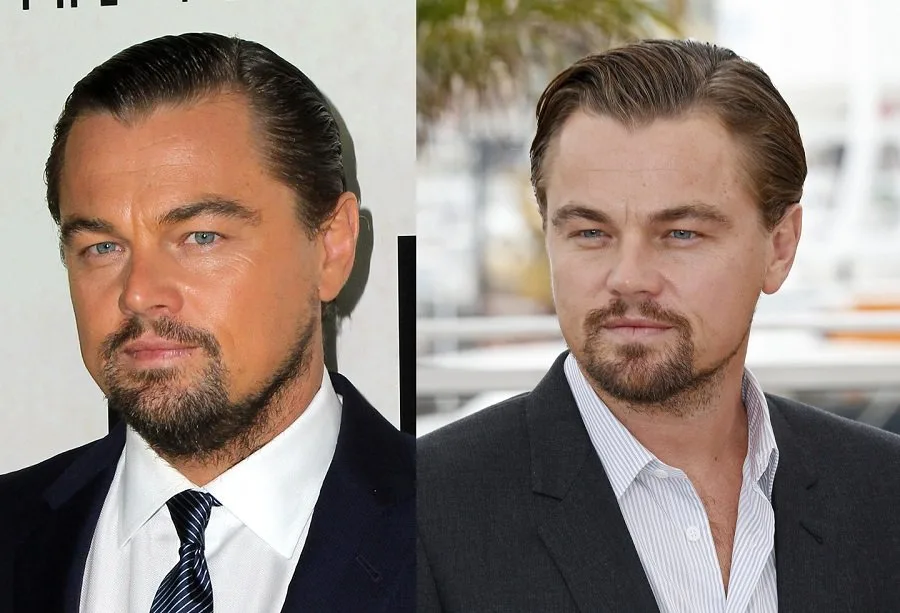 The Titanic hero is a true man of honor when it comes to styling his hair and beard. Leonardo often flaunts a sleek comb-over combined with a circle beard defined with a trimmed goatee connected to the mustaches. Clean cheeks with hair on the neck and jawline complete his iconic look.
17. Nick Offerman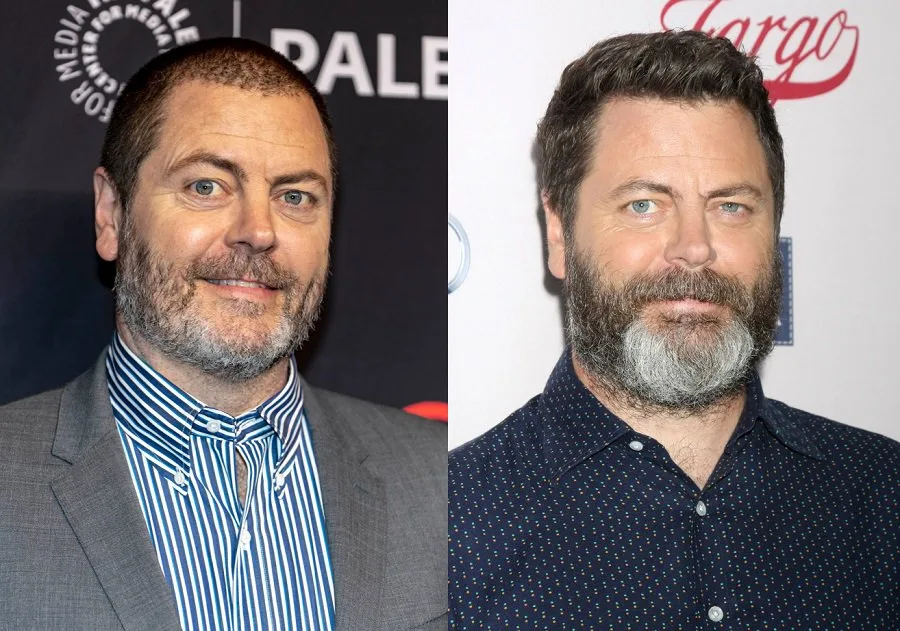 The multitalented Nick Offerman is another renowned actor with beard who thanks Mother Nature for his untamed facial hair and does not put much effort into styling it. The patch of natural grey hair along the chin of his salt and pepper beard adds up to Nick's grace making his grizzly facial stubble one of a kind.
18. Ryan Gosling
Although Ryan Gosling sheds off a few years with his clean shaved face, the Canadian actor has gone full on facial fuzz turning him into a handsome rugged hunk. The hair along the neckline accentuates his matching blonde hair and beard making everyone's jaw drop at first sight.
19. Will Smith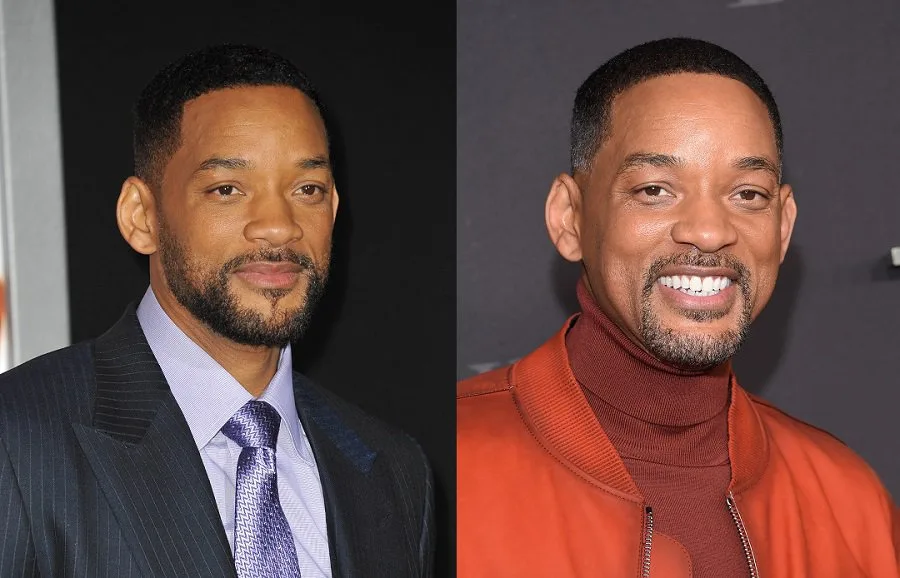 This famous television star is seldom seen with a clean face and is a style icon when it comes to beard styles. He mostly sports a buzz haircut combined with a perfect square-shaped goatee accentuating his face shape or a patchy beard with thicker hair on the chin. A sharp line up completes his debonair look.
20. Zac Efron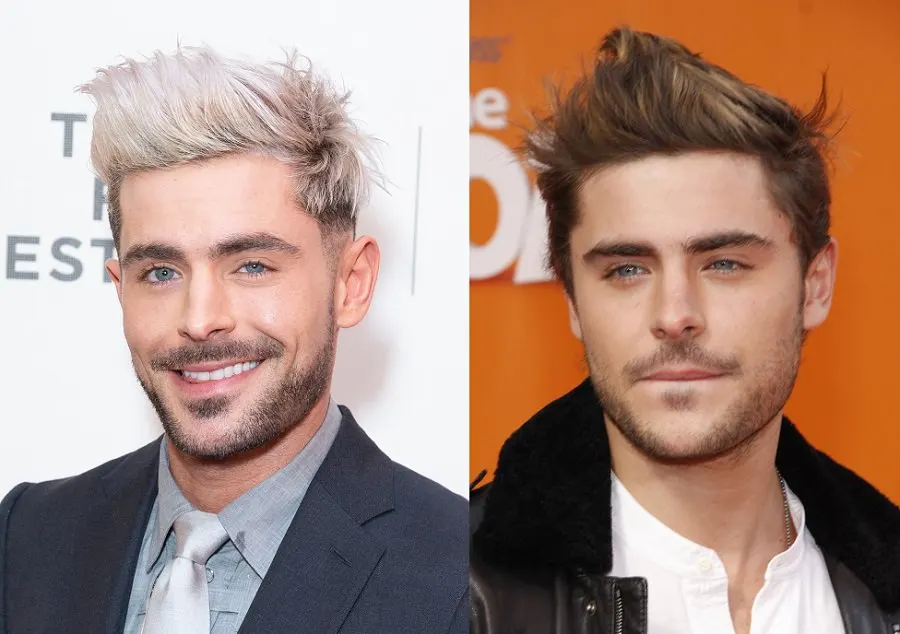 Zac Efron is famous for his adorable baby face but the Hollywood star has transformed himself into a good-looking man by growing out his facial hair. He mostly goes for a light to medium stubble with disconnected mustaches and soul patch and a thick brushed-up quiff topping off the look.
21. George Clooney with Silver Beard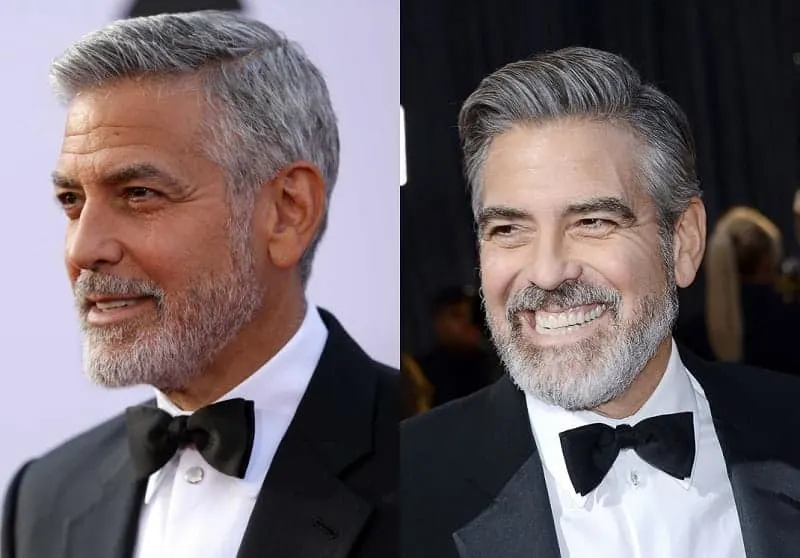 Who else can make a silver mane and a grey beard look so cool? If any actor can make silver beard hot and sexy, it's gotta be George Clooney. His bright brown eyes and disarming smile completes the whole look and makes you want more of it.
This popular movie star and Hollywood heartthrob owns every look that he sports, and his beard avatar is making waves both on and off screen. If you are interested in his hair, read this.
22. Hugh Jackman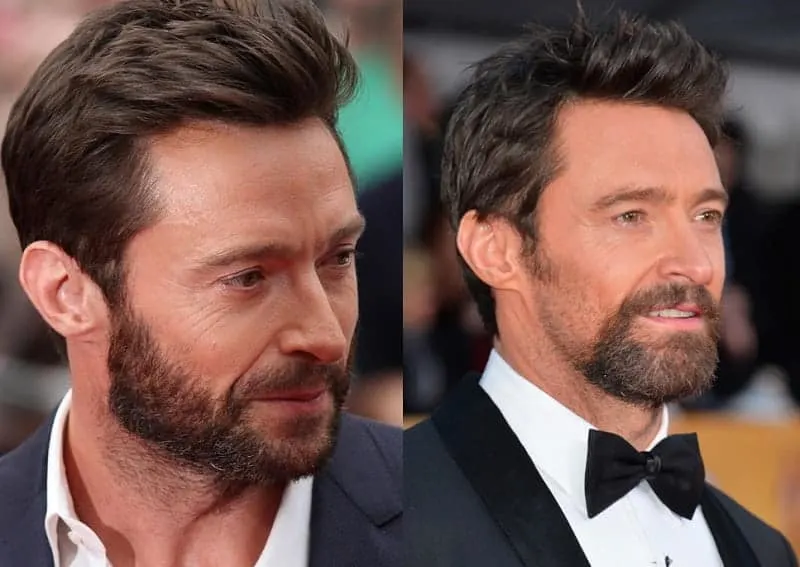 The Wolverine and X-men movies may be a thing of past, but Hugh Jackman continues to wow his fans with this bearded look. Whether the full beard with a connected mustache or the chinstrap, he manages to exude his masculine charm in every version.
Some of our previous posts related to beard you'll find interesting:
23. Idris Elba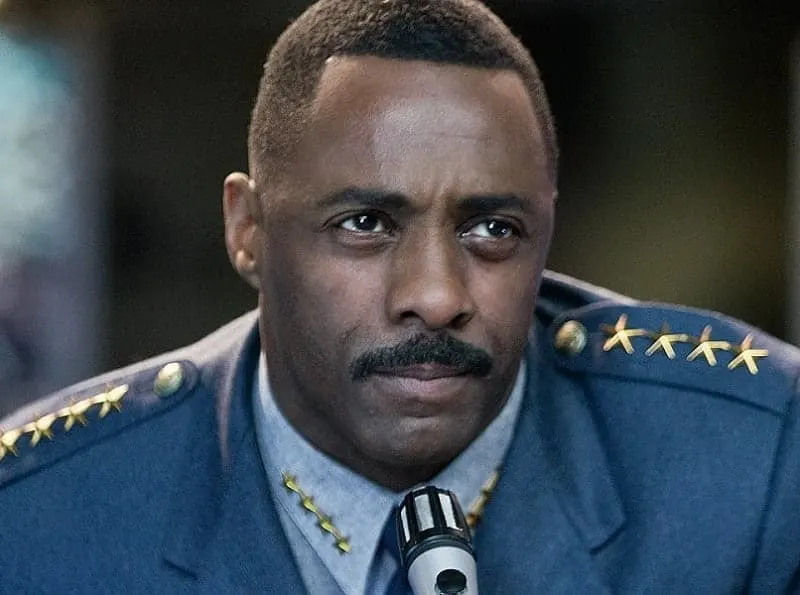 Tall, dark, handsome, Idris Elba is one of those actors with beard who doesn't just wear it but carry it with confidence. The salt and pepper beard compliments his facial structure and goes exceptionally well with his very short hair. It adds a subtle intensity to his face that absolutely highlights his jet black eyes.
24. Jack Black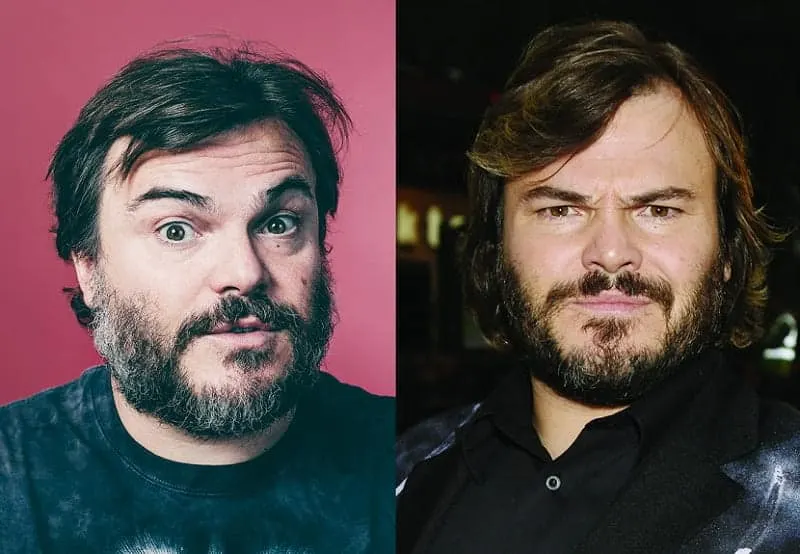 You may remember him most for his clean-shaven look in movies, but this star from the School of Rock can also rock the bearded look. The casual messy styling adds to his personality and further accentuates his disarming personality.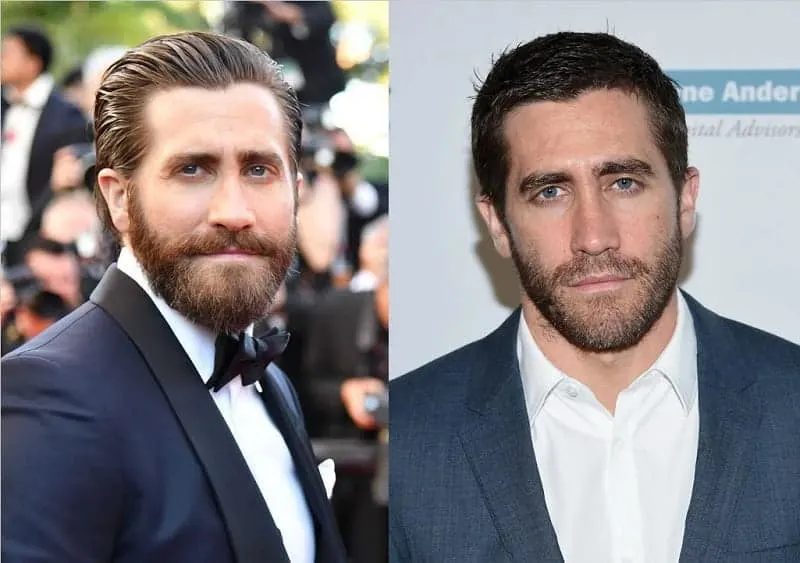 The full beard trimmed perfectly complimenting the hairstyle is just about the best combination. Jake Gyllenhaal is known for his classic features and good looks, and in these photos, he tells you how you can make it even better with a well-trimmed beard. The right one is the stubble beard which is his signature look.
26. Jared Leto's Full Beard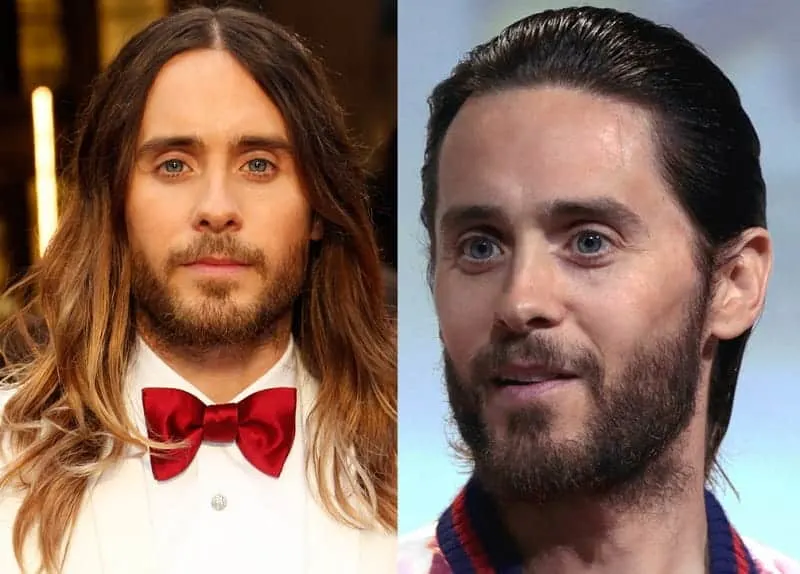 Another one of the famous actors with a classy beard, Jared Leto. Well, short beard and long hair just about complete the look. Whether he wears the ginger blonde shades or the jet black, his light eyes perfectly complement his manly mane bringing out the best in him.
27. Jason Momoa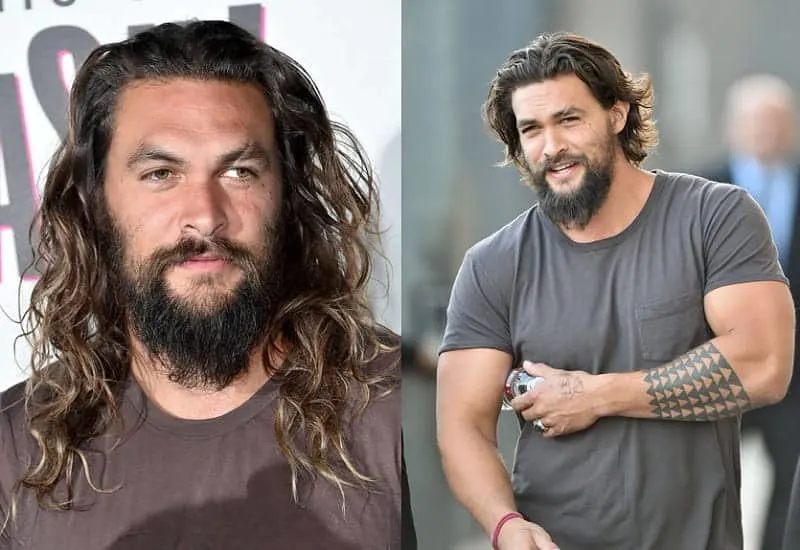 Talk of a stylish and urbane interpretation of the rustic rugged lumberjack beard and Jason Momoa has simply perfected that. This complements both the long hair this actor did as well as the shorter version and goes perfectly with his facial structure.
28. Jason Statham's Rugged Beard Style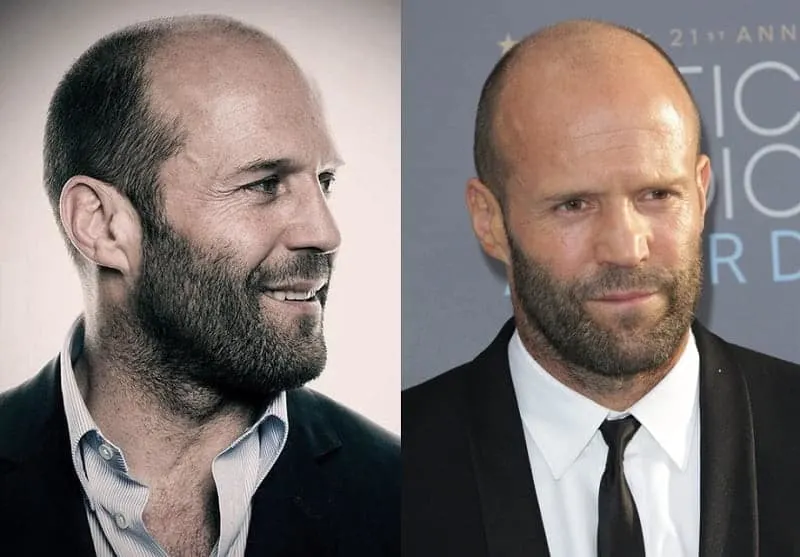 Jason Statham is the reason why bald+beard is hot now. He breaks norms, conventions, and sports the hard stubble with the rather fading hairline. The salt and pepper stubble gives a bold, rugged charm to his face and helps him win admirers at the drop of a hat.
29. Jeff Bridges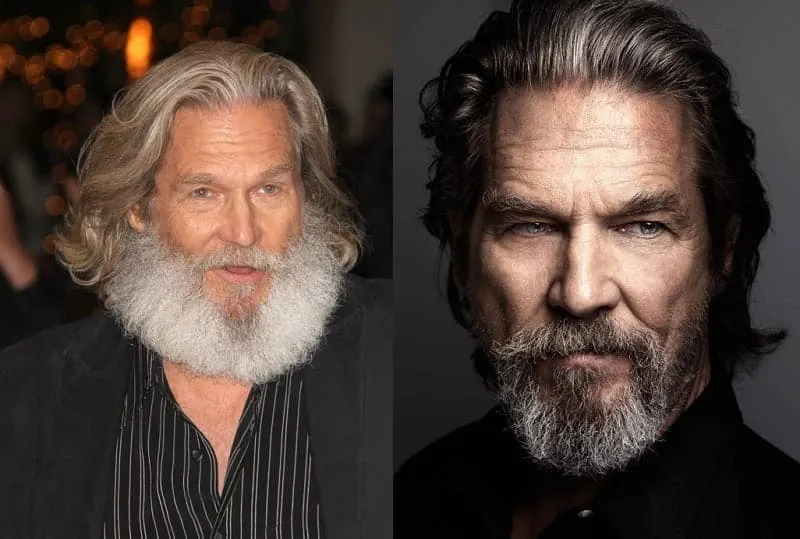 If you talk about aging with grace, he is one of the actors with a beard who completely lives that dictum. Whether he is sporting the completely white/silver variant or the salt and pepper one, Jeff Bridges manages to make it look stylish.
Popularly known as Dude from his famous movie, Big Lebowski, this actor personifies the cool, calm stylish demeanor that his beard portrays.
30. Jon Hamm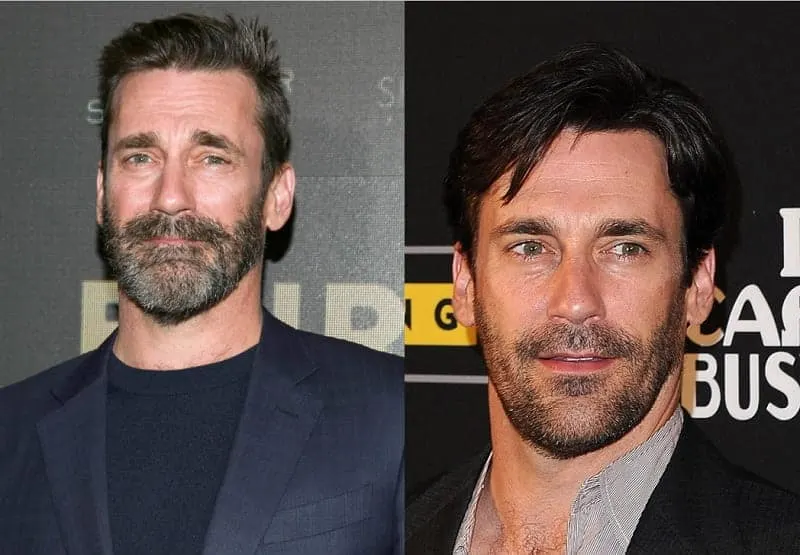 The Mad Man actor looks splendid with the beard. He experiments with the length and the trimming style and manages to carry most variations with aplomb.
Often the secret to sporting a great beard is teaming it up with the right haircut, and this actor with the beard does that to perfection. The beard often acts as an alibi for that naughty happy glint in his eyes and instantly charms his fans.
31. Justin Theroux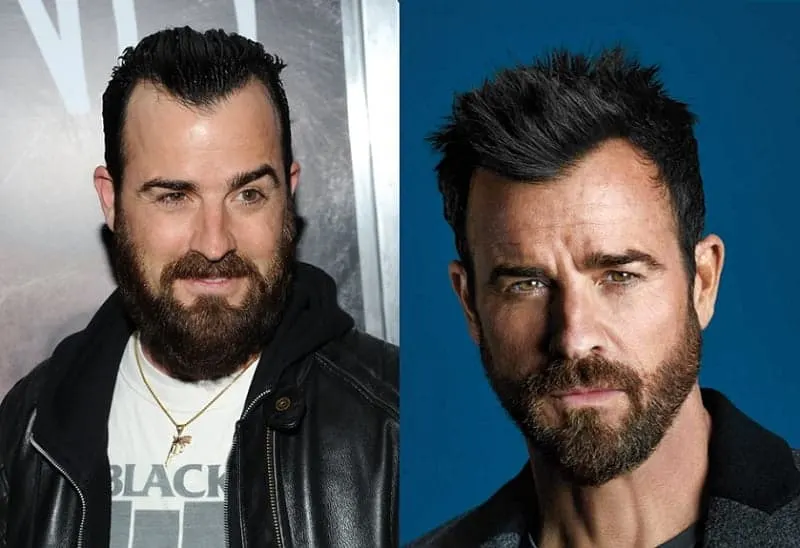 A full beard takes a lot of time and tending, but once you get the required length, it is more of maintaining it in top shape. No one other than Justin Theroux can be a better representative of this fact.
This American actor, comedian and film producer looks cool and stylish in this well-trimmed full beard and the connected mustache.
32. Mark Ruffalo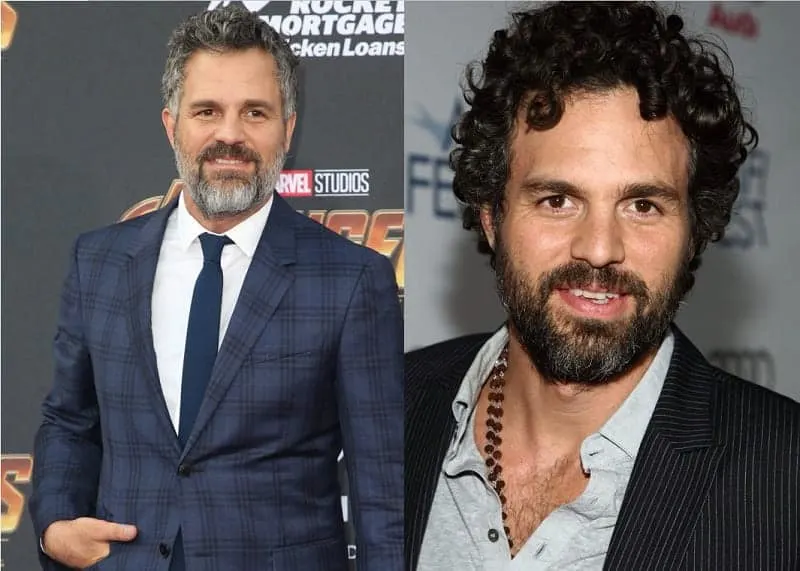 Hollywood's one of the most favorite 'boy next door', Mark Ruffalo is a popular actor with the beard who carries it perfectly. The salt and pepper beard goes well with this actor producer's political activism.
The full beard with the well-styled mustache in a darker shade lends a unique charisma to his face. The complementing hairstyles also add to the whole look. As a result, it instantly appeals to his fans.
33. Pierce Brosnan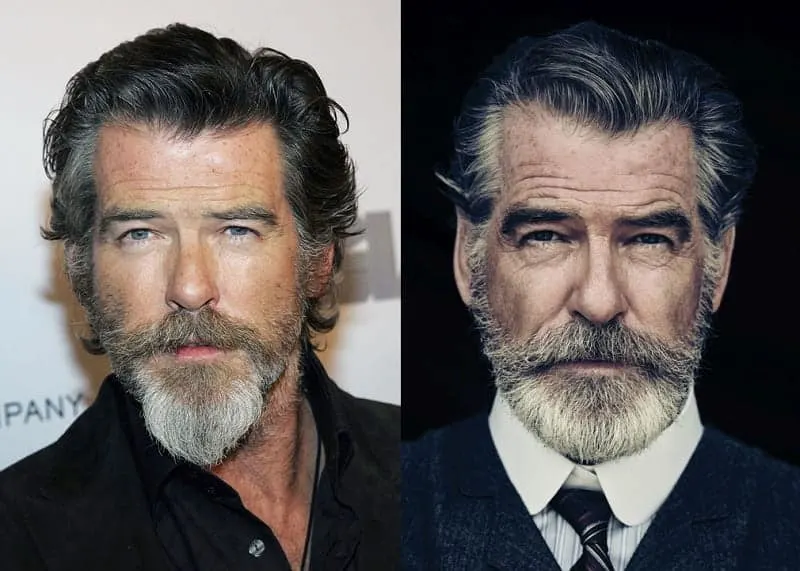 Whether Pierce Brosnan portrays his iconic James Bond role or the guy next door, whether he sports the full beard or the lumberjack, whether you see him clean shaven or a ducktail beard, this Irish actor can give any actor a run for their money.
His classic features, broad jawline and the intense grey eyes complement the salt and pepper manly mane on his face perfectly.
34. Samuel Jackson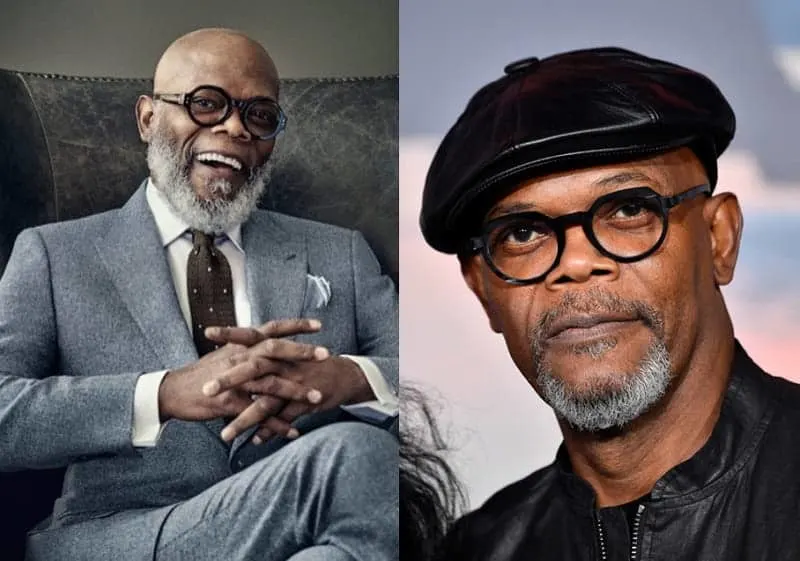 The popular American actor with the famous white beard has broken convention but never stopped looking cool. His completely white beard has often been the talk of the town, but that has never stopped him from looking gorgeous anyway he chose to wear it.
Whether it was a goatee, chinstrap or even a bold Garibaldi type avatar, he has charmed his fans with his looks. What is particularly striking is the way he teamed his beard with the clean-shaven head.
35. Zach Galifianakis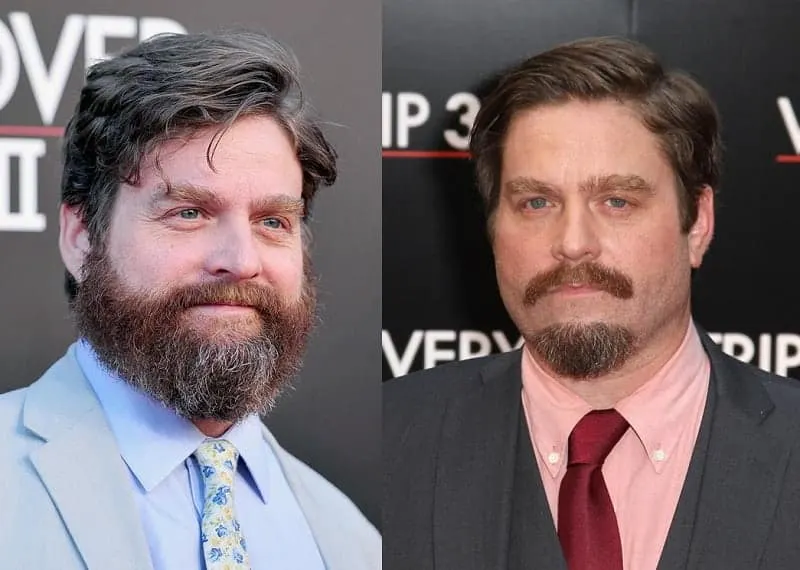 If you have even seen a poster of the movie Hangover, it is hard to miss Zach Galifianakis and his beard. Here is one actor who has made the beard cool both on and off the screen and at every event. He sports different beard styles, but what does not change is how handsomely he manages to look in each of these styles.
Here are some of the celebrity beard styles you might also be interested in:
It will not be wrong to say that these actors with the beard have broken convention but managed to stay as handsome as ever. Their bold beard has become more of a fashion statement that fans rushed to follow every time. But remember the key to styling your beard like these actors are complementing your facial structure with the right shape. Also, accessorizing it appropriately is crucial.