Goatees are very popular among men for a long time, especially to black men. The styles and trends that men started to follow in the past decade took a very different road when hairstyles and facial hair became a part of this trend.
What Is A Goatee
Goatee beard style, which is particularly achieved by growing facial hair on your chin leaving your cheeks clean. Although, these days goatees come in a variety of styles, lengths, and shapes.
Traditionally, the goatee is a facial hairstyle with a short, pointed beard on the chin and no hair on the cheeks. But lately, we've seen many celebrities rocking stylish variations on the goatee, showing that it's a versatile facial hair style, one that can be dressed up or down. Whether you are lumberjack chic, a real country boy or a professional, there's a goatee beard for you.
Spectacular Goatee Beard Styles for Men
Here are 60 goatee beard styles inspired by celebrities for a clearer vision on how they look and can be styled, depending on different face shapes.
#1: Brad Pitt Inspired Goatee
Although goatee beard styles are mainly tufts of chin hair, you can always add a mustache for a variation in style and a more contemporary look.
The Best Celebrity Beard Styles to Copy
#2: Ryan Gosling's Extended Goatee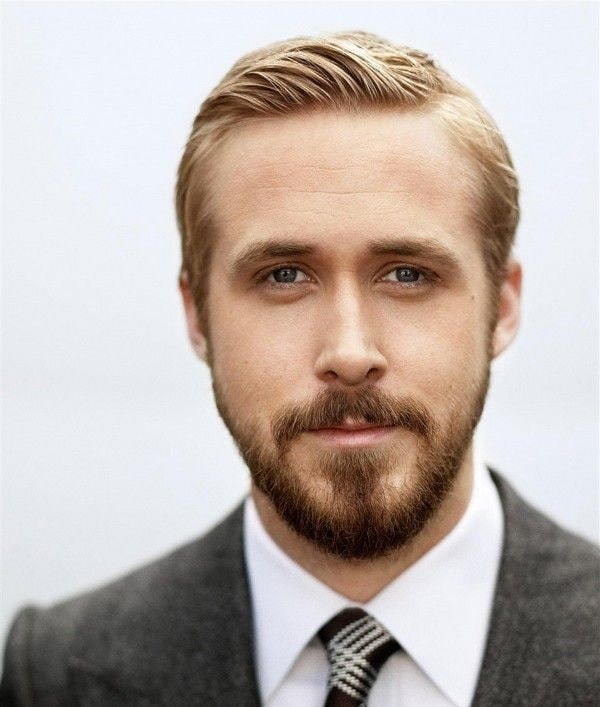 Extended goatees widen outwards around the jawline- sometimes the cheeks too- and not only on the chin. This style usually goes with a lot of face shapes, especially long ones.
Popular Short Beard Style Ideas for Men
#3: Robert Pattinson's Goatee
While traditional goatee features longer chin hair, with no mustache or a cheek beard, Robert's style is close to the traditional one except it looks more contemporary regarding the short length of the chin hair tufts.
A subtler representation of your goatee could be by including a mustache and a soul patch. It's a style suitable for formal and special occasions especially if your chin hairs are well trimmed.
How to Pick A Beard Style for A Shaved Head
#5: Channing Tatum Chin Strip Goatee
One way to play with the variation of your goatee is by combining it with some other style. A landing strip will make your look more catchy and attractive.
#6: Johnny Depp's Van Dyke
With a French mustache, soul patch, goatee and some clean cheeks, or maybe a filled jawline, you can achieve one remarkable Van Dyke Goatee worthy of woe.
An anchor beard can look great if it's symmetrical and goes with your face shape. It's one way to look chic and in style, although it's a little hard to achieve by yourself. here is a list of David Beckham's top hairstyles to get some combination ideas.
50 Best Beard Styles for Any Man
For a more lenient look try getting a rounded goatee that's smooth on the edges.
#9: Will Smith's Straight Edge Goatee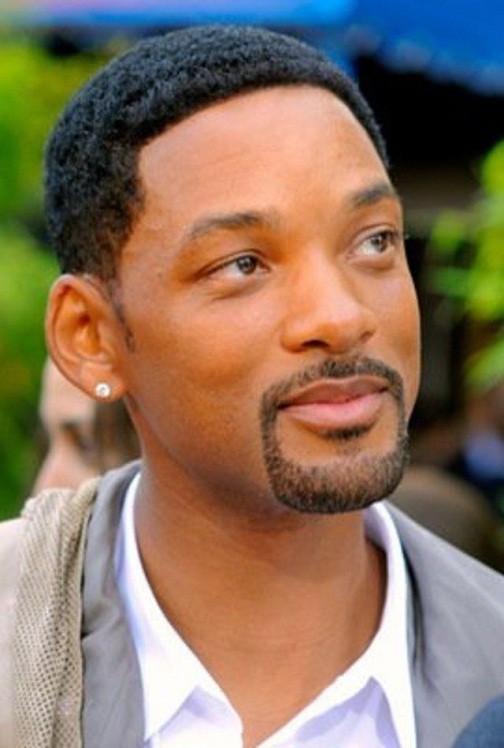 Make your goatee look more defined with sharper edges, for a cleaner and a neater appearance. Sharp mustaches will make your face look narrower.
#10: Chris Pine's Full Goatee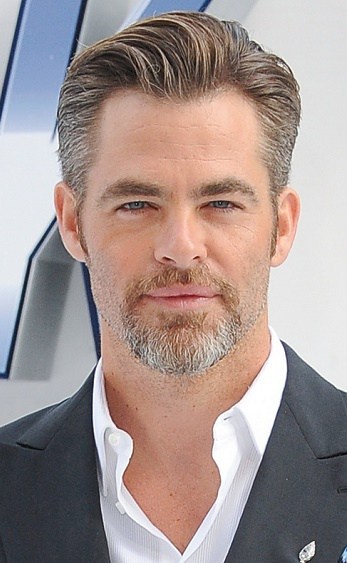 Combine your mustache, soul patch and chin beard to get a full goatee that surrounds your mouth. This one's easier to achieve than others since you don't need to pay much attention to the shape of your soul patch.
Long Beard Styles to Spice Up Your Style
Wondering how to get the original goatee beard? Here is a tutorial to help you.
#11: Trimmed Goatee with Soul Patch
Here we see a modern, trim look. The small goatee beard is paired with a classic soul patch shape beneath the lower lip and no mustache. This is a look that is clean and modern but requires little upkeep. This look is casual but still professional.
#12: Trim Goatee with Sideburns and Devil Moustache
The classic goatee can be paired with connected sideburns and a waxed devil-style mustache. Here, we see a look that is an updated take on the classic goatee. The waxed devil mustache is great for the man who cares about his grooming but doesn't want to look like he's trying too hard.
#13: Trim Goatee with Pencil Mustache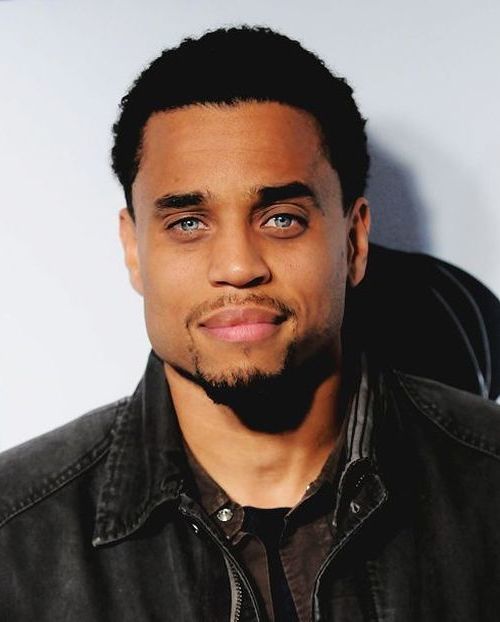 A very short, trimmed goatee goes well with a thin, pencil-style mustache. Here, we see an easy, low maintenance look that is still classic and stylish all at the same time. This goatee beard style works for almost any look or face shape.
#14: Goatee with Full Mustache and Beard on the Cheeks
The traditional goatee is a beard on the chin with nothing on the cheeks. Here, we have an update that combines the slightly longer, fuller goatee with a very trim, neat beard on the cheeks and a full mustache. This is a look that's sexy and professional all at the same time. This beard style works especially well on square jawlines by drawing attention to handsome, chiseled features.
#15: Mid-Length Natural Pointed Goatee
A grown-out look says, I care but I don't care. You can let your goatee grow into a naturally pointed shape and pair it with a connected, natural mustache for a look that's trendy yet casual. This look requires little upkeep or daily styling, so it's perfect for the man who wants to look modern yet has little time for daily grooming.
#16: Mid-Length Goatee with Sideburns and Full Mustache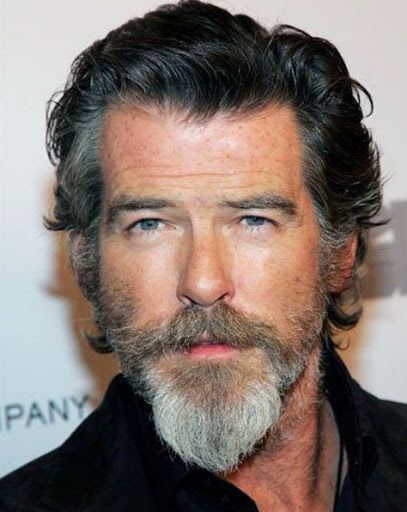 Again, the classic goatee is paired with a short but full beard. The goatee is longer and fuller than the facial hair on the cheeks, and this clearly delineates the goatee as separate. The full mustache is slightly shaped into a devil style. This facial hair style is classic yet still presents a groomed appearance.
If you have full facial hair, this style will work for you. Keep your goatee relatively short, but let it grow in fully and up the cheeks a bit. Pair this look with a connected, waxed handlebar shaped mustache and you'll look clean and sexy but still modern. This is a good option for the man that cares and has some time for daily grooming yet still wants to look masculine.
#18: Full Classic Goatee
If you have very full facial hair, aim for this goatee style. A very full classic goatee is always a good look. It says, I'm rugged but still sexy. Neat and clean, this look can be professional but still low maintenance, making it a good choice for many lifestyles.
#19: Celebrity Goatee Beard
The classic short goatee is connected to a short mustache in this look. With no facial hair on the cheeks, you get a look that is neat but still handsomely rugged. This handsome, classic style flatters many facial types.
#20: Trimmed, Thin Goatee
The classic goatee can be trimmed very short, emphasizing the mustache and soul patch below the lower lip. If you allow a five-o'clock shadow to grace the cheeks, you get a style that is chic but still masculine. This slightly scruffy look works well on young men or anyone who desires low maintenance but still trendy look.
#21: Mid-Length, Squared Goatee
Let your goatee grow long, then trim to mid length and square it off for this look. This re-imagining of the classic goatee creates a look that is hip and youthful, even if you aren't. This style is easy to wear and looks great with a full or shaped mustache.
#22: Disconnected Goatee and Mustache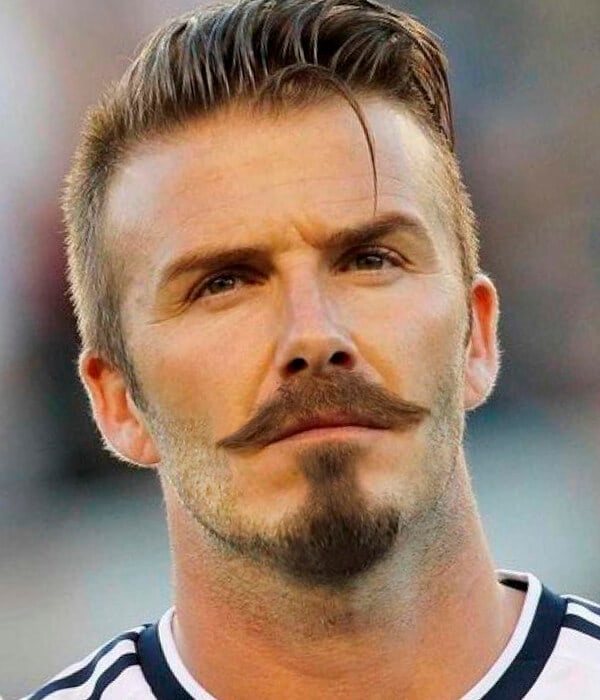 While the classic goatee connects the beard and mustache, you can disconnect these for an updated take. Here we see a short, trimmed goatee separated from a full devilish mustache. This handsome style takes you from the office to the club with ease. Cheeks can be clean shaved or allowed to fill in a bit with stubble for a look that is easy and masculine but still stylish.
The Beard Styles Without Mustache
Pair your short classic goatee with very short facial hair on the cheeks for this on-trend look. Let your eyes become the focus as you let your facial hair be natural. This is a flattering style on any man but works especially well on a weak chin or jawline to draw attention to your other features. You can also get a creative look by fading the beard.
#24: Disconnected Goatee with Waxed Devil Mustache
Ladies and men alike love the look of a goatee on the chin paired with a disconnected waxed devil mustache. The groomed mustache says, I have a sense of humor, while the goatee is more traditional. This combination is stylish yet still office appropriate.
#25: Natural Goatee with Downturned Natural Mustache
A natural, downturned mustache works well with a goatee. This is a look that's not overly "done," but still looks like a definite style. This is perfect for the men who want to look good but doesn't have time for intense daily grooming of his facial hair. If you aren't a fan of grown-up long beards, try stubble beards.
#26: Structured, Groomed Goatee with Connected Mustache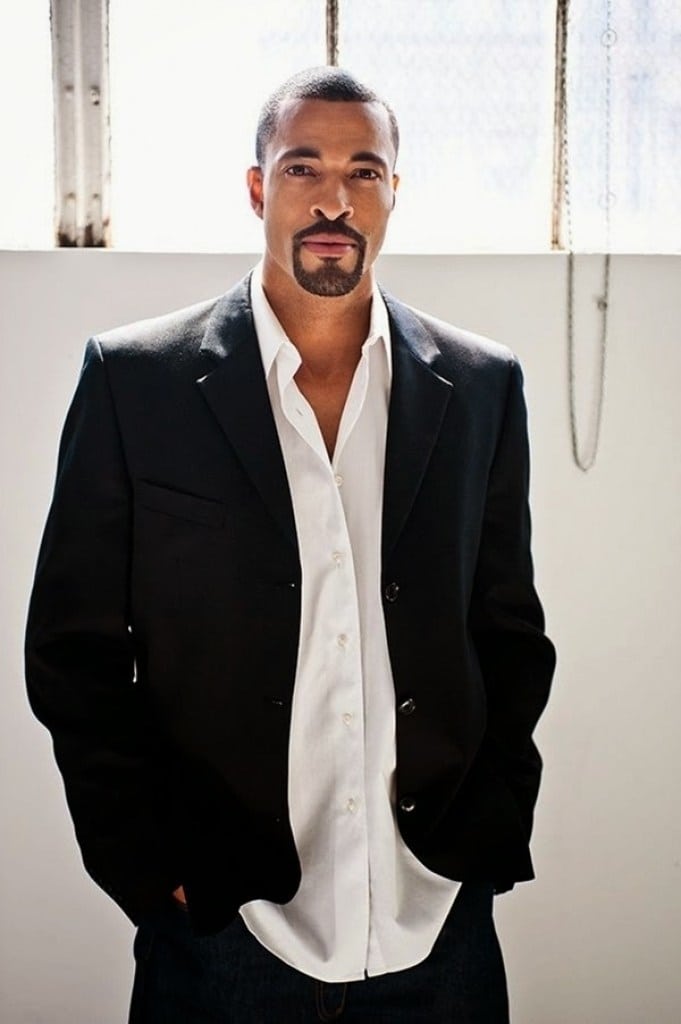 Pair your full, short goatee with a structured, trimmed mustache for this sculptured look. This style works well on men with very full facial hair. It may require regular trimming to maintain the shape, but it's well worth it for this clean, classic look.
#27: Natural Mid-Length Goatee with Mustache
Let your goatee grow out naturally to a mid-length and wear it with a natural, connected mustache for this handsome goatee beard style. This look is a bit outgrew, which means it requires relatively little daily upkeep, making it a good choice for the stylish, on-the-go man. It's a handsome but still rugged look, favored by celebrities and everyday men alike.
#28: Goatee With A Soul Patch
Don't be afraid to pair your short goatee with a very short beard on the cheeks. This sleek, trim look is professional and sexy all at once. This facial hair style can become a staple for any man who desires easy wearability and maintenance in a look that is still stylish.
#29: Long Goatee Beard for Black men
If you have relatively full facial hair, you may want to opt for a traditional goatee that has been squared off. Get this look by letting your goatee grow slightly, then trimming it to the desired shape. Keeping this square shape will require some work, but you'll have a style that is all you in this handsome look.
#30: Goatee with Classic Mustache
Let your classic goatee connect with a classic mustache in this more traditional look. This look works well on men of any age and conveys quiet confidence. Men and women alike will take notice as you rock this handsome style.
#31: Goatee with Waxed Devil Mustache and Connected Sideburns
Get this blonde beard style by wearing your goatee with a waxed devil mustache and short sideburns that connect along the jawline. If you have a weak jaw, this style will create the illusion of a more defined jawline, giving you a handsome, masculine appeal. The waxed mustache gives you an updated, groomed appearance.
#32: Full, Squared Goatee Goatee with Connected Sideburns
If you have a full beard, consider this look. Let your goatee grow long and wider than the traditional goatee and shape by squaring off the edges. Pair this with connected sideburns and a full, handlebar shaped mustache for an updated Sherlock Holmes look. It's a recreation of 19th Century sensibility with 21st Century style.
#33: Pointed, Mid-Length Goatee with Full Devil Mustache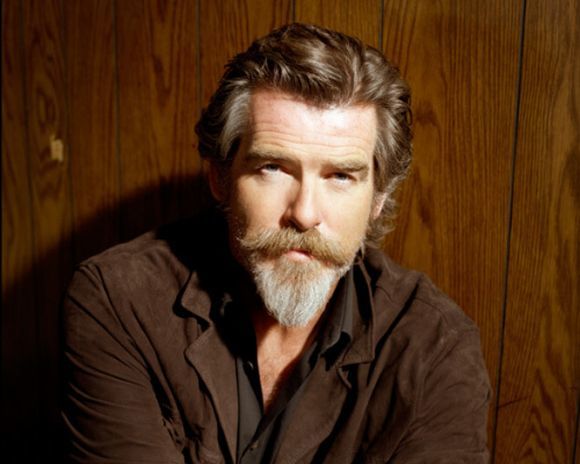 Try this pointed goatee with a devil-shaped natural mustache for a look that is stylish yet refined. This style is a good balance between natural and groomed, offering you the option to wax your mustache for special occasions or wear it naturally for the everyday. Classic, handsome and just a tiny bit naughty, this look suits many face shapes and lifestyles.
Best Short Hairstyles With A Beard (2019 Guide)
#34: Disconnected Goatee with Shaped Handlebar Mustache
A shaped handlebar mustache with a disconnected goatee creates a look that is very now but not overly groomed. You'll look stylish but still masculine with this style. It conveys plenty of personality without being at all "cute" or whimsical.
Awesome Chinstrap Beards to Explore
#35: Short, Natural Goatee with Natural, Trim, Connected Mustache
This short, natural goatee works with a natural mustache for a look that is sporty. This works for the everyday guy who wants a low-maintenance but still groomed look. You get maximum impact with minimum work with this facial hair look.
Some More Goatee Styles for 2019
Goatees have gone under various changes of style and fashion over the decades. And with these 10 contemporary styles on different celebrities, you can perceive how different styles go on different face shapes. Goatees aren't usually easy to achieve by yourself but they go well with almost all the occasions. So maybe you should give it a try to find out which one suits you best.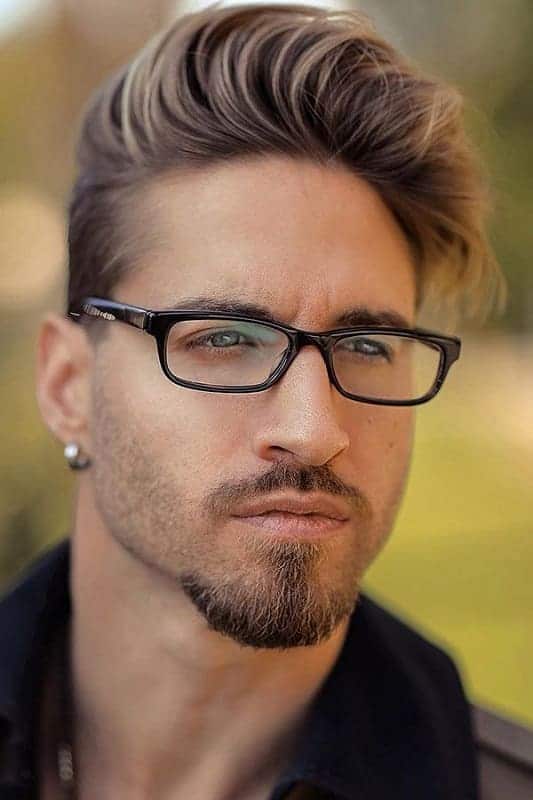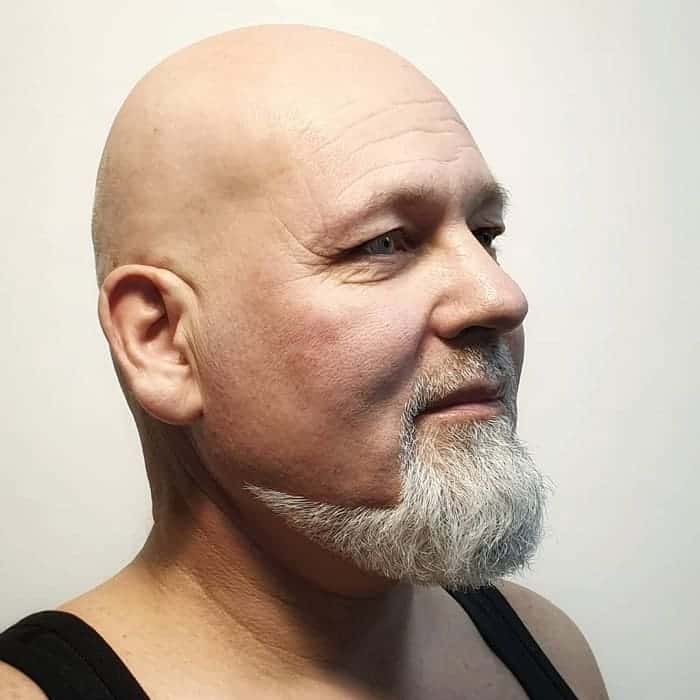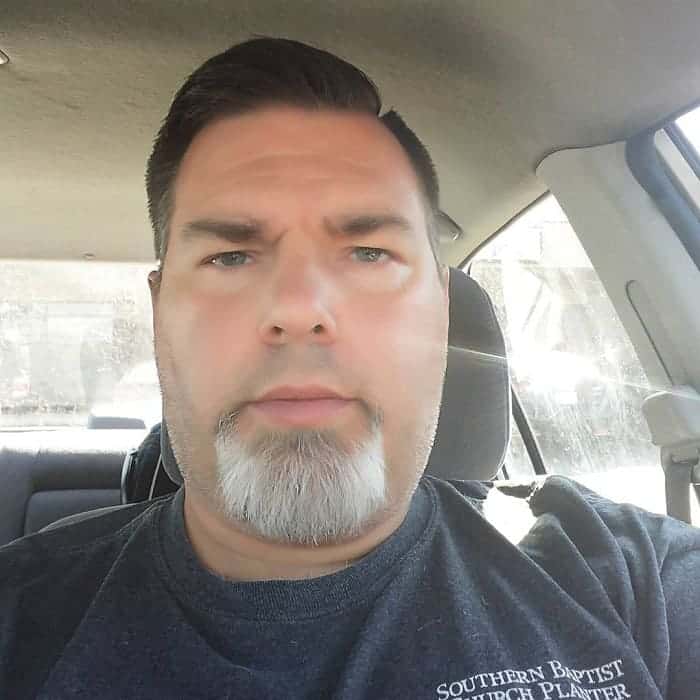 No matter which goatee beard style you choose, you are sure to look handsome, dapper and masculine in any of these choices. Find a goatee style that flatters your face and emphasizes your best features, while taking into account the amount of grooming you are willing to do each day.