Do you know what the best hair colors for women over 60 really are? Any hair color they like. Regardless of age, women are stunning creatures. Stylishness doesn't have an expiration date, you know.
You can be 65 and dye your hair bright pink. If you feel gorgeous, then you'll look gorgeous. Society is still catching up with that philosophy, however, and so there's this idea that only a few hues are acceptable for women who reach a certain age.
How to Pick a Suitable Hair Color If You're Over 60?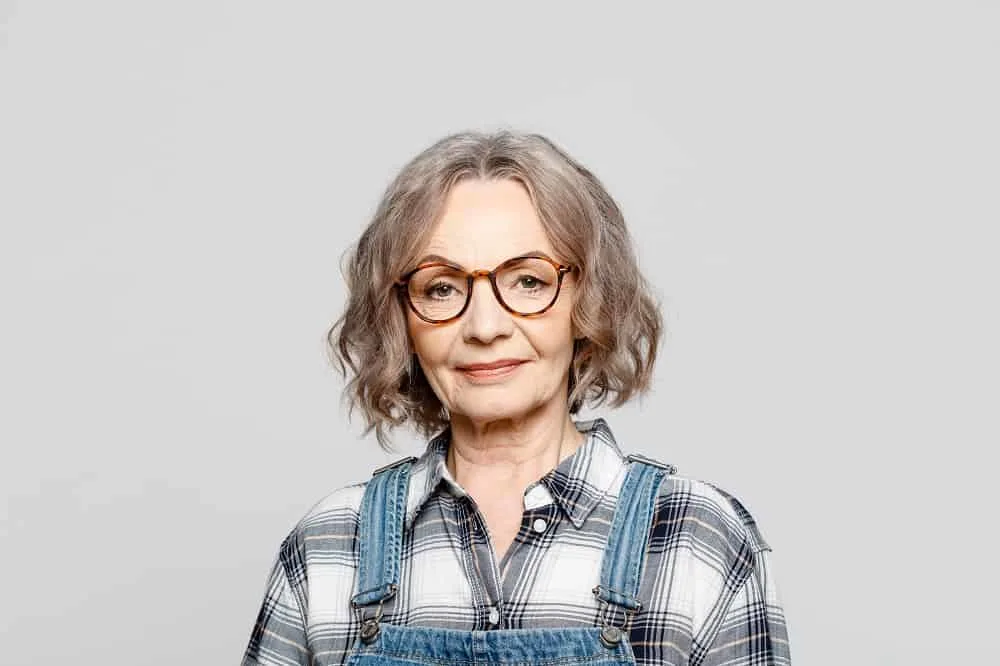 If you are over 60 you had enough time to try all the styles that possible. Even if you were all about the natural look, you still had to cover your grey hair. And probably already tired of dying your roots every month by now.
Nowadays, no rule can tell you what is the best hair color for women over 60. When choosing a color, convenience and ease of maintenance are primarily appreciated. The rest is up to your style.
We should pay attention to the color of our eyes and skin tone at any age. Otherwise, the wrong shade can make you look older and highlight all skin imperfections. Opposite to the cool shades, warm colors always make us look fresh.
Remember when we were trying to fully cover the grey hair, which created the wig effect and made the color flat and fake. Fortunately, now it's more common to camouflage the grey that creates the look of natural highlights. Plus, it allows using less aggressive activators, which is less damaging for the hair.
Still, older age forces women to keep a certain image. So here are the options of more suitable hair colors for women over 60.
For a more natural gentle look, it's better to use different shades of brown and beige. These colors look great in various techniques such as balayage or highlights. Going with one color can also work.
When choosing the color remember that our hair is growing and if you pick the dark color the difference between dyed hair and grey roots will be too obvious.
That is why many women over 60 stick to the light brown or blonde colors. Blonde hair refreshes and makes eyes look brighter. Add a stylish short haircut, and you will look ten years younger. Plus, it can last longer until your next visit to a hairdresser.
But what if you have been dying your hair dark for a long time and you wish to come back to your natural grey? The best option for you is to go with full highlights.
Ask your hairdresser to place the highlights on the grey strands and tone them into silver. This way helps to get rid of old dark colors and achieve the most natural look.
If you always wanted to add a few pink or blue strands, try the direct dyes. It's harmless for hair and will be gone in few weeks. The good news is that you don't need to bleach grey hair to achieve bright colors. It is already white.
Recommended Hair Colors for Women Over 60
You don't stop being cool because you're 60, so keep that in mind when considering the perfect hair color for women over 60. It has to be said that shades of blonde, platinum, and silver are the most popular, though.
Blonde hides a multitude of sins, whereas gray and silver shades are on-trend right now. Once you spot a 19-year-old stepping out with silver locks, you know it's time to embrace your own silver strands.
1. Aqua Ombre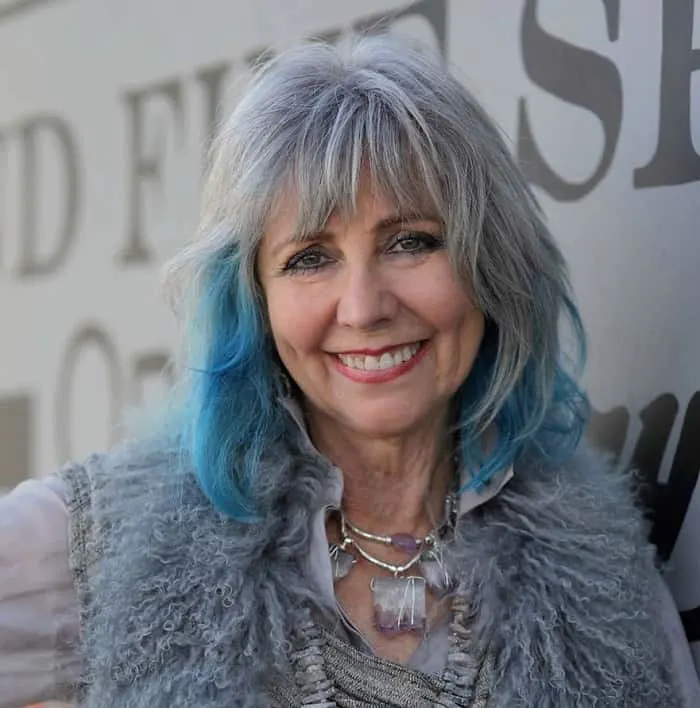 Make that silver hair stand out by adding a bright aqua blue to the bottom half of your locks. For women over 60 with thinning hair, just scrunch in some curl cream to get these voluminous waves.
2. White Streak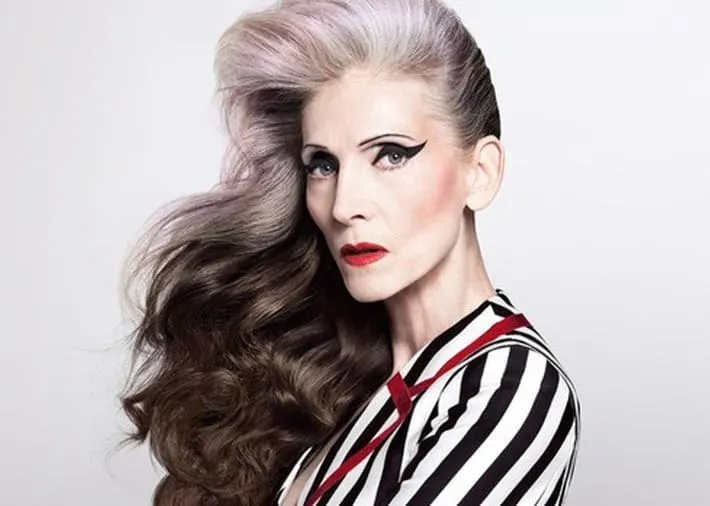 A thick white and silver streak emphasizes this woman's full head of hair. The bright color close to the forehead will lighten your whole look up while the bottom brunette is very dramatic and glam.
3. Golden Brown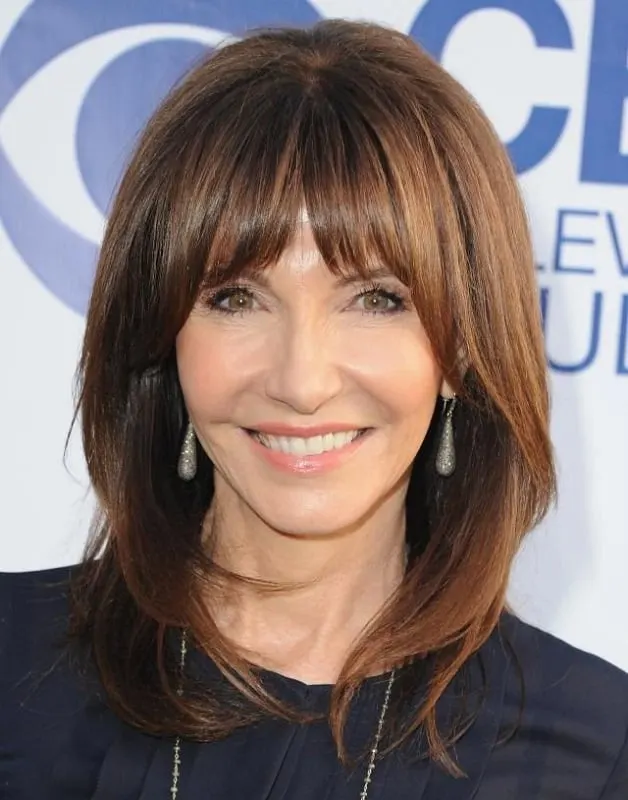 Make yourself feel youthful even if you're over 60 by trying a dark brown with golden highlights. The thicker you make the highlights, the more the color will draw attention to your gorgeous eyes.
4. Perky Pink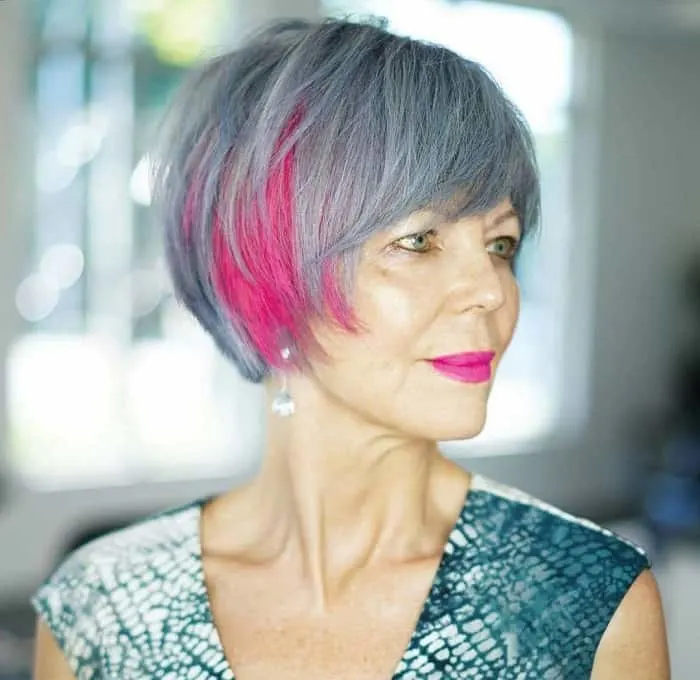 An electric pink peeks through this short silver bob. Pick just one side to add the bold color too, then try pairing it with your favorite shade of pink lipstick for a gorgeous going-out look.
5. Edgy Over 60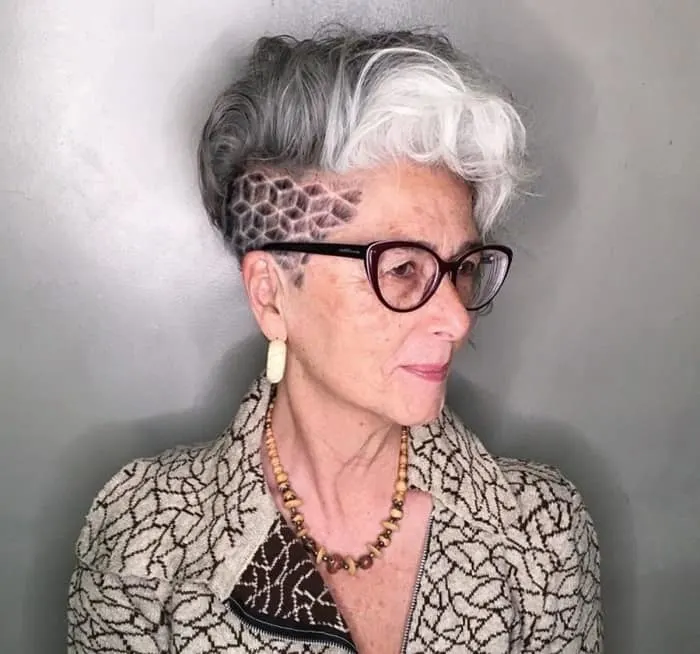 It's not often you see women over 60 sporting a shaved fade, much less one with a pattern! With this edgy addition to a teased pixie, you'll be the hippest older woman on the block!
6. Purple Highlights
When you're ready to do something different with your locks, add some subtle light purple highlights. On dark hair, they peek through nicely. Focus them up front where they'll be most noticeable.
7. Golden Blonde
Betty White once rocked this luscious golden blonde, so why can't you? Just because you're a woman over 60 doesn't mean you can't still be a blonde bombshell! This color is especially beautiful on older women with a light skin tone.
8. Maroon Mohawk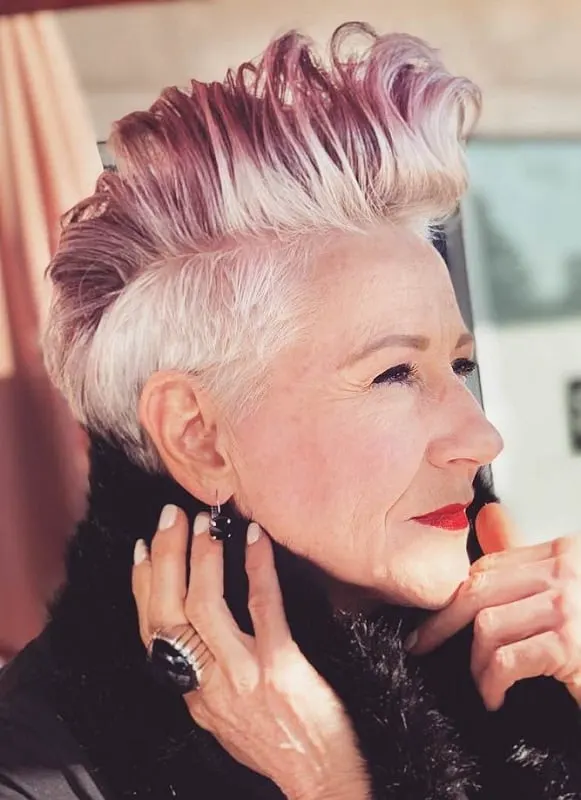 A mohawk is another haircut you don't often see on women over 60. Not only does the haircut stand out, but the light blonde base with maroon highlights makes the entire look edgy and one-of-a-kind.
9. Baby Pink Pixie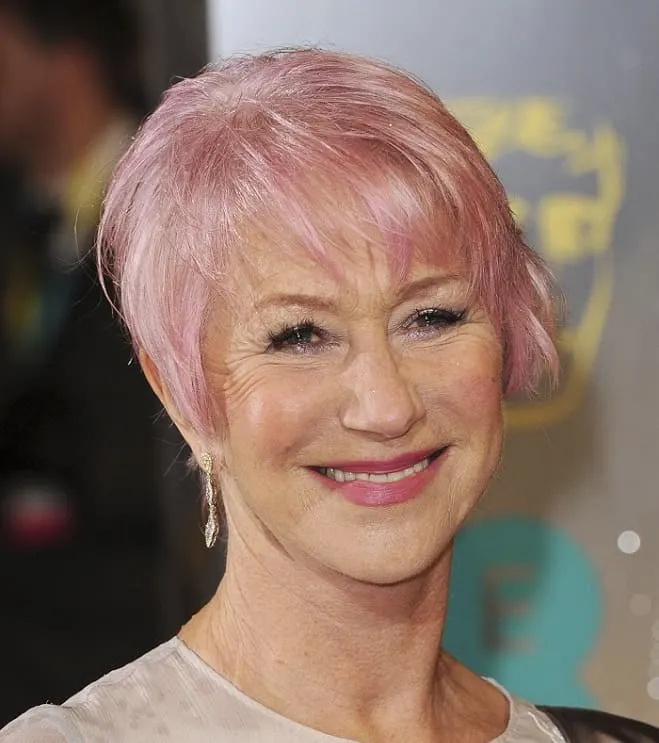 For women over 60 with light or medium skin tones, a baby pink is a beautiful choice of hair color. It's soft and feminine, the final result being a balance between sweet and edgy on a pixie.
10. Bob with Twists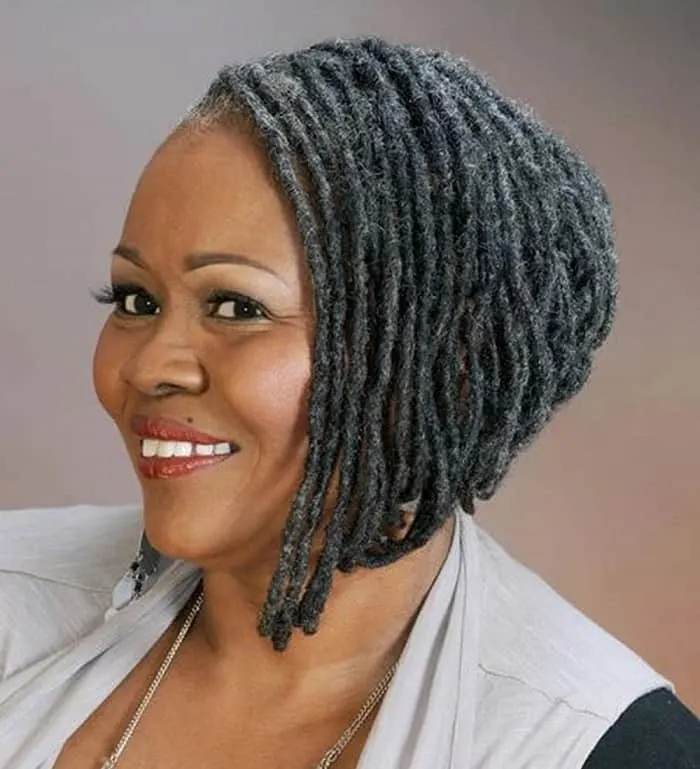 An A-line bob is a great choice for women with oval or round faces. If you have natural black hair, go for twists to tame that silver and black hair.
11. Light Red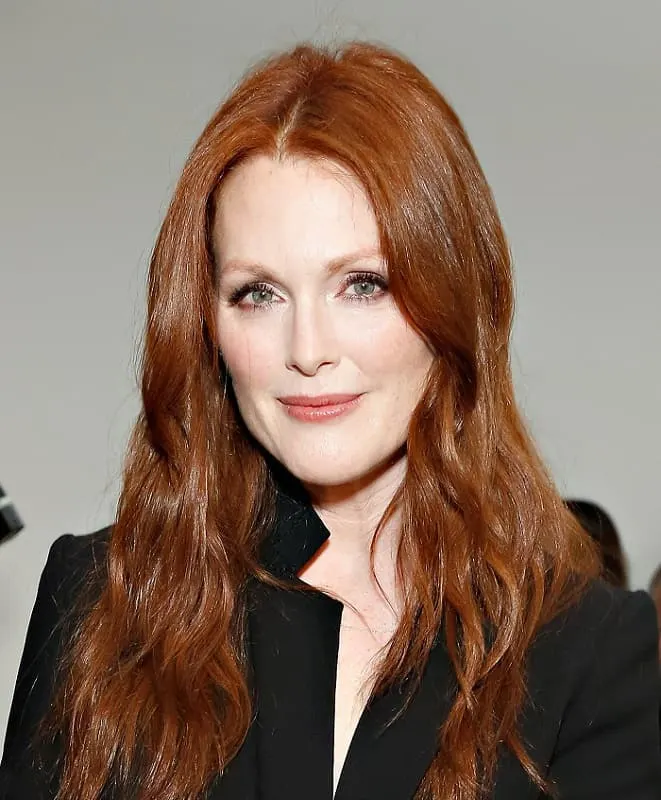 Julianne Moore's long wavy red locks stand out perfectly against her pale skin tone. She proves women over 60 with long hair can keep their youth while embracing older age.
12. Brunette with Highlights
A teased pixie features a brunette base and a heavy blonde highlighting up top. It's the perfect blend of light and dark on the voluminous haircut for women over 60.
13. White Blonde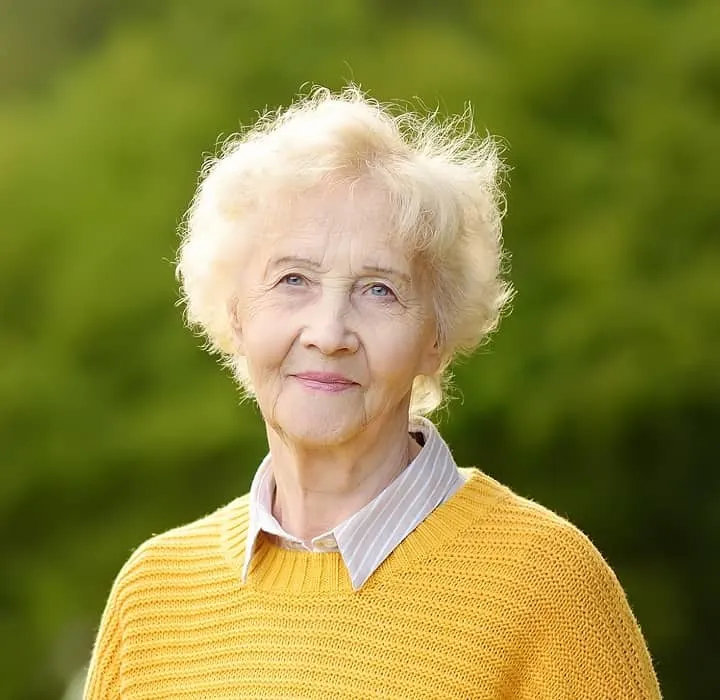 This short white-blonde bob walks a fine line between platinum and yellow. Women over 60 with light or pale skin tones should definitely consider this color to cover up those greys.
14. Silver Fox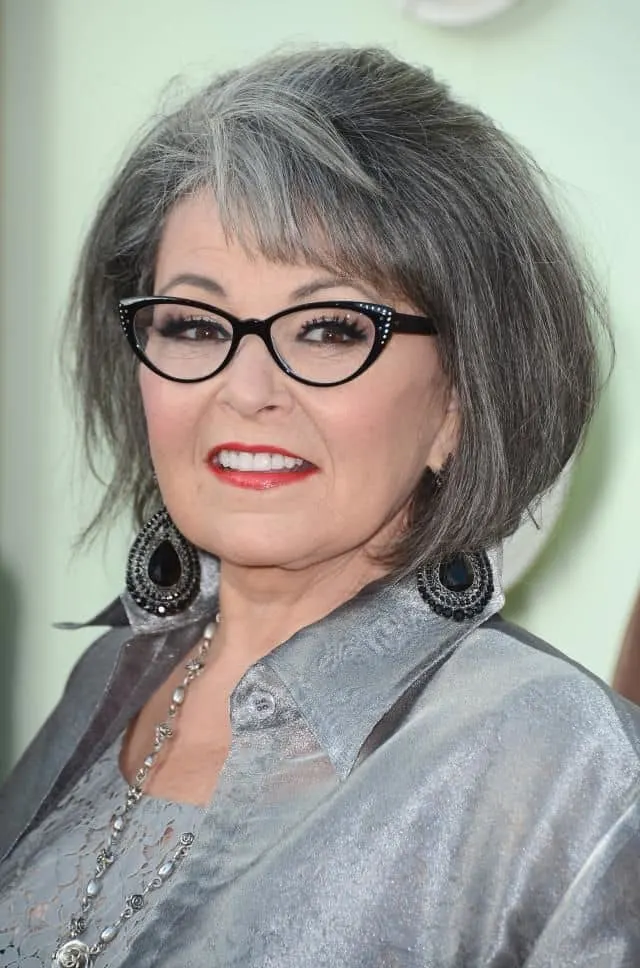 Silver is unquestionably the best hair color for women over 60 right now. Yes, many women spend time and money fighting the appearance of gray hair, but here's the thing: gray and silver tresses are all the rage right now. Stop dyeing your roots and embrace your status as a silver fox!
Magnetic Hairstyle Ideas for Women Over 60
15. Pretty Platinum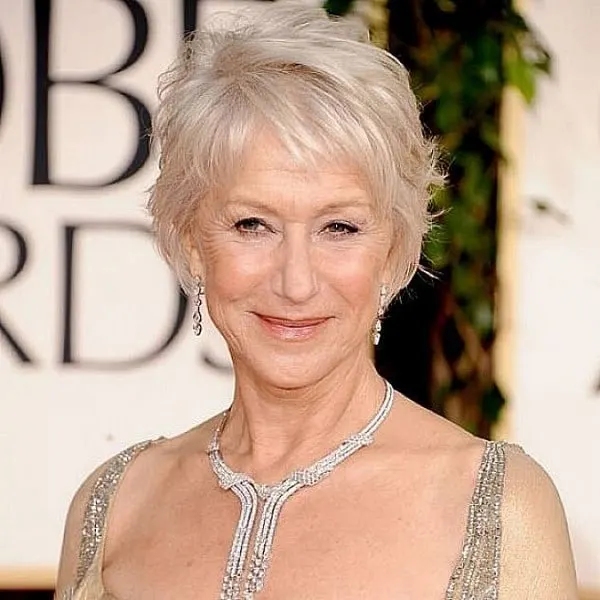 If you do want to keep fighting an influx of gray hairs, bleach that ish. Seriously, talk to your hairstylist about going platinum. Because it looks so much like white or light gray hair, your roots won't matter. Any grays will just add a silvery cast to your pale coif.
16. A Little Ashy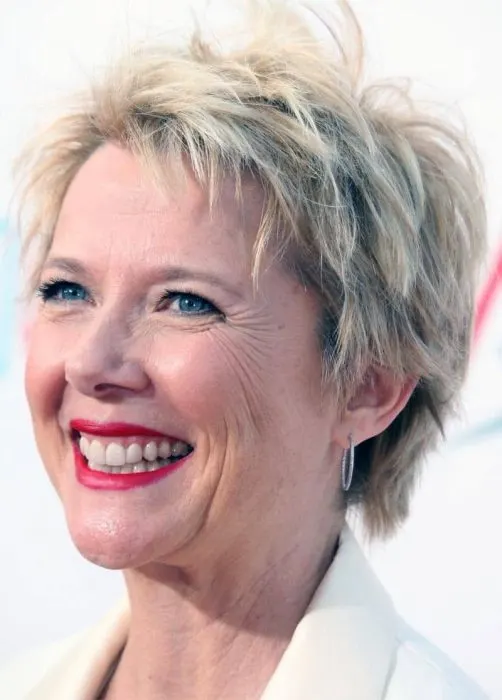 Similarly, ash blonde is one of the most popular hair colors for women over 60 because it tends to blend with gray. Again, any silver interlopers just add to the depth and dimension of the ash. You can't lose.
17. Bright Red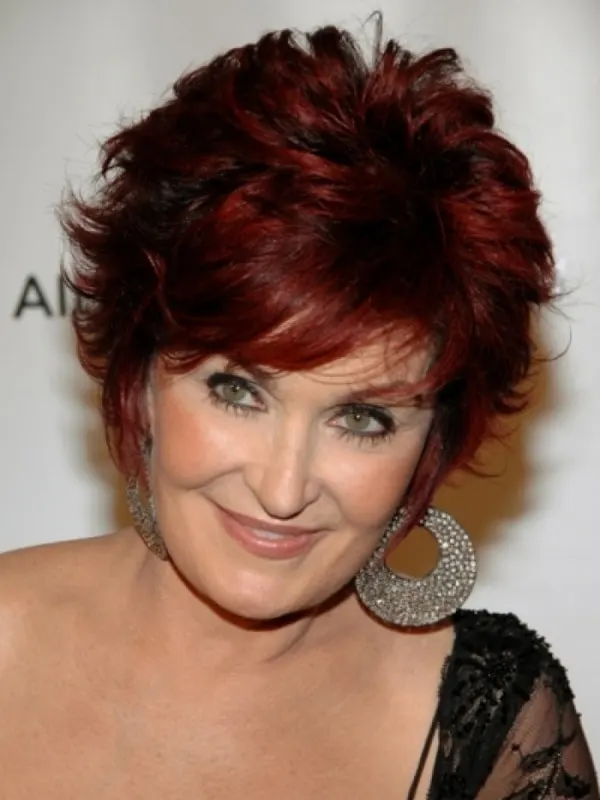 Thank goodness for Sharon Osbourne, who almost single-handedly destroyed the stereotype that women of a certain age can't—or at least shouldn't—step out with bright, bold hair. Forget that. If you want to experiment with a vivid shade of red, go for it.
18. Blonde Highlights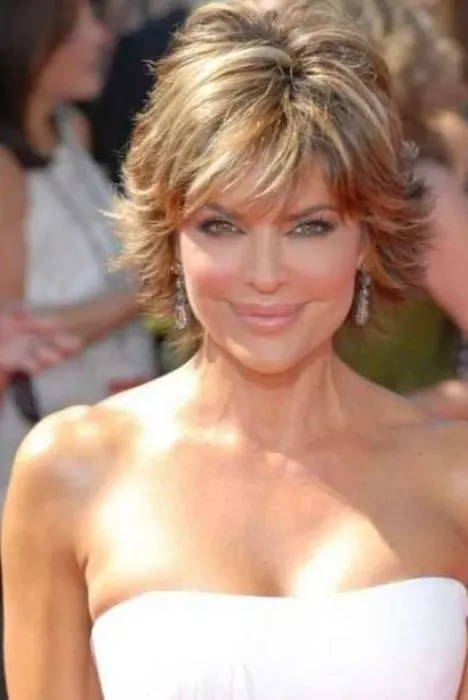 Blonde really is one of the best hair colors for women over 60. It hides so many "flaws," although we certainly don't consider gray hair a flaw. The good news is that you don't have to subject yourself to a blonde bleach job. Highlights are a simpler but still stylish alternative.
19. White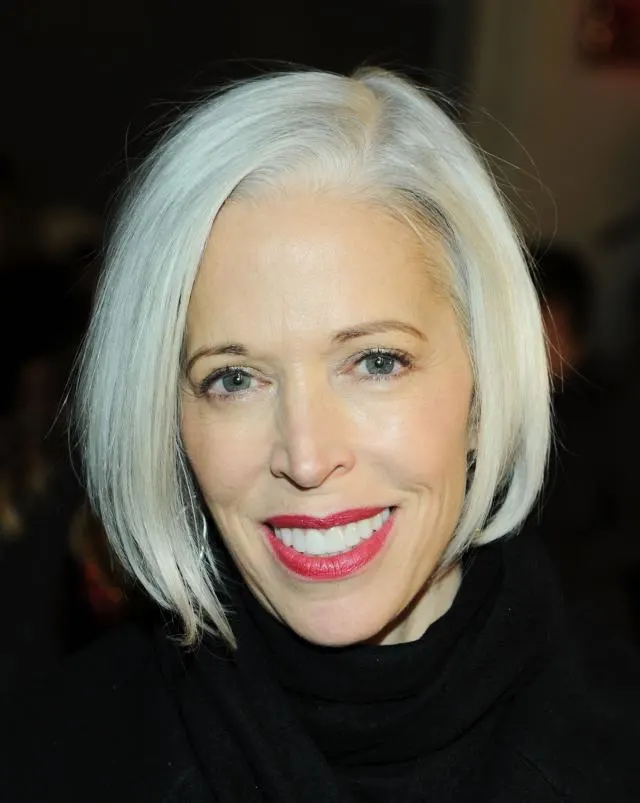 Of course, you can always take the plunge and turn your hair white. It's a dramatic, dynamic color, ideal for bold women who want to embrace their age rather than hide it.
50 Glamorous Hairstyles for Women Over 50
20. Pewter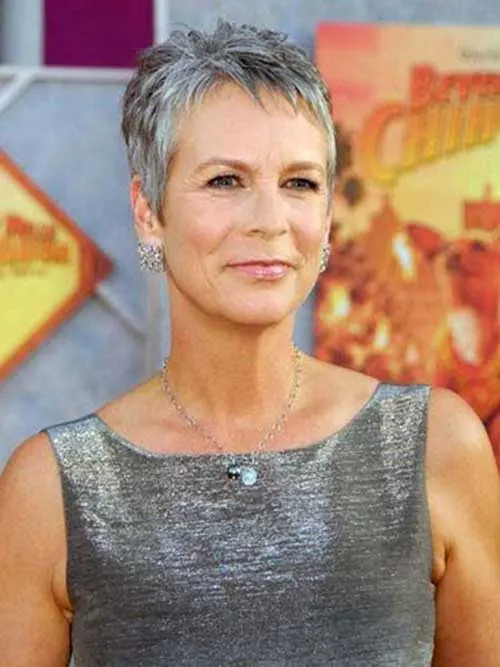 Pewter is another phenomenal hair color for women over 60. It's not all gray, it's too dark for that, but the silver cast is gorgeous. This is the closest you'll ever come to achieving a metallic hair color.
Top 10 Short Hairstyles for Women With Round Faces Over 50
Women of all ages are beautiful. You don't stop being gorgeous or stylish just because you reach a certain age. What are the best hair colors for women over 60 in your opinion?