If you are a black girl, then you've probably got short curly and unruly hair that you hate dealing with. It tends to have a messy look and if you miss one brushing session, you might be faced with clotted hair disaster.
While long hair might look truly impressive, it is hard to take care of and often looks less than satisfactory. That's why many black girls decide to settle for short hairstyles.
If you had long hair for a while, it might be scary to make a change. No worries! You'll be pleasantly amazed at the way your hair will look and how much less time you will need to make it shine.
Browsing through popular options will help you make the choice faster and easier. Some of these black short haircuts are more complicated than others, but they are all very fashionable and will make any African American girl look like a star.
Appealing Short Hairstyles for Black Girls
Short haircuts often become the choice of modern women. Girls who are very busy with their work and social life don't like to spend too much time dealing with their hair. They want a perfect hairstyle, that will look amazing and require almost no maintenance at the same time. This description fits short hairstyles best.
Black girls with unruly hair can truly appreciate a short and easy cut that will not only allow them to forget about 100 different hair products but will give them the image they've been looking for.
We are offering you 41 useful short hairstyles that black women can consider when going through a style change. Take a look!
1. Pixie with high bangs
If you are fond of your curls and are not ready to say goodbye to them, this short hairstyle is for you. Make a pixie and leave about 5 inches of hair on top to style the bangs upwards. This is a very stylish way to deal with a fringe.
2. Asymmetrical pixie with long bangs
Asymmetrical pixies will give you a chance to minimize your hair care effort. All you will have to do is straighten out your locks in the salon and then keep styling your bangs. Black girls look great with short straight hair. Give it a try.
Natural Hairstyles for Black Women With Short Hair
3. Fohawk
If you thought fohawks are outrageous and only look good on guys, you were wrong. A well-made fohawk with short curly hair can be a real hit. Leave the sides short, but not shaved and keep the rest of the hair about 2 inches long. You will really make an impression.
4. Use accessories
Another beautiful short hairstyle for black girls. If you have a curly bob that is hard to manage, you can always pull it upwards with the help fo a well-chosen headband. Accessories are often overlooked. However, they can make your hairstyle become really special.
5. Straightened out bob
If you are a black girl looking for a change, straighten out your hair. The result will really be amazing and you will spend much less time keeping your short haircut neat. Go for a bob with long bangs and you will surely love it.
6. Curly pixie with long bangs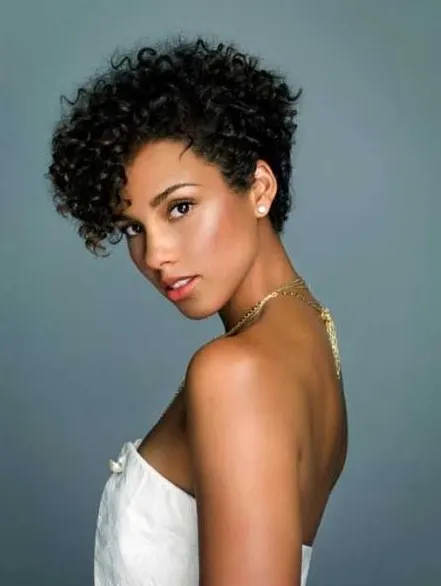 This hairstyle might seem a little outdated, but it hasn't lost its charm. If you like your curls, there is no reason to get rid of them. Flaunt them in a pixie with long bangs. The fringe does the trick, so take good care of it.
7. Weave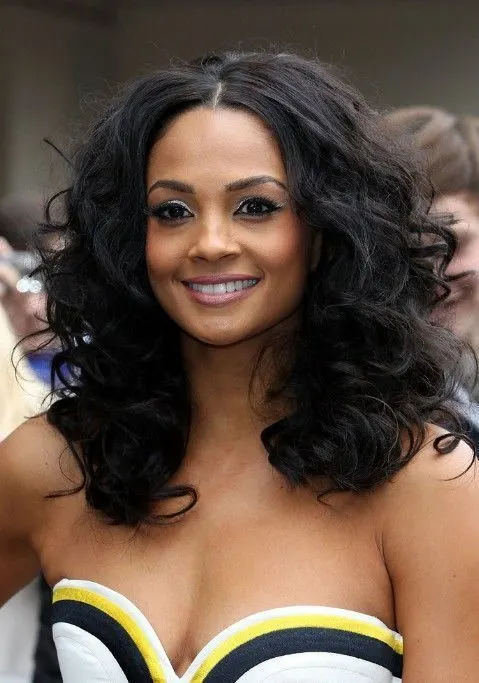 When you get tired of your short haircut, you can get yourself a really nice weave. Hair extensions don't require an extensive amount of hair care, so you can enjoy them for a while before going back to your short locks.
Uplifting Black Long Hairstyles
8. Short pixie with wispy bangs
Tired of dealing with long and curly hair? Straighten it out and make a pixie. If your face is elongated, then you can go for short wispy bangs. If not, you can leave the fringe out altogether. The result is truly wonderful and very easy to maintain.
9. Buzz
Who said the buzz is for men only? Black girls with round and oval faces can enjoy a buzz just as much as men do. This short black hairstyle is absolutely free from worry. So, if you are not afraid of being special, go for it!
10. Blond and curly undercut
Ready to make a statement? Get an undercut. The hair is kept very short on the sides and left about 3 inches long on top. The contrast of the curly top and straight sides make for a very stylish cut. Dye the top blond for a better effect!
11. Blond fohawk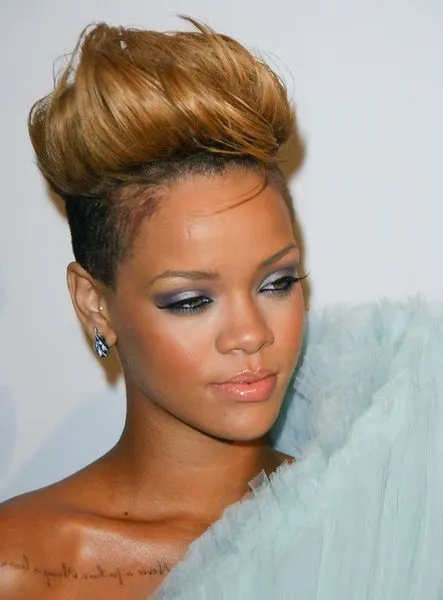 This short hairstyle is for black girls who want to stand out from the crowd. The hair on the sides is kept almost shaved and the top is left long and dyed blond. The top can be arranged in a shape of a crest or a pompadour.
12. Textured Bob
This is another amazing option for black girls with short hair who are not afraid to straighten their hair. This cute bob with eye-reaching bangs creates a very sexy image. All you will need to do in the morning is just brush it a little.
13. Curly volume
A trendy haircut for black women with short curly hair. If you are not afraid of volume, use what your hair is ready to offer you. Long voluminous hair is tough to take care of. However, when it is cut into a bob, it can look very special. Make a side part to create an impression of bangs.
14. Very short and very blond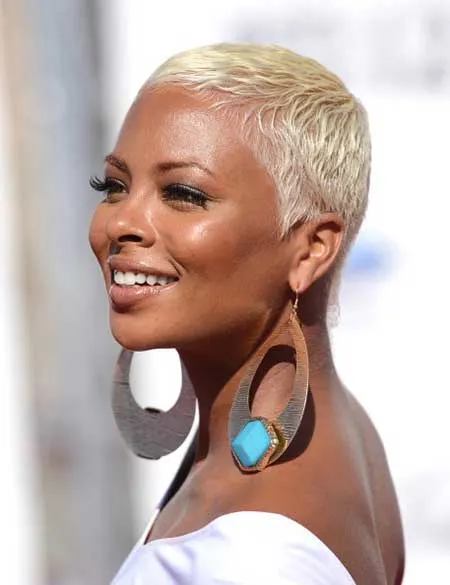 This is a great look for black girls who've been dreaming of a real change. The hair is cut very short and dyed platinum blond. The amazed glances are guaranteed. At the same time, this short hairstyle requires absolutely no maintenance.
15. Short A-line Bob
A-line bobs are in style, so why not get one? You will need to straighten your hair out a little for all details of the bob to be visible. Thin your locks out as well in order for your hair to keep the shape of an A-line bob.
16. High comb over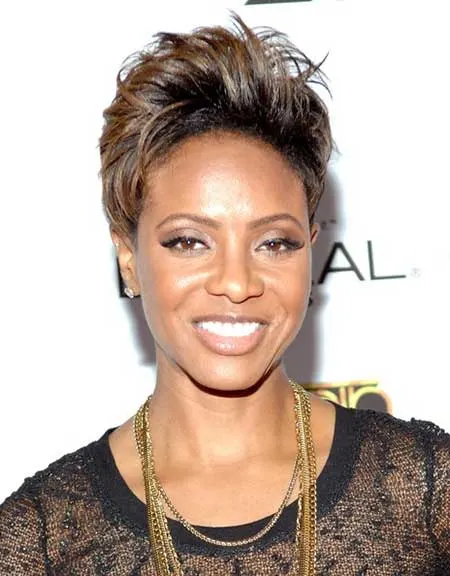 This is a great hairstyle for girls who like messy cuts. The straightened out hair is brushed upwards and combed back a little bit to create a stylish appearance. There are many ways you can change this hairstyle. Experiment!
17. Taper fade
If you are not afraid of windblown looks, you can arrange your curls into a taper fade. The sides will always be neat and won't require no maintenance, while the top is up to you. You can leave it as it is or style it into a crest, pompadour or a comb over.
18. Soft curls
If your locks are thick and unruly, there is a way to make them appear as soft curls. Ask your hairstylist for tips on how to do it. This process will require real patience on your part but the amazing result is really worth it.
19. Sheep curls
Want to really turn some heads? Create some sheep curls. Your hair will need to be cut into a short pixie and the top part is carefully arranged to make every curl separate. Dyeing the locks silver will add to the wild image.
20. Soft dreadlocks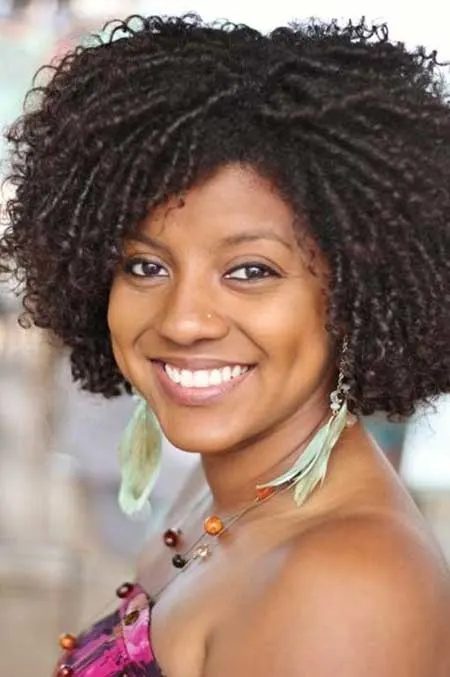 Another dreadlock hairstyle for black girls to rock with. If your hair is shoulder length, but you want it to be shorter without cutting it, opt for soft dreadlocks. All you have to do is make a salon appointment and your new image will be ready in no time. Enjoy this hassle-free short hairstyle while it lasts.
21. Long asymmetrical bangs
Long asymmetrical bangs will be a great addition to any short hairstyle for black girls. You can leave your pixie a bit curly while straightening out your long bangs. They will really make a great impression. Consider highlighting them blond for a more stylish appearance.
22. Curly blond buzz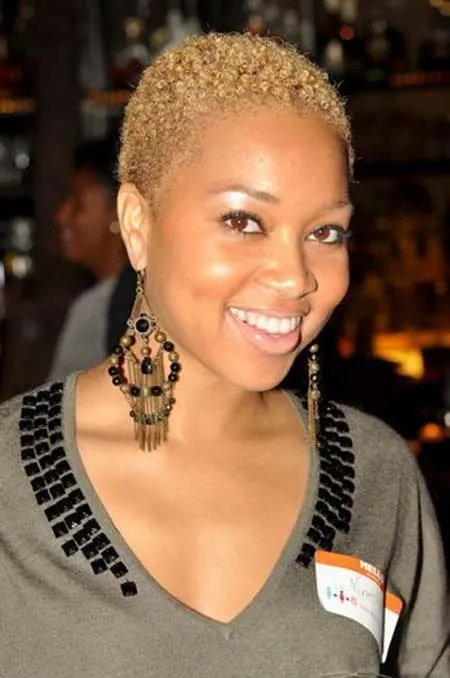 If you are really tired of your hair and need a break, consider getting a curly buzz. You will forget about hair maintenance for at least a couple of months. Experiment with hair color to make your buzz even more obvious.
23. Pretty pixie
This pretty pixie looks great on straight or straightened out hair. The soft bangs add it a lot of styles. Even if the overall appearance is a little windblown, this pretty pixie will not lose its charm. The lighter the color is, the better it looks.
24. Asymmetrical bobs with no bands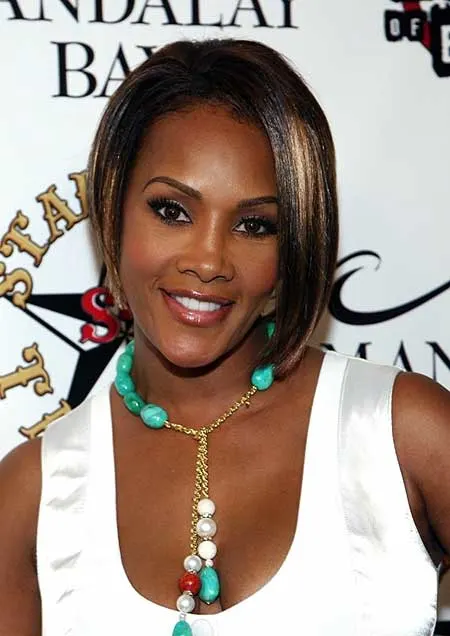 This is a good hairstyle for black girls with long faces. The asymmetrical sides allow the face to look more oval. The absence of bangs makes this hairstyle easier to maintain. You can add highlights to make the image brighter.
25. Natural shag
Often there is nothing better than just being natural. You can cut your natural hair a little shorter and enjoy the natural shape it takes. If you take good care of your mane, it will look great whatever you do with it.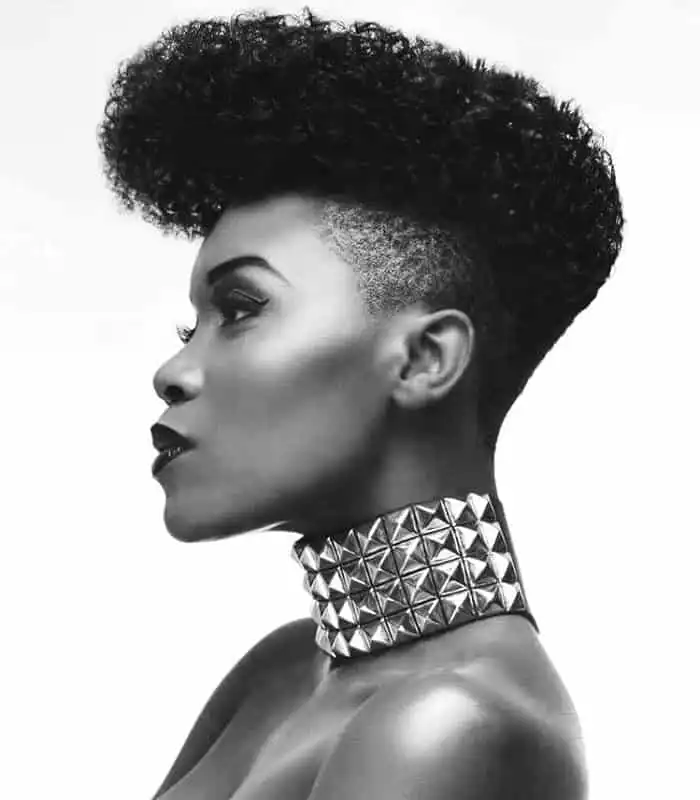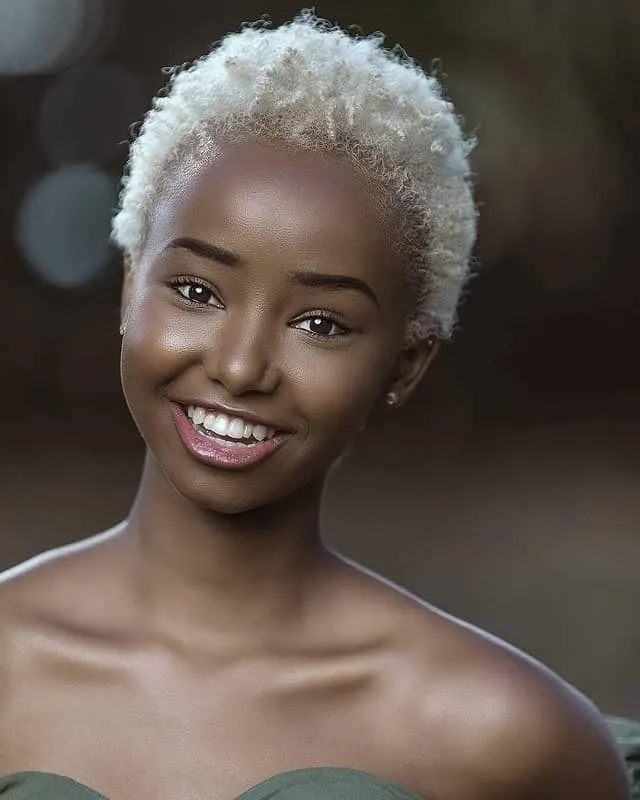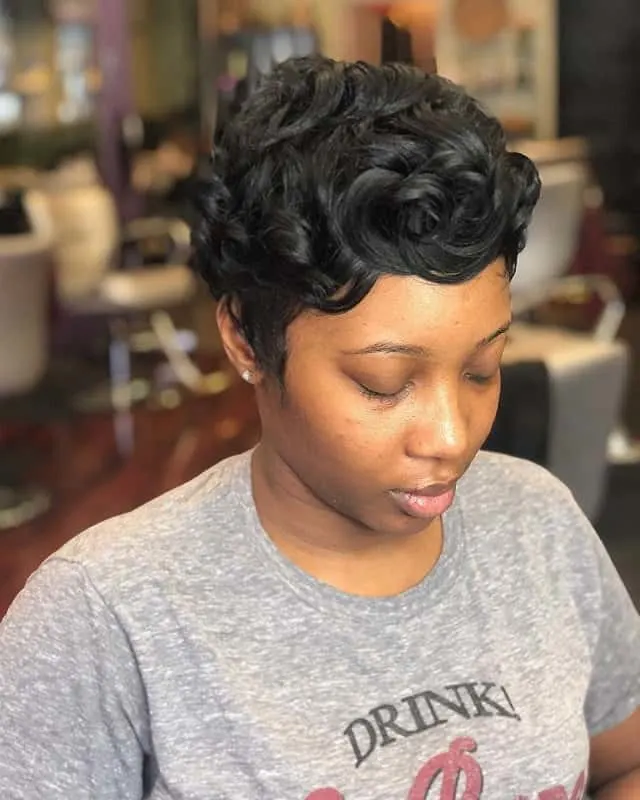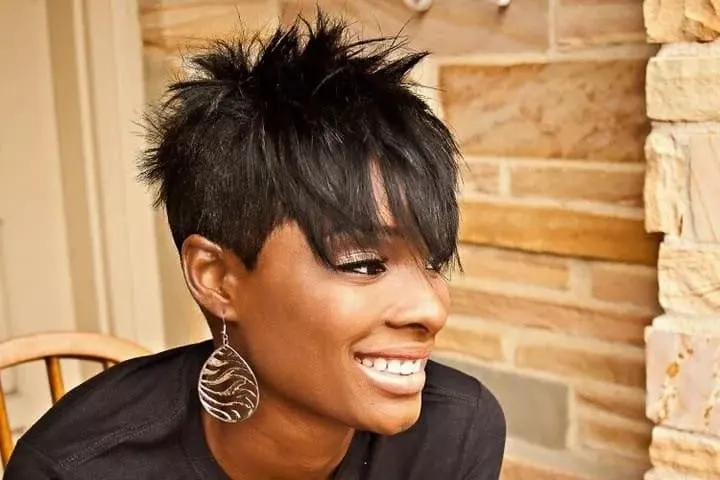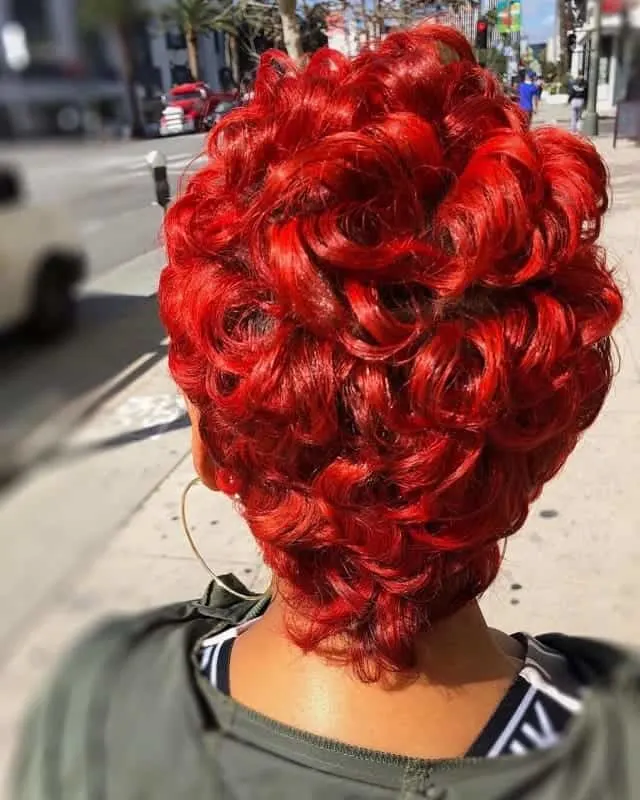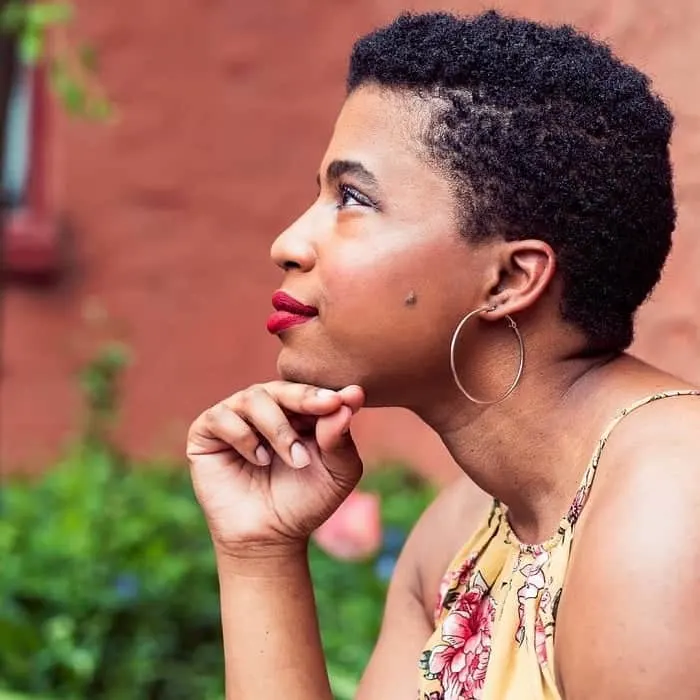 Black girls will love the short hairstyles that will make them look truly amazing. So, make a choice and get one!