Afro-textured hair can take a long time to grow, so many black women or even African American young girls choose to have a weave fitted. However, there are plenty of amazing short natural haircuts and hairstyles for black women. Rather than damaging your hair and your scalp with harsh chemicals or tight weaves, learn to love your natural hair.
Natural afro hair is normally curly, kinky or wavy, and can take a little more taming than other hair types. Nonetheless, afro-textured hair looks amazing and many of today's popular styles have a proud heritage behind them.
Short and Natural Hairstyle Ideas for Black Women
The following list will show you a range of styles which look amazing with short natural hair. None of the styles should require chemical straightening or for you to have a weave put in, so your hair should stay in much better condition.
Check out these wonderful short length natural haircuts and hairstyles perfect for black girls and women.
#1: Spiral Curls
Spiral curls look fantastic on African textured hair. Many people can achieve this look using over-the-counter curling products which are designed for coarse hair, rather than having to use harsh chemicals.
Best braided hairstyles for African American women
#2: Straightened Bob
This is a beautiful black natural hairstyle. Those who are growing their hair, a straightened bob is a great choice. Change the look a little bit with a diagonal side parting.
#3: Frizzy Curls
Don't spend hours fighting your frizz when you can actually use it to enhance your style. Frizzy curls have loads of volume and they look amazing when they are brushed back away from your face.
#4: Caramel
This is a good option for black girls with short length hair. If you want to change your hair color, a warm caramel will look amazing with your complexion. Coloring with highlights and lowlights will help to keep your face soft.
#5: Natural Mohawk
Keep the sides of your head closely short to allow your natural tight curls to grow upwards. Color your hair caramel whilst leaving your roots natural to enhance the style.
#6: Short Afro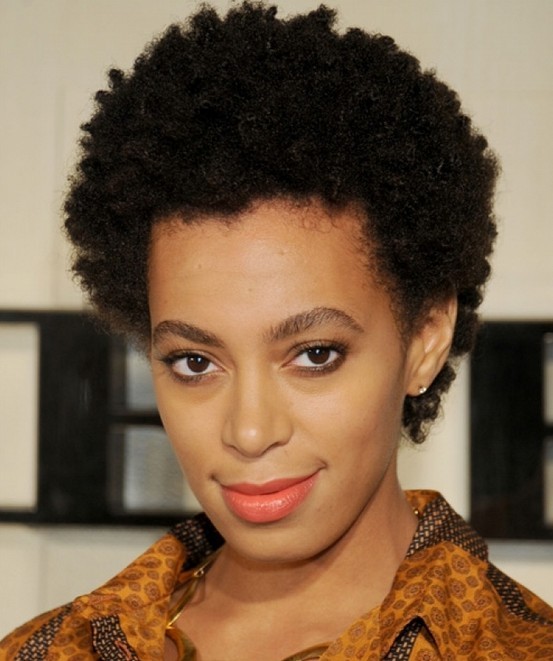 A short afro is one of the simplest natural hairstyles that will look good on especially the black women. The only real care that your hair will need is washing and drying.
#7: Tight Curl Crop
A crop style looks amazing with natural tight curls. Keep your hair cropped closer to your head than you would with an afro by having your hair cut and styled regularly.
#8: Teeny Weeny Afro
The TWA (or teeny weeny afro) is now one of the most popular short hairstyles for afro-American women. It is a gateway style to a bigger afro and it requires very little maintenance at this stage.
#9: Bouffant
Natural hairstyles for black afro-American women can be pushed back into a classic bouffant style using a simple headband. Choose a plain band to allow your style to do the talking.
#10: Two-tone mohawk
This fabulous mohawk has a caramel quiff to make it even more eye-catching. Shaven sides help to create a high-fashion look.