Perhaps one of the most memorable blonde hair quotes is "do blondes really have more fun?" Women everywhere have heard this quote and it can sometimes even be inspiration for going from brunette to blonde!
No matter what color hair you have, we can all agree there is something special about having blonde hair. Light, medium, and dark blonde women are in a league of their own and often find themselves having a different outlook on life than women with other colors of hair.
Sometimes an inspiring quote is all it takes for you to want to change your hair color, whether it's coloring the whole thing or just putting some fun highlights in. Going from dark to blonde hair can make you feel like a whole new woman. Do you already have blonde hair? You probably often feel like a beach babe, girl next door, or the mermaid you always wanted to be.
Whether you're looking for a mood-booster or something to give you a kick of confidence about making the transition to blonde hair, reading the below blonde hair quotes is a great way to get there. Get ready to be able to answer whether or not blondes really have more fun!
Blonde Hair Quotes
After reading through these quotes about blonde hair, you're sure to begin feeling flirty, perky, and fun!
1. There are very few things a blonde girl can't achieve if she learns to embrace the power she holds.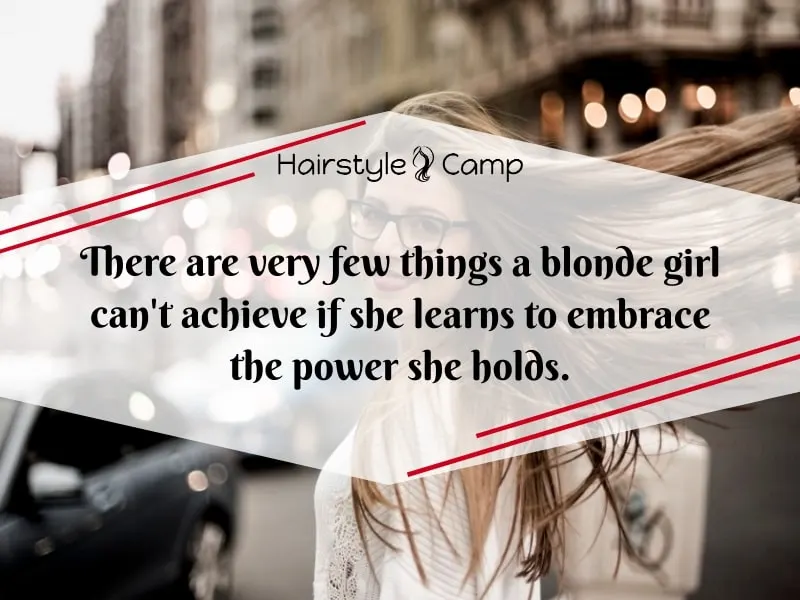 2. Keep your hair golden and your hopes high, and the world will fall in line.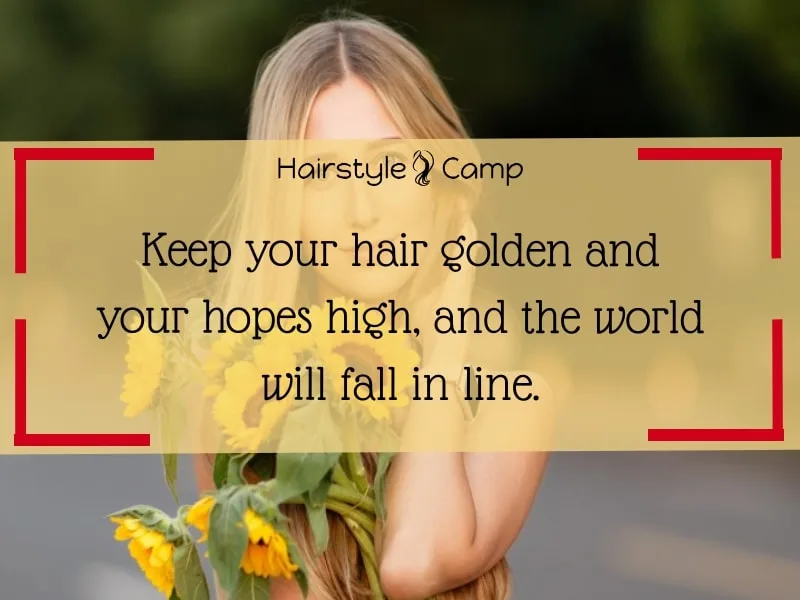 3. We are more than the color of our hair – but man, being blonde is something else.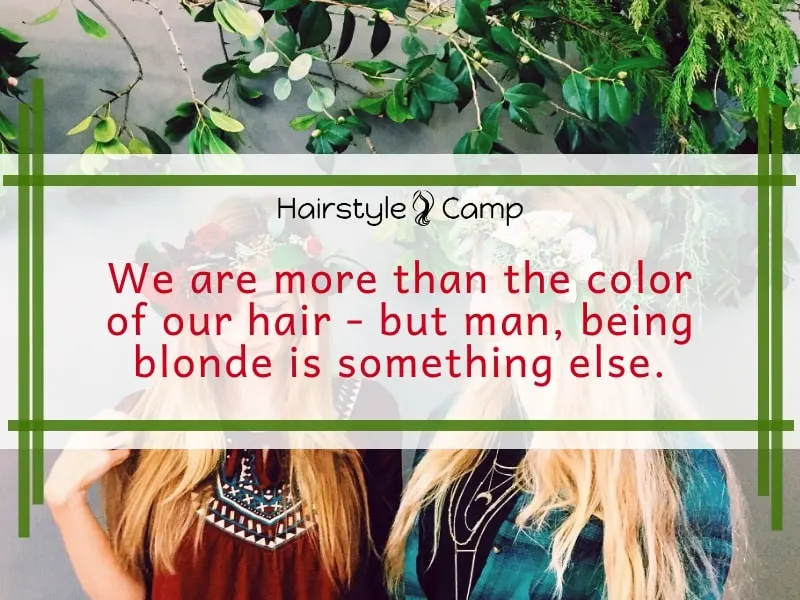 4. A blonde woman shines a golden light on the path that she walks.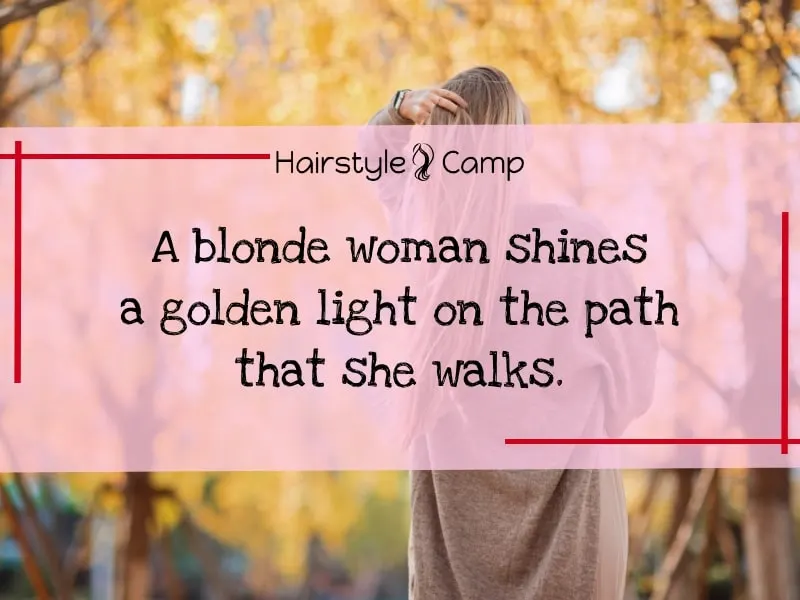 5. When a blonde woman enters the room, all eyes turn to her.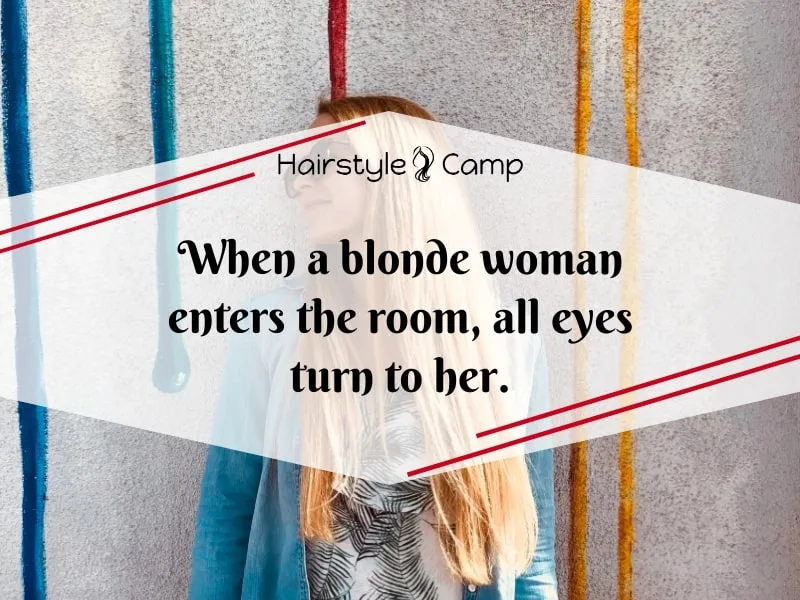 6. Don't ever let anything keep you from wearing your golden hair down and your head held high.
7. Strawberry-blonde hair and a twinkle in her eyes – nothing in the world can stop her now.
8. I have the most fun when I am a blonde.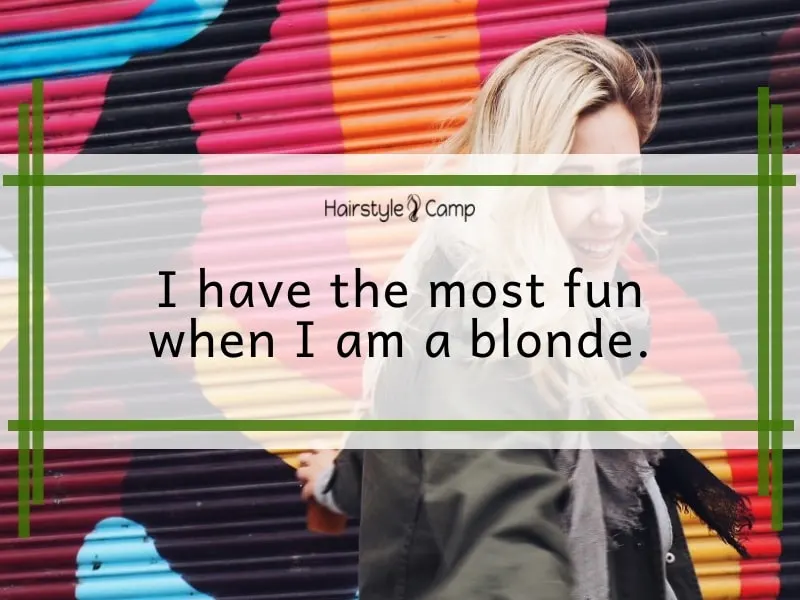 9. I have golden hair, curious eyes, and the world in my palm.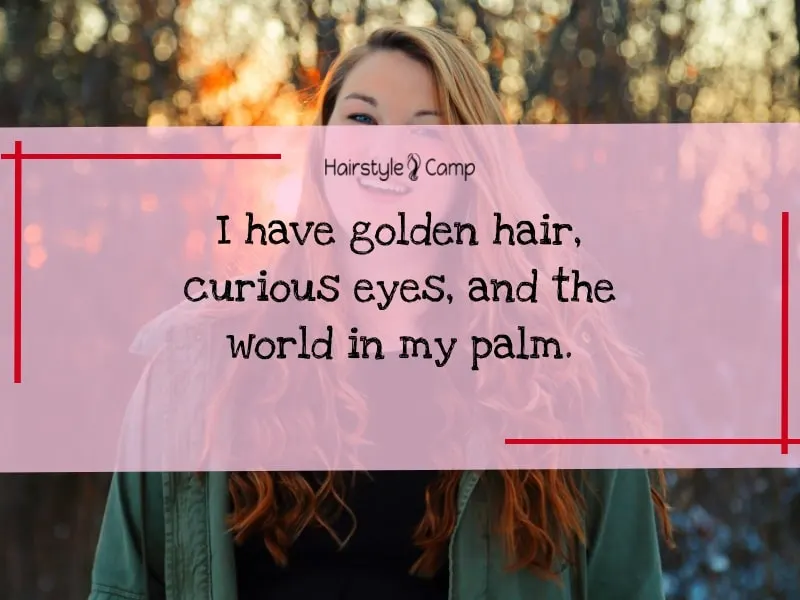 10. Life's too short to never go blonde.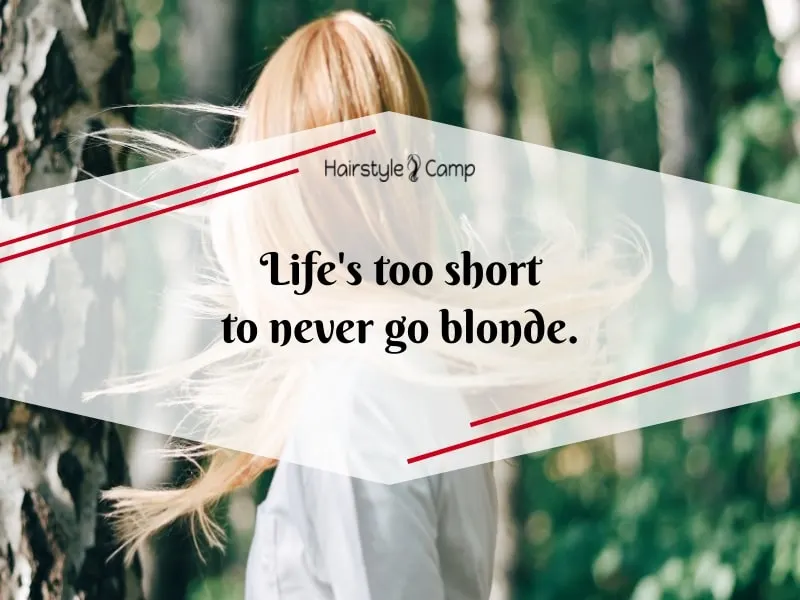 11. The blonde in me is 100% sure I can take on the world.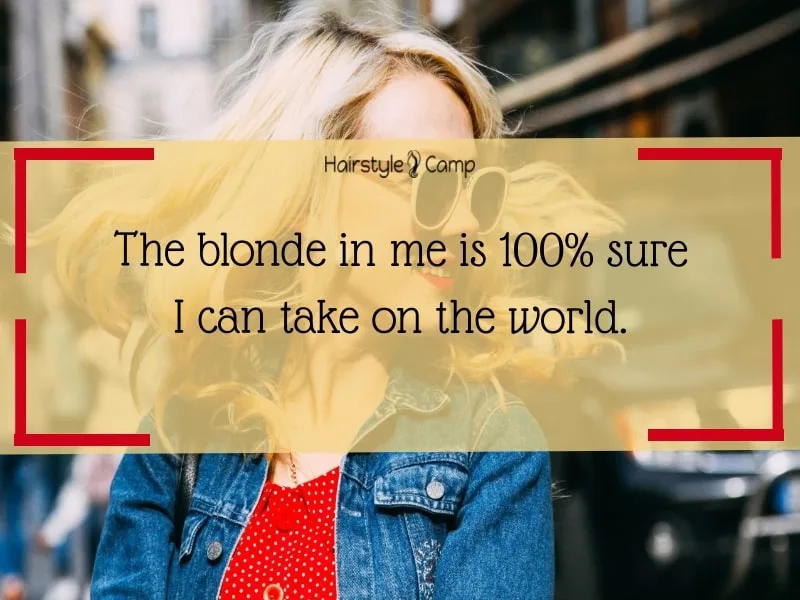 12. There's a certain kind of magic that only appears when the sun shines on a girl's blonde streaks.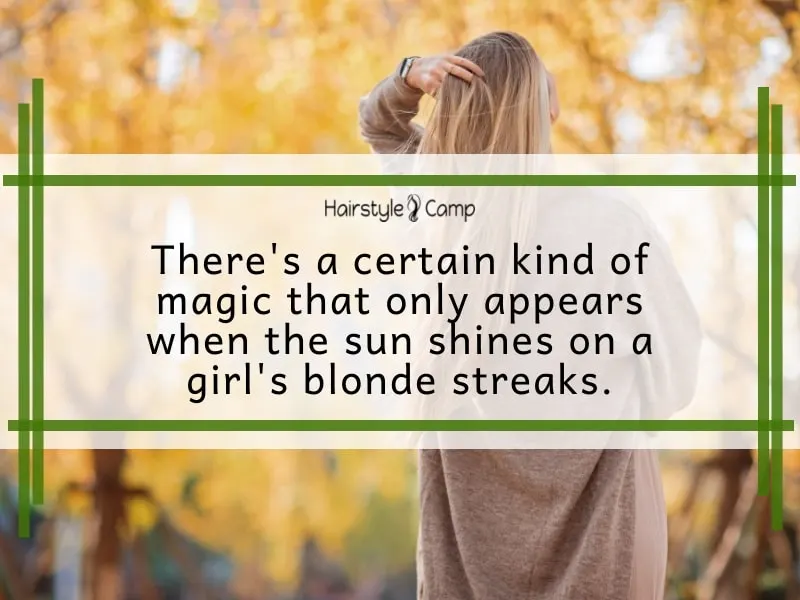 13. Young, blonde, and in control. Too confident to care how much noise I make as I walk across the room.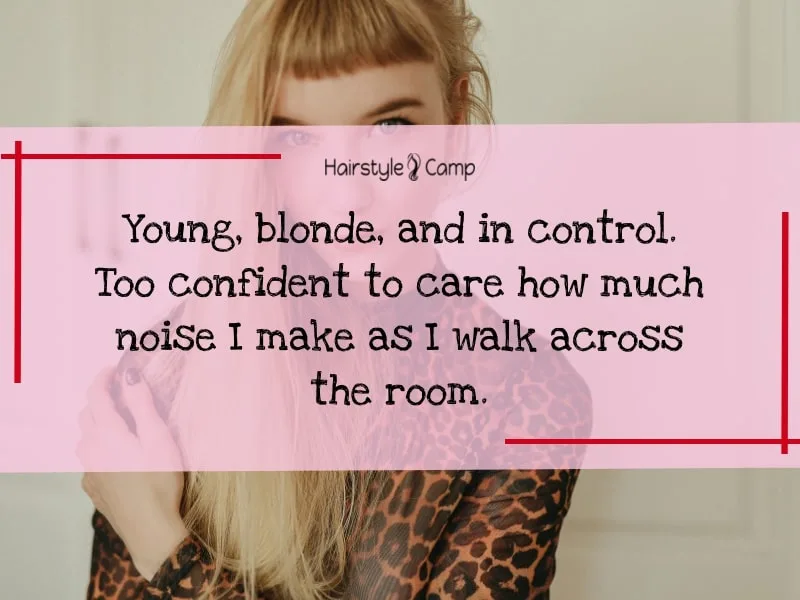 14. Going blonde is like getting yourself a crown and wearing it high and proud.
15. Confidence seems to come naturally to those with golden hair.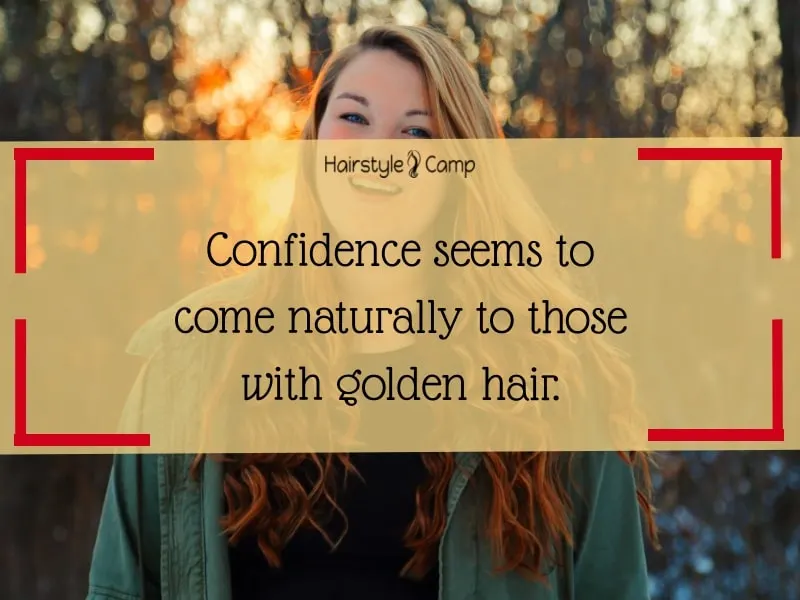 16. Being blonde is not only about the color of your hair – it is an attitude you imprint in every step you take.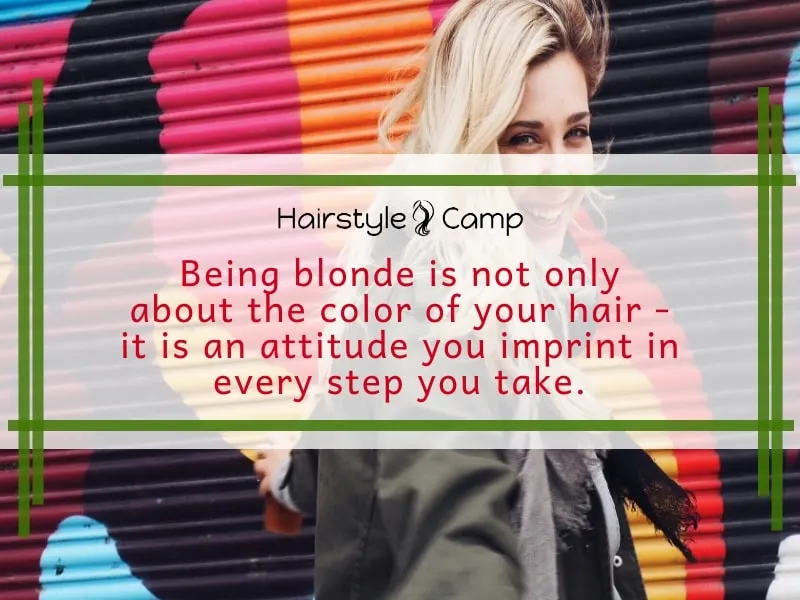 17. There are many different jokes about blondes, but the truth is that blonde girls always get the last laugh.