Dark and honey blonde hair color is always a great choice for any woman regardless of her face shape or hair type. There is a reason why all shades of blonde are so popular.
They brighten up your face, make you look younger and sweeter while giving you an appeal that all men are sure to notice. While sun-kissed and platinum blonde is always a good choice, it's hard for girls with natural dark locks to constantly dye the roots and keep their hair look nice and fresh.
That's why dark blonde hair colors are a great choice for brunettes. The mix of dark and honey blonde looks especially stunning and is recommended for women of all ages.
Who Should Try Honey Blonde Hair Color?
The honey blonde is one of the most versatile hair color shades within the blond pack. This is because – it has a dark color with a warm temperature which allows women of distinct hair textures to bet on the illuminated look without bringing any shock in appearance.
However, it is important to be careful when choosing the desired color shades. Honey blonde can generate unwanted contrast between the hair and the face, leaving the appearance somewhat "erased".
So, for brunettes with lighter or darker skins, the coloration is highly recommended as it combines perfectly with the yellowish background of the skin.
It is always best to consult a professional hairstylist before applying hair colors. Only he can apply the technique of hair colorimetry correctly maintaining the ideal combination which is essential to achieve a harmonic result.
How to Color Your Hair Honey Blonde?
YOu can follow the below video tutorial to do the right way.
Amazing Dark Honey Blonde Hair Colors
If you are wondering how you will look with dark blonde tresses, you can browse the honey & dark blonde hair color options we prepared for you.
Before making a decision to change your style, take a look at which color you like the best. When you go blonde after being a brunette for a long time, you'll need to reconsider such things as makeup and wardrobe.
But in any case, a color change will be good for your image, especially if you are ready to do some maintenance. So take a look at these options and make a decision.
1. Long Dark Honey Blonde Hair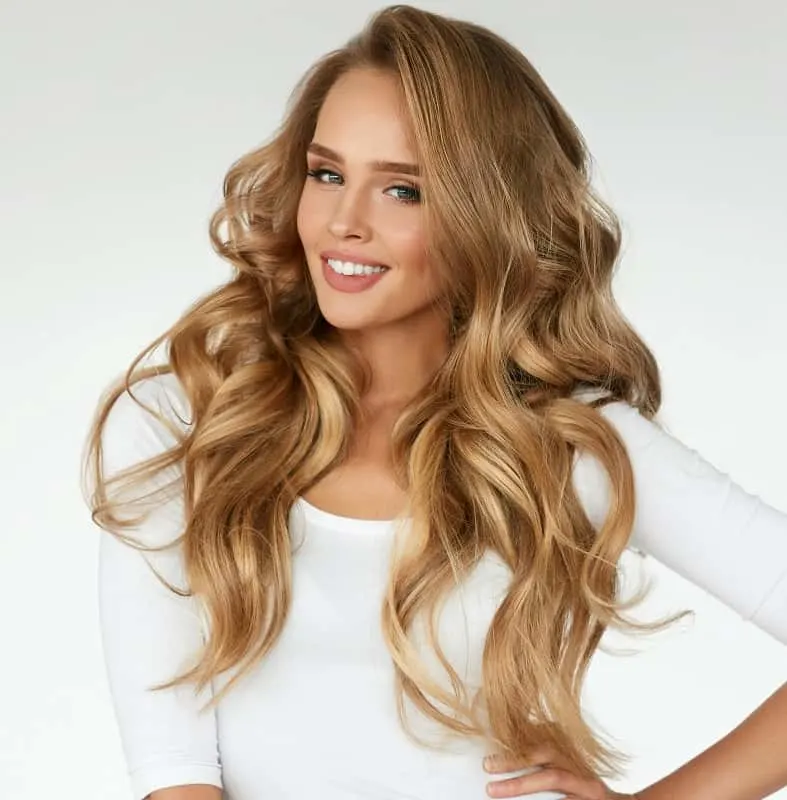 Mix light blonde and medium blonde to get a gorgeous shade of honey. This warm color is beautiful on every skin tone and looks amazing on long slightly wavy hair.
2. Dark Honey Blonde Balayage
With medium blonde as roots, honey blonde balayage really brightens the overall look up. Wear this color on long hair with soft mermaid waves.
3. Dark Honey Blonde Hair for Dark Skin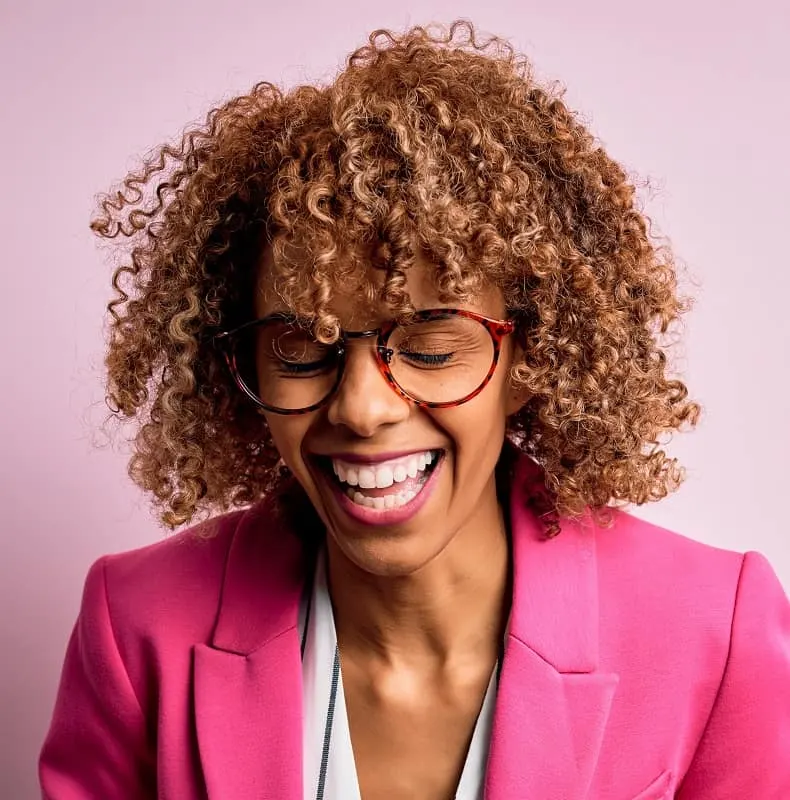 With honey blonde hair color, you can be proud of your naturally curly hair. As highlights or balayage, your stylist will know how to add honey blonde in the best way.
4. Blonde Updo with Bangs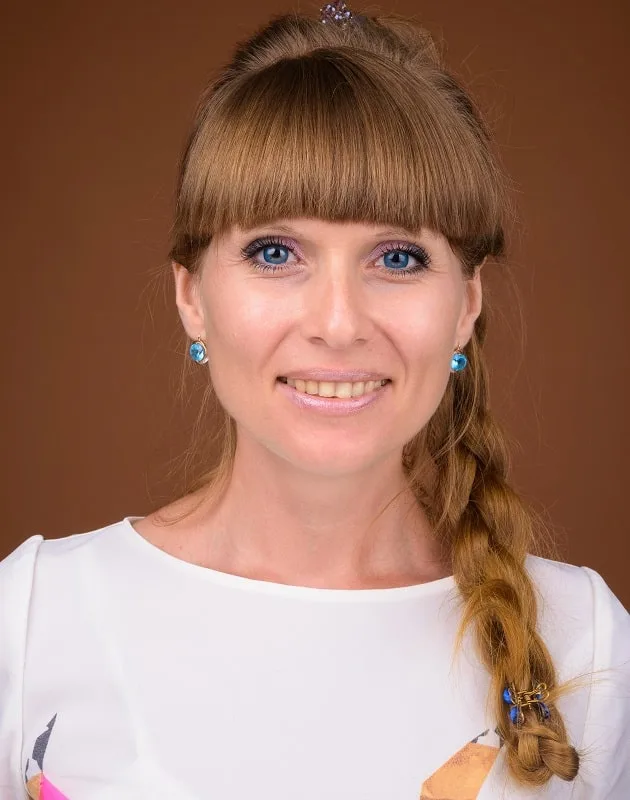 For a special outing or event, comb your hair straight back and braid it in a low ponytail that hangs over one shoulder. Straighten the bangs for an overall chic look.
5. Golden Blonde Waves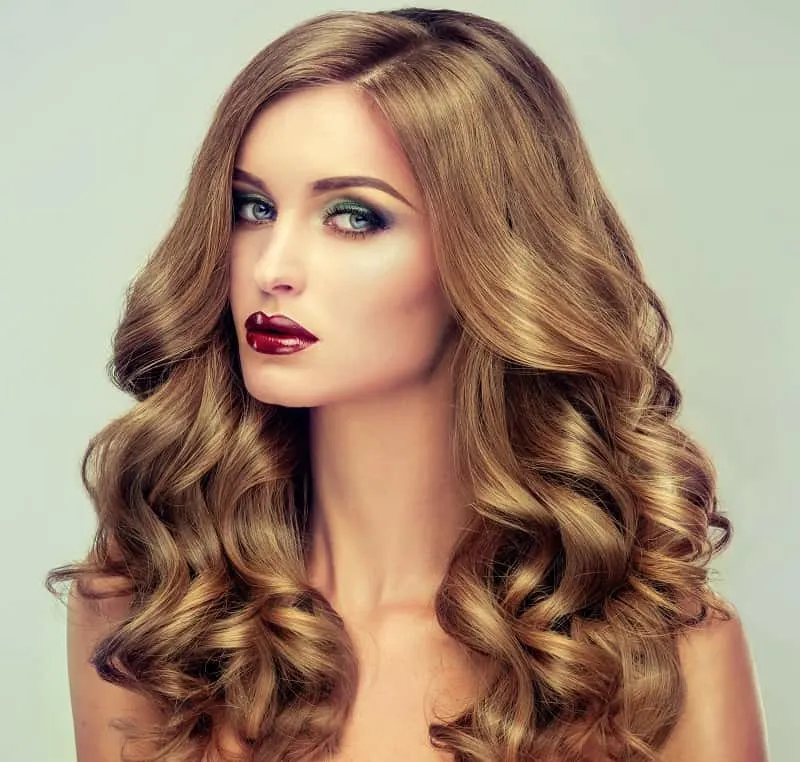 You'll look like you stepped right out of a hair commercial with these long luscious waves colored in golden blonde. Leaving your hair loose is the best way to show off your golden locks.
6. Honeyed Lob
The dark honey blonde hair color looks flattering on all skin tones. Use it as a base shade without any highlights for a basic yet refreshing change. Try it on a straight lob dangling above the shoulders with soft curtain bangs to frame the face while focusing all the attention on your gorgeous eyes.
7. Two-Toned Balayage
Step into the world of honey blonde without fully committing to it with an eye-catching balayage. The medium brown hue incorporated in between is ideal to transition from a dark top to light ends seamlessly. This two-toned look is a must-try for all the brunettes out there.
8. Deep Blonde Tresses
Mix together brown with blonde to achieve a deep warm caramel tinge that is sure to attract some attention. Get a fresh shoulder-length haircut and plait your front strands from one ear to the other to achieve a braided headband with your own tresses. Adorable, isn't it?
9. Inverted Curly Bob
Add subtle light blonde babylights on a deep honey blonde base to achieve a super glossy look. Show off your beautiful curls by chopping them in an inverted bob featuring stacked layers at the back that elongate towards the front. Use a good quality curl-defining cream to keep those natural coils bouncing.
10. Soft Streaks
This dark honey blonde hair color idea is perfect for those who don't like a full-blonde mane. Keep it gentle with softly blended highlights on a dark base shade. The end result will be dreamy bronde tresses that are sure to turn around many heads. Classy without a doubt!
11. Ombre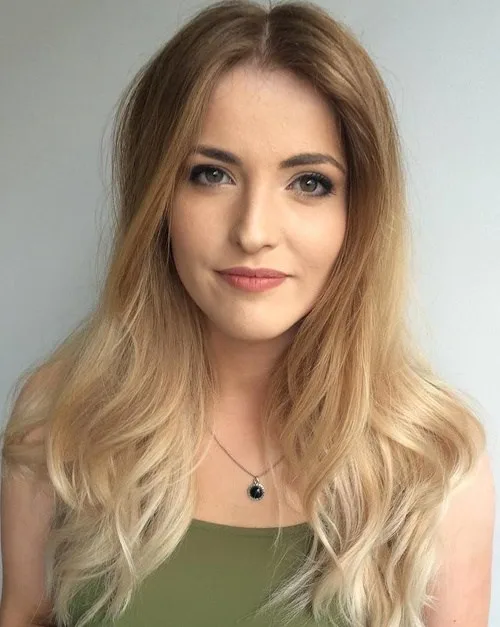 An ombre is the smartest way to go when you are just choosing a blonde hair color. Keeping the top darker than the ends can look very natural with the right color mix.
12. Honey blonde highlights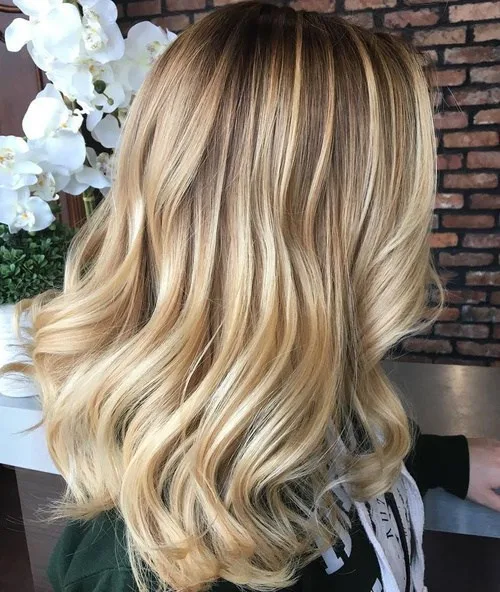 Another simple way to change your hair color is to use highlights. Honey blond will look good coupled with dark blonde tresses. You can dye them all the same color later on.
Ombre Hair Color Ideas to Try With Bangs
13. Reverse ombre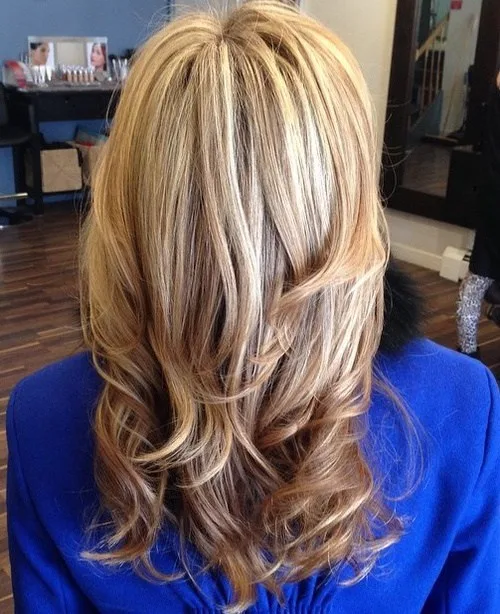 A reversed ombre is another smart way to go about your blonde locks. You can slowly move toward bleaching your tresses while sporting a really stunning hair color: platinum blonde on top and dark blonde on the bottom.
14. Sun-kissed mix
Sun-kissed locks look amazing on any woman. However, this color is pretty hard to maintain since it tends to look duller with time. In order to smooth out the effect, throw dark blonde hair color into the mix.
15. The more the merrier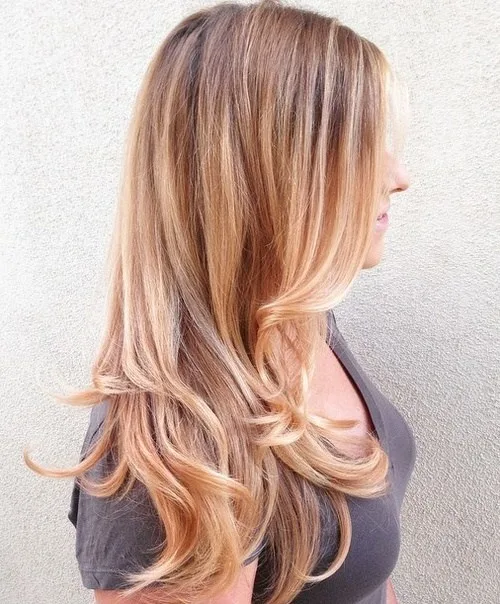 The more shades of blonde you use, the more interesting your hair will look. Ask your hairstylist to choose three blonde shades that will look natural together and go on to get highlights.
16. Add some red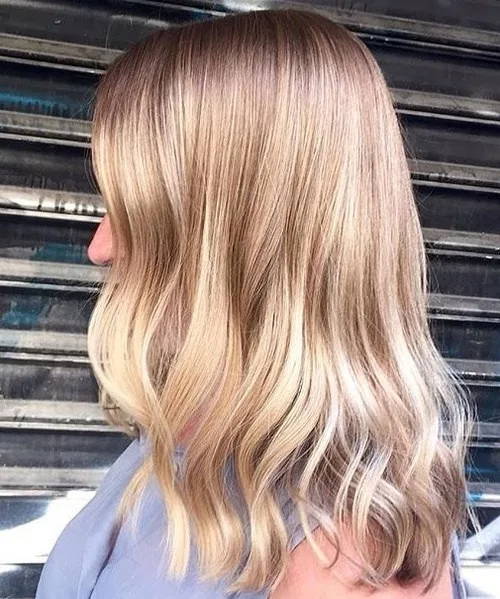 Adding some red-blonde on top will make your honey blonde hair color look especially amazing. This is another way to mix the blonde shades without looking unnatural. Enjoy the red!
17. Partial highlights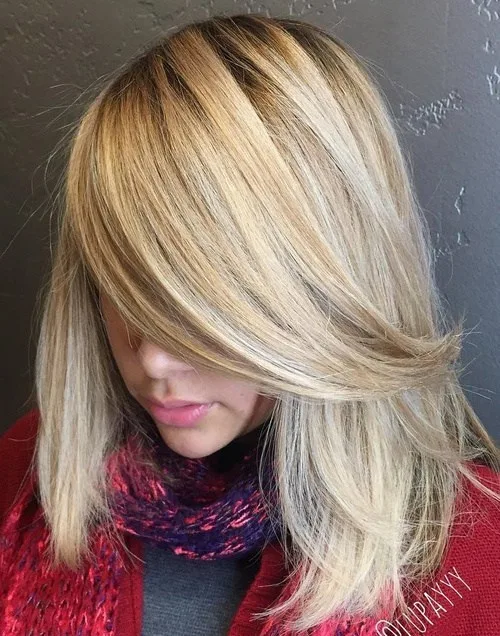 If you like to experiment with blonde hair colors, consider getting partial highlights. There are many ways to go about them. One of them is just dyeing your bangs. Give it a try!
18. Platinum blond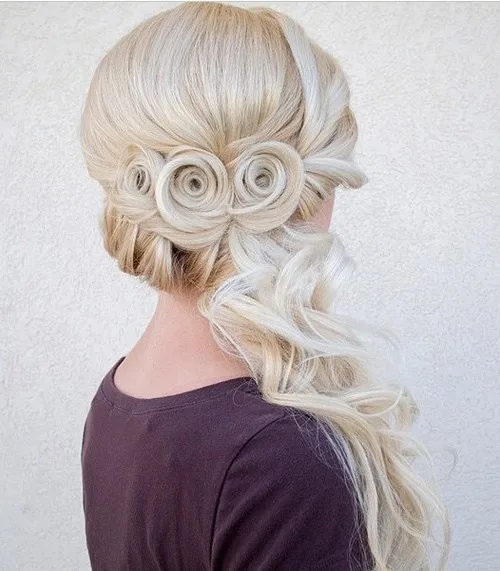 If you are ready to do some close hair maintenance, then this platinum blonde color is for you. It always looks bright and amazing. So you can dye your hair for a special occasion.
19. Add the red color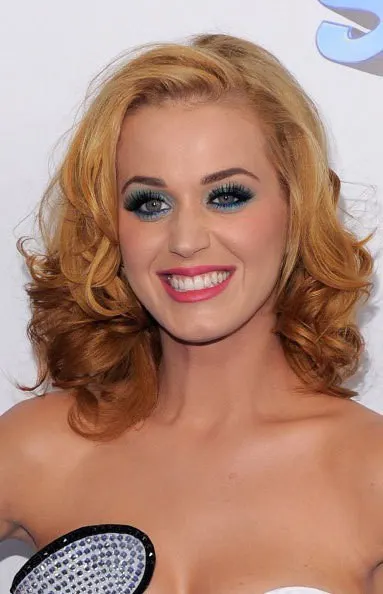 Honey blonde hair color can look very interesting when coupled with bright red on the bottom. This hair color mix will require some smart dyeing. Ask your hairstylist for help.
Trendiest Auburn Hair Color Ideas With Blonde Highlights
20. In the middle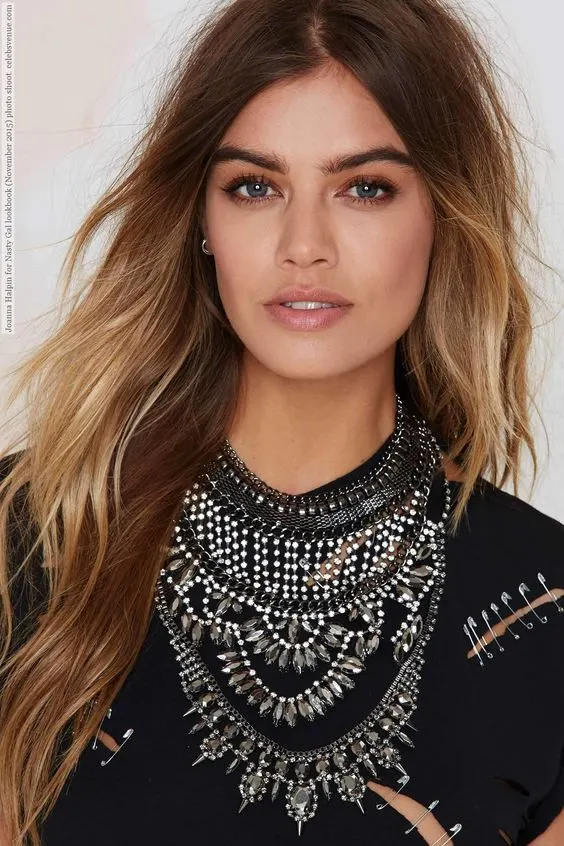 This is another way to go about adding some blonde to your dark hair. This partial highlighting technique doesn't suit everyone. Be careful, you might not like the result.
21. Unorthodox ombre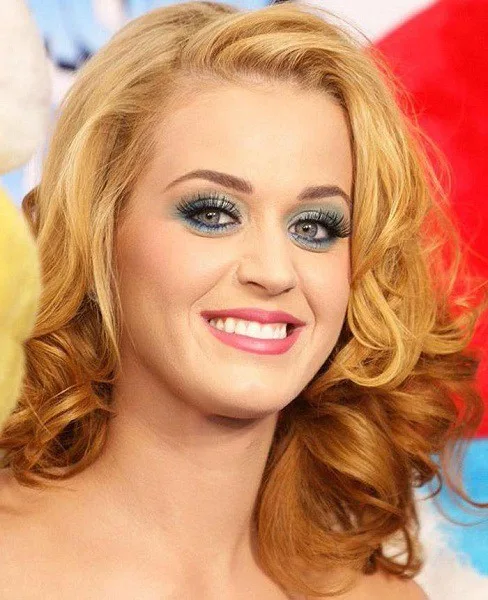 If you are looking for a hairstyle that will blow your mind away, consider getting an unorthodox ombre. Use honey blonde hair color on top and bright red on the bottom. You will definitely turn some heads your way.
22. Bright honey hair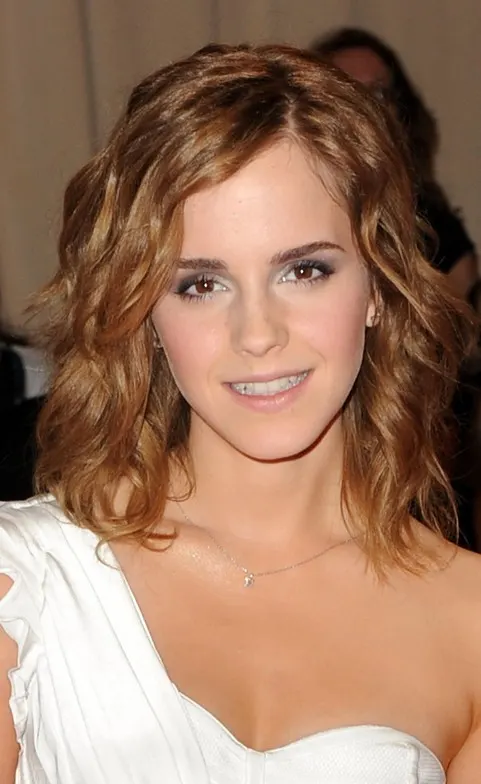 If you like bright hair dyes, you can enjoy this mix of dark blonde hair color with hints of honey. This color will need regular touch ups but it is truly worth it!
23. Long and blond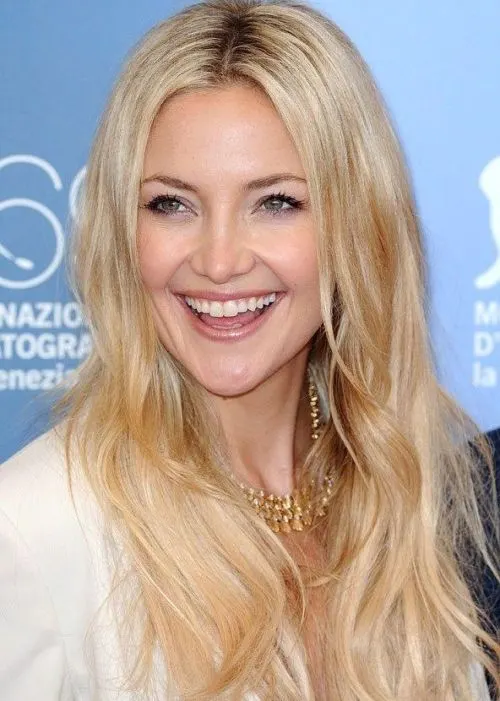 The longer your tresses are, the more fabulous they will look when dyed blond. A touch of honey dye on the light blonde locks will truly amazing. Give it a go!
24. Soft and natural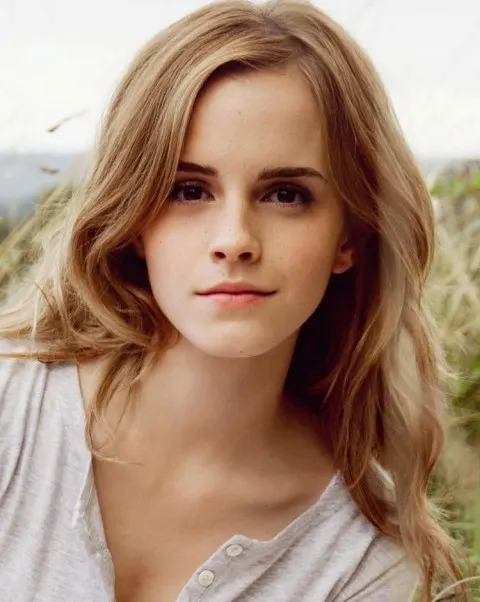 If you don't like extravagant hairstyles and appreciate natural colors, you will need to do some serious work. Make sure your stylist knows what you are looking for, so you can get a natural honey blonde shade.
7 Different Shades of Blonde Hair Color to Try
25. Dark and worry free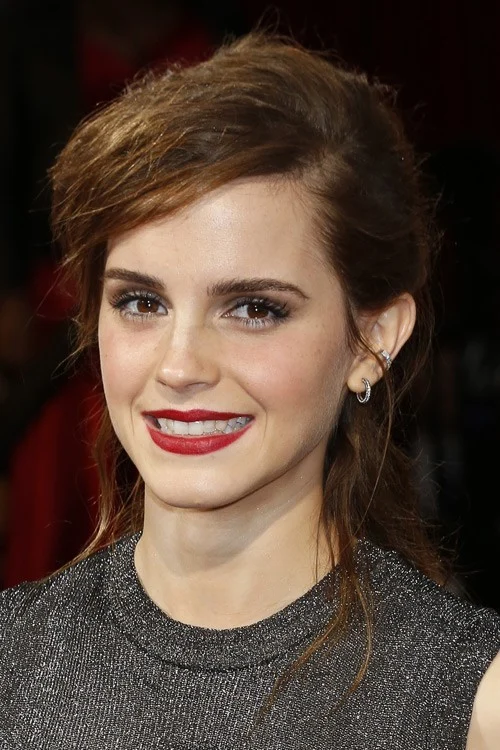 Going blonde is a tough choice, so you can start by lightening up your locks a bit. You can proceed to acquire your favorite color gradually in order for it to look natural.
26. Bright and amazing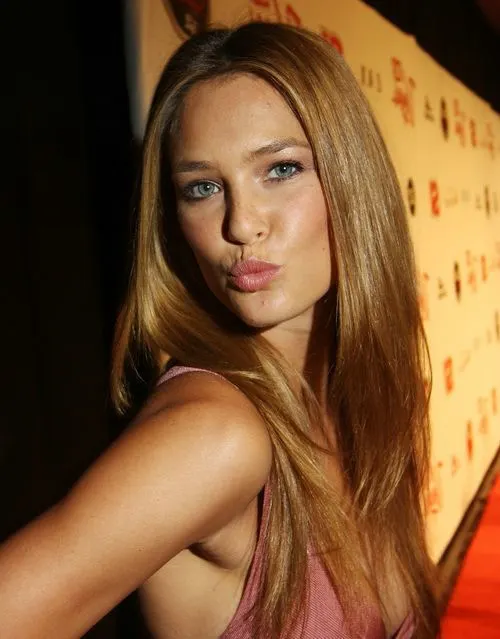 Dark honey blonde shades look different on various natural hair colors. So if you are starting with blonde locks, you can get an amazing honey hue that will blow your mind.
27. Dark blonde highlights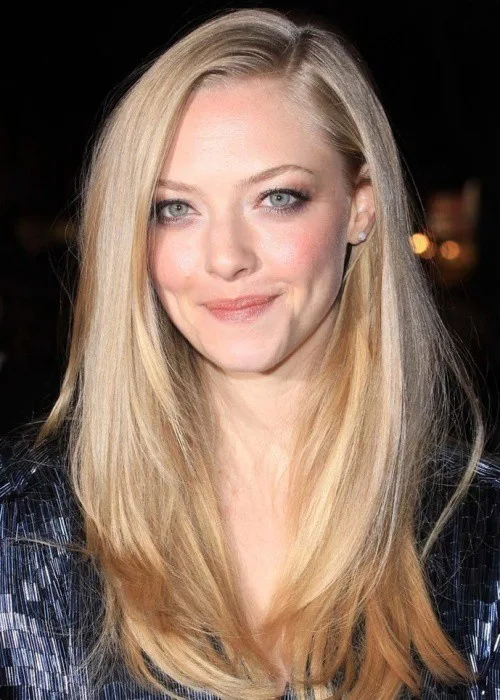 Diversify your light blonde tresses with dark blonde highlights. It can be the first step to getting out of the monthly dyeing routine. Make your hair a bit darker and forget about frequent touch ups.
28. Honey blonde highlights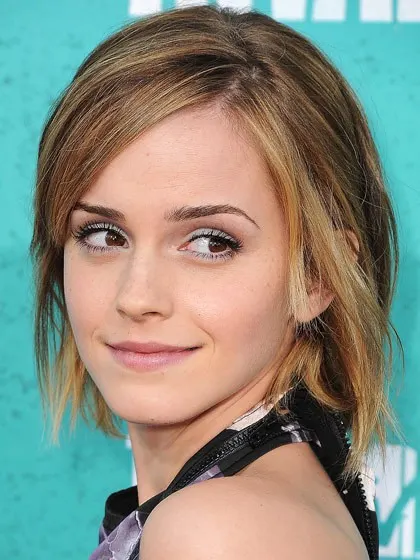 Honey blonde highlights look good on any hair color. So even if you are in-between colors or can't choose between the shades, honey blonde is always a great way to go.
29. Red partial highlights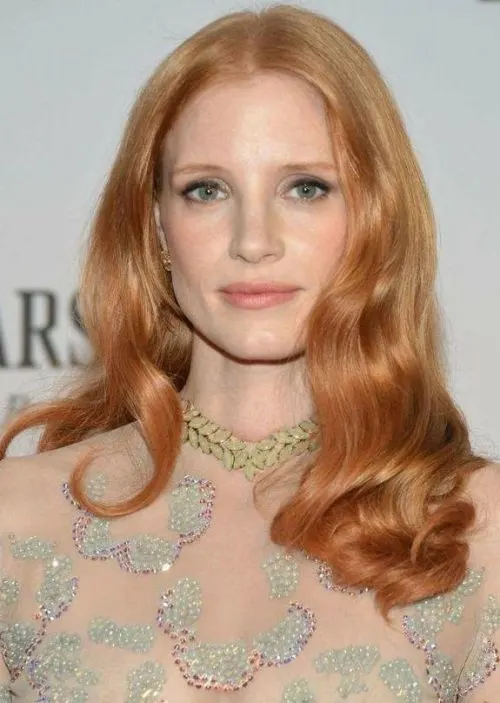 Partial highlights are a great way to go when you are not brave enough to do a complete makeover. Take a look at how one or another color looks on your head before making further decisions.
Wanna Try Something Different? Try Rose Gold Hair Colors
30. Dark blonde fringe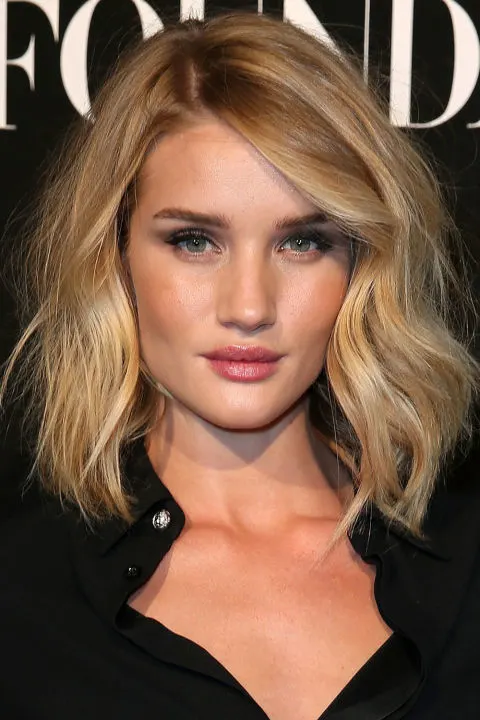 Dark and honey blonde hair color will look great on your fringe regardless of what shade you use for the rest of your head. Start with your bangs and go from there. You won't be able to stop!
31. Dark honey shade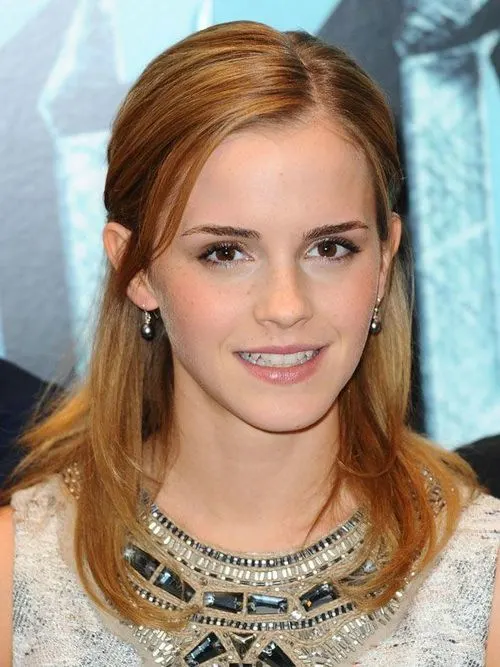 Dark honey shade looks very natural. If you've chosen this hue, don't try to make any blonde highlights. Such approach will ruin the softness this color is offering. Stay with it!
32. The roots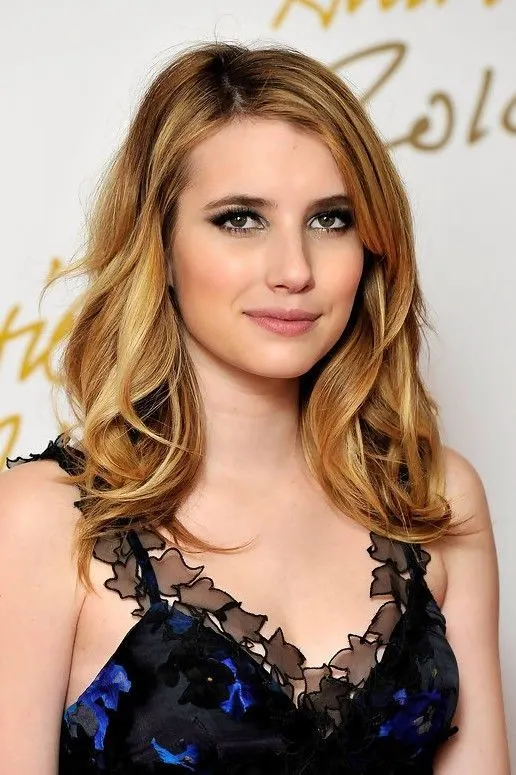 When you are experimenting with dark and honey blonde hair color, you need to pay special attention to the roots. Blondes with black roots might look good, but honey shade with black roots doesn't seem too fashionable.
33. Pink highlights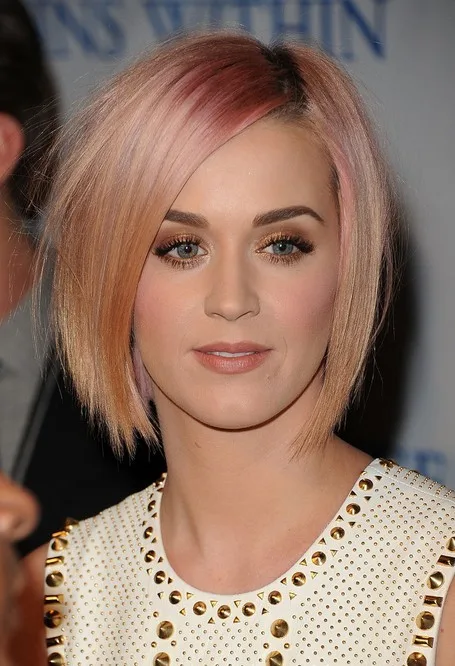 If you want to diversify your blonde hairstyle, consider adding some wild colors into the picture. Pink looks the best with strawberry blonde but appears just as fine on dark blonde locks.
34. Touch of honey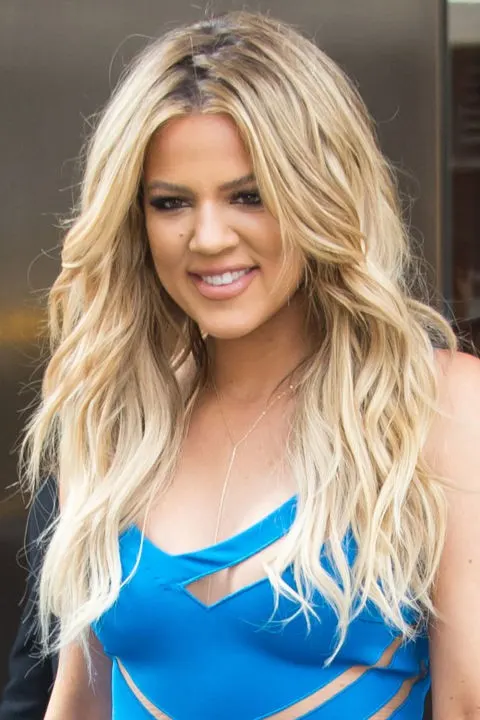 If you love your blonde tresses but want to change something in your image, consider making subtle honey highlights. They will immediately give your hairstyle an extra zest.
35. Fashionable silver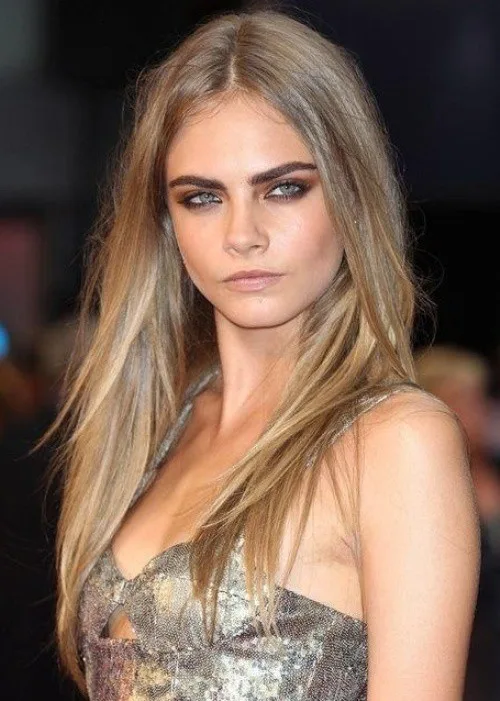 Silver hair is becoming trendy among young women. However, dyeing all of your locks gray will make you look years younger. Consider making just a few silver highlights on your blonde hair.
36. Long honey bangs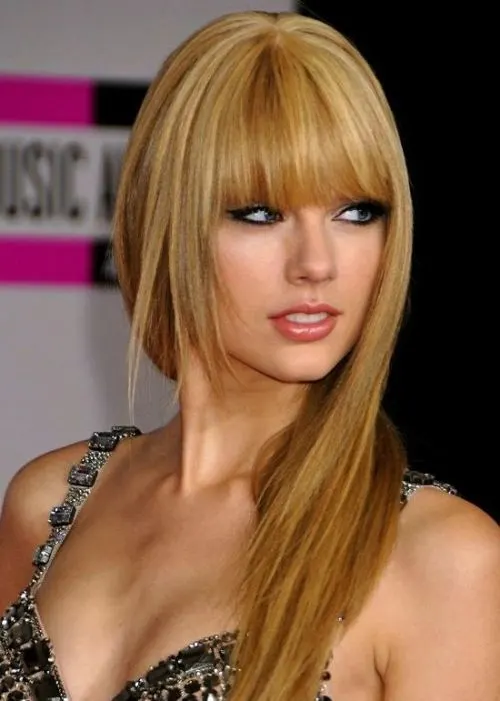 If you have long and straight locks, bangs are a great idea. When you are dyeing your tresses honey blond, give a little more brightness to the bangs. They are what people notice first.
37. Dark blonde on top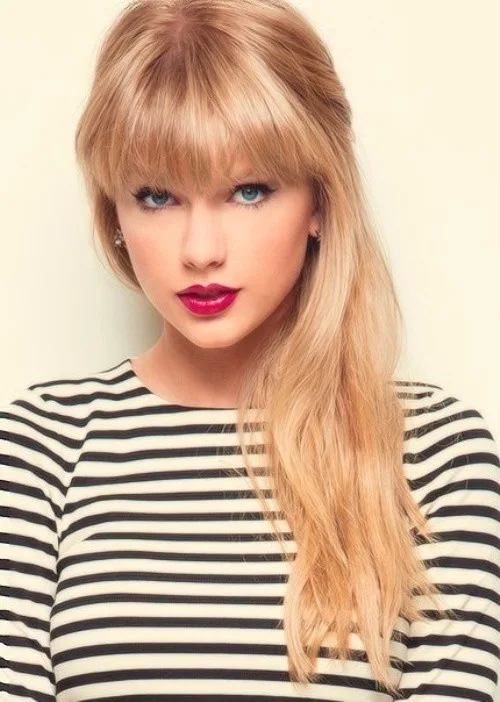 This very special ombre will look fantastic regardless of the length of your hair. Dark blonde on top and light blonde on the bottom will make you look so stunning that the heads will be turning at the speed of light.
38. Grey Blond
If you are tired of your dark blonde hair color, you can subtly change to fashionable gray blond. This soft color will make you look mysterious yet natural. Give it a try and you won't regret it.
39. Another fun ombre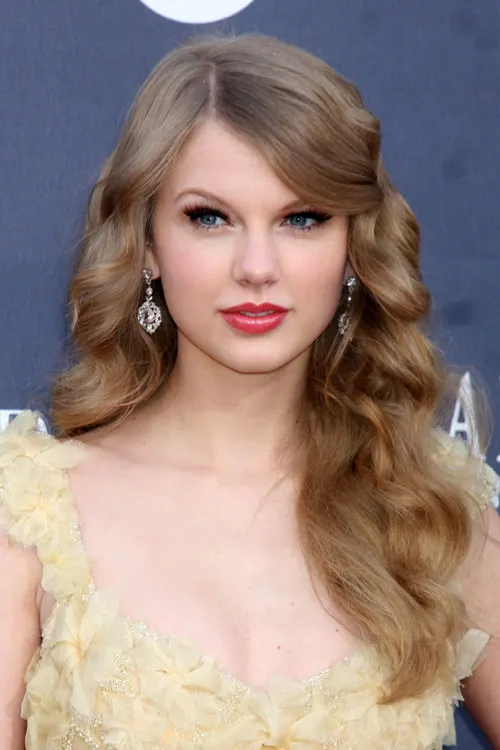 Blonde shades are great to have fun with. This particular ombre seems very natural. Grayish blonde on top and honey blonde on the bottom create an explosive combination that every girl will love.
40. Honey and black
If you are not a fan of frequent color touch ups, you can enjoy this hairstyle with your natural locks on top and honey-blonde tresses on the bottom. You'll save plenty of money on salon visits.
Creative Caramel, Violet & Cinnamon Hair Color Ideas
41. Shiny beauty
The next time you take a seat at the stylist's chair ask him or her to really make you shine with bright blonde shades. Such color is not easy to achieve and might take several dyeing sessions but the result is truly marvelous.
42. Honey curls
If you've made a decision to just color your ends, you can make them seem even more impressive by curling them. Honey blonde curls coupled with straight light blonde hair is a great mix.
43. Subtle highlights
If you have dark natural hair, making it blonde is not a matter of minutes. You will need at least a couple of visits to the barber shop. Start with creating subtle honey highlights and go from there.
44. Blonde splash
Being fashionable doesn't always mean being trendy. You can make up your own hair color with different blonde shades. Just let your imagination run wild and enjoy the results.
45. Grey and sun-kissed
Grey and sun-kissed blonde hair make a very special impression. Dark on top and shiny on the bottom create a contrast that will surely mesmerize the onlookers. A great idea for a special occasion!
46. Dark blonde trick
Dark blonde hair color can be a great help for a transition to platinum blond. If your hair is naturally dark, start with dyeing them dark blond. In about two months you can easily get the platinum shade you always wanted.
47. Mix and match
If you've got for honey blonde hair color as an intermediary level from dark to light blond, don't forget to get regular color touch ups. The mix and match appearance might not suit you.
48. Dark blonde extravaganza
Only an experienced hairstylist can make dark blonde shades look natural on black or brown hair. Show this photo to your stylist and perhaps he can manage the same results.
49. Hidden dark blond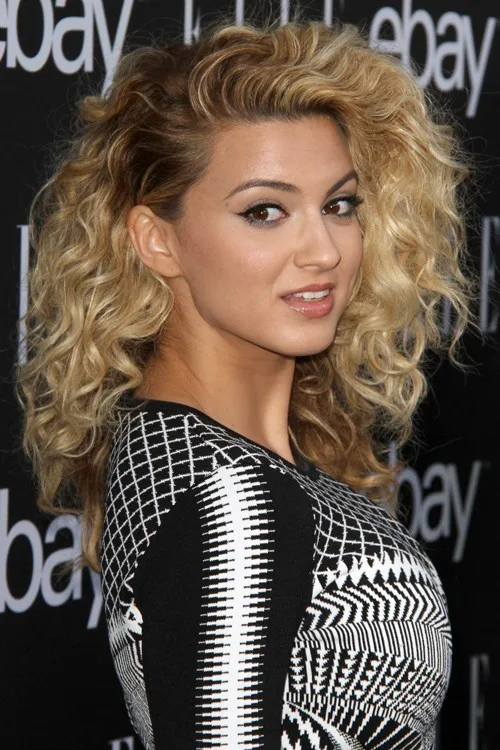 Your dark blonde natural locks will look amazing with sun-kissed blonde shades. You don't even need to go for touch ups. Subtly hidden dark blonde roots add your image a certain harmony.
50. The right contrast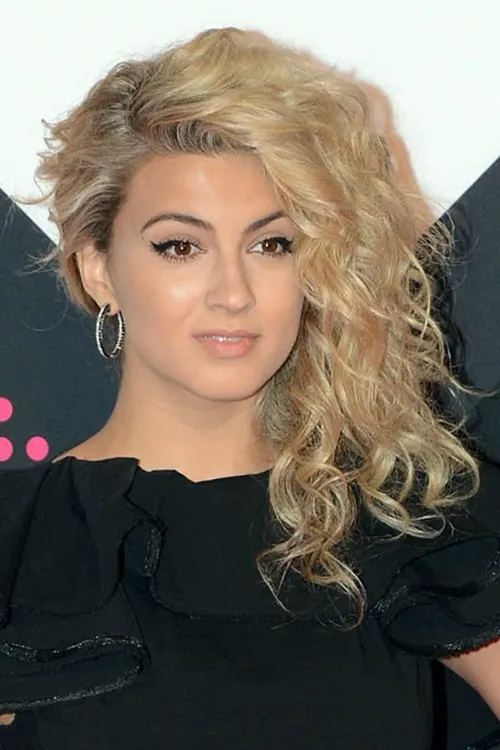 Contrasting hair colors is a special art. So don't do it at home! Ask your stylist for some assistance especially if you don't want to look as if you are in dire need of a touch-up.
51. Honey asymmetry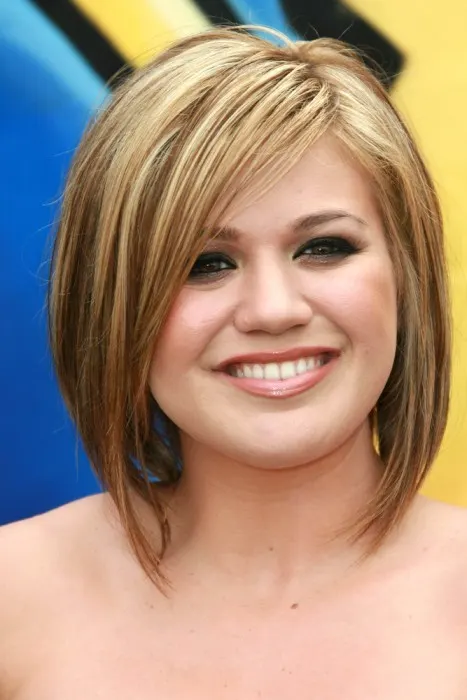 Honey blonde hair color looks especially great on asymmetrical a-line bobs since the thin frontal strands make it more obvious.
52. Smart highlighting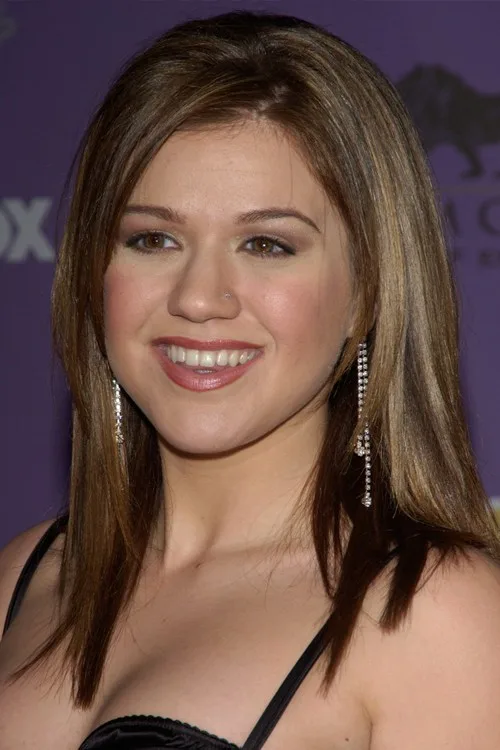 If you've decided to go for honey highlighting, make sure to do it the right way. If your hair is dark, then the honey strands must be very subtle. Otherwise, the contrast will look unfortunate.
53. Stunning redhead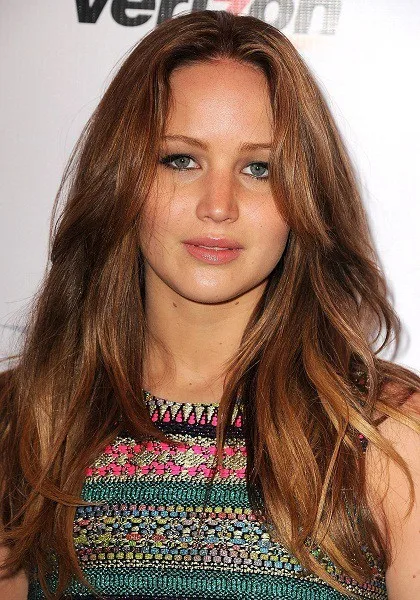 Even the most stunning redheads need some help to brighten up their locks. Honey hair color will do the trick every time as long as you use the brightest hue.
54. Color asymmetry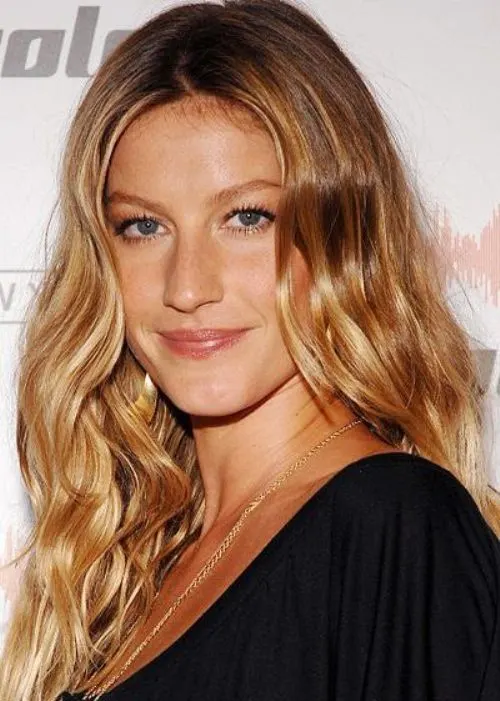 Color asymmetry is a wonderful way to show your uniqueness. Dye one side of your head dark blonde and the other honey blond. You'll be surprised at how striking your hair will look.
55. Hair extensions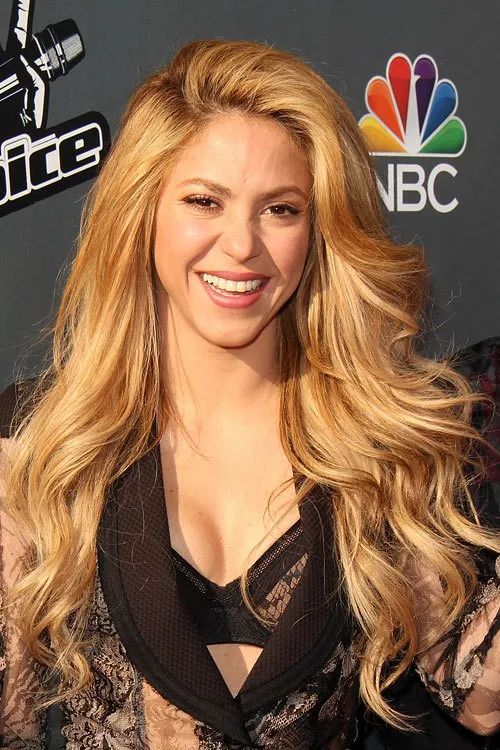 If you have short and thin hair, nothing can stop you from getting a beautiful sun-kissed mane! Just choose the hair extensions you like most and get ready to shine!
56. Rich honey brown
This rich honey brown is easily achieved for girls with dark hair. Just make sure to get the color touched up often since it can wash out pretty quickly.
57. The real deal

If you want to get beautiful natural-looking blonde locks, you have to use the honey blonde color as your weapon. It will make the blonde richer and more fabulous.
58. Dark blonde highlights
.
Dark blonde highlights are a great way to diversify your simple blonde locks. The more of them you have, the more natural your hairstyle will look.
59. The natural look
Don't overdo the highlighting when it comes to creating a wonderful hairstyle. The more natural your hair looks; the more amazing impression you will make.
60. Long and beautiful
When you are sporting long hair, make sure you do the coloring right. The top should be slightly darker than the bottom in order to avoid roots being too obvious.
These hair color ideas can help you make a choice when it comes to dark and honey blonde shades. Remember, no matter what color you start with, some work and patience can help you reach the greatest results.