Short hairstyles are definitely on trend. From the pixie to the Bob, we're seeing a bunch of ideas to get a different look that's celebrity-level. But a hairstyle will never be completed with a great hair color to make it stand out and for you to get noticed. Whatever your style is, colors for short hair will only make it pop and even create a great mix with the haircut you already have.
Best colors for Women With Short Length hair
The first thing you need to know is color is not something you can easily do at home, especially if you're going for something really elaborate. Ask your hairdresser or look for an expert that you can ask all your questions to. That color trend you love can be your next style if you do it correctly, no matter how short your hair is. Let's take a look at some ideas that are going to make you shine!
#1 Bob + Balayage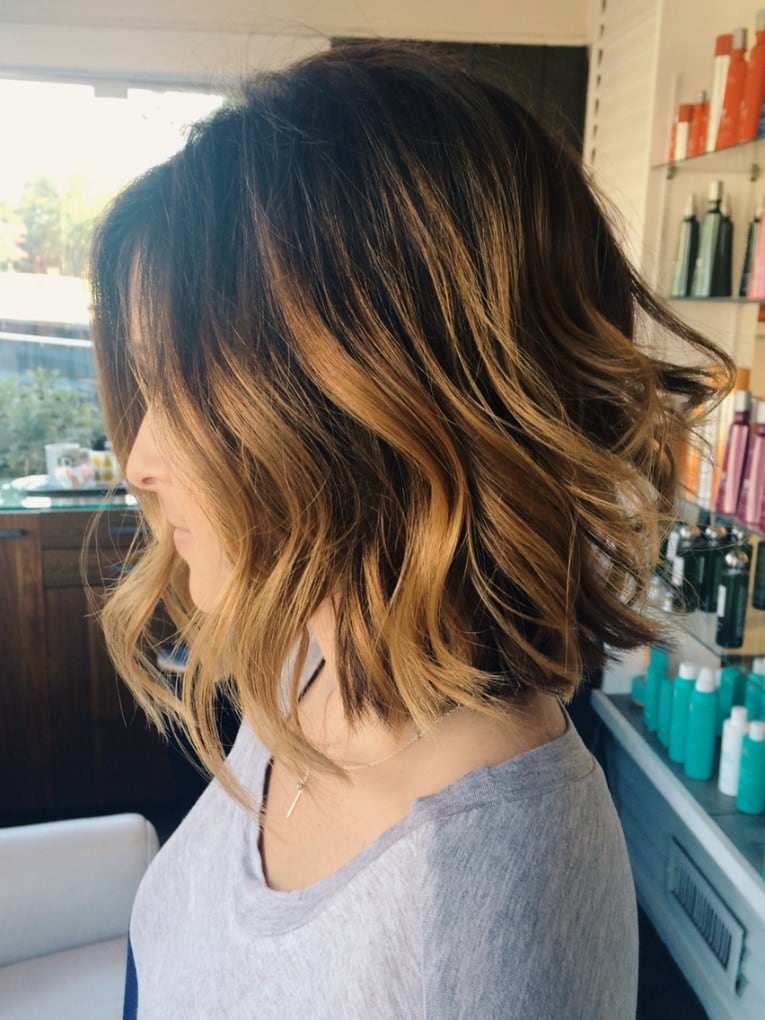 The ombre hair was everything in hair color trends during 2015 and a bit of 2016, but during fall season it transformed into a more delicate trend, the balayage. Whether you have curly and layered hair or straight and blunt cut, it's a great way to accentuate the texture of your hair. In some cases, it can add volume to your layers and make your hair look fuller and healthier.
Katy Perry did it with a pixie and Cara Delevingne tried it with a long bob. And as edgy as this color is, it will get you what you want: all eyes on you. If you're going for it, keep in mind that is always best to find a hair color that matches or flatters your skin tone. The plus for girls with short hair is that this color would look better this way than with long locks because it will give you a healthier look.
#3 The classic highlights
When it comes to hair color, this is a no-brainer for both stylists and clients who want their features to be enhanced without the need to dye all their hair. Highlights can go anywhere from soft brown to blonde, depending on your natural color, and it will instantly create the illusion of volume and will direct the light straight to your face. For an effortless look, make sure the color you're adding is similar to your natural one.
#4 Natural hues
Do you love your natural hair color but you think there's too much damage and you can't see it anymore? Dying it with a very similar tone is an option that's very trendy these days. Colors for short hair can be tricky, so if you want to eliminate the risk, go for the 'nude'. That way you don't have to worry about the color matching your eyebrows and the maintenance will be easier.
Hairstyles With Caramel Highlights
#5 Dark burgundy
If your natural color is dark and you can't be bothered with the whole bleaching process, then red is your way to go. It's great for enhancing and edgy pixie or bringing life to a straight bob. And you can go as soft or bold as you want.