For those with a receding hairline, there are a few different ways to deal with it. But a buzz cut is a great option because it will help to disguise the fact that you are losing your hair. Plus, it is a very easy-to-maintain hairstyle, and it is easy to keep styled correctly.
If you are looking for an easy way to deal with your receding hairline, consider getting short buzz cuts to make a bold statement.
Buzz Cut for People with Receding Hairline
If you have noticed that your hair is receding at an alarming rate, there are a few buzz cuts you can try to stop the trend.
1.

Short Buzz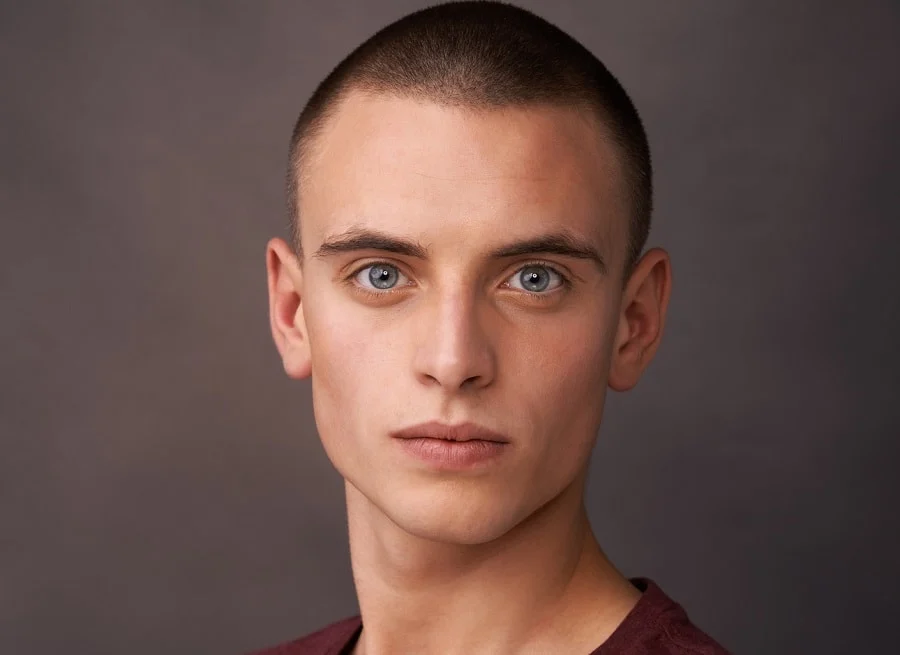 This will help to minimize the appearance of your receding hairline and make it less noticeable.
To buzz your hair, start at the front of your head and work your way back, clipping the hair as short as you want. Be sure to go slowly and evenly to avoid creating any unevenness.
2.
Induction Cut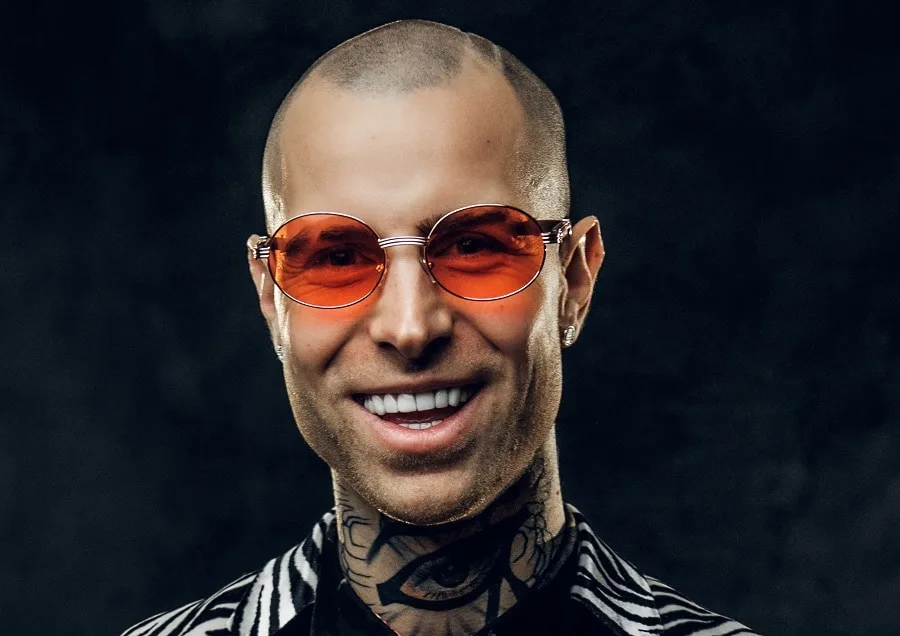 Use a sharp clipper to make a horizontal cut along the hairline, starting at the center of the forehead and working outwards.
Be sure to angle the clipper slightly upwards as you make the cut close to the scalp.
3.
Burr Buzz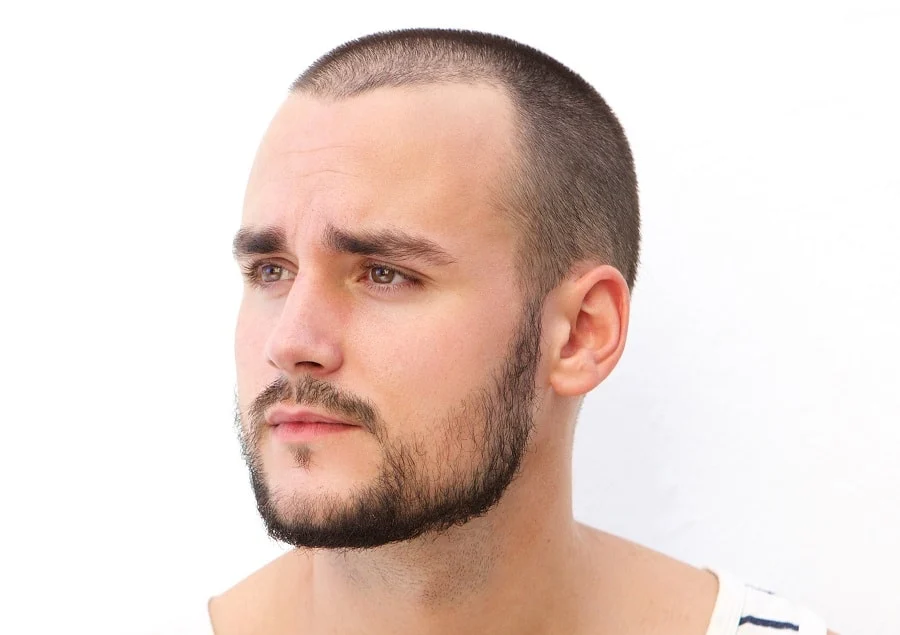 Start by using a clipper with a #2 guard to buzz all over your head. Be sure to blend the top of your hair into the sides to create a natural look.
To finish the buzz cut, use a trimmer to clean up the edges around your receding hairline.
4.
High Fade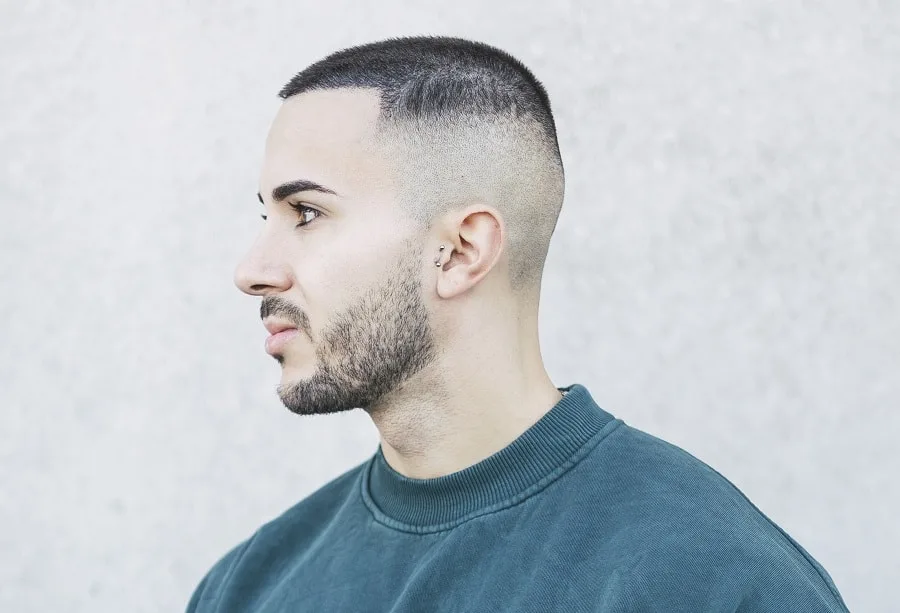 It is a great way to achieve a masculine look with short hair and a receding hairline. To start, use a zero-size trimmer to fade the hair on the sides and back of the head.
Next, use a clipper with a #2 guard and work your way down to create a clean, sharp look on the top. Be sure to fade the hair smoothly into the skin for a natural finish.
Maturing Hairline Vs. Receding Hairline
5.

Uniform Buzz Cut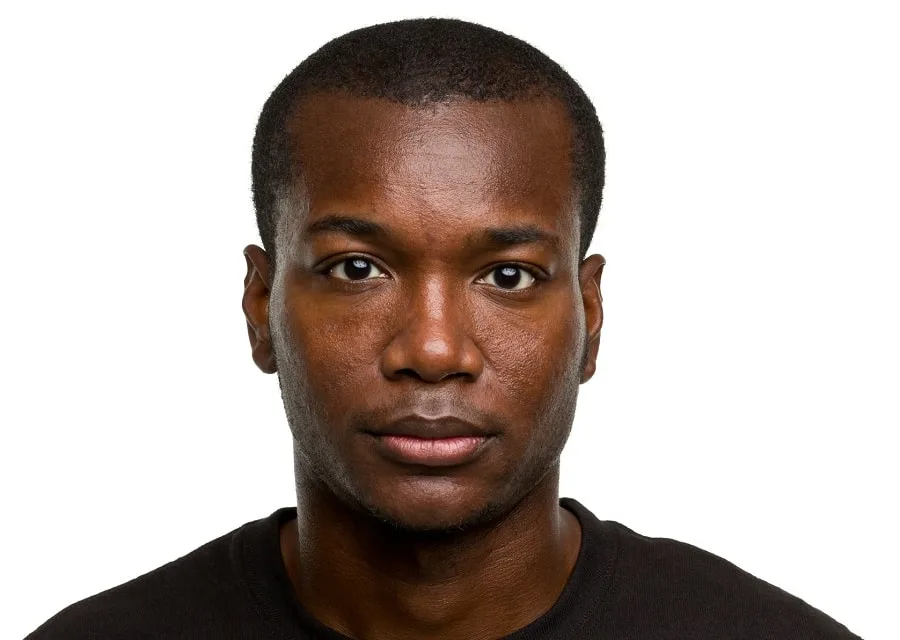 Start by cutting the hair on the top of the head short and even. Then, use a clipper to smoothen the hair on the sides and top. Be sure to go slowly and be careful not to cut too much off.
6.

Short Brush Cut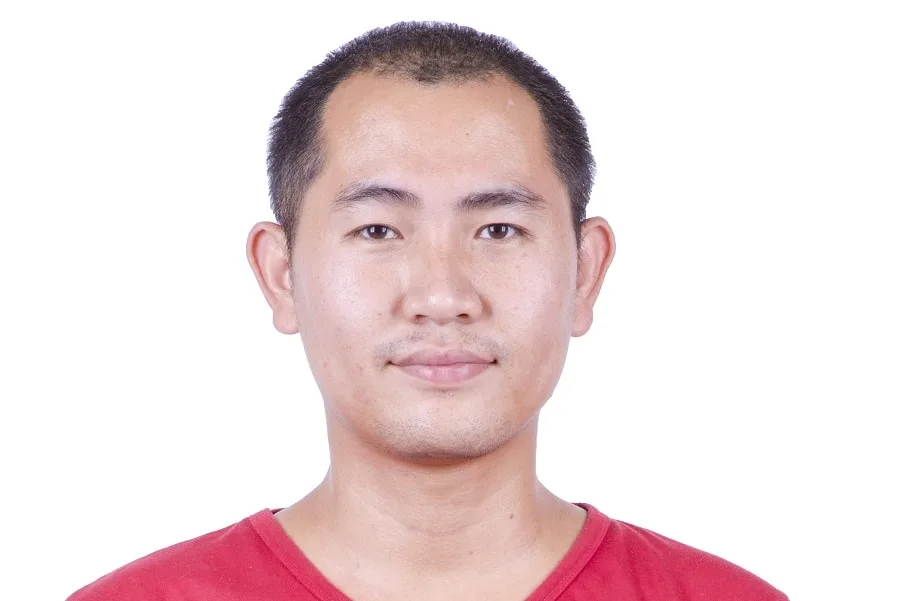 This buzz cut is a great hairstyle for those who want a low-maintenance look for their receding hairline. You can achieve this look by yourself.
Just start by trimming the hair using a number three clipper. This hairstyle is easy to care for and can be worn in both casual and formal settings.
7.

Classic Buzz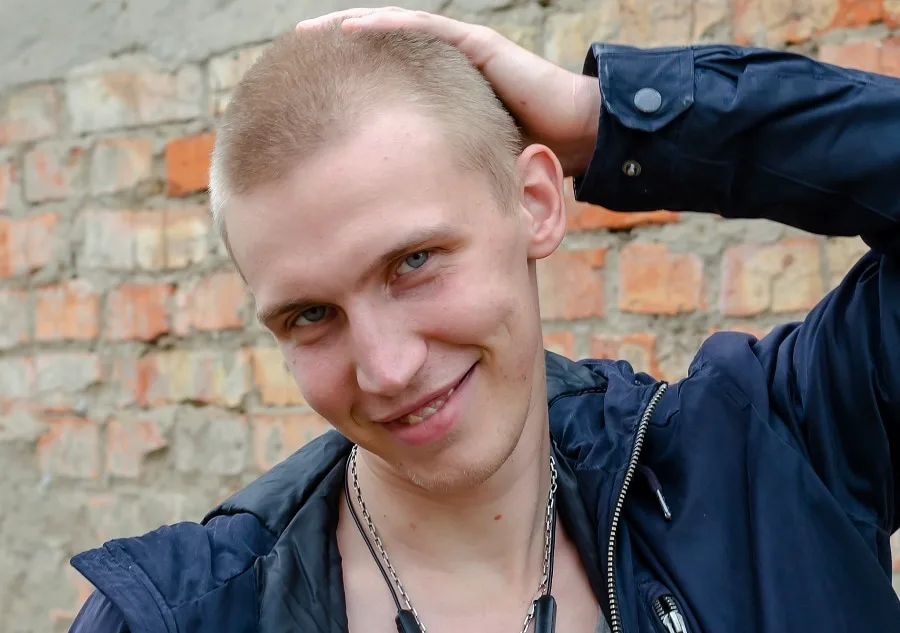 To achieve this look, start with clean, dry hair. Use a clipper to buzz the hair all over the head, keeping the length uniform.
Start at the front hairline and work your way back. Be sure to cut the hair behind the ears and at the nape of the neck.
8.

Modern Butch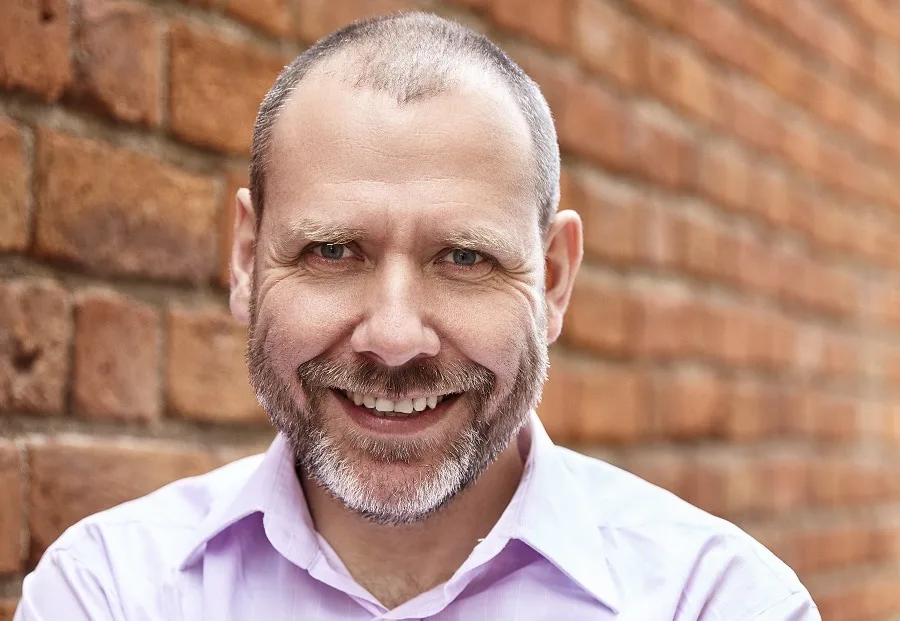 This buzz cut with receding hairline style looks good on men over 50. You may keep the hair between ¼ and ½ of an inch. So, you can use #2, #3, or even #4 clipped to cut your hair evenly.
But make sure you use only one guard and don't mix and match the size.
9.

Military Cut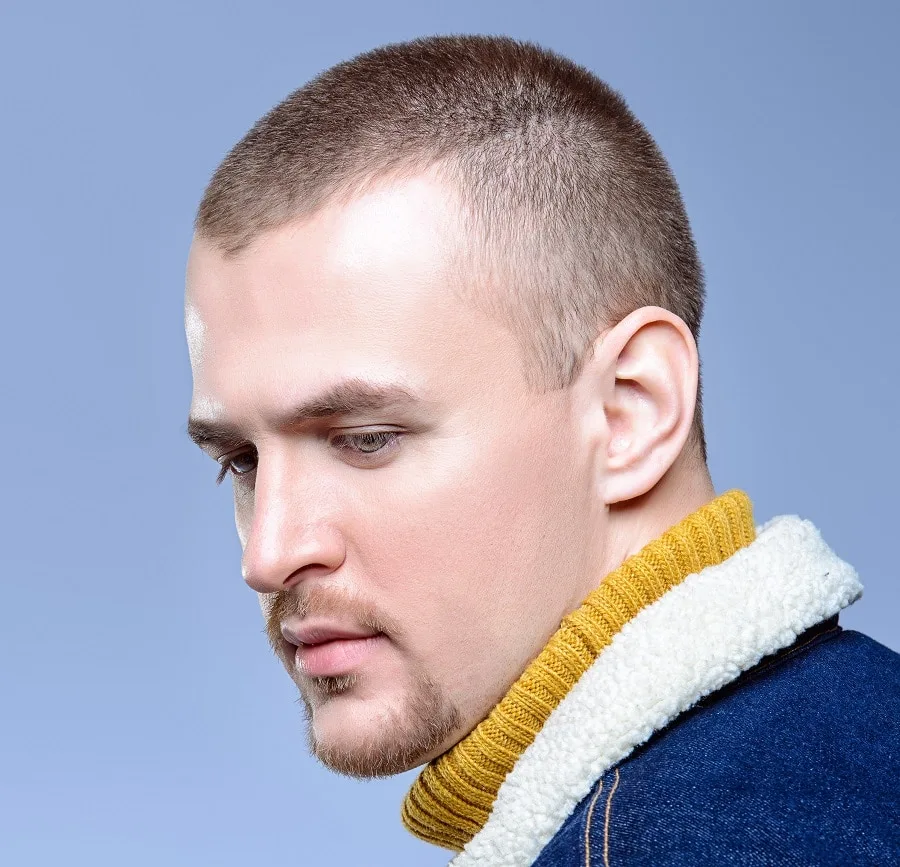 The hair is first clipped very close to the head using electric clippers. The clippers are then moved up and down the head, in short, even strokes to create a buzzed look.
The hair on the top of the head may be cut slightly longer than the sides and back to create a bit of height. Style a beard with the military buzz cut to add vibrance to your manly look.
10.

Nerdy Receding Hairline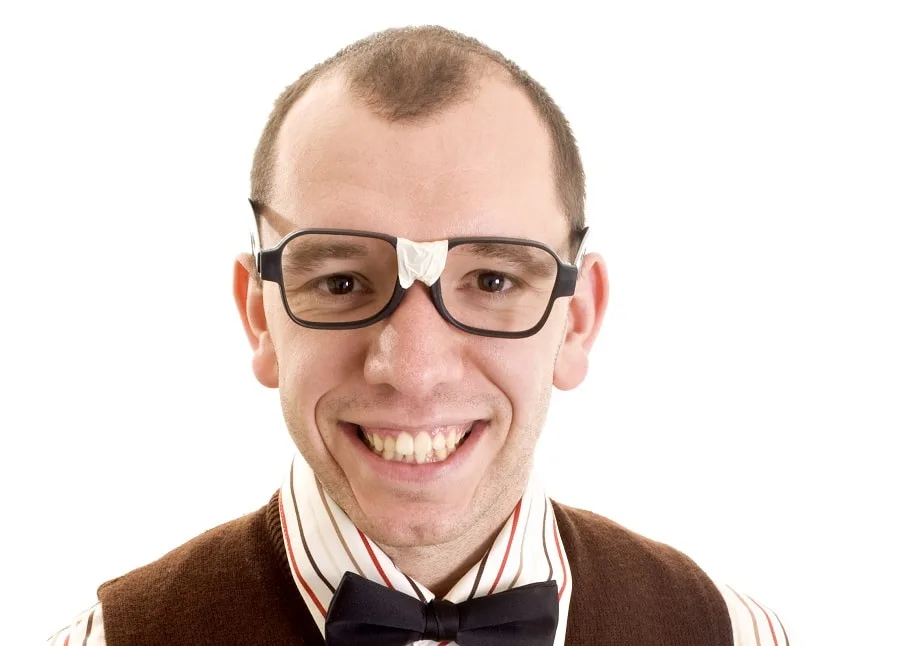 This buzzed style is perfect for vertex receding hairline. Using a scissor will help you look natural, while the clipper may give you an artificial look.
But you must be careful while cutting along the hairline so that you don't weed out the hair in the middle.
While a buzz cut won't magically make your hairline grow back, it can be a good way to deal with hair loss in a way that looks intentional and stylish.
But before you take the plunge, check these buzz cuts with receding hairline looks.