In the market for a low maintenance men's haircut? You don't have to worry about sacrificing your aesthetic for convenience. There's no need to shave off all of your hair, either—although that is certainly an option, as you'll see. Easy styling is one of the perks of being a man, particularly if you opt for a timeless cut.
Low Maintenance Haircuts for Men
Even if you're running late, you can still run out the door looking perfectly polished—you just need an easy low maintenance haircut. The taper, the Ivy League, a classic crew cut—there are plenty of options available. Just think about what will flatter the shape of your face, the texture of your hair, and your personal style.
1. Short Haircut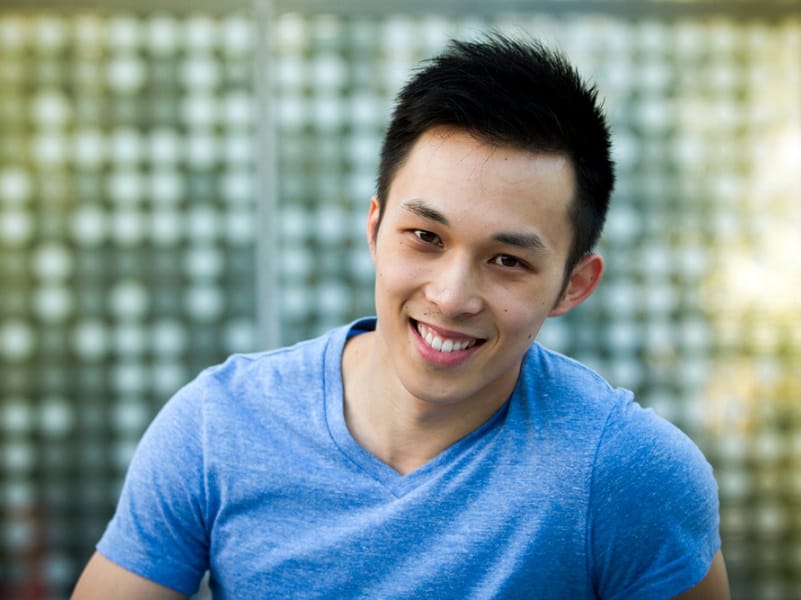 Short trims with no designs are probably the most low maintenance men's haircuts. They need retouches only after a few weeks, and more than this, they are incredibly easy to style. When having fine hair, use some gel and lift the top if you want the hairstyle to last the whole day.
2. Medium Hairstyle
For this low maintenance men's hairstyle, the key is hidden between those layers. We all know that curly and wavy hair is hard to tame, but with the proper cut, you'll get yourself a fabulous haircut that doesn't need much styling.
3. Side Part Hair
Keep the side hair short and create a razored line on one side that will separate the trimmed hair from the long wavy top. Maintain those longer strands on one side and use hair gel or foam to recreate the wet look. This hairstyle will help you get ready in only a few minutes in the morning.
4. Fade Haircut
Faded cuts look fastidious, but they really aren't. The faded bald cut used for the sides doesn't need any styling. The long top will only steal a few minutes of your time when getting ready, making this low maintenance men's hairstyle one of the most requested cuts.
5. Curly Hair
A short high fade is ideal for an Afro American man that has curly hair. Keep the top just a little bit longer, and you'll be ready to leave the house once you get off your bed. No styling at all! It also goes very well with a beard, and you will have this fabulous look without a fuss.
6. Thick Hair
7. Thin Haircut
8. Comb Over
9. Low Maintenance Hair for Round Face
10. Faux Hawk
11. High Top with Short Sides
12. Buzz Cut for Asian Men
13. Short Sides with Top Bun
14. High Fade for Afro American Hair
15. Short Haircut for Receding Hairline
16. Low Fade with Sleek Quiff
17. Layered Short Haircut
18. Short Sides for Top Curly Hair
19. Marine Cut
20. Faded Sides with Top Coils
The taper is one of the most classic low maintenance men's haircuts, as well as one of the most timeless. It's a short cut that comes off as sophisticated even though it's simple and easy to style. You only ever need a little product to keep the top thatch of hair in place. Juice haircuts are also a cool option.
The crew cut is known for its fading. With this hairstyle, your hair is longest at the very front of your head. It reaches its shortest length at your crown. Then, the hair on the back and sides of your head are tapered.
The buzz cut is more than just low maintenance. It's no maintenance. You don't have to do anything to style it; you just have to walk out the door. It's the definition of easy haircuts for men.
Men's Military Haircuts for Short Hair
The regulation cut is an old-school military style that's back in a big way. The top of the hair is usually about two inches long, while the back and sides get a smooth fade that blends with the skin at the nape of the neck. Again, you just need a firm holding product to style it.
As you can see, the Ivy League is a variation of many other low maintenance men's haircuts. It even resembles a shorter version of the undercut. It's still effortless to style but has a preppy aesthetic that's ideal for professional settings.
Black Men Haircuts: The Classic High and Low Taper Fades
Low maintenance men's haircuts come in a variety of styles. You don't need a bunch of products and hairspray. You don't even have to pull out the blow dryer if you have an easy to style cut.