Teenage is the time of enjoyment and living the life to its fullest. When it comes to the hairstyle of teenage guys, you better give them space for tremendous creativity. Teen boys change their haircuts like seasons, for this, they want a lot of choice in their hand to have different yet coolest looks.
Most Popular Haircuts and Hairstyles for Teenage Guys
Teen boys have a hint of cuteness on their faces with help to have an ultimate the boy next door look, but when you spice it up with the right haircut, it can help you look magnanimous. Here is a list of some fresh haircuts for teenage guys to look at his best.
#1: Layered Faux Hawk
Teenage guys usually go for a more dramatic look, this hairstyle, on the other hand, denies the fact, as it a very subtle and decent haircut. This cut gives you a typical look of a boy next door.
#2: Side Parted with Highlights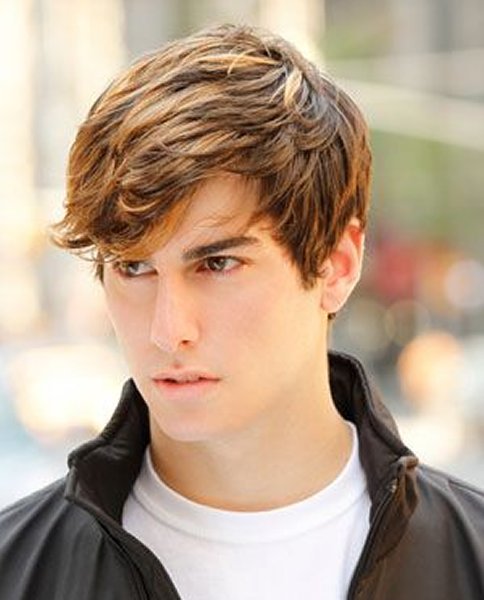 Now, this is the dramatic look I was mentioning before. This hairstyle is a very certain look at guys because it not only gives you a good fashion but also gives a hint of cuteness to you.
#3: Full Long Curls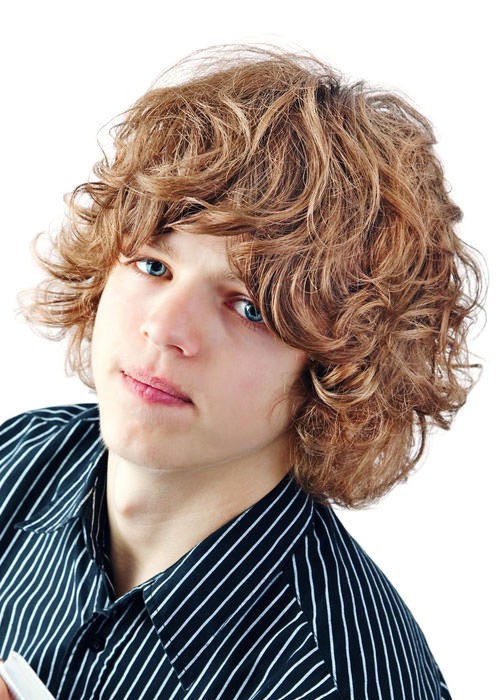 It is a classic look for curly textured hair. Curly hair on young guys looks exquisite; it gives your face a good frame and a volume to your hair.
#4: Sharp Bangs
This teenage guy hairstyle, as the image shows give a very edgy look to your personality. It is something like that Japanese animation Death Note, so if you are a fan, you must be choosing this one.
#5: Layered Spikes
This amazing teen boy hairstyle is a classic look for the teenage guys all over the world. For teenagers it is the ultimate style of fashion, making a puff on the crown with your long front layers.
#6: Shades with Small Spikes
This technique gives a very light and subtle look to your face. It mostly suits on the teenage guys with broad, round or oval face shape.
#7: Side Parted Look by Zayn Malik
Zayn Malik has been famous among girls because of his cute boy next door look. This particular style is a very decent out of all. Although older guys prefer this look, the image shows it can suit men of all age.
#8: Combed Back Layers
Justine Timberlake, again a style diva. He is mostly famous for his innocent looks, but this style sure gives his personality an edge, with a lot of sleekly combed back layer.
#9: Short Spikes
Jensen Ackles aka Dean Winchester a heartthrob from one of the most famous CW series, Supernatural, is showing a great look for teenage guys.
#10: Side Parted Bangs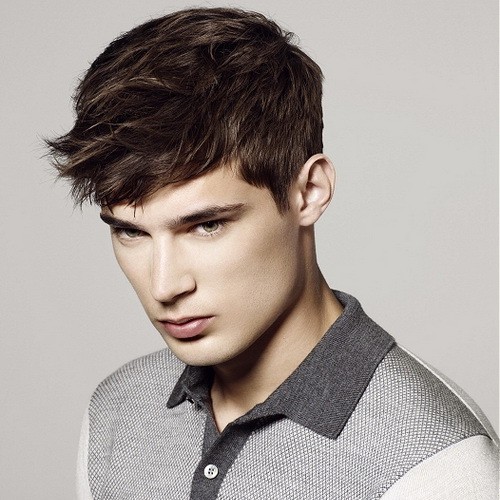 Bangs haircuts are mainly for those teenage guys who have long or sharp faces. Bangs do not require a lot of styling as compared to the spikes and are quite easy going.