Teenage is the time of enjoyment and living life to its fullest. When it comes to the hairstyle of teenage guys, you better give them space for tremendous creativity. Teen boys change their haircuts like seasons, for this, they want a lot of choice in their hands to have different yet coolest looks.
Most Popular Haircuts and Hairstyles for Teenage Guys
Teen boys have a hint of cuteness on their faces with help to have an ultimate the boy next door look, but when you spice it up with the right haircut, it can help you look magnanimous.
Here is a list of some fresh haircuts for teenage guys to look at his best.
#1: Buzz Cut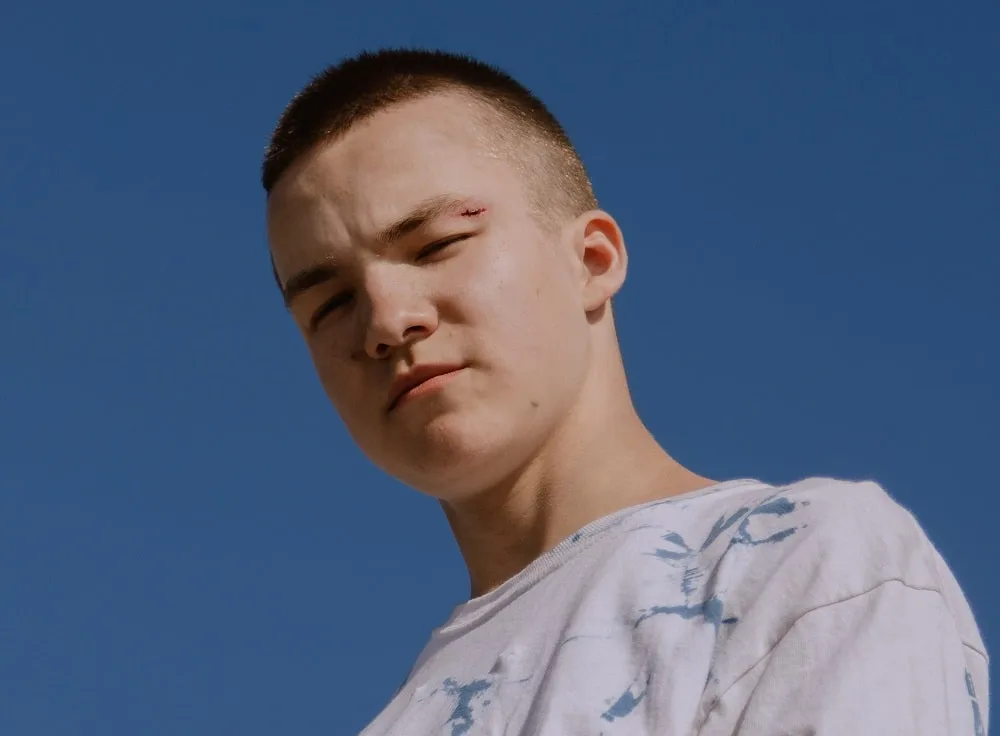 This hairdo is a very low-maintenance option for teenage boys as it requires little to no styling products or time spent in front of the mirror. A buzz cut can be done at home using clippers and trimmers. You just cut the hair short with the clipper and for the side, use a trimmer.
#2: Curtain Hair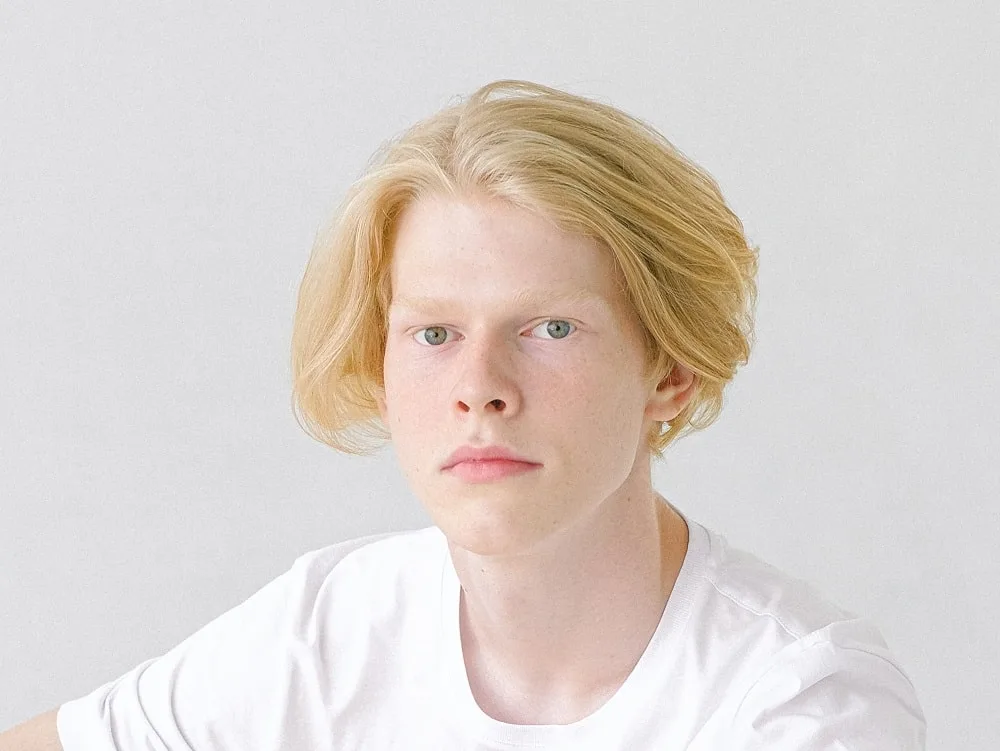 Teenagers are always fascinated by long hair. Besides, having some layers can give the teen boy a more mature look or a more playful look, depending on how it is styled. Plus, the style can be changed easily depending on the mood.
#3: Undercut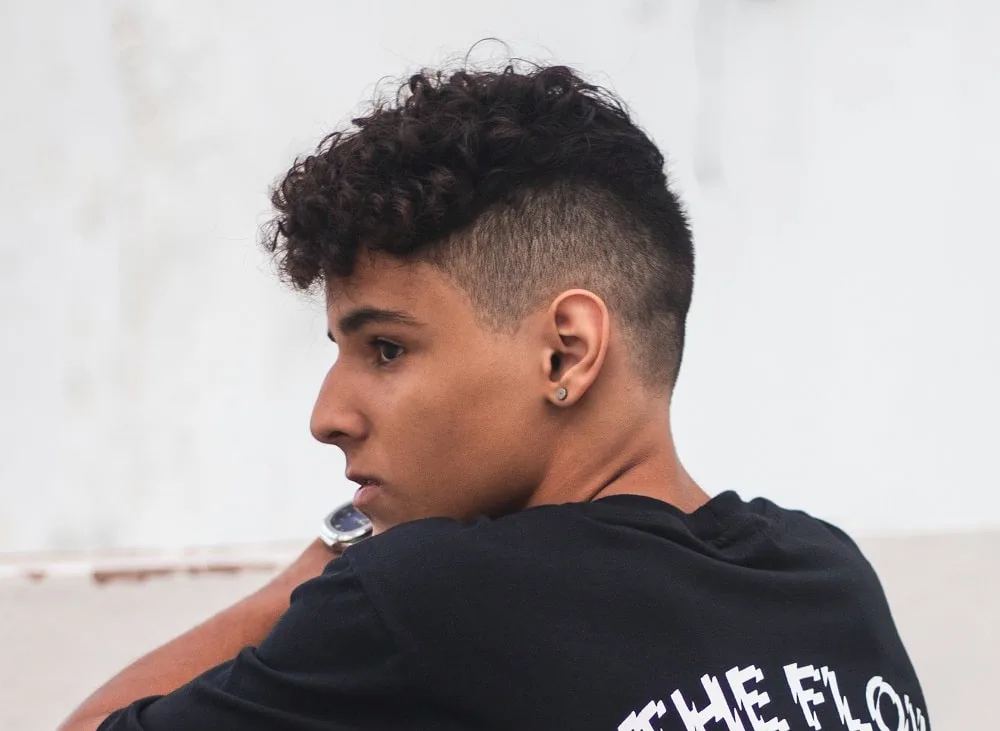 An undercut involves shaving or trimming the hair on the sides of the head very short while leaving the hair on top long. This can give the illusion of a larger head, which can be a desirable look for teenage boys. The undercut can be styled in a number of ways, depending on the desired look.
#4: Uncombed Short Hair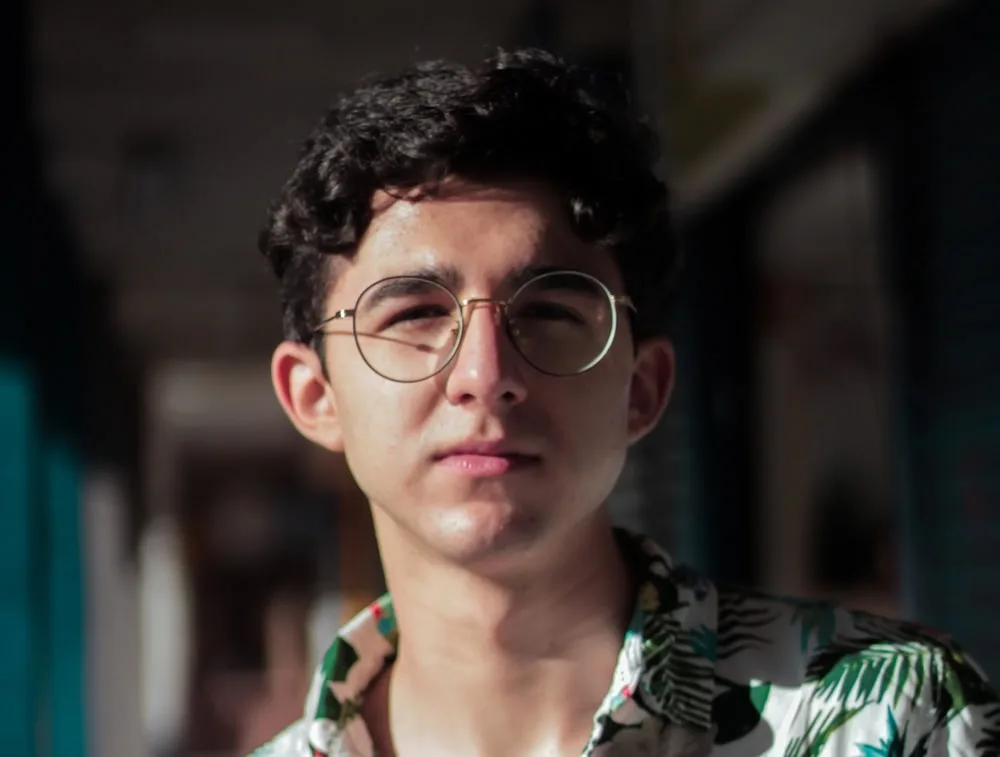 The teenage years can be a tough time for boys, especially when it comes to hair. That's why keeping the hair messy has become a new style for most teenagers. To get this look, simply let your hair air dry and then use your fingers to style it into place.
#5: Mullet with Line
This teen boy haircut will give you a fun and quirky look that is sure to attract attention. Adding a line on the side provides a bit of personality to the style and can be customized to the individual's taste.
#6: Mid Fade with Curly Top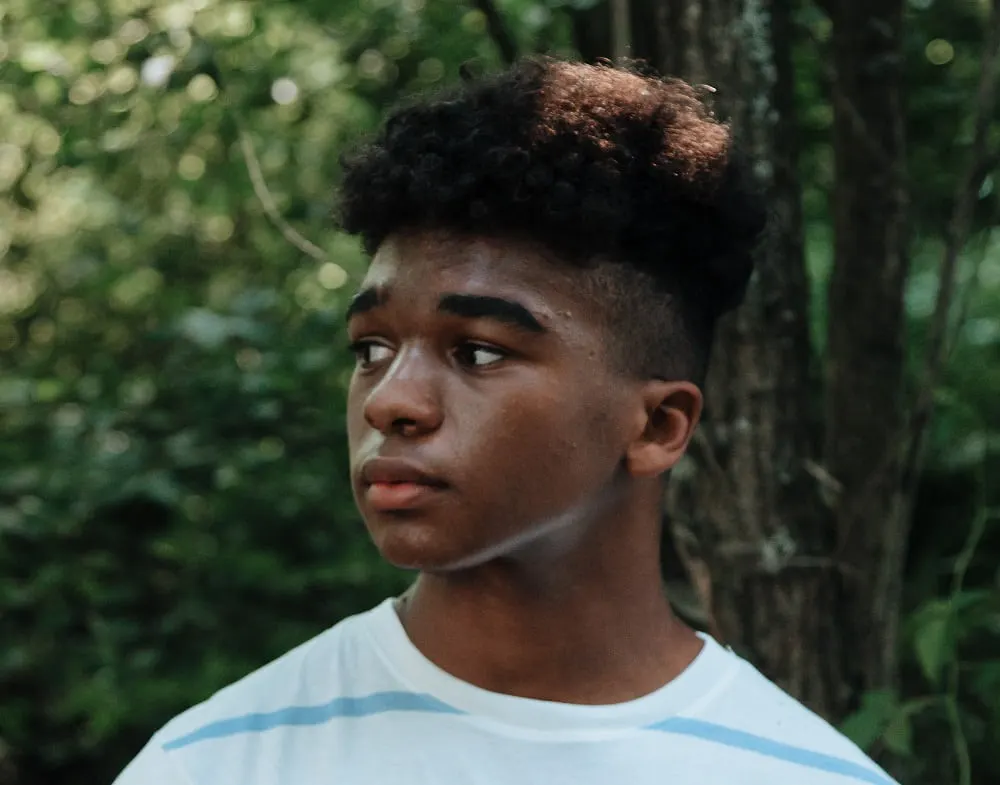 This style is achieved by fading the hair on the sides and back to a shorter length while keeping the hair on top longer and curly. This is the perfect haircut for teen boys who want to keep things simple and fuss-free.
#7: Tousled Hair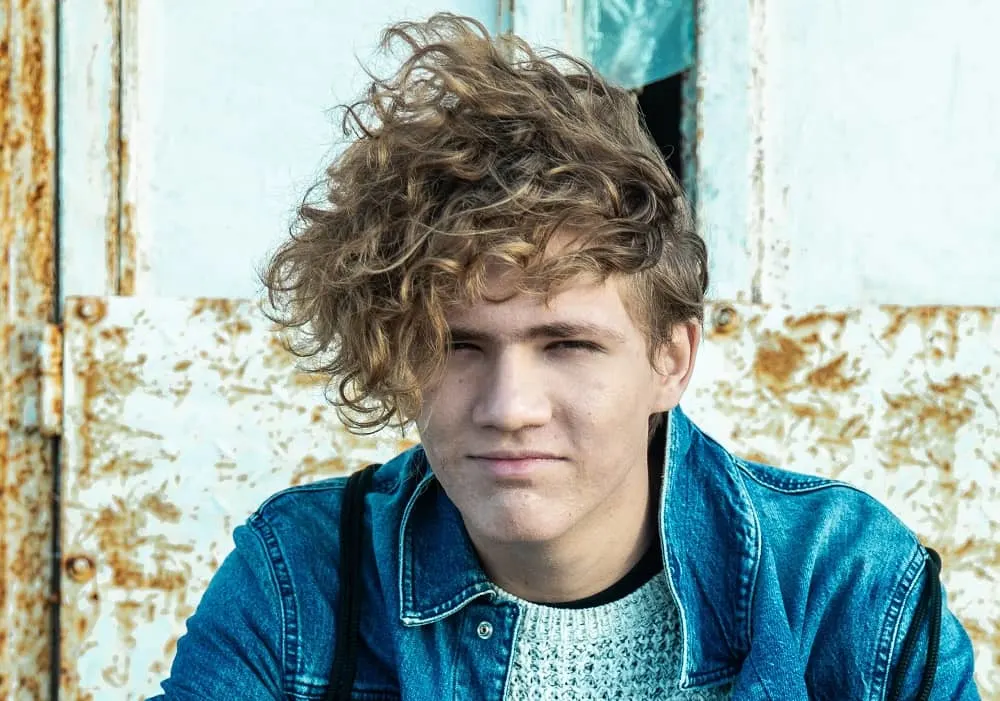 Tousled hair can be messy, but that's part of the appeal. You can have the style by using a hairdryer on low heat or using a head of wet hair and then using your fingers to create waves. You will also need to use a brush to help keep the hair from looking too wild.
#8: Ponytail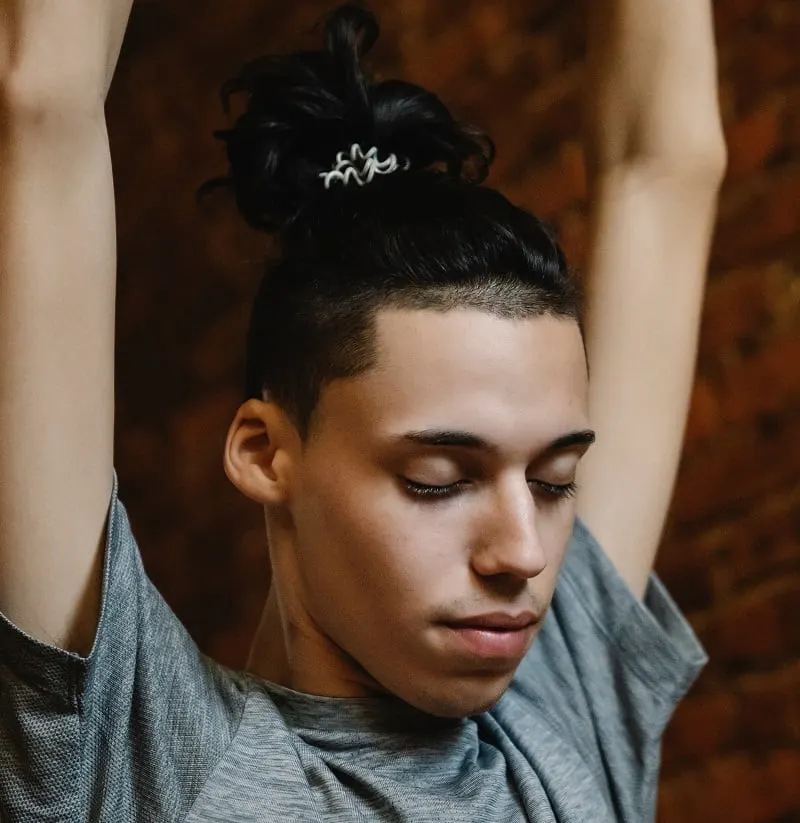 Ponytail hairstyles for teen boys are often seen as cool and stylish. If you want to try this style, simply gather the hair at the crown of the head and tie it back with a hair tie.
#9: Layered Haircut
It involves cutting the hair in layers of different lengths. You can style with bangs, which can be swept to the side or worn down. However, choosing the right layers and length is important to create a style that is flattering and easy to maintain haircut for teenagers' unruly hair.
#10: Skin Fade
This haircut is a gradual reduction in hair length from the top of the head to the scalp. The top part remains longer, and it can be blended into a number of different styles, from a longer quaff to pompadour.
#11: Ginger Hair
You can stye it by cutting the hair shorter at the sides and back and then gradually increasing the length as you move up to the top of the head. This creates a sharp contrast between the shorter sides and the longer top for teenage guys with ginger hair.
#12: Stitch Braid
Start by simply braiding the hair along the scalp, using small sections of hair, and then securing the braid with a small elastic. This teen boy's braid hairstyle is perfect for those who have medium to long hair, as it can be easily styled in a variety of ways.
#13: Messy Hair
It's no secret that teenage guys can be a bit messy. But there's something to be said for the messy hairstyle. It's a carefree look that can be both stylish and cool. However, there is no specific way to style it, but you can add some texture by using loose curls or waves.
#14: Rounded Afro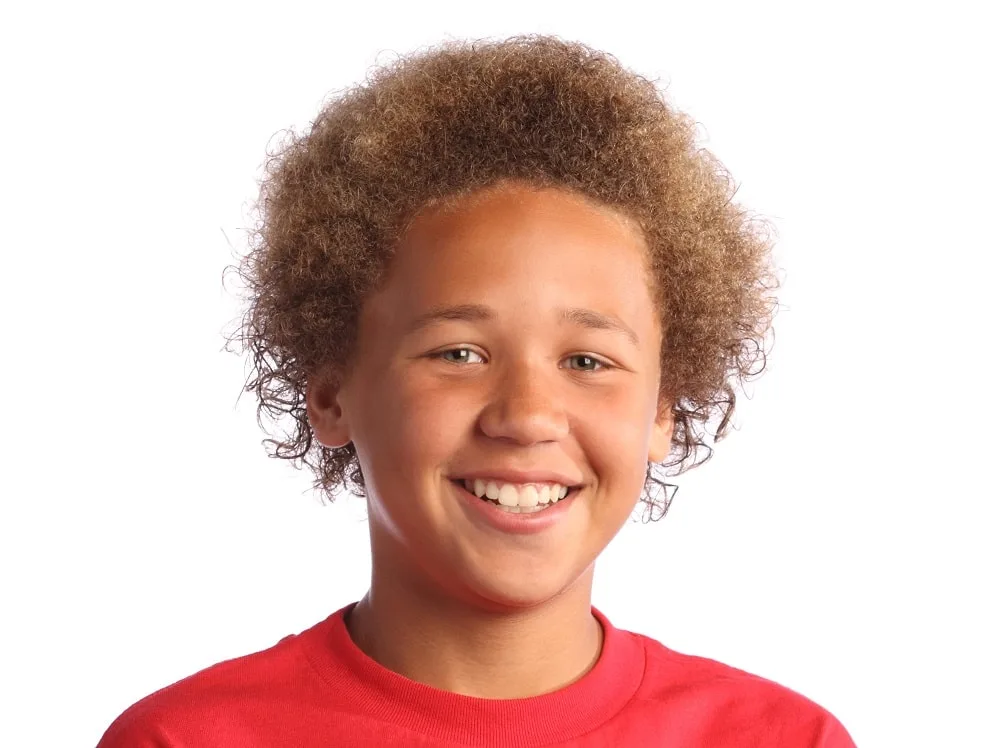 Whether you're looking for a classic look or something more modern, the afro hairstyle is a great option for teenage boys with curly hair. While curls can be difficult to manage, this style will help keep your hair looking great.
#15: Crop Top with Line
With this crop top hairstyle, there is a line running horizontally down the side of the head. The best part about this style is that the top part of the hair can be customized to fit each individual's preference.
#16: Wet Look
You can wear this style to school, to a party, or even to a formal event. It can be done in a number of different styles and lengths. This hairstyle is perfect for teenage guys who want to achieve a more natural look using some styling hair gel.
#17: Quiff Hair
This hairstyle for teen boys involves combing the hair back and to the side and then using hair cream to hold it in place. They're stylish, modern, and offer a bit of personality boost.
#18: Bob Cut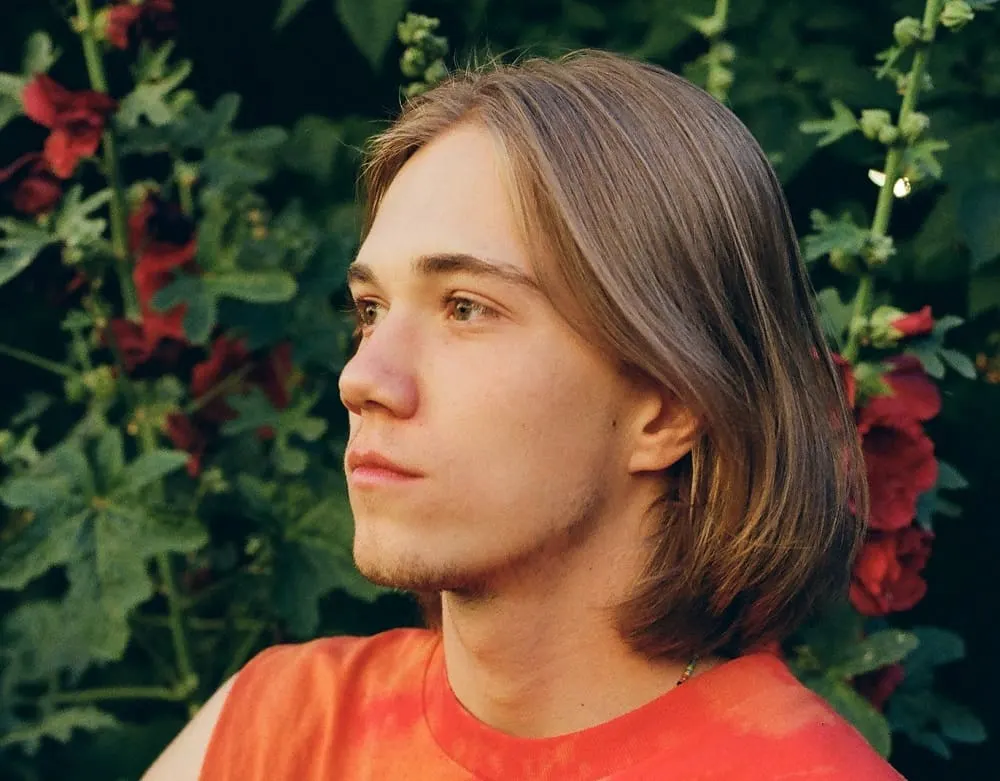 Whether you are looking for a sophisticated and sleek look or a more casual and relaxed style, the bob cut in medium hair is a great option. The key to pulling off the bob is to find the right length for your face shape and personal style.
#19: Short Curls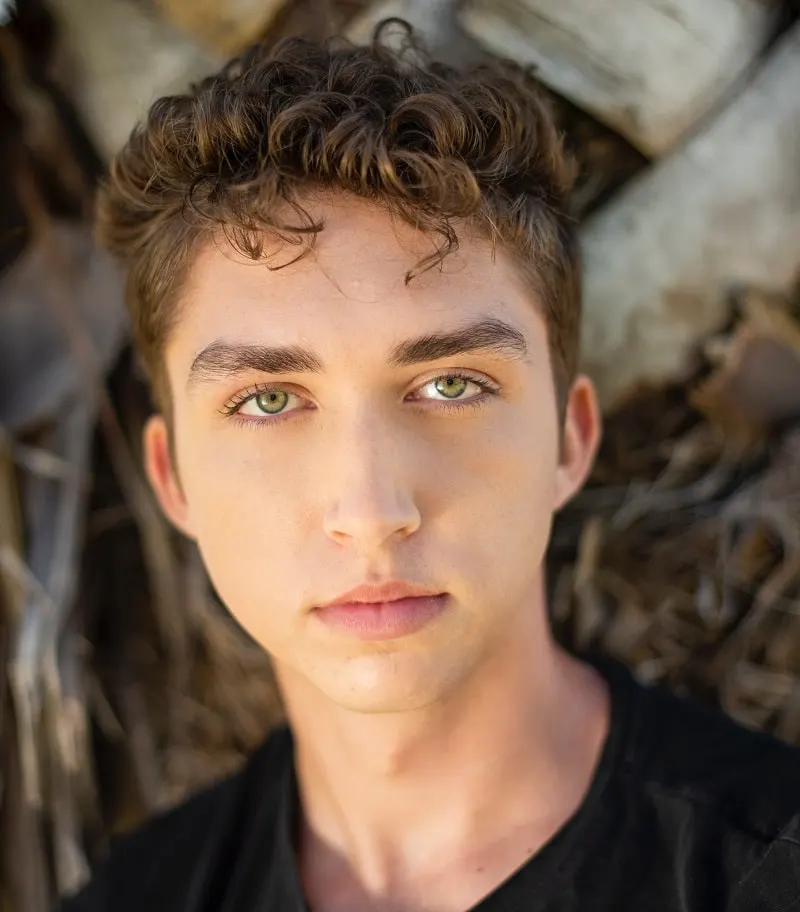 This style not only looks great, but they are also easy to style and maintain. Simply use a curl-enhancing product in the shower, scrunch your hair with a towel, and let it air dry. It is also a teen style that is easy to maintain and doesn't require a lot of time or effort to style.
#20: Medium Hair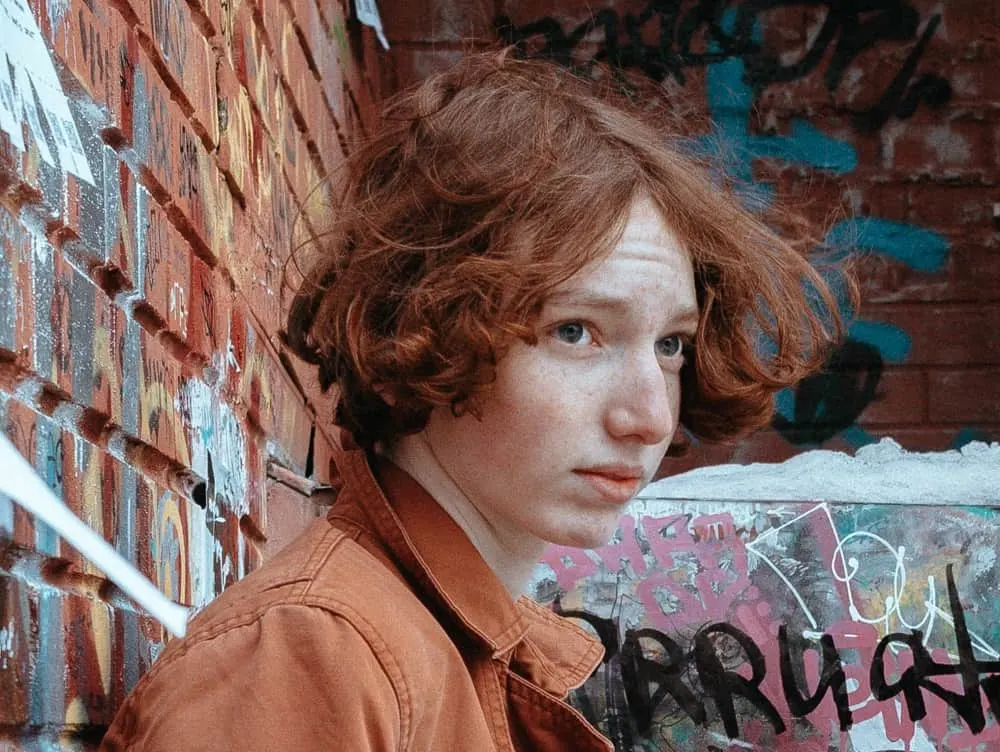 If you're looking for a teenage boy haircuts for medium hair that will suit anyone, then you should consider trying out a wavy look. The wavy texture of the hair will add volume and dimension to the style.
#21: Layered Faux Hawk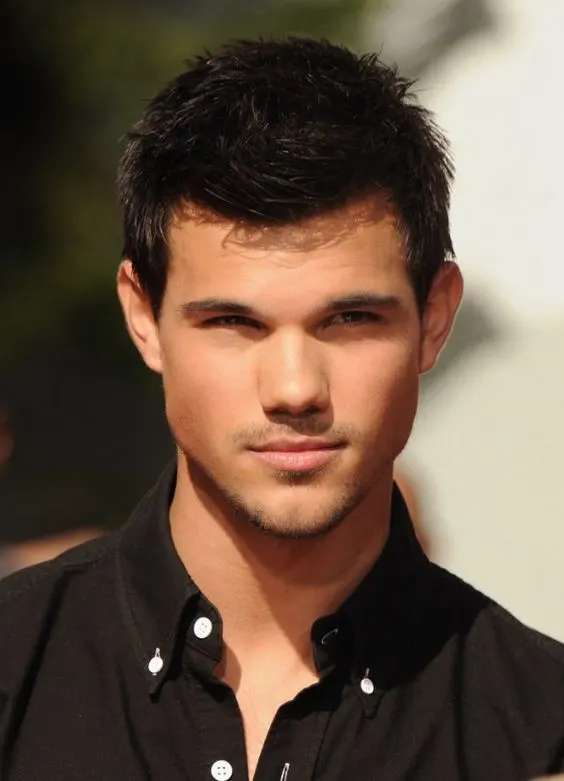 Teenage guys usually go for a more dramatic look, this hairstyle, on the other hand, denies the fact, as it a very subtle and decent haircut. This cool haircut for boys will give you a typical look of a boy next door.
#22: Side Parted with Highlights
Now, this is the teen boy haircut I was mentioning before. This hairstyle is a very certain look at guys because it not only gives you a good fashion but also gives a hint of cuteness to you.
#23: Full Long Curls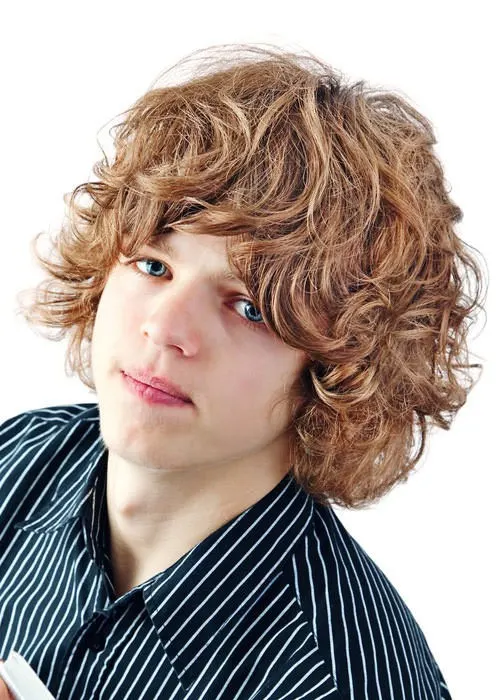 It is a classic look for curly textured hair. Curly hair on young guys looks exquisite; it gives your face a good frame and a volume to your hair.
#24: Sharp Bangs
This teenage guy hairstyle, as the image shows give a very edgy look to your personality. It is something like that Japanese animation Death Note, so if you are a fan, you must be choosing this one.
#25: Layered Spikes
This amazing teen boy hairstyle is a classic look for the teenage guys all over the world. For teenagers it is the ultimate style of fashion, making a puff on the crown with your long front layers.
#26: Shades with Small Spikes
This technique gives a very light and subtle look to your face. It mostly suits on the teenage guys with broad, round or oval face shape.
#27: Side Parted Look by Zayn Malik
Zayn Malik has been famous among girls because of his cute boy next door look. This particular style is a very decent out of all. Although older guys prefer this look, the image shows it can suit men of all age.
#28: Short Spikes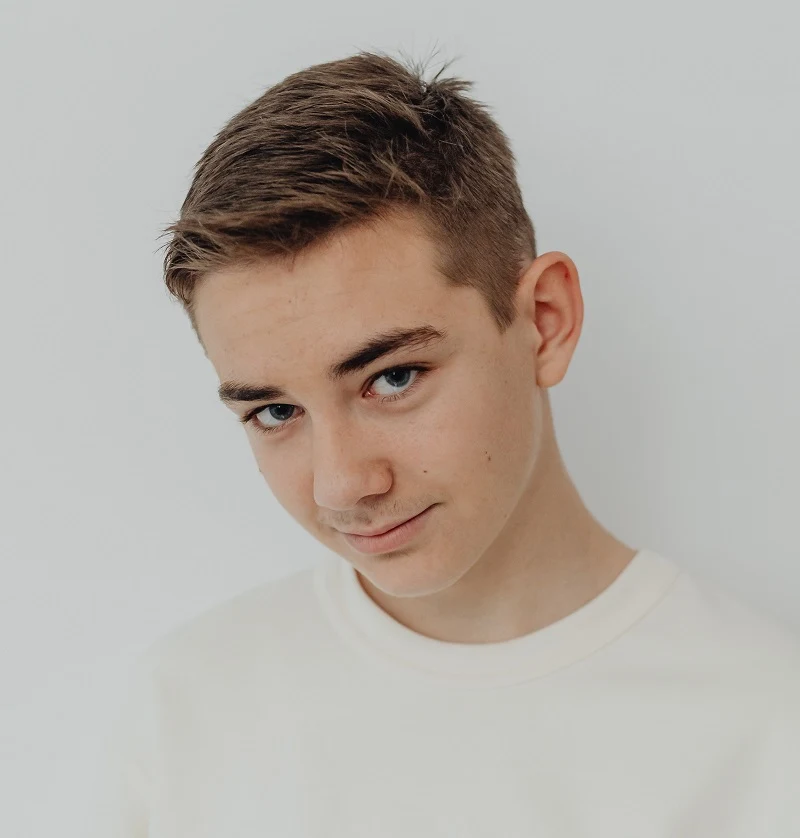 Jensen Ackles aka Dean Winchester a heartthrob from one of the most famous CW series, Supernatural, is showing a great look for teenage guys.
#29: Side Parted Bangs
Bangs haircuts are mainly for those teenage guys who have long or sharp faces. Bangs do not require a lot of styling as compared to the spikes and are quite easy going.
#30: Highlighted Bangs
This style looks very decent on teenage boys with chubby, round or oval face cuts. The addition of highlights above the crown gives it a fuller look.
#31: Crazy Highlights
This style is the look most teenage guys want a perfect blend of highlights and layers. This perfect doesn't require a lot of time to create just mess it up and you are ready to go out.
#32: Cool Spikes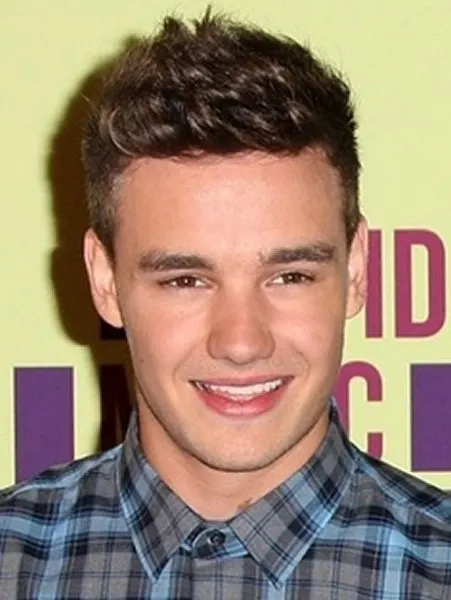 This haircut is a very relaxed style of teenage boys. It mostly suits the guys with round, broad or oval face shapes. Plus it up with highlights and make it look magnanimous with perfect styling.
#33: Highlighted Spikes
Spikes are the most desired look among the teenage guys. It suits the best on younger boys with round faces to give a bit of a length to the face. Additional highlights on the crown make it, even more, fascinating.
#34: Bold n Black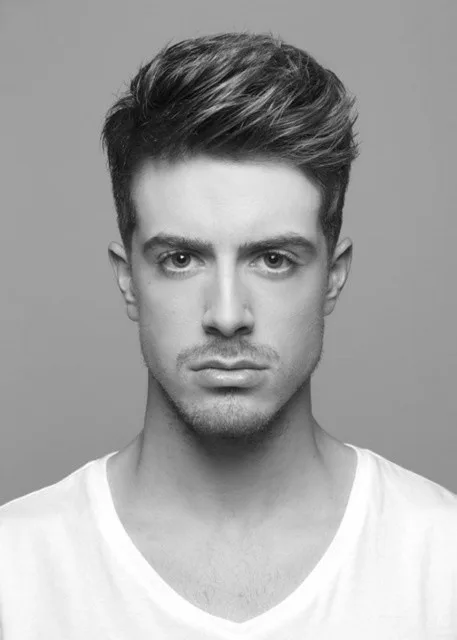 This particular teen boy hairstyle has darker shades of highlights on the top, and along with that also have excellent sleek styling. This look never gets old.
#35: Curly Bangs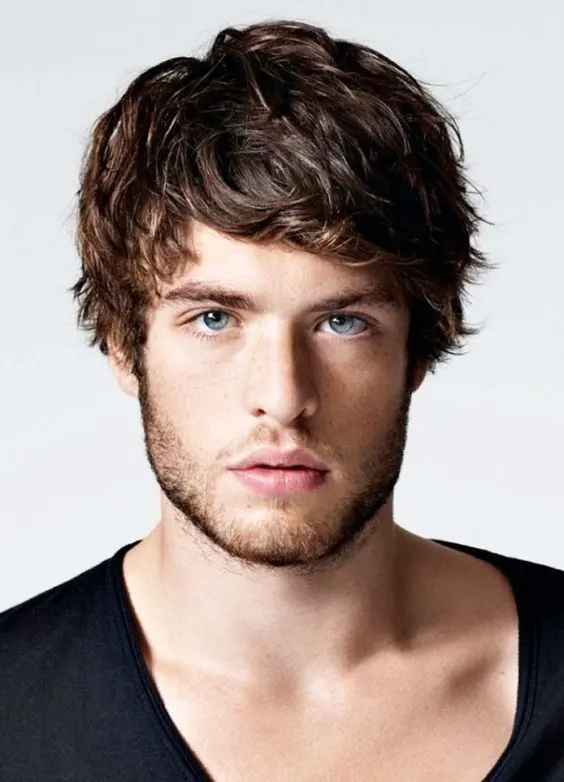 Who says that guys with curly hair texture can't style their hairs according to the fashion? Well, this look of the image entirely denies this fact. Teenage guys with slight curls have the advantage of reasonable volume, so it doesn't take time to style this look.
#36: Side Parted
This young men haircut looks good on the men of all ages. Side parted look is a classic hairstyle; teenage boys can creatively design it with a bit of highlight and spike to have a chocolate boy look.
#37: Spiky Look by Zayn Malik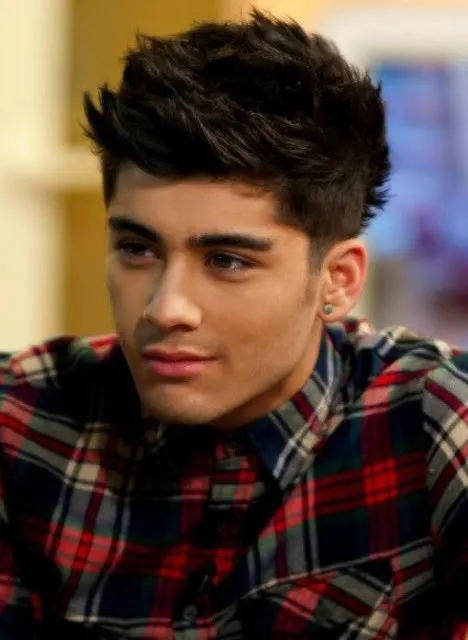 Zayn Malik's smart and cool young guy haircut made him prominent in his boy band One-Direction. So in case, if you are looking for a cute, decent look, you can sure go for this style.
#38: Spiky Spikes
Spikes are the preferred look for round faces; it also creates a fuller look on the crown. You can style it up with highlights, if not, then you can keep it as it is still it give you a very mature and confident personality.
#39: A Decent Look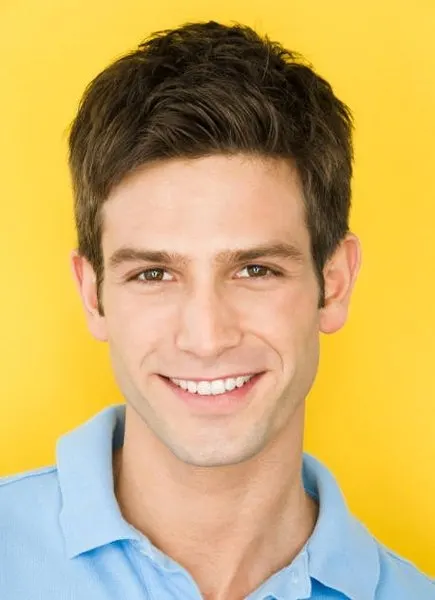 It is one of the most popular young men haircuts for men because of their carefree nature; they do not want long styling sections for their hair. Although it is an entirely messy look still gives out a much-groomed personality of yours.
#40: Curly Blonde
Teenage guys with curly hair have a hard time deciding their look. The bonus factor what curls have, is their voluminous look, and you do not need to apply moose or any other product in your hair for styling them. Just go with your natural hairstyle. You can also check these old school hairstyles for men.
#41: The Bieber's Hairstyle
Teen pop sensation Justine Beiber is extremely famous among young boys and girls. Boys! Are you looking for impressing your girlfriends? Well, then why not choose the style they love the most on their favorite singer.
#42: Sexy Pompadour
Boys! Are you looking for the perfect to on prom with your girls? Then this might be the look you should choose. It is a sexy fashion, and it gives you very mature and decent look, also gives the idea to your girl that you are a keeper. This style seems best on all face shapes.
#43: Lush Mane
It is the perfect style for teenage boys with wavy hair. Remember the look of "Gossip Girl" star Penn Badgley in the movie "John Tucker Must Die" where he was a high school junior? Well, this is the same look, so if your girlfriend is a fan, why don't give it a shot?
#44: Highlighted Spikes
This style in the image is perfectly carried by "Inception" star Leonardo DiCaprio. It is the right style for men with round faces and short hair. Makes you look like a heartthrob.
#45: Angled Faux Hawk

With the help of angular Faux Hawk, one can easily create volume in their hair. Faux Hawk is perfect for you if you have thin or light hair texture, or you are facing problems like hair fall. The short layers on the back help a lot to have a fuller look.
#46: Shaggy Look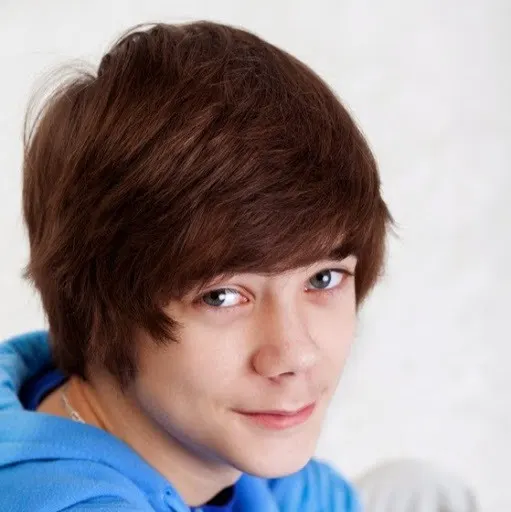 Shaggy style has been very famous in young guys. Many stars during their teenage have perfectly carried this look during their teenage like Zac Effron, Justine Beiber, etc.
#47: Side Bang with Highlights

Talk about the stars of the teenagers, Zac Effron the most famous of all. Zac has this particular look in his one of the most famous teen movies "17 Again", and because of "High School Musical" and "17 Again" he became the style icon for all young boys.
#48: Ultimate Coils
Now, this can be a tough look to decide how to style. Guys with this kind of textured hair should always go for a shorter length because it can be a real hard job to style this many crunches.
#49: Faux Hawk
Again a look from extremely handsome Zac Effron, this particular look has Faux Hawk with perfectly blended highlights to give an absolute dynamic look.
#50: Pointed Bangs
Bang, unlike spikes, don't suit on all face shapes. You have first to analyze your looks and face cuts to go for this style. It mainly suits the boys with long or oval faces.
#51: Messy Pompadour
Pompadour is an absolute classy look; it is all about enhancing your personality. It takes time to style this look but if you are going for a messy one, then you won't need a lot of time to design it.
#52: Cool Faux Hawk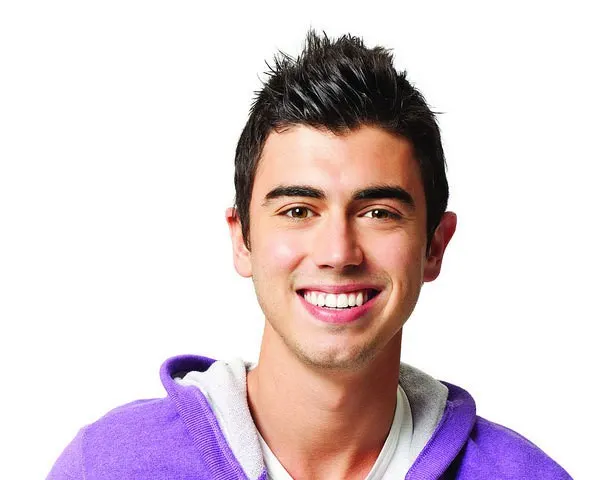 It is a slightly higher Faux Hawk, with an extended layer on the front and comparatively smaller layers on the back. With this haircut you can have various alternatives; you can also style it up with spikes.
#53: Side Parted Faux Hawk
The ultimate thing about this style is that it has many things in just one. There are faded sideburns that make it look epic also it has side parted look with a hint of undercut, faux hawk combined with highlights, so it is the best of all worlds.
#54: Sleek Combed Back Layers
It is impeccable and neat for you. If you are looking for a look that gives a little height to your face and personality, then this must be your preference. This style suits every type of face shapes.
#55: Blond and curly
Dyeing your hair blond is a brave step, but it will surely make you stand out of the crowd. Blond and curly hairstyles add some romance to a boy's image. The sides are cut short and the top is left long and curly. No special maintenance is required for this hairstyle.
#56: Asymmetrical spikes
Spikes are always in style and so is the asymmetry. Your long taper fade will look even more unique, if you apply some hair gel to make asymmetrical spikes. The hairstyle will take less than a minute to create and will last all day long.
#57: Shaggy and textured
This original hairstyle is created by brushing the back part of the hair forward. The bangs are also left long and are spiked up a little by some hair gel. This hairstyle will look especially impressive if some highlights are added.
#58: High and greasy taper
This haircut will look well regardless of the amount of gel you use for it. However, if your hair is unruly, the gel will be your best friend. Ask your hairstylist for a high taper cut and leave the top long enough to make bangs.
#59: Short spikes
Boys who are into sports don't have time or patience for long hairstyles. But they still want to look cool. These short spikes are the easiest haircut which will require almost no care and is very easy to handle. Got some time? Use hair gel to make spikes. No time? No problem! The result will still be nice and cool.
#60: Long taper fade
Long taper fades look very interesting on men with dark hair. You will need the help of a real professional hairstylist to make this scissors fade since the trimmer will not do the job. An hour spent in the barber's chair is definitely worth the result.
#61: A short side-parted pompadour
This is a complicated hairstyle which will surely turn some pretty heads your way. You will need to get a medium taper fade and leave the top part long enough to style into a voluminous pompadour. Make an obvious side part to underline the top.
#62: Modern cowlick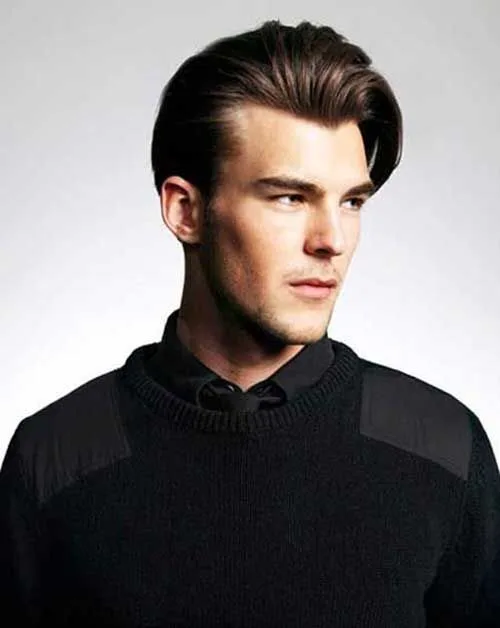 Cowlicks are mostly the thing of the past, but a modern variation can become a part of a really cool hairstyle. You would need to leave your bangs long enough to style them upwards and to the side. A loose strand of combed over hair should fall down your forehead.
#63: Fohawk pompadour
This fohawk pompadour is hard to make, but the result will be stunning. The hair is shaved off the most part of your head to create a very high fade. The top part is left about 5 inches long. It is styled into a combed over pompadour. This is a unique teen boy haircut you can definitely try in 2023.
#64: Side parted lateral comb over
If you want a cool yet romantic look, you can get this complicated hairstyle. The taper fade is created with the help of the scissors, so there are no shaved parts. The long top part is combed over on one side, while the other reveals an obvious hair part.
#65: Ivy League
When you want to look really cool, you should consider getting a neat Ivy League haircut. This variation implies getting the hair on the sides the same length while leaving the top long enough for a stylish high comb-over.
#66: Low comb over
Want to look like a real macho without making any outrageous hairstyle decisions? Get this easy to make comb over. You will need to ask your hairstylist for a long taper fade and then arrange the top part into a comb over with the help of a lot of hair gel for a greasy look.
#67: Textured spikes
Textured spikes are a great way out for guys with thick and unruly hair. They will need some daily maintenance, which is obviously worth it. Another way to diversify this hairstyle would be to dye the top part blond.
#68: Curly shag
Curly shags are considered romantic by many girls. So, if you have nice curls, why not flaunt them? You will need to make sure that your hairstyle is as neat as possible by applying some hair gel and getting regular touch-ups at the hair salon.
#69: Low fade with spiky bangs
This low fade with spiky bangs is great for boys who want to look stylish without much hassle. After you get out of that hair stylist's chair, all you will need to do is spike up your bangs with the help of some hair gel. If your hair is thick, it will stick up on its own.
#70: Short bob with long bangs
If you are not afraid of a little hair hassle, you can go for longer hairstyles, such as this short bob with long bangs. Eye reaching fringe creates a very romantic look and outline your eyes. If you have nice and thick hair, why not flaunt it?
#71: Highlighted ends
One of the greatest ways to make an impression without cutting your hair is dyeing it. Don't go overboard with wild colors, if you don't want to be outrageous., You can just color the tips of your hair to create an unique hairstyle.
#72: Undercut with messy bangs
Undercut is usually considered a short haircut. However, you can shave just the lower parts of the sides and leave a lot of hair on top. Then the top part can be swept forward to create a voluminous impression and some thick bangs.
#73: Bob
If you have wavy hair, then you should think about getting a short bob to show it. Guys who are not afraid of hair brushes can sport such bobs to make a real impression on the girls. Add a chin strap to complete the sexy look!
#74: Messy spikes
This great and messy look will really be a hit with the girls. All you will need to get is a low scissors fade and then arrange your hair as messy as you wish. There is no need to spend hours on a hairstyle. Just spike it up and go!
#75: Shaggy Hair
A shaggy bob will look really great only if you are ready to style it daily. This hairstyle is great for guys with wavy hair. You can make a side part to add some neatness to this hairstyle. Just don't forget it brush it on a regular basis.
#76: Get creative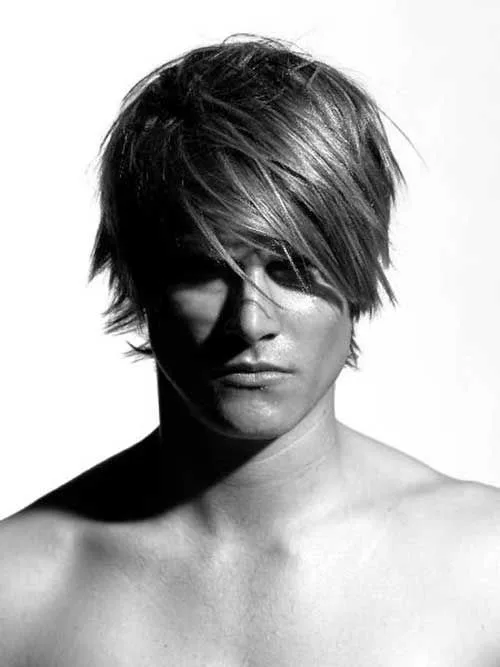 If you've got long hair, the time has come to get creative about it. Brush the hair forward to create long bangs and keep them intact with some hair gel. Go for creative messy and neat looks whenever you wish. Experiments are always welcome.
#77: Side swept wispy bangs
Men often overlook a very important part of a cool hairstyle – the bangs. Bangs can add your image a lot of styles and outline your facial features. Wispy bangs are not high in maintenance. All they require is regular brushing.
#78: Shag with long bangs
Messy shags look very cool on teenage boys but they need some special care. Hair must be kept clean and brushed in order not to look unpleasant. Add long bangs to outline your eyes and give your image more originality.
#79: Spiky cut with asymmetrical bangs
This spiky cut will definitely help you make a statement. Asymmetrical bangs will look very cool since asymmetry is in style. Ask your hairstylist for wispy asymmetrical bangs and you can make the spikes on your own.
#80: Short comb over
Like short hairstyles but don't want to do any shaving? Get a short comb-over. You will need to ask the barber to make a low fade and leave about 3 inches of hair on top. Brush it backward and secure with some hair gel.
#81: Impressive fohawk
Want to get an impressive hairstyle without too much hassle? Get a fohawk. The hair on the sides is not shaved but trimmed really short. The hair on top is left about 5 inches long. The rest is up to you. Make your fohawk as wild as you wish!
#82: Simple textured haircut with wispy bangs
Textured haircuts are great for guys with thick hair. They look impressive on their own. But if you add some bangs, your image will be changed right away. It will become much more interesting and stylish and will let you stand out of the crowd.
#83: Greasy bob with a crest
Got a special occasion coming up? Go for this really creative greasy bob with a crest. A simple shaggy bob can be easily turned into this impressive hairstyle by smoothing down the sides and spiking up the middle.
#84: Curly spikes
If your hair is curly, you can make an incredible hairstyle by cutting the sides very short, so the curls are not visible and leaving a bit of the curly on top. Then you can use hair gel to make interesting curly spikes. Time to experiment!
#85: Fast and easy
If you are not into complicated stuff and just want one of the easiest haircuts, then this simple style is for you. Make your hair all the same length – about 1 inch. You can use hair gel to make a short comb over whenever you want some diversity. This haircut will look nice and neat without any maintenance.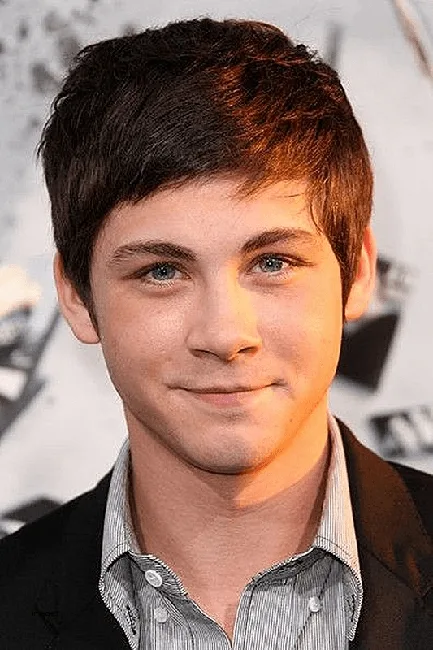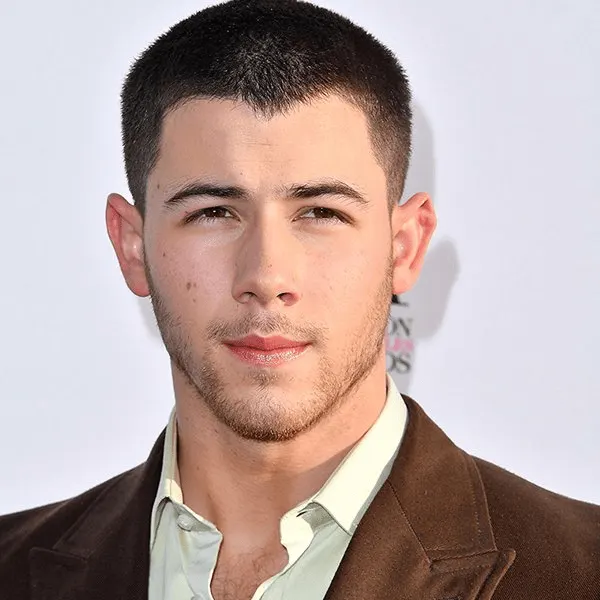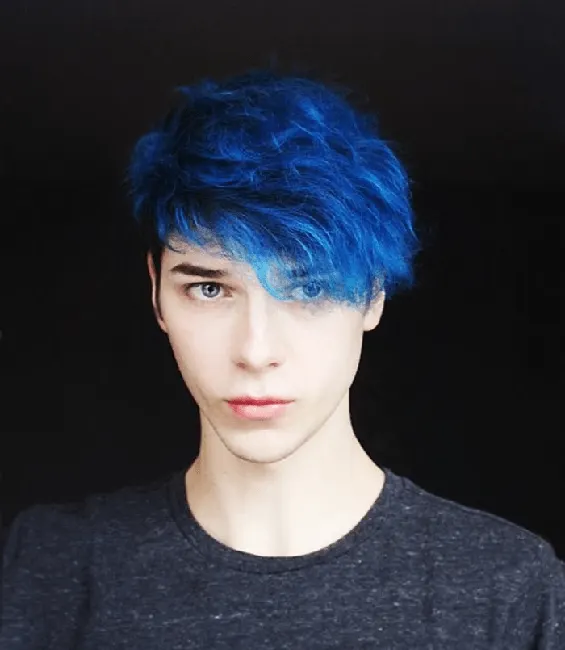 These are some of the most common and desired haircuts and hairstyles for teenage guys. Teenage boys are full of adventures, and when it comes to hairstyling, they are truly the risk-takers in choosing the best style for them.
It doesn't matter whether they have a curly or straight textured hair they always pull it off quite nicely. We are looking forward to your comment about our collection.